The collapse of Hotel New World is an enduring hallmark of the Singapore story. It's a tale of failure and incompetence from a period of rapid modernisation and prosperity. Video footage of the event is shocking—glass shatters off the window frames, plumes of grey ash engulf the building, and then, nothing: just a nondescript pile of wreckage at the junction of Serangoon and Owen Road.
Though the search and rescue operation was heroic, and the investigation was prolonged with twists and turns, it's hardly a matter of significance in 2021. And yet, the Hotel New World fiasco remains a fixture of national intrigue. It's been the subject of media coverage for decades—with documentaries and retrospectives by CNA, Yahoo, and the Straits Times.
Off the top of my head, I think there are a few answers to why Singaporeans are obsessed with a rickety building that crumbled 35 years ago. But instead of pontificating from a distance, I sifted through what's left of the source. Here's what I learned about the allure of Hotel New World on an immersive walking tour of Jalan Besar.
Reviving the New World
New World's End by OH! Stories is a "multi-sensory theatrical experience" that charts the past of two fictional protagonists, Kiran, and Rosa—starry-eyed creatives who fall in love at the tail end of Jalan Besar's heyday. While Kiran works the projector at the New World Amusement Park, he falls in love with Rosa, a dancer and aspiring musician at the cabaret.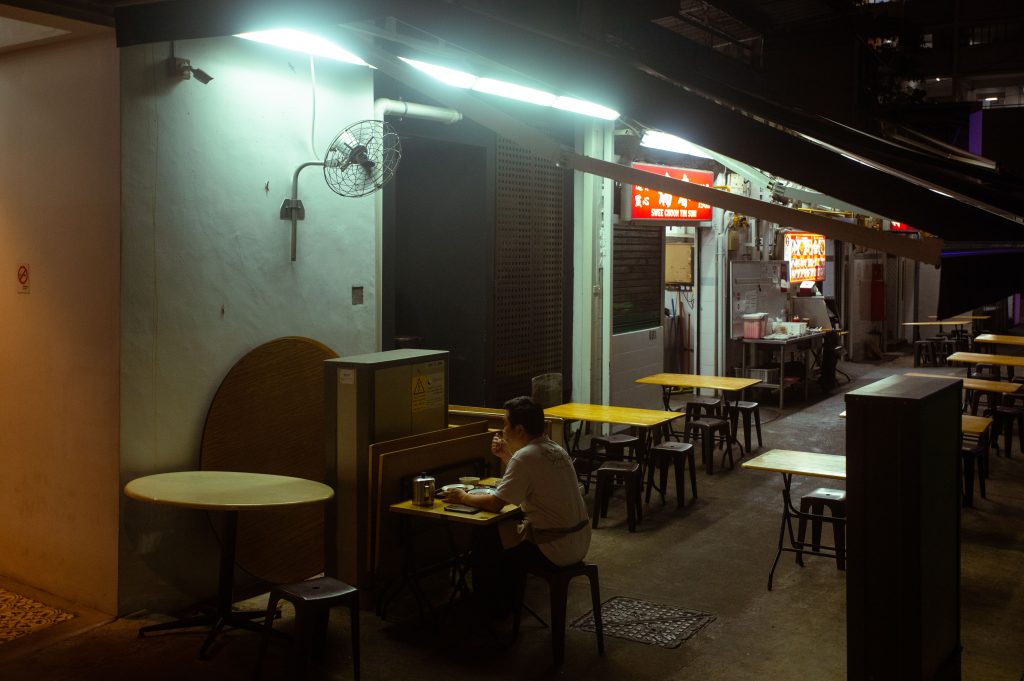 It's a clever trick to explore the forgotten history of an enclave with a new face. The tour begins at Desker Road, and charts a circuit around Jalan Besar. The intimate, romantic narrative makes the subject feel important—like it's a topic with a beating heart.
I arrived with RICE photographer, Feline Lim, after sunset on a Sunday evening. It was particularly humid. The stickiness was made worse by the steam from the food stalls and the body heat of a few hundred strangers. We were given a set of headphones and a small MP3 player, which felt like a relic in and of itself.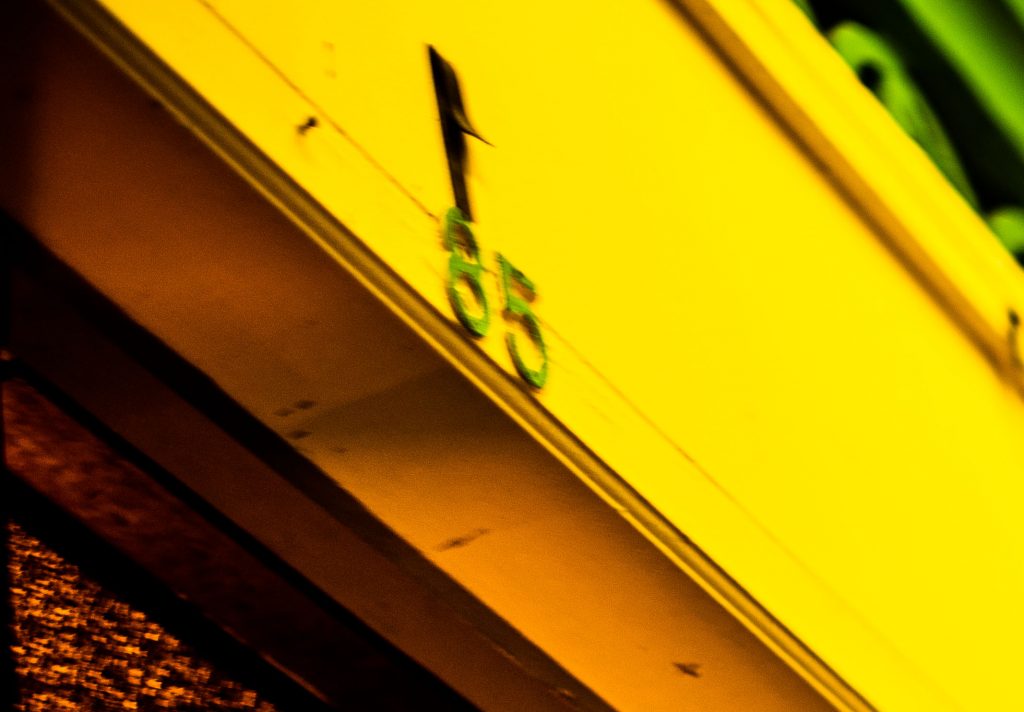 The MP3 player was programmed with voice actors who guide us along our journey through the neighborhood. Pre-recorded footsteps rang loudly in our ears, and the narrators told us to watch out for the traffic at cross points. Since there's no 'real' tour guide, it's a pandemic-friendly, parasocial experience.
Decadence and Dalliance
The beginning of Kiran and Rosa's romance is hopeful. Through headphones, their voices lead us to their meeting place—the New World Amusement Park. Developed by the Ong brothers, New World opened in 1923 and offered a slew of leisure activities. From opera to cabaret, barbershops, and food stalls. The crux of this establishment was its accessibility: entry fees were lower than Great World and Gay World, and its patrons were more lively and diverse.
Optimism lives in its name, and the persistence of the New World is compelling—it survived through the war, the occupation, and our independence. On a good night at the New World, 500 couples twirled about the cabaret until the wee hours of the morning. By all accounts, it was an audacious venue for serendipity and communal spirit.
The soundscape which accompanies Kiran and Rosa's retelling of this time is hypnotic. There are layers of chatter, the clink of ice in cocktails, and the clack of heeled feet jiving on the dancefloor. Though I felt somewhat transported in time, I couldn't reconcile the grandeur with the space in front of me.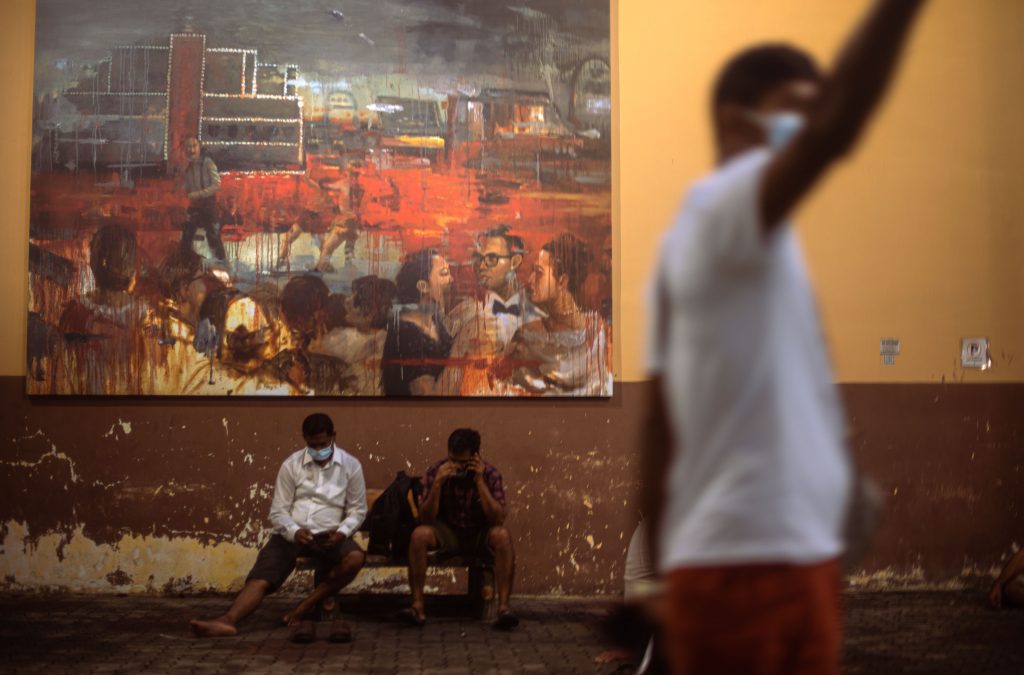 Kiran encouraged us to sit on a bench at 44 Rowell Road and picture the scene—but all there was to commemorate this exuberance was a mural. Painted in drab colours, the New World Amusement Park is obscured by a foreboding sky and dripping brushstrokes of red.
Decay and Disaster
As we traipse past Mustafa Centre and towards the Fortuna Hotel (where Hotel New World once stood), the narrators describe the end of the 60s' extravagance. As Singapore modernises the leisure sector with television and the advent of shopping malls, the demand for the spoils at New World Amusement Park evaporates.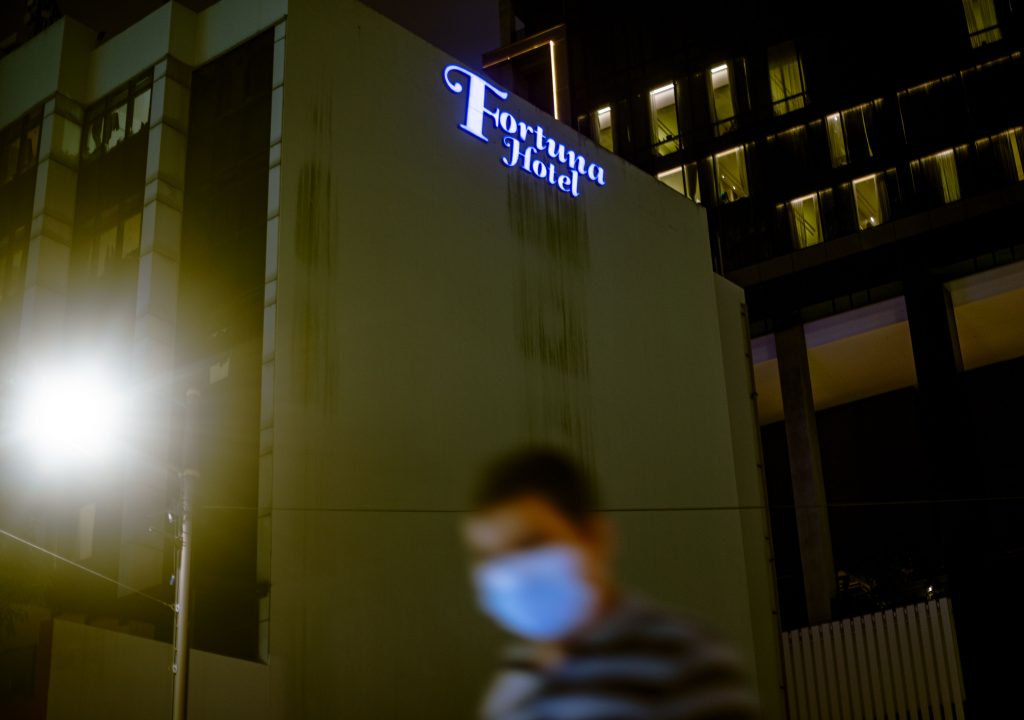 "Singapore is a city whose change waits for no one, even if you stay here, you become invisible." Kiran orates, as his work in the declining film industry dries up, and Rosa moves to Penang for greener pastures in the music business.
We're guided into a physical recreation of an apartment in the '70s—full of old-world trinkets: a typewriter, the black-and-white television, cassette tapes, and rolls of film. There's a pain in this reconstruction. Its inhabitants cling onto their past as the physical heirlooms dematerialise in front of them.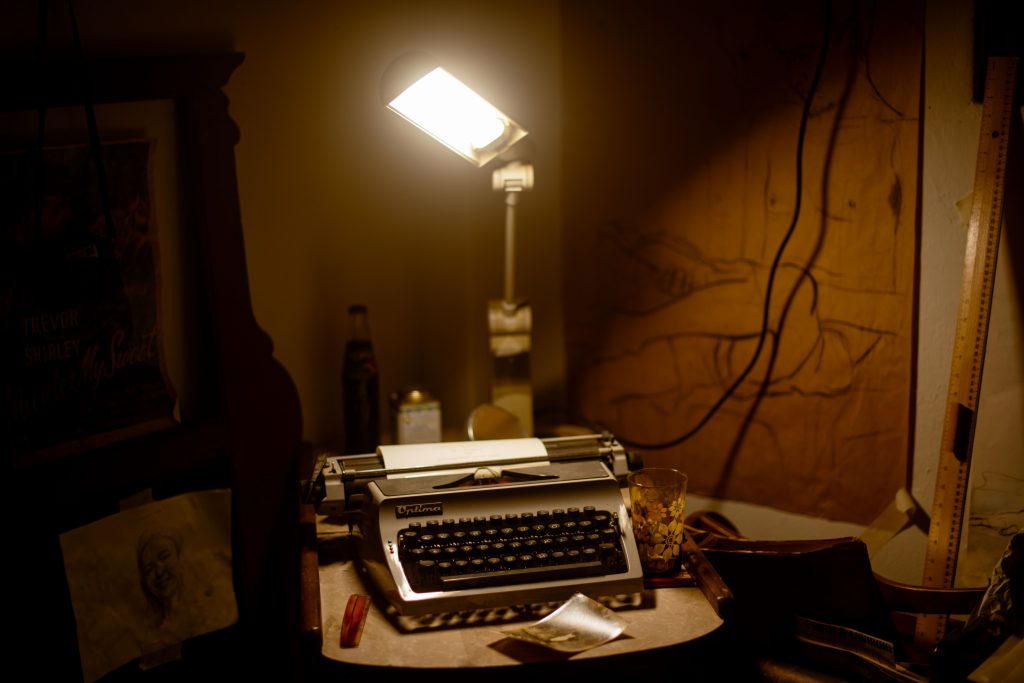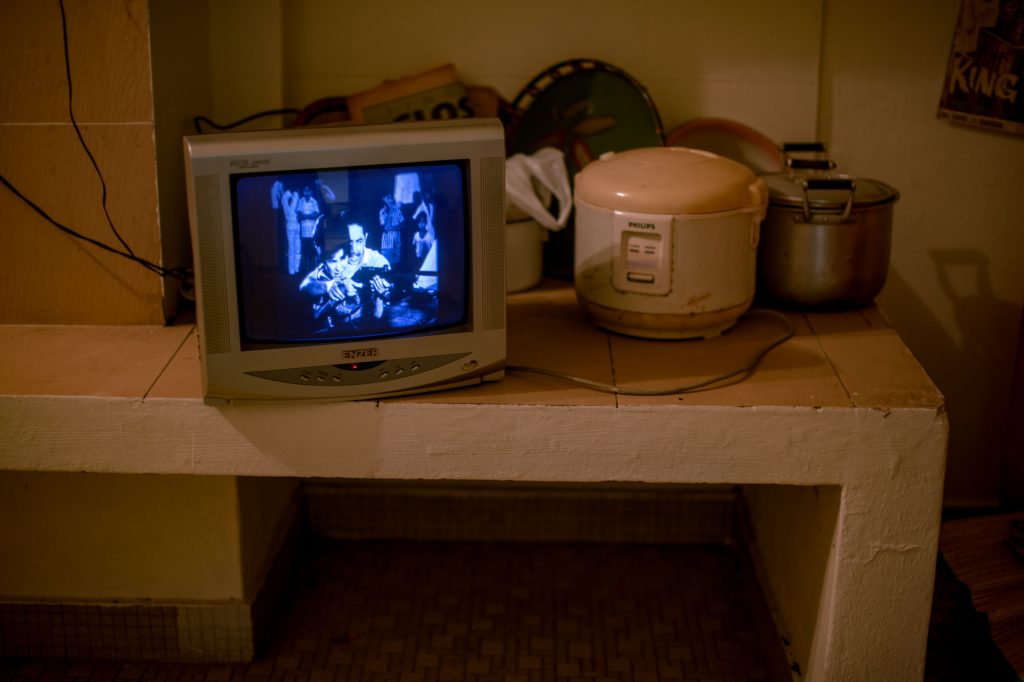 This pain is more poignant in the reconstruction of Hotel New World. Through a cupboard door in the apartment, we are led into a dark hallway with many doors—flashes of white light are accompanied by thunderous booms and wailing sirens. Through one door, there's a single occupancy room littered with personal artefacts, bathed in a seedy red light. In the story, it's Rosa's room.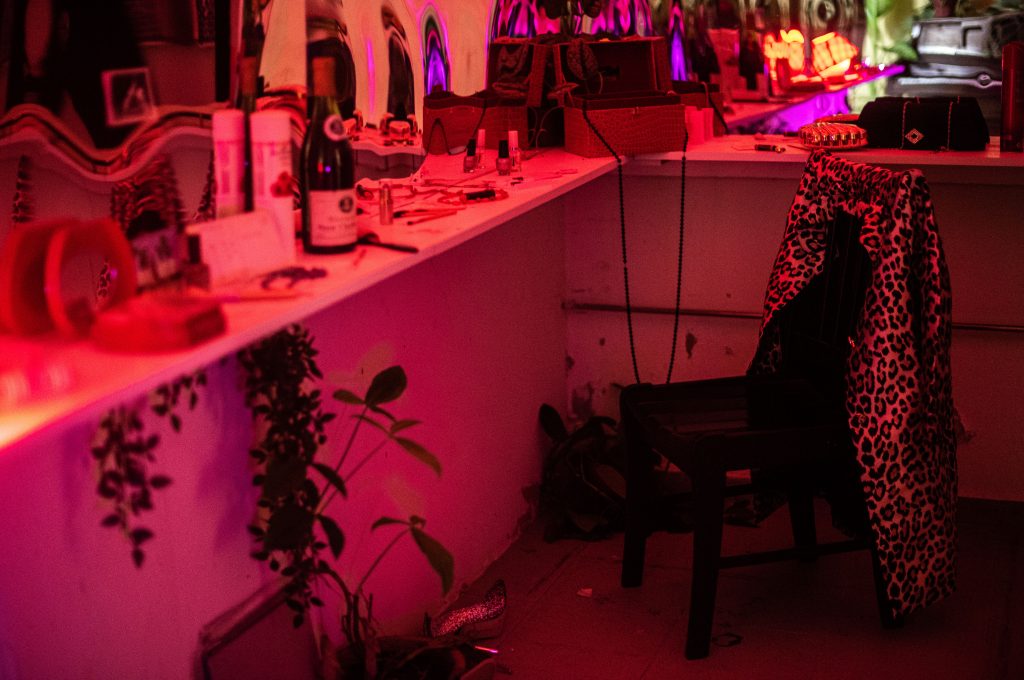 When the hotel collapsed, a generation of dreamers went with it. One year after the disaster, New World Amusement Park was shuttered and then sold for redevelopment. Swallowed by the national project for progress, the new world ceased to exist.
"It Doesn't Have a Big Political Agenda"
Though the exhibit gestures to the profundity of the past, it's not a commentary on conservation. A key characteristic of the New World era was its temporality—the amusement park was a melting pot, frequented by travellers and immigrants. Perhaps it wasn't designed for permanence at all.
Kaylene Tan, the writer, and director of the exhibition envisioned this project as continual transience.
"Jalan Besar has always been a liminal space where people stay for a short while. Or, it's transactional—there's good shopping, great food. Though there are some residents, it's transient by nature. In a transient place, there's room to dream and try things out."
On the walking tour, our narrator Kiran notes that Little India has become a gathering point and a cultural hub for migrant workers. Is there an essence here that belongs to the dreamers?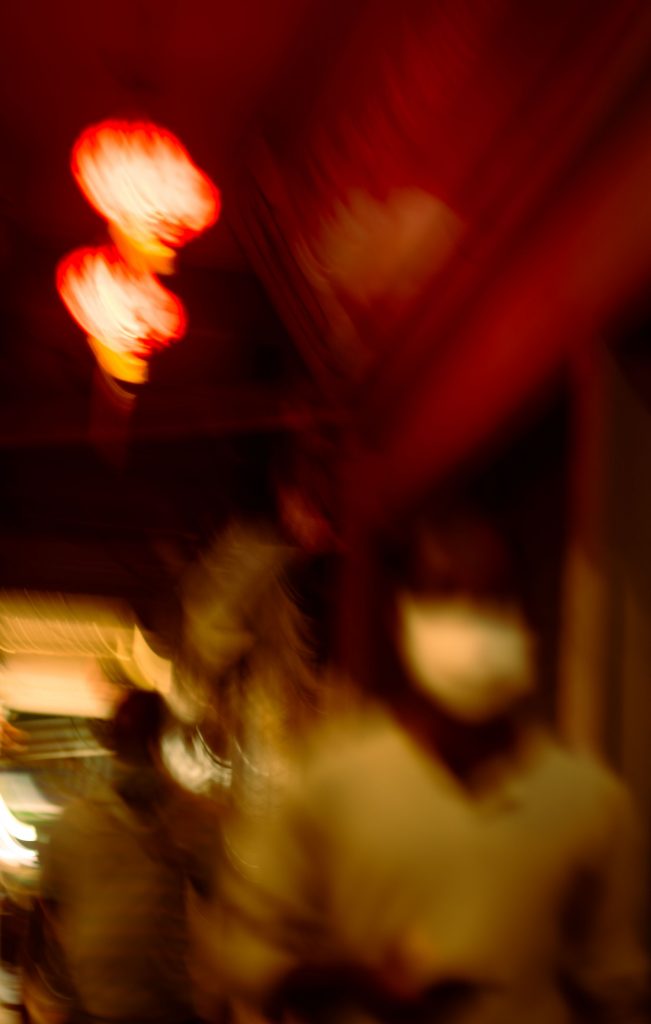 Because the collapse is written as the climax of the exhibition, I asked Kaylene for her view on why Singaporeans remain captivated by Hotel New World.
"As much as Singapore's obsessed with success, it can't get over its failures. You ask yourself when looking back: how can this happen here?"
But I think she answered my question more acutely when she described the mission at the centre of New World's End.
"It's about the things that happened in our past that have been erased too quickly. It's about our sense of loss."
New World's End is OH! Open House's first permanent installation. Now showing Friday through Sunday at $35. Tickets can be purchased here.
---
If you haven't already, follow RICE on Instagram, Spotify, Facebook, and Telegram. If you have a lead for a story, feedback on our work, or just want to say hi, you can also email us at community@ricemedia.co.