Top image: Marisse Caine / RICE File Photo
Forget the Hawker Centre. If you want to observe what some might call Singaporean integration—others inequality—visit Mustafa.
Go at six on a Monday morning to see Mrs Nose Up-in-the-air, striding confidently to the daun kusum (aka laksa leaves) section for her famous home-made laksa for her lunchtime group of tai tais who these days are called 'investors'. If she returned at 3 PM on a Sunday afternoon, she might see the Bangladeshi bloke who just tiled her floor trading glances with the Filipino lady who will soon clean it.
Mustafa is lit by the rainbows of our time—people from the Himalayas to the far-flung islands of eastern Indonesia, backpackers from Scandinavia to techies from California. You might never know to which station each bedazzled face belongs. For in Mustafa, the Rich dress down and the Help dress up.
Mirroring Singapore's own evolution, Mustafa, in the blink of an eye, went from neighbourhood market to global emporium. There is perhaps no other place on this planet where one can, in under an hour, buy petai, the green Malayan "stinky bean", Mexican Cholula hot sauce, a sari, a Rolex, and a sixty-inch Samsung TV.
Yet the hour will be manic, as you hustle through narrow aisles, on which star-struck Mustafa virgins dither while drawing the ire of assassins. Shopping at Mustafa is not for the faint of heart nor the sensitive of touch. For those accustomed to neat, orderly Singapore, visiting Mustafa is an arresting experience. To help, one magazine has published a "Survival Guide to Mustafa Centre".
When you enter, your bags will be stored; when you walk, your movements will be watched; when you pay, your shopping bags will be strangled with no-nonsense plastic cable ties; and when you exit, your body and bags will be surveyed. Mustafa is so chock full of goodies that it deploys airport-level security.
But it is also so unmistakably South Asian. Its dispassionate enforcers always seem less concerned with you than their next chai break.
Global cities have grown to encompass parallel worlds—the crazy rich, the sane poor, the numbed middle—that bob alongside each other yet rarely overlap. Mustafa is that rare vortex that sees them crashing into each other, repeatedly. For a global city to survive, the one who eats only idli must believe that halwa is within reach.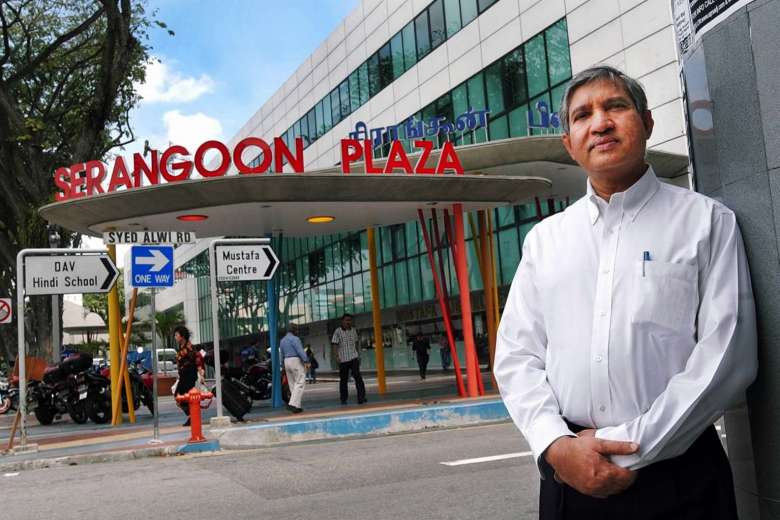 In 1956, after his mother died, five-year-old Mustaq Ahmad left Uttar Pradesh, India for Singapore to be with his father, who ran a pushcart selling bread and tea along Campbell Lane, off Serangoon Road. Mustaq's commercial instincts were honed by selling handkerchiefs and socks alongside his father—a pop-up of that era, which would lead to their first fixed space.
Following a ban on street stalls, in 1971 they rented a 500-square-foot shop along Campbell Lane to sell apparel. They named it Mohamed Mustafa & Samsuddin, after Mustaq's father and uncle.
The shop grew rapidly, adding floor space and products until 1985 when the government acquired the lots for conservation. Mustafa then rented a 40,000 square foot space in Serangoon Plaza, far from the main commercial action in the nascent Little India neighbourhood.
In the face of spiralling rents, and thus wanting control of his own property, Mustaq began buying up shophouses on the adjoining Syed Alwi Road until he owned the whole row. In 1995, he opened the 75,000-square-foot Mustafa Centre. In 2003 it became the first local department store to open 24 hours a day. Today, it boasts over 300,000 goods spread across 400,000 square feet of space—greater than six football fields—and employs over 1,900 people.
"Talent is not just about paper qualifications," Mustaq Ahmad once said, perhaps cognisant of this country's obsession with grades. "It's really people doing something with passion and a great deal of interest."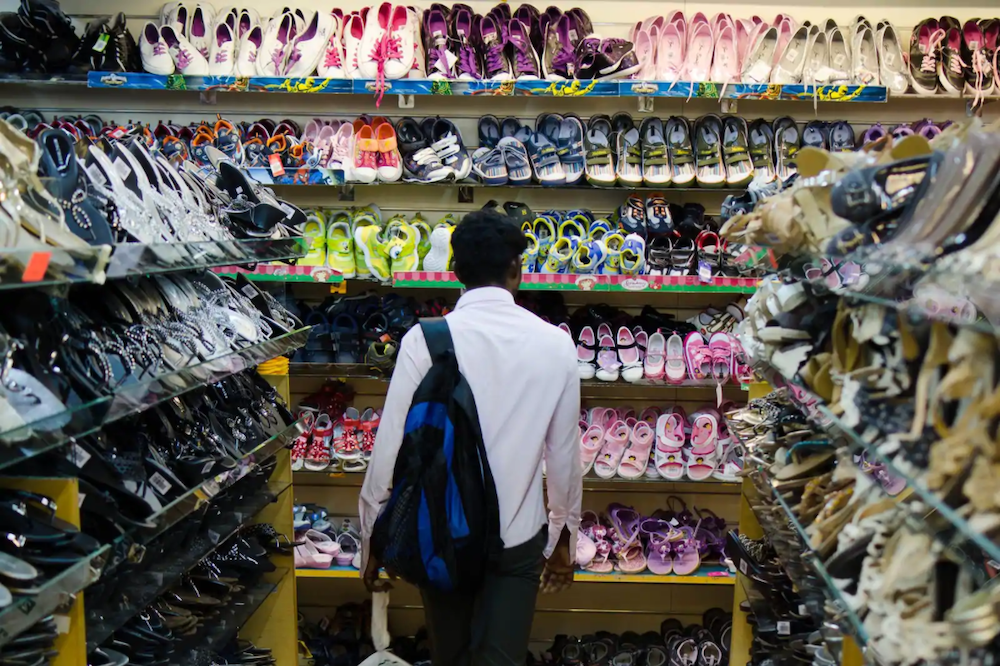 Over the past two decades, I have spent much time travelling across Asia. Wherever I go, I ask locals what they know about Singapore, my home. Two names are frequently mentioned: Lee Kuan Yew and Mustafa. More so than Rajaratnam, Nathan, or Tharman, Mustafa is the preeminent Singaporean Indian brand.
In some ways, the story of Mustaq Ahmad is a quintessentially Singaporean one: Hard work, individual responsibility, and success through merit. In others, it is different: The lack of education, the focus on servicing the lower- and middle-classes, the shunning of the limelight (his own name, Mustaq, is unfamiliar to most).
In a world paralysed by nativism, persistent suspicions about the motivations of migrants, and deep-seated misunderstandings about Islam, one hopes that Singapore will always remain a place where a penniless Indian Muslim can just rock up and build an empire.
This story will be published in We, the citizens of Singapore, an SG bicentennial book consisting of essays written by Indian Singaporeans who have made notable contributions to their respective fields. The book will be published in late 2020 and, though not for sale, will be made available in public libraries and other community spaces. Other contributors include social activist Noor Mastura, soprano Janani Sridhar, poet KTM Iqbal, and civil servant Aaron Maniam.