All images provided by United International Pictures.
The start of a new year brings plenty of anticipation for what's to come. There's also the worry about what you might have missed from the year before.
In the realm of movies, it's hard. Within the first few months of every year, there's always talk about the films competing for the golden bald guy statue, aka the Oscars. The "prestige" films that "adults" watch and talk about with their "friends".
It's not a competition—watching movies should be fun. It's one of the most enriching things you can do in life without stepping out of your house or talking to people you just don't like. And yet, Oscar season can feel overwhelming because of the perceived importance of certain films that everyone "must" see.
If you're in a workplace or social circle that feels like that, don't worry. We'll catch you up to speed. Particularly with these films that 1) are guaranteed to be in the awards conversation and 2) will only come out in Singaporean cinemas in the next few weeks. You have plenty of time.
Babylon
Lavish, operatic, and supremely entertaining.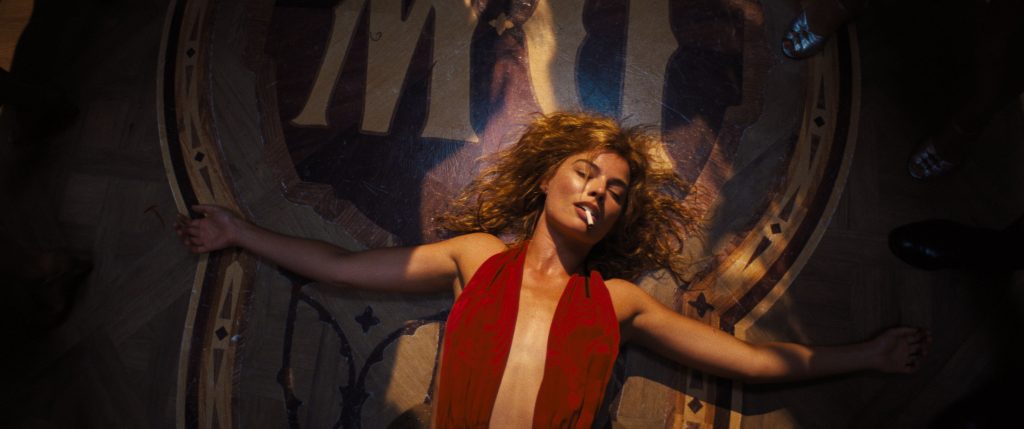 One look at Babylon, and it's already an enticing affair. It stars Brad Pitt and Margot Robbie, two Hollywood stars from different generations who never fail to command the attention of millions.
It's directed by Damien Chazelle, the guy whose La La Land and Whiplash flicks probably made you consider listening to jazz music for the first time or avoid becoming a musician at all.
It also has star-making performances by newer names like Diego Calva and Li Jun Li, along with appearances by familiar names like Tobey Maguire, Jean Smart, and, somehow, Red Hot Chili Peppers bassist Flea.
Babylon has so many factors going for it to be both a box-office smash and a beloved prestige title for adults. But here's the thing: It's a film about Hollywood by Hollywood. Not exactly a story that drives the young and old to their nearest cinema.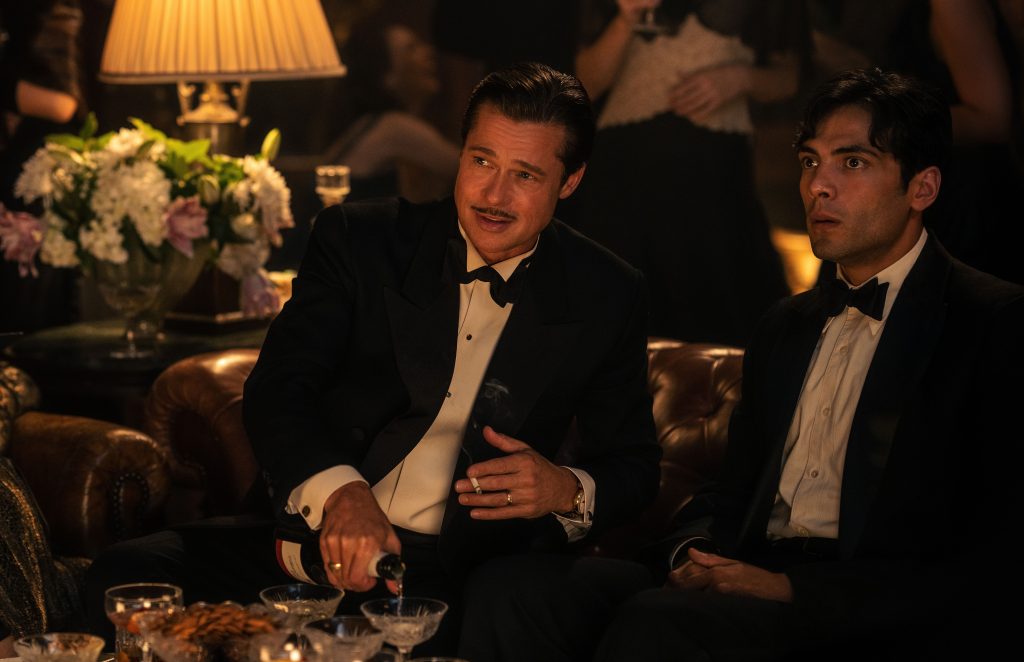 If we're talking an epic, multi-layered fable about Hollywood's first Golden Age and how movies transitioned from silent films to ones with sound (known back then as 'talkies'), that's certainly a challenge for some.
Rest assured that the film is hugely entertaining. For one, it starts with an outrageous mansion party that puts the shenanigans in The Wolf of Wall Street to shame.
From there, we start to follow Manny (Diego Calva), a young and unassuming filmmaker who eagerly snaps up odd jobs in Hollywood, all in hopes of making connections with the right people.
And then there's Nellie (Margot Robbie), an aspiring actress, Jack Conrad (Brad Pitt), a popular silent film star, Lady Fay Zhu (Li Jun Li), a cabaret performer, and a long cast of characters whose stories intersect throughout the film.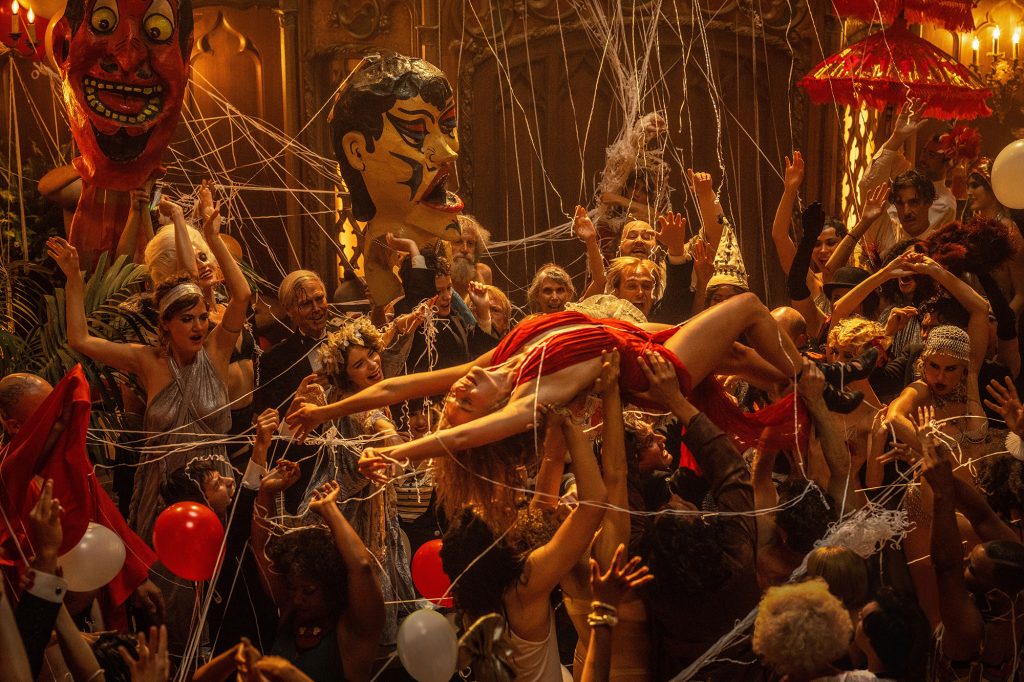 For the most part, Babylon's three hours fly by. Manny and Nellie meet early in the film and become fast friends who eventually get lost in their own journeys. Jack—an actor anxious about his diminishing star power when he's not drunk or high on drugs—stumbles into the picture as Manny's first big-time employer.
The film offers its fair share of success and tragedy, as does any film about Hollywood. It goes without saying that if you loved La La Land, there's plenty to latch onto here.
It's a love letter to Hollywood's past—and perhaps even a eulogy to how things used to be, so you can imagine not all the characters' fates will be peachy. Babylon is still wholly absorbing, and it's best seen on the big screen (the party sequences alone justify the ticket price).
Release date: January 19 (with special sneak previews from Jan 14).
The Fabelmans
Tender, meditative, and ambitious.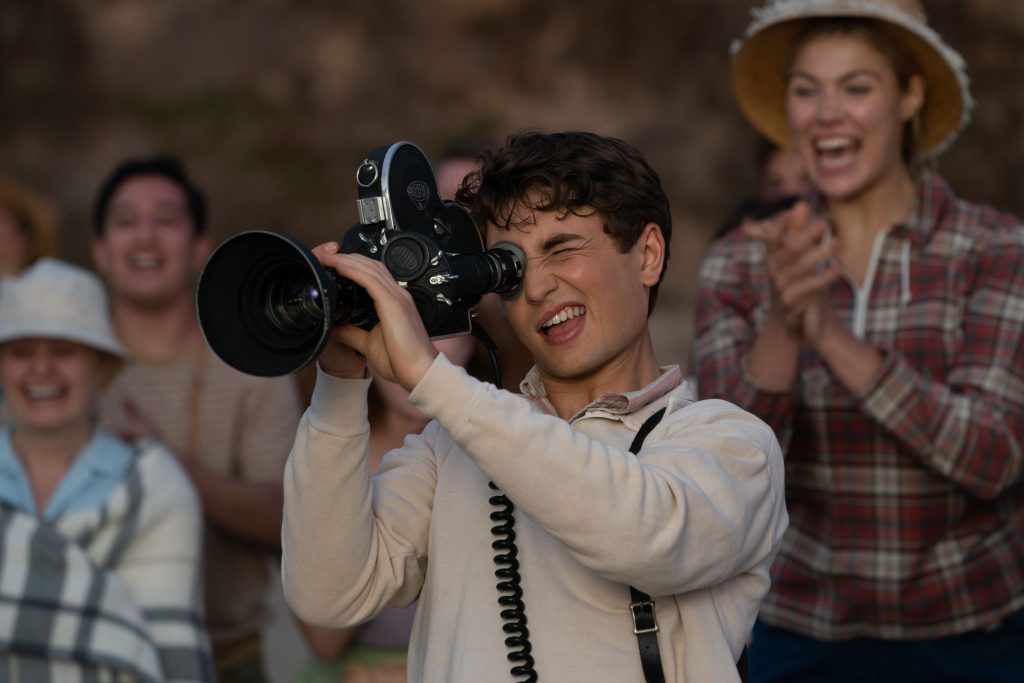 There's no question Steven Spielberg is one of the greatest directors in modern times. Aside from the countless blockbuster classics he's directed (Jaws, E.T., Jurassic Park) and the massive amount of Oscar nominations he's accrued, the filmmaker has never failed to impress with his versatility over the decades.
He's one man who understands what audiences want—and that's what makes The Fabelmans, a deeply personal, semi-autobiographical story, special. Spielberg is 76 years old. While he's made no suggestion that he intends to retire soon, The Fabelmans functions just as well as the coda to a lengthy and absurdly successful career.
The film takes a look back at his early years—specifically, it examines what led him to want to make movies. Spielberg avoids making a direct retelling of his life, instead putting fictional characters (in his case, a young Sammy Fabelman) in place of real-life people. The events of the film, however, generally follow Spielberg's personal rocky journey.
In the film, Sammy grows up in a loving but dysfunctional family, where he learns to contend with his parents' complicated relationship with each other.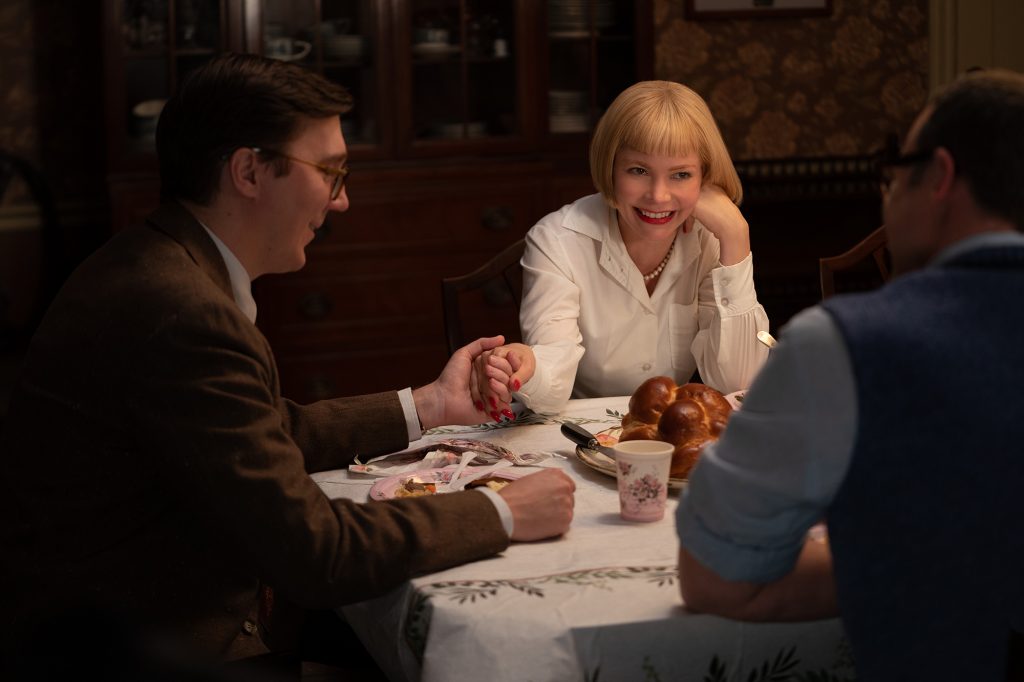 Paul Dano, who we last saw as the troubled Riddler in 2022's The Batman, plays Sammy's nurturing but rigid father. Michelle Williams—the rare type of actor who can count both Brokeback Mountain and Venom in her body of work—plays his wife, who ends up entwined in Sammy's early filmmaking adventures, for good and bad.
The Fabelmans starts with the couple bringing their son for his first film screening. His obsession starts there.
Soon after, with project after project, Sammy begins to learn the craft while also facing the pitfalls of growing up: Coming to terms with his parents' shortcomings, facing rejection and discrimination as a Jewish man in 1950s America, and striking out as an artist despite not having the academic qualifications.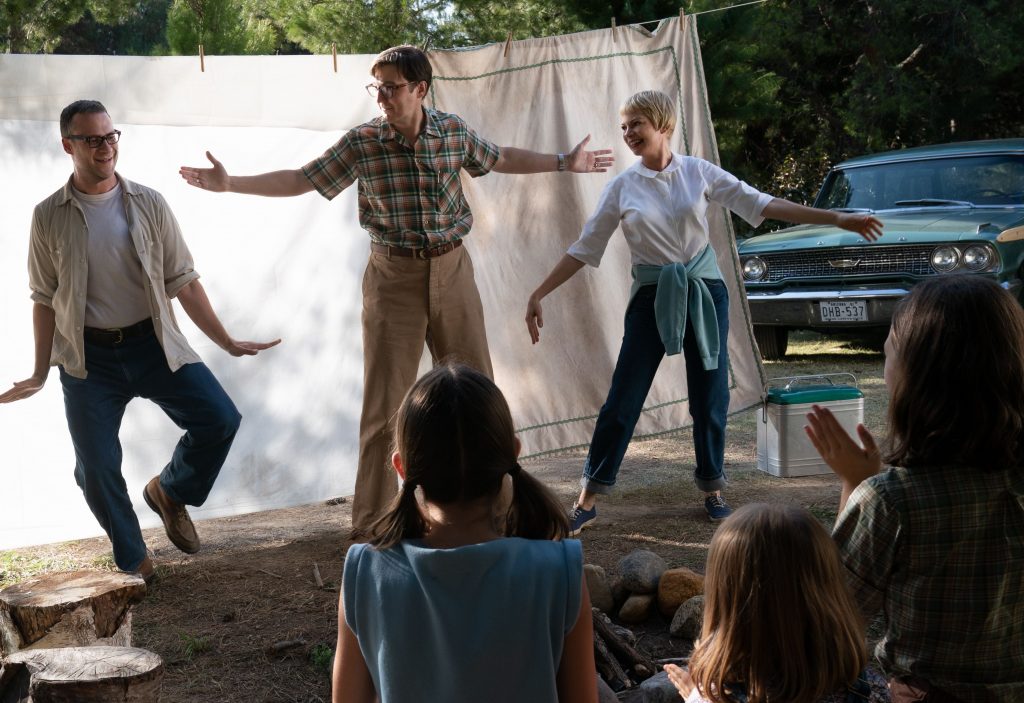 If you're a fan of the classic "comedic actor takes on a serious role" career turn, you'd be happy to know that Hollywood's eternal millennial stoner, Seth Rogen, plays a pivotal supporting role in the story as Sammy's uncle, Boris.
Release date: February 9.
TÁR
Immersive, taut, and sinister.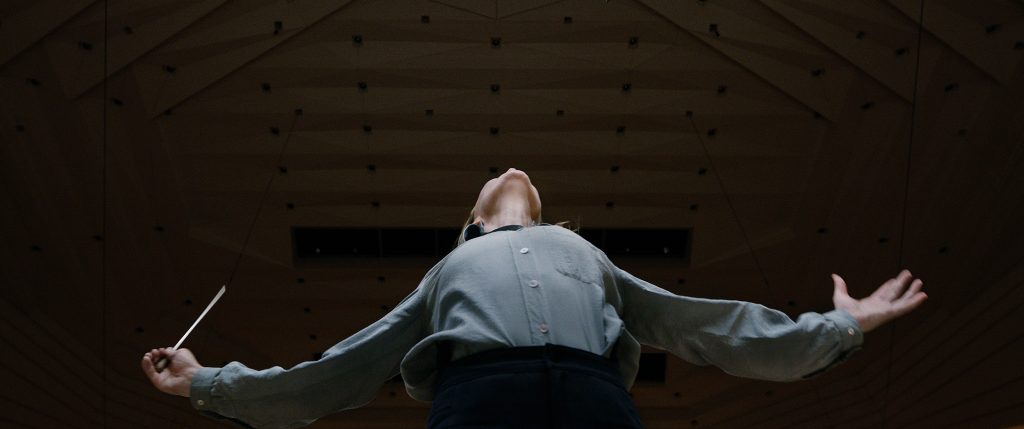 A few months ago, when TÁR was released in American theatres, social media was ablaze with discussion about a popular search engine result: "Is Lydia Tar real?"
The film—which stars Cate Blanchett as a fiercely dedicated powerhouse of a classical music composer-conductor—is already drumming up whispers for a long list of Oscar nominations. As it is, Blanchett has already nabbed a Golden Globe for her performance.
You can imagine that Blanchett, along with writer-director Todd Field, brought plenty to the table. I mean, it convinced audiences that Lydia Tár is, in fact, a real person.
When you watch TÁR, that question becomes negligible. The film tells the story of the (yes, fictional) Lydia, whose prestigious career in modern classical music starts to face serious scrutiny: Accusations about her professional behaviour behind closed doors begin to surface.
The reason for that also does not become a focal point of the movie. Instead, Lydia's rise and fall becomes an exemplary depiction of how power and fame can distort your reality. It's also about how powerful structures that ensure success of individuals like Lydia will tolerate such behaviour. At least until it works against their benefit.
The film takes operatic leaps to show Lydia's determination to be the best in her field. To audiences and students, she's ambitious, wildly talented, and generous with her attention and knowledge. To those closest to her, she can also be paranoid, self-serving and manipulative.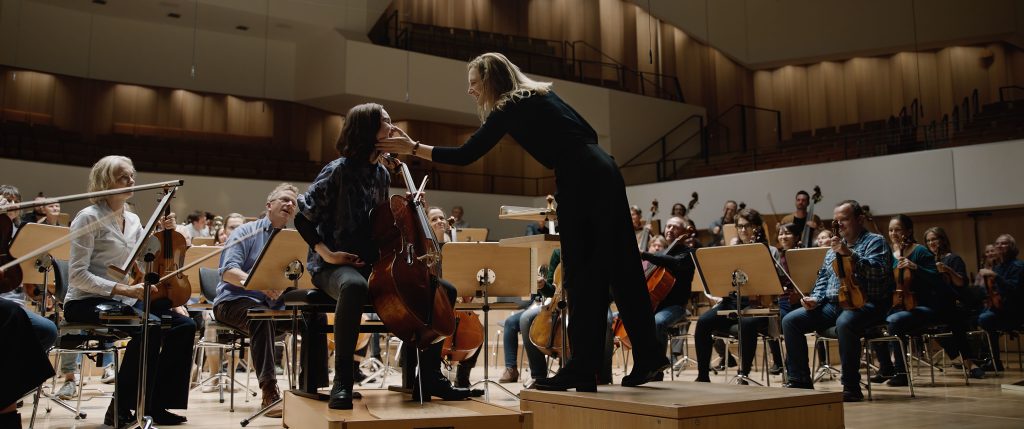 But if you're expecting the film to be a straightforward "cancel culture" movie, look elsewhere. TÁR doesn't operate solely as a dense adult drama. Let's just say it also gets weird and chilling.
Like others on this list, the movie isn't ruined by spoilers, but it's one that you should absolutely go into blind.
Release date: January 26.
---
As the new year starts, our work schedules are already getting packed with meeting after meeting. Going out to buy a ticket? In this economy? Yeah, it doesn't make the most sense.
Nonetheless, you'd do yourself a big favour by marking out at least one of these films to catch at your local cinema very soon. Also, UIP—who partnered up with us for this piece—revealed a couple of other films that they have up their sleeves:
Cocaine Bear (February 23): Exactly what its absurd title promises. Bear accidentally ingests an entire bag of cocaine and goes on a bloody rampage. And it's (kinda) based on a true story. We're already excited for this one.
Scream VI (March 9): Who knew audiences were still hungry for classic slashers? After 2022's lauded relaunch, the iconic Ghostface killer now sets their sight on New York after decades of terrorizing the sleepy suburbs.
Renfield (April 13): There's nothing much to sell this with other than the fact Nicolas Cage, one of Hollywood's finest weirdos, plays Dracula. The titular Renfield—his woeful lackey played by Nicholas Hoult—is the main star in search of… love.
Anyway, the Oscars aren't the last word when it comes to "important films". Far from it, especially with the endless amount of flicks from all over the world, Singapore included. Nonetheless, they're a good start when you're looking to expand beyond the usual offerings.
Ultimately, as we mentioned earlier, watching movies is one of the most fun things you can do in your personal time. Get out there and watch a movie!
---
This article is brought to you by United International Pictures.

If you haven't already, follow RICE on Instagram, TikTok, and Facebook. If you want to argue with us about films, follow us on Telegram. If you have a lead for a story, feedback on our work, or just want to say hi, you can also email us at community@ricemedia.co.