Top image courtesy of Pharmaceutical Society Of Singapore.
Consider the pharmacist. It would be understandable that not much thought (or respect) is given to the job—you might see them as the people who counted pills, dispensed medications, and answered routine queries about prescriptions.
If there were a medical hierarchy, some would even rank them below doctors and nurses. Such is the general misconception of the profession.
But they're essential frontline workers through and through, as evidenced by the pandemic. Beyond handing over pill bottles, they've been playing vital roles in helping patients have a deeper understanding of the medications they take, potential side effects, and offer advice about how to lead healthier lives.
Especially so for pharmacists in the heartlands who've pretty much turned into final healthcare gateways when elderly patients come to them with questions they might hesitate to ask doctors.
This seismic shift in the pharmacist's role took centre stage at the 32nd Singapore Pharmacy Congress, a landmark conference held at the Grand Copthorne Waterfront Hotel on September 9 and 10. It's a lead-up to World Pharmacists Day on September 25, a big commemoration of the profession and their roles in improving health across the world.
"I encourage each and every pharmacist to be receptive and courageous to step out of the conventional roles of pharmacists," Dr. Vivianne Shih, President of the 117th Council of the Pharmaceutical Society of Singapore, affirms.
"We need to constantly innovate and work as a team, to contribute as an integral member of the healthcare team to add value in the delivery of healthcare to Singaporeans."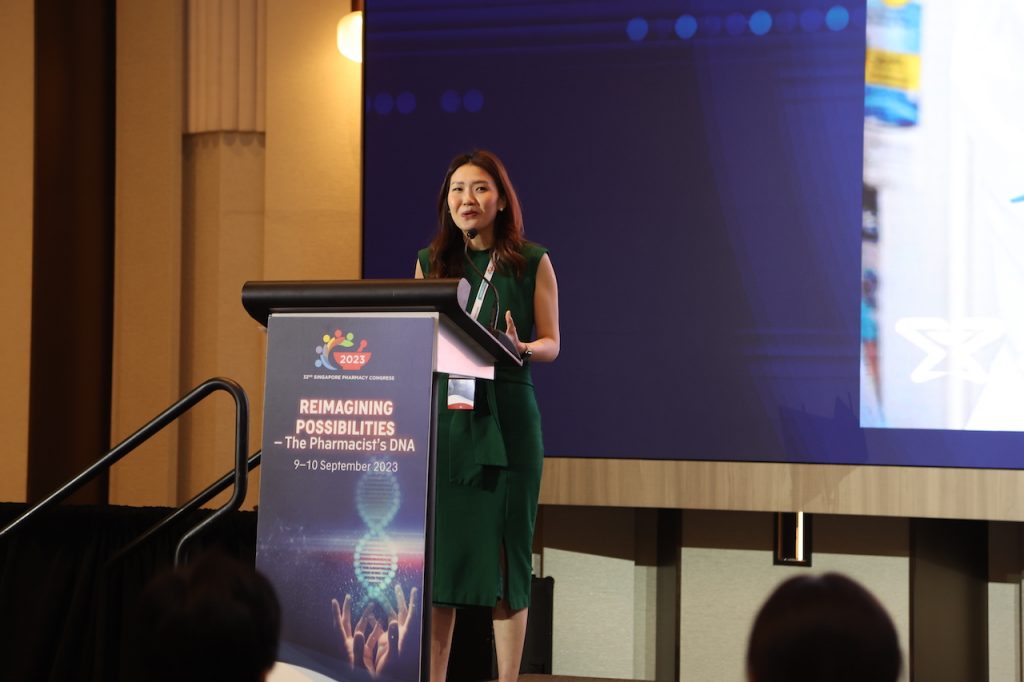 An Apple A Day
It's a lot to take in. Underneath the mountains of technical jargon, research outcomes, and names of drugs you never knew existed lies a concerted effort to share expertise in chronic disease management and preventative care.
It's a place where you can rub shoulders with prominent figures of the local medical scene like Dr. Shravan Verma, the Co-founder and CEO of Speedoc.
Following stints at various public hospitals as a practising doctor in the emergency department, the 36-year-old is the brains behind the super app for on-demand medical services. Empowering pharmacists to do more via Speedoc is a no-brainer.
Dr. Verma emphasizes that pharmacists provide essential medication management, offering counseling and stressing the importance of adhering to prescribed medicines.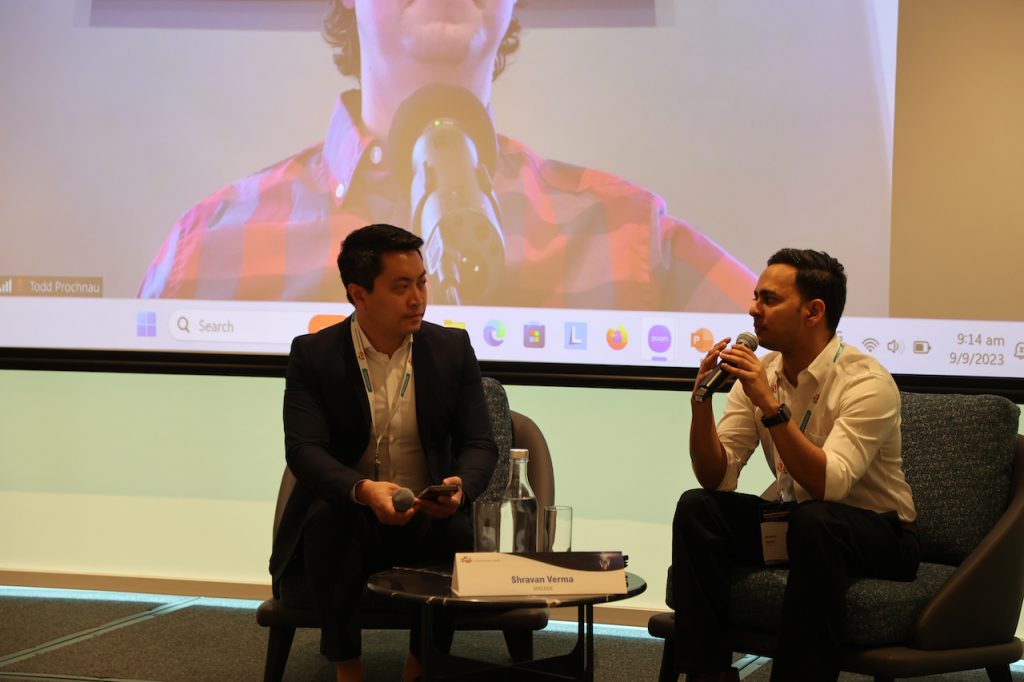 "Pharmacists significantly contribute to preventive care, patient education, and improving healthcare accessibility. They provide essential medication management by offering counselling and underscoring the importance of adherence to prescribed medicines," Dr. Verma says.
Teaming up with Guardian Health & Beauty was a natural progression. Pharmacists in these outlets will now actively participate in patient care, conducting assessments and history-taking to assist doctors during video consultations via Speedoc.
"This aligns with our core objective of facilitating healthier lifestyles in areas such as smoking cessation, stress and weight management, and sleep hygiene."
Collaborations with innovative services like Speedoc are just a small glimpse of the future for Singapore's pharmacists. Todd Prochnau, a Canadian consulting pharmacist and guest speaker at the Pharmacy Congress, affirms the need for their roles to evolve.
In 2007, Canada started expanding the scope of practice for pharmacists, including authorisation to administer vaccinations and the ability to renew or tweak prescriptions based on the patient's needs.
It reduces the time of getting medicine—patients no longer have to acquire a doctor's prescription to treat minor ailments such as cold sores, urinary tract infections, acne or strep throat. Again, this goes back to the aim of cutting down the strain at medical facilities by empowering pharmacists.
Clearing the Smoke
At a pharmaceutical conference, it's no surprise to find innovations in Nicotine Replacement Therapy. Kenvue, the company behind household brands like Listerine, Tylenol, and Band-Aid, unveiled a new solution to quitting smoking—a nicotine mouth spray that swiftly quashes cravings in less than a minute.
With pharmacists taking on more prominent roles in the community, they've spearheaded the mission to make Singaporeans healthier, including helping people quit smoking. The Start to S.T.O.P. (Speak To Our Pharmacists) programme is a collaboration between the national pharmacy chains Guardian, Unity, and Watsons, championed by the Pharmaceutical Society of Singapore Community Chapter.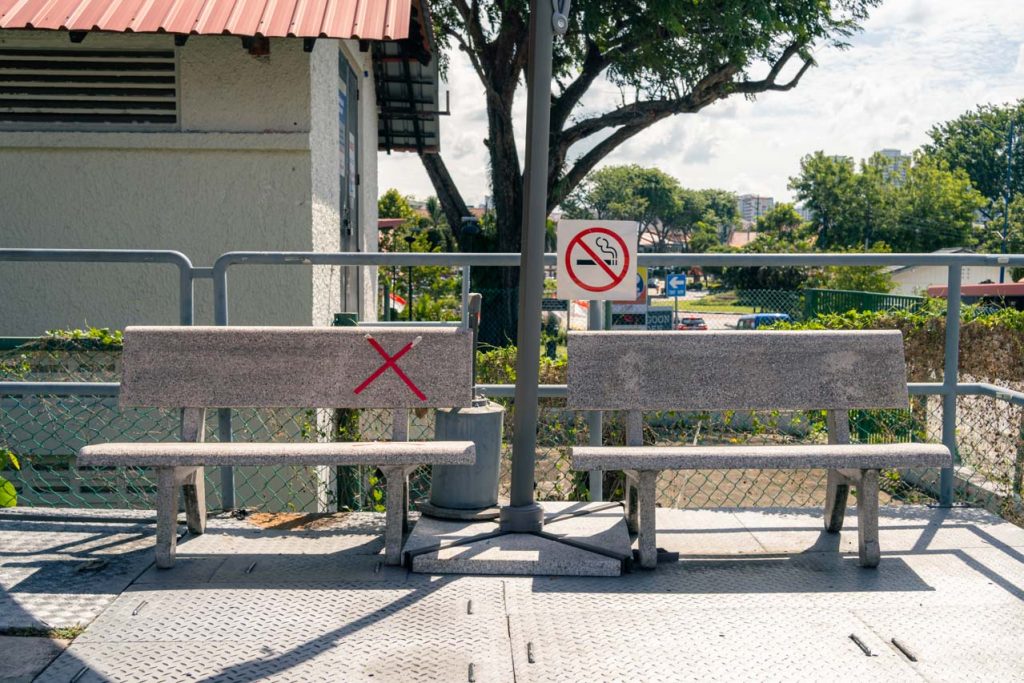 Lasting six weeks long, smokers who'd like to stub their habits out can get help from qualified pharmacists through face-to-face and telephone counselling sessions.
Success in such methods has been observed in Canada, where empowered pharmacists are compensated for helping patients quit smoking.
"We do this by working with patients directly and going through non-drug and drug support for them—so we'll help develop strategies to deal with cravings and withdrawal. We also work to select and prescribe the drug therapy that's required for them," Todd shares.
"What about patients who are unable or unwilling to quit? These patients do exist and we now have a new focus on harm reduction—so we offer these patients an alternative now."
The ultimate goal for pharmacists in Canada is to help patients who smoke tobacco achieve complete and sustained remission from smoking, with immediate options including nicotine replacement therapy or prescriptive drugs like Bupropion and Varenicline. Otherwise, they offer alternative prescriptions.
"If a patient won't quit, if we can get them to switch to an option that still gives them their nicotine but is just lower risk, then it has the ability to improve their health," he says of alternatives like e-cigarettes and heat-not-burn devices.
Still not as good as getting off everything completely, but a risk reduction nonetheless, he adds.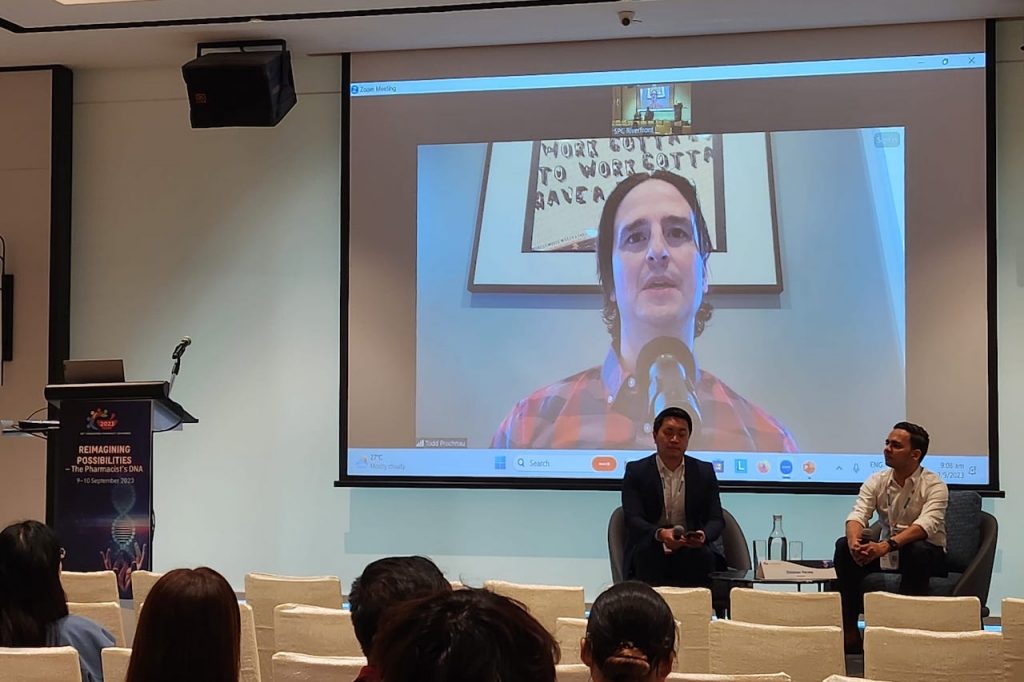 Tailored Strategies
As the last healthcare touchpoint in the medical care process, pharmacists understand the importance of tailored strategies for addiction treatment, recognizing that what works for one person may not work for another. There's a need for empathy and non-judgmental care in addressing addiction, offering hope to those trapped in the throes of substance dependence.
Ultimately, pharmacists' evolving roles point to an issue of perception within the community. Why have these dedicated healthcare professionals—with their expanding roles and comprehensive approach to patient care—often been overshadowed by more traditionally esteemed members of the medical field?
This issue of perception underscores a broader societal challenge: The need to recognize and appreciate the multifaceted nature of healthcare. It calls for a reevaluation of the contributions made by pharmacists who are not just dispensers of medications but also educators, counsellors, and advocates for healthier lives.
---
If you haven't already, follow RICE on Instagram, TikTok, Facebook, and Telegram. If you have a lead for a story, feedback on our work, or just want to say hi, you can email us at community@ricemedia.co.