All images by Joy Lai for RICE Media
The smell of freshly-fried ngoh hiang wafts through the air of an HDB apartment in Ang Mo Kio. It's a little after lunchtime, and the thought of biting into one seems really apt right now.
Two separate plates of the traditional Teochew fried meat roll await our hungry attention. Its crispy, golden-brown beancurd skin is fried to perfection. Its sliced cross-section reveals the ground meat inside, seasoned with five-spice powder.
It's best enjoyed piping hot. I grab a fork to snatch a piece.
Instead of the crunch of the skin and soft meat filling, the fork clanks against hard resin.
To be fair, the two plates of ngoh hiang are identical. Embarrassed, I pivot my fork to the other plate for a real piece instead of the replica.
The mastermind and creative hand behind the culinary carbon copy is 34-year-old Vanessa Yeo, a synthetic food artist. Instead of herbs, meats and spices, she cooks up a storm with resin, clay, and paint.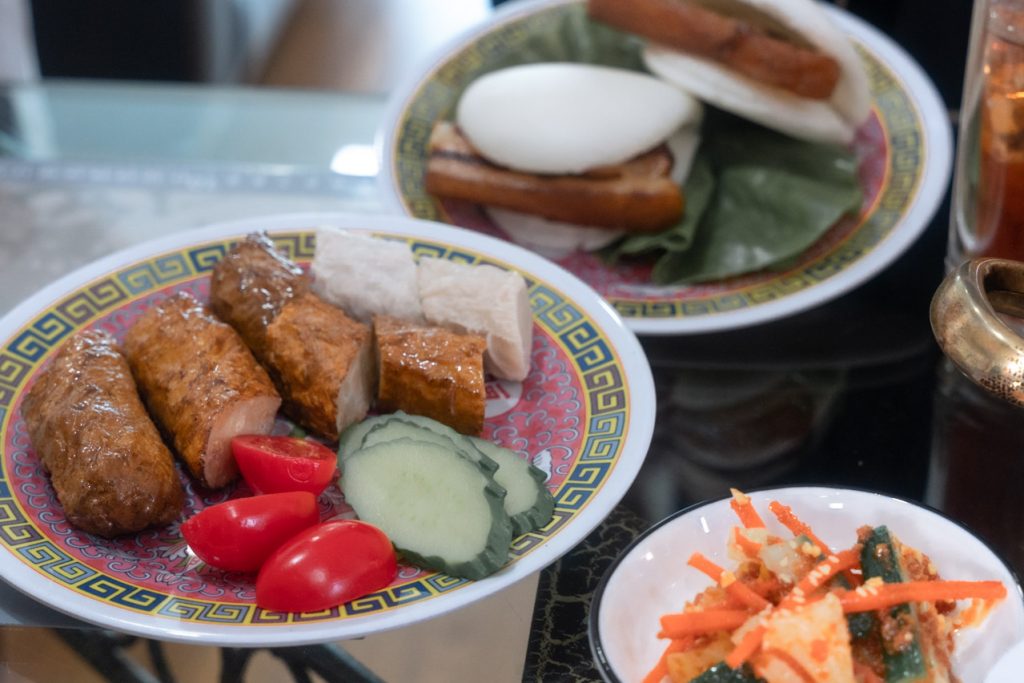 The Art of Fake Food
These hyper-realistic food models may be familiar to many—especially those who've been to Japanese restaurants that display their offerings accurately in 3D plastic form. It's an art form that has been around since the late 1920s when Japanese artisans developed fake food models using sculpted paraffin because menus weren't as common back then.
On today's menu at Vanessa's? Orh nee (or steamed sweet yam paste), a traditional Teochew dessert. While Vanessa has already prepared the actual bowl of orh nee, the dish is missing the cherry on top—pumpkin puree.
To make the pumpkin puree, she first puts liquid resin into a clear plastic cup.

Then she adds in colouring.

For a more orange-tint, she adds red to balance the yellow. It takes some trial and error to get the desired colour.

Lastly, a few drops of white to make the resin look more translucent.

Once the colour looks right, it's time to mix.

Vanessa checking if the resin has been mixed to the right consistency.
Food with more intricate details would require a mould, which Vanessa creates using silicone. For example, what she had made to create the fake ngoh hiang.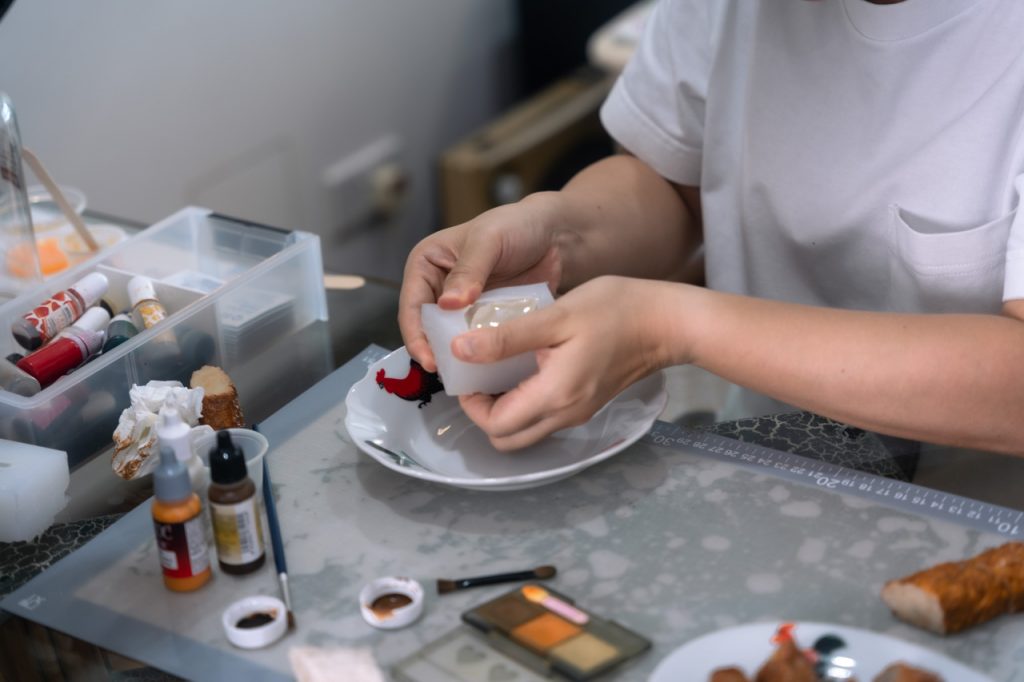 Once the resin is out of the mould, she sculpts it a bit more to ensure it looks more accurate. For that additional touch of shading and colouring, she uses make-up, like eyeshadow.
"It helps make the food look a bit burnt. Like how you would put smokey make-up for ladies," she jokes.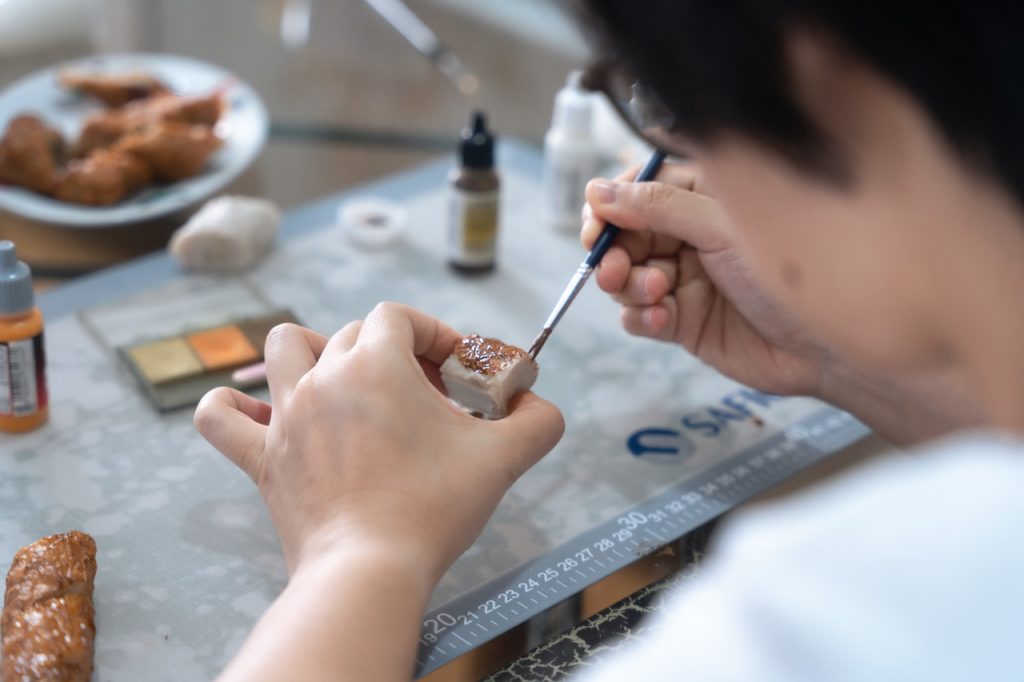 Trial and Error
Vanessa wasn't always this creative. As a student, she avoided art classes and pursued mathematics and sciences.
"I have an older brother who set an example for me. He's the typical model student who's really good at mathematics and science."
Throughout secondary school, she wanted to prove to her parents that she could succeed academically and match up to her brother.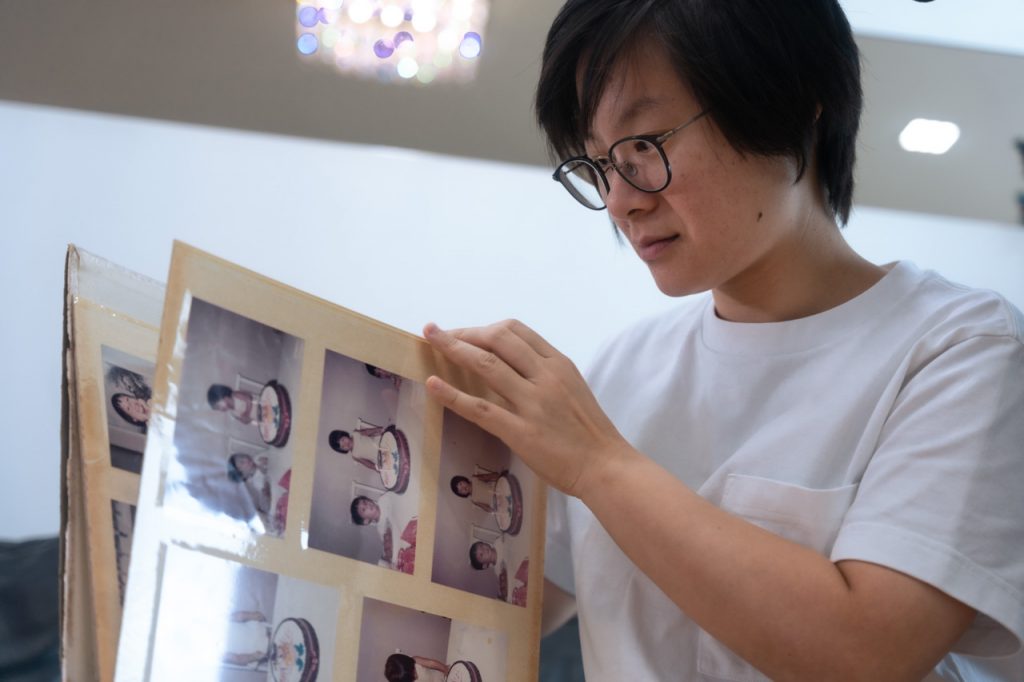 But it wasn't something that she was into. Vanessa was simply going through the motions.
"I was tired of it. Every day, I would cry while doing my math practice papers. I'd fail them and then re-do it again," she shares.
After years of struggling and managing to do well on her national examinations, she reached a crossroads—to continue her pursuit of mathematics and science in a junior college or pivot to study design at a polytechnic.
She chose the latter after her O-Level results.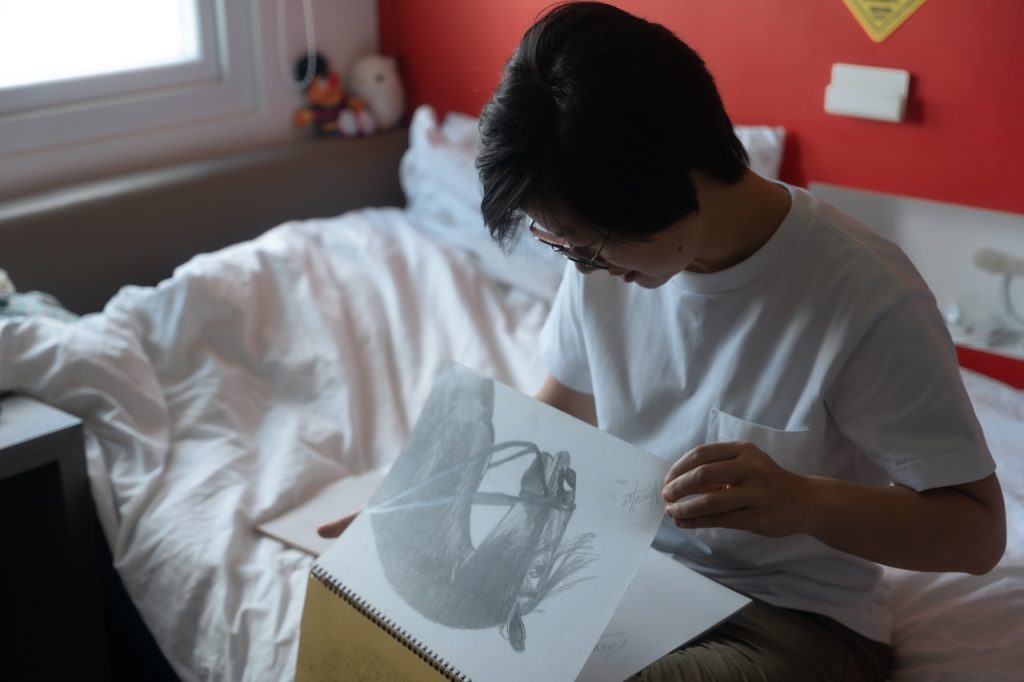 "It was the best choice I ever made. I was happy, and I was doing well. It was easy because I liked what I was doing."
It kickstarted her journey into the creative industry. But it wasn't until 2015 that she began experimenting with making fake food while working at an advertising agency.
"The firm had always encouraged us to experiment. When we were ideating for social content for Netflix, the idea of a Netflix-branded ang ku kueh came up. That was the first fake food I ever made."
"After that, my colleagues continued to challenge me to make different types of eggs—first fried eggs, then poached eggs, and so on. Because each type of egg has different consistency and texture," she recounts fondly.
After she left the company, she began pursuing it more seriously as a hobby. It took her four to five years—and much support and urging from those around her—to feel confident enough to take on clients on her own.
Her first client was Old Chang Kee; it's still on display right now at Funan Mall.
While she does earn money from it, her stint as a synthetic food artist isn't her full-time job. She juggles the side hustle with her day job doing UI/UX design.
"It's my outlet to do a bit more hands-on stuff. A lot of things that I do at work are quite digital. But this is something I can use my hands to make."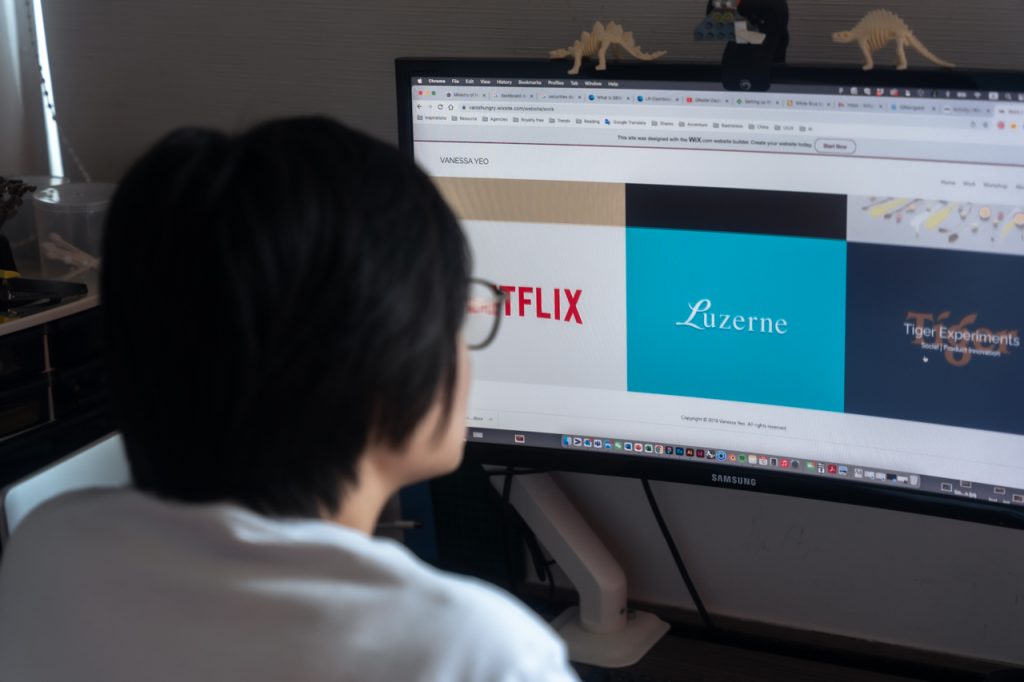 Bread and Butter
"Making it full-time would take the joy out of making things and make it stressful. This was my outlet to be hands-on and do something tangible. But I'm happy with my full-time job."
It being a side hustle means that she has the flexibility to choose jobs, manage her own workload and time spent. She doesn't feel the pressure to take every job to earn money.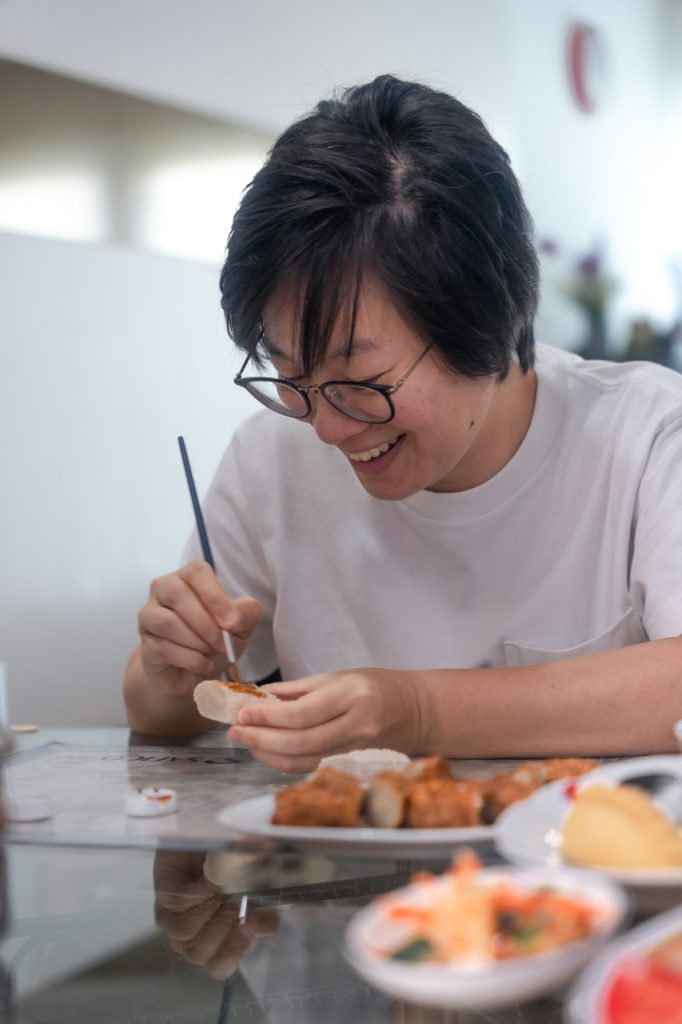 Given the freedom to choose, she picks projects that will let her make local food—specifically food that aligns with her own Teochew heritage. She also prefers projects with food she hasn't made before, each one with more challenges than the previous.
But other than flexibility, she acknowledges the practicality of pursuing fake food as a full-time job.
"I don't think it brings in enough money," she quips.
While she says it jokingly, there is some truth to it. In fact, it's one of the main reasons her parents were worried about her pursuing a creative career.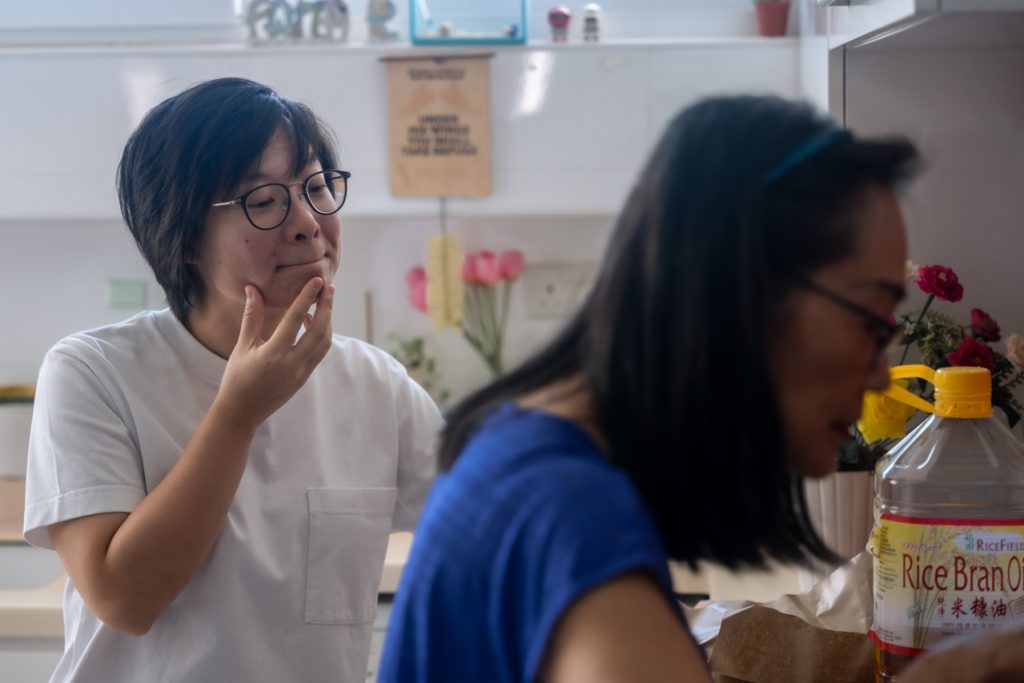 "Maybe in their generation, jobs like engineering, law, or medicine are considered the correct path. They didn't understand design as a career choice."
"It boils down to making sure that you'll be okay after they're gone. Or making sure that we will live comfortably and fend for ourselves even if we have no one around. I think that's how they show love to us."
Since she began her hobby of making fake food, it seemed to have allowed her parents (her mother especially) to understand the art world better.
"When she got involved in the process, it helped her understand where I was coming from. She started to empathise, realising that art is not so easy to do. She started to see how I see the world."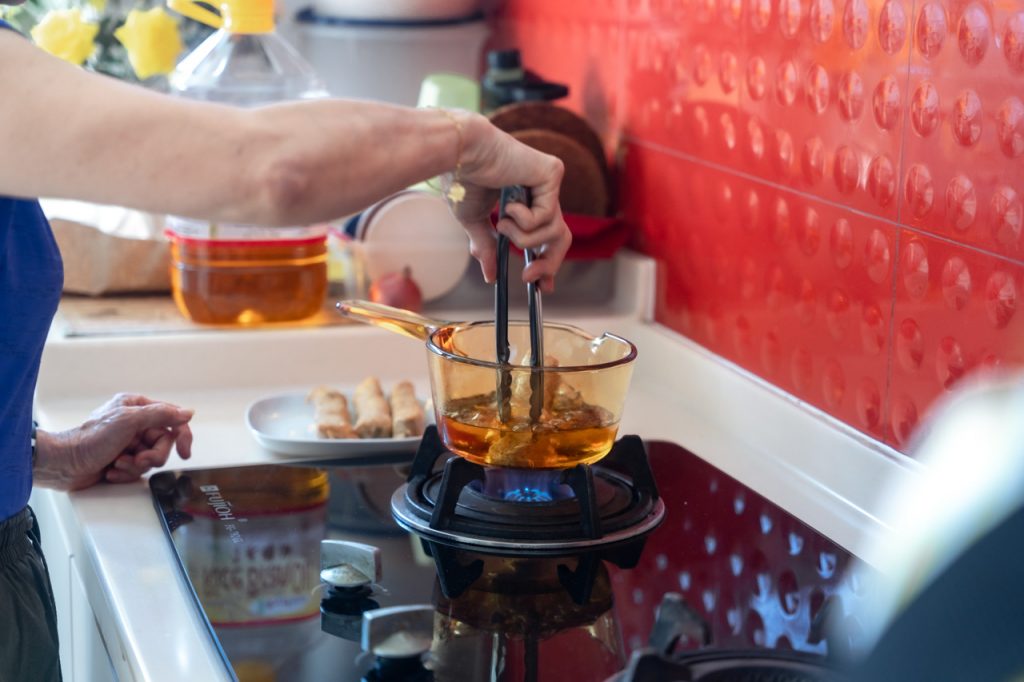 Her mother now involves herself actively in Vanessa's making of synthetic food.
For example, her mother fries actual ngoh hiang for Vanessa to use as a reference. Even though no one in their family actually likes eating it.
Making Art Accessible Through Food
"A lot of times, fear boils down to not understanding what things are like. Educating people and helping them understand what the arts can do or what it can bring is probably the first step to getting people to accept arts in Singapore."
"It's on the artist themselves to show a bit more, talk about what they do, and educate people about what the arts can be like. That it's not scary, it's not abstract."
For example, something as accessible and universally recognisable as food.
Vanessa explains this in an essay she wrote about why she chose food as her medium for art.
Making fake food is part of her individual effort to educate others about what art can be and what art can do to break down walls.
And it starts with her parents.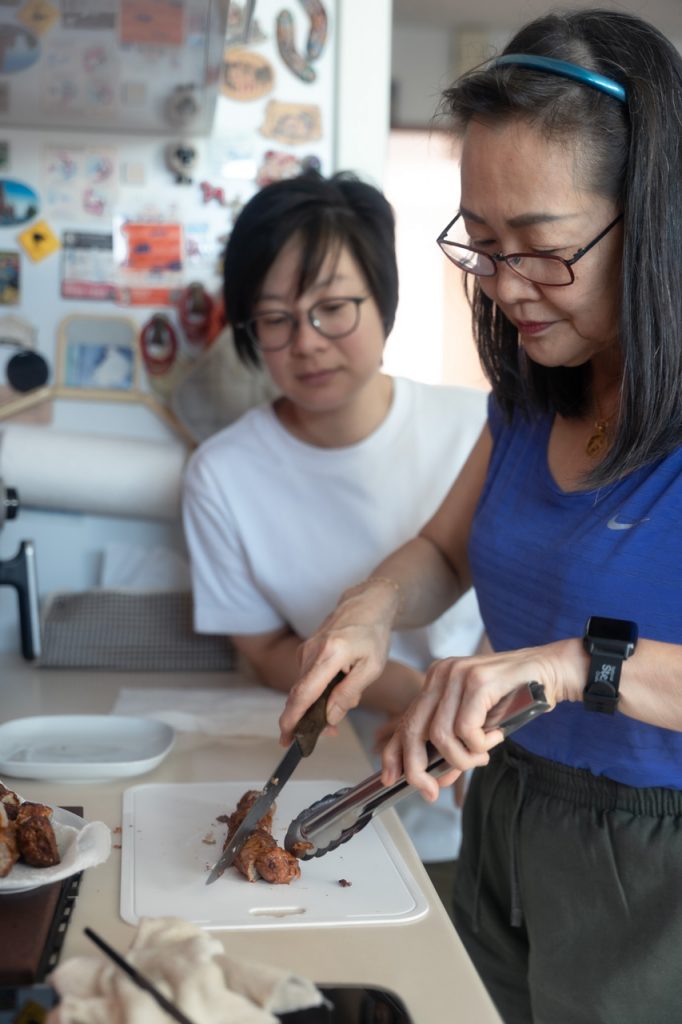 "Art does not have to be and isn't always complicated or abstract. It can be simple and easy to understand," Vanessa writes about her chosen passion.
"If it is able to engage and inspire, ideally elicit emotion in people, making the everyday magical—it is mission accomplished."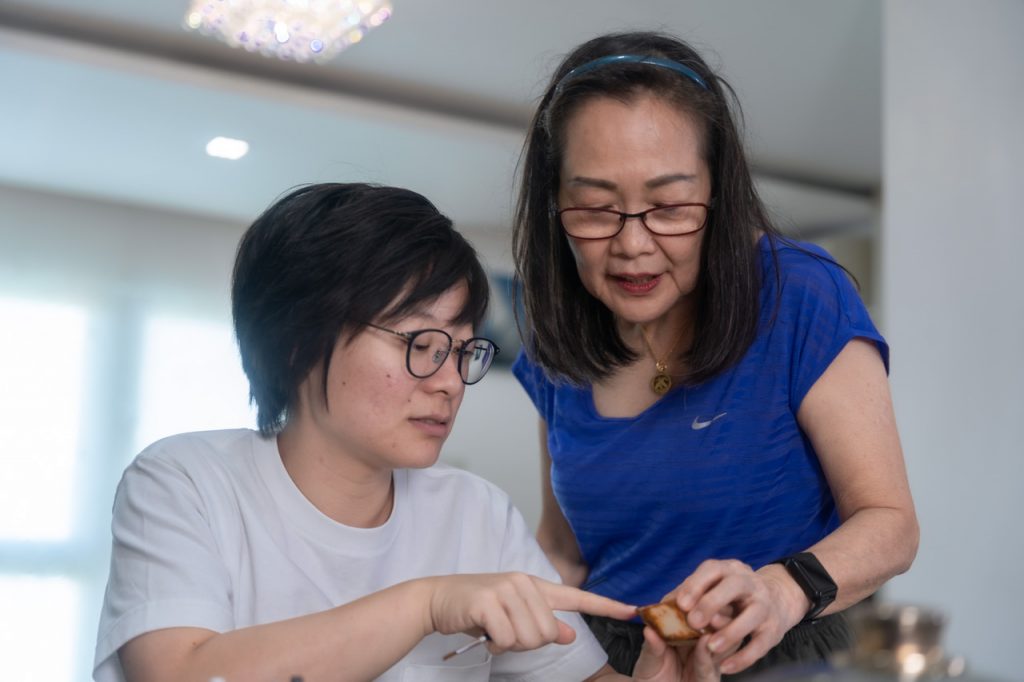 ---
If you haven't already, follow RICE on Instagram, TikTok, Facebook, and Telegram. If you have a lead for a story, feedback on our work, or just want to say hi, you can email us at community@ricemedia.co.