A keen observer of local news would tell you that the decision to repeal section 377A of Singapore's penal code was actually made sometime in June this year.
Some theorise that the government was compelled to take a stand on the legal status of Section 377A after the dismissal of a case by the Court of Appeal on 28 February 2022. The case, brought to the courts by Dr Tan Seng Kee, Mr Ong Ming Johnson, and Mr Choong Chee Hong, challenged the constitutionality of Section 377A.
It's entirely possible, too, that the decision to repeal was set in stone on 18 June 2022, the day of Pink Dot.
The rare sighting of PAP Member of Parliament, Henry Kwek of Kebun Baru SMC, making his rounds at the community booths at Hong Lim Park, further drove home the intention of political machinery. All warmed up and duly rehearsed, finally ready for a landmark repeal.
And like all praiseworthy premieres worth the fifteen years wait (the last parliamentary debate over the parliamentary petition to repeal section 377A was in 2007), this one came with a good amount of dress rehearsals.
Backstage, under the shadow of discretion, Law Minister K Shanmugam rolled up his sleeves and got to work, quietly visiting community groups both for and against repeal.
In these private closed-door sessions, policymakers ask not for permission or blessing. Rather, the job was to placate and convince community leaders to prevail to cooler heads, concerned that uproar would erupt over the final decision to repeal.
Convincing them, they perhaps hoped, would pave the way for restraint from both factions—calm from harried conservative religious groups and an appeal for a muted celebration from within the LGBTQ+ community.
The About-Turn
Still, it's impossible, blasphemous even, not to rejoice. For a community who (until tonight) was regarded as criminals in a country some of them proudly call home, there's no better reason to celebrate. Never mind that the law, the government assures them, will never be enforced.
"It is better to accept the legal untidiness and the ambiguity (of the law)," Prime Minister Lee Hsien Loong said in his speech rounding up the 2007 parliamentary debate on Section 377A.
That's why the about-turn some fifteen years later is notable and a cause for celebration. On the evening of August 21 2022, Mr Lee announced, to a packed auditorium of 1,461 attendees, that Penal Code Section 377A will be repealed and sex between men will be decriminalised.
The gay community in Singapore, he reiterates, should be respected and accepted.
Further along the speech, Mr Lee also emphasized that "the government will uphold and safeguard the institution of marriage." The government, he went on to add, would only recognise marriage between one man and one woman.
The law in question—which Deputy Prime Minister Mr Lawrence Wong recently admitted in an interview with Bloomberg—was "not something that the Government in Singapore introduced; it was a legacy".
Section 377A of the penal code states that "any male person who, in public or private, commits, or abets the commission of, or procures or attempts to procure the commission by any male person of, any act of gross indecency with another male person, shall be punished with imprisonment for a term which may extend to 2 years".
The words bear repeating—in a survey RICE commissioned (based on a Milieu poll of 1,000 respondents), 50 per cent said that they know nothing about the law. Of these, 54 per cent indicated that nothing needs to be done about LGBTQ+ rights in Singapore and were okay with the current state of affairs.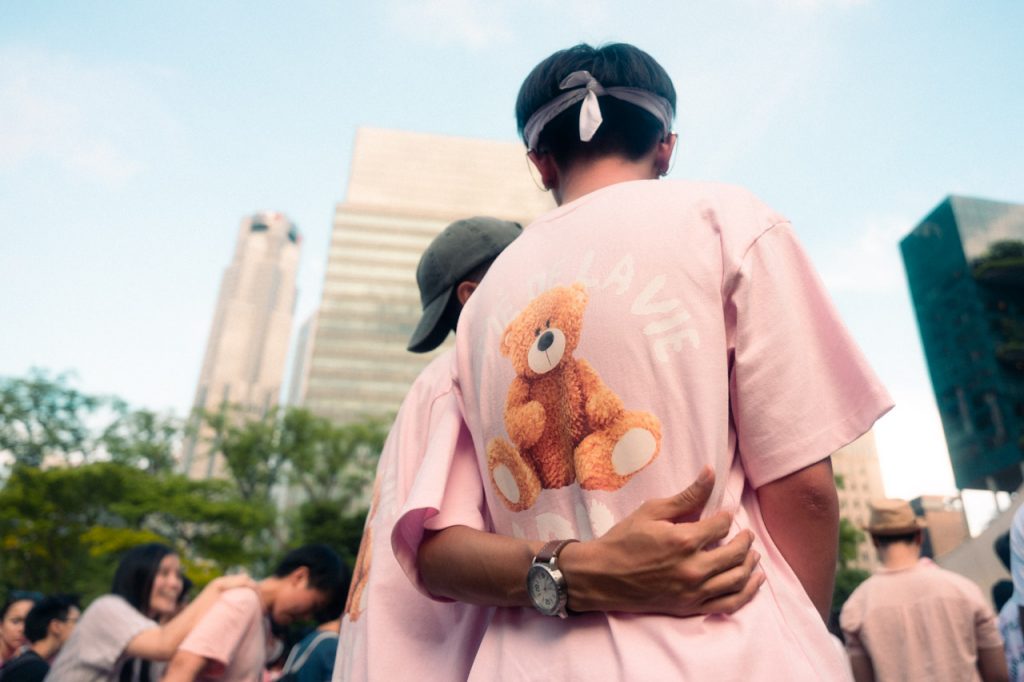 Reactions to 'Putting Children First'
The ignorance is equal parts surprising and, in many ways, expected. Top on the minds of ordinary Singaporeans are more pressing issues—inflation, a possible recession, and the impending GST increase, to name a few.
Still, for an issue this niche, the debate could not be more polarising.
While the discussion thus far has been focused on policy making and attempts at compromises, an op-ed penned by Jason Wong and Mohamed Khair titled 'Section 377A: Putting Children First' takes a more spurious, personal, and fear-mongering approach.
The Protect Singapore Townhall organisers assert that "if the traditional family unit is weakened, society will be weakened as well, with implications for social policy, welfare spending and criminal justice".
"It's truly disappointing that The Straits Times published an ill-researched piece on how LGBTQ+ families are unable to raise healthy children without fact-checking on the authors' references to other countries' policies and medical studies," Andee Chua, a Workplace Culture & Community Builder of an MNC tells me over email.
And while such opinions are not new to the LGBTQ+ community, seldom have they received a platform of this scale, AWARE Singapore writes in a Facebook post addressing the op-ed.
"We understand that publication in an Opinion section does not equate to endorsement. Yet the airing of misinformation, even without overt endorsement, inadvertently legitimises it, gives it credibility and expands its reach," the Singapore women advocacy group went on to add.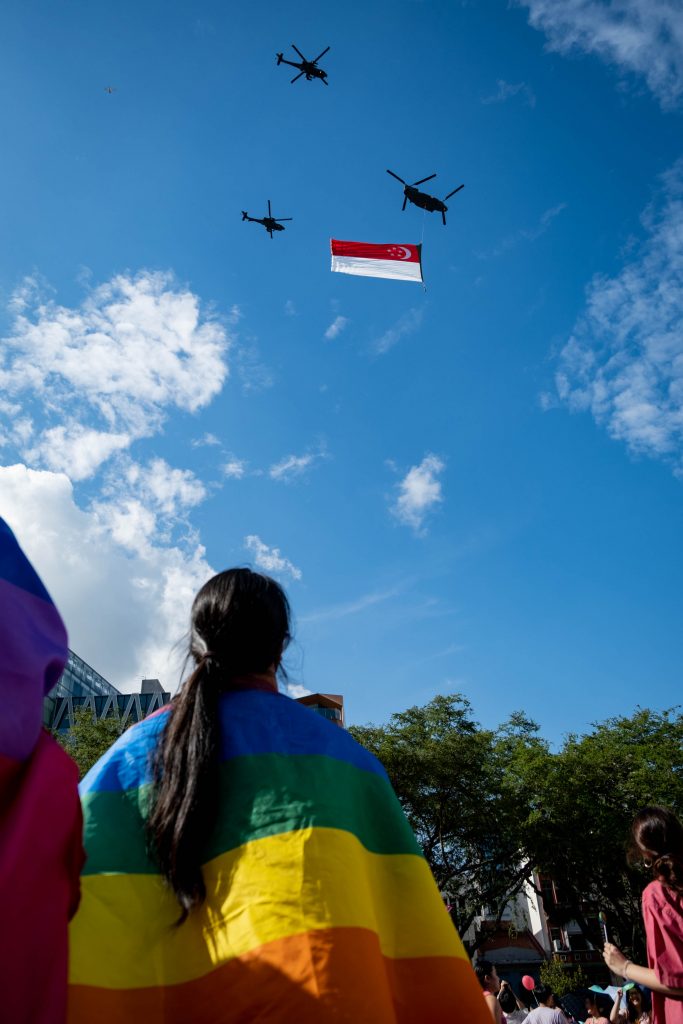 Damaging Knock-on Effects
What the op-ed and many conservatives and anti-repeal individuals fail to see is that 377A goes beyond one of a rights or equality issue.
"The repeal of 377A is a life-saving intervention for those who face stigma, discrimination and bullying on a daily basis, which has very real and proven mental and physical health consequences," Alaric Tan, founder and Executive Director of The Greenhouse Community Services shares.
The Greenhouse is a substance addiction recovery centre in Singapore for marginalised communities that find it hard to seek help out of shame or fear of discrimination.
"A recent economic study found that the average cost of care to repair the harms caused by conversion therapy is around USD100,000 per person over a lifetime," Alaric went on to explain.
"These are facts established through research studies and not matters of opinion, no matter how strong an opinion we may hold about them."
Ready4Repeal lists, amongst other implications, poor physical and mental health outcomes for LGBTQ+ people and censorship of any positive portrayals of LGBTQ+ individuals and relationships in the local media.
The law restricts promoting HIV prevention and treatment programmes by public health providers amongst the LGBTQ+ community.
Also, let's suppose Jason and Khair were sincere about "putting children first". In that case, they should be equally concerned about queer and LGBTQ+ teenagers who are not getting the support and help they desperately need in making sense of their identities.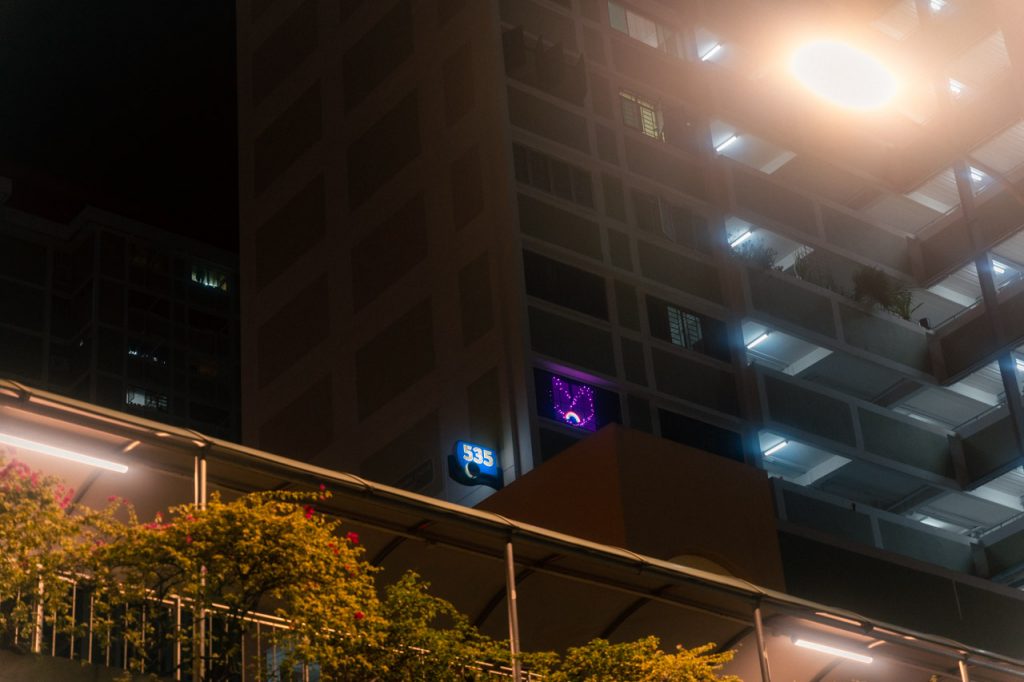 Singapore: Post-377A
Now that the repeal of Section 377A is all but confirmed (pending debates and long soliloquies in the next Parliament sitting), there is the task of imagining what a Singapore post-377A might look like.
The road ahead, Alaric reckons, is an uphill climb.
"There will be pushback from conservative and religious groups," he predicts, "which can cause those who already struggle with guilt and shame over their sexual orientation, internalised homophobia, conversion trauma and a sense of rejection by their families and society to decompensate."
He further posits that as more LGBTQ+ people begin the brave, complicated, and complex process of coming out to their friends, families, and colleagues, more instances of outright rejection will occur. Alaric worries that it would lead to more mental health issues such as anxiety, depression, suicidal ideation and attempts, or even physical assault.
"One of our clients was pushed down a staircase when he came out to his father, who then proceeded to try and beat him to death," Alaric shared, citing a terrifying but all too real instance of familial rejection. "We need to be prepared."
Jordan Tang, the lead volunteer at Pelangi Pride Centre, concurs. He adds that the discussion surrounding Section 377A has overlooked the impact on the family, friends, and loved ones of LGBTQ+ individuals.
"Laws and policies like 377A hurt not only LGBTQ+ people, but also their loved ones who are likely to experience similar stress and emotional pain while supporting them."
Andee foresees immediate challenges to same-sex marriage and transgender rights. "If a society or country rejects change, there is no growth or progress," he adds.
"Change is inevitable. We still have a long way to go in the fight for true equality for the LGBTQ+ community."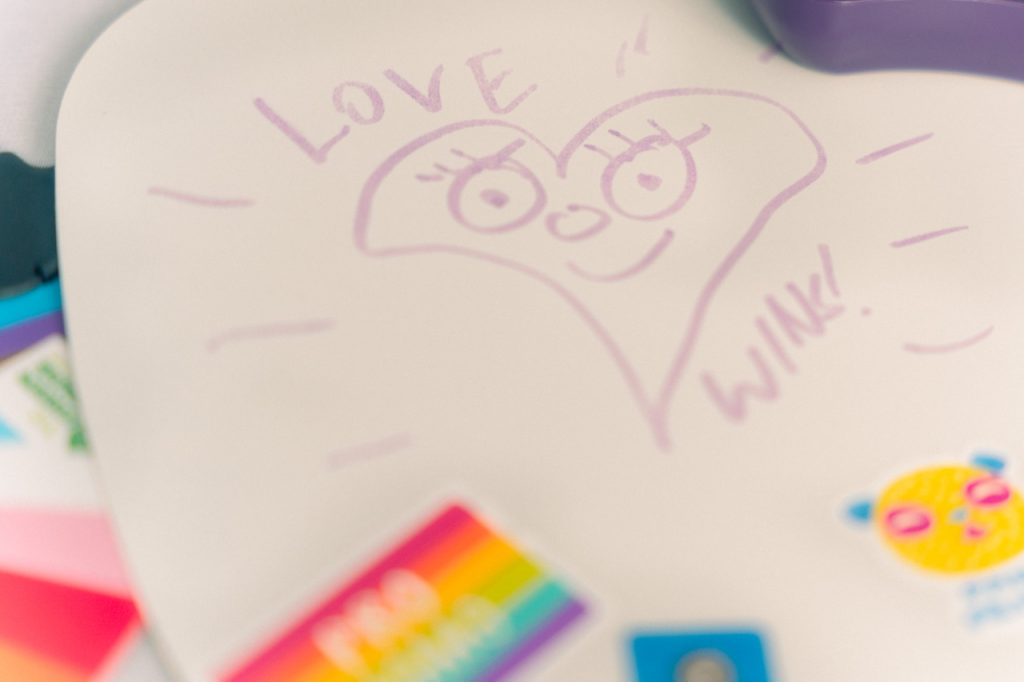 Important Takeaways From The Discourse
With tonight's announcement of the repeal of Section 377A, what that equality looks like is a little clearer today.
Beyond just a primer on equality, the fight for the repeal has also compelled Singaporeans to confront real and moral questions surrounding issues such as gender, sexual identity, individual rights, and discrimination.
It has forced us to confront a complex reality of what moral idealism means in a famously pragmatic society.
Still, the repeal is not about to make the work of conservatives and pro-repeal groups that much easier.
For the pro-repeal camp, aspiring and achieving true equality in all aspects of living—divorce, marriage, trans rights, sexual education—will always be complex and tenuous work in progress. There is nuance in these issues that, I posit, is even harder to grasp and unpack than the criminality of Section 377A.
For the conservative anti-repeal groups, they now have to contend and find a way to live in harmony with a world that's moving far faster than their traditional and classical beliefs on gender, sexuality, and parenthood. If there is anything they should take away from this episode, it is that hypotheticals always seem scarier than they are, especially in the light of uncertainty.
Where the middle ground comes in is when legislation catches up with demands for equality on issues and policies that overlap and affect their way of living.
The test, then, is in seeing how this group would respond in a future where, for instance, legally married same-sex couples are given equal opportunities at balloting for precious government-subsidised BTO flats.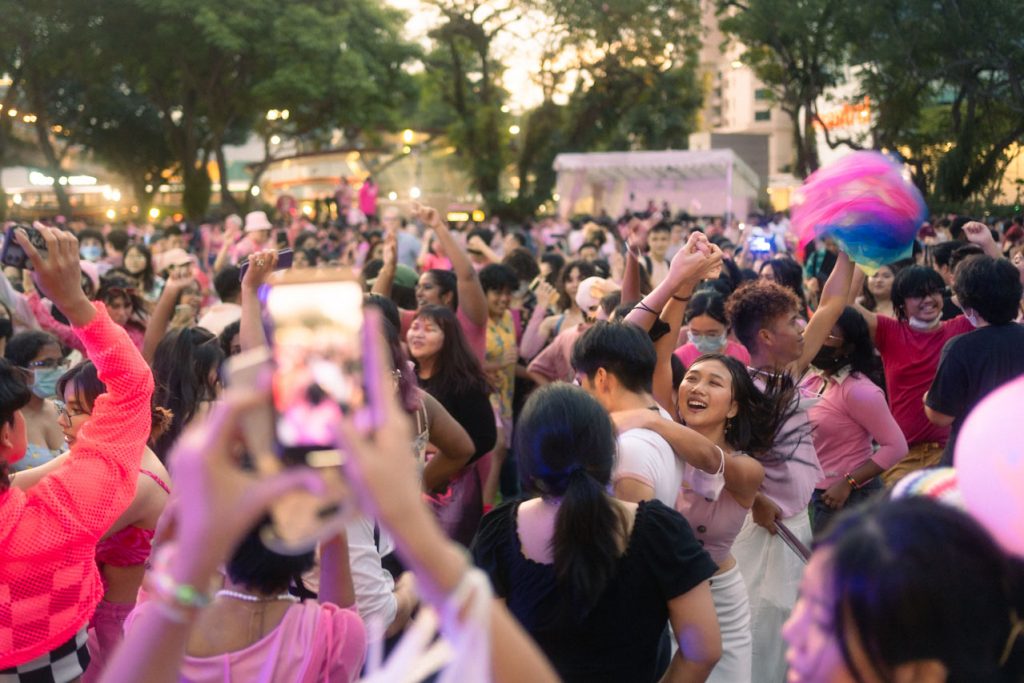 Equality, Truly
We may never know the real reason why the government decided that now is the time for section 377a to be repealed beyond what PM Lee asserts today in his National Day Rally speech.
Perhaps he sees it as his last legacy, cementing himself in history as a progressive leader with the moral gumption to be morally idealistic.
Or maybe his Minister for Law and Home Affairs, Mr K Shanmugam, a lawyer by profession, is kept up all night wondering if the laws he was tasked to uphold bear any meaning in light of Section 377A that will never be enforced.
Another possibility worth chewing on is that the repeal is the final jigsaw piece in Mr Wong's 'Forward Singapore' roadmap. "I want to see a Singapore where opportunities are open to all," he iterated at the launch of the Forward Singapore exercise, "no matter who they are or what their background is; where every man and woman is valued, every child treasured, and every senior respected."
Whatever the reasons, tonight, a community of Singaporeans can breathe easy knowing their way of life and their truth can finally be lived out like all other Singaporeans. Tomorrow, they will wake up to a world where living and loving freely is not just a privilege for the lucky few.
And for many pro-repeal activists whose life's work is validated with today's announcement, they can rest easy knowing those years of championing change have finally paid off.
As for issues on same-sex marriage, adoption, housing, health, and transgender rights, that is work for the next generation to undertake. For now, we celebrate.
---
If you haven't already, follow RICE on Instagram, TikTok, Facebook, and Telegram. If you have a lead for a story, feedback on our work, or just want to say hi, you can also email us at community@ricemedia.co