Top image and all illustrations by Ansh Sirohi
All names have been changed
"When a man touches another man, it creates a 'yang' energy that a woman can't provide," Noah explains of the singular appeal of male-on-male sensual massage.
He's well-known for his services on a popular forum for "mature gay men in Singapore," and he updates his thread frequently to remind potential clients of his rates (currently S$60 per hour at his place, double for an outcall) and to wax poetic about his services.
Over a cup of kopi-o-kosong on a rainy day at the Kopitiam near his place, Noah described his massage technique as the art of escalation. "I use moderate pressure, and I don't treat injuries. The aim is to relax completely."
Part of Noah's complete relaxation routine includes a sensual element, with particular attention paid to the erogenous zones: "I want my clients to feel they are being taken care of."
The digital watering hole where these services are advertised is peculiar and prehistoric. The interface is unassuming and utilitarian, reminiscent of the dial-up age when users trawled lengthy comment threads and waited forever for the next page to load.
In the forum world, the sheer volume of thread upon thread suspends reality and stops time.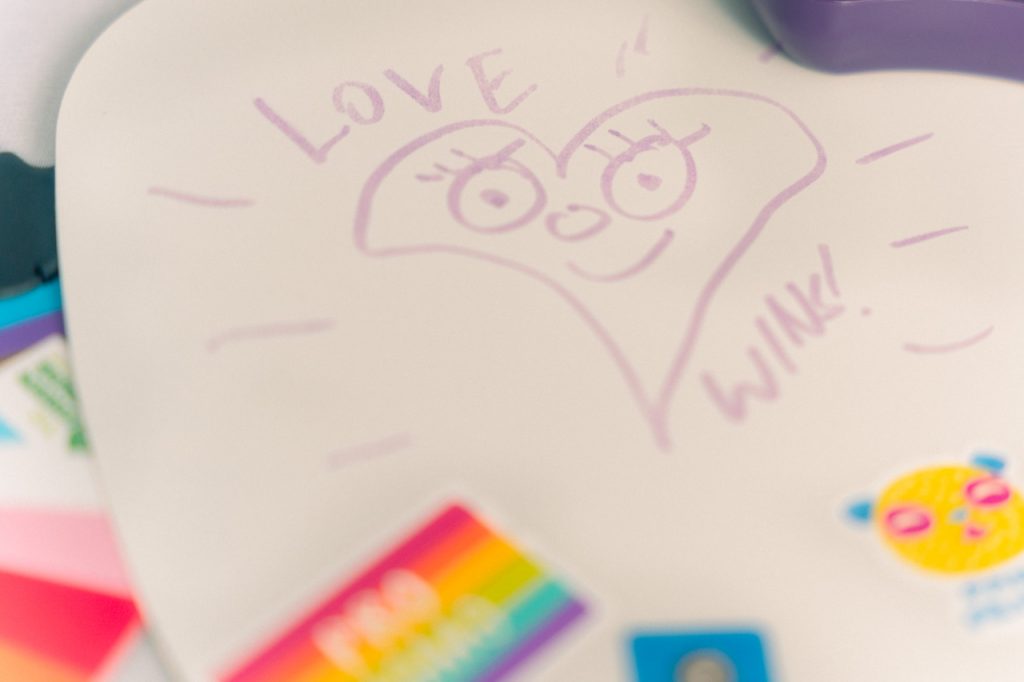 In forums like these, there's a confluence of anonymity and insignificance that engenders some tenderness between the users. Save for the masseurs (who advertise their services in discrete, albeit winding threads), here, there's no incentive to build a brand or cultivate a following.
The new gay internet is not like this. Facebook, Grindr, Scruff, Jack'd, Hinge, and Tinder, prioritize superficial intimacy. Typically, users connect based on physical attraction—the experience is highly visual and tailored for the fractured contemporary attention span. Instead of comment threads, headless torsos stack on top of each other in dizzying, endless grids.
New technologies are built to disrupt existing processes. So, in theory, the forum is obsolete. There are more sophisticated ways to communicate today—by and large, the apps have taken over. However, for many gay men in Singapore, this forum ticks on as an invaluable resource.
This is evidenced by the thriving local men-to-men massage industry, which is in high demand by a diverse male clientele—old and young, married and single, closeted and not.
Noah's art of escalation
Noah is in his sixties and has been providing home-based massage for some time now. He rents the second bedroom in his flat to a middle-aged single gay man, who tolerates the coming and going of the sensual massage clients in exchange for an en-suite bathroom and below-market rent.
The flat is meticulously clean and quite stylish. It's more of a mausoleum than a home. There are no photos: just artworks, glossy ceramics, and stiff furniture.
The massage room doubles as his bedroom. An aroma diffuser puffs tendrils of lavender in the air—it gives a spa-like feeling. There are two single beds covered in starched towels—the room is small and otherwise spare.
"Discretion is most important for my clients," he said, shutting the blinds to block out the filmy post-rain light.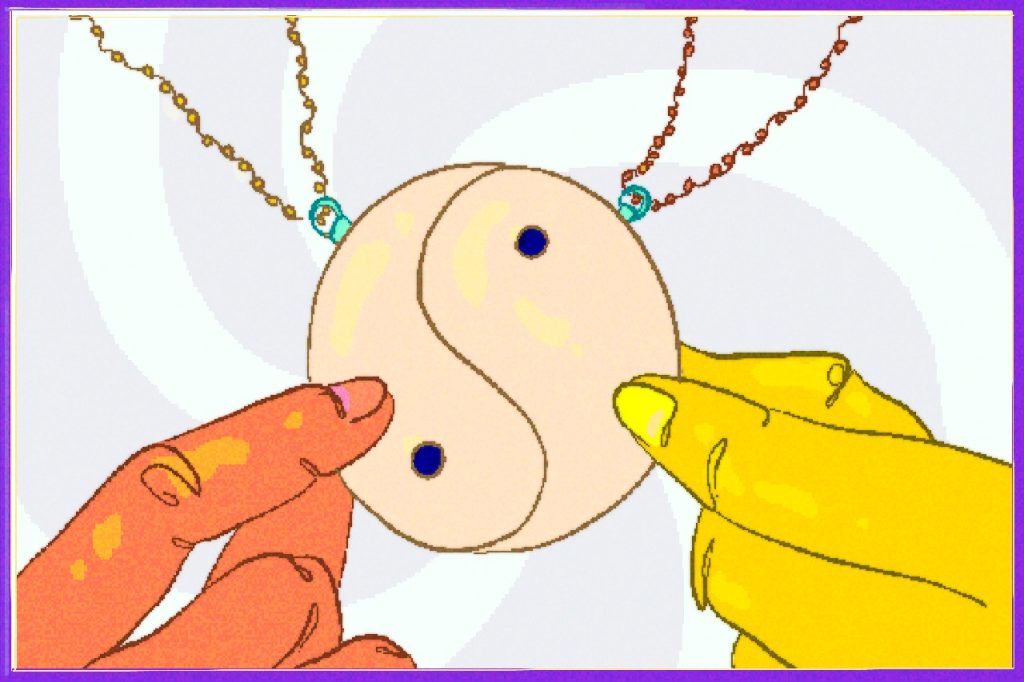 About half of his clients are men who don't identify (at least in public) as not straight. Many of them have girlfriends, wives, and children. Because of this, Noah's busiest hours are during weekday lunchtimes.
For daylight clients and salarymen, he uses non-scented oil during the massage and offers them his bathroom for a shower afterwards.
"After the massage, it's as if they were never here," he emphasized. Noah reckons he's given 2,000 massages over the past four years.
On the subject of connecting with his clients, Noah knows the boundaries can seem unclear during a sensual massage in his home. "It's exciting for them, and sometimes their hands do wander."
When asked if he's bothered by this touching, he said it depends on the day. "Part of why I do this is because I love the male body. It's a treat for me to see all kinds of naked men, to touch and care for them."
Clearly, it works—Noah's in high demand. As his profile has grown over the years, he's had to limit his bookings. At this stage in life, he prefers to massage only his regulars.
He's been around the block for too long to deal with rude one-off clients who hurry the process, expect too much from the 'sensual' element, or refuse to pay at the end of a session.
The younger clients are the most handsy, he revealed.
"They don't care about total relaxation," he said. By that, he means young men get frustrated by the incremental rhythm of his massage. "Although, sometimes they call me daddy," he giggled.
Still, beyond providing the necessary service, he usually doesn't partake in tomfoolery with clients. Again, though, it depends on the day. He has indulged in the past and said it was normal to give some clients a little bit extra along the way.
Nowadays, he doesn't often engage beyond the sensual massage.
"I don't care for conversation either," he said. "The client is here for a massage, not a date." Contact is kept to a polite minimum, he thanks clients who send positive feedback through WhatsApp with a string of emojis.
"I am very professional, and I don't need more friends."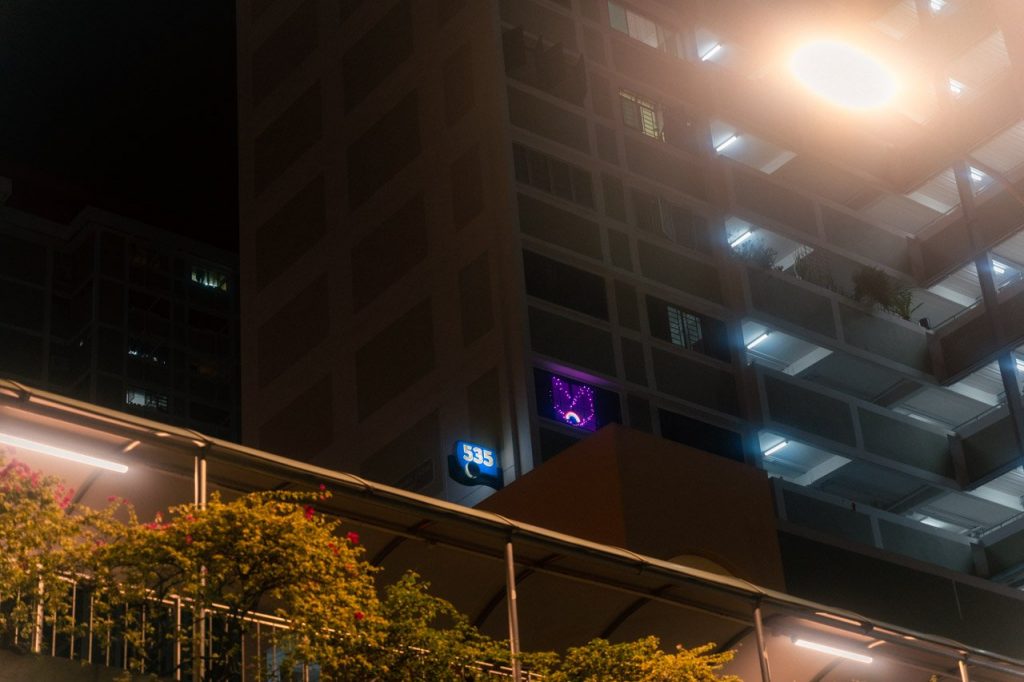 Covert connections in the 1970s'
In the noughties, Singapore's gay scene lurched into the mainstream with the help of social media, dating apps, and organisations like Pink Dot and Oogachaga. Prior to the millennium, the scene lived mainly in the shadows. This shadowy place is where Noah's gay life began. His first intimate encounter happened at one of the old cruising spots.
In the '70s, cruising was plentiful. Under the cover of darkness and a veil of anonymity, men were free to experiment intimately. Though the cruising scene was robust at this time, elsewhere in Singapore, the government's chokehold on independent publishing was unyielding.
Under such conditions, how could a young gay man learn of this underworld? Noah's introduction came from a tabloid sheet he got from a friend.
It was a short, factual report on the cruising spots on the island: Ann Siang Hill, Fort Road, and Hong Lim Park. He spent lots of time cruising before gay bars like Rascals, Le Bistro, and Babylon were popularized in the '80s. Another vibrant part of the gay social life at this time was the private parties held by expats.
"It was like an open door policy; anyone could come," he recalled. "There was great wine, good music, and so much fun. Back then, the foreigners were more relaxed and open about their sexuality than us."
This decade was filled with good memories for Noah. "It changed my life because I wasn't alone," he remembered. However, he'd felt this camaraderie even before he started cruising. In school—though he was teased relentlessly for being effeminate—there were other boys who, like him, were ostracized for the same reason.
"We banded together, and later in life, we dressed up in drag and hit the bars on Orchard Road." He smiled. "It was special."
Ageing out of (then into) desirability
As he aged, Noah felt less welcomed in the gay scene. "I tried going to the gay saunas, but people are always looking for specific types." He was rejected a lot in pursuit of casual encounters. "It makes you feel undesirable," he said. "It's like there's no appreciation for mature gay men."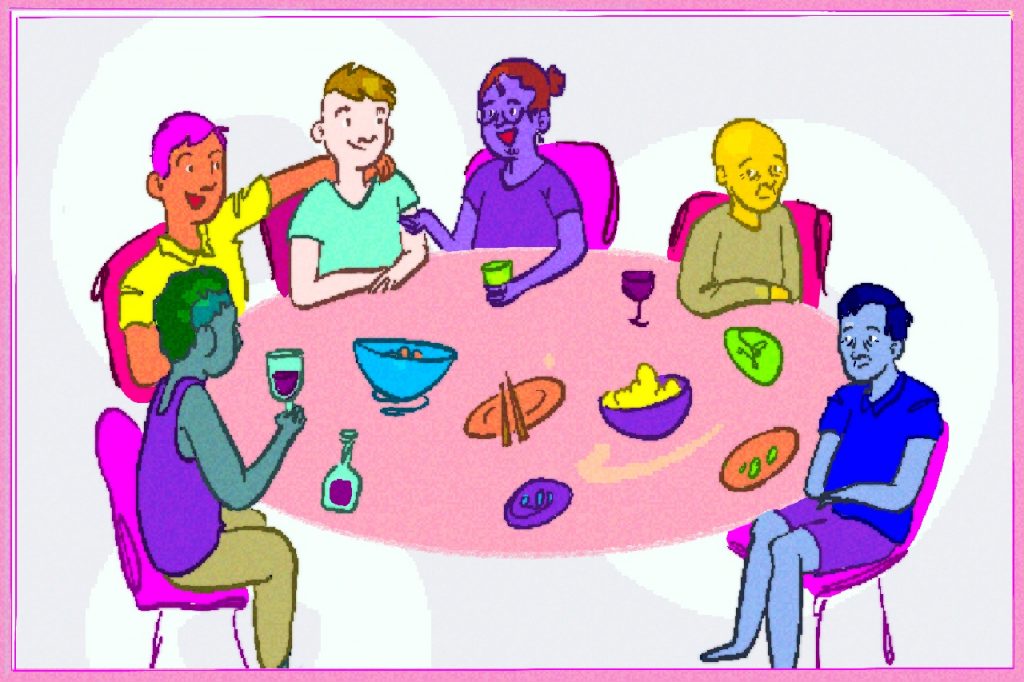 This is a unique facet of gay life in Singapore. Elsewhere, there's adoration for gay men of many kinds––older, larger, feminine—but here, the scene is smaller and still fairly repressed. Despite the proliferation of gay niches and subcultures online, unrelenting beauty standards prevail in the wider community. On hook-up apps, many users forthrightly state they're not interested in "fats, fems, or minorities."
The ideal gay man is hyper-masculine: with a youthful glow, the Clark-kent jaw, and a bodybuilder's physique. This standard is so unrelenting that some gay men put themselves in harm's way through the use of steroids and growth hormones to increase their desirability on the digital meat market.
There's a debilitating sense of alienation for those who won't go to extremes to keep up appearances. For a while, Noah believed that intimacy was a young man's game. Frustrated, he stopped going to the saunas.
A few months later, he was surprised to receive a text from a young man who asked if he was still offering a sensual massage. The prospective client had found Noah's contact information in his thread online, which had laid dormant for years. "I couldn't believe that anyone wanted a massage from me," he said.
Noah's disbelief gave way to excitement and a self-esteem boost when business boomed as the good reviews poured in on his thread. "What's important to me as a masseur is to be accepting and not to reject people based on what they can't change," he said.
This inclusivity he practices shows—the reviews of his work are generous and thoughtful. Many highlight that he's non-judgmental. "In my house, anyone is welcome."
Ling's private palace of familiarity
Ling's business plan differs from Noah's, although they share a similar clientele. About half of his clients are older, married, attached, or otherwise straight-presenting men.
Ling's approach to servicing the discreet clients, in particular, is more personal: "When it's just the two of us, and the man is on the table, he is quite vulnerable. Often, these men open up to me about their problems with their wives and girlfriends."
Ling discovered sensual massage in his mid-forties, about ten years ago, in the thick of severe burnout. As a self-described lone wolf, Ling spent his life barrelling towards financial freedom. In the '90s, he was a successful graphic designer. His proudest accomplishment was when the government commissioned him to curate a multimedia project in honour of Lee Kuan Yew.
Then he woke up. "I had money but no life," he said. It wasn't a painful decision to wind down his design career. "I don't like the stress of working with clients day and night," he confessed.
To de-stress, Ling travelled. While abroad, he visited massage shops. He was surprised by the inconsistency in the overall experience and thought the masseurs gave a 'lazy' massage when a sensual element was involved.
So, he got to work. Ling invested in a few courses and created his own massage technique that "awakens all the senses." He likes to tease out the sensual element and offer a good muscle tension relief as well. Like Noah, Ling owns his place and has the freedom and privacy to host clients at all hours.
The drawbacks of providing a home-based massage
Ling's familiarity with clients is unusual. Often, they bring him presents from their travels and tip him generously. He is flattered by the attention. Before the pandemic, Ling's clientele also included foreigners on business trips.
The attention is well received but hard to keep track of—his WhatsApp is full of unanswered messages. "I'm thankful for it [the forum], you know. But sometimes it's too much."
Providing personal services at home has its perks: autonomy, flexibility, and familiarity. But there are drawbacks, too. A licensed massage shop has processes in place to prevent masseurs from harassment—this is not the case in a home-based business.
Noah mentioned a few scenarios where clients have skipped out on payment or criticized his skill. That's where it ends for Noah's bad clients.
Ling's experience is more grim. The gift of discretion he offers to his clients can quickly become a punishment. He's been in several uncomfortable situations where he felt unsafe and scared.
"I'm not very big. If someone wants to rough me up, they can," he shares. Some clients have intimidated him by treating the massage like a hook-up: groping him from the moment they arrive, pushing him down on the massage bed, and blocking the door so he can't get out.
In these moments, Ling remains calm. "I try to talk them down and give them a massage. After that, I will never take them on as a client again."
He went on to say this is normal and par for the course. Perhaps, though, his perspective on intimacy is skewed. Before his mid-forties, Ling was never intimate with a man. In fact, he's never been intimate outside of a massage context at all.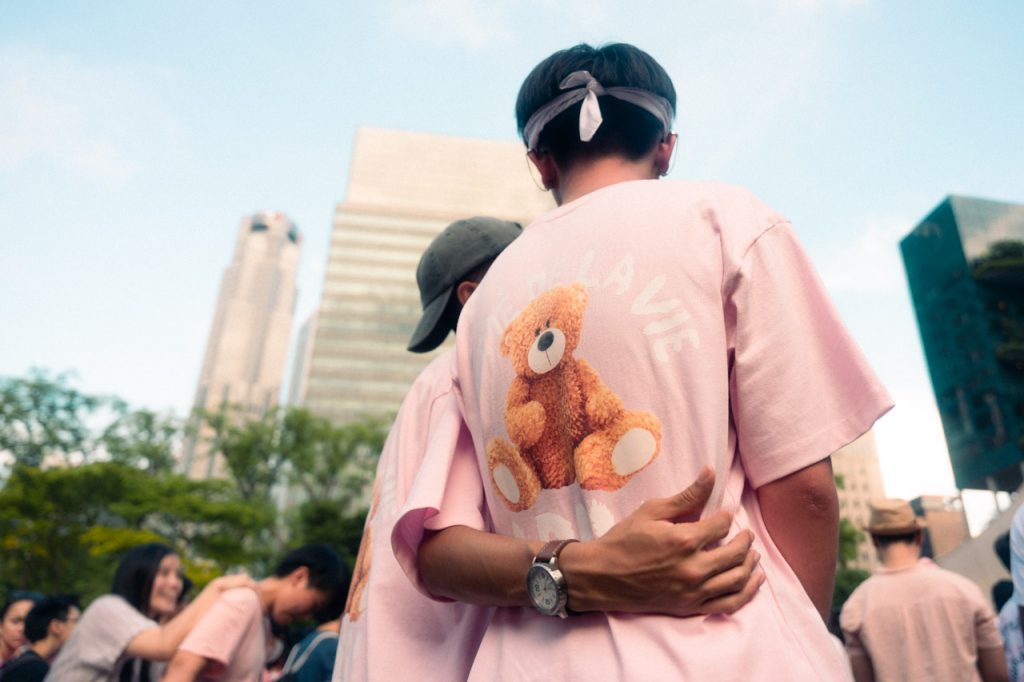 Preference or discrimination?
Offering home-based sensual massages to men is quite lucrative. Over five years, Noah estimates that he's made around S$150,000. Ling's currently making between S$6,000 to S$8,000 per month, depending on his schedule.
However, both are clear that the money is an added bonus and not the impetus. "I would do this even if it weren't profitable," Ling admitted. "I like the attention."
Like all paid services, good reviews beget new and repeat clients. However, both men remain insecure about their desirability. This is prompted by a relatively recent development in the customer's expectation: clients want the 'stats' of their masseur. Details like race, height, weight, and age have become essential filters.
In Ling's opinion, the younger masseurs have a better time finding clients. "Most of my clients these days are mature," he said.
Noah's not shy about his appearance and will send pictures of himself to anyone who asks. He's also upfront in his thread about his age. This is to weed out rejection before it arrives in his WhatsApp inbox. Ling is less forthcoming.
"It's annoying when clients ask for my picture," he shared, with some frustration. "I don't ask anything from them except their race and weight. Why do they need to know everything?"
Ling's thought process here is a bit wobbly. He dislikes that his clients are selective about who will massage them, but he's also picky about who he's willing to massage.
"It's my home, right? My preference is no Indians; I've had bad experiences with them. And I won't accept clients over 90kg. I'm not strong enough."
The adrenaline rush of secrecy
Daniel, a 26-year-old gay man who has availed of home-based massage services for several years, has noticed this selectivity in masseurs before. In his view, it's discriminatory. "Lots of masseurs don't accept one minority race or another. It's quite common actually."
On the subject of asking for 'stats', he shared his perspective as a client: "Look, it's a sensual massage. To get aroused, I have to be attracted to the masseur."
However, looks aren't everything. "As I've gotten older, it's less about the sensual part. Now, I care more about if this person makes me feel safe rather than if they look good or not," Daniel confessed. The masseuse he's frequented the most is an older gentleman who's been in the business for a number of years. Daniel is now partnered and no longer seeks out home-based sensual massage.
Still, in his experience, it was an essential rite of passage and a bonding experience.
"I used to go three or four times a month. Over the years, I've spent around S$2,000. There aren't that many masseurs in Singapore, so you end up visiting the same guys as the ones your friends frequent. It's fun to talk and joke about what we've experienced and compare notes on who does what better."
The appeal of home-based massage services is comparable to the charm of cruising: chance encounters with an element of risk and spontaneity. At least, that's how Daniel sees it.
"It's an adrenaline rush to break conventions. It's quite risque. You're going to a stranger's house, hiding your identity, and tiptoeing around. People feed off that. I certainly do," Daniel explained.
Still, though exciting, he doesn't view the sensual massage as a stand-in for emotional intimacy. "I don't think this could replace the need for a partner. There's no emotional chemistry involved, and it's all physical."
As a client, Daniel's motivations are clear. The home-based massage is an indulgent, novel service. There isn't an emotional component beyond wanting to feel safe. Now that he's in the tail-end of his twenties, he's moved on from chance encounters. He's planning a future with his partner that involves marriage, kids, and leaving Singapore.
The broader context of the world's modern gay rights movement has equipped Daniel with a powerful feeling: there's a place for him to live fully, and that place is elsewhere.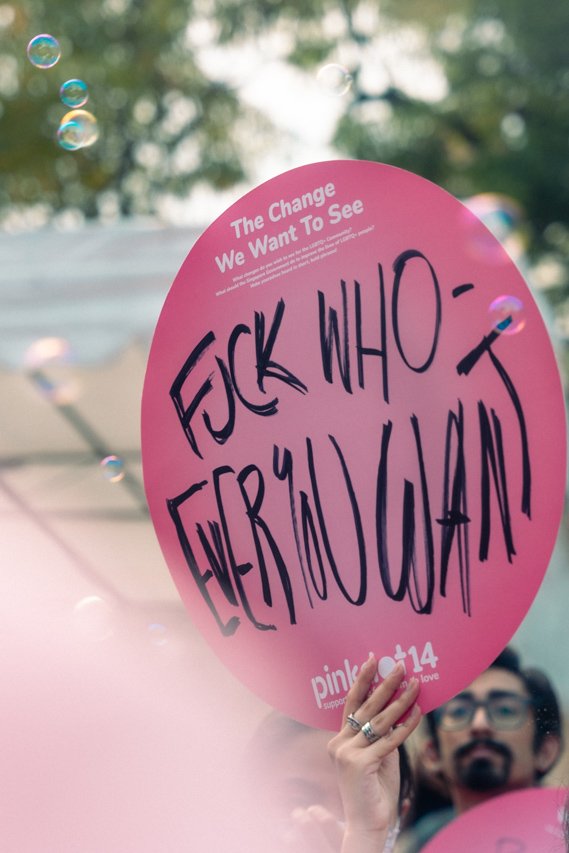 It's noteworthy that the forum where Noah and Ling advertise their service is still active in its original iteration. The archives reach back into the '90s, and some recently updated threads started in 2005. It's a remarkable document and an oral history of sorts, reminding us how much and how little gay life in Singapore has changed.
The forum's ephemeral intimacy encourages users to post lengthy confessions. Many dispatches are mundane: how someone felt, where they ate, who pissed them off, how they hoped for the future.
As still-life portraits, digital archives like these are an important addendum to gay history in Singapore. It's the lived experience straight from the horse's mouth.
Beyond the mundane, there are more urgent matters discussed as well: how to move out of the family home as a single gay man, how to find medical providers who are HIV friendly, and how to deal with loneliness as an introvert.
Beyond the sensual massage services advertised, the forum is a one-stop shop for the know-how a gay man won't learn from his parents, colleagues, classmates, or teachers.
This may seem insignificant to a younger generation who explored their sexuality on social media and dating apps. But for a particular demographic, these forums were a lifeline to connection, intimacy, and community. For many of them, it still is.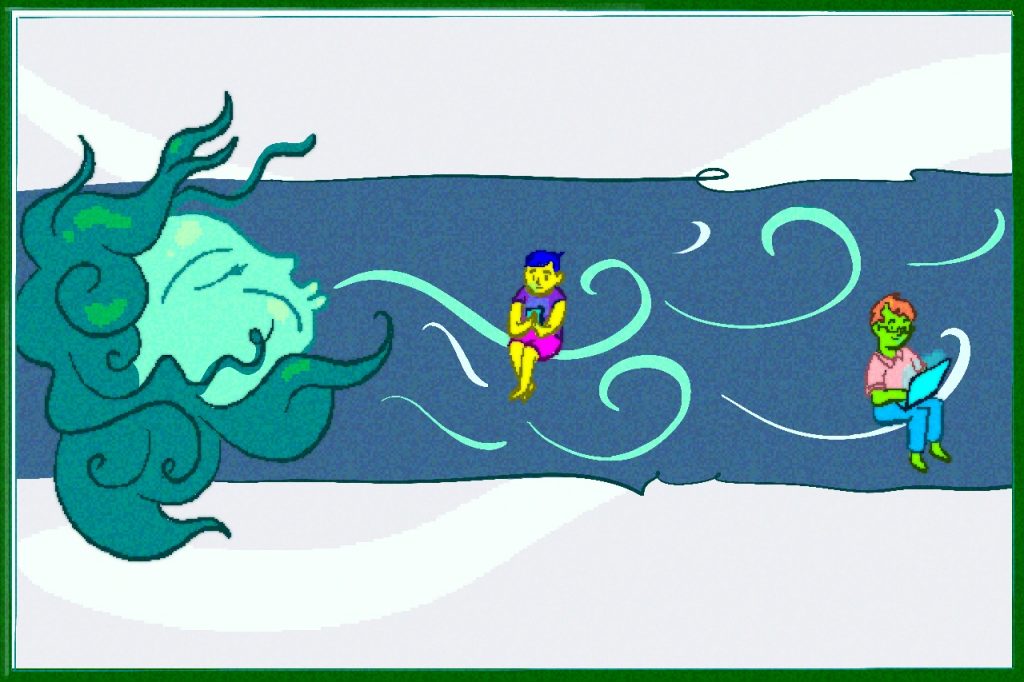 Second-class citizens
Unlike Daniel, Noah and Ling are of a different generation. In their twenties, the broader world wasn't anything to dream of. Often, it seemed worse.
"I've always felt safe in Singapore," Noah admitted. Meaning that he's never felt he was going to be punched in the face on account of his sexuality. Ling concurred, but he also expressed frustration: "I'm tired of living like a second-class citizen." He cites the BTO process as just one example of feeling punished arbitrarily. Ling brought this up to his MP in person and in writing multiple times.
"Of course, I never heard back," he continued. None of the gay men interviewed in this article felt hopeful about the future of gay life in Singapore. "Okay, maybe they repeal 377A. Then what? It doesn't make a meaningful difference to our lives," Noah shrugged.
"I don't see myself as Singaporean," Daniel admitted. "The way I live is not aligned with the system. I don't feel patriotic, and the country hasn't done favours for my community."
What's striking here is Daniel's understanding that he doesn't have to suffer through this rejection versus Noah and Ling's quiet resignation to an intimate life discreetly in the shadows. Neither of the masseurs intends to give up their passion projects any time soon.
"What else would I do with my time?" Ling said, chuckling. "I can do this for another ten years at least," Noah said. "After that, I'm not sure what I'll do."
---
If you haven't already, follow RICE on Instagram, TikTok, Facebook, and Telegram. If you have a lead for a story, feedback on our work, or just want to say hi, you can also email us at community@ricemedia.co.