Top image: Creative Labs
Sim Wong Hoo—tech maven, challenger of Apple, social rebel—was in a class of his own. The founder and CEO of Creative Technology, died on January 4th, 2023, at 67.
A "sad and sudden development", says interim CEO Song Siow Hui; the cause of his death is undisclosed.
All hail a homegrown icon whose legacy is getting re-examined across the internet after his untimely demise.
Say what you like about the state of Creative today. But its products wove a fine thread in the lives of Singaporean kids who grew up in the '90s and '00s without iPod money.
Tuning out the world on long commutes with a Creative Zen MP3 player (and songs pirated from LimeWire) was a formative experience for many, I'm sure. The affordability of Creative speakers at IT fairs meant that movies, songs, and YouTube videos didn't have to sound tinny from our laptops.
Those slightly older and geekier will recall how Creative's Sound Blaster revolutionised computer audio, becoming the top-selling PC add-on product in the world by 1990.
And who could forget Prodikeys? While the strange MIDI keyboard mostly ended up collecting dust in school IT rooms, it will forever be remembered as an early internet meme.
That Singapore's first technopreneur continued to be passionate about his job was crystal clear. On the night before his death, he met up with the company's engineering team and had another meeting lined up with his sales team the next day, Song said.
By all accounts, Sim was a visionary who overcame the odds to make a name for himself and put Singapore as a serious contender in the tech world.
But if there's one more thing to remember about Sim, let it be that he got to where he did by refusing to take no for an answer.
No U-Turn Syndrome
Coining the term No U-Turn Syndrome (NUTS) in his 1999 book Chaotic Thoughts from the Old Millennium, Sim explained what he saw as a crucial problem in Singapore society.
In other countries, the absence of a no U-turn sign denotes permission to make a U-turn. In Singapore, you can only do so when there is a U-turn sign, he wrote.
In other words, anything which happens to fall outside the rulebook is disallowed by default—not the best environment for anyone wanting to soar.
"How can we innovate when we need to obey rules to innovate? Innovate means to create things out of nothing, it means moving into uncharted territories where there are no rules."
One of his early brushes with NUTS came when he and his team hunkered down to settle on a name for the company's headquarters in 1997. The final moniker, Creative Resource, was rejected by the authorities, for the simple reason that 'Resource' wasn't in a pre-approved list of names.
An indignant Sim fought back and appealed the decision. After what he described as a long process, he finally got what he wanted.
Over the years, he'd experienced NUTS time and again, from the authorities turning down reservist deferment requests for key staff members to his own employees sticking rigidly to existing workflows at the expense of good customer service.
Each time, Sim stuck to his principles, going to great lengths to fight the system to get what he wanted. Taking on Apple is unimaginable now, but this is the same man who made headlines for a gutsy battle against Steve Jobs.
A local start-up pitting itself against an American tech giant might not have been on anyone's bingo cards, but Sim made the bold move of declaring war in 2004. He claimed that his MP3 players would edge out the iPod to capture 40 percent of the global market share.
Clearly, that dream did not manifest. But at least Creative walked away with a US$100 million settlement after suing Apple in 2006 for infringing its music player patents. No U-turning from that.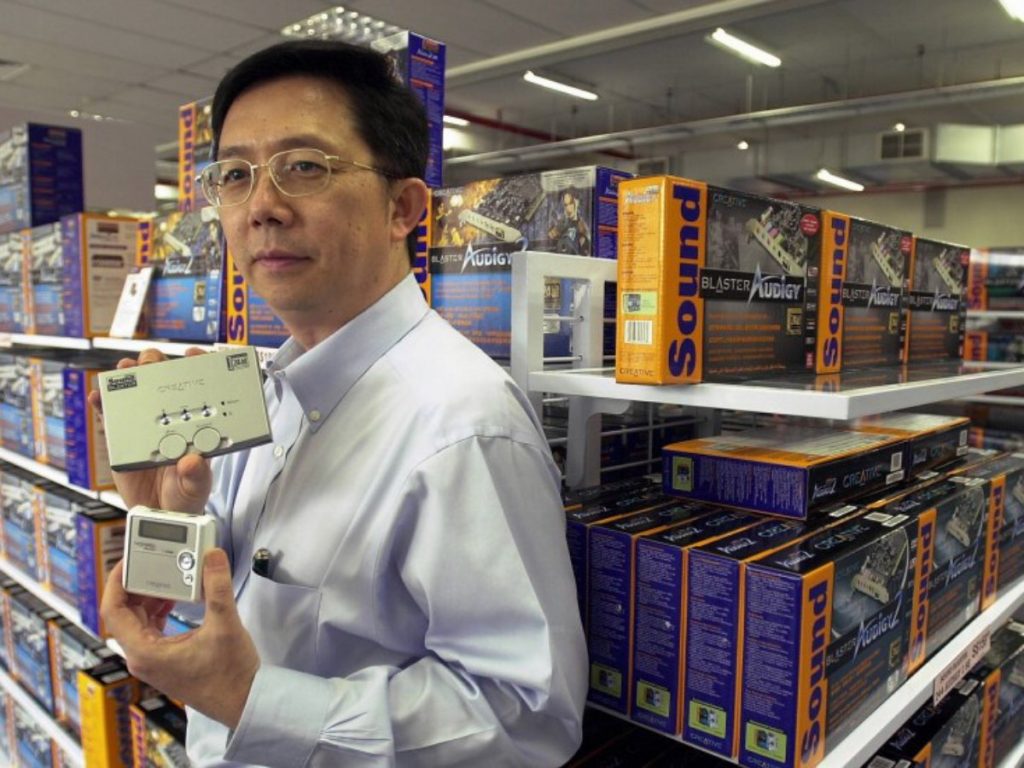 Going NUTS
Applicable to everything from bureaucracy to students' lack of imaginativeness, the term NUTS soon entered the local lexicon. It was used in 2003, for instance, by Members of Parliament to describe hurdles in creating a pro-entrepreneurship environment in Singapore.
More than two decades since he first coined NUTS, Sim's sentiments are just as valid today. It points to our ceaseless obsession with toeing the line, and our 'just follow law' mentality.
Understandably, the need for everyone to conform to rules and norms was crucial for the early days of nation-building without a natural hinterland. But instituting laws to protect the general public rather than restrict them got to the point of being hackneyed.
Though Sim believed in the principles of common goals, objectives, and basic integrity, he knew that Singaporeans would benefit from looking at the big picture instead. Look where he got, then.
And if I have to be honest, as a product of the Singaporean education system, NUTS is embedded in my grey matter. Deviating from any established SOP is enough to make me feel like I'm breaking out in hives. I can't even cross an empty road without the green man.
The mentality to stay safe is understandable. Raw commentaries on race issues which happen to use the word 'fuck' are deemed offensive; OnlyFans creators who attract too much attention end up in jail. We cling to a 60-year-old housing system even with complaints of affordability and availability abound.
To be fair, things are changing of late. But just as it was in 1999, Sim's adage strikes a familiar chord today as we head into a turbulent year.
"We are moving faster and faster into many uncharted territories, where there are no rules. We do not want to be paralysed by waiting for the rule to be formulated before moving—it will be too late."
It never was too late for Sim. If anything, he ran red lights and ignored all the No U-turn signs. He charted his own path off-road.
---
If you want to share your story with us or have feedback on our work, email us at community@ricemedia.co. If you haven't already, follow RICE on Instagram, TikTok, Facebook, and Telegram.