It's finally time to retire the #TharmanforPM hashtag. Veteran politician Tharman Shanmugaratnam has eyes on a different (but still significant) national role: The presidency.
The 66-year-old announced today that he would be resigning from all his political positions and the People's Action Party (PAP) to run in the next presidential election, due to be held before mid-September.
"I believe that I can now best serve Singapore not in politics, but in a different role that has to be above politics," says Tharman.
The presidential bid was endorsed by Prime Minister Lee Hsien Loong, who said he was confident Tharman would carry out his duties scrupulously should he be elected.
Tharman clearly enjoys the people's support. In an informal poll conducted by RICE, 63 percent of 508 respondents were all for him as president.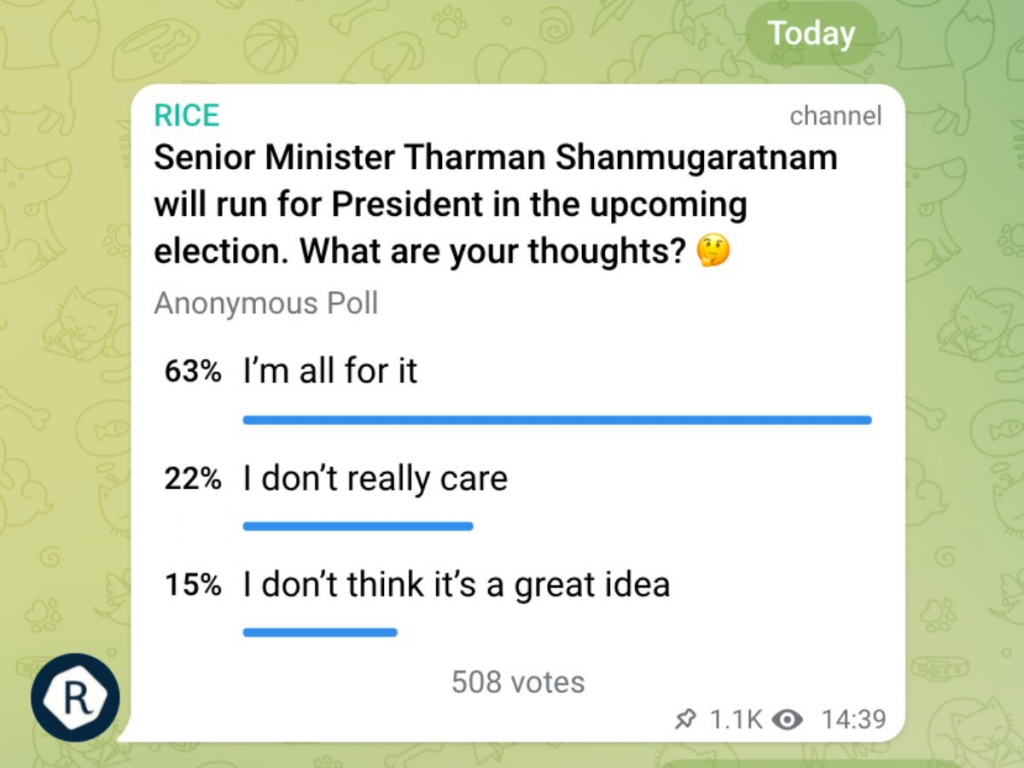 However, his decision to stand in the presidential election effectively shushes all the supporters clamouring for him to be the next PM. (Not to mention that the man has said he doesn't want the PM seat).
#TharmanforPM
The ruling party has asserted that Singapore isn't ready for a non-Chinese PM. PM Lee said in a 2017 BBC interview that ethnic considerations still matter to voters, while DPM Heng Swee Keat echoed this sentiment in 2019.
Yes, contentious assertions. But it seems Singaporeans really want Tharman to be PM.
In a 2016 Blackbox survey commissioned by Yahoo, 55 percent of 897 respondents named Tharman their first choice to be prime minister. The next nearest contender was Senior Minister Teo Chee Hean, with 17 percent of the vote.
Diehard Tharman fans also took to social media to campaign on his behalf, starting the #TharmanforPM hashtag.
Despite a good chunk of the population backing him, Tharman told the media in 2016 that he was not interested in the job. He explained: "I'm good at policymaking, I'm good at advising my younger colleagues, and at supporting the PM—not at being the PM. That's not me."
That, however, did not stop the public from continuing to float his name up as PM Lee's successor.
Why Is Tharman So Popular?
With Tharman's popularity, it's not a stretch to say that the presidential election will probably be a shoo-in. It's hard to imagine the election swinging any other way.
Just look at his consistently strong election showings. In the 2020 general election, Tharman, the anchor minister for Jurong GRC, led his team to a resounding victory with 75 percent of the vote. And in 2015, Jurong GRC emerged as PAP's best-performing ward with 79.3 percent of the vote.
Even opposition parties can't stop themselves from singing him praises. In the midst of the 2015 general election—typically a time where political opponents trade barbs—SDP's Dr Paul Tambyah called him "the most brilliant of our current ministers".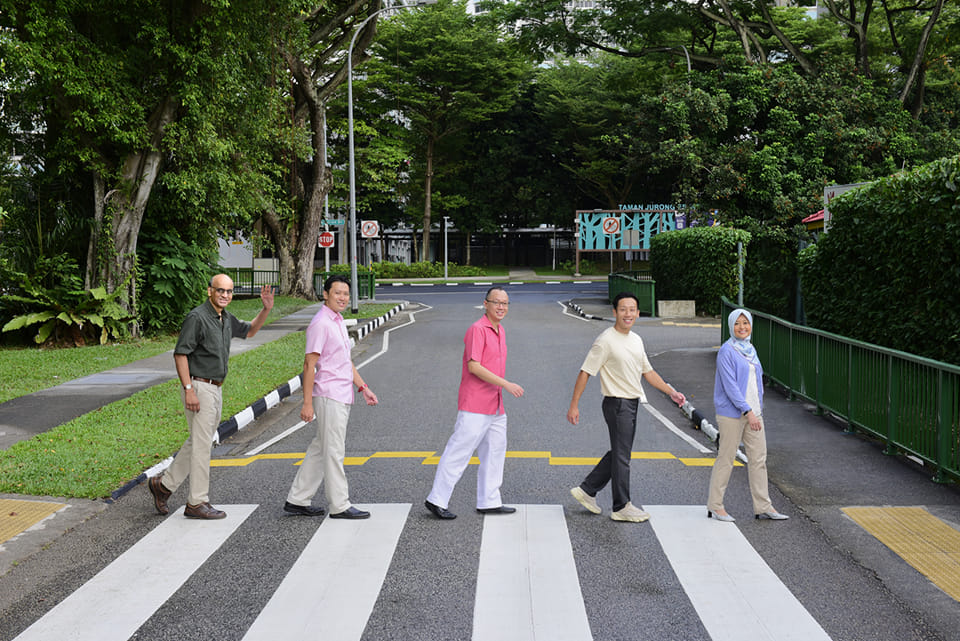 It's not every day that you have someone enjoying mainstream popularity and respect across the political spectrum.
Maybe it's his down-to-earth demeanour and relatability. After all, he's openly admitted to being "completely disinterested" in studies as a youth.
"I had done economics in A levels and although I did double mathematics, I decided I wasn't going to go into engineering. But I never had a job in mind, no ambition in terms of career," he told Tabla! in 2016. Honestly, same.
Or perhaps it's his smarts. Despite his sense of ennui when it came to academics, he still did remarkably well, making it to the London School of Economics where he studied economics, as well as Cambridge University and Harvard University for his post-graduate studies.
Beyond his illustrious alma maters, he often receives praise for his insightful and articulate speeches.
It probably also helps that he has a stacked resume. Since entering politics in 2001, Minister Tharman took on high-profile roles like fish to water. Senior Minister, Coordinating Minister for Social Policies, Chairman of the Monetary Authority of Singapore, Deputy Prime Minister, Minister for Education, Minister for Finance, and Coordinating Minister for Economic and Social Policies—they all make for quite a LinkedIn profile.
He's also on various international councils and panels, such as the United Nations advisory board on effective multilateralism and the Global Commission on the Economics of Water. On top of chairing the board of the Group of Thirty, an international body of financiers and academics.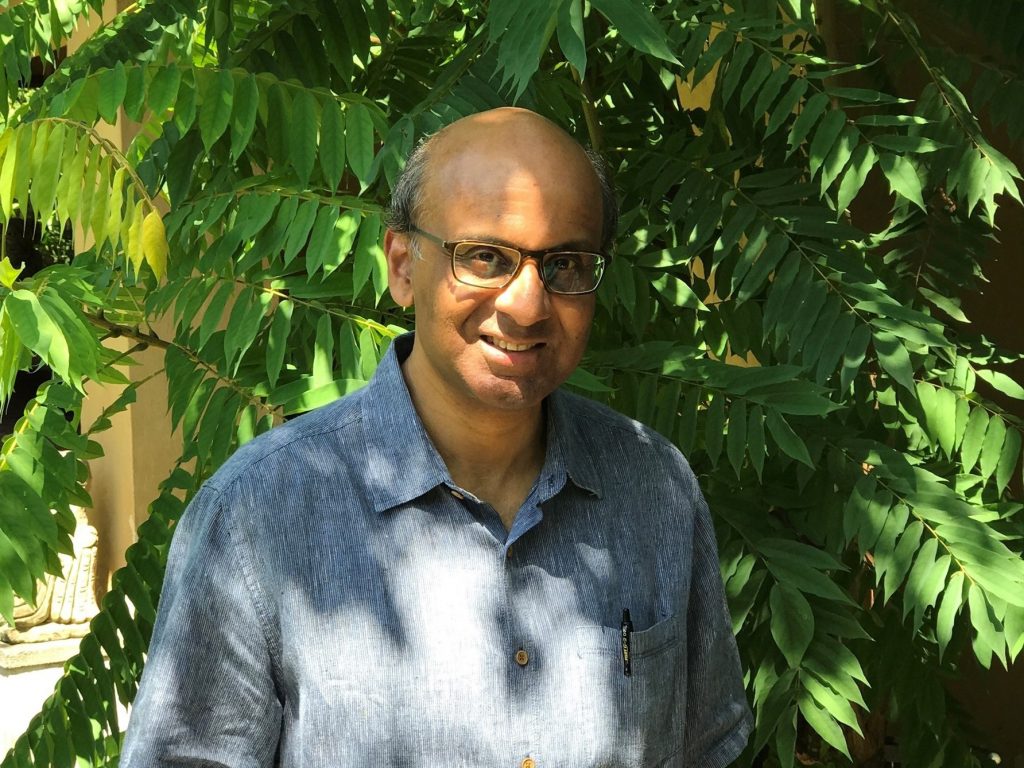 Political scientist Walid Jumblatt told the South China Morning Post: "When it comes to bringing out the big guns, there is no bigger gun than Tharman."
But the PAP's support for Tharman as president could be an indication that they are "anxious" and are hoping for a resounding victory that will set the tone for the next general election, he said.
Whatever your thoughts are on the man, Tharman's likely our next president—regardless if it goes to the polls or it's a walkover. And it certainly won't be as contentious as our last presidential outing.
What Will a Tharman Presidency Look Like?
Look, we'll probably have Tharman as our president by the end of the year. Given that the president plays a diplomatic role, Tharman's more than qualified. His economics background also puts him in a good position to make decisions on the use of the country's reserves.
As someone "opinionated in his views", Tharman would likely serve as a check and balance for the government, Dr Woo Jun Jie, a senior research fellow at Singapore's Institute of Policy Studies told SCMP.
Even with Tharman's resignation from the PAP, we doubt the veteran politician will clash with his former party. He'll have the power to veto certain bills, but his relationship with his soon-to-be former colleagues goes deep. He's not going to shake things up, that's for sure.
Sure, Tharman might have made a bigger impact as Singapore's first PM of a minority race, but now we'll never know. We'll just have to settle for Tharman Shanmugaratnam, Head of State.
---
If you haven't already, follow RICE on Instagram, TikTok, Facebook, and Telegram. If you have a lead for a story, feedback on our work, or just want to say hi, you can also email the writer at kim@ricemedia.co or at community@ricemedia.co.