Anybody who has been on LinkedIn knows the type. They can be found in your inboxes "hoping for a meaningful conversation", regularly announcing their completed online courses, liking, reacting to, reposting and commenting under articles or inspirational personal stories.
This is a LinkedIn Person. A LinkedIn Person has their life together. They are productive and ambitious, enthusiastic and extroverted.
Well, online, at least.
As a university student, I am all too familiar with the platform. Still, I'm not convinced. Despite the encouragement from many peers to be more active on the employment-based social platform.
My reticence stems from the pressure to keep up appearances. On a site designed to be an online resume, people are bound to only present their best selves. Plus, there's just something about the glossy and polished image people have on LinkedIn that makes it seem extra superficial. Fake. Made up. Inauthentic.
There, thought leaders dramatise motivational stories drawn from their day-to-day lives that have enlightened their professional growth in some way.
Some of the worst find themselves featured on the Twitter account TheStateofLinkedIn, where LinkedIn stories are exposed for "lies and brown-nosing".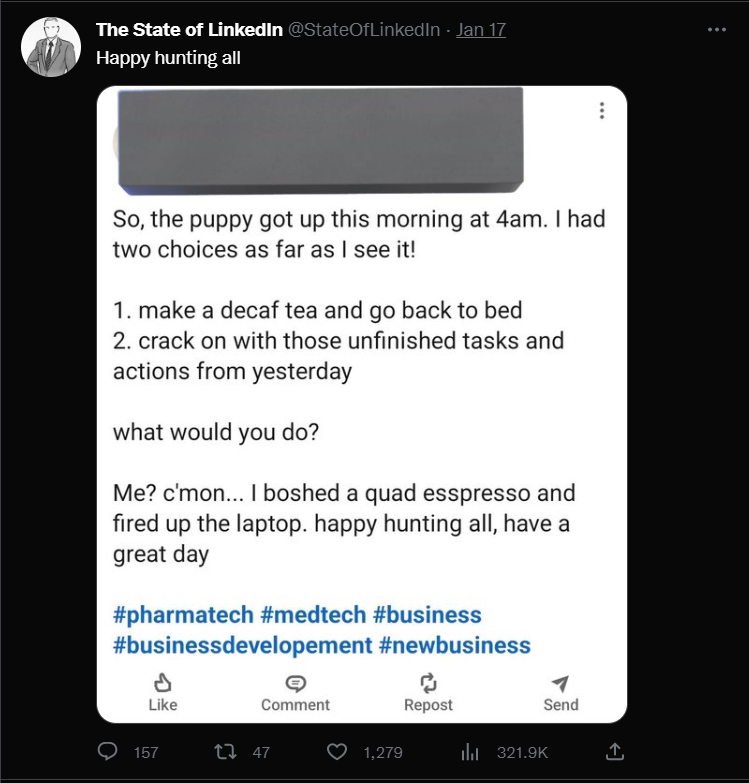 It also paints a picture that work should always be at the front of our minds—that work is life. It's unrealistic; it's damaging.
The advice to do better, read more, wake up earlier, be more productive and live a healthier life, while useful to some extent, sets a certain standard that's impossible to achieve. I mean, I can't even reach the recommended daily hydration levels.
In no small way, LinkedIn parallels the way we use Instagram. Like how we curate important moments and snapshots of our lives on Instagram, we curate updates on our LinkedIn profiles with good news, like promotions and job posts.
Even posts by those affected by mass layoffs are laced with a tinge of positivity and accompanying takeaways about resilience, tenacity, and empathy. You can't help but get the feeling that it's all rather manufactured. I don't know just how to immerse myself in this world.
The Irreplaceable Job-seeking Tool
But with recent economic uncertainty and untidiness, LinkedIn appears to be a necessity in gaining a competitive advantage in job-hunting today.
Since it functions as an online resume, maintaining your LinkedIn page is key to curating your personal brand. The two have virtually become synonymous.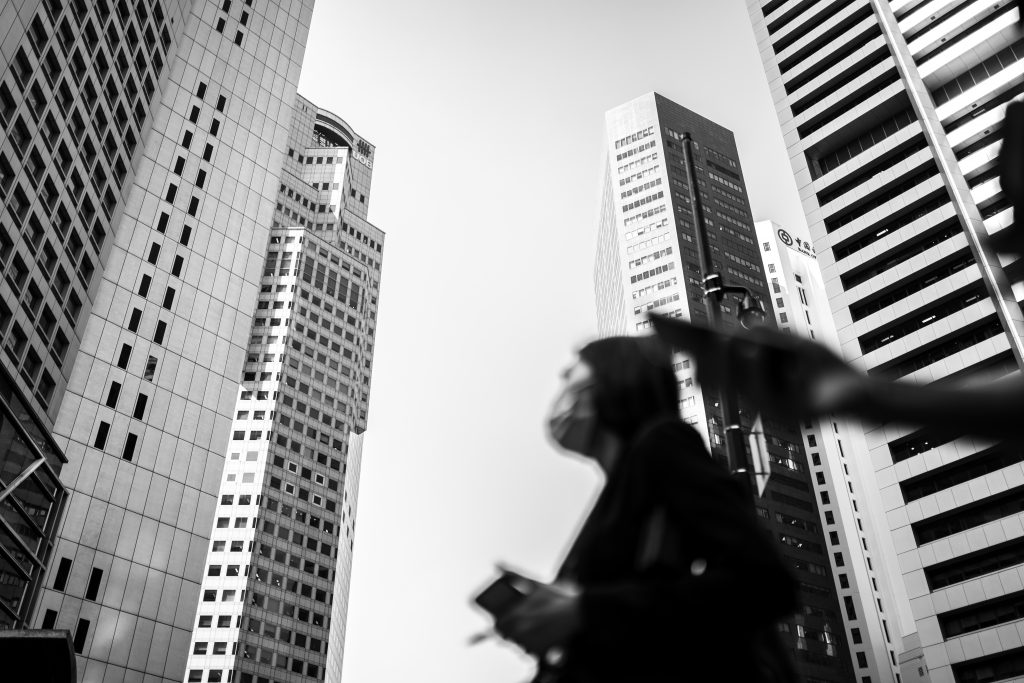 "I know it sounds like a lot of fluff, but [your personal brand] is really about what people think about you before they see you," says 29-year-old Syukri, a consummate star of Singapore's LinkedIn connected universe.
Yes, there's such a thing—Syukri belongs to the exclusive club of LinkedIn Top Voices for Company Culture for 2022.
The coveted list of Top Voices is LinkedIn's very own influencers who can show us a thing or two about building their personal brand.
"You don't even have to create a portfolio. Just use LinkedIn. Connect with people, share content and all that. You are already naturally starting to build your personal brand."
In a competitive job market, a personal brand helps you stand out from the crowd, highlighting your unique selling points and making you feel more affable to employers.
"Many employers receive a large volume of CVs and may instinctively check LinkedIn because it gives more warmth than a cold CV," Thet, 33, the Chief Digital Officer of Hire Digital tells me.
He should know—his recruitment company helps professional freelancers match with companies and organisations.
Beyond Picture-Perfect
The Internet has since caught on as it is wont to do with zeitgeist-defining movements. Online LinkedIn masterclasses and countless career advice websites frame LinkedIn presence as a must-have in every job seeker's toolbox.
There's been a perceptible trend shift that even I can't ignore. Recent times—especially since the pandemic—have seen LinkedIn go beyond its original purpose as a professional platform for job-related content. As many observe, it has begun to overlap with the way Facebook and Instagram are being used.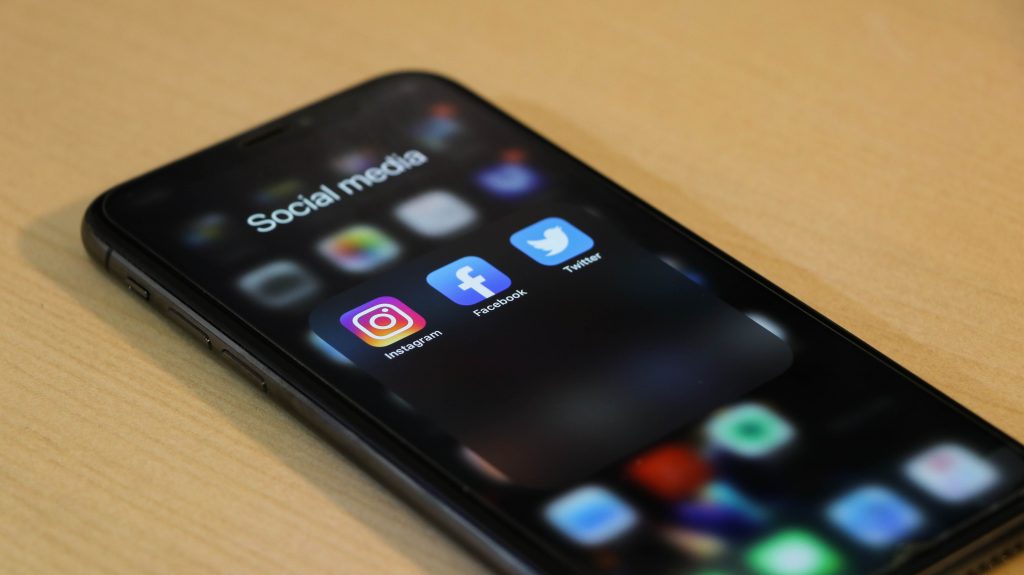 People are now starting to share about personal struggles, mental health issues and advocating for social justice in higher volumes than they did before. It isn't all sunshine and rainbows anymore. #keepingitreal has now caught up to LinkedIn.
"I can be certain it is much less superficial now," observes Syukri, having been on the platform for almost a decade.
"When I first got on LinkedIn, even at that point in time, the content was very superficial—people were only sharing the good stuff. As much as it's supposed to motivate people and encourage people, we shouldn't paint everything to be beautiful and nice."
Syukri is optimistic about the changes, but I feel that the way LinkedIn was before and what it is now are but two sides of the same coin.
Both signal the dreadful gradual merging of our work and personal lives. LinkedIn is a platform where I am simultaneously connected with both friends and work acquaintances. The effects of context collapse are evident.
This refers to a phenomenon unique to the Internet, which involves the converging of different contexts and social circles onto a single platform. This means that information I would only share with one audience is also available to all my other social circles.
In simple terms, it's what happens if a close friend of mine, who hears all of my complaints about my school project group mates, comes across a LinkedIn post where I thank them for a great semester.
You can imagine how this can be off-putting.
The risk of embarrassment, if any discrepancy were to be found between the two egos, looms large. To avoid any sort of judgment, my LinkedIn activity page remains stubbornly desolate.
Building a LinkedIn Community
Unlike me, Ling Ling, a Year 3 business student at the National University of Singapore, is significantly more active on LinkedIn.
She enjoys the socializing aspect of LinkedIn, as evidenced by the number of liked posts and comments in her LinkedIn activity. She went so far as to write her own articles—most of them penned during her time at the Partnerships department in the NUS Entrepreneurship Society, featuring the start-ups she had visited.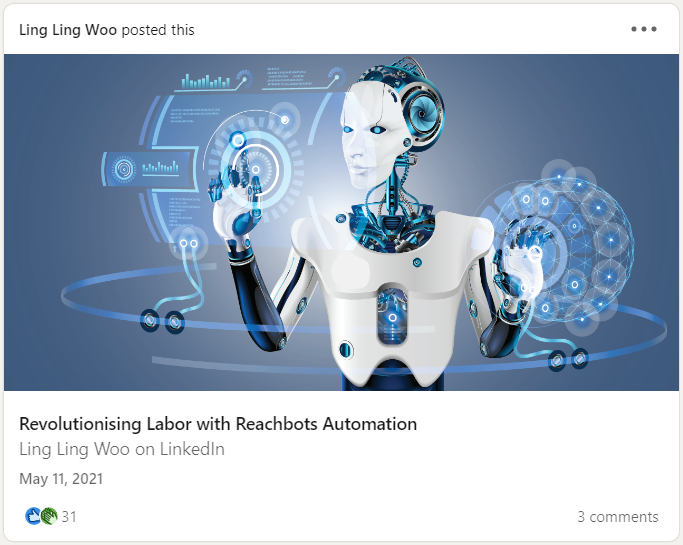 In short, it's impressive. And I can't help but feel slightly envious that Ling Ling has her life all sorted out—according to her LinkedIn profile, at least.
So imagine my surprise to learn that she has neither obtained internships nor job opportunities directly from LinkedIn. But she shared about how being a LinkedIn Person facilitates her internship search, perhaps even increasing her chances in applications.
"When I look for an internship, I use LinkedIn to find previous interns, reach out to them and ask about what the internship is like, and how the experience was."
"That helped me in the internship application process because then I know what the process is about and what they're looking for, which I think is very useful."
The way Ling Ling uses LinkedIn harkens back to its original use—the management of professional relationships with people. Specifically, relationships that might be too formal for personal social media platforms like Instagram, but essential to keep all the same.
Going Back to Its Roots
"I also follow a lot of people who are senior in the industry to gain fresh perspectives," Ling Ling tells me.
One example she named was Eric Sim, currently a career coach and speaker, and one of LinkedIn Singapore's 2020 Top Voices.
Because he is a thought leader in the industry she is interested in, she finds value in the advice he gives in his posts. The merit of LinkedIn is found in the community you make.
With the many voices trying to be heard and how crowded the newsfeed has become, it's easy to forget that LinkedIn is not about content but about people.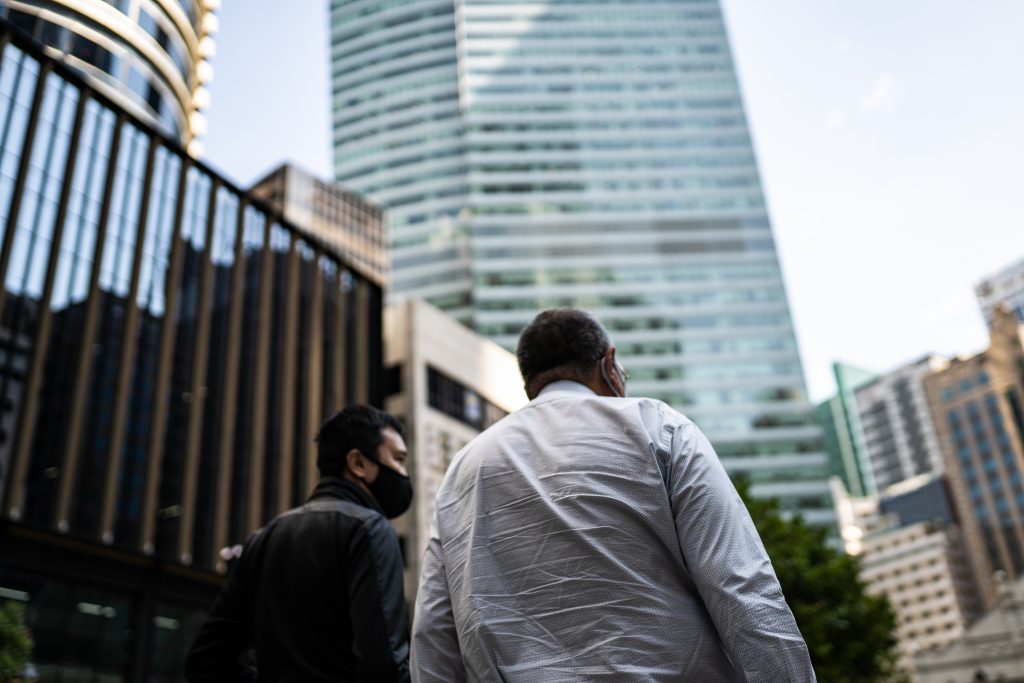 It's a small matter of framing, but using LinkedIn to maintain professional relationships sounds much more palatable than using it as an online resume.
As an introvert, that is definitely easier to get behind.
"You should be continuously building relationships with your professional community," Thet says.
"In the same way that you would continuously build your career by networking, being great at your job or having strong relationships with your colleagues, LinkedIn is another avenue to dedicate time and effort towards where there might not be any immediate rewards."
He explains how consistently engaging with LinkedIn content—whether it be posting thoughtful ideas, commenting or sharing links—can contribute to career development and open doors, even if you are not looking for jobs. It's all about long-term investment.
I Am Not My LinkedIn Profile
While acknowledging that LinkedIn is a powerful tool for managing corporate relationships, Thet explains that it's not so pertinent in job searching that it becomes mandatory.
His observation catches me by surprise. Surely if a recruitment expert says it is so, then it must be true, I thought as I closed the 'Post' window on my LinkedIn account. I live another day without having to post on LinkedIn.
"Generally, it is beneficial but not critical to have a large amount of LinkedIn activity to be competitive in your job search."
He also warns that LinkedIn activity can be a double-edged sword. For inexperienced recruiters, using LinkedIn as an isolated criterion might lead to a false positive or false negative in how they choose which candidates to proceed with.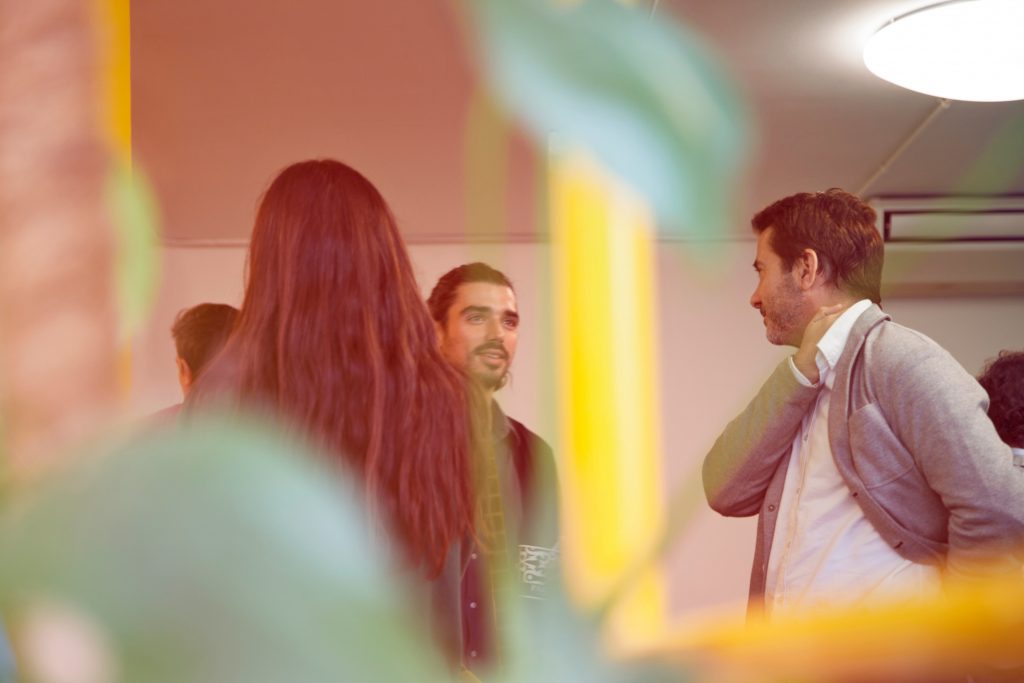 "Similar to real life, if you are loud on LinkedIn, you might have higher visibility to recruiters. As a recruiter, we eliminate this bias by focusing on technical assessments."
"Assessments are a direct reflection of what the candidate claims they can do. Chefs are not hired based on a CV, they have to cook live in front of an interviewer. Hire Digital invests in expert panels and technical tests to make sure we are able to assess candidates fairly and accurately."
What It Means To Be a LinkedIn Person
My LinkedIn profile isn't painted to be beautiful and nice. In fact, it's a blank canvas. I couldn't even bring myself to fill in the 'About' section. It's safe to say, I have no personal brand. Syukri, I'm certain, would disapprove.
Maybe it speaks to my diffidence that I cannot bring myself to announce every new job opportunity, or share any ground-breaking career insights and epiphanies. Or maybe it's because of my introversion? I'm not sure.
That's not to say that I have absolutely no online presence on LinkedIn; my profile still holds an updated list of my past experiences, education and skills.
But when it comes to the socialising part of using LinkedIn, like connecting, commenting, and content-ing—Syukri's 3 Cs of personal branding—I lack significantly.
In my aversion towards LinkedIn, I am definitely not a LinkedIn Person. Or at least not in the conventional sense.
But I do see how LinkedIn can be helpful in one's career pursuits. Going back to the basics of networking, it's really about keeping in touch with valuable connections beyond your personal contacts.
This can take the form of writing feature articles to build relationships with clients. Or thank-you posts to foster relationships with colleagues, both current and potential. But it doesn't always have to be loud.
It can also come in the form of a short, genuine note of congratulations under a friend's update, or checking in via DMs with a long-time acquaintance.
And maybe that's what it means to be a LinkedIn Person in 2023. If that's the case, then perhaps I'll start by posting this piece on my profile right now.
---
If you haven't already, follow RICE on Instagram, TikTok, Facebook, and Telegram. If you have a lead for a story, feedback on our work, or just want to say hi, you can also email the writer at joy@ricemedia.co or at community@ricemedia.co.