Top image: Ethan P / Unsplash
Making space for the future in Singapore is achieved by incessant demolition. How else can it be done on a 728.6 km² island smaller than New York?
There isn't much room for sentimentality. Old buildings like Pearl Bank Apartment (1976-2018, RIP) often sit on valuable land in prime locations.
Sentimentality and pragmatism are often painted as two opposite poles in public discourse about conservation. However, it's fun to imagine. Can urban planners in Singapore be both sentimental and pragmatic?  
It appears there may be a compromise. It's called adaptive reuse. The defining characteristics of a structure are preserved by maintaining key structural elements of notable buildings while making complimentary tweaks for new commercial endeavours and/or public amenities. Just look at the former Bukit Timah Fire Station, set to be "transformed into a community node for nature, heritage and adventure lovers".
Which raises an important question: Which buildings make the cut for adaptive reuse instead of demolition? We haven't quite come to a conclusion beyond the preservation of colonial heritage buildings—and more recently, Golden Mile Complex.
RICE has explored this before in an interview with Docomomo, a brutalist preservation group. The advocacy argues for adaptive reuse instead of the teardown-and-start-over model. Adaptive reuse, however, is not hugely popular with developers here due to its high cost and tricky planning.
The role of developers in popularising this mindset shift cannot be understated, nor can it be said that adaptive reuse has no precedent in Singapore beyond what might happen to Golden Mile. Boat Quay, for example, has revitalised the Singapore River while preserving its original vitality of a bustling port.
With that in mind, here are three buildings that are either in en bloc conversations or deserve consideration for adaptive reuse. With some unqualified—but heartily enthusiastic— recommendations on how that might look.
Pandan Valley
The argument for preserving the Pandan Valley freehold condo development dovetails with arguments made to save Pearl Bank Apartments.
Built in 1979 and designed by Archynamics Architects founder Tan Cheng Siong, Pandan Valley is a feat from Singapore's early independence. It marked a shift from low-density housing estates toward high-density urban life.
The challenge here was to maximize the land usage while creating a comfortable place to live––the result is a peculiar, lurching structure that circles the natural valley at the centre. Its open spaces and teetering slopes foster a unique harmony between humanity and nature.
What can be done here? Perhaps some development of a couple of floors (if this is structurally possible) into an office, studio, or commercial space––the introduction of a kopitiam, convenience or hardware store, and a beautician could further foster interconnectedness between the residents and their landscape.
There have been several en bloc attempts for Pandan Valley. The most recent collective sale asking price was $2.6 billion.
People's Park Complex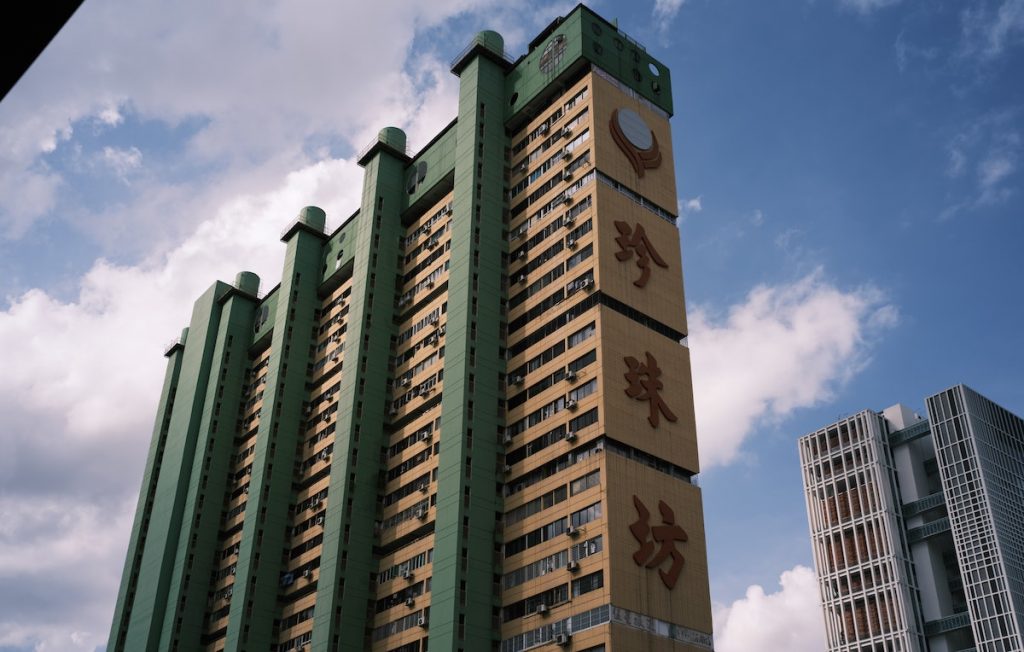 Finished in 1973, People's Park Complex needs no introduction. Its opening was a watershed moment in Singapore's contemporary architectural history and is widely regarded as an "emblem of Asian Modernism." It introduced the concept of a mixed-use building; where commercial and residential tenants co-exist in owned units.
Like many modernist buildings, its beauty is in the eye of the beholder. Undoubtedly, though, it is a track-stopping feature of Chinatown. The atrium in the shopping centre was a novel feature in Singapore, pioneered by Japanese architects in the 1960s. The openness of the atrium and the 'city room' built around it preserves the lively and industrious spirit on the streets of Chinatown.
So, what can be done here? This is a tricky one. As with Golden Mile, the building has fallen into disrepair over the years. In recent years, plumbing issues have plagued the residents.
Perhaps what People's Park Complex needs is a facelift—and a serious debate as to whether, in a preserved state, the building can still accommodate residents and commercial tenants. The iconic facade of the building argues for its own rescue, but the inside (where the real pioneering took place) needs a closer look.
Neither People's Park Centre nor the Complex has been scheduled for preservation. As of late, most residents are agreeable to the prospect of a collective sale.
Beauty World Centre
This is an interesting entrant in conservation discourse, mostly because there's little attention paid to Beauty World Centre.
In fact, an en bloc sale of Beauty World Food Centre almost went through in 2018. It was blocked by the courts as the trustees did not secure the "best deal" for the individual stall owners in the food court on the fourth floor.
Perhaps, the site is somewhat cursed. Beauty World Market, the lush cluster of makeshift stalls that resided on the grounds, was plagued by fires in the '70s and '80s.
As it stands now, Beauty World Centre is the consolation site for stall owners who were displaced by the fires after its completion in 1983. Like many of our older buildings, it's a squat and geometric beast—reminiscent of Joo Chiat Complex—that follows the mixed-use strata mall format with an open-air design and atrium.
It's been fairly quiet on the sales front since the rejection. For an adaptive reuse project, it would be fascinating to see how the spirit of a mixed-use open-air strata mall can adapt to the tastes and preferences of younger Singaporeans. Perhaps with some co-working spaces, fitness studios, and boutiques.
Hypothetically, what if they were all small, local businesses? This mixed-use model has not been modernised in a highly localized space, much less in an older, iconic building.
---
Ultimately, this is conjecture. I know very little about the ins and outs of conservation and redevelopment. But I think most Singaporeans would agree that where possible, we should go the extra mile to preserve the unique, quirky, and resilient components of our world-renowned topography.
---
If you haven't already, follow RICE on Instagram, TikTok, Facebook, and Telegram. If you have a lead for a story, feedback on our work, or just want to say hi, you can also email us at community@ricemedia.co