Ten years ago, if a kid said that he or she wanted to play video games for a living, chances are the cane would be drawn, and the computer stowed away for good measure.
I speak from personal experience. I've even had a video game CD broken into half by my dad because I chose to play a game before doing my homework.
Today, parenting styles may be way less strict, but the general prejudice against gamers hasn't softened.
While gaming has become much more mainstream and accessible now, it still can't shake off its image as a harmful distraction from a child's studies. In fact, it is even easier for a kid to have his eyes glued to a game on a 5-inch screen in his hand, than him wandering off to a LAN shop.
And eSports, which sees huge turnouts of teenagers and young adults aged between 16 and 25, is sometimes viewed as an ah beng activity. It is this unfortunate moniker that continues to hinder the development of a vibrant gaming scene in Singapore, as people are still wary about the negativity of being associated with the gaming community.
So it's great that recent discussion surrounding the gaming culture in the country has been positive. After all, our young population coupled with a high internet penetration make for the perfect recipe to groom a generation of competitive gamers.
Yet the conversation somehow misses the point of why the country hasn't been receptive towards the idea.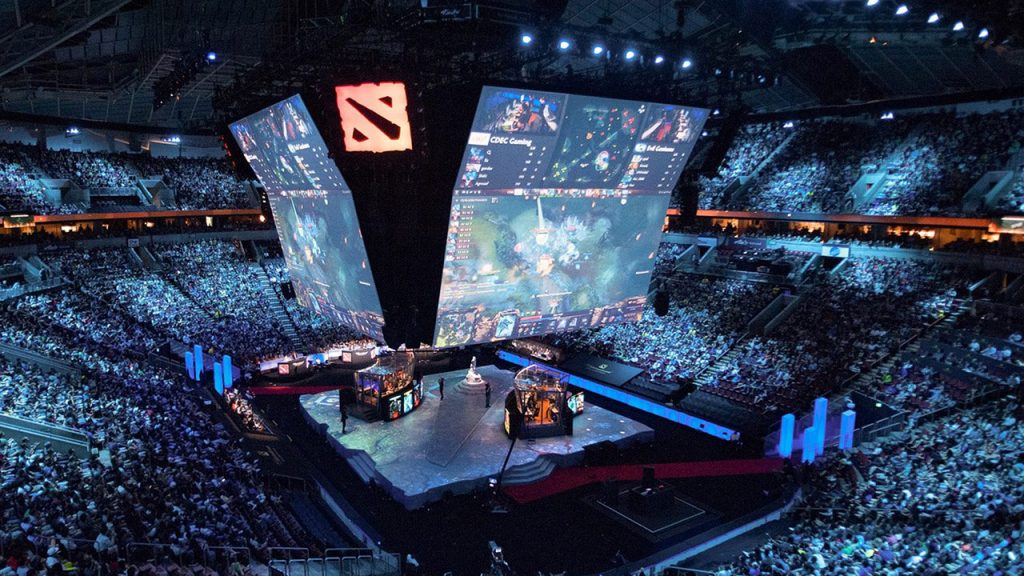 In his commentary in The Straits Times last week
, Lester Hio wrote that gamers "owe it to themselves to change public perception and display exemplary behaviour".
But the same "ugly" behaviour which he describes can also be said of sporting athletes at the international level. Emotions most certainly will run wild when you are on the losing team and the clock is ticking. You could lip-read a certain four-letter word when a football player misplaces a kick, for instance.
In reality, Singaporeans aren't too bothered by the "toxicity" of vulgar and unsportsmanlike behaviour displayed by gamers.
Our lukewarm reception towards the prospect of building an eSports culture instead stems from the uncertainty over what a career in gaming actually entails.
Unlike game development, which branches into different creative and technical aspects and has a much longer longevity, eSports is one-dimensional. It develops faster hand-eye coordination and, to some extent, strategic team work. But other than that, there seems to be no tangible benefits to an eSports career.
The monetary reward is no doubt huge, and is the biggest draw for young gamers wanting to turn their pastime into a profession. Last year's eSports final for League of Legends, a team-based role-playing game, drew in prize pools exceeding US$93 million.
But just like athletic sports, not all with an interest or passion can actually make it to the top. And the future of aspiring gamers hangs in the balance if their venture into eSports fails. Do they have viable career alternatives? Or will they be forced to take on menial jobs, since they do not have any other recognisable or valued skills?
However, unlike athletic sports, the barriers to entry for video games seem a lot lower. It is easier to simply neglect the books and turn on the computer than heading out to the field or swimming pool. This leads to the misconception that you do not need as much effort to train one's gaming skills, and thus eSports does not get its due respect.
Many gamers may also be disillusioned by the prospect of raking in the dough just by spending hours playing their favourite video games, without actually considering the huge sacrifice they have to make.
That is why Channel NewsAsia's recent video of Ho Kun Xian, Singapore's first world champion in competitive gaming, is just as discouraging as it is inspiring.
On one hand, it proves that Singapore definitely has the means to produce world-class eSports athletes. On the other, it also seems to propagate the notion that video gaming is a fallback option for those who may not have the academic smarts or discipline.
Considering the mass appeal of video games regardless of a gamer's education background or profession, that view is most certainly untrue. But society's perception of gaming does not reflect this reality.
So in order to properly build an eSports culture in Singapore, we first need to establish the right infrastructure. And that does not simply mean offering formal employment contractual benefits and CPF for eSports athletes.
We need to set up an environment that actually fosters and nurtures talent, perhaps even helping gamers bridge their academic and gaming pursuits so that they are better prepared for a post-gaming career.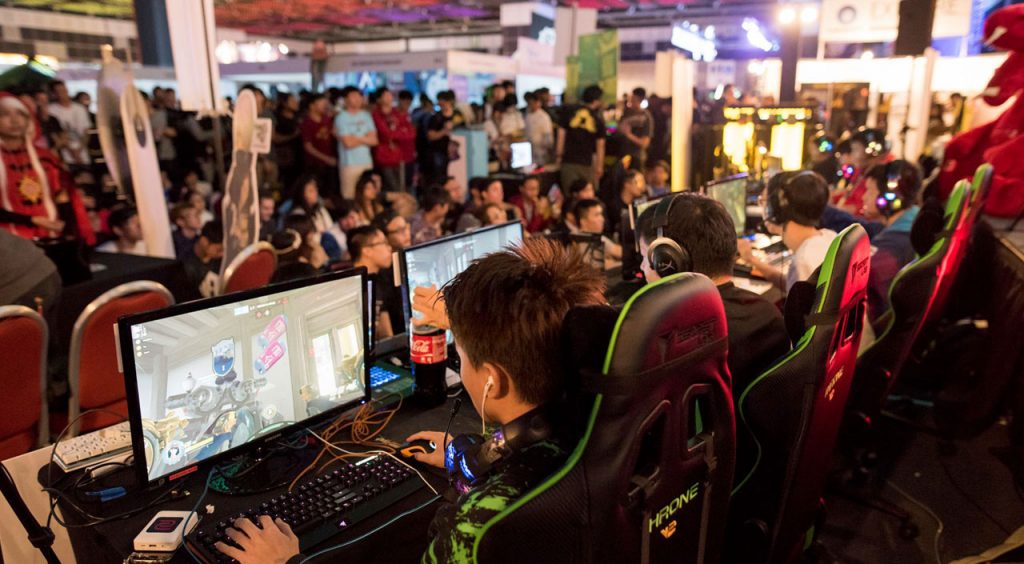 Currently, most local eSports teams and events are managed privately by companies, brands and investors. Xian himself also travels to overseas competitions with the support of a backer.
With the exception of the Singapore Cybersports and Online Gaming Association (Scoga), a non-profit organisation supported by the National Youth Council, the government is conspicuously absent from the eSports scene. Instead, most of its attention and resources have been directed towards game development, which it sees as part of its stable of creative industries.
Conversely, South Korea has been the mecca of the eSports scene in Asia thanks to some quick thinking by its government in the late '90s in response to the Asian Financial Crisis. It opened PC bangs (LAN gaming shops) all over the country to promote the internet and gaming, and also created the Korean eSports Association (KeSPA) to manage eSports. The body is a member of the Korean Olympic Committee and the International eSports Federation.
In an interview with The New York Times, eSports commentator Jonathan Beales said, "[17] years ago, you had a government that gave a thumbs-up to eSports – it was professionally organised, and it was on television, so it became a mainstream thing. The way soccer is around the world."
Singapore, which shares many similarities with South Korea (highly educated society, overemphasis on academic excellence, and widespread use of technology), should therefore take a leaf out of its Asian neighbour's playbook.
Just like how South Korea embraced eSports and developed the culture into one of its national sports after taekwando and fencing, there is no reason why we cannot do the same. The 2022 Asian Games will include eSports as part of its official programme, and we should not be giving up on the opportunity to add another medal to our tally.
We shouldn't be relegating LAN shops to old shopping malls
What is holding us back is the idea that video games are detrimental to our children's studies, and it should remain as a pastime in moderation.
We shouldn't be relegating LAN shops to old shopping malls that are also home to shady businesses like massage parlours and KTV lounges – that only reinforces the stereotype that cybergaming is just another vice. Granted, the rent at these places is affordable, but rent shouldn't be a factor in hindering access to the culture of eSports either.
Ultimately the government needs to play a stronger role in guiding the local eSports culture in the right direction, and not just leave it up to the gamers and private entities to sort out their logistics and funding.
There is no doubt that building the eSports culture also runs the risk of worsening the video game addiction problem, which has also stricken South Korea. But proper education and regulation could help mitigate this.
I remember back in junior college, my school shuttered its cybergaming and design club because students were only engrossed in playing Dota and Counter-Strike in the computer lab while completely neglecting the "design" aspect of the club's mission.
Clearly, my school did not want video games to be "corrupting" their students. On hindsight I cannot help but feel that it was a missed opportunity to build an eSports culture in schools from the ground up.
Despite my school's best efforts, one of the club's former members now works for Sea, owner of the billion-dollar gaming platform Garena and also the most valuable start-up in Southeast Asia.