Top image: Tey Liang Jin/RICE File Photo
Trigger warning: Mentions of suicide and self-harm
As a journalist at RICE, writing articles on mental health has been the most rewarding part of this job.
Why wouldn't it? Whenever my colleagues and I do such stories, we get more readers and clicks on the website than usual. Our pieces on burnout, for example, have received overwhelmingly positive feedback.
But I wouldn't be quick to cheer because, putting readership aside, this also foreshadows a worrying trend. As I was chatting with a colleague the other day, she suggested that Singaporeans are under a lot of strain and thus, our stories, especially those on burnout and work culture, resonated with them.
If it's not already evident, this nation is undergoing a mental health crisis, worsened by the pandemic, and people are reading our thought pieces to validate their sufferings. The wide reach of our content is reflective of what's happening on the ground and the extent of its severity.
If a recent Institute of Mental Health study is anything to go by, the number of mental health cases here has, in fact, increased.
The Interagency Taskforce on Mental Health and Well-being
Still, it's not as if the government has stayed dormant regarding this issue. To their credit, they know that the mental wellbeing of Singaporeans has taken a hit due to restrictions from the pandemic—a fact that Health Minister Ong Ye Kung readily and recently acknowledged.
They have tried to look into the problem by forming a Covid-19 Mental Wellness Taskforce in October 2020 and further expanding it to an Interagency Taskforce on Mental Health and Well-being about a year later.
When I asked Anthea Ong about the formation of the task force, she told me that she was initially encouraged by the news, unsurprising coming from a former Nominated MP known to be outspoken on mental health issues. Also, when she was still an MP, at previous Budgets, Ms Ong had urged mental health to be taken as a whole-of-government priority.
The announcement of the task force's formation by a political leader—Prime Minister Lee Hsien Loong—shows that the government is looking into mental health seriously. That gave hope to many activists who feel that this issue is finally finding footing in the nation's highest governing body.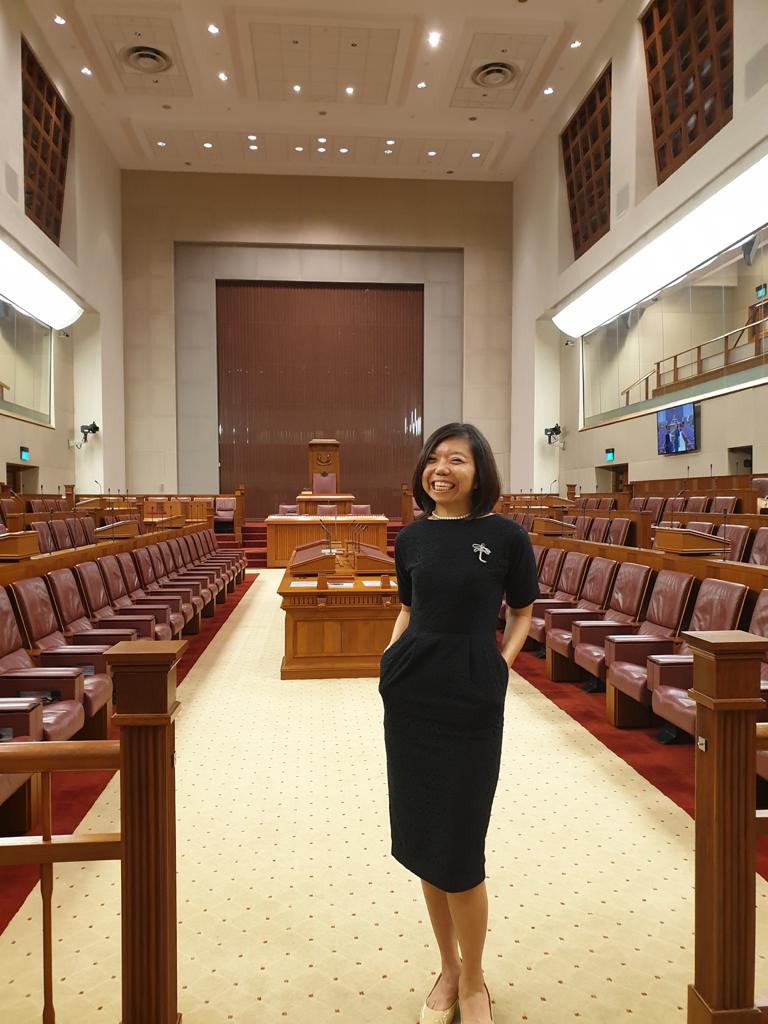 Fast forward to 2022 and it seems like Ms Ong's optimism has slowly faded. She felt that progress has been slow and efforts from the government have been fragmented. Moreover, she's concerned that the body looking into this issue has remained but a mere task force after more than one year, proving that perhaps the issue of mental health is seen as a temporary challenge.
"Because of the transient nature of a task force, no one ministry owns it and it's not the highest priority for the people involved since they also have their main jobs," she said.
I searched to find out more about the interagency task force, but there were no further updates save for a three-page annex last October. Moreover, there were scant details on the work they do, such as the specifics of the roles each member in the 21-persons committee play.
An attempt to reach out to the Health Ministry did not yield any concrete answers.
Going beyond a transient task force
A task force alone is not enough, Ms Ong said. She's pushing for a Mental Well-being and Sustainable Development Office, a permanent and central coordinating body under the Prime Minister's Office, similar to what the United Kingdom and Canada currently have.
This suggestion was also put forth by Dr Shahira Abdullah, a Nominated MP, at the Budget Debate on Tuesday evening (March 1).   
A Minister-in-charge would oversee this office, provide proper staffing and resources, and a committee formed with ministers from the relevant departments, such as education, health, and social and family development.
"Isn't this an issue of semantics?" I asked Ms Ong. Task force, whole-of-government, coordinating body, ministerial committee—they're all different ways of saying the same things.
No, Ms Ong clarified. A permanent mental health office under the PMO, like the Smart Nation and Digital Government Office and National Climate Change Secretariat, will have more authority and dedicated resources to get things accomplished because mental health overlaps into different segments.
Mental health isn't solely for the Health Ministry to handle. If we look at the schools, the Education Ministry has to manage the mental wellbeing of students. Change the target group to workers, and the Manpower Ministry takes charge. Under the Ministry of Social and Family Development, help can be offered to families in distress.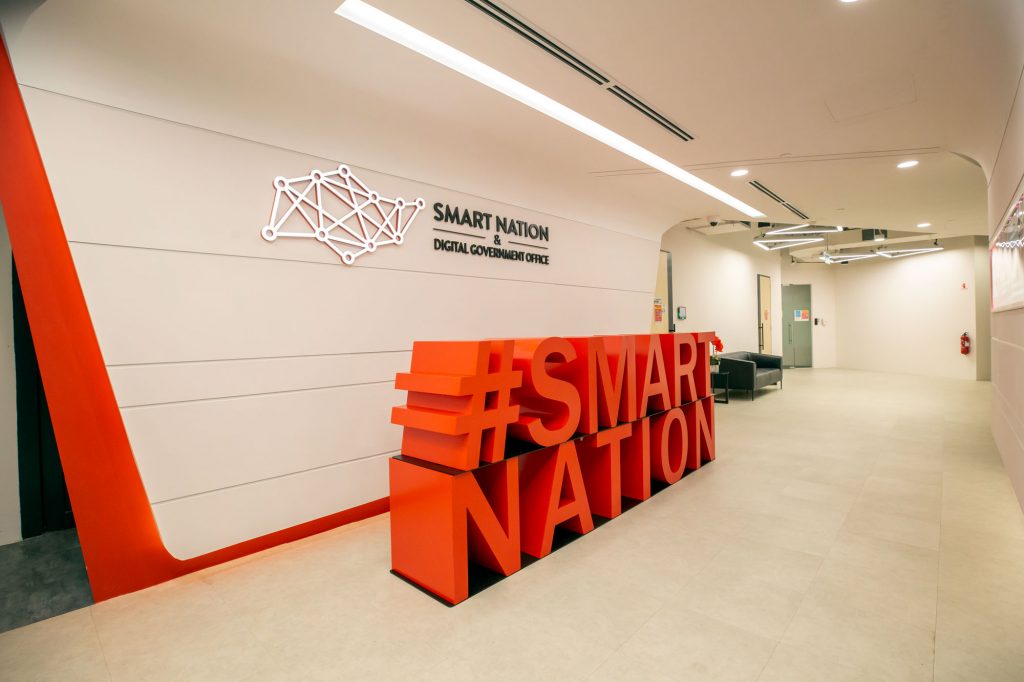 A cursory glance at the agenda for the ministerial budget allocation debate shows that six MPs under the awning of five different ministries will be speaking on mental health, proving that the issue is far-reaching, beyond psychiatrists and therapies.
Bureaucratically, it's harder for one ministry to coordinate and mobilise with other ministries on the mental health front when they have different goals and key performance indices. Ms Ong said the overarching nature of PMO has a more substantial coordinating power.
Also, having a centralised mental health body means it's less likely for resources to be duplicated, which often happens when various ministries step in to help a household or individual. The ease of administration will reduce duplicated expenses, which is fitting given Singapore's rising expenditure.
If the government sees mental health as existential as digitalisation and climate change, it should consider creating a permanent office under PMO, just like SNDGO and NCCS, Ms Ong said.
"Think about why Smart Nation is under PMO and not under MCI (Ministry of Communications and Information), and you will understand why a permanent office under PMO for mental health is necessary," she added.
The inhibitive cost of therapy
Suppose we have a permanent office for mental health, they will have more authority and resources to alleviate problems, such as the high cost of treatments.
"It's a privilege to be able to afford therapy," 25-year-old Crystal said. Crystal is a depersonalisation-derealisation disorder patient who spoke to my colleague Rainer when she did a story on the high price tag of mental health treatment in Singapore.
With the stigma surrounding mental health, finding the courage to confront and admit its existence is already precarious. After overcoming this obstacle, there are inhibitive costs to worry about.
Based on checks Rainer did, a 50-minute session with a psychologist can easily cost upwards of S$250, depending on the type of clinic and type of therapy. If a patient requires medication, the bill goes up by another few hundred dollars.
While patients can get subsidised treatment at public institutions like IMH, the waiting time for an appointment there is generally longer. This isn't ideal for some patients, who might need regular therapy sessions. A longer waiting time would also mean slower recovery, hence the need for treatment from costly private clinics.
Ms Ong pointed to a 2021 survey done by SG Mental Health Matters, a 20-persons community initiative that researches and advocates for changes in mental health policies. The group did a public poll of 561 people, and 78.9 per cent of them agreed that quality mental healthcare is expensive.
It's intrepid of those who admit their mental health conditions, but to stop at that isn't nearly enough. They need to seek help too. Prohibitive and unaffordable treatments may prove a huge stumbling block to taking that first step of recovery.
Instead, they may choose to confide in friends or family about their condition, which isn't always helpful because they aren't professionally trained. Even worse, some may undermine their condition and gloss it over as mere inconvenience since there are hardly any visible or measurable symptoms to prove its severity.
Piled with confusion and self-doubt, patients may accept that premature conclusion and ignore the problem, creating a discernible setback on their journey towards recovery. When left untreated, their condition may deteriorate further.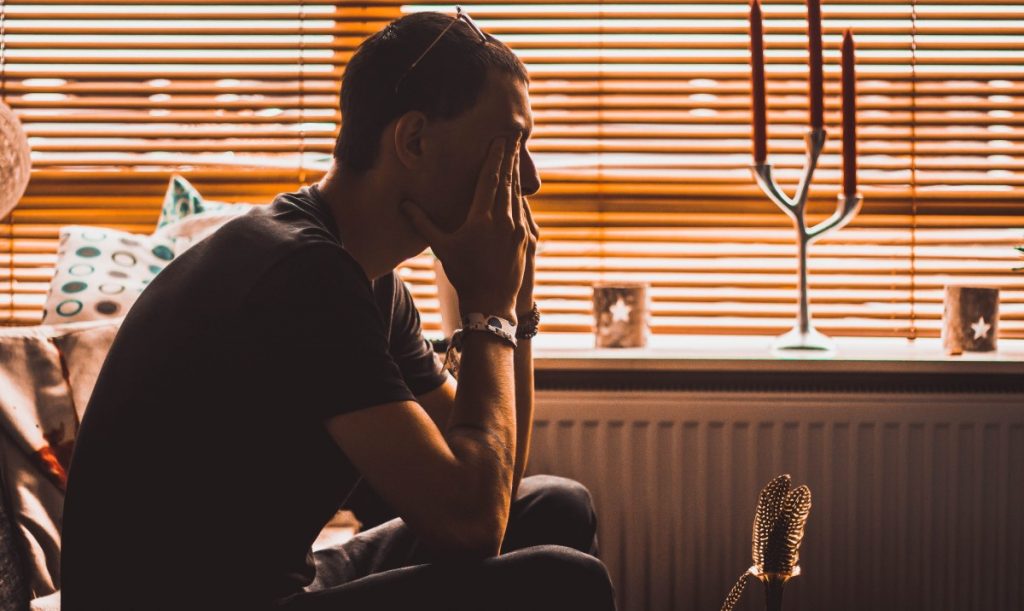 There has always been a catch-21 problem regarding cost: The professionals helping patients with their mental health issues ought to be adequately remunerated. Yet, we don't want access to treatment to be restricted because of price.
Perhaps, it's time that the government intervenes when the free market fails to provide something as essential as affordable mental health treatment. If upcoming speeches by MPs are anything to go by, I'm optimistic for some headways to be made on cost.
Based on the Parliament's Order Paper, Dennis Tan, the Workers' Party MP for Hougang, will be speaking on using Medisave for mental illness consultation during the debate on the allocated budget for the Health Ministry.
Will he ask the minister to raise the Medisave withdrawal limit for inpatient psychiatric treatment at IMH, which currently stands at S$150 per day and a maximum of S$5,000 a year? Or will he suggest expanding Medisave's usage to treatments by private providers?
If the Health Minister accepts these suggestions, they might go some way in encouraging mental health patients to seek timely treatment and not be deterred by the cost of it.
Mental health isn't just a youth problem
Whenever the topic of mental health is brought up, a typical picture comes to mind: young adolescents overwhelmed by demands of school work, many of whom break down because they are under a mountain of stress—or worse, engage in self-harm.
Then last July, we were shocked by revelations of the River Valley High School murder. The alleged 16-year-old perpetrator was once referred to IMH after a suicide attempt which further drives home the mainstream narrative that mental health is a young people's problem.
In light of that tragedy, Education Minister Chan Chun Sing gave a lengthy parliamentary speech on his ministry's efforts to help students with mental health. Ong Ye Kung also said, in no uncertain terms, that youths' mental health is a problem that preoccupies the government.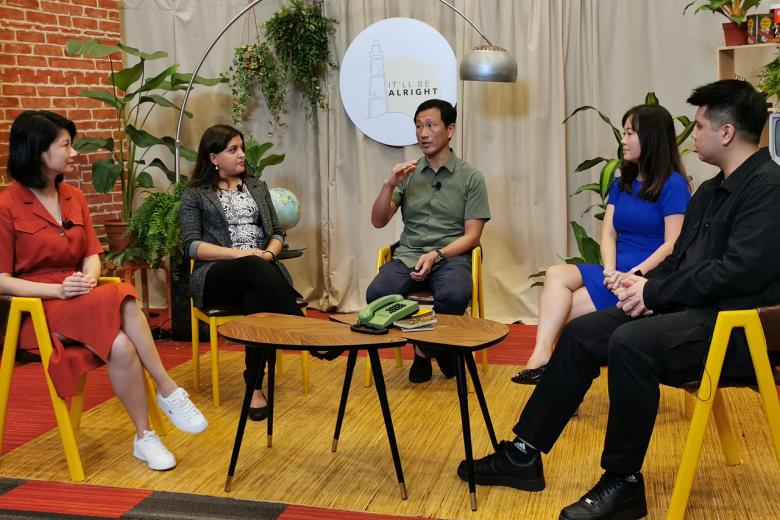 Still, mental health is not just a young people's problem.
As much as we shouldn't lose sight of the escalating mental health needs of our young ones, we cannot fixate on only one segment of our population. Otherwise, we'll just be perpetuating intergenerational trauma where the young ones bear the brunt of social challenges passed down from the adults.
The government shouldn't only focus on the youths, even if it's more politically expedient to do so since they are more vocal about mental health and will form the bulk of the electorate in the future.
But those who are silent and older are also negatively affected. Likewise, they need help, more so now with the pandemic, when they are vexed and at a quandary over the loss of incomes or the much-criticised social restrictions.
We will find out the severity of the problem soon enough, after IMH finishes its latest study on the prevalence of depression among adults above 60, among others.
Can Budget 2022 be a game-changer?
This year is the first time in recent memory that a Finance Minister mentioned mental health in his Budget Statement, and it's heartening as it shows that the issue is finally being made a budget priority. The backbenchers have also filed more budget "cuts" on this topic than last year—10 "cuts" in 2022, as compared to eight in 2021.
But the government needs to prove that the acknowledgement isn't cursory. Hopefully, at this Budget, there will be concrete updates on the three mental health priorities they previously announced, a desire similarly echoed by Ms Ong—a national mental wellbeing plan, a portal for national mental health resources, and a national mental health competency training framework.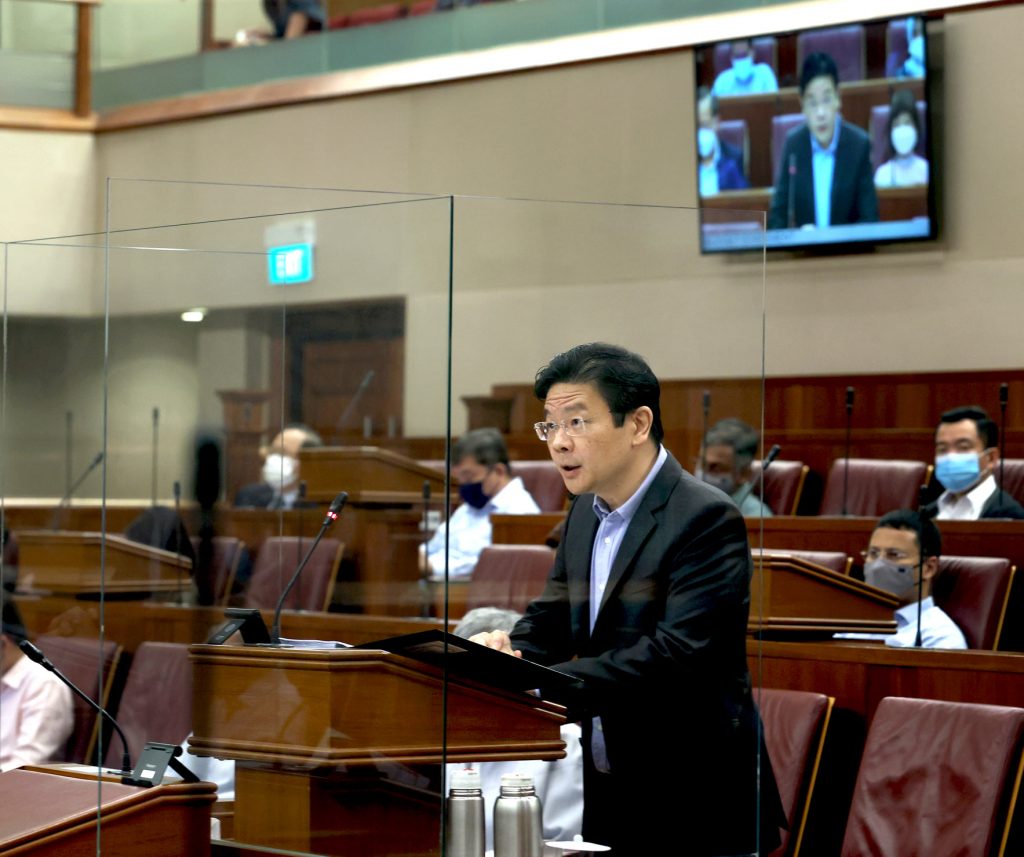 As I heard Minister Lawrence Wong's speech on Feb 18, I kept hearing this buzzword: social compact. He mentioned the expression no fewer than 13 times in his two-hour speech. We are obliged to pay taxes and, in exchange, the powers that be provide protection and care for the people—this is an illustration of a social compact.
We will soon pay more taxes to have a more sustainable future, a reality we reluctantly accept. Now, it's also time for the government to uphold their side of the social compact by taking care of the heart-ware of its people beyond material needs.
We have neglected mental health for a long time and it took a pandemic to throw this issue into the spotlight. If the government is sincere in charting our new way forward together, then the time is now for them to chart a new way forward in the realm of mental health. A permanent office for mental health with more teeth can start the much-needed work.
Helplines:
National Care Hotline: 1800-202-6868 (8AM – 8PM)
Institute of Mental Health's Mental Health Helpline: 6389-2222 (24 hours)
Samaritans of Singapore: 1800-221-4444 (24 hours) /1-767 (24 hours)
Singapore Association for Mental Health: 1800-283-7019
Silver Ribbon Singapore: 6386-1928
Tinkle Friend: 1800-274-4788 and www.tinklefriend.sg
Community Health Assessment Team: 6493-6500/1 and www.chat.mentalhealth.sg
---
If you haven't already, follow RICE on Instagram, TikTok, Facebook, and Telegram. If you have a lead for a story, feedback on our work, or just want to say hi, you can also email us at community@ricemedia.co