Few content creators will admit this: sometimes we really have nothing to talk about.
These lull periods are known as slow news days (or weeks!), where every idea proposed seems equal parts uninspiring, overdone, or just plain 'off'.
Review of Jewel Changi? Boring. Commentary on Online Falsehoods Bill aka POFMA? Not again. Social observation about race, religion, privilege, elitism, meritocracy, or whatever the latest buzzword is? Cool but not feeling it. Random social experiment to make a point? So 2018.
When I hit these dry spells, I dig into my life for content. So I canned my initial story idea for today and decided that I would write about two things I love more than almost anything else: walking and nature.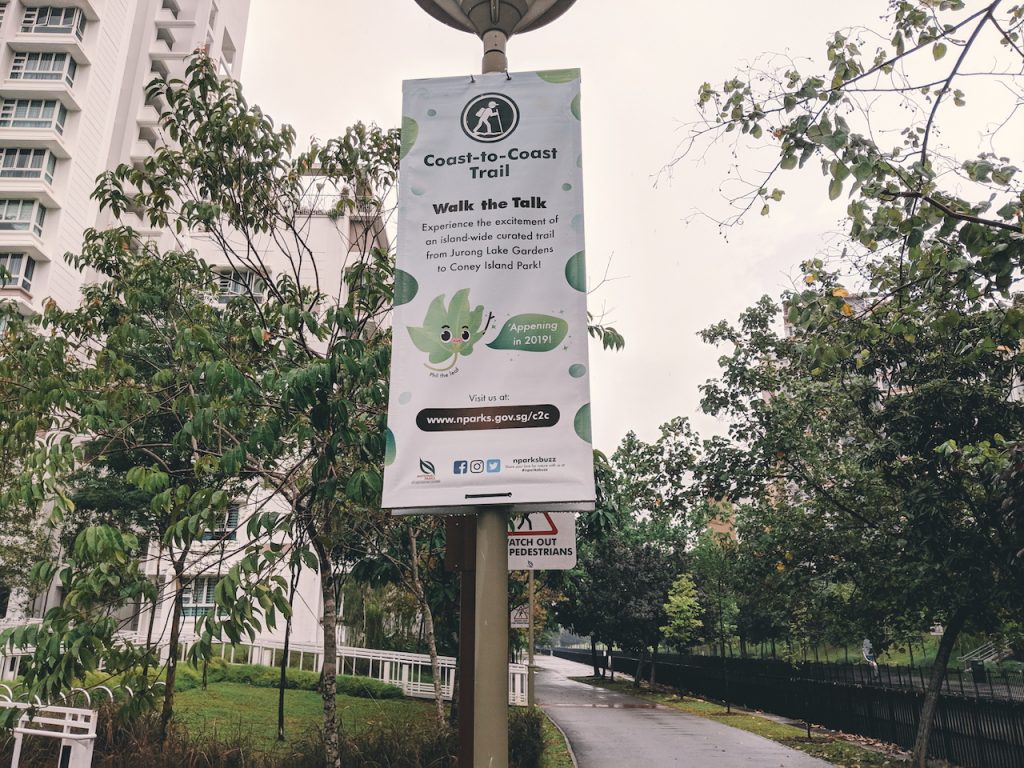 When I first suggested walking the newly opened NParks 36km Coast-to-Coast trail with my equally insane friend, I hadn't planned to write about my experience three weeks later.
There were already reviews of the trail back then, including one writer who took a ridiculous stroll spanning TWO DAYS. But more importantly, I just wanted to experience a trending activity for myself, without having to think about how to turn it into relevant content for readers.
Now that I am writing about it, however, I must warn you this is neither an accurate guide nor a sponsored post.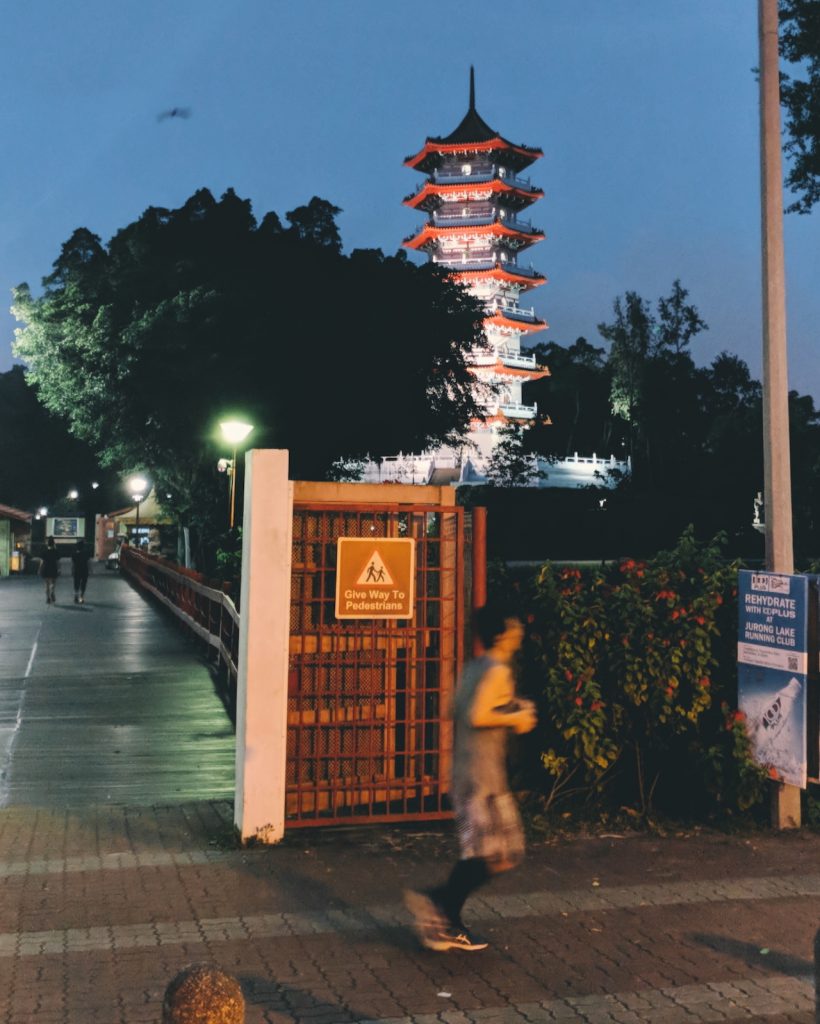 Let's get one thing clear: to willingly get out of bed on a Sunday before 6 AM to walk from Chinese Gardens to Coney Island takes a special kind of crazy. Yet, anyone who has travelled with me can attest to my love for walking, trekking, and hiking. In every city I visit, I would rather spend an hour fiddling with Google Maps and stumbling through residential areas than hail a cab or take public transport.
That is how my friend, Sarah, and I found ourselves downloading the NParks Coast-to-Coast app at 6:45 AM in the middle of Chinese Gardens. The app was supposed to direct us to various checkpoints along the trail, but it had the loading speed of a Windows '95 desktop drenched in water.
In hindsight, our phone screens hung when we tried to zoom in on the app. That should have been a hint to rely on Google Maps and the guiding signboards demarcating the trail instead. But we remained stupidly confident in our direction sense and a government app that "couldn't possibly be wrong", so we marched into the garden.
After 30 frustrating minutes of walking around the same pagoda thrice, the sun came up and we realised we'd missed the sign directing us to the correct path … located exactly where we started … at the entrance to the garden.
We also deleted the app.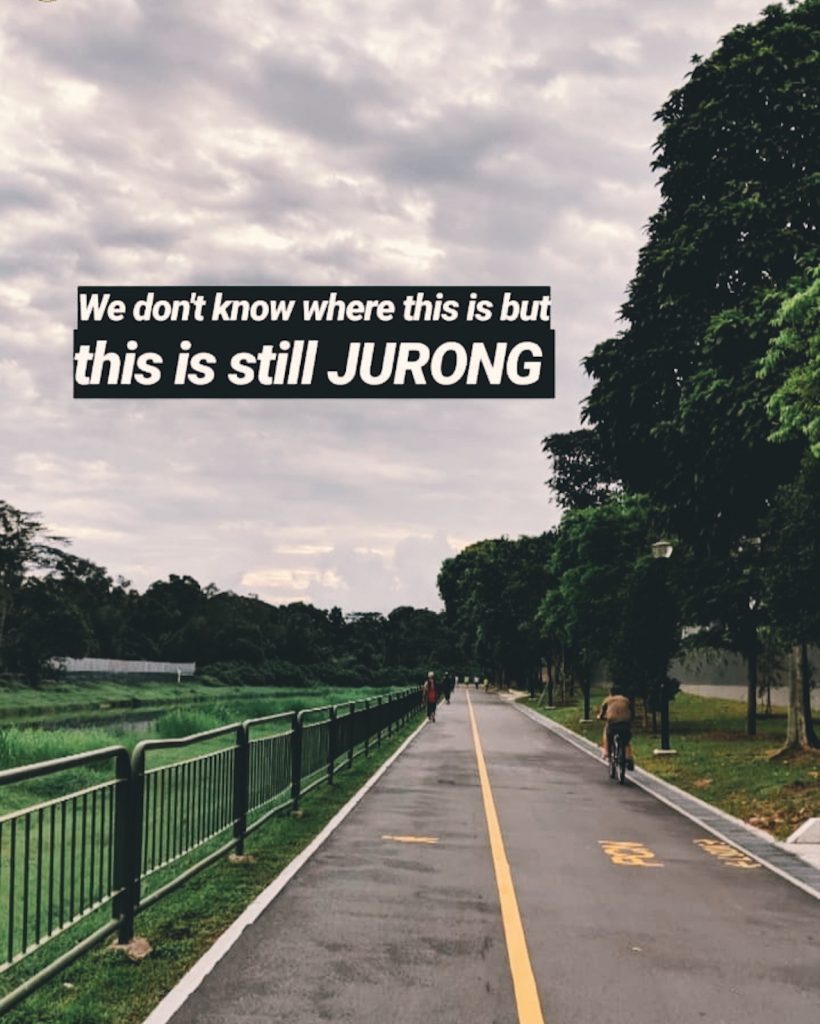 From Chinese Gardens, Sarah and I were supposed to walk via Bukit Batok Nature Park and Beauty World to get to Bukit Timah Road. That didn't happen.
Instead, we followed the signs leading us to the Ulu Pandan park connector. The route took us through the industrial area in Jurong East near IMM and behind the private residential areas at Faber Drive in Clementi. At one point, it even had us surreptitiously climbing up an unmarked slope beside a canal to the main road.
Eventually, the park connector led to Clementi Road, which we followed down to arrive at Bukit Timah Road.
Here's a map of our route so it's easier to envision the torture: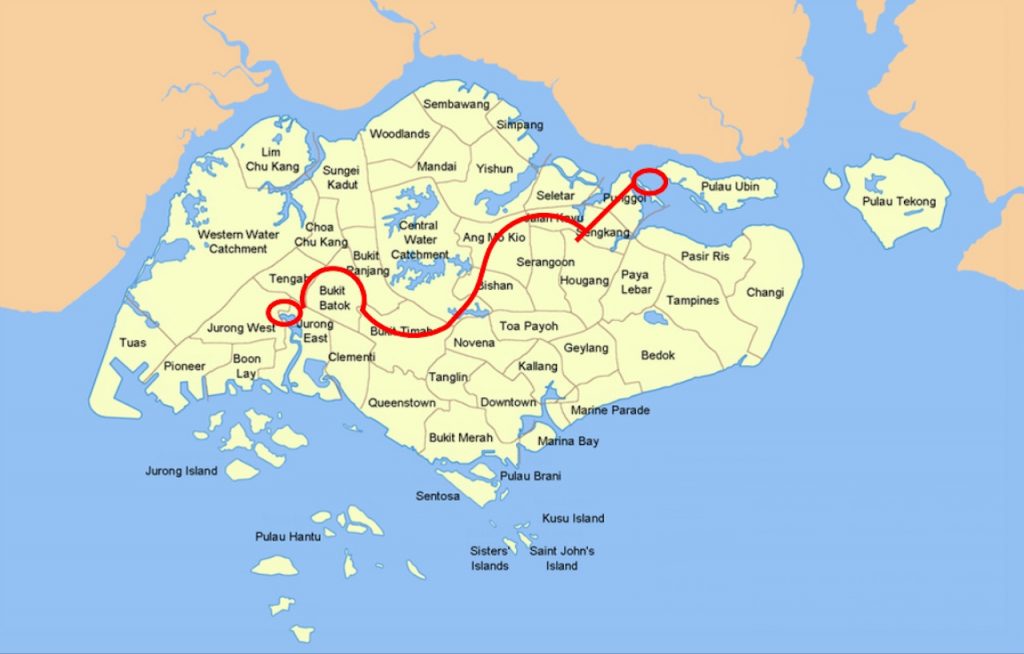 Once we were on Bukit Timah Road, we walked to Botanic Gardens. From there, we headed to Kheam Hock Park, near Adam Road, and soon found ourselves in the vicinity of the Bukit Brown Cemetery.
Even though Qing Ming festival was over the previous weekend, there were more (living) people and cars than I expected around a cemetery. The peace was frequently punctuated by the chatter of families who'd come to see their loved one, the sound of a car's engine revving up, or the rumble of vehicles along the nearby expressway.
At this point, my feet were starting to ache and I could feel the exhaustion slowly engulf my body from within, but I refused to take a break in the middle of dead people. It wasn't even lunch time.
Time check: 10:30 AM.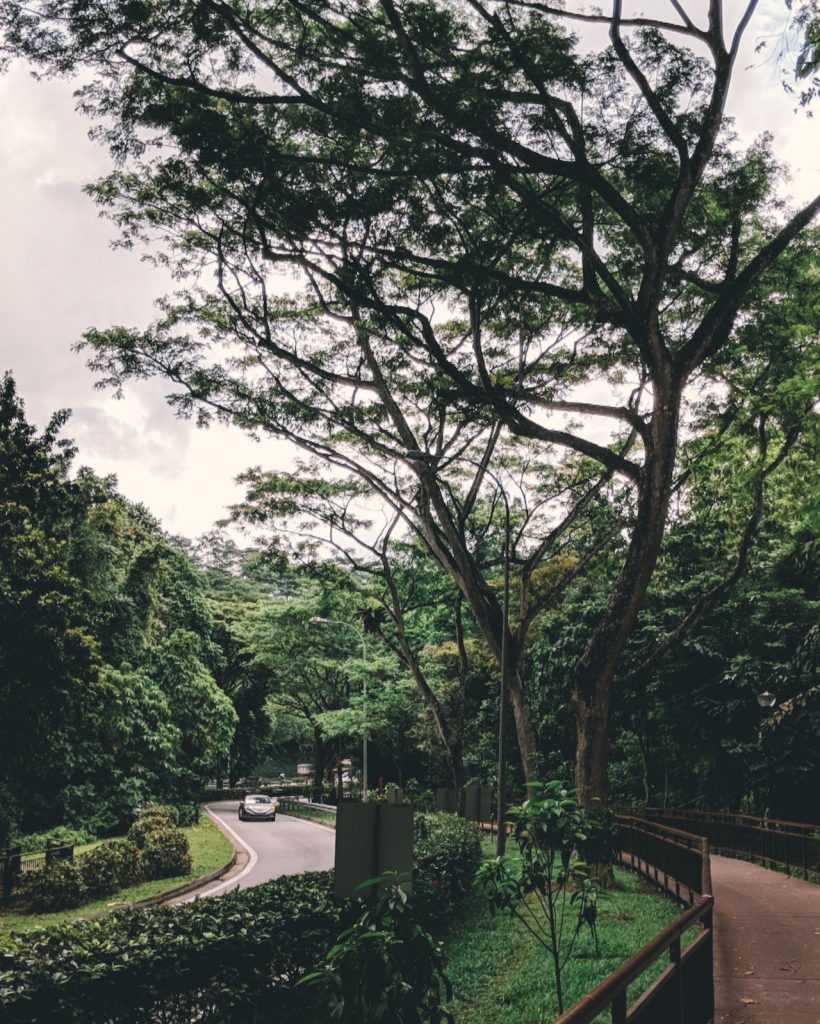 People who wax lyrical about getting to know a city by walking don't realise two things. First, you will inevitably walk by places that evoke bittersweet memories, but you don't have the luxury of quickly passing through, like you would if you were in a vehicle.
I spent the few kilometres along Bukit Timah Road towards Botanic Gardens in a melancholic mood, unable to avoid significant memories attached to the area: a recent and fresh heartache I hadn't found the courage to deal with yet, a good friend I fell out with a few years ago whom I still think about regularly, and the countless times I hung out at King Albert Park and Serene Centre in my late teens after school.
In Rebecca Solnit's book, Wanderlust: A History of Walking, the author says, "Walkers are 'practitioners of the city,' for the city is made to be walked. A city is a language, a repository of possibilities, and walking is the act of speaking that language, of selecting from those possibilities. Just as language limits what can be said, architecture limits where one can walk, but the walker invents other ways to go."
Walking might be an exceedingly slow mode of transport. Yet, it is the exact tedium of putting one foot in front of the other, continuing even when my joints hurt in order to make it to my destination, that forces me to reckon with certain thoughts in which I haven't found closure or catharsis.
On the road, I only have my mind for company. With every step, I come to terms with parts of my life, and rewrite them for myself.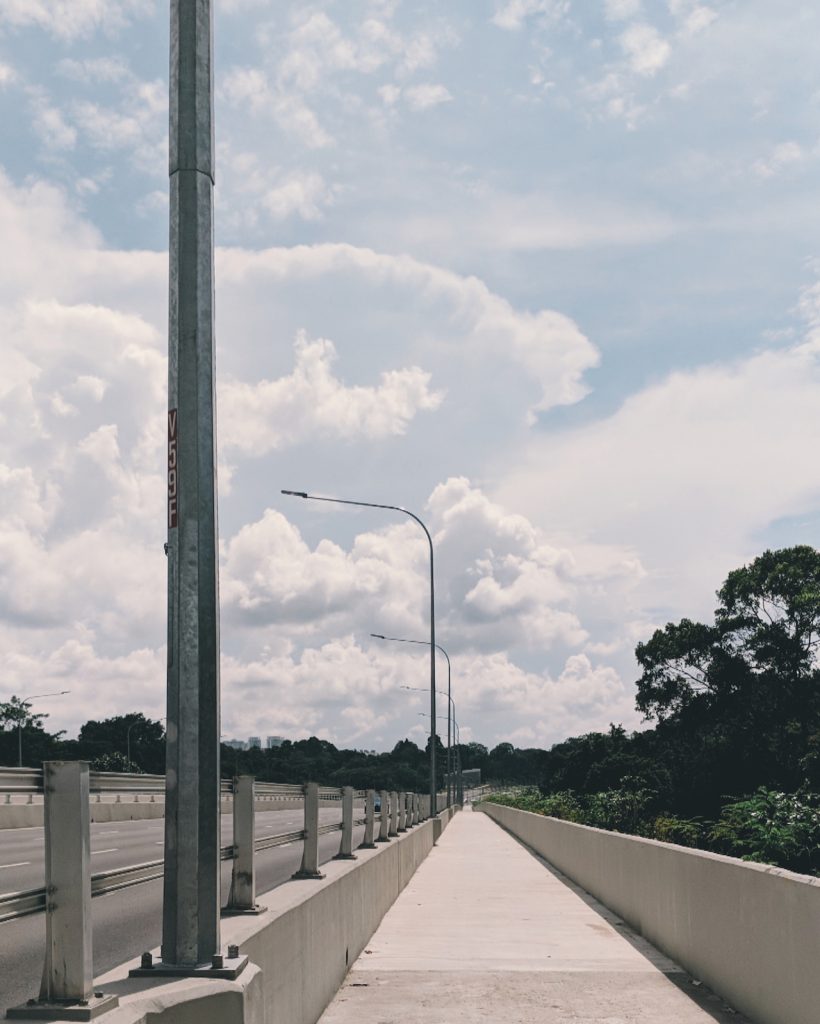 Second, you see
so much more
than you bargained for, including the dirty tiles of a building your bus passes every day, someone's backyard and living room, and a constant stream of cars coming at you on an expressway.
Yes, under the scorching mid-day sun, we dragged our bedraggled bodies across the Lornie Flyover towards MacRitchie Reservoir as cars sped by at 90km/h merely a few metres to our left.
After MacRitchie, we traipsed down to Bishan then Ang Mo Kio, where we met our second major hiccup since the morning mess-up with the app.
The problem was that Ang Mo Kio is really fucking huge. After a point, NParks' guiding posters either disappeared or they were placed too far apart that we lost track of the trail. Using the same direction sense that had us circling Chinese Gardens for half an hour aimlessly, we ended up in bloody Lentor by accident—at least 45 minutes in the opposite direction.
Egos were bruised. Swear words were released. Google Maps was consulted. A bus was hailed.
In order to finish the trail before Sarah and I had to bail for our evening appointments, we took a bus to somewhere in Seng Kang (?), where we estimated we'd have ended up if we hadn't taken our 'detour'.
Then, nursing blind optimism and sheer delusion that we would still be able to arrive at Coney Island, it was onward to Punggol.
Time check: 2 PM.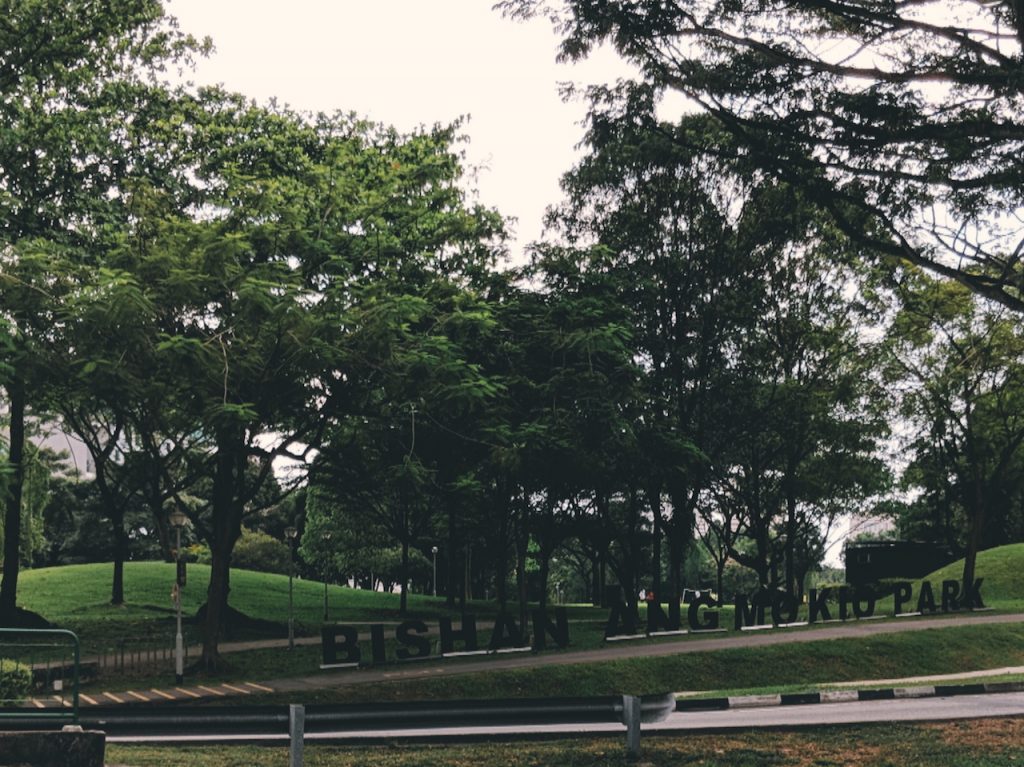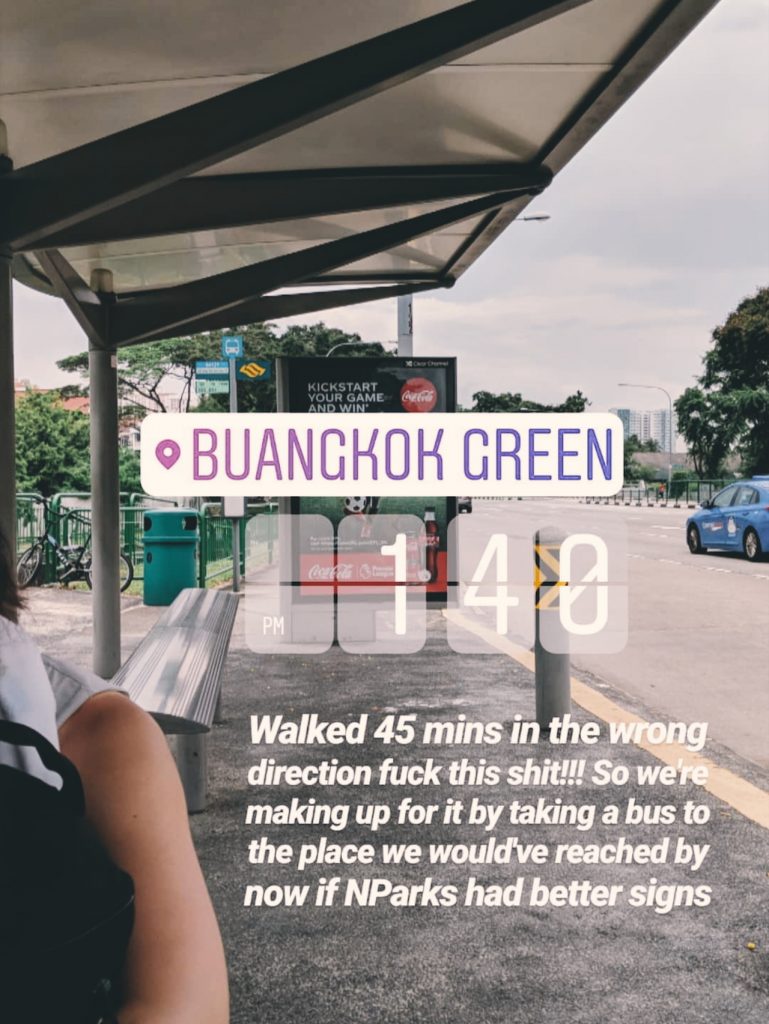 Imagine walking uphill in a furnace, with a load on your back, where every two steps forward take you one step back. Your calves tremble and burn from mere movement, yet it would be hard to regain momentum once you stop. So you don't.
Such is the mindnumbing physical and mental agony of pressing on for seven hours under the merciless Singapore sun.
I finally understood why Lee Kuan Yew believed air-conditioning enabled Singapore's success.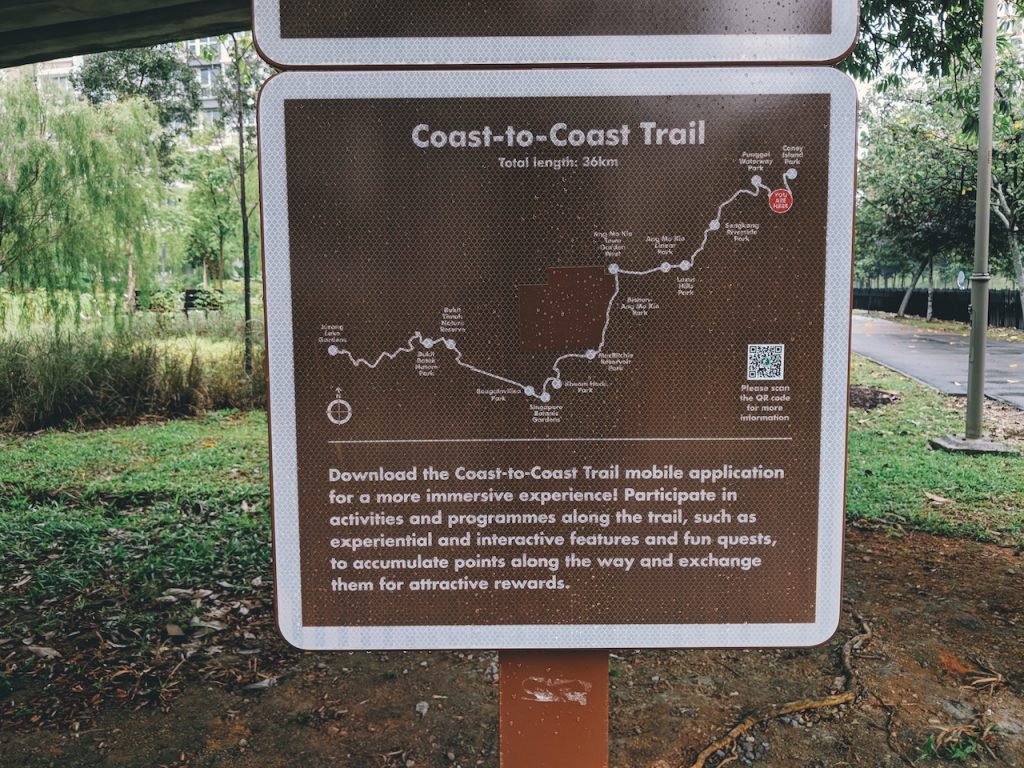 As I neared Punggol town, I recalled the writer who spent two days completing the trail, and conceded that perhaps he was wise not to finish it in a day. The only thing that could compare to the agonising pain was the abject disappointment of giving up so close to the end.
Yet, at 203A Punggol Field, 30km and eight hours from Chinese Gardens, the spirit was willing but the flesh was weak.
While I ached in places I never knew existed, Sarah seemed game to carry on. But when I proposed Coney Island would have to wait another day, she jumped at my suggestion before I even finished my sentence, as though we'd both harboured the same thought but weren't sure we wanted to be the one to call it quits.
We spent the next 30 minutes in the most comforting Grab ride of our lives, confident that if there were a God, he would exist in the form of a private hire car with Arctic-levels of air-conditioning.
Was the trail something I'd do again? Probably not while my muscle memory is still imprinted with the trauma of crossing Singapore on foot.
Was it something I regretted doing? As much as it physically pained me, definitely not.
Final time check: 3 PM.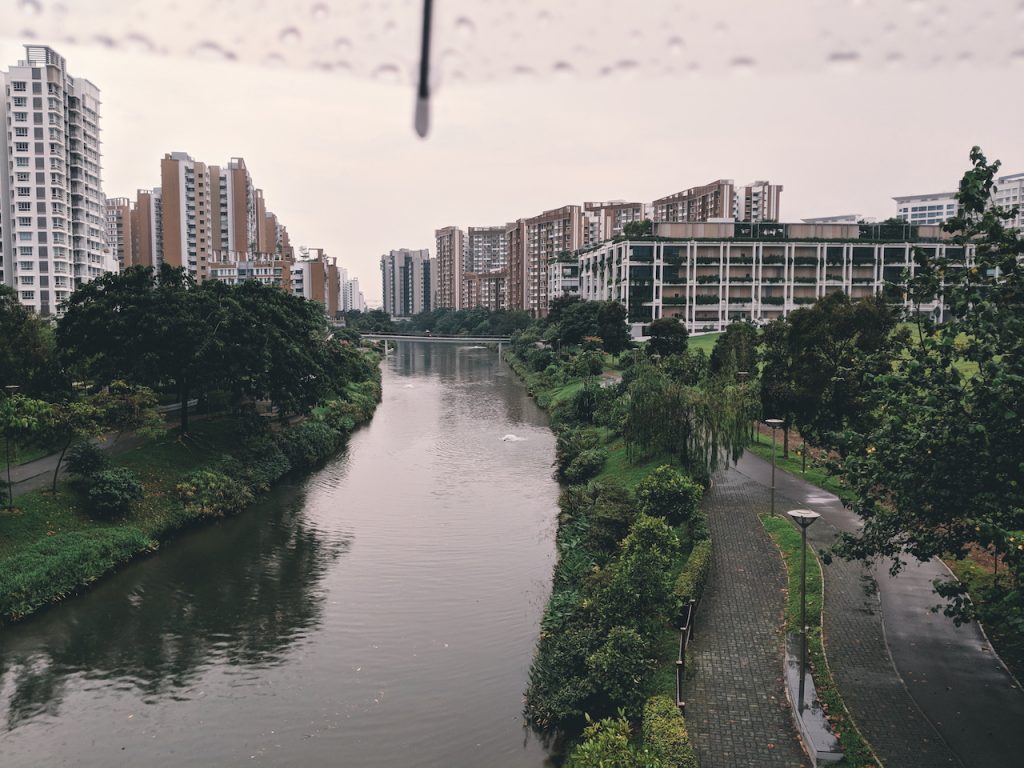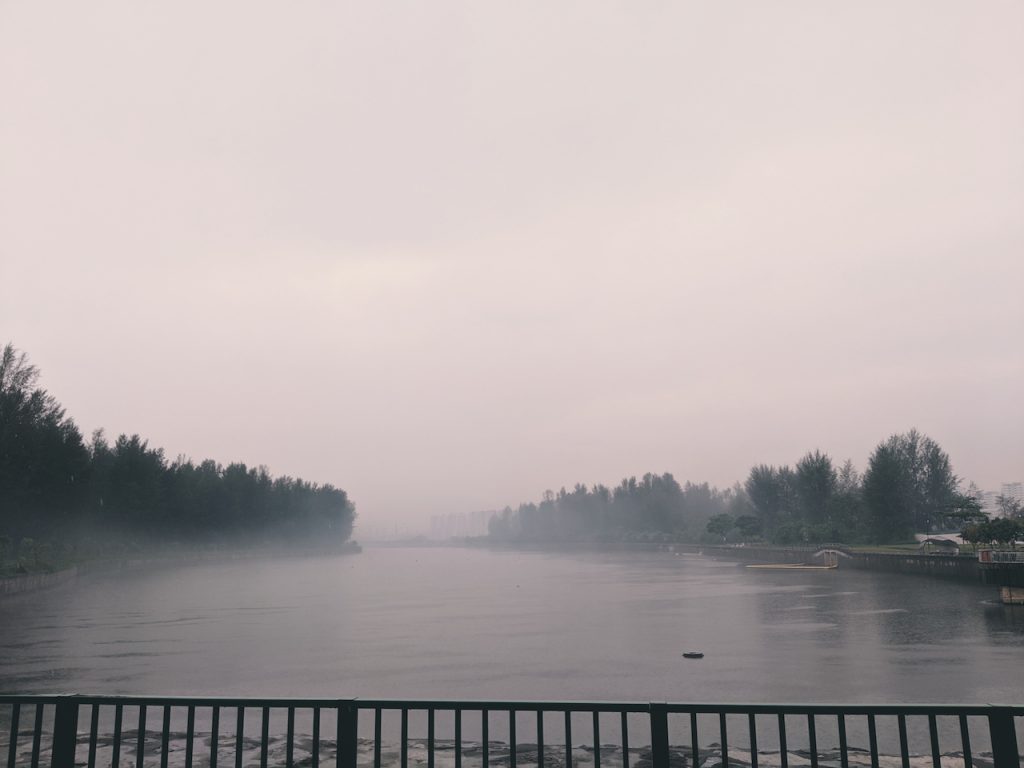 When I decided to write this piece yesterday, I felt that I needed to complete the final leg of the journey to Coney Island at least. If I could walk eight hours, what was another 45 minutes?
Sure, it was pouring, but I had an umbrella and the delirium of a writer grasping at straws for content.
So I took a Grab to my previous final pitstop (203A Punggol Field), where I set off for Coney Island. According to Google Maps, it was a leisurely 2.7km away.
Walking in Punggol on a rainy mid-week afternoon was unexpectedly haunting. If you are easily creeped out by places like Bukit Brown Cemetery, the residential estate is a greater ghost town, especially once you embark on the stretch of Punggol Promenade Nature Walk leading to Coney Island. Except for two stray dogs seeking shelter, I didn't encounter a single living being for a good 30 minutes.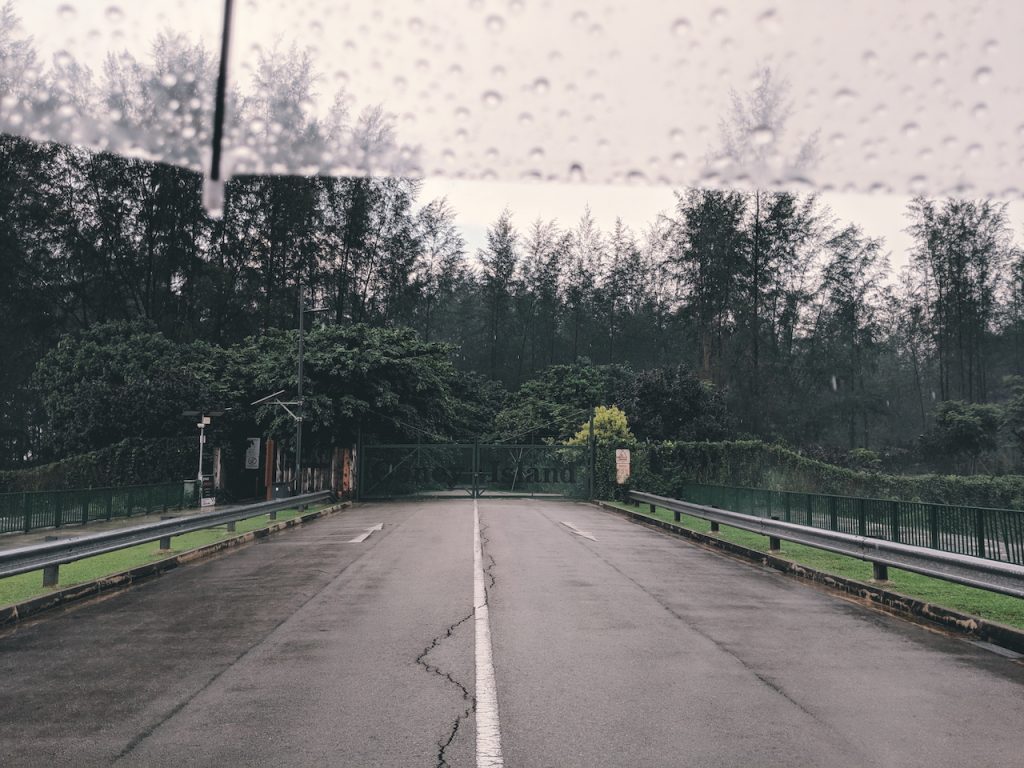 Across the reservoir, Coney Island was shrouded in a thick layer of mist, which reminded me of the fog I encountered in San Francisco once upon a time. And if not for the distant sound of construction, I could have sworn I was in
Silent Hill
.
I sat on a sheltered bench, soaking in the total solitude. Then I realised I'd better head back to write this before it got too late.
Frankly, I don't know how much engagement this article will receive on Facebook, or how many clicks and eyeballs it will get. And perhaps, just this time, I don't care.
I wrote this because I wanted to—just like I embarked on the 36km Coast-to-Coast trail, then picked up from where I left off to complete the final stretch, because I love walking and nature. In particular, trekking to Coney Island in the rain reminded me of my sense of spontaneity and adventure I'd abandoned a long time ago when work and routine took over.
Whether this article makes you want to hit the trail this weekend or avoid it forever, take it from someone whose personal life is frequently mined for public content: it is necessary to pursue things you enjoy for yourself, for no other reason than because you want to.
This post is not sponsored by NParks, URA, STB, Nike, or Salonpas, but we're not opposed to it. Please contact us at community@ricemedia.co.