Bakri Tubin was a 25-year-old jockey when he lost the use of the lower half of his body in a 3-horse pile-up that broke his spine. After the accident, Bakri had to relearn everyday activities like going to bed and driving a car.
In this article, he tells us what the rehabilitation process was like, what forms of support kept him going, and how he lives his life today: not as a "wheelchair user, but a normal person", in his own words.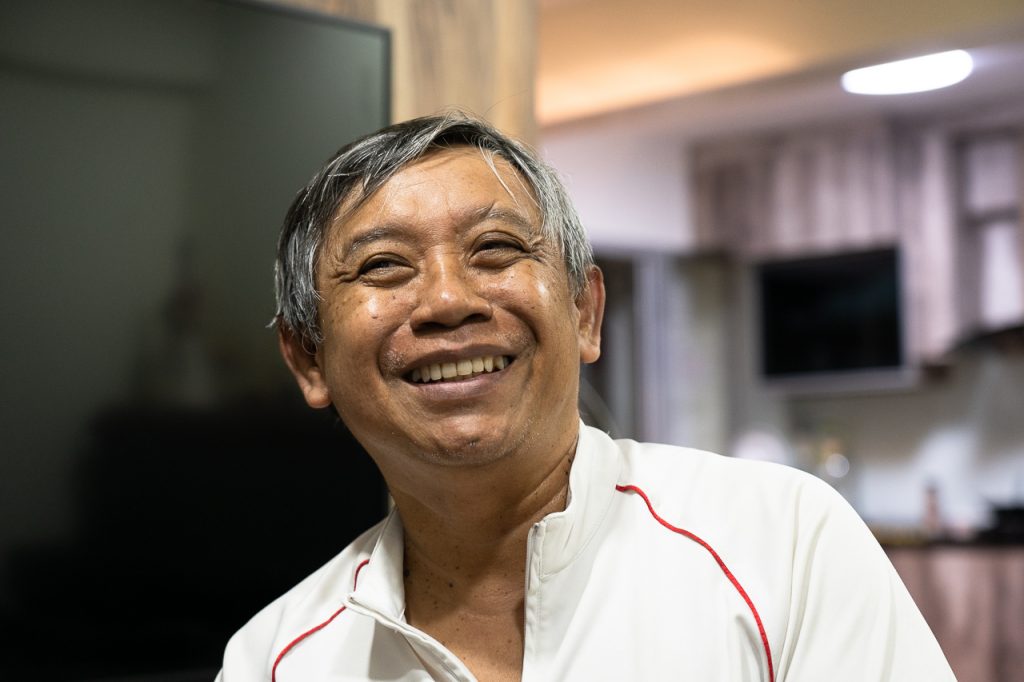 My name is Bakri Tubin. My 59th birthday was a few weeks ago.
When I was in National Service, I didn't know what I wanted to do. Then one day I saw an advertisement in the paper. The Malayan Racing Association was looking for a new batch of horse jockeys. So I just applied … like that la.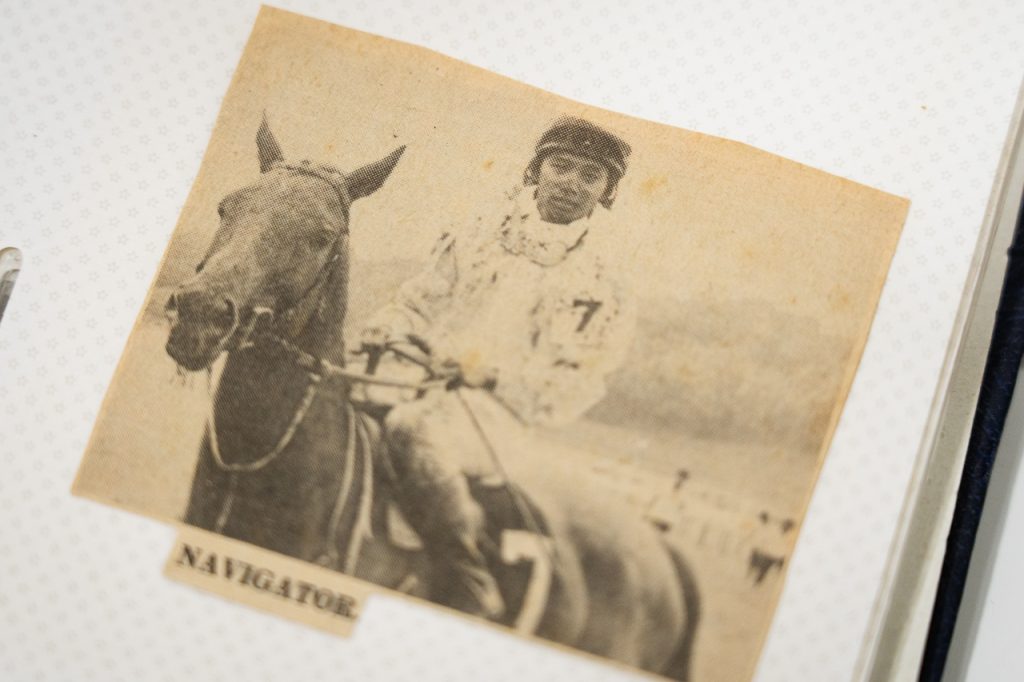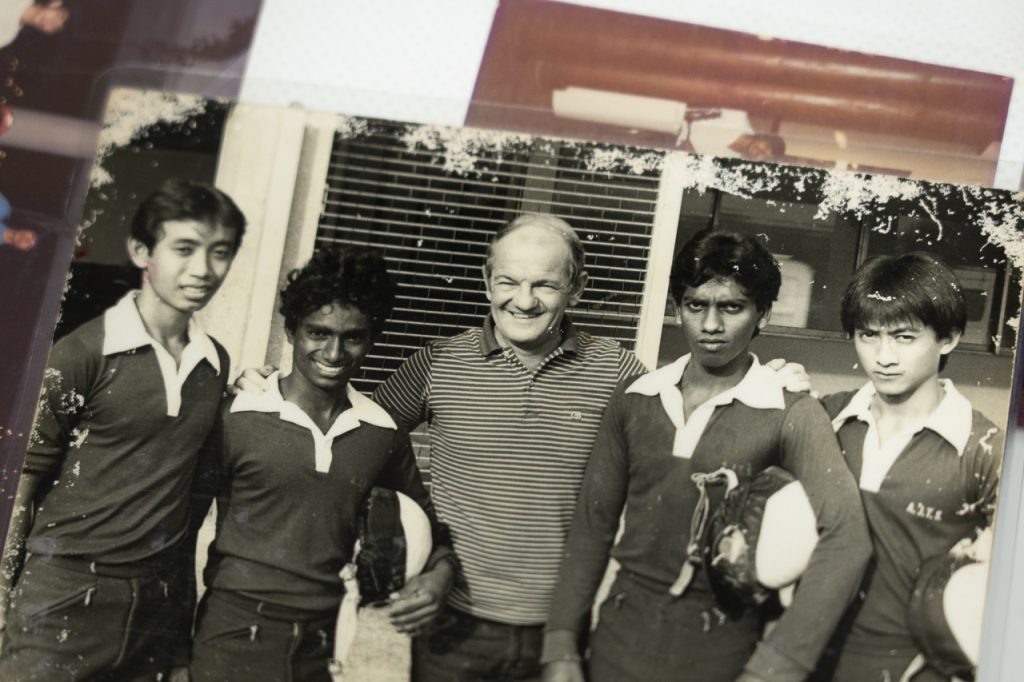 I started training in 1983, and started racing in 1984.
I took part in over 1000 races.
But I was a jockey for around only 2 years.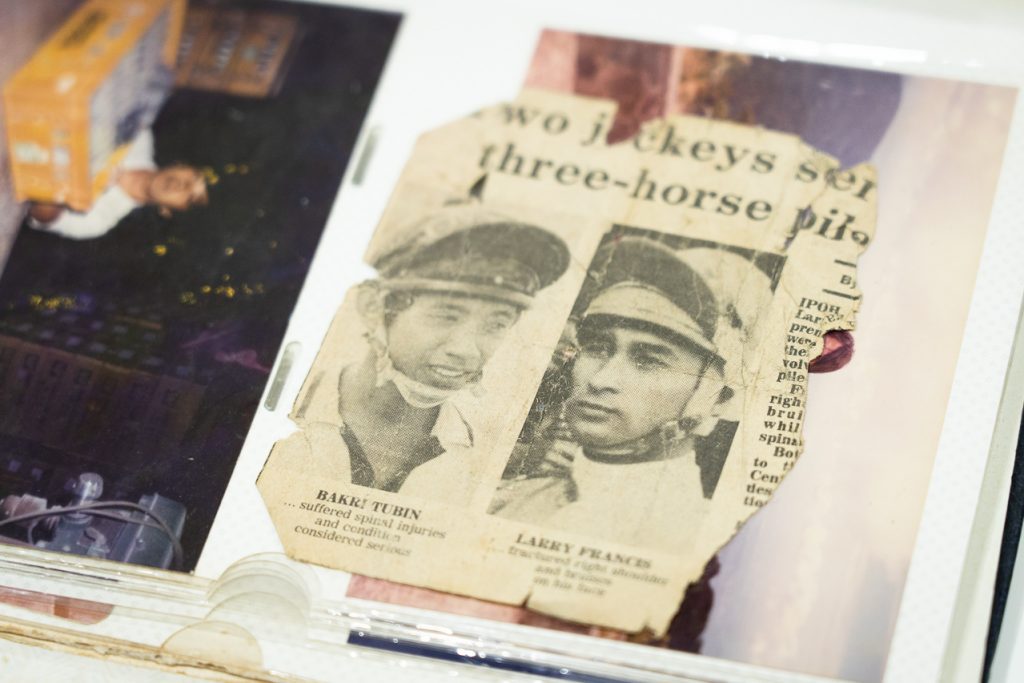 On 13 January 1985, I got
into
an accident.
All the papers reported it.
What happened is:  3 horses and 3 people fell during a race. The first horse fell because it broke its leg during the race. Pity la. When the horse went down, I also cannot control, I just banged into it with my horse. Then my own horse rolled over me 2, 3 times. 
Andra. My horse's name. Of course I remember la.
What happened is: I broke my spine and I broke my shoulder.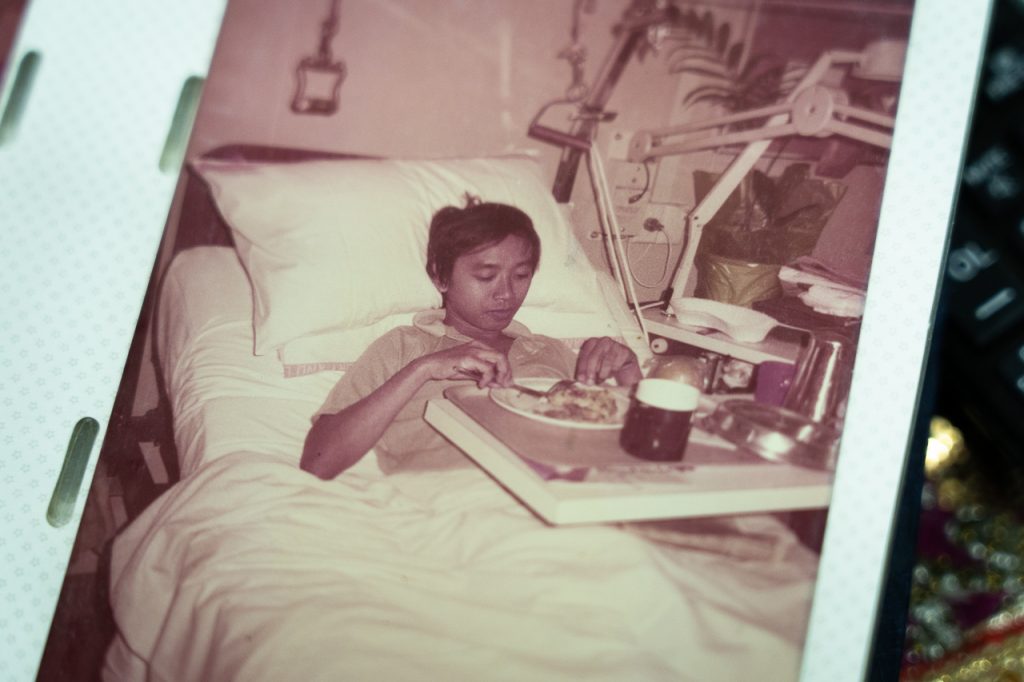 At first I didn't think it was so bad because I didn't faint. I could still recall what's happening. 
I was sent to the hospital in Ipoh for further treatment for 2 months. They did an operation on my spine. The doctor didn't give me confidence whether I would be able to walk. He said, "We try la, maybe after 6 months you can feel, you can walk." 
But I know that once I get a spinal injury, the chances of getting back up are quite slim. 
The only thing is that, in that 2 months in the hospital, I felt so bored. I had an active life. In the mornings, I exercised with the horse. In the weekends, I went for races. Then suddenly, I was bedridden. I was stunned. I was so bored. I feel … there's nothing I can do.
How do I explain it? I cannot do anything. 
Everything is useless.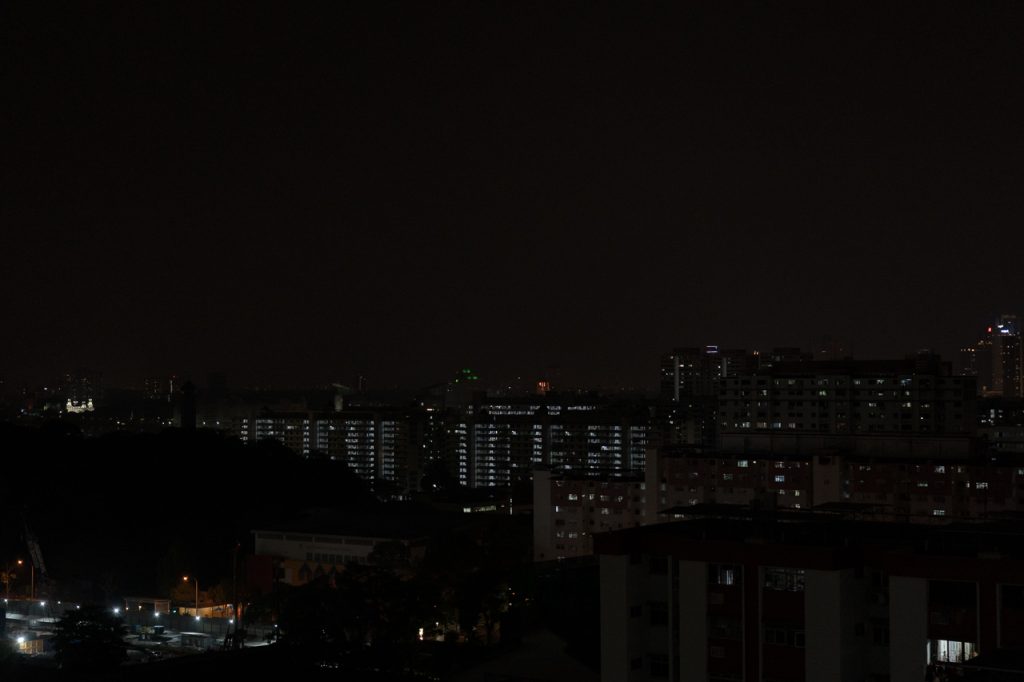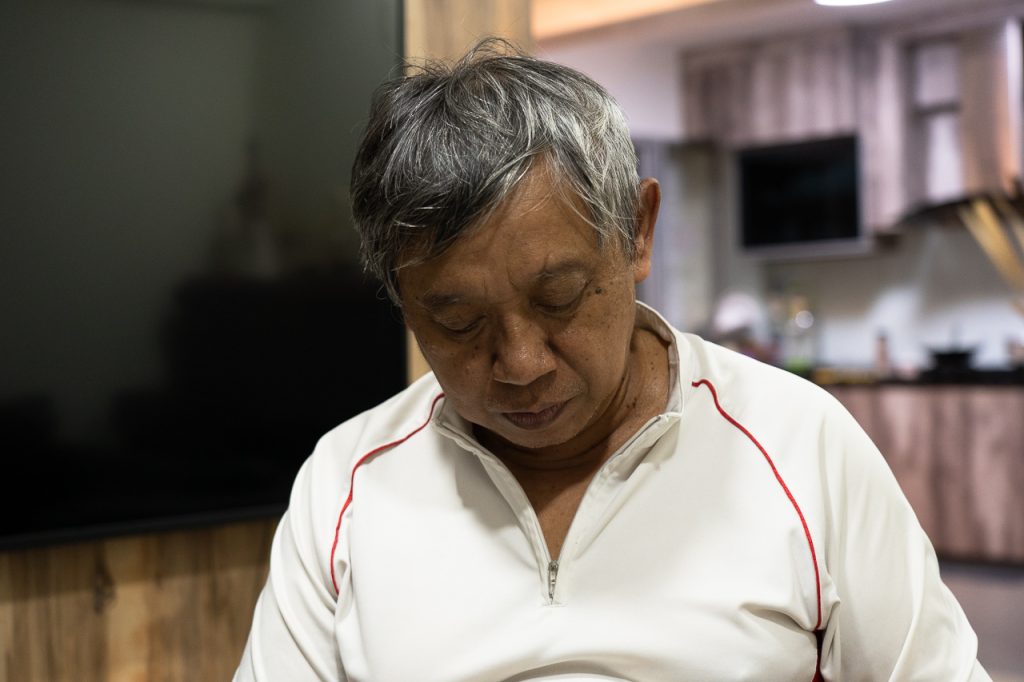 2 months after the operation, they sent me back to Singapore, to Tan Tock Seng Hospital for further treatment. The doctor in Singapore told me that … my injury is quite bad. It's a level T11 [vertebral injury]. So there's no chance for me of getting back to normal. 
That time even I felt like … I cannot say shocked. I was already prepared for it. 
But I cannot lie—I also felt sad because I cannot be like a "normal" person again. After the doctor's confirmation, I felt like… 
I feel…
Aiyah never mind la don't care.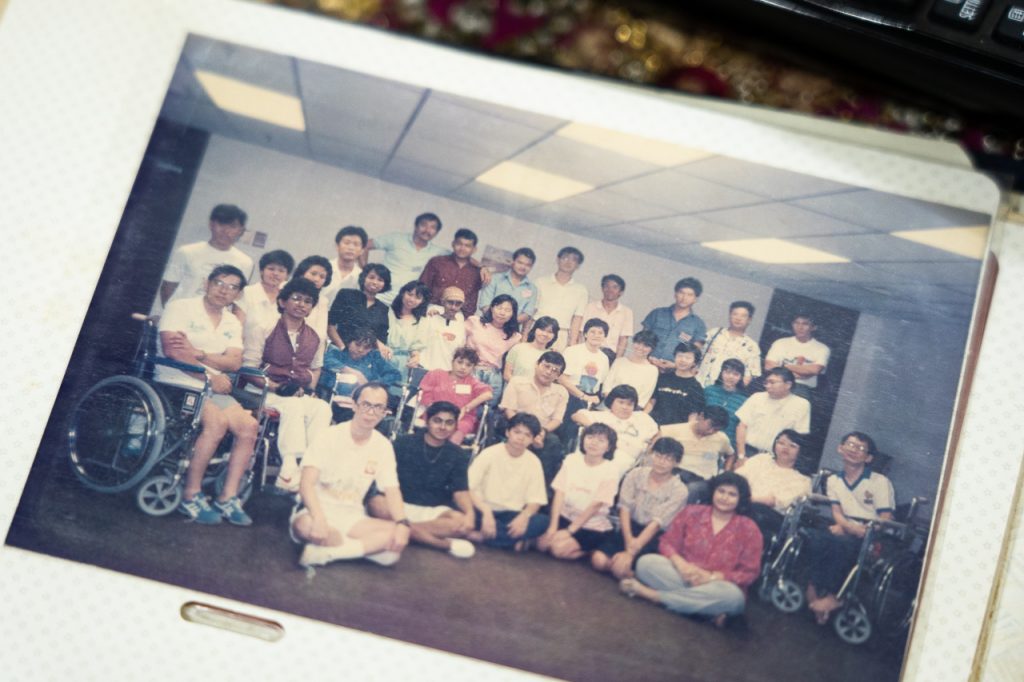 I started doing physiotherapy, occupational therapy, everything. From there, they slowly taught me how to be independent.
There were some volunteers also: wheelchair users, all the paraplegic. They came and visited me, gave moral support. They were previous patients at Tan Tock Seng. After they were discharged, they still kept in contact with the nurses and the doctors. So when there is a new patient, the physiotherapist will call them, asking, "We have someone new. Can you come and give them moral support?"
They let me know that when you get paralysed, it doesn't mean you cannot do anything. There are still a lot of things to do.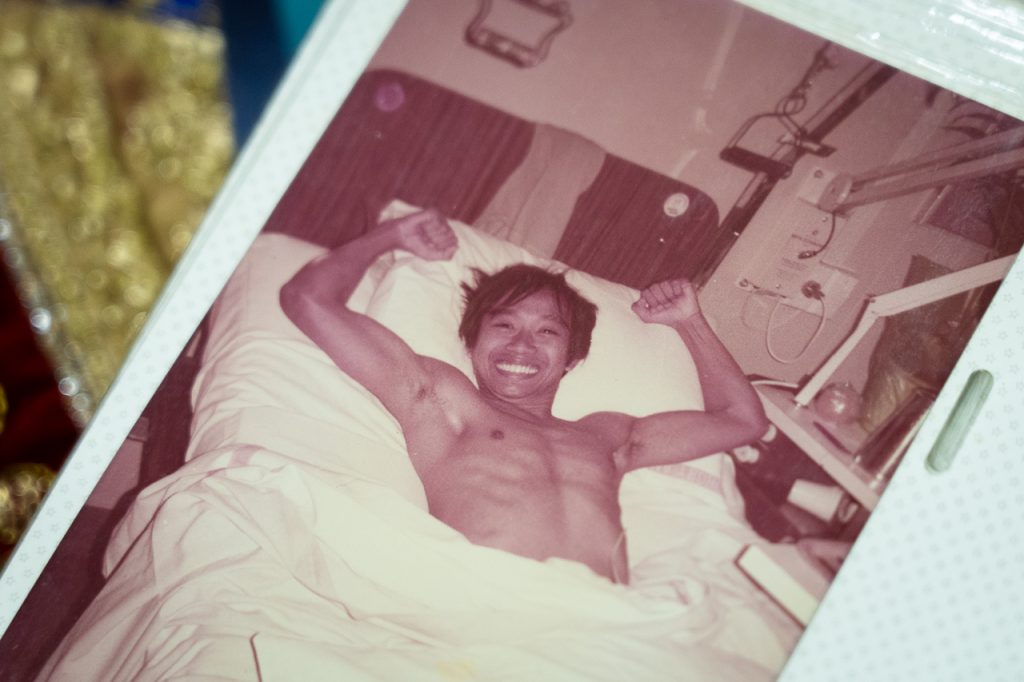 Actually for me, at that time I was ok already la. 
But the problem was my parents, especially my mother. When they see the wheelchair volunteers visiting me, they will always ask the doctors again, "Really cannot walk back?" 
Then I will tell my mother, "Cannot la". 
And my mother will feel so sad. Because no parent wants their kids, from "normal", to become… 
So actually my mother, even until now, she will still say, "If today you still ok ah…" Then I will tell her, "Don't think about that la, what is past is past!"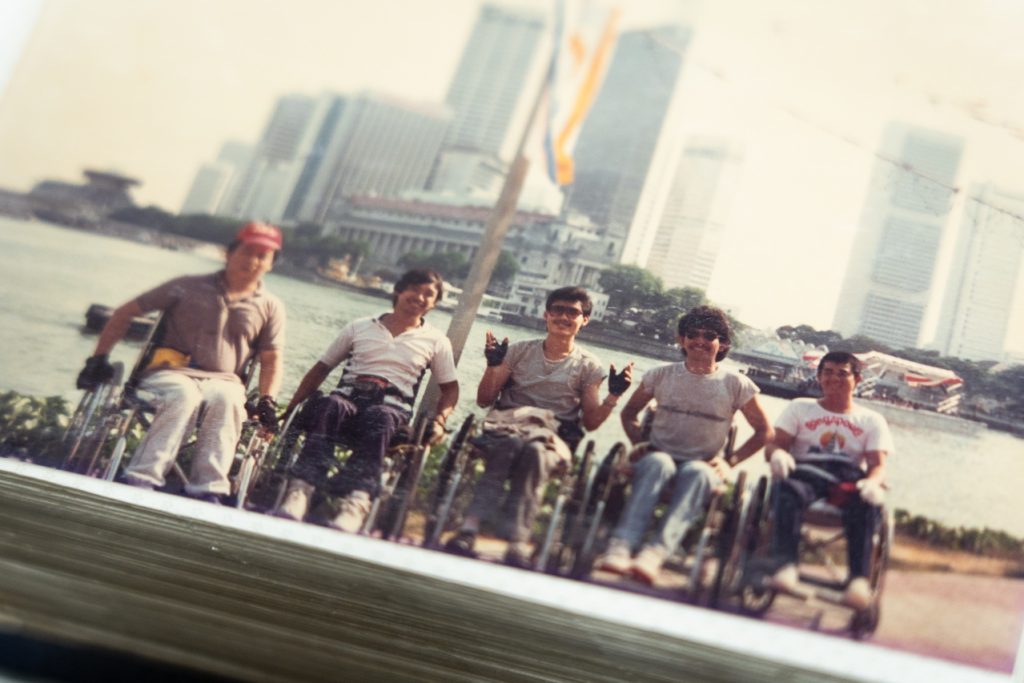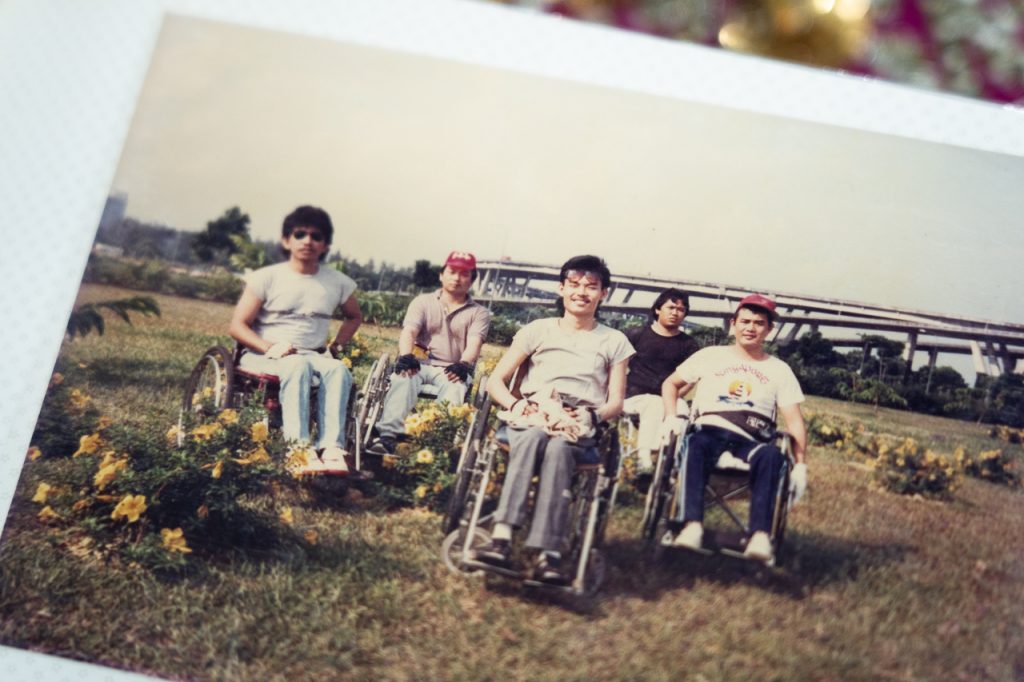 After Tan Tock Seng, I went to
Handicaps Welfare Association [HWA]
to meet fellow wheelchair users.  From there, we formed a group. 
Sometimes, during the weekends, we will meet to discuss whatever problems that we are facing, like obstacles outside that are hard for wheelchairs to navigate. 
Sometimes somebody will call, "Eh we go out!", and everybody will go. Got one time we went from Far East Plaza straight to Marina Square. Just wheeled. We didn't feel tired. We were like one convoy you know. 5, 6 wheelchairs, all went together. Almost like a biker gang. 
From there, we gained confidence.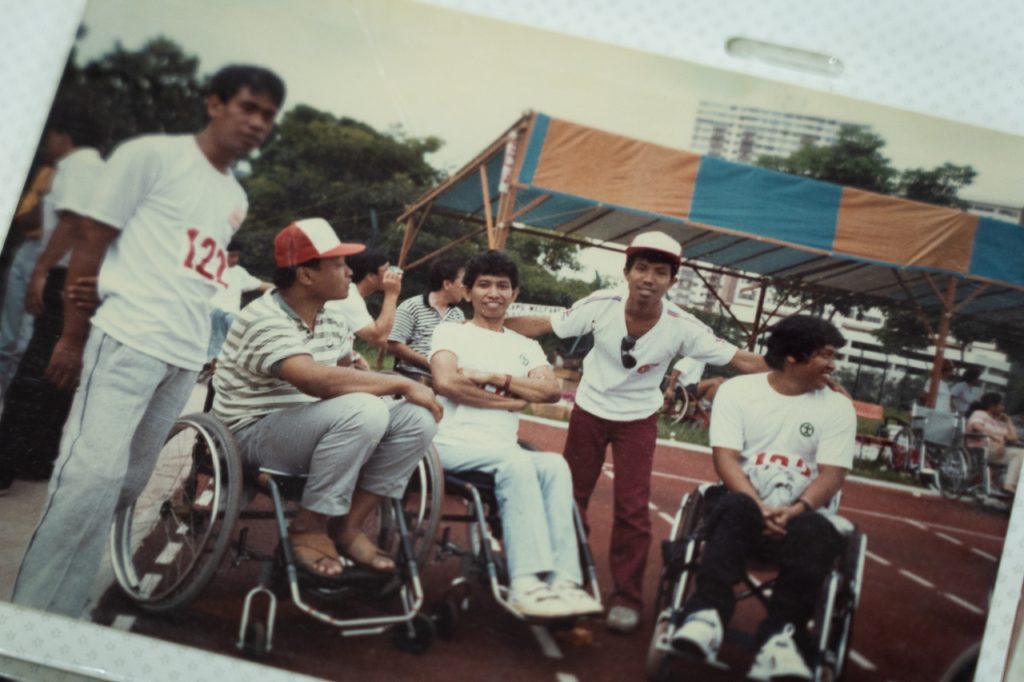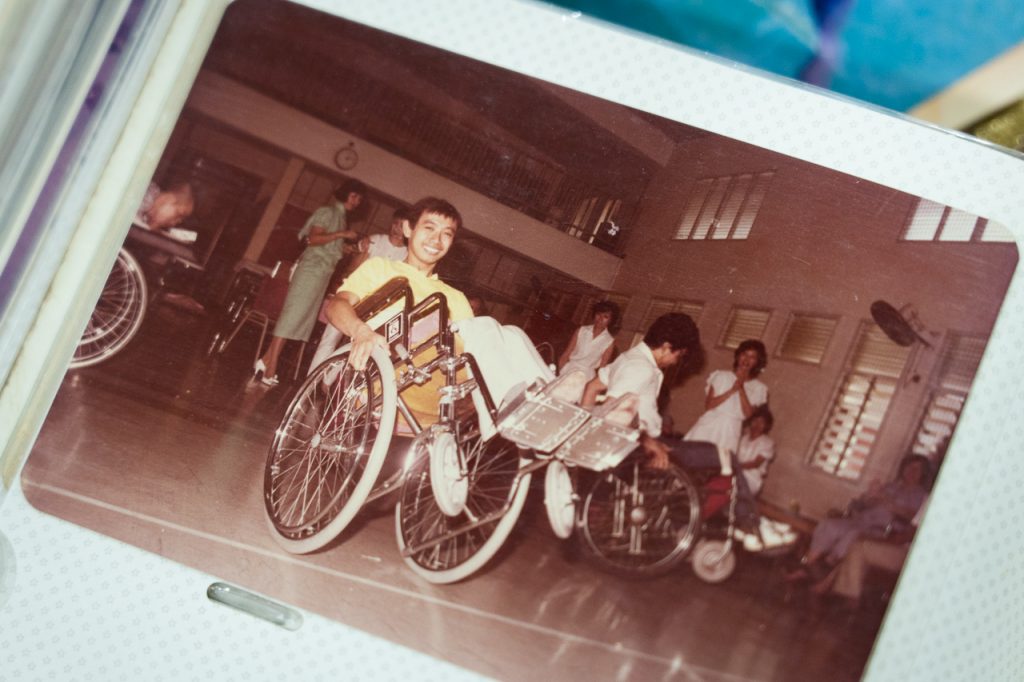 Last time, I was quite active in all these groups. I was close to the HWA and SPD [a local charity that serves people with disabilities] supported me. 
Sometimes we even participated in sports carnivals. There was one held at the YMCA and organised by the HWA.  
Or we would attend birthday parties. I remember the staff at Tan Tock Seng would celebrate with us and invite all of us wheelchair users. But the party was also like a rehabilitation session. They would teach us how to wheelie at the party. Because if there's a curb or what on the path, we would have to wheelie to go up or down. If not we will get stuck at the curb.
It's important to learn these things.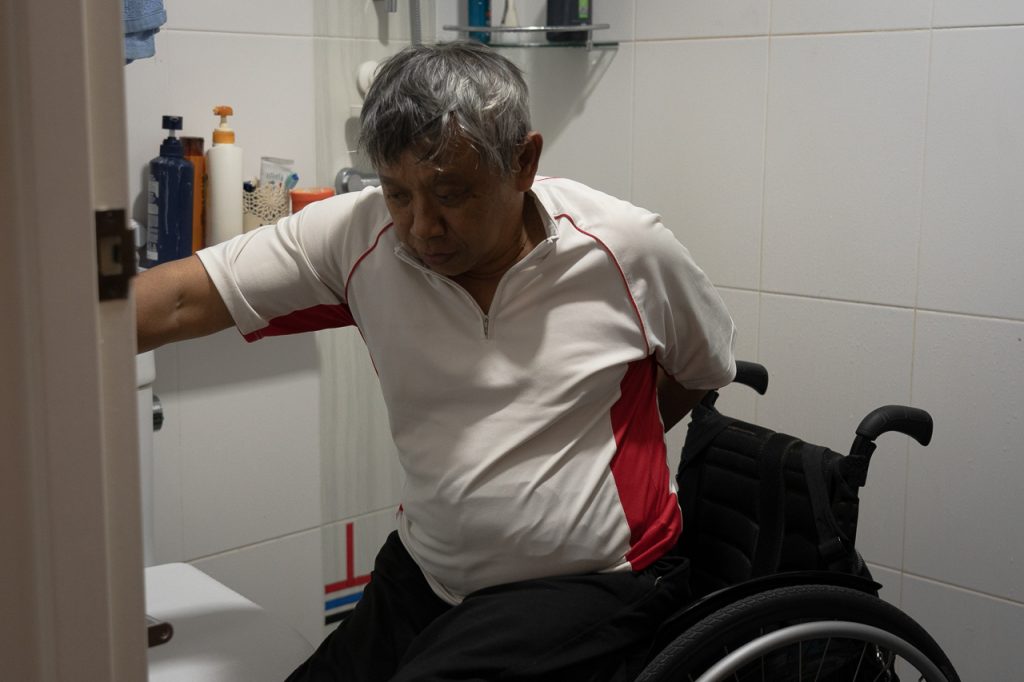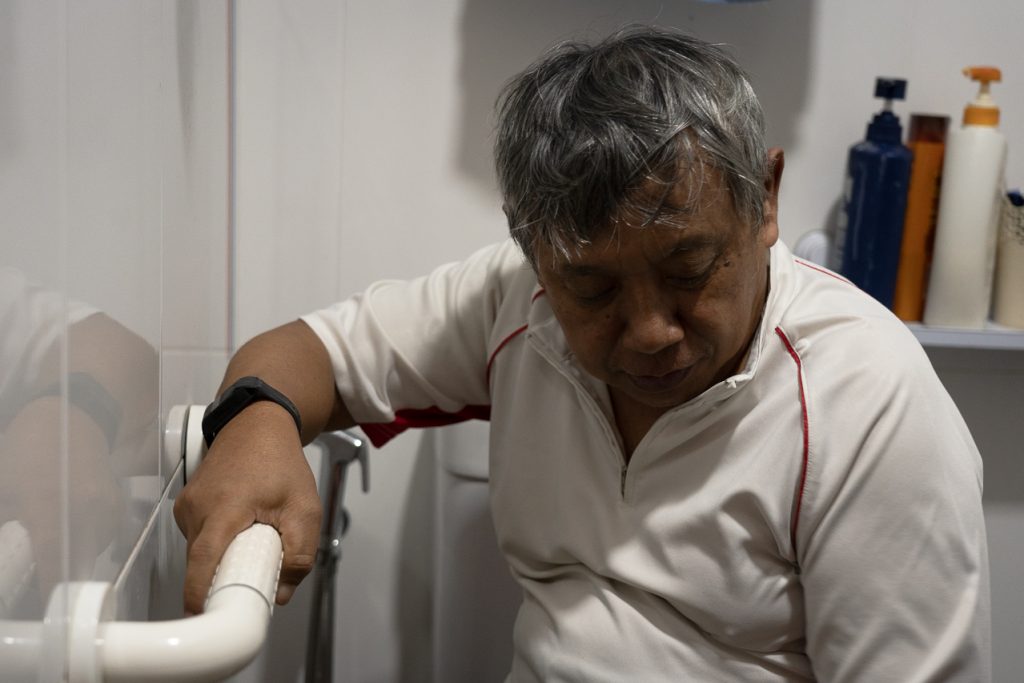 Today, I feel everything is normal. 
My house, everything is normal. Even my bed. Only my toilet has a grab bar. I don't t use a commode and all that. Some people have to use commode … everything I need to do, I just transfer myself.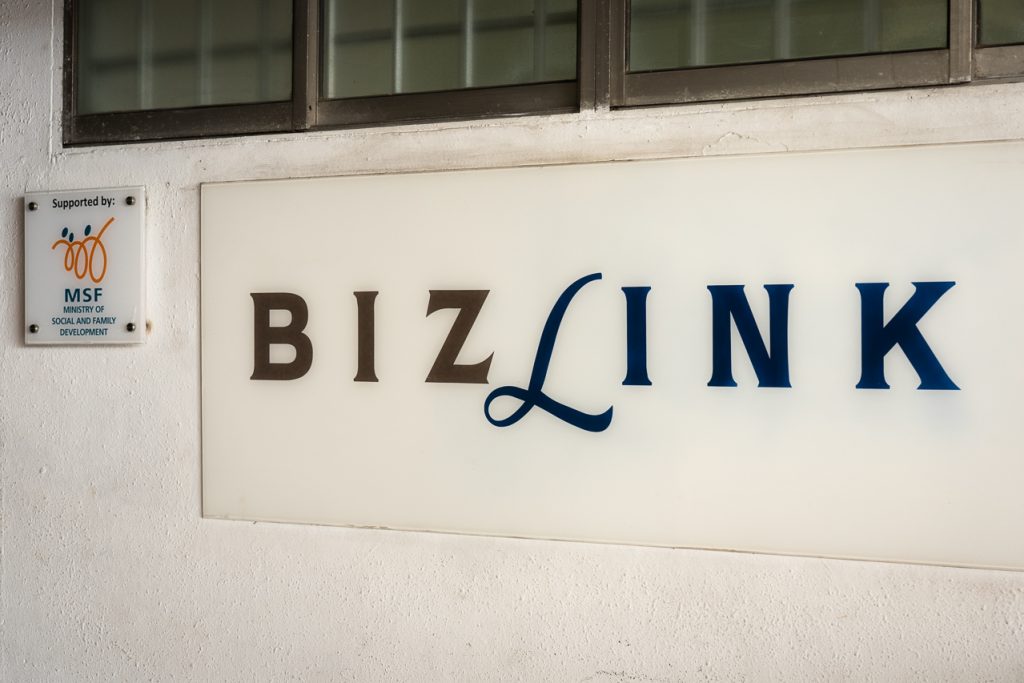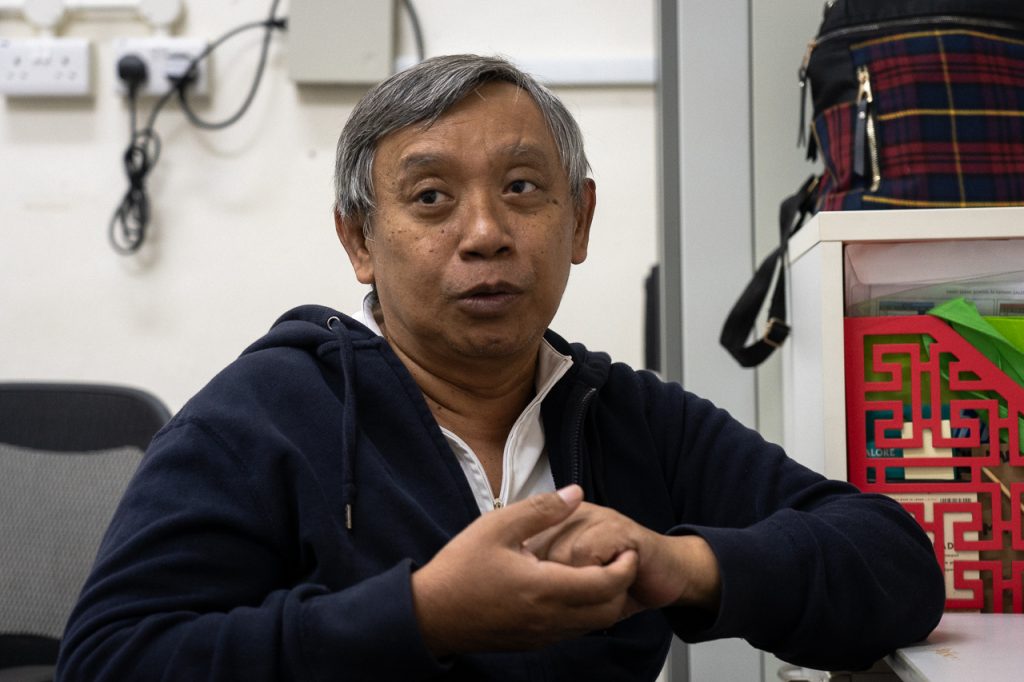 I am doing data entry at Bizlink now. I've been here for over 13 years.
Last time, I went to HWA to ask them how to get a job. They referred me to Bizlink. First, Bizlink gave me a job as a factory worker in manufacturing. When that factory closed I transferred to this job, also under Bizlink. They make sure we will always have a job. 
I have no complaints. I have never wanted to change jobs also. For me, this place is good. Bizlink is very supportive, especially for the handicapped and people with special needs. You look around, you can see already. 
Whatever we need, we just have to call them and they will try to help us.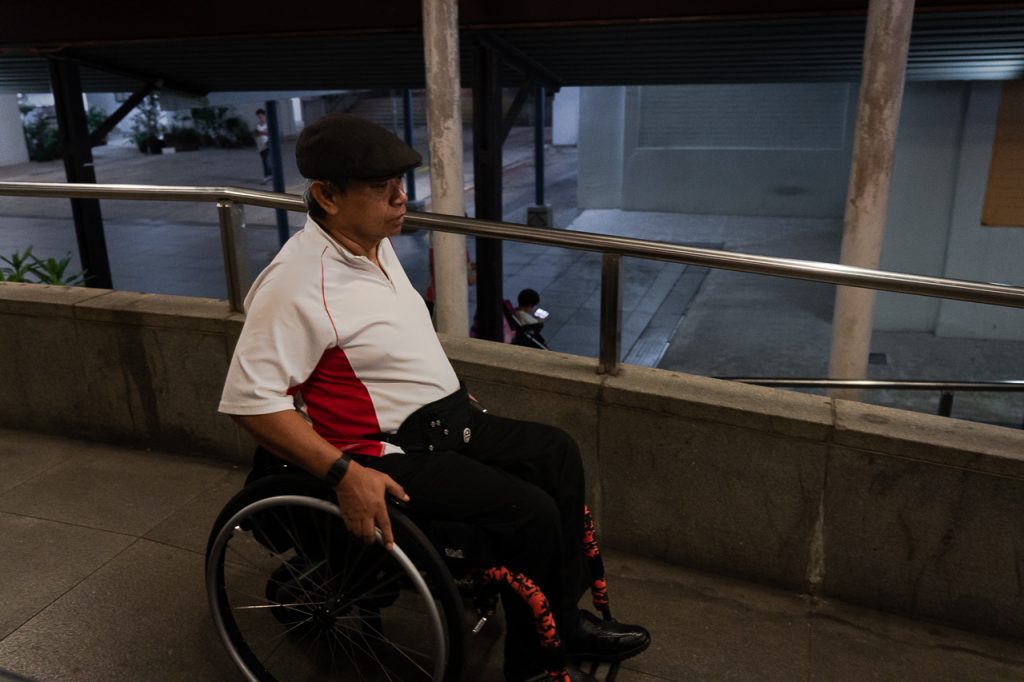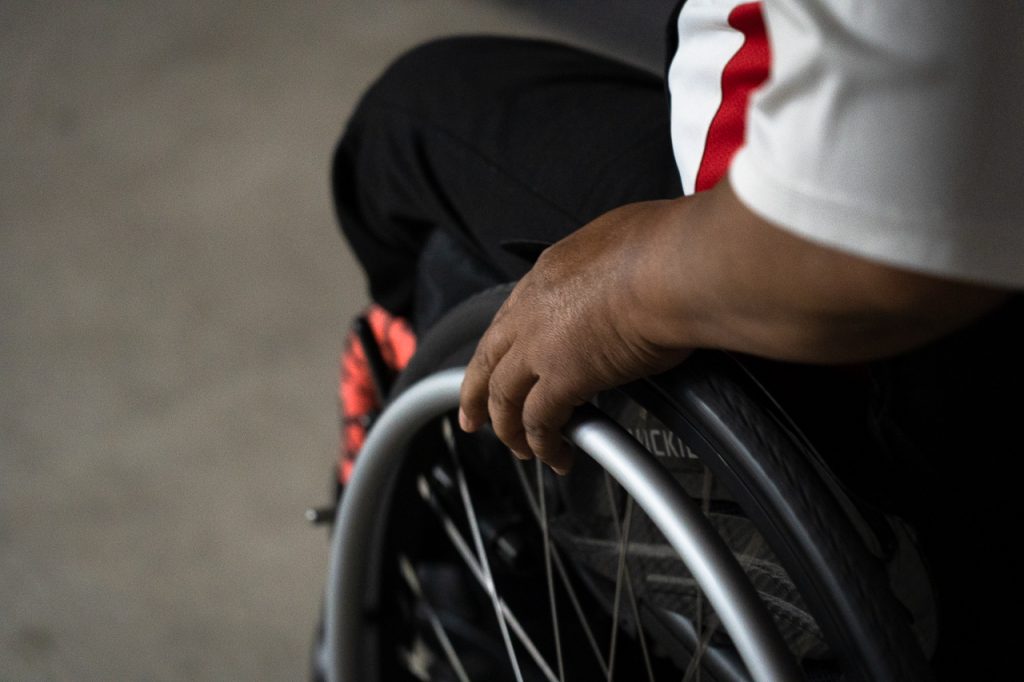 I learnt to drive in rehabilitation, so I applied to LTA [Land Transport Authority] for a car. Under their
Disabled Person's Scheme
, I don't need to pay the COE or
Additional Registration Fee (
ARF) and Preferential (PARF)
for my car. The car is also subsidised,
so it's quite cheap la. That's how I can pay. 
I drove it for 13 years or so. I used to drive my father to work, drive myself to work, drive to JB and KL alone every week. It made me feel very independent.
But after a while, my car started to give me problems.It needed a lot of maintenance. I couldn't afford them, so I returned the car. 
So now to go to work, I take the MRT from Marsiling. Then I take the bus. The journey takes me 2 hours. One way 2 hours. Ok la. Quite relaxing. The only thing is it's a long journey. And the path from the MRT to my house takes around 15 minutes and is uphill all the way. 
So just recently I got this motorised wheelchair. It has a SmartDrive Power Assist System that costs $12000 before subsidy. But SPD subsidised it so I paid $1500 only. Lucky you know. Got subsidy and SPD approved fast. If not, I will have a problem. It will be difficult for me to go home.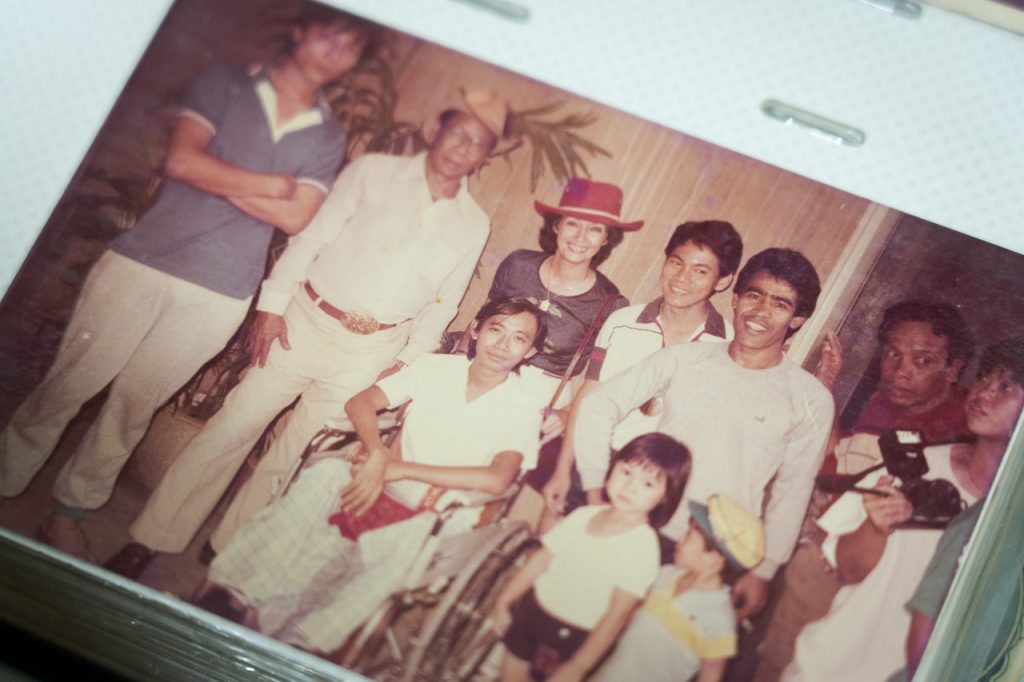 One thing I have is that my siblings really support me. Even when they want to go overseas, they won't forget me. 
They say, "Come follow!" 
I say, "No money." 
"Never mind, we support." 
So of course I say, "Ok" la.
We've been to Vietnam, Bali, Batam, and Bintan. Last year I was in Bali. 
Actually, as a wheelchair user, the most I do is just sight-seeing. For them, they do water rafting, everything. But I enjoy it also la. Just looking at them enjoying, I also feel happy. 
I'm very close to my family. Lucky la, I have them.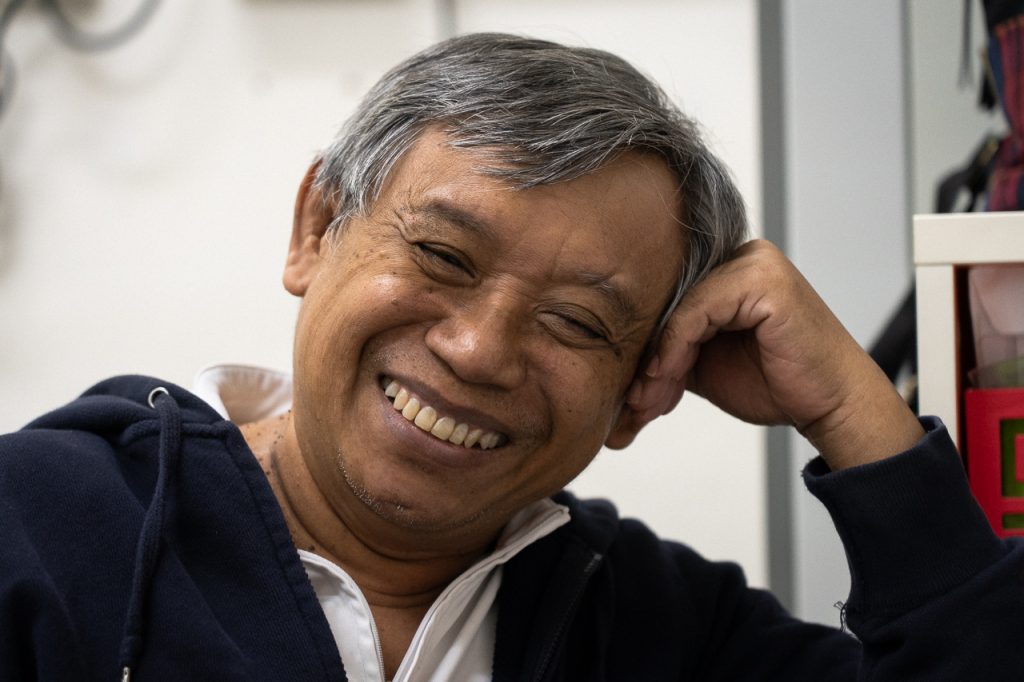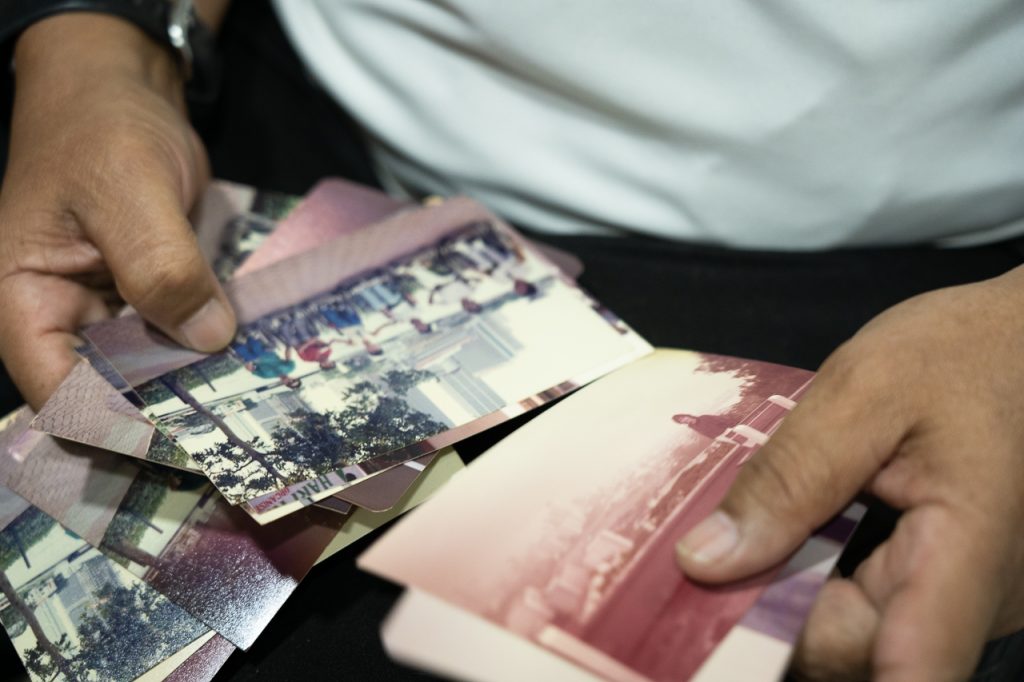 In Singapore today, there is no problem for a wheelchair user. From one place to another, we can wheel. And we have support from so many groups and companies. Only for certain things that I cannot cope with, then I will ask somebody. 
Like this photo album. I had to ask my nephew to take it for me because it was at the top shelf of the cupboard.
This is part of life.
For me, because of all the support and independence I have, sometimes I don't feel handicapped. I feel like I am a normal person.
This piece was sponsored by Community Chest.  
Bakri is one of the many persons with disabilities supported by Community Chest through programmes at Bizlink and SPD. With the right support, persons with disabilities can be given the chance to #AddANewStory to their lives as they gain independence. To find out more about how you can help others like Bakri, click here. 
How has Bakri's story inspired you? Tell us at community@ricemedia.co.