Today, we're introducing you to Mark.
Who is Mark? Mark is the entitled diner from hell. The person all chefs and decent humans hate.
Though Mark is imaginary and hypothetical, he is a portrait based on the experiences of several F&B professionals.
These professionals are: Chef Shawn Kishore, 33, the Founder and Managing Director of Five Ten Holdings (of The Salted Plum and Pasta Supremo fame); Chef Vanessa, 27, hailing from an Italian restaurant; Chef Robin, 29, chef at a grill restaurant in the south of Singapore; Chef Charles, 25, who works at a French restaurant; Chef Jamie, 29, who is based in a hotel restaurant. Julius Lim Jin Yi, 31, a Burpple Tastemaker, completes our F&B pantheon and gives a perspective from the other side of the table.
This is Mark.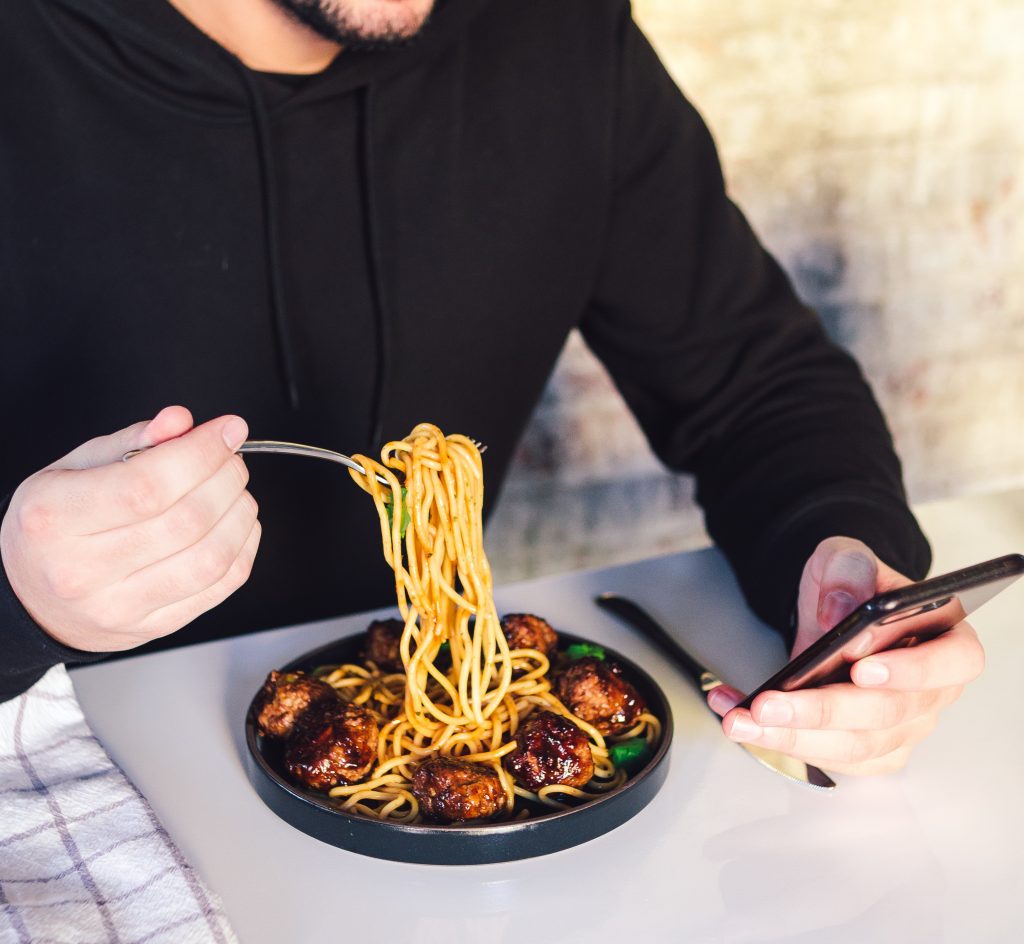 Rice Media presents: The Tragicomedy of Mark of House Ong, Foodie of the Great Grass-fed Beef, Breaker of Food Chains
Scene 1
Mark saunters to the front of house with his whole kampung, palm trees included.
Mark: I made a reservation for 10 but there are 15 of us. Can pull a few tables together?
Maître d': I'm very sorry but we are fully booked tonight.
Mark: You're joking right?! Just pull a few tables together lah.
Maître d': As you can see, we have a queue outside. Perhaps I can seat your group separately?
Mark: Listen to me, I made this reservation through your boss. Do I have to call him? Do you know who I am?
Maître d': I'm sorry, sir. Of course, I will accommodate you. Do your palm trees require baby chairs?
Mark: Do you even have to ask?!
Scene 2
Mark settles into tables that were previously occupied by innocent customers who just wanted a quiet night to eat their steak in peace.
Mark: Waiter! I am ready to order.
Waiter: Yes sir.
Mark: Give me the lunch set menu.
Waiter: It's dinner time, sir.
Mark: I am a light eater. I do not want the rich dinner foods.
Waiter: I am afraid that is impossible as our kitchen has not prepared these dishes for dinner.
Mark: Fine. Then I want this vegetarian pasta. But add fried pork belly and fried egg to it. Also, a whole roasted chicken. Breast meat only. And the asparagus with Hollandaise sauce. A yolk-free Hollandaise sauce, ok? I am watching my cholesterol levels.
Waiter: Sir, Hollandaise is made with egg yolks—
Mark: You think I don't know that? I am a foodie. I know more about food than you. Get your chef here.
Waiter: Yes, sir.
Chef: Good evening sir. How can I help you?
Mark: Give me your Hollandaise sauce without egg yolks.
Chef: Sir, that's impossible. The yolks are needed to emulsify the sauce—
Mark: I have a HEALTH PROBLEM. Do you want me to suffer from high cholesterol? If you are a good-enough chef, you confirm can make one. And don't forget who is paying your wages. Me.
Chef: You are right. A thousand apologies to you and retribution to my kith and kin.
Scene 3
The food arrives.
Mark: Explain this dish to me.
Chef: The chicken is basted in gentle sauce meant to suggest through its fragrance the blossoming of spring.
Mark: Wow. You speak very well for a chef.
Chef: What made you assume I couldn't?
Mark: I thought you were a foreigner. You can go away now.
Chef exits. Mark and his company take endless photographs of the food.
Mark: Hold the chicken breast with your fork. Don't move your hand!
Mark stands on the chair to take a flat lay.
Mark: Move your hand away please. And take your face out of my frame, so ugly. Okay. Now we can eat. Why is the food not hot? The standards at this restaurant are appalling. The chicken skin isn't crispy anymore. Yucks. And why does it taste like flowers? Is there lavender in it?! This is not real French food. Actually, the dishes here are so basic. Roast chicken. Boiled asparagus. I also can make at home. Better some more. Chef!
Chef enters, head bowed servilely. 
Chef: Actually, sir, that is a traditional dish from Provence-Alpes-Côte d'Azur.
Mark: I have been to Paris and I have never heard of this food. KFC has better chicken. That must be a rural province in France.
Scene 4
Mark has eaten three-quarters of his chicken.
Mark: You guys still hungry? Me too. Let's send the chicken back. We can ask them to cook us the duck instead. This restaurant actually quite value for money, got 2-in-1 bird dish!
Scene 5
Mark has finished his meal and is writing a review online. He reads out his review.
Mark: This is a pretentious restaurant that says it is French but is inauthentic and does not have an identity. Chicken was not nice. Asparagus not worth. Oysters not fresh, tasted like it was from the sea. French onion soup too gao. I just didn't like it. Only good thing? Panna cotta damn shiok. This is Mark, your trusted super foodie blogger always on the hunt for discovery of hidden gems, lost stalls, must-trys, shiokalicious authentic food.
Exit Mark and kampung, palm trees included.
END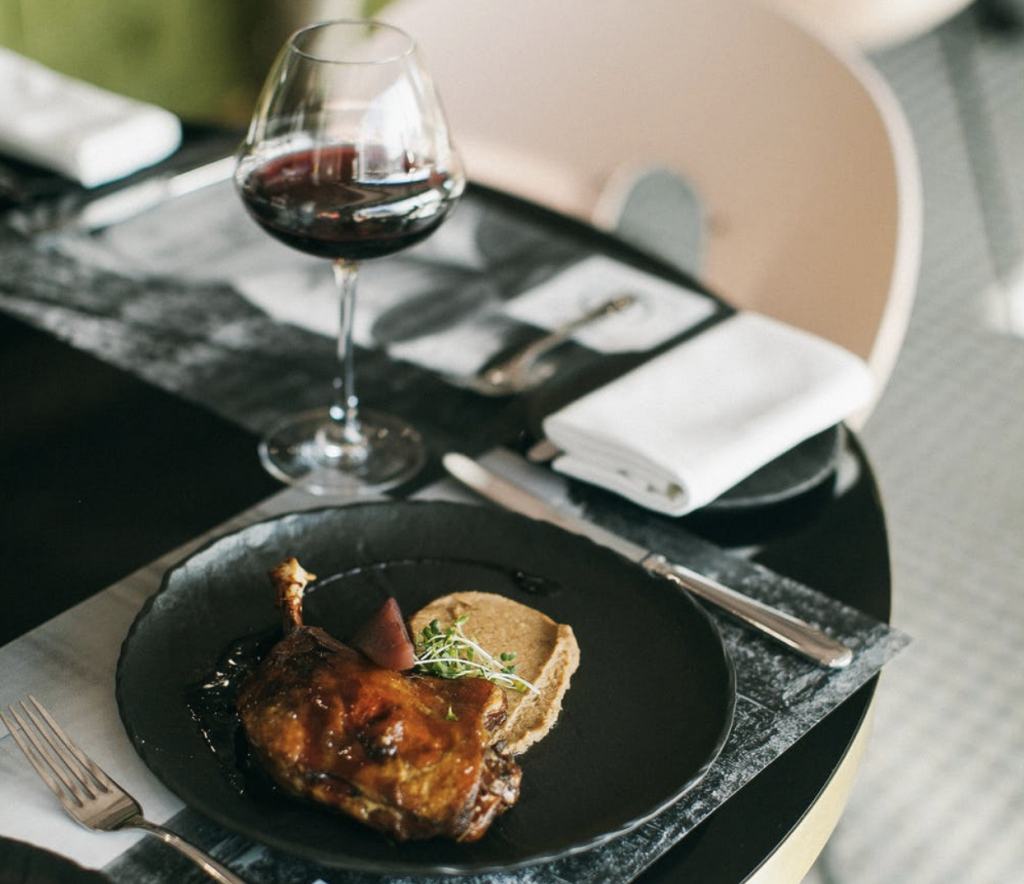 Before hearing the chefs' stories, I thought I would explore the nuances between being discerning and demanding. I wanted to find out when diners' well-meaning intentions are actually insulting to the chefs.
As it turns out, however, the line between decency and entitlement is pretty clear. There's nothing for me to analyse.
To avoid being an entitled diner, simply don't be Mark. I have faith that you, dear reader, can tell what is wrong with his behaviour.
Yes, the above scenarios sound ridiculous. But all of them are based on the real encounters of chefs who have to deal with people like Mark on a daily basis.
And no, these situations are not exaggerated in any way.
Chef Shawn had to deal with a spontaneously reproducing dining party that swelled from 10 to 15.
Chef Charles was accused of being Malaysian by a diner because she was taken aback by his eloquence. He is also tormented, on a regular basis, by the sight of his soufflés deflating pathetically while diners spend minutes taking Boomerangs of them.
Chef Vanessa once witnessed a diner who tried to manipulate particle physics by making pork belly vegetarian.
Secular omnipotent being, grant them the serenity to accept the things they cannot change.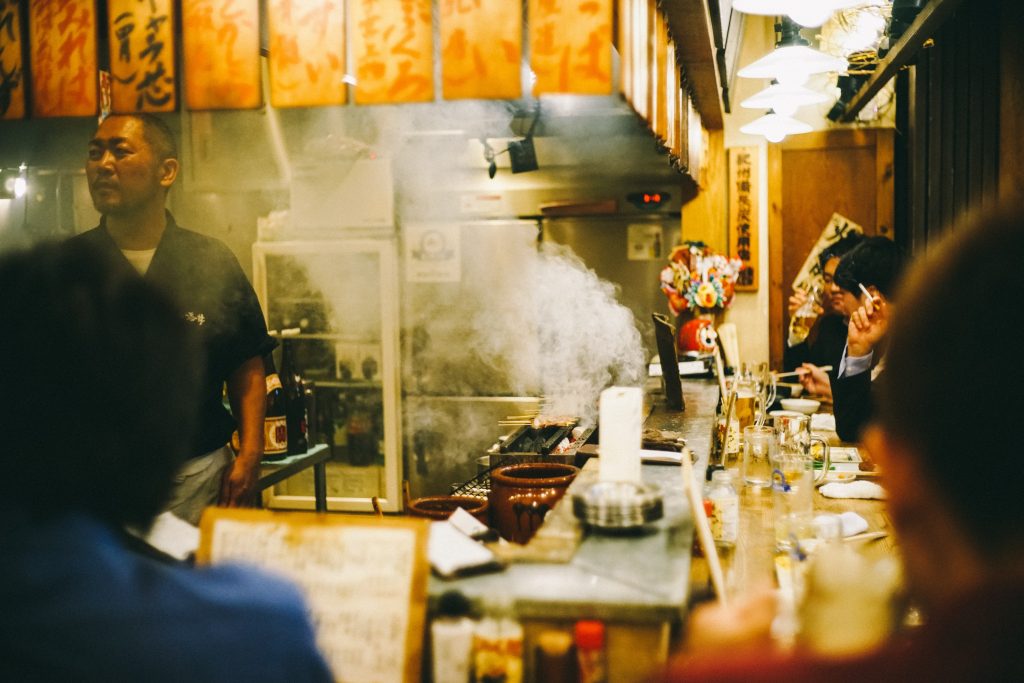 Chefs already have to contend with a demanding work environment. They work in
a blazingly hot kitchen for an average of 12 hours a day
, 6 days a week, with only 4 days off each month.
For a Michelin-starred establishment, they can be stuck in the kitchen for up to 17 hours daily, according to Chef Vanessa.
And when they have to deal with exasperating diners like Mark every day, it is understandable that they can come across as "unfriendly and unapproachable", as Julius, a Burpple Tastemaker, puts it.
Julius, however, thinks that such an impression of chefs is unfair. He recalls a pleasant memory at Corner House: Julius does not eat raw oysters, so the chefs generously suggested swapping them with lobster as it would go well with the dish too. Needless to say, Julius was impressed by both the food and the hospitality of the chefs there.
Indeed, chefs actually welcome interaction with the diners, contrary to the belief that they are impatient and brusque. Chef Vanessa, for instance, would be happy to take "extra time explaining the dishes and concepts behind them" to guests who are genuinely curious about what they are eating.
Chefs are also eager to find out whether their guests had a good or bad experience. After all, at the heart of their profession is a desire to cook delicious food for other people. Chefs want guests to "have an enjoyable experience" and "will take very good care of them" by trying to "accommodate everyone's requests".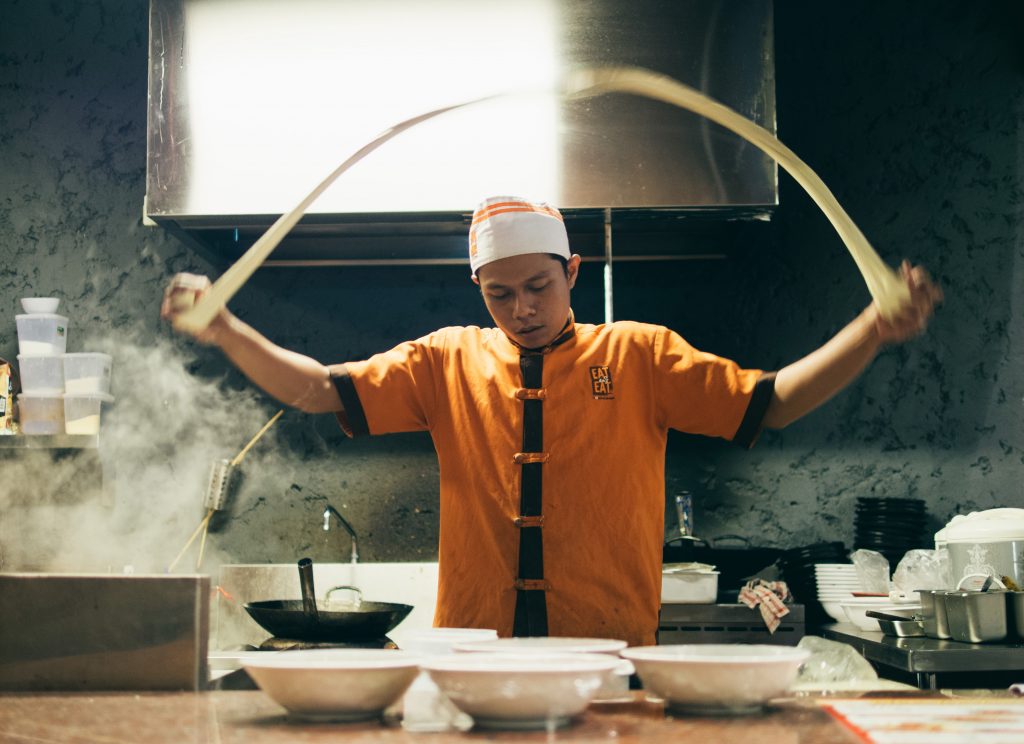 So, please, make it easier for them to make us happy.
If you have a complaint with your food, tell it to the chefs in person, in precise terms—'no kick' or 'not value for money' do not count—instead of leaving a nasty and vague review online.
Chef Vanessa grouses, "Most of the times with bad reviews, guests do not ask us and find out more about the dish. They write us off immediately."
In addition to writing off these chefs, diners often write scathing reviews on social media when they are displeased with their meals. This is despite the fact that chefs and wait staff often enquire how diners' meals went. But diners give them a shy and generic "okay, good"—which is actually code for "I have a whole novel to write about my experience but I will post it online instead of telling you."
This is one of the pet peeves of Chef Charles. He says, "Most of the time, reviews online don't really help much. And Singaporeans are terrible at describing food … most of it in general will say something along the lines of 'great ambience. Chicken was nice' or 'the prawns damn shiok'."
Not all Singaporean diners are like that, of course. Julius is mindful that diners should "give constructive feedback to the restaurant and chef, and not just rant on social media immediately".
And for good reason—this type of constructive feedback is taken very seriously by chefs. Chef Shawn says that, at his restaurants, "If we screwed up, we take ownership, apologise and invite them back." Similarly, Chef Vanessa reveals that her restaurant will "discuss to find out exactly what happened at the table … [and] work on and improve [the dish]".
On the other hand, if you've had a delicious meal, send your compliments to the chef. Tell them specifically what you liked about the food, whether it's the play of textures or the deep earthy flavour coaxed from every morsel of morel. When they receive feedback, they can "do their best to make dishes well-suited for diners in the future," Chef Vanessa says.
It was for these very reasons that Burpple decided to launch their new Private Feedback feature. Right after Burpple Beyond members redeem a deal, they're able to give their feedback privately to merchants through the app. This was created to help business owners and chefs improve their dishes and provide better dining experiences.
And if you're ever in doubt as to whether you're behaving like an entitled prick in a restaurant, just think of what Mark would do—then do the exact opposite.
This story is part of a new food column on Rice and a collaboration with Burpple, Singapore's leading dining discovery platform and 1-for-1 dining membership program.
All research and interviews conducted by Justin Vanderstraaten.
Before you leave a negative comment on this article, talk to us personally at community@ricemedia.co