Top image credit: Gov.sg
It's safe to say that most Singaporeans have finally lost what little faith they had in SMRT's ability to deliver.
Even if a whole gamut of punishments had been dished out to those responsible for one of the worst train disruptions in the country's history, the deep-seated problem in the public transport industry isn't going to resolve from here on. With both train operators owned by Temasek Holdings, there is no competition whatsoever and thus little incentive to improve.
No matter what happens, the state's investment company would still protect its assets anyway.
This leaves Singaporeans with no other alternative but to tweet more complaints to @SMRT_Singapore when problems arise.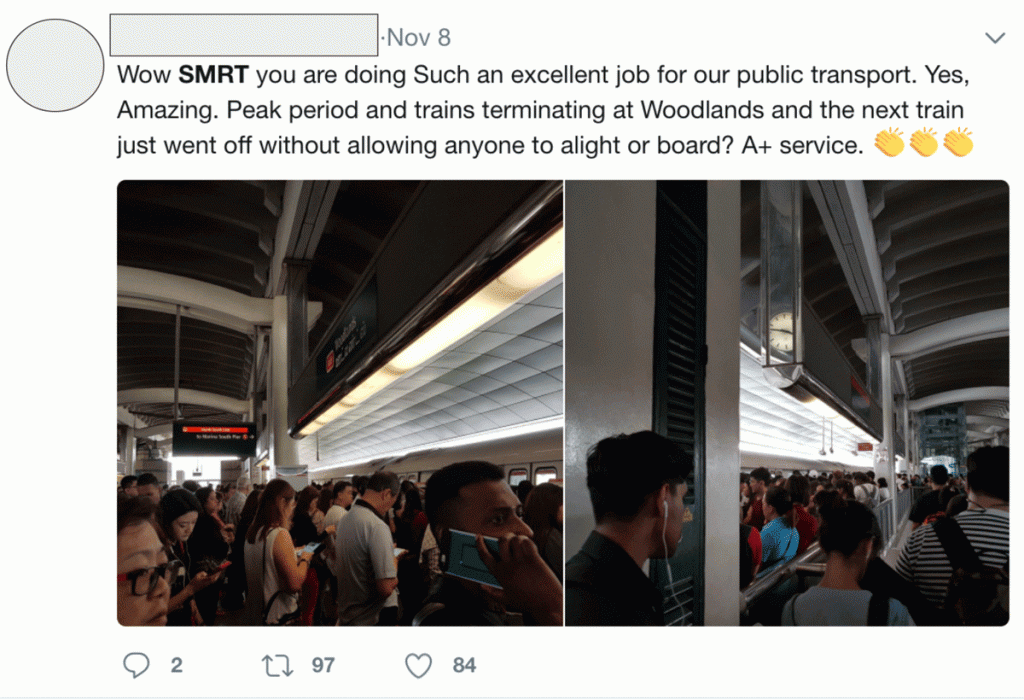 But it doesn't have to be this way.
The Land Transport Authority (LTA) can introduce real competition into Singapore's rail industry by bringing in a third operator.
The idea may sound far-fetched, but it has in fact already been implemented in our public bus system.
Two new operators Tower Transit and Go-Ahead Singapore joined incumbents SBS Transit and SMRT Buses last year, after a new Bus Contracting Model was introduced to revamp the industry.
Under the model, LTA took over all operating assets such as buses, bus stations and management systems, and leased them to operators who would place bids for control over the various routes.
This lowered the barriers to entry and thus successfully increased competition in the formerly monopolistic industry.
It wouldn't be too hard to effect the same kind of change for our train network.
In July 2016, LTA took over SMRT's 60,000 operating assets along the North-South, East-West and Circle lines, as well as the Bukit Panjang LRT for a sum of $1.06 billion.
This move came into effect under the New Rail Financing Framework (NRFF), which was first implemented in 2011 for SBS Transit's Downtown Line.
The expansion, upgrading and replacement of all assets, including trains, signalling systems, and maintenance equipment, now fall under the purview of LTA. No longer in-charge of their assets, the roles played by SMRT and SBS Transit have been reduced to that of licensed operators who pay LTA an annual fee (determined by the year's profits) to run their respective lines.
These licenses expire after 15 years—reduced from the original period of 30 to 40 years—and can also be revoked. LTA stipulates that this was necessary to allow them to re-tender the operation of rail lines more often, making the industry more contestable.
LTA may not have directly expressed the intention of opening up the market for a third train operator to compete with SMRT and SBS Transit, but it has already laid the grounds and rules to do so. Thus we should not foreclose the idea of such a possibility.
"To be sure, the rail network does not come with the same flexibility as that of the bus network," says Eugene Tan, a law professor at the Singapore Management University and former Nominated Member of Parliament.
"However, the option of a third operator for our MRT network is worth giving serious thought to in the fullness of time. There is a lot of potential in such a possibility."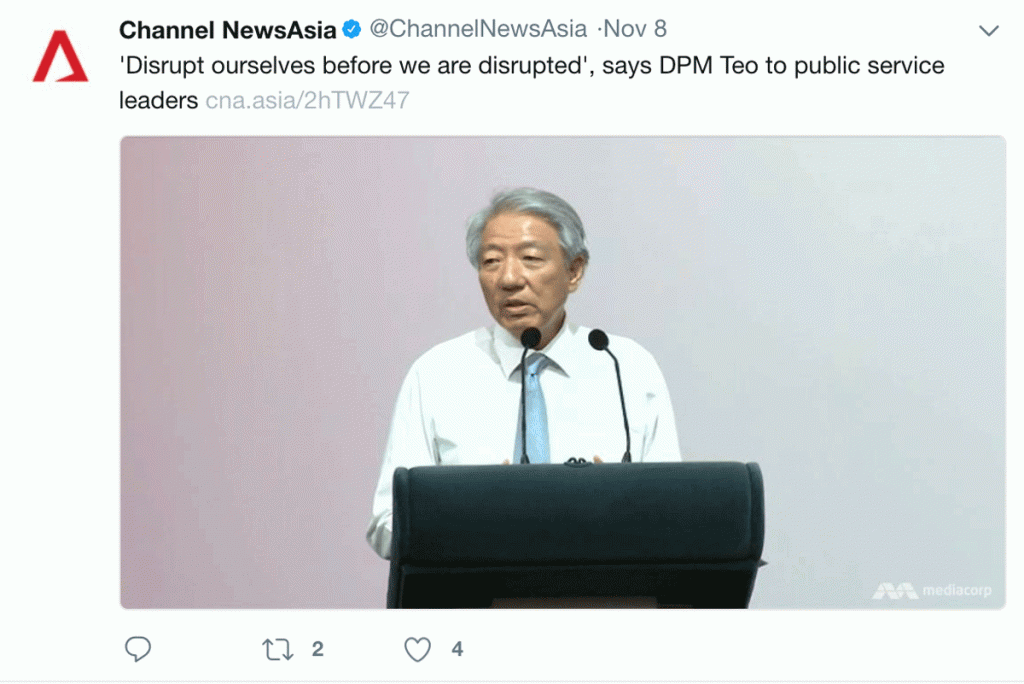 So who should take over from SMRT or SBS Transit should either continue to flounder?
If re-tendering does go through, whichever operator enters the market needs to match up to, or even surpass, SMRT's years of experience and extensive workforce while also avoiding its pitfalls.
And given our dearth in local options, this responsibility may very well fall on the shoulders of a foreign company.
While this sounds like a proposition to balk at, it's important to note that Singapore has often already assumed the role of a foreign operator in other countries for a variety of sectors.
For instance, our Port of Singapore Authority (PSA) is one of the largest port operators in the world, managing terminals in at least 15 countries.
Most notably, we have been engaged by China on the development of infrastructure and services for its Tianjin Eco-city and Dalian Container Terminal, as well as the operation of 18 other railway container terminals across the country.
Considering the extent of the disaster at SMRT, we certainly have to consider letting a third-party operator take the reins if it can do a better job in delivering reliable train service. Even if this means swallowing our pride.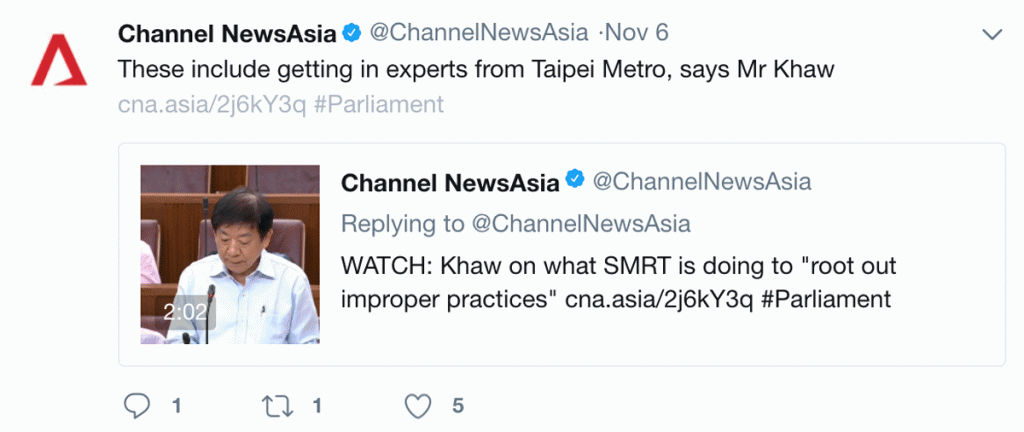 Frankly speaking, it's hardly a bad position to be in; even Transport Minister Khaw Boon Wan knows this.
He has already made the first move by bringing in experts from Taipei Metro to consult on revamping SMRT and to conduct an independent review of its operations.
At present, the Taiwanese rail company serves more than two million passengers a day and has an unparalleled record of 800,000 km between disruptions. This, according to Minister Khaw, is the gold standard for Singapore's own trains to meet by 2020.
Perhaps Taipei Metro could be offered to run the Circle Line and Thomson-East Coast Line in the future, should SMRT prove that it is not capable of operating four train lines efficiently?
With fewer responsibilities on its plate, SMRT can better focus on tackling the never-ending stream of problems arising from the North-South and East-West lines, rather than trying to juggle everything at once.   
Moreover, with increased competition and the threat of losing their operating licenses (and the lucrative profits that come with it) entirely, SMRT and SBS Transit will finally get the push they sorely need to get off their asses and improve their own competencies and know-how.
As for the consumer? Hopefully fewer delays, faults, garbled announcements over loudspeakers, and less waiting around in the station for a train that may never arrive.
No doubt there will be risks and uncertainties involved in handing over control of our transport systems to a third-party. But LTA, who will keep a close eye on all the operators as the industry's watchdog, should keep everyone in check.
And while having a foreign operator run our lines deals quite a blow to our ego, it all boils down to being able to give and take.
"We should not hesitate to learn from others, especially as we aim for a world class public transport system that we can be justifiably be proud of," says Prof Tan. Short term pain for long term gain, basically.
If we are to truly expect any serious improvements, a duopoly comprising two companies stricken with operational inadequacies must not remain the status quo.
But until we have the threat of a third competitor in the market, all we have are just promises from SMRT to do better.
And promises will not get me to work on time.