With a sweeping glance across the campuses of NUS, NTU and occasionally even the allegedly "well-dressed" SMU, you start noticing a common article adorning almost every outfit: almost everyone is carrying an 

Anello

 backpack.
From guys casually slinging it over one shoulder to girls rushing through campus with their colour-blocked Japanese backpacks, it's everywhere.
Without anyone noticing, the Kanken craze must have given way to its Japanese counterpart. After gaining popularity mid 2016, a simple Google search on 'Anello' now results in a plethora of articles educating you on how to discern an "authentic" Anello bag from a "fake" one.
As touted on nearly every website that carries it, Anello bags have quickly become "Japan's Most Popular and Hottest Selling Backpacks".
Parent company of Anello, Carrot Company, having previously sold their bags only in elusive subway stations in Japan and departmental stores, recently launched their e-commerce site. Today, when you stroll along the streets of Shibuya, it's not difficult to see the benefits of having chosen to sell these bags online.
Despite Anello having no brick and mortar store in Singapore, Singaporeans seem to have had little to no problem getting their hands on the bags.
Online and third-party retailers in Singapore also have taken to stocking up on Anello backpacks, riding on the wave of its burgeoning popularity in Japan. From Tangs to Takashimaya, Anello bags are everywhere. Even Singapore's largest online retailers like Lazada and Zalora were the first few to get their foot in the door.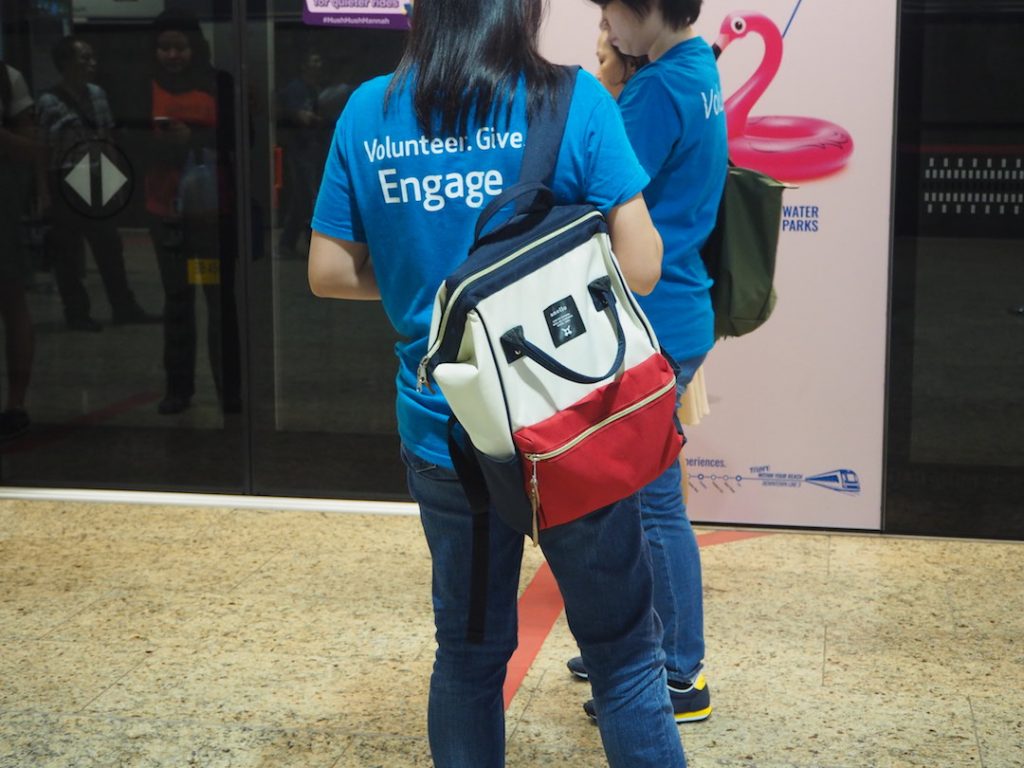 Apart from these more mainstream avenues, Airfrov—a platform where travellers help bring back products from overseas for a fee—seems to have comfortably positioned itself strategically in the Anello trend. They teach customers to 

differentiate authentic and fake products

, 

introduce the less popular designs of Anello

, and 

even keeps us up to date about Anello's parent company's online expansions.
At the same time, the popularity of this bag isn't just about platforms like Airfrov creating accessibility or Lazada and Zalora offering huge discounts on them.
Rather, every Anello fan seems to tout the versatility and TARDIS-style spaciousness as its primary appeal. They essentially call it the real-life version of Mary Poppins' magic bag, where it always seems bigger on the inside than it does on the outside.
Concurrently, it seems to go together with every style, outfit, and gender. From diaper bag usage to school bag and even an everyday professional backpack, the word "craze" seems comfortably apt in describing this trend.
Because, you know, storage.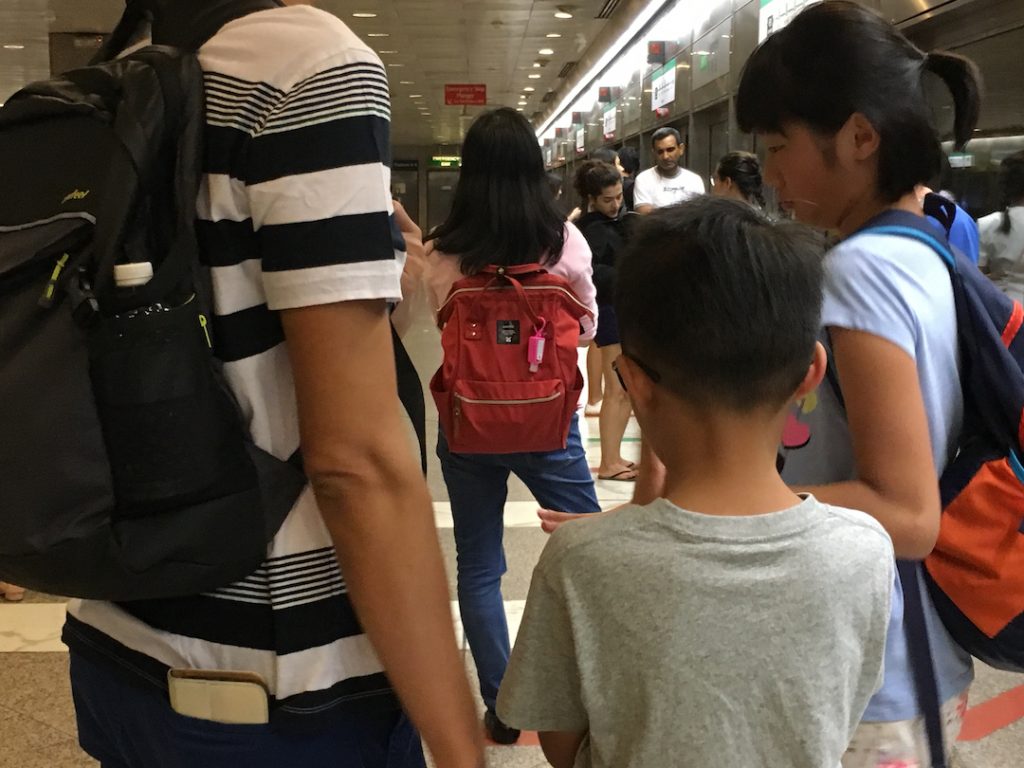 One wonders, is this simply a matter of jumping on the bandwagon and being 'on trend'"? There has to be a reason why these sub-affordable backpacks that are arguably hard to get are a becoming a kind of phenomenon that is spreading like wildfire.
Could it be that with a bag as popular as such, it's become a matter of street cred?
It could simply be the small but very noticeable differences, such as how white BATA school shoes are always differentiated from the more expensive Converse All-Stars in primary school. You may think it's just a trend, but the discerning eye of your primary schoolmates never fails to notice.
Max, an NUS undergraduate, tells me that her bag was "bought from Japan."
Daniel, a secondary school student, while waiting for his bus home, tells me that he does care about the authenticity of his bag. "I found these bags online, some on Carousell. I do check the tags and ask for photos of the bag to make sure I'm paying $70 for the real one," he tells me as he shows me just how many textbooks his bag holds.
Like many others, both of them value their bags' authenticity, perhaps also because of how common they have become. No wonder Airfrov has had so much success, what with shipping their goods directly from their motherland itself.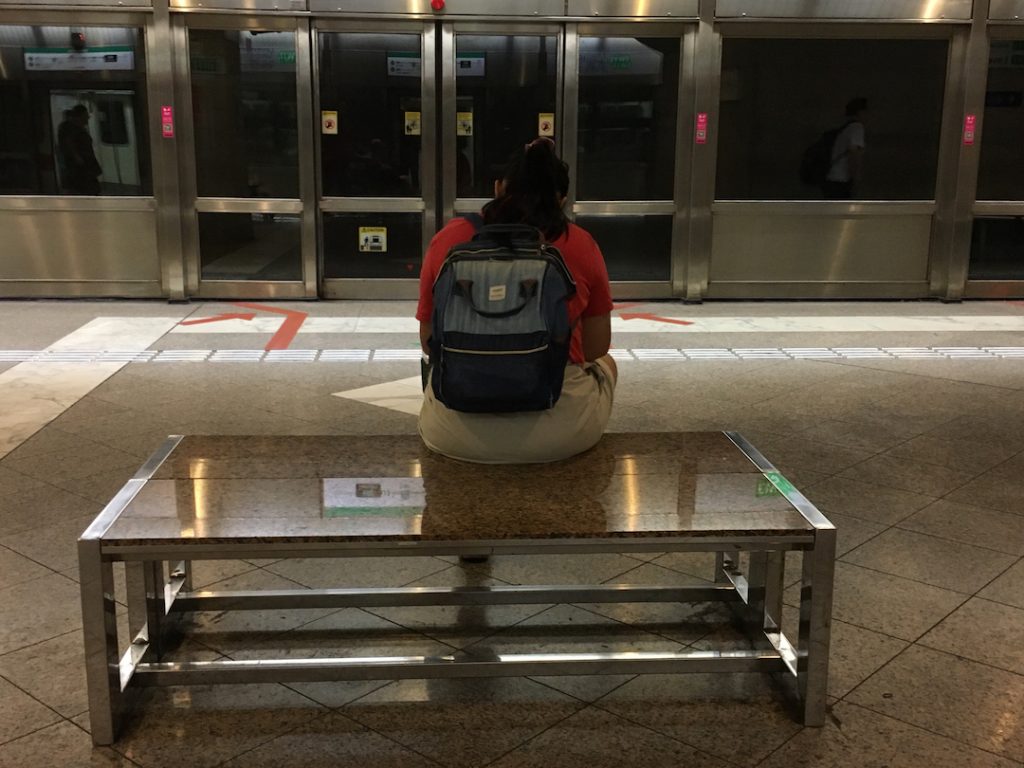 When it comes down to trends like these, it can be hard to explain why they even happen in the first place.
Singaporeans pride themselves on being super-pragmatic, always after a good bang for their buck. Yet with all the distaste for outfit clashing, trend-chasing, and aversion from having something everyone else owns, this backpack trend in particular can seem even more perplexing.
From what we do know about Singaporeans, they have no qualms standing in a queue for hours on end for cheese tarts,  shoddily made Hello Kitty figurines, or even Minions that come along with a happy meal.
Anello bags might not have sprouted similarly ridiculous queues, but one still occasionally has to jump through hoops to purchase one either online, at stores with limited selections, or via traveller.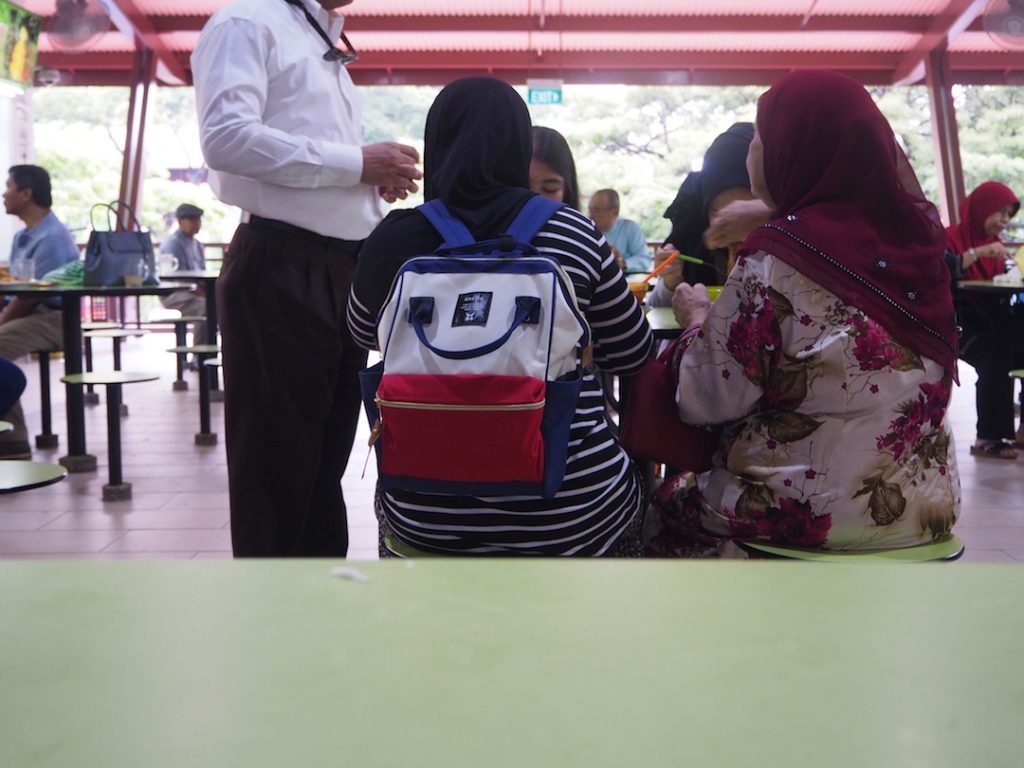 Gretchen, a 26 year old in her first job, shares that she actually doesn't mind the popularity and ubiquity of the bags. In fact, seeing everyone own one was what made her more inclined to find out what the fuss was all about.
And maybe that's all there is to it. Maybe we just don't want to miss out.
Such trends usually are perpetuated through a cyclical system. With mainstream popularity, even the curiosity of naysayers can't resist being piqued. And with just the smallest bit of interest in finding out for ourselves whether it is worth it or not, we inadvertently join in the hype.
"Just try la" can turn into "just buy one la" quicker than we realise.
But perhaps FOMO (fear of missing out) isn't such a bad thing. Understandably, we all want to be part of trends. We want to stay relevant, to be part of things we can talk about. Or maybe it's just about making sure we don't let a good deal slide by.
Whatever it is, I'll be right back—I'm getting myself an Anello bag.