Illustrated by A Good Citizen.
Foreign workers. We see them around us every day; individuals who have left their homes to work here in Singapore as part of our community.
They are usually seen gathered in groups in Lucky Plaza along Orchard Road, the area around Peninsula Plaza and other open areas, wherever they can lay out a sheet on the ground to have a picnic. For many of us, its too easy to think "gosh, there are so many of them!", and forget that they have lives beyond work.
This holiday season, we speak with 5 foreign workers and get them to describe their homes for an artist's rendition. All of the individuals we approached were wary at first as we explained what we were doing and what we wanted to talk with them about. Most said no—not out of hostility or rudeness, but a certain guardedness.
Most of those who eventually agreed to talk with us had difficulty conversing in English; we had to ask a lot of questions before piecing together their replies. This language barrier perhaps accounted for their reluctance to be interviewed in the first place.
And yet, all of them warmed up the moment they started talking about their homes. They were clearly happy when sharing about their children, parents, and the familiar sights of their home country.
There were no dramatic tears or wistful silences; just matter-of-fact descriptions and memories which served to remind us that while some of us are lucky enough to come home for Christmas, there are others who will have to wait a little longer.
Mya Phoo Wai (25, Myanmar, domestic helper)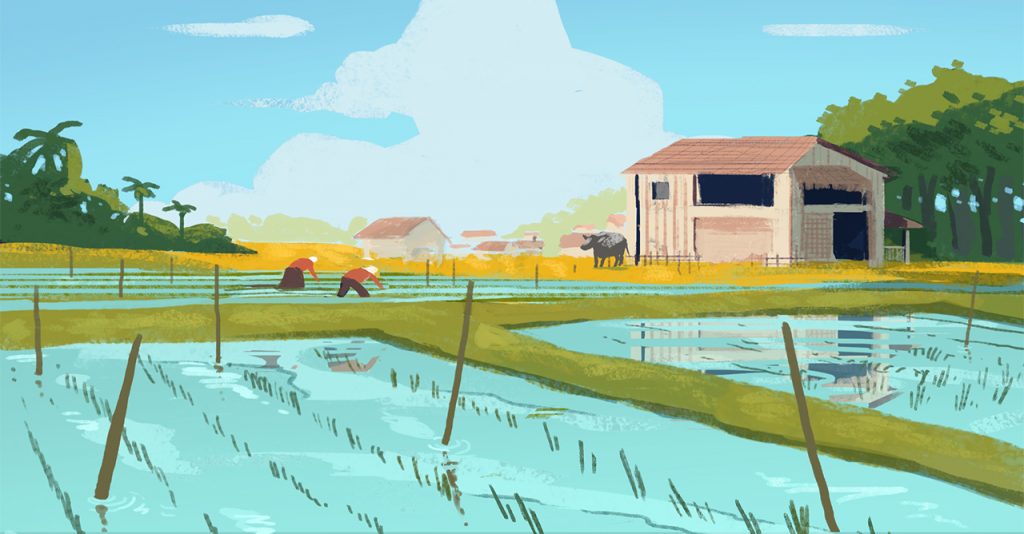 "I came to Singapore three years ago, because I had to earn money to support my family. My village in Myanmar is quite big, about 400 to 450 people. My home is a two-storey wooden house. We built it ourselves. Triangle roof, high walls. The bedrooms are small: just a bed, cupboard, table and chair. Sometimes we have two or three people sharing each room. I have seven people in my family. My brothers and sisters are from seven to 20 years old. One of my sisters is in university, second year. My parents are rice farmers. Every day they cycle about 20 minutes to the rice fields. Many people in my country are rice farmers. The houses in my village are quite close together, we see many other houses around us. Of course there are also many trees and flowers, and there is also a river nearby."
Xiaoyan (26, Myanmar, domestic helper)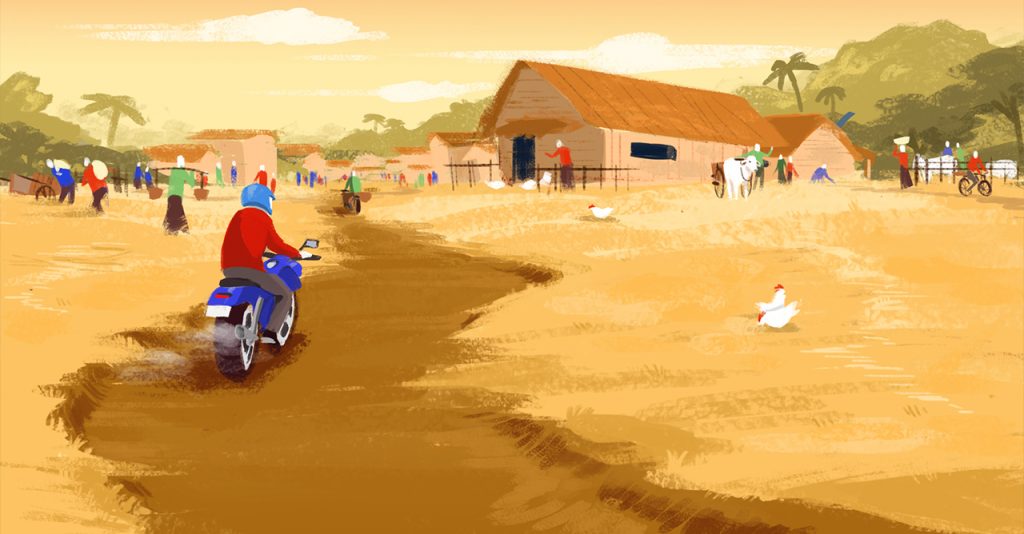 "I come from Yangon, Myanmar. My home is a one-storey wooden house. There are many other houses around, both one- and two-storey houses. But more one-storey houses. There is a road outside my house, and we can see motorcycles going past. My home has a triangle-shaped metal roof. It has two small bedrooms, a hall and a kitchen. There is an open area in front, about 50 feet by 60 feet. I was living with my grandparents and parents, but I came to Singapore about one year ago to work as a domestic helper to earn some money. My employer now lives in Jurong East. I don't get days off, only very seldom, after a long time, when they don't need me around."
Dolcy Bitanghol (32, the Philippines, domestic helper)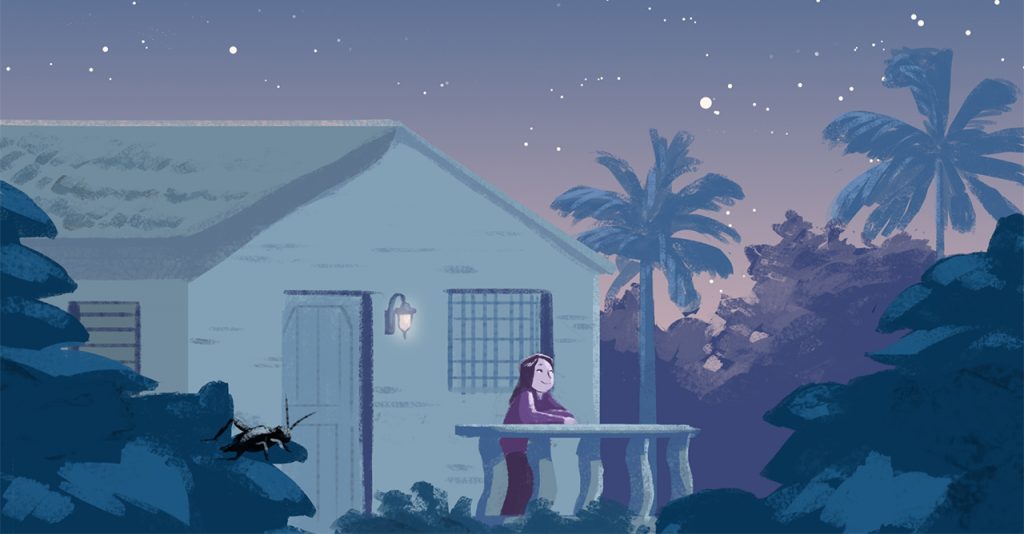 "I've been in Singapore for seven years. I come from a big village in the Philippines. I lived with my mother-in-law and three children, aged 10, 13 and 15. We have our own land, and we built our own house. It's a bungalow, with a living room, two bedrooms, a dining room, one toilet and a kitchen. We built it ourselves, out of concrete. It's taken us three years to build, and it's not yet complete! We have a small terrace in front of the house, and also a farm, with many fruit trees. We have durian trees, rambutan trees, and also marang – I'm not sure what it's called in English. [Note: marang is a cousin of jackfruit.] Our houses are quite far apart. We are quite far from the main road, and we only have two neighbours. There are no street lights, so it gets really dark at night, and you can see the stars in the sky."
Olivia Caoile (51, the Philippines, domestic helper)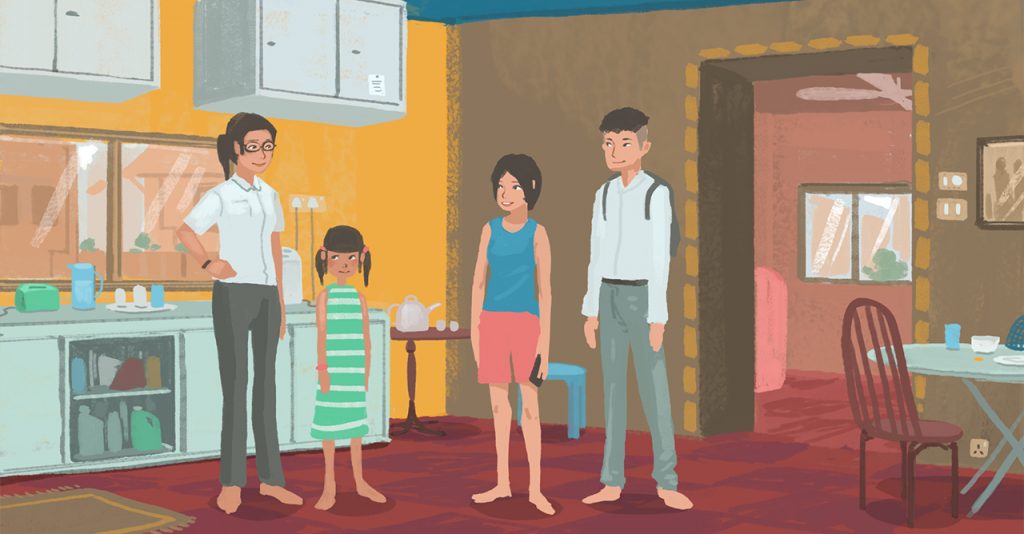 "My home is in Luzon. It is a crowded city, so the houses are close together. We have a medium-sized bungalow, one storey. There is a living room, three bedrooms, a kitchen and a balcony. I have four children, three girls and one boy. Their ages are 11, 20, 23 and 30. I am a single parent, so I miss my kids. I came to Singapore about ten years ago, and I think of the happy times we had together. I wish I was with them."
Jeeva (32, India, design engineer)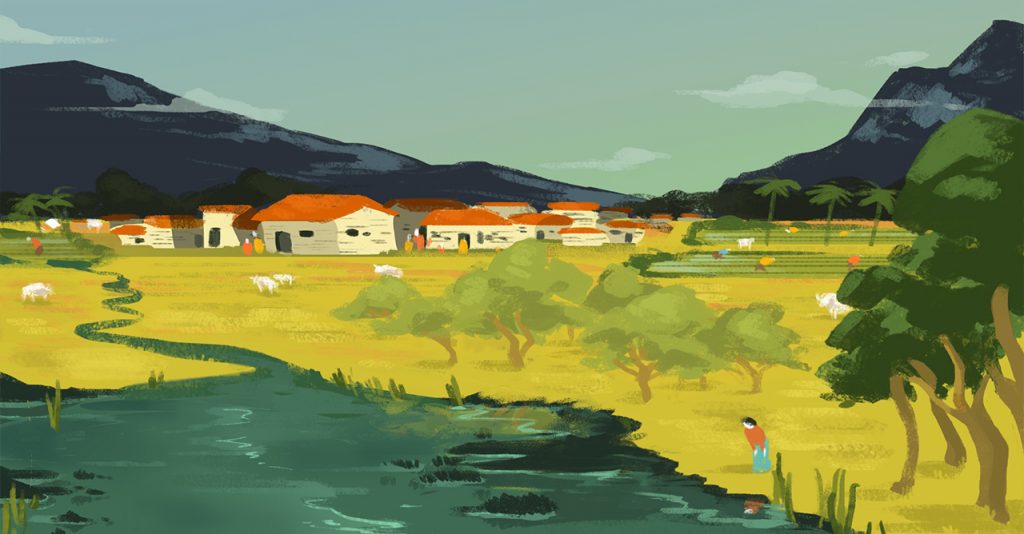 "I am from Tamil Nadu in India. I've been in Singapore for nine years. My village has about 90 to 100 homes, about 360 people. The houses are close together. My home is a one-storey building, the roof and walls are all concrete. We have four bedrooms, a living room and a kitchen. My parents, wife, son, brother and his wife all live there. There is a big plot of land around us, it's all agricultural land. My family are farmers, we have rice fields on our left and right. We also have a lot of trees: coconut trees, lemon and mango trees. There is a small lake across from our house. There are a few roads to connect us to other villages and towns. It's the rainy season this month, it lasts from October to January. After this it will be winter. We collect the crops before winter, and then we sell it for money. That is our basic way to live. We have lots of vegetables, that we plant on our own. We don't buy it. I studied engineering to improve our lifestyle. Now I'm a design engineer with Viva Engineering here in Singapore."