All photos by Cheryl Tang and Zachary Tang.
"The plan had always been to come back," Kamil Haque reveals to me.
The Singaporean born and raised theatre veteran spent eight years in Los Angeles honing his craft, being a student and instructor in the renowned Lee Strasberg Theatre and Film Institute. But in 2013, he decided it was time to return to the nest.
He's not the only one. In arts and especially theatre, it's common for practitioners—like Ivan Heng and Glen Goei—to earn their stripes overseas. But they always return to Singapore regardless of how successful their career is.
What is it about Singapore's arts scene that makes them want to come home?
"I genuinely think that people who gravitate towards the arts are people who are struggling," Kamil grimaces.
"And there's a desire that those who come to you are not struggling in the way that you are."
Being a caregiver and a mentor in the arts is about passing on the bandaids and medication—that you've accrued in the school of hard knocks—to the next generation. To make their lives as struggling artists easier.
There's a lack of emotional support in the arts, and as Kamil suggests, a greater need for it than even financial support. As an artist you're never taken seriously, your career choice questioned at every turn by the people closest to you.
Kamil came back to nurture a community of artists that could become found family to each other. So that our broken and weary would have pillars to hold themselves up.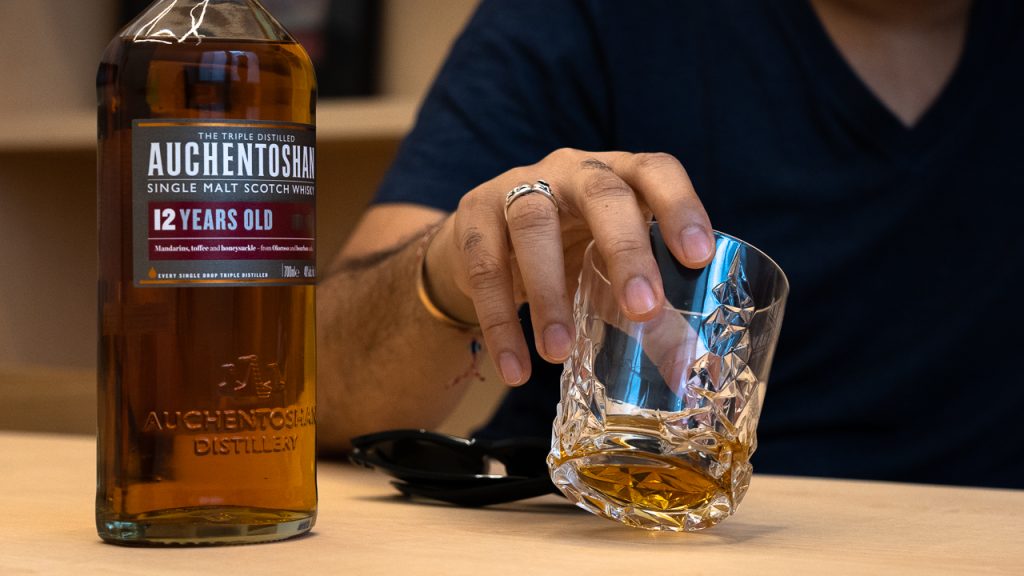 So what is Kamil's vision for a home of the arts? Where can Singaporeans recharge their creative energy and be supported by like minded peers and mentors?
His answer is the Haque Centre of Acting and Creativity (HCAC).
The school originally catered to professional actors, but Singapore's acting community lacks a culture of continual training and education.
This is very different from overseas, where even the most esteemed actors would be training between jobs. It isn't just due to complacency. Kamil shares that the various television, film and theatre industries don't encourage actors or pay them enough for them to upgrade their skills.
So the bulk of the HCAC community is made up of "creative double-lifers": professionals who need a creative outlet to cope with a pressure cooker career in the city.
Or they decided—in a depressingly typical utilitarian fashion—that there were valuable skills in the arts that they could apply to their professional lives.
Either way, HCAC allowed Singaporeans with any inclinations towards the arts to blossom under Kamil's tutelage. Eccentric professional artists could mingle with Singaporeans from all walks of life, and non-artist Singaporeans would come to respect and empathise with the challenges faced by the artistic community.
In areas such as acting, directing, playwriting or filmmaking, Singaporeans could express themselves and learn the craft from HCAC.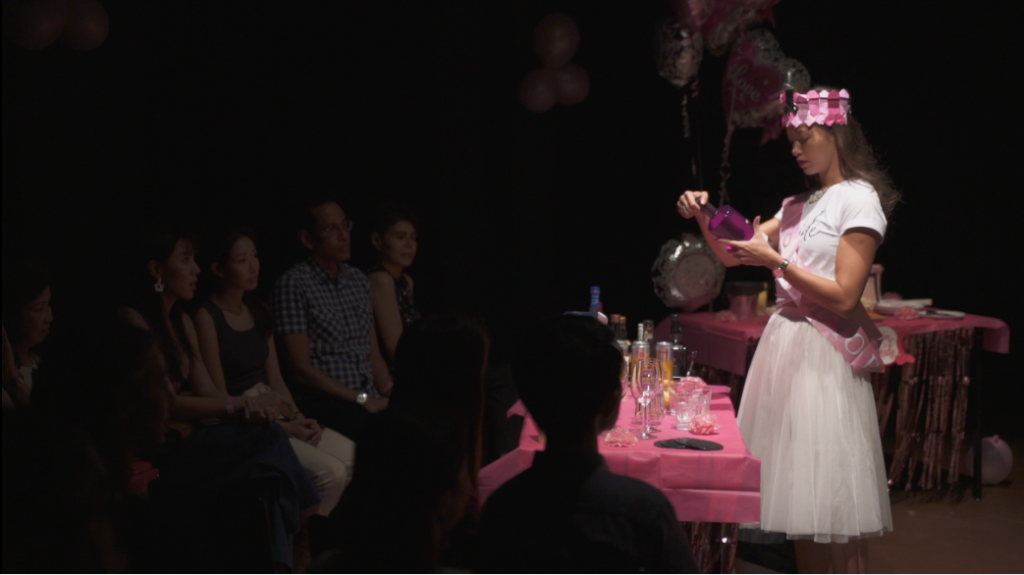 Like any after-hours community, the youth like to bond over drinks. Given how stressful working life can be, maybe Kamil's students wouldn't mind a drink or two to loosen up and unwind?
"Not before a class!" Kamil laughs. But definitely after, he's sure that he and his students would be down for a bottle to relax.
Single malt whiskies like Auchentoshan can bring a table together, de-armouring the body and serving as social glue. With today's youth often attending mixers and get togethers, Auchentoshan is the progressive urban single malt whisky that helps facilitate these events—much like how Kamil fosters his own community.
Kamil tells me that he very rarely drinks alone, and that it's a communal experience for him. After the high of performing, it's easy to artists to crash. They crave that rush, wanting to dull the senses such that everything congeals into fluid euphoria. Kamil's seen enough of his peers get lost in their vices that he knows its not healthy to become dependent on them.
"We either drink to remember or drink to forget," Kamil jokes as he toasts me.
As the vanilla notes hit the back of my throat, setting it aflame, I know how I'd like to walk away from this conversation.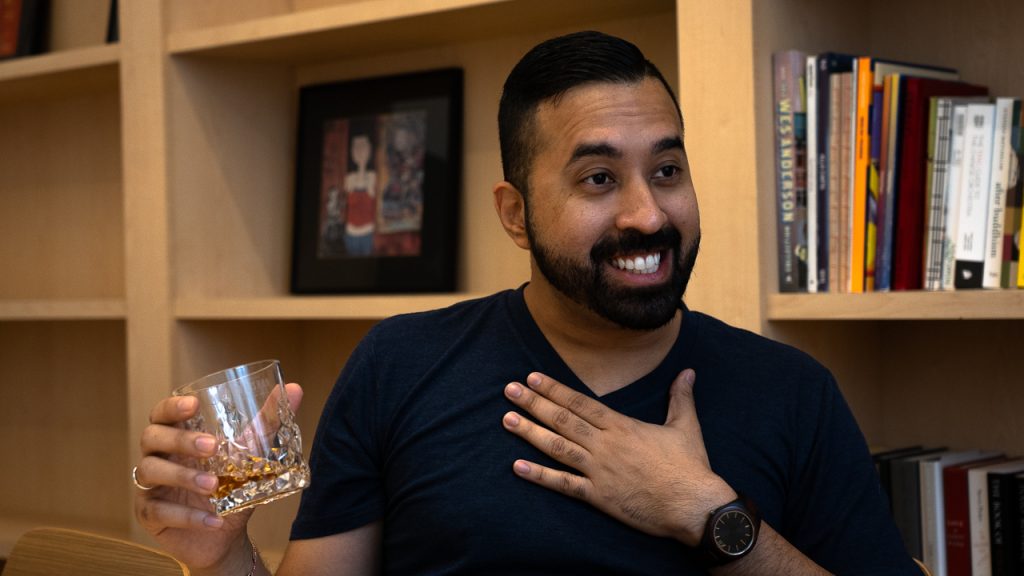 But the high one could get from a glass of whisky is also something that Kamil replicates in his class—a spark of inspiration he admits being addicted to.
Kamil calls these sparks "lightbulb moments".
"The closest I can come to explaining it is using the word 'enthousiasmos'—the Greek root of 'enthusiasm'. But its original meaning is 'connection to God'," Kamil grins, his cheeks lifting his eyes into crescents.
His job as a mentor is to guide his students to achieving these moments. By drawing on his well of experience, he can see where each individual needs to be two or three steps ahead. And while he nudges them here and there, each student has to find their own way to their eureka moment.
When a student enters in the zone, they revert to this childlike wonder that they've forgotten because of the stressors of modern life. All the exercises, instructions, and teachings snap into place. Like a lightbulb lighting up, it's a moment of clarity, purity, with all the accrued creative tension released.
It is Kamil's hope that through these ephemeral moments—indescribable yet undeniably valuable—more Singaporeans will find the arts worth pursuing.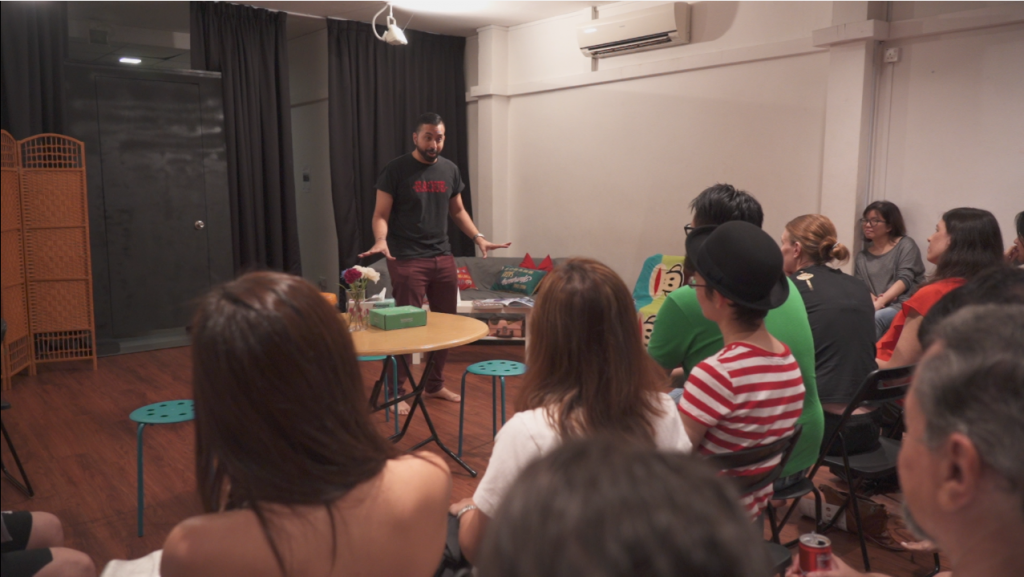 So what's next for Kamil Haque?
"My entire childhood dream was to act," he grins. Ever since he watched Robin Williams in Dead Poets Society, there was no turning back. He would pursue performance throughout primary and secondary school before becoming professional.
"Somewhere down the life, it shifted into owning a studio, and when I did, I was like—oh my, I'm really living my dream. It's a reality."
He stares into his glass, pondering as he takes a sip, the weight of decades worth of anxiety and gratitude in a single glance.
"And what people don't tell you is that it's incredibly terrifying not knowing what to do next."
It's taken him years to find a new dream, to come up with an ambition to match the remainder of his life. But he's done it: to create an arts education and entertainment ecosystem to bolster Singapore's arts scene. To build creative institutions that will continue running even without Kamil at the helm.
In other words, he's working on his legacy.
All the world's a stage, but Kamil has always been thinking about Singapore. Even as he lays out what's left of his life's work ahead of him, it's about giving back to the city where he was born and raised in.
If Singapore is ever going to become a home for the arts, we'll need people like Kamil to lay its foundation.
This piece was sponsored by Auchentoshan.
Readers can enjoy Auchentoshan at 1Altitude, Wine Mansion, Yang Club Singapore, Bar On Chulia, and Tempo at Grand Copthorne Waterfront.
Through Auchentoshan Urban Sessions—a series of evening events held every 3 weeks at different WeWork offices in Singapore—Auchentoshan introduces co-working members to people of the city and shares meaningful skills and opportunities that benefits them.
The upcoming Auchentoshan Urban Session is hosted by Demitria Dee, head mixologist from Skai Bar who will be sharing on how to entertain with cocktails. You can sign up for it here.