All Images by RICE staff.
"Panda eyes."
"Inverted zebra."
These are just some of the names Monica was called in class when her skin started turning patchy due to a condition called Vitiligo, which she was diagnosed with at the age of 12.
Vitiligo is a disorder of the pigment of the skin, and causes discoloured white patches to form on the body and face. These patches are a result of the lack of melanin—the aforementioned pigment.
The moment Monica started spotting symptoms of Vitiligo, she got checked because "my mom freaked out. As an Indian girl, the face is so important," she said.
With the official diagnosis came a series of various treatments, including steroid creams and UV therapy.
"Look! Look!" Monica says to me, pulling the skin on her eyelids away from her face. "This is what steroid creams do to your skin. It just thins it out completely. Can you see my veins?"
Indeed, the pale skin around her eyes was thin and soft.
Today, 27-year-old Monica is a confident activist for mental health, although it wasn't always so. When she first got diagnosed, her confidence "dropped to zero". The only saviour she had was makeup—or so she thought.
Makeup was her weapon, and she was her own victim
Right after the diagnosis, Monica started wearing large rimmed glasses and foundation to school everyday. Because makeup isn't allowed in school, she got a letter from her dermatologist explaining her situation.
"The foundation and the glasses were my protective layer," Monica said. "I only ever felt ok if I was covered up—and I woke up really early in the morning to do that. I always knew this was very different from the experience of other kids. A normal kid doesn't wake up at 5 am to do makeup. They don't have to carry a letter around."
The more makeup she wore, the more she believed she needed it. While she used to receive compliments for being beautiful in her childhood years, these stopped the moment the vitiligo spread.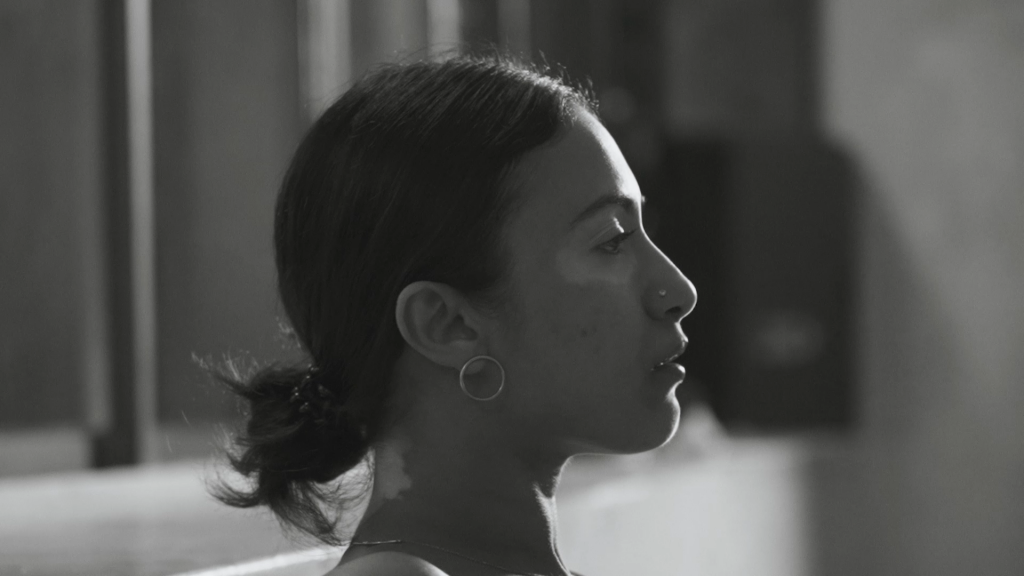 "I would only get called beautiful with a full face of makeup. And til today, I have never been complimented by a brown skin aunty unless I'm wearing it."
The foundation and glasses were her defence against the bullies, and slowly, she sunk so deep into this new identity that she lost herself. Fast forward a decade, and not even her boyfriends would see her without makeup, nor would she have sex without it on—unless the lights were off.
"It had to be one or the other," she said.
"I always had to have makeup on, have my hair curled, and a nice outfit. When I started dating, I knew I always had to be more, do more, and perform more because I had this 'shortcoming.' In my head, I always had to look better than the other girls so it would balance out for whoever I was dating."
But when she would come home and she would remove all her makeup, sometimes she would cry. Looking at herself in the mirror she would ask: "Who is this person?"
"She looks different from what I look like, she has experiences that are different from my own."
Eventually, as puberty hit, she killed the girl without the makeup.
"It's like I went through puberty twice," she said. The first time was with vitiligo and learning to be a new version of herself that was all dressed up. The second was around the age of 14, when the hormonal changes came.
"It was awkward, I didn't know who I was or who the next person would be."
She had been through enough turmoil, so she took matters in her own hands and decided who she would be. And it wasn't the girl with spots on her face.
"When I was in my room without makeup and hair—I just wouldn't think. I didn't want to get into that girl's head. In my head, that person didn't exist. How I felt about a boy, and my confidence, was all in relation to when I dressed and looked a certain way. The girl with vitiligo did not exist."
Becoming a bully
As I spoke to Monica, I wondered if her experience going through puberty was different from those of other teenagers.
I asked her: "We all compare ourselves to each other during puberty because we are so insecure. Could you do that if no other girl looked like you?"
"No," she replied. "No other girl looked like me, so I didn't want to share any of my experiences with my girlfriends. Like, what valuable information could they ever give me that would help?"
Because of that, Monica discovered her individuality at a very young age. But that experience came as a double edged sword: "I knew I was different, which was both bad and good. But I internalised that as proof that I didn't need to fit in and I told myself that 'I just need to be mean and run the world.'"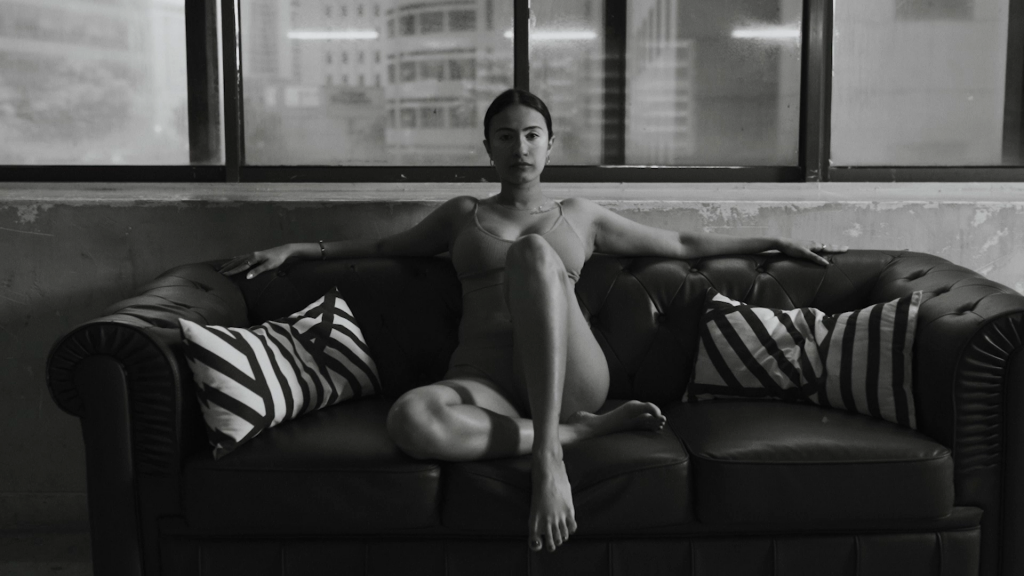 "Yo you either feel like a sore thumb, and think no one understands you, and that you're doomed," Monica says, "or you can know you are different and see how you can use that."
Monica took the latter path, and isolated herself even further within the walls she built around her. She became "rude, defensive, and had little respect for others."
"Now I can see that I acted that way because I internalised the bullying I faced in my early teen years. When I left secondary school for polytechnic, my makeup skills had improved, my body had developed, and Mean Girls had been screened on TV—so I became a full-on mean girl," she said.
Monica told me about a time she found one of her classmates' artworks that she didn't particularly like. She took a picture with it, pointing at it with a disgusted face, and posted it to Facebook.
Finding peace with herself
After three years of polytechnic, Monica moved to London for university and things started to change. She met a guy who made her feel good, and slowly, her perspectives changed.
"I fell in love for the first time, I moved cities and I was loved and protected by a special guy. I let my guard down a bit."
"I wasn't so hard on myself, so I wasn't so hard on other people."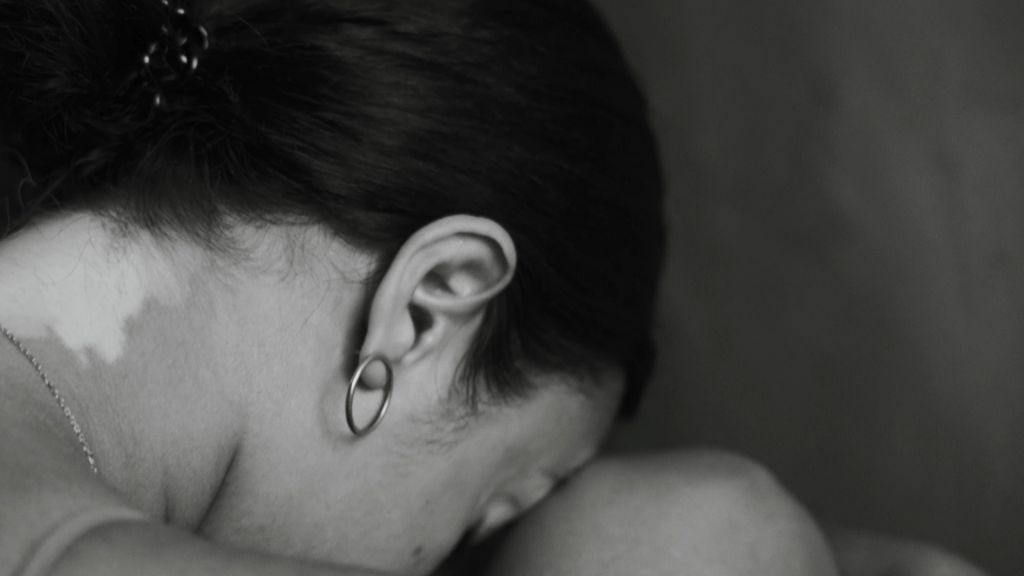 When she moved back to Singapore, she was still slowly growing back into her skin. But she managed to surround herself with people who were willing to have honest and open conversations—and that proved to help so much.
"I had a lot of girlfriends who I trusted, and we would actively talk about depression, anxiety, finding help, and getting treated. A lot of raw stories came up, but opening up to people you know won't take advantage of you was so important."
Around the age of 22, Monica was forced to go to work without makeup. It was an uncomfortable step, but a crucial one. "After that I started to rely on makeup less as my shield. That's when I let go a little bit."
To this day, she says she wouldn't have had the courage to face such situations if she hadn't found Winnie Harlow, a Canadian model.
"She is a fucking blessing," Monica says about Harlow. "I remember when a friend from my secondary school showed me her photos, and it felt like I found god."
"I don't know what to call her, a role model or god, but she made me feel ok. Like I was still going to wear my concealer and foundation because I wasn't confident enough yet, but she made me feel ok. Like I will survive this."
"She was probably the biggest step in my journey."
Looking back
"You know I'm a makeup artist now?" Monica asks. "I got so good at it that I decided to do it professionally. I mean, most girls started at 17. I started 5 years before that."
"I love doing it for other people. But I wish I never wore makeup. Instead of being given a letter to use as a shield, I should have been given a counsellor to work on my self-esteem. I shouldn't have been taught to hide my 'flaws.'"
Looking back, Monica says that all the adults in her life failed her. Instead of helping her feel confident about her body, they enabled her to believe she wasn't good enough. When giving out those letters from the dermatologist, she wishes just one of her teachers had sat her down and opened up to her about their experience in their teenage years.
On the other hand, her mother was there for her and always trying to do her best, but she was also always trying to fix Monica. Same with her aunties.
Do a tomato mask. Try a flower mask. Wash your face 5 times a day. Eat less meat. Use turmeric.
The 'advice' was endless.
"My upbringing shouldn't have been about curing me," she said, "it should have been about how to live with it. I don't think I ever wanted to know from anyone what I should eat or put on my face. I just wanted them to tell me it was ok."
"I wish someone had looked at my heart, and my head, and my thoughts instead of my face."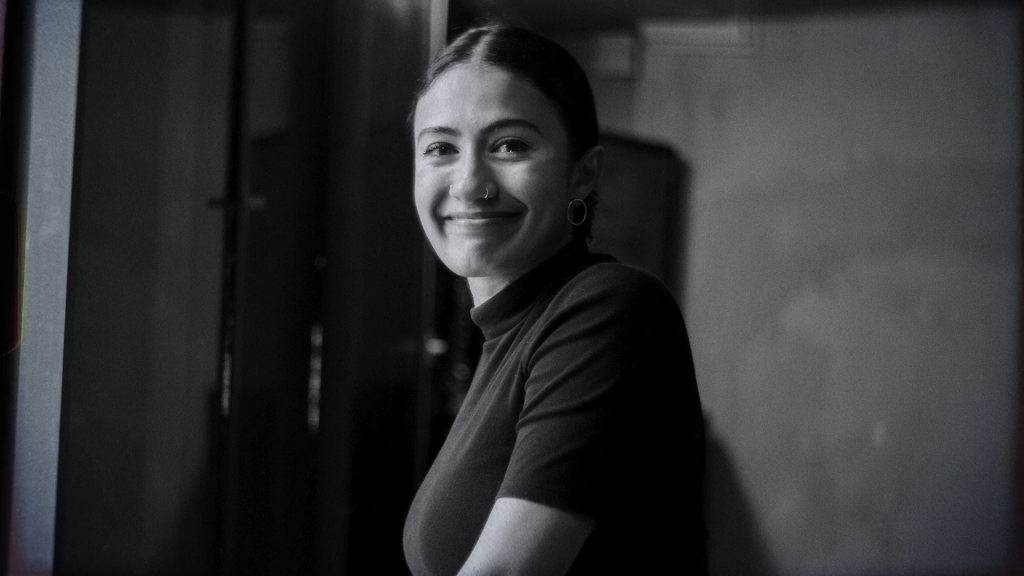 So I ask Monica: does she ever wear makeup without hiding the vitiligo?
"I have, but I don't like it. I like makeup to be smooth. I like it to be all one colour. Like I would cover up someone else's face if they had red spots or dark eye circles. It's just like that," she says.
"But it's not the same, because it's not a flaw in the same way," I reply.
Monica stays silent … and the word "interesting" barely makes it out of her lips.
Dismantling hard beliefs is a process, but she has come so far in her journey.
Have something to say about this story? Write to us at community@ricemedia.co.