Crowdsourcing Accents: This Website Lets You Hear What the World Sounds Like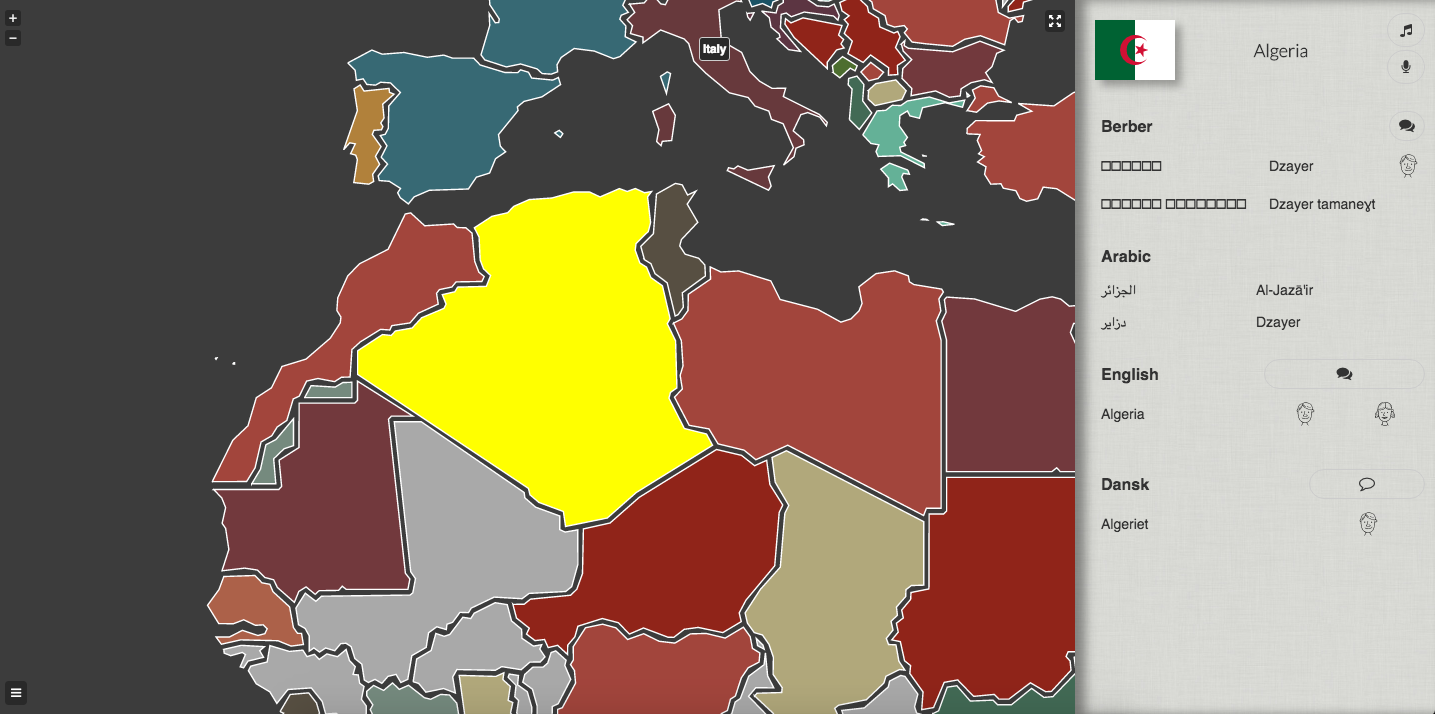 While many see this as a uniquely Singaporean complex, a new map of spoken languages seems to suggest that Singaporeans aren't the only ones who are acutely aware of their "jarring" accents.
Localingual, a website created by former Microsoft software engineer David Ding, aspires to become the Wikipedia of languages and dialects spoken around the world. On it, careful recitations of specific phrases sound like more than just recordings. They sound like proud statements about each country's identity.
The site has a pretty straightforward interface too. Just click around on the map, and then select the male and female facial icons to hear the voices. As this is a crowd-sourced platform, many countries and dialects are still missing.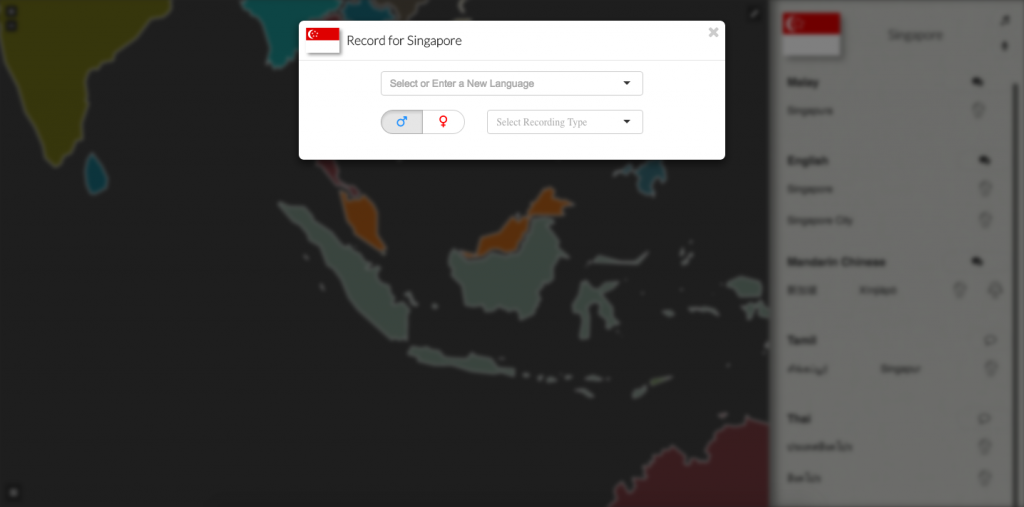 Regardless, Ding posted some immediate statistics of the site's activity, just 8 hours after it went live 2 days ago:
Unique visitors: 140,353
Sounds recorded: 2875
Gender breakdown: 54.15% Male / 45.85% female
Age breakdown: 27.50% – 18-25 / 33.50% – 25-34
Device breakdown: mobile 48.70% / desktop 45.09% / tablet: 6.22%
Browser breakdown: Chrome 45.42% / Safari 14.67% / Firefox 4.74% / IE 0.4% <- lol
Since then, Localingual has been reported on by media outlets in countries from Argentina to Indonesia. And despite being fully aware of how they sound, some people have found it immensely amusing to hear the voices of their own countrymen played back to them.
That said, the website is not without its kinks. Currently, the site will develop as feedback and feature requests are sent to Ding's Localingual email address (which you can find on the site). Since it's a crowd-sourced platform, basically anyone can upload a recording for any country. Even if you're not really from there.
The result has been that there are some pretty racist caricatures, though we're not going to tell you which ones because it's not really that funny. Whether uploaded in jest or with actual malicious intentions, any inaccurate or suspect recording can be reported. In time to come, Localingual's reach will have to be matched by its ability to monitor its website activity.
one of the Singaporean recordings was of the phrase 'sibeh shiok'
For now, what's truly enjoyable about Localingual is that you can quite literally go anywhere. Ding may have started this as an educational exercise of sorts, but whether or not you see this site as educational, one thing's for sure—it sure as hell is a lot of fun.
When we first discovered it, one of the Singaporean recordings was of the phrase 'sibeh shiok.' For some mysterious, that recording is no longer there. Regardless, feel free to upload your own. After all, how can this be truly accurate if no one is repping the country's Singlish and dialects?