Over the past decade, male beauty pageants have become a growing trend worldwide, along with the rise of the male beauty industry although it still pales considerably in comparison to female beauty pageants. It is still largely unheard of, though—many view male beauty pageant contestants as defying from the expected norms of masculine behaviour.
The discrepancy in the proliferation between male and female beauty pageants might stem from the fact that males are sexually more stimulated by visual cues, while females are sexually more stimulated by emotional and mental connections. How much of this is dictated by our genetics is still up for debate. There's also the long, problematic history of societal conditioning that uses the male gaze as the main framework to view the world while neglecting the nuances of the female gaze.
Male physical beauty is therefore not wholly irrelevant. Women still prefer handsome and athletic male leading actors with perfect jawbones, sculpted bodies (though not overly so), brilliant smiles and deep-riveting eyes. In addition to physical beauty, multi-dimensional characters and great storylines are also crucial to evoke feminine sexual desire.
Along with the evolution of feminism and females gaining more power across the board, including claiming their sexuality, the balance of the male and female gaze is shifting towards an equilibrium.
According to Iqmal Muhammad, a medical doctor who otherwise owns over 150 beauty pageants in the region, including ManHunt Indonesia, male beauty pageants are a growing business trend and an opportunity ripe for seizing.
"I don't even see stigma anymore in the male beauty pageant industry," Iqmal said when asked about the definition of masculine identities among male beauty pageant contestants. "Perhaps because I have been so used to mixing and mingling within the community itself, I don't reflect on it in those terms."
We talk to three male beauty pageant contestants to find out their motivation and inspiration in participating in this industry.
---
Nazir Nathaniel Hub-khan
Mr Supranational Singapore's Best Male Model of The Universe 2020/2021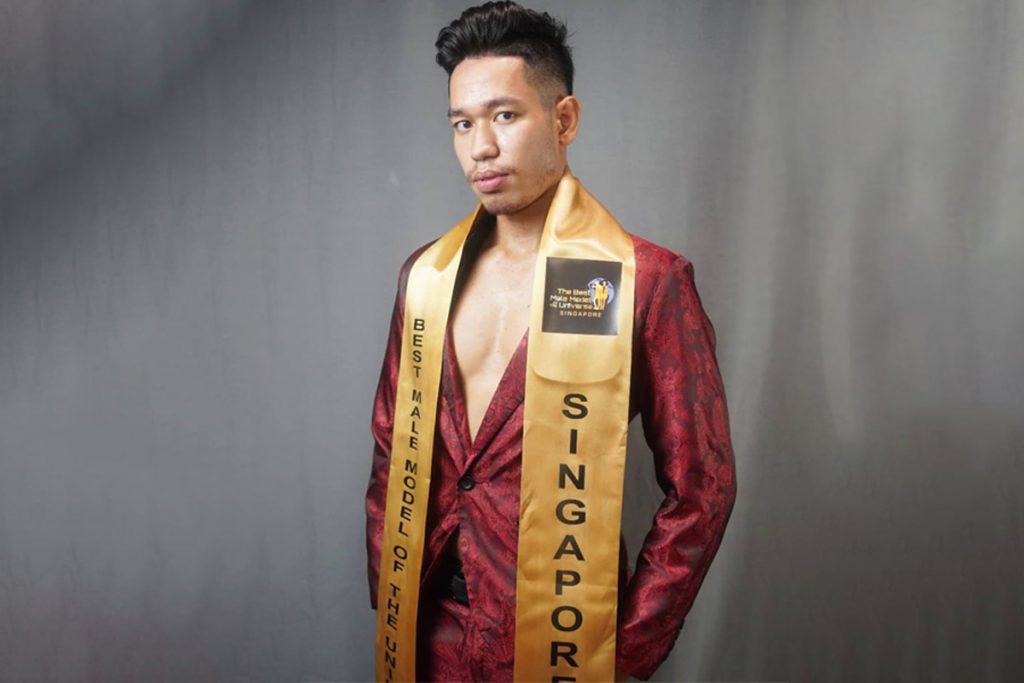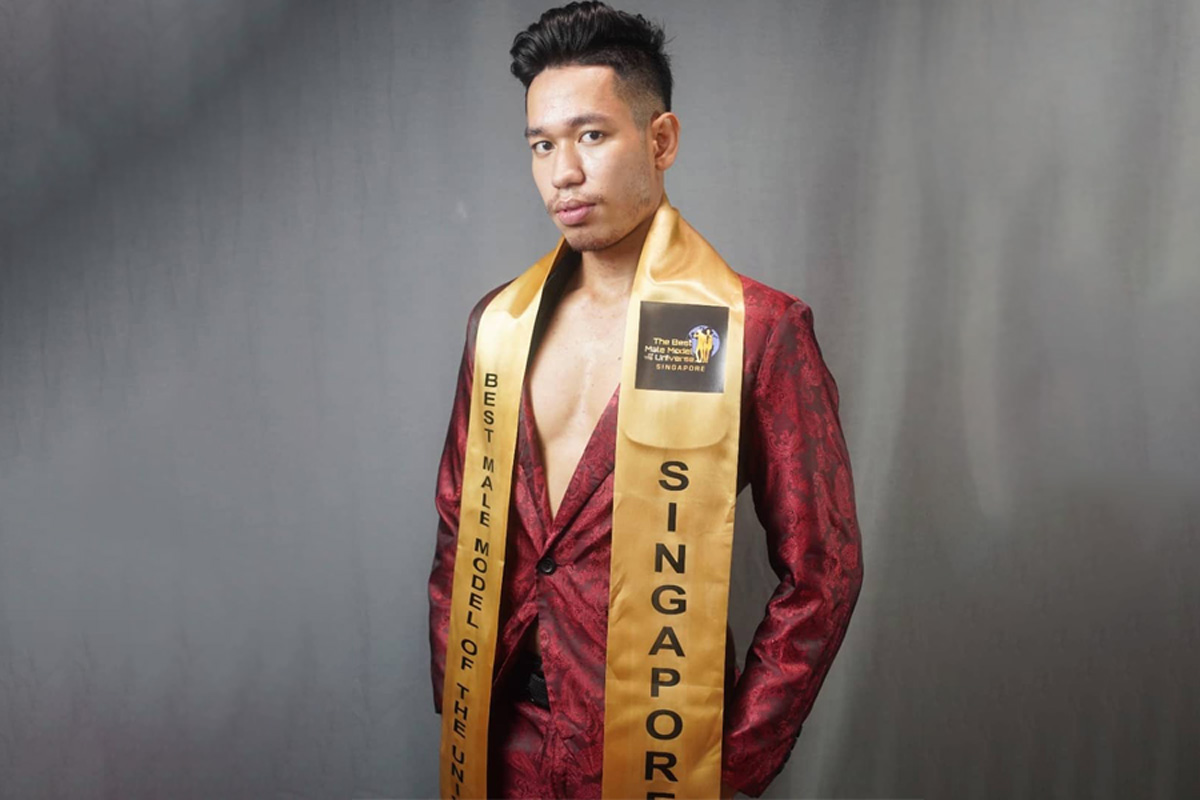 "I think it is normal and healthy for guys to want to be beautiful."
As a fitness trainer, Nate's participation in male beauty pageants align with his career. Besides fitness training, Nate is also a freelance event management consultant and considers himself more of a professional networker and connector than anything else.
"I don't like to fit myself into a box," Nate said. "I have a lot of interest and want to do so many things. One thing for sure is I continuously want to grow across all aspects of my life."
Nate sees his participation in male beauty pageants as merely another push towards growth. He never sees himself as the paragon of standard for male beauty, but he is curious to know if he can become one.
"Growing up, I was timid and nerdy. I wore glasses and read books often. When I was 14, I decided that I wanted to be seen as more 'adult'. That's when I became aware of how others might perceive my physique."
Nate started donning contact lenses, getting nice haircuts, working out in the gym, and eating healthy. He wanted to look good for others, but mostly for himself. As he started to look good and feel good about himself, his confidence increased, and he was less insecure in his societal interactions.
Nate had come a long way to get to where he was now, and hence, his most recent male beauty pageant title was a testament to his personal growth.
"I think it is normal and healthy for guys to want to be beautiful," Nate said, "If we are honest to ourselves, and not be defined by the traditional definition of masculine identities, it is easier to accept that men, too, harbour a certain degree of vanity and self-love."
For Nate, what's important is in ensuring that he grows to be an all-around beauty—not just physically but also mentally, emotionally, and spiritually. Cultivating and polishing his "feminine" sides, such as nurturing instincts, compassion, and empathy, have helped him connect with people and open up unexpected work opportunities.
His hope is to see the definition of healthy gender identity evolve into a balanced integration of the masculine and the feminine. "Some of the sexiest men alive are those who are very connected to both their masculine and feminine sides."
---
Nicholas Jacob Bong
Manhunt Singapore 2018 Finalist
Face of Singapore 2020 Finalist
Mr Supranational Singapore's Altitude World Supermodel 2020/2021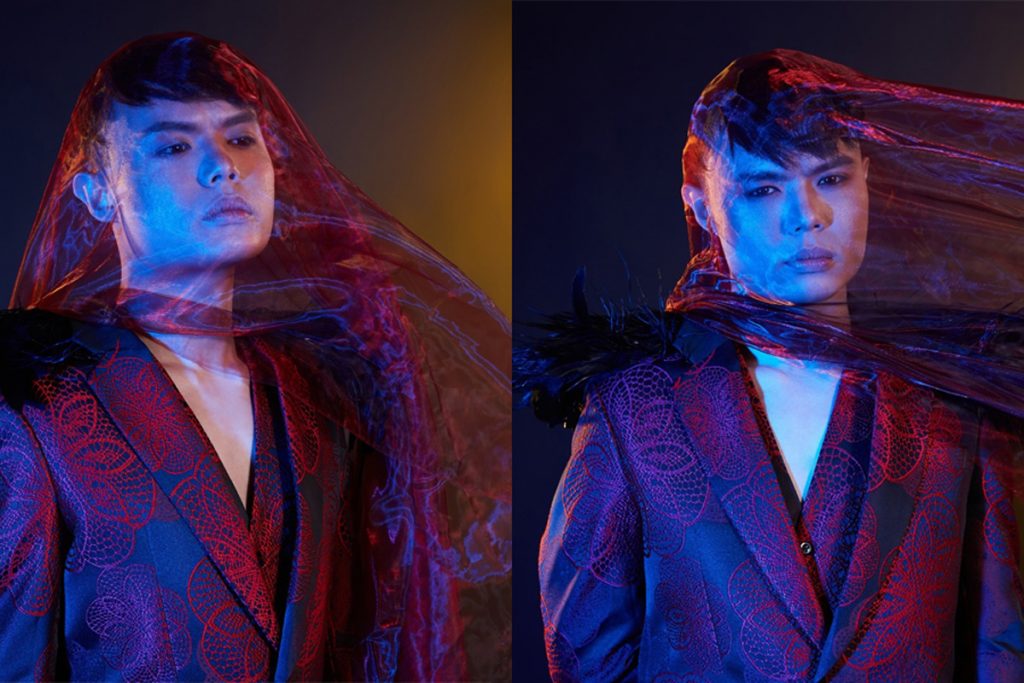 "I am probably not the typical definition of what a male model looks like."
For Nicholas, a model and a self-made fashion designer, participating in beauty pageants is part of his strategy to build his brand.
Nicholas left home at the age of 22 to pursue a career in fashion and modelling, a risky move made more nerve-wracking without full approval and support from his family.
"Obviously, in Singapore, it is not mainstream to pursue a career in this industry," Nicholas said. "But I knew what I wanted, and I just charged forward. I could not bear a thought of living a life that is not my own. It took me a while to be financially stable, but I finally did it."
He started modelling at the age of 18 and knew that he wanted to design clothes and work in fashion since. Participating in beauty pageants gave him an additional marketing platform to promote himself, access to the fashion industry, network connections to various sponsors, and travel opportunities.
Nicholas also shared that the definition of male physical beauty in the industry is diversified and varied. "I am probably not the typical definition of what a male model looks like," Nicholas said. "I am lean, and I have rather effeminate features. But as it turns out, I could win beauty pageants too."
---
Muhammad Hayatmin Bin Redwan
Mr Supranational Singapore's Gentlemen of The World 2020/2021
Mr World Singapore 2019 Finalist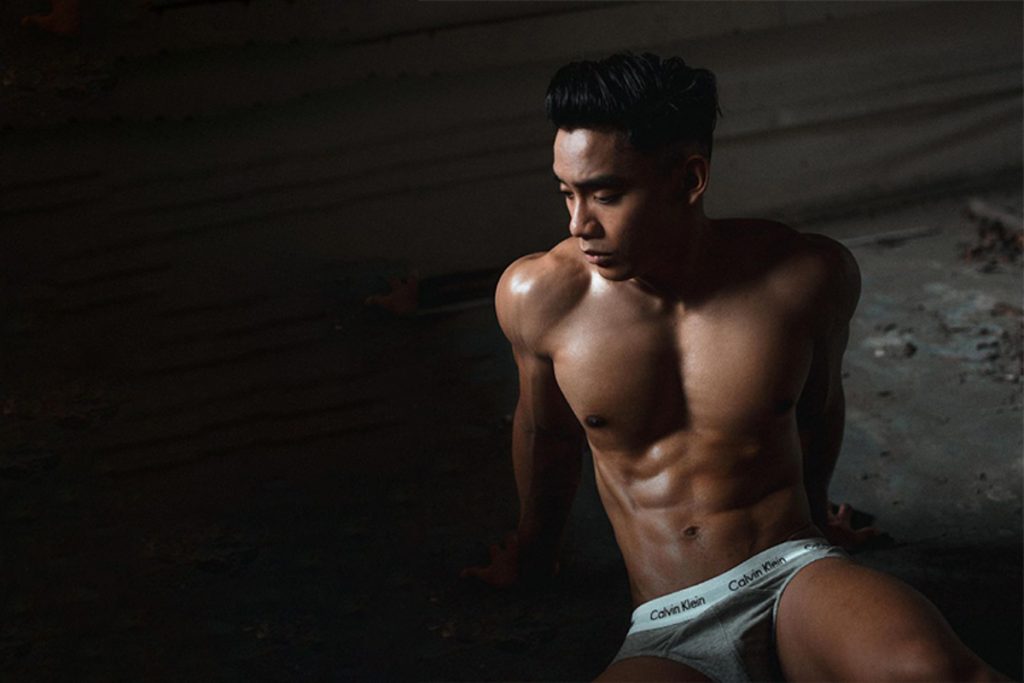 "Male beauty pageant titles do not make me less of a man."
Associate engineer, Hayat Min, participates in male beauty pageants as a hobby and as a way to advocate for societal issues that he cares about. Apart from building his followers and social media presence through his participation in male beauty pageants, he also uses his online influence to advocate issues that he cares about, such as mental health, self-esteem, and awareness of cyberbullying.

"I don't do beauty pageants for money. Especially in Singapore where the scene is relatively dormant, and there is minimal commercial reward to it," Hayat Min explained. "In fact, we have to pay for some things ourselves—registration fees, accommodation during events, and the likes."
Hayat shared that like most of the creative and entertainment sectors in Singapore, the male beauty pageant industry is sustained chiefly by aficionados and hobbyists—people who develop a passion for this activity outside of their day-to-day professions.
Initially, he was afraid of losing male friends by participating in beauty pageants, but over time, Hayat started to believe more and more in his truth and his path. The small things like losing friendships matter less and less.
"Male beauty pageant titles do not make me less of a man. Instead, I think it makes me a better man," Hayat offered his perspective. "It is a vulnerable thing to put yourself on stage and compete in a pageant. Only courageous men dare to do so and dare to fail in front of an audience."
---
Singapore Lags Behind Other Countries When It Comes to Beauty Pageants
Iqmal Muhammad, who ventured into the business side of the beauty pageant industry, said that Singapore's beauty pageant scene is lacklustre and pales in comparison to other countries such as Indonesia, Thailand, and the Philippines.
Iqmal started delving into this world in 2017 as an extension to his various travel, event, and entertainment side businesses. He also owns a resort in Batam and runs the Belitung music festival in Indonesia. He then started buying licenses to national beauty pageant franchises, such as ManHunt Indonesia.
"People think that beauty pageants are very superficial and just objectifying people's physiques," Iqmal said. "But there is so much cross-cultural collaboration and appreciation at play here. This sector boosts and promotes other industries such as travel, tourism, entertainment, fashion, and the beauty industries."
Pageant events can be turned into a local and national attraction for travellers, participants or the audience. Beauty pageant winners can also do double duty and act as national or regional representatives to represent their cultures of origin.
From the business perspective, running beauty pageant events creates a vast network of connections and market opportunities in other countries. It is the only industry that rallies the spirit of national identities but the licensing can be purchased by people with different nationalities. For example, the biggest stake of the license of Ms Universe Singapore is, in fact, owned by a Philippine national.
"It is a very vibrant and glamorous industry," Iqmal shared. "My day job as a doctor in a clinic can be quite mundane. How else can I have sponsored business and cultural trips overseas if not from all these side activities?"
However, Iqmal lamented the fact that there is a lack of growth and support in the beauty pageant industry in Singapore, both from the government and society. "People here do not take beauty pageants seriously. In fact, I am doing a few beauty pageants here only because I am a Singaporean. For me, it makes more commercial sense to do it in other countries."
"Singaporeans are very pragmatic. If you are not working as an engineer, doctor, lawyer, or financier, then you are less highly regarded"
According to Iqmal, the appetite for male beauty pageants in other countries is much higher. There can be a competition every single week across Indonesia or the Philippines. Beauty pageant winners acquire an incredible number of followings across their social media and have a better chance of pursuing a career as a model, influencer, actor, and entertainer.
A lot of his contestants overseas have had life-changing experiences from participating and winning beauty pageants. Government and industry sponsorship is also more abundant there. For instance, Iqmal's pageants in Indonesia were sponsored by the Tourism sector and different resorts and hotels.
"I had a Singapore male beauty pageant contestant, who took over four years just to gain 4,000 followers on social media. I sent him to participate in one of my pageants overseas, and he got 28k new followers in a week," Iqmal testified.
Asked why this is so, Iqmal theorised that this might be because there is a lack of appreciation towards the arts and entertainment industry in Singapore. "Singaporeans are very pragmatic. If you are not working as an engineer, doctor, lawyer, or financier, then you are less highly regarded," Iqmal chuckled. "This worldview has been ingrained at all levels of the society by our government." 
Iqmal hopes that this will eventually change. He hopes to see more Singaporeans participate and appreciate beauty pageants be it for males, females, or kids. To him, it is simply another avenue to groom different talents and abilities.
"After all, not every Singaporean is cut out to excel in academia or the corporate world. We need to support and nurture other professional pursuits."
---
Tell us what you thought of this piece at community@ricemedia.co. If you haven't already, follow RICE on Instagram, Spotify, Facebook and Telegram.