Top image: Getty Images
As most countries are shifting their strategies to treat Covid-19 as endemic, China is still pursuing a "dynamic zero-covid" strategy, eliminating cases through perennial lockdowns. Its latest lockdown is in Shanghai, which started in March. There have also been news reports of food shortages experienced by Shanghai residents as many are housebound. Food handouts by the government are irregular too.
On April 18, three seniors aged between 89 and 91 succumbed to Covid-19, marking the city's first reported deaths since the lockdown began. All had underlying health problems.
On the very same day, we spoke to a Singaporean living in Shanghai. Ting Tze Siang, 47, a head-hunter who works at Zhongyi International. Based in the city for the past 13 years, Mr Ting currently resides with his girlfriend in the Lujiazui locality, situated in the Pudong district.
We also learnt that Singapore's Consulate-General in Shanghai had held a virtual town hall on the afternoon of April 12 to update Singaporeans on the situation in the city and address common concerns they might have.
While we recognise that this is only one individual's perspective and may not reflect the situation in other areas in Shanghai, or the views, experiences, and practices of others, we believe this account provides valuable insight into a problem not widely reported in the mainstream media.
The following anecdote is based on Mr Ting's account of his experiences, as told to us. It has been condensed and compiled from a more extended interview, with edits for length and clarity.
---
At the start, nobody specifically said it would be a lockdown. In fact, until now, no officials have ever said that what we are going through is a lockdown—but obviously, it is. This situation is even more peculiar for me because I arrived in Shanghai from Singapore on February 24 and underwent a mandatory quarantine for three weeks.
On the very day when I could head out after completing my quarantine, the authorities said they would do the mass polymerase chain reaction test. This mass testing would mean that, for at least 48 hours, nobody could leave their homes. We call it the "two plus two"—two days to do the test and another two days spent waiting for the results.
Initially, the authorities intended to go bit by bit. For instance, residents of 10 estates will undergo testing and wait 48 hours for the test results, and if nothing happens, they are free to go. But the "two plus two" never came. The authorities didn't realise that the Covid-19 situation was that dire.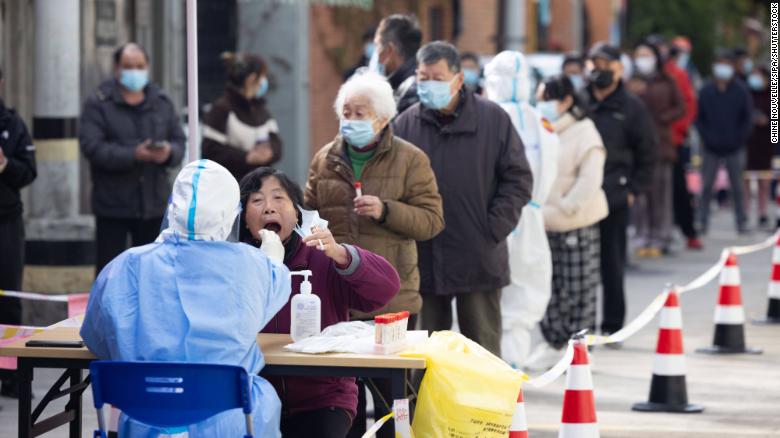 Although our estate wasn't guarded by officials or locked, we couldn't leave our apartments. Can you imagine? I returned to Shanghai, quarantined for three weeks, went out for a day to walk on the streets, got a haircut, and got stuck at home again. Now I'm in my eighth week of isolation.
Only about four days ago, the authorities informed us that the estate had performed well (i.e. no detection of Covid-19 positive cases). So we could register to leave the estate if we wanted to but we weren't allowed to wander too far off. They didn't draw specific boundaries for us to indicate where we can or can't go, though.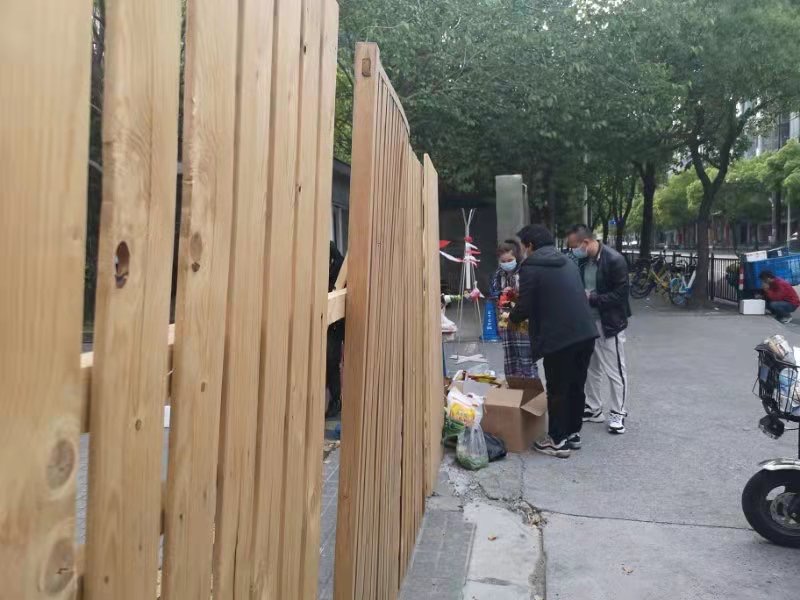 Interestingly, across the road from where I live, is a hotel that houses Covid-19 positive cases. So we have to be careful and avoid the hotel. I was joking with my friend that this feels like being on parole.
The situation along the streets
Except for the delivery workers, the streets were devoid of souls. Few vehicles were travelling along the roads. If any, there were only delivery vans or buses ferrying medical personnel. The shops were closed. Even if we wandered out of our estate, there's nothing to do or see.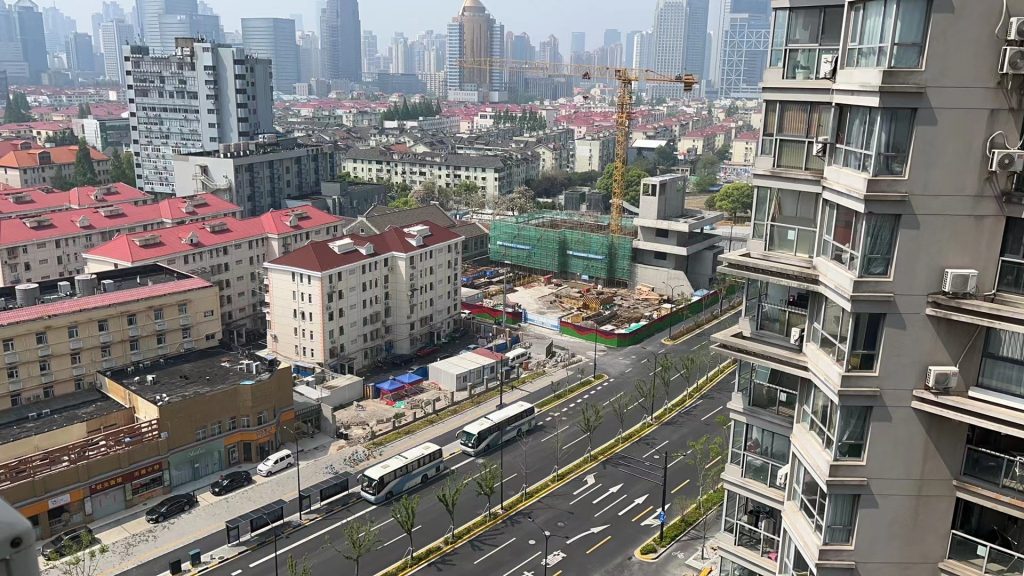 For shops that are operating, like a food outlet near my place, I can't patronise it even though there are staff inside. They can only pack items meant to be delivered, ordered by those who phoned in or placed online orders.
This lockdown is worse than in 2020 when the pandemic started. At least then, even with the lockdown, we could still purchase groceries from the supermarket and buy medicine off the shelves.
The food supply
The biggest thing we have now is group-buying in the estate. We place bulk orders to reduce delivery costs and enjoy economies of scale. The situation isn't as bad these few days; I even managed to buy durians some days ago—which is a luxury.
But in the beginning, when we talked about staples, everyone was apprehensive. For example, we have read that it was almost impossible to obtain fresh vegetables. So in the first two weeks, everyone was sceptical about whether the authorities would provide essentials, and therefore the whole group-buy thing started.
Thankfully, the government did provide us with some essentials, such as chicken, rice, noodles, vegetables, and some fruits. Still, the frequency of these handouts varies, but thus far, we have received them about three to four times since. For example, during the last round of support, we received one chicken and one duck—frozen ones. But obviously, it's not enough to get by if we were to rely on government food handouts solely.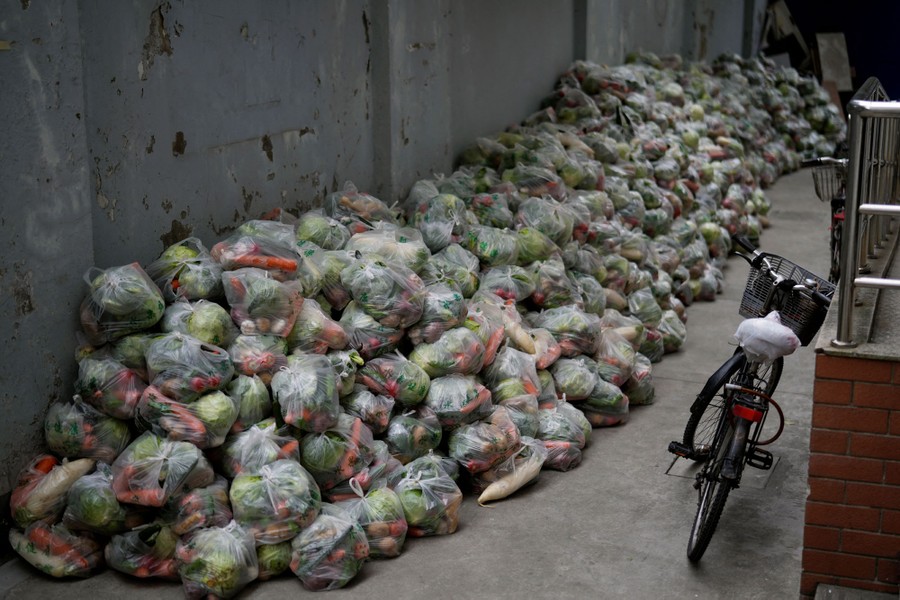 We are coping well for now, at least for regular folks like me. It has become a new normal. We even have barter trades now. Just this afternoon, people were asking in our group chat to trade a bottle of cola in exchange for shampoo. It's pretty fun because there's nothing else to do. Some people declined trades because their fridges are full and they can't take any more groceries.
I have never made any of these barter trades myself, but there was once I needed eggs, and a lady from the estate management offered me some. I offered money for it, but she turned down my offer, so I gave her some titbits from my stash.
Of course, some tried to make a quick buck out of this situation within the group buy, especially at the start. They jacked up the prices of staples by as much as five times the original cost. Subsequently, the authorities stepped in and told us to keep records of transactions to file a complaint if we encountered any cases of overcharging.
Currently, we are self-sufficient and have enough in our fridge to get by the next three to five days. It's pointless to stockpile when we can quickly get fresh produce. The days when everyone was anxious over food supply are over.
Life under lockdown
With this not-so-explicit lockdown in place, everyone is working from home now. We conduct teleconferencing and online meetings, but not having in-person interactions affects me as a head-hunter. If I have to be frank, I prefer to meet potential hires face-to-face, especially if we are hiring someone for a senior position. It's not very effective to do so via video calls because you will miss out on nuances displayed in body language.
Aside from work, life has been mundane. I have been a couch potato, keeping myself entertained by watching Chinese drama serials. If I step out of the house, it's to dispose of trash or to stroll around the estate for five to 10 minutes.
Unsurprisingly, the lockdown has taken a mental toll on everyone. Now and then, I hear residents shouting from their balconies. Just yesterday, there was an altercation that happened within the neighbours' WeChat group I'm in.
To contextualise, besides doing group buys, the residents in the chat group also discuss other issues, such as whether the estate management is being too strict regarding lockdown regulations. As such, residents started to have different opinions, and arguments arose.
In this instance, two men argued in the chat group and exchanged unpleasantries. Then, one of them decided to take things offline, went up to the other person's apartment and banged on his door.
When will this lockdown end?
The Chinese government is doing what they are doing now because it is concerned about how people perceive them and its efforts to handle the pandemic. So their reputation is always at the back of their minds.
This outbreak came very suddenly, and I think the authorities didn't have enough time to prepare and react, and that's when things became chaotic. But the fact that they have not made efforts into ensuring more people get vaccinated is a potentially dangerous situation here.
Although they stressed that vaccination is a critical aspect of fighting Covid-19, there's no visible results these days to show that vaccination is ongoing at an even faster rate.
They should get more people vaccinated as soon as possible, using whatever means—legally, of course—to do so. Perhaps go door to door for the vulnerable ones and get them jabbed, and not just have people stay home and conduct Covid-19 tests over and over again.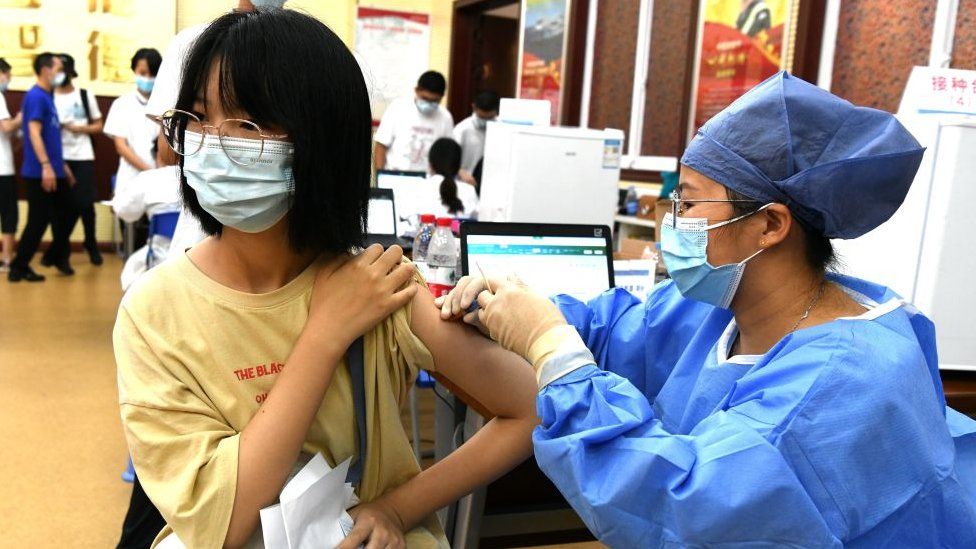 Singapore has the vaccination-differentiated safe management measures, which compelled Singaporeans to get jabbed. In Shanghai, there's nothing of that sort. All you have to bring along is the jian kang ma (健康码—China's "Health Code" application which works as a contact-tracing tool).
Some of my peers in Shanghai have already moved back to Singapore, as their companies feel it doesn't make sense for them to remain in this lockdown, which has no end in sight. However, despite all that has happened, I don't think I will move back to Singapore. After all, I'm into my 13th year in Shanghai. This is a city where I earn my living and where my friends are.
The million-dollar question on the minds of everyone in Shanghai now is: where is this lockdown going to end? Unfortunately, I don't think anyone has an answer at this point.
---
If you haven't already, follow RICE on Instagram, TikTok, Facebook, and Telegram. If you have a lead for a story, feedback on our work, or just want to say hi, you can also email us at community@ricemedia.co