Top image: Dwi Choong/Instagram
In 'Singaporeans Abroad', we share with you the stories of locals who—thanks to living in a globalised world—have found success in different corners of the globe, whether financially, romantically, or for the pure joy of adventure.
We've recently heard from Ryhan, the woman who fell out of love and became a tea farmer in Japan and Min, a mother who enrolled her children in a forest school in Sweden.
Now, we bring you Dwi, who went to LA for community college after failing her A levels and eventually found herself working in Goop, one of the biggest wellness brands in America.
---
I left Singapore in 2012 after I failed my A-levels. My best bet at the time was to become a waitress and work my way up.
My mom, of course, was not having it. So she and my dad scraped together some money and sent me to the States to study. I started at community college first, then managed to transfer to the University of California, Los Angeles (UCLA).
I did a couple of internships during and after college with companies such as Clique Media and Guideline. Eventually, I landed a role at Gwyneth Paltrow's wellness and lifestyle brand, Goop, as a business intelligence engineer for the better part of my mid to late twenties. Today, I'm a senior business intelligence analyst at a men's T-shirt company, True Classic, based in California.
When people ask me whether I like Singapore or LA better, I can't pick one. When I'm in Singapore, I get to spend time with family and friends I grew up with and eat all my favourite hawker dishes like kway chap. Back in LA, I lead a full life with my work and the friends I made there.
There is no clear favourite for me. Sometimes it does feel like I'm perpetually in a conundrum–split between two worlds.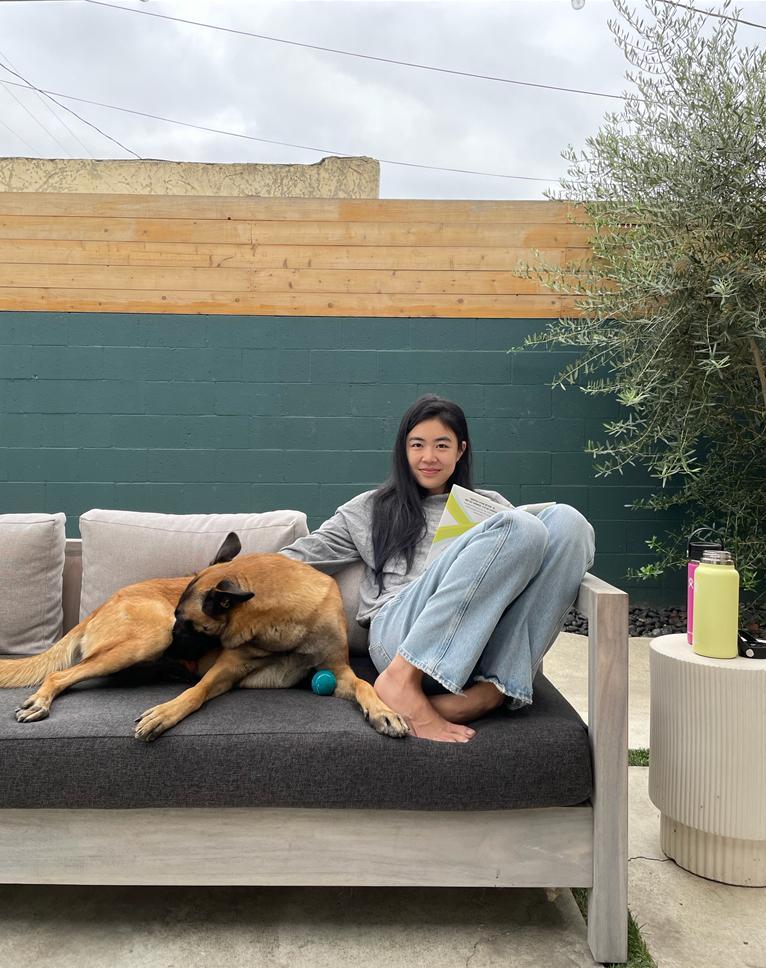 Starting Life in LA
When I first landed in the States, everything was so different. My previous memory of America was when I travelled there as a child for a holiday.
The other notable difference was just how much of a multicultural melting pot LA is. Singapore always talks about being multicultural and diverse, and rightly so. But when I was in LA, you were exposed to so many different nationalities and people. It was much more diverse than what I was used to back in Singapore.
At UCLA, I majored in Global Studies, which is funny because it has nothing to do with what I'm doing now. Still, I loved Global Studies. It was a mix of Economics, Political Science, and Anthropology examined under the lens of globalisation. I learned a lot; the program shaped my worldview and opened me up so much to understanding the privileges I grew up with, especially about being part of the majority race in Singapore.
But I also studied coding on the side during my junior year because I thought there was no career prospect with my degree in Global Studies.
I spent the summer of my junior year studying Structured Query Language (SQL) code on my own. With what little coding knowledge I've learned, I managed to get an internship at Clique Media Group, the parent company of WhoWhatWear, Byrdie, and MyDomaine.
From Intern to Goop.com
In late 2017, I secured a full-time role in customer service at Guideline, a retirement plan platform.
When I was starting out at Guideline, my ex-boss at Clique Media moved to Goop. There, a job vacancy opened up, and she roped me in.
Naturally, I leapt at the opportunity. I wasn't going to say no; it is Goop, after all.
Goop.com is a lifestyle brand created by actress Gwyneth Paltrow. The company proffers wellness advice from doctors, tidbits about your sexual health, travel recommendations, and a curated shop of clean beauty, fashion, and home. From Gut Microbiome Superpowders to vibrators.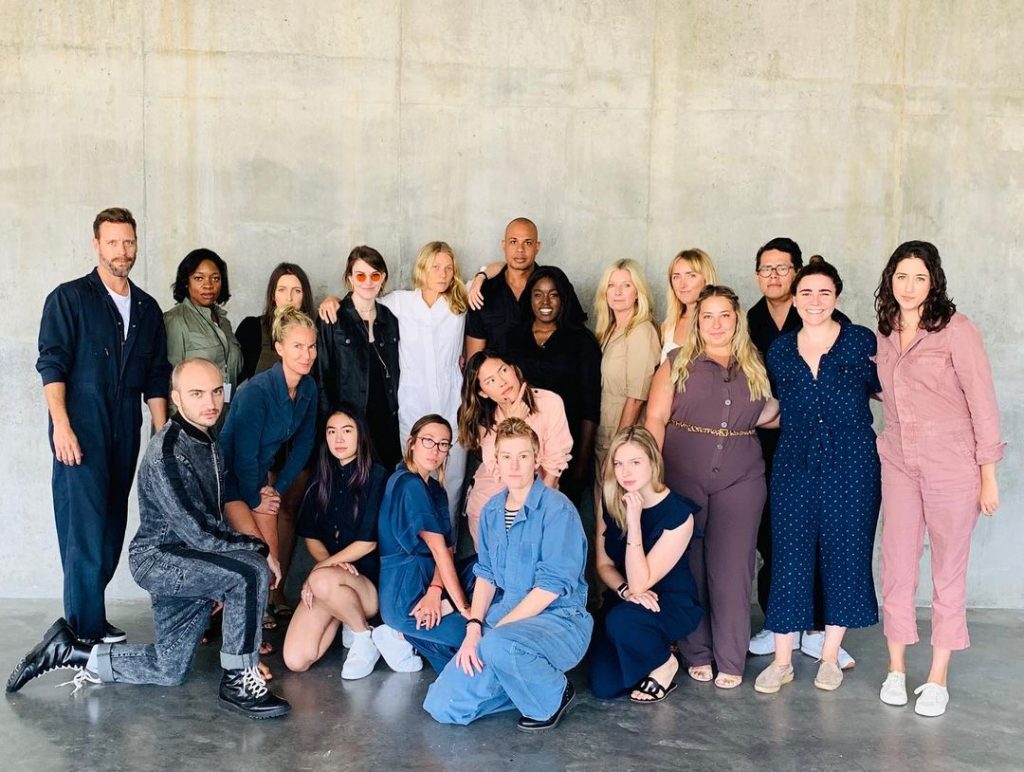 Goop is fantastic. Special, even. It was a tech company that was almost entirely female-driven—something rare in the startup and tech world. So many women held roles on the more technical backend side of Goop, an anomaly in the world we live in today.
Sure, Goop has its faults and is notorious for having a certain kind of image or perception with dubious health claims and pseudoscience. But I think the company always tries to be self-reflective and self-aware.
The office was a millennial wet dream. They had kombucha on tap, beautiful blush pink offices, and ridiculously expensive office chairs.
At Goop, I started as a business intelligence analyst before becoming a business intelligence engineer. In simple terms, business intelligence is the data visualisation layer that sits on top of any data warehouse in a company. Business intelligence collects, stores, and analyses the data produced by a company's activities.
My job was to take all the data Goop receives from website visits, sales, user clicks, and real-time campaign tracking and translate it into something meaningful and actionable for the different departments.
It's nice to sit in analytics because you handle user-facing stuff like managing a product or being a consultant within a business, which I love. I like working with the different parts of the company this way. The job is like solving a puzzle with the data we have—it feeds the very logical, problem-solving part of me.
Goop was my first big job as an adult; I was very much wide-eyed and bushy-tailed during my time there. Of course, many cool, glitzy parties are etched in my memory. But on the other spectrum, there was a more spiritual and wellness-focused side of Goop that advocates for meaningful spiritual growth and financial well-being.
I was exposed to many very interesting self-help ideas, from 'Iceman' Wim Hof's breathing techniques to how everyone can tap into their intuition and psychic abilities. More importantly, I also had access to therapy through Goop's health insurance policy, which I benefited greatly from.
And GP (that's what we call Gwyneth Paltrow, our CEO) is very hands-on in our weekly business intelligence meetings; she's very involved.
An LA Kind of Life
I got pretty immersed in the wellness scene in LA on top of working at Goop. I did my yoga teacher training in LA, which is as typical as you can get for someone living in LA. All I need now is a smoothie from Erewhon (LA's latest health utopia) to complete the picture/stereotype.
Although LA is a wellness haven, it is diverse enough that you can find other eclectic groups of people. For example, there are a lot of really incredible technologists in LA, even though most of them have moved to Austin, Texas, one of the new tech hubs of America.
Fashion is also very big in LA, and the music scene is huge. In LA, you can see amazing concerts for cheap—think S$30 for a music festival. Also, the entertainment industry here is prevalent. Every other person you talk to is a producer, an aspiring actor, or a writer.
Celebrity sightings are part of the everyday LA experience. I once bumped into Spider-Man actor Andrew Garfield in a restaurant. I've also spotted actress and producer Reese Witherspoon at lunch and actress Laura Dern grabbing a coffee. Laura Dern was waiting in the same line to get coffee as me, doing normal people things. But it's still such a thrill.
It's LA and SG for now
For now, I don't know how long I will stay in LA. I think it just depends on where work takes me. There are still so many more career opportunities in LA. Like this new role at True Classic, I didn't seek it out; they emailed me.
Everyone tells me to keep growing and climbing the career ladder in the States, and when I'm ready, I'll have no problem finding a job in Singapore. Still, for now, I'll just remain here in LA since nothing is compelling me to come back home.
There was a time when I was ready to quit my job when a family member was ill. But I didn't need to because Goop was so accommodating to my situation and allowed me to return to Singapore. It also helped that my role was something I could do remotely before remote working was even a thing.
I came back to live in Singapore last year, and it was so lovely to enjoy Singapore as an adult. I enjoyed my time in Singapore a lot. But I also love my life in LA because I have friends that I love and care for, and I've built a life there.
Currently, I have no plans to return to Singapore, but I wouldn't be opposed to it. It just so happens that my life is going so well in LA. But I'm not opposed to coming back if a better career opportunity that I can't possibly say no to manifests in Singapore. Never say never, I say.
---
If you want to share your story with us or have feedback on our work, email us at community@ricemedia.co. If you haven't already, follow RICE on Instagram, TikTok, Facebook, and Telegram.