All images: Ziqin Ng
Roaming the grounds of the freshly relaunched Haw Par Villa, I experienced mild cognitive dissonance. I tried to reconcile what I was seeing with the gloomy and desolate Haw Par Villa of my memories, a place where some parents took their children to scare them into filial piety. My mental discomfort worsened when two young girls approached me to ask for directions to Hell's Museum, sharing that they were 12 and had decided to visit Haw Par Villa for fun after recently completing their PSLE.
I also spotted a young couple my age feeding turtles in the pond with feed purchased from one of the ubiquitous 'honesty boxes'— a cute concept that seemed to tie into the idea that no one could possibly have the stomach for theft after witnessing the very vivid diorama of its consequences in the Ten Courts of Hell.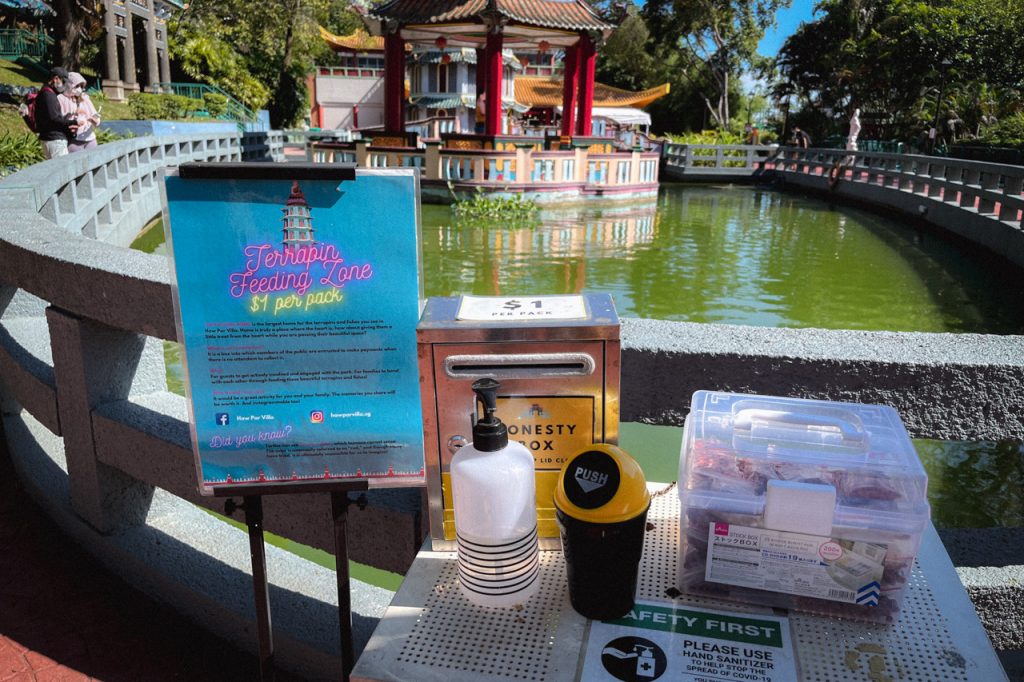 Can the new Haw Par Villa finally become lucrative?
For better or worse, Haw Par Villa has a reputation: it is that old, rundown Chinese mythology park that perpetually fails to generate revenue, no matter how many times the Singapore Tourism Board (STB) tries to rebrand it. It is primarily synonymous with the Ten Courts of Hell, a gloomy cavern with faded statues of unfortunate souls being impaled on knives or having their tongues torn out in the afterlife.
After a change in management and a facelift, Haw Par Villa was formally relaunched by award-winning heritage specialist Journeys Pte Ltd this year. The former Ten Courts diorama has been renamed Hell's Museum and fitted with air-conditioning, prompting raised eyebrows and sardonic quips that hell has indeed frozen over.
Having visited the park and Hell's Museum post-relaunch, I can confirm that the air conditioning is not the only thing about Haw Par Villa that is new.
To me, it seems like Haw Par Villa is trying to shed its former image for a more universal appeal.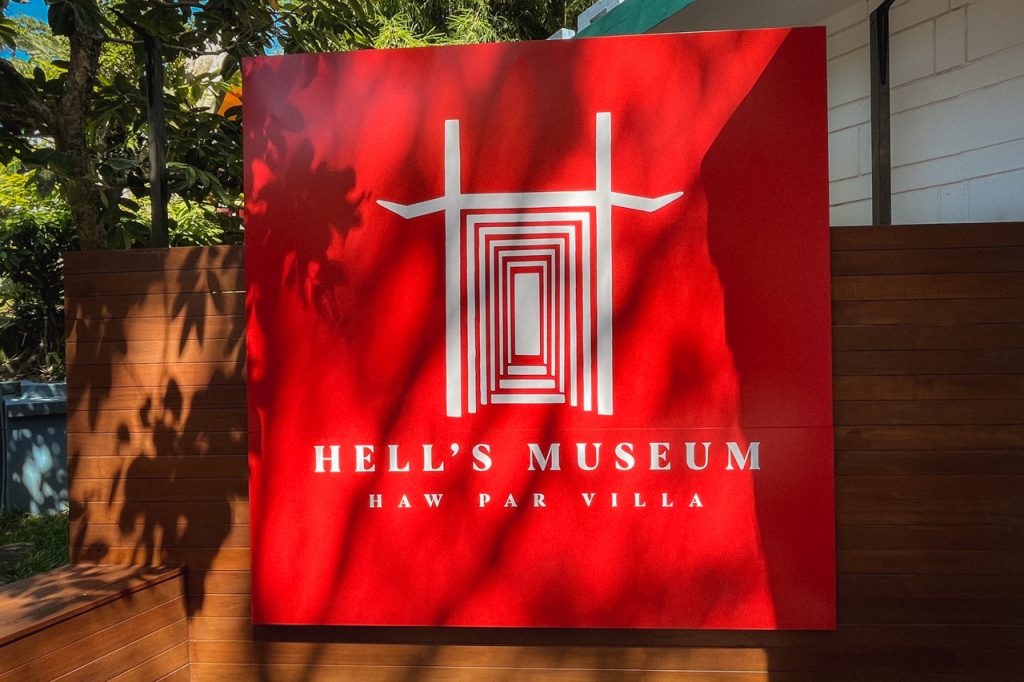 While relaunching Hell's Museum over the Halloween weekend seemed to play right into existing stereotypes about its creepiness, Haw Par Villa quickly subverted my expectations. The new museum gallery was well lit, with brightly coloured murals, crisp new signboards, and realistic models and artefacts.
Other tourist attraction staples, such as a transportation-themed cafe named The Sixth Milestone and gift shop selling Tiger Balm and Hell's Museum merchandise, added to the feeling of visiting a generic theme park. There are also further plans to roll out activities that are suspiciously aimed at wooing the younger generation: vintage car rides, a shipping container hotel, pottery and art jamming sessions, and even an escape room. For now, though, there's an app, Hop! Par Villa, that tells you where to pose for the most Instagram-worthy pictures.
The park's management organised a surprisingly artsy line-up for the "Be Well In Hell" opening weekend, including Chinese ink painting classes, hypnotherapy, yoga under the stars, and Halloween-themed picnic sets.
It seems that the long term hope is to turn the new Haw Par Villa into a community space of sorts, a public park like the Botanic Gardens where people hang out with their friends or a part of the art scene like The Substation.
With its bizarre and kitschy aesthetic, Haw Par Villa has always stood out as the unrepentantly flamboyant outlier in the crowd of homogenous and family-friendly tourist attractions. To some, this sanitised version of Haw Par Villa may appear to be turning its back on its roots.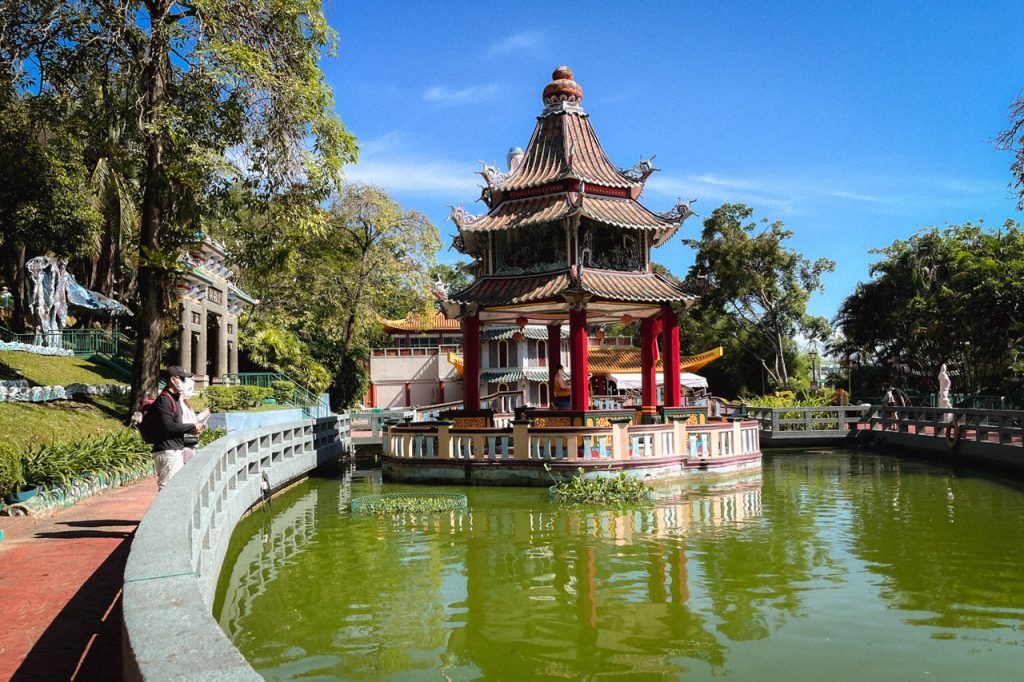 A history of Haw Par Villa
Haw Par Villa opened in the 1930s as a free public park called the Tiger Balm Gardens. Although the land was private property, the garden was open to the public as its owner, Aw Boon Haw wanted the garden to be an advertisement for Tiger Balm's products.
However, the garden was also meant to serve an educational purpose by teaching visitors about values and beliefs central to Chinese culture like filial piety, resisting temptation and evil-doing, loyalty, community service, and judgement in the afterlife.
Haw Par Villa was once a big hit with local audiences. By 1941, it was established as a popular tourist attraction in Singapore, retaining its charms for the next forty years, and being voted one of the top three Singaporean tourist attractions in a 1984 poll.
Alas, the turning point for Haw Par Villa came in the 1990s, when International Theme Parks (ITP) won a tender to redevelop it into an American-style commercial theme park. The new theme park, Haw Par Villa Dragon World, charged a S$16 entry fee and was marketed as a Chinese mythological park complete with boat rides through the Ten Courts of Hell and a giant dragon. Any statues that did not fit the theme of Chinese mythology were discarded and relocated to a 'statue graveyard' behind the park.
Despite spending S$80 million on the project, the new theme park was a massive flop. Singaporeans did not take to the new park, which they felt had lost its authenticity. Dragon World failed to break even for the next five years until ITP eventually decided to hand the park back to the State in 2001.
Since then, Haw Par Villa has constantly struggled to attract visitors despite numerous attempts to increase its appeal by leasing it to other operators and making admission free.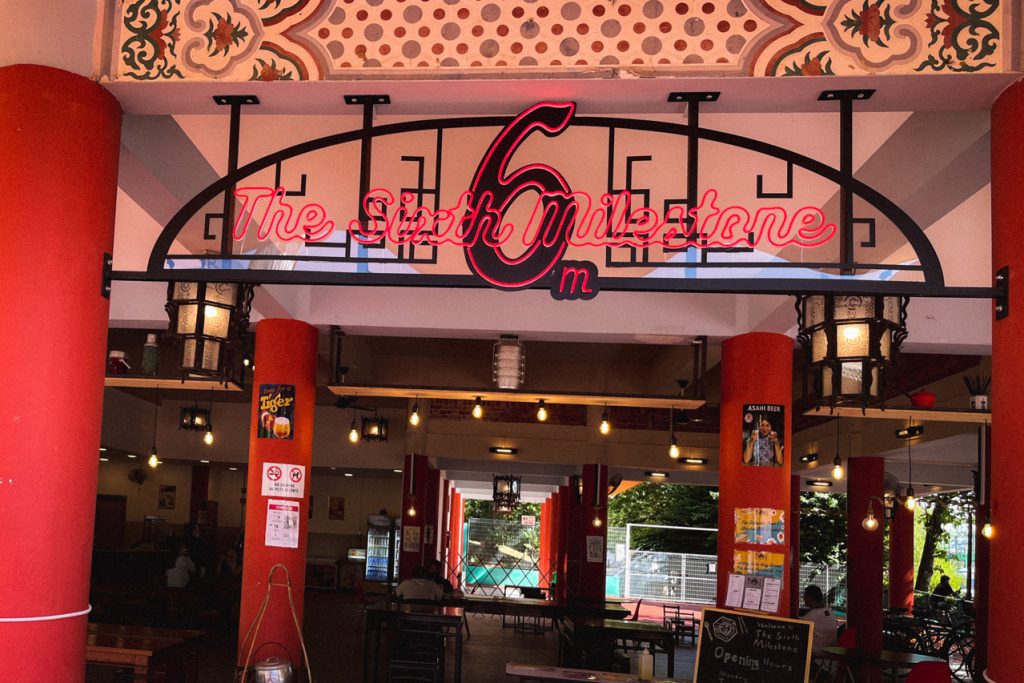 The tricky issue of commercialisation
Arguably, ITP's commercialisation of Haw Par Villa was the most significant factor that led to its decline. By turning it into something that it was not—an exotic 'Chinese' theme park to excite foreign visitors—and charging an entry fee, ITP had missed the unique charm of Haw Par Villa completely and perverted its original purpose.
An interesting parallel may be drawn to the present relaunch. While admission to the rest of Haw Par Villa continues to be free, tickets to Hell's Museum (which includes the notorious Ten Courts) are priced at S$18 for adults and S$10 for children. To some, this might seem too steep a price for something that was previously free.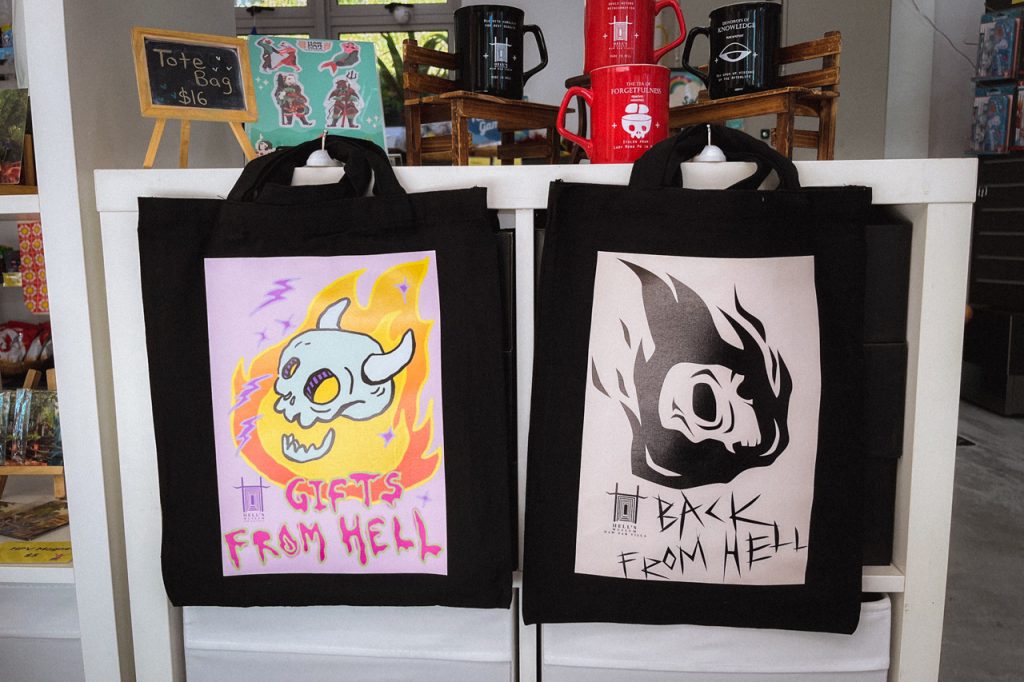 The addition of other commercial ventures like the themed cafe, museum shop, vintage car rides, and shipping container hotel might also feel redundant in the same way the 65-metre concrete dragon mascot and the boat rides through the hell of 'Dragon World' were. As I roamed the park, I would sometimes become sceptical that the park was still trying hard to be something it was not.
But the history of Haw Par Villa also suggests that commercialisation is not necessarily a bad thing in and of itself. After all, one of the initial motivations for opening the gardens to the public was to serve as free advertising for Tiger Balm. What matters is how well the commercialisation supports the larger purpose of the attraction.
In my opinion, the relaunched Haw Par Villa—with all its health and wellness activities, terrapin feedings and even the seemingly out-of-place shipping container hotel—continues to serve the two most important missions of the original Tiger Balm Gardens: education and entertainment.
With three museums on its grounds—the Rise of Asia Museum, the Hell's Museum and the Jade House (which features an exhibition on the Aw brothers and the origins of Haw Par Villa)—it is virtually guaranteed that visitors will walk away from Haw Par Villa having learned something new.
The Hell's Museum also adds educational value to the original Ten Courts. The gallery complements the Ten Courts with a meticulously researched comparative study of death across cultures and religions. By bringing the topic of death closer to home, the gallery deciphers how death is dealt with in the local Chinese community through exhibits of tombstones and a typical Chinese void deck funeral set-up.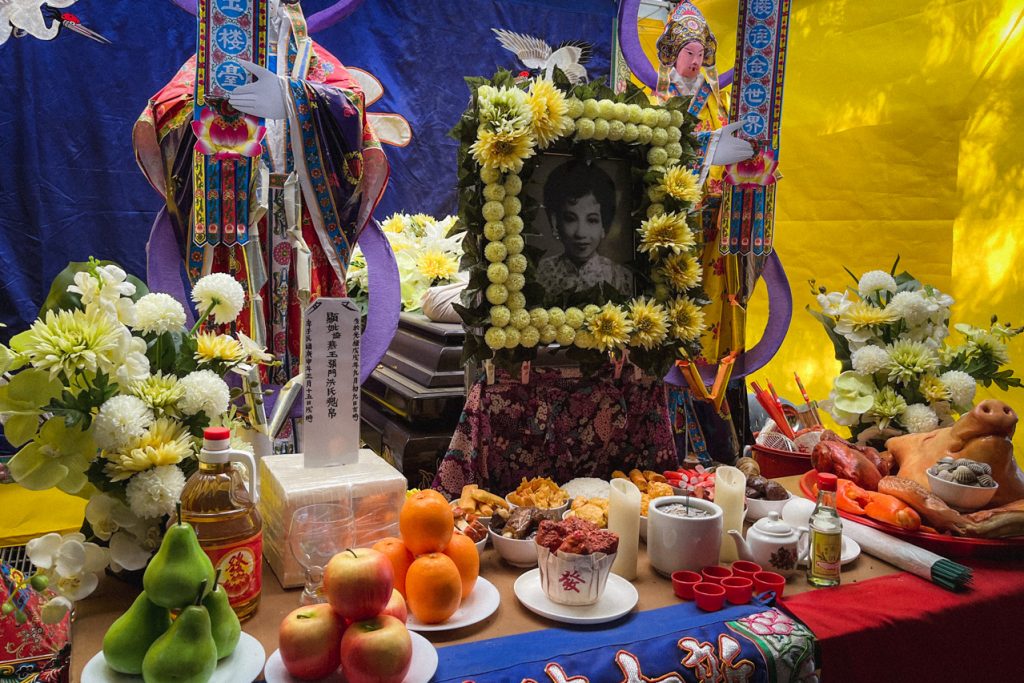 Even the side activities that may seem like nothing more than a gimmick play their part in realising the park's original aims. According to a video I watched in the Jade House, a visit to the Tiger Balm Gardens used to be one of the most wholesome forms of entertainment that could be found in pre-independence Singapore, where prostitution and gambling dens were the norm. Considering this, turning Haw Par Villa into a community space for visitors to eat, stargaze, create art, and feed terrapins seems closer to the original purpose than a mere distraction. 
On the surface, it may seem a pity that Haw Par Villa is turning its back on its former self. Perhaps for some, a big part of what made it so exciting was how weird it was. However, a glance at the park's history shows that being esoteric was never Haw Par Villa's mission.
What makes Haw Par Villa special isn't the creepy panda statutes or the shock value of the Ten Courts of Hell. The old Tiger Balm Gardens didn't take pride in being offbeat or weird as it did in being a community space that brought people together to educate and entertain them.
Preserving a local heritage site doesn't mean that everything about the place has to stay the same. Ironically, 'selling out' might be what brings Haw Par Villa back full circle.
---
If you haven't already, follow RICE on Instagram, Spotify, Facebook, and Telegram. If you have a lead for a story, feedback on our work, or just want to say hi, you can also email us at community@ricemedia.co.