In 'Singaporeans Abroad', we share with you the stories of locals who—thanks to living in a globalised world—found success in different corners of the globe, whether financially, romantically, or for the pure joy of adventure.
We've recently heard from Xian Jie; a documentary production assistant turned tour guide in Japan, who's in the midst of restoring a 120-year-old traditional Japanese house. Then, there was Dillah Zakbah, who started as a janitor in a production house and is now a partner at the international advertising agency BBH.
Now, we bring you Chef Nora Haron, who was actively discouraged from pursuing a career in F&B but found herself flourishing in the buzzing food scene of sunny California.
---
As an immigrant of Indonesian and Indian descent, I have always been a champion for the dishes and flavours I grew up eating. More than anything, it taught me the importance of using local ingredients that are readily available. In a way, this style of cooking represents the intertwining of my two homes: Singapore and California.
Singapore was where I met my Californian ex-husband back in 1995 and also where we lived for a while. Four years later, he told me that he missed home—we also wanted a change of environment. So, we moved to Oakland, California, in 1999, and I have lived here ever since.
The end of my marriage took me to Italy as a shoe designer. After that, I studied at the San Francisco Baking Institute to hone my skills in baking. Eventually, I progressed from a pastry chef to a Director of Culinary Operations at Singapore Kopitiam, Inc. USA Group (a franchisee of Killiney Kopitiam)
Now, I'm in the midst of launching SanDai, an upscale restaurant under the Singapore Kopitiam, Inc. USA group that serves Indo-Cali food rooted in Nusantara traditions. Here, I serve people the very best of what inspires me as a chef and a diner in the culinary melting pot of California.
A Family of Caterers
Funnily enough, even though my mother had a catering company in Singapore, she was the person that discouraged me from a life of food.
As a caterer, my mother would cook all types of cuisine, but her speciality was Malay food. Watching her do what she loves made me want to follow in her footsteps.
"No," she would tell me, "go be an engineer like your uncles. Or you can be a teacher or something."
It's the typical Asian parent mindset. To them, cooking was not a profession that would make much money—at least back then in Singapore. I can say with certainty that things are very, very different now.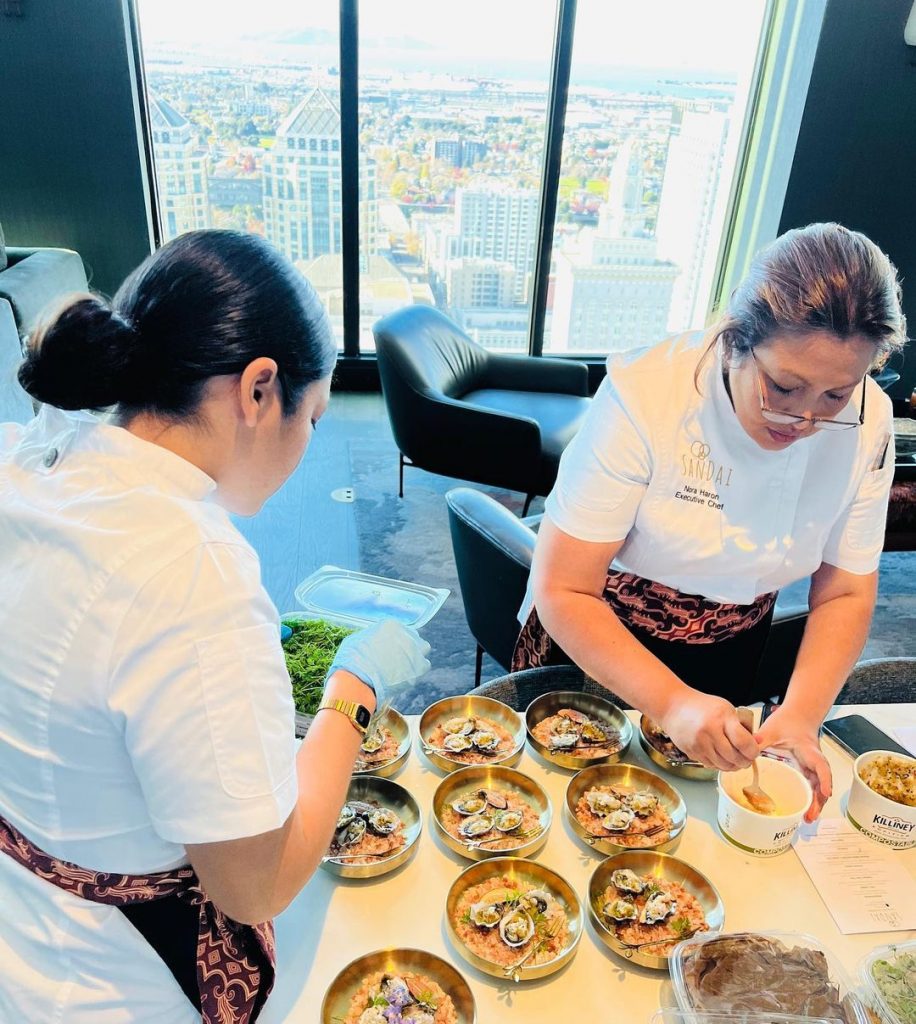 My mother, grandmother, and aunties were all great cooks—a formative part of my life was spent watching them in the kitchen. My mother is one of the best cooks I know, and I'm lucky to have learned from her, even though she's always dissuading me from making it a profession.
As you can imagine, food is very important in my family; it was a way for everyone to play a part and chip in. After all, kinship and camaraderie were best exemplified by food. Growing up, there was no such thing as eating in front of the TV.
Seeing as I was driven so far away from pursuing any career related to food, working with food never crossed my mind. My parents wanted me to be some kind of engineer. But I'm not like my uncles, nieces, or cousins, who were studious and had that kind of technical aptitude.
Since they wanted me to get into engineering, I thought I could do 'fashion engineering' to appease them. Even then, my brush with fashion wasn't till much later, after my marriage to my first husband didn't work out.
In Oakland, I worked at the city offices as a purchasing manager. A stable, government-employee job? My parents were mighty pleased with that. For a while, at least.
Italian Shoe Designers and Mums
Besides food, fashion was also something I had an interest in. I love shoes, and I love the idea of making something and having that evolve from concept to fruition—just like food, you know.
When my marriage ended in 2006, I embarked on a journey of self-discovery and healing. Knowing Italy's reputation for exquisite shoes, I thought I would try to start anew there, bolstered by my love for fashion and need for a change of pace.
Not long after looking for jobs in Italy, I was hired to work for a factory that made Italian shoes in Lucca, Tuscany. There, I split my time between Las Vegas, New York, and Lucca to attend trade shows for about two years. I even designed shoes for the factory and had a little line that sold for a short time, which certainly fed my creative spirit. But I knew it wasn't enough.
Ironically, Italy was where I found my way back to food (in between leather shoes and scoops of gelatos). I found myself in the kitchens of the women, many of whom were mothers, who made the shoes in the factory. They invited me into their homes and made space for me between boiling pots of pasta and tomato sauce. I could watch them cook for hours on end.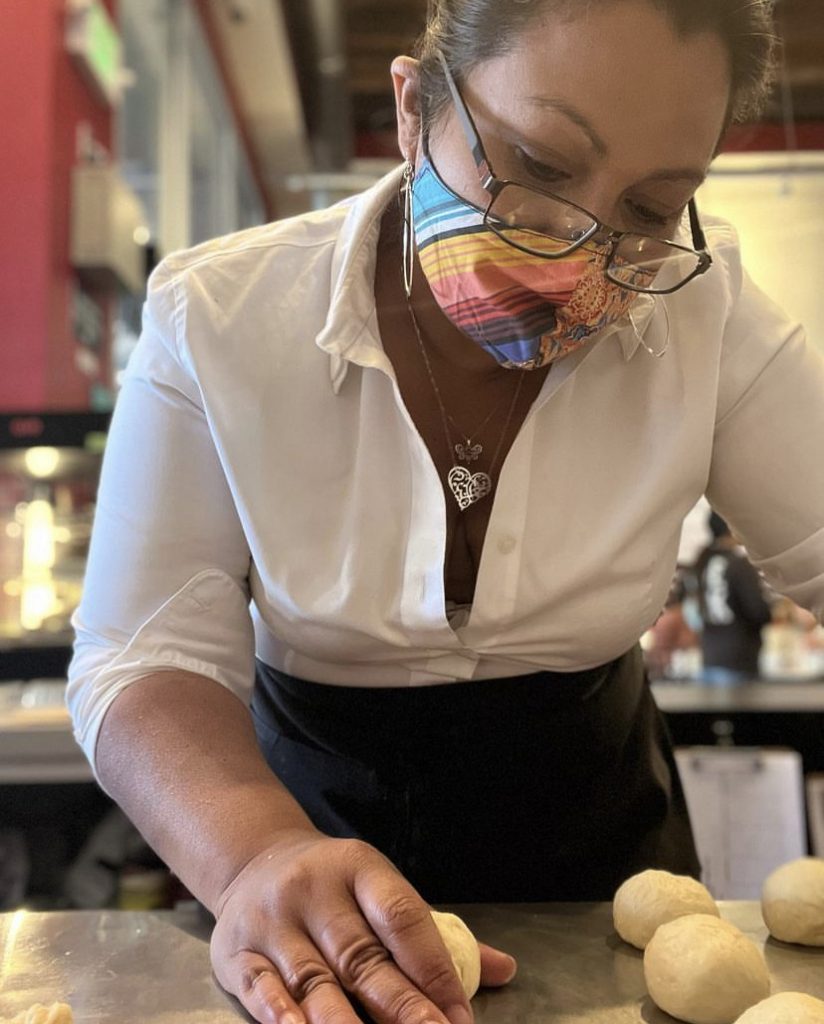 Each stir of the pot brought me back to all those times I spent in the kitchen with my mother and grandmother. These Italian mothers taught me how to cook a myriad of Italian dishes. The more I cooked their food, the more I missed the food I grew up eating.
By cooking together with them, I learned how food functions beyond a satisfying meal. It's also a way to give back to the community. In Italy, dishes are relatively simple but delicious—they rely heavily on fresh ingredients that are local and seasonal. My penchant for food sustainability came from my time with them.
About two years later, I realised a job in fashion wasn't fulfilling. I love fashion, but it's all about appearances and very temporary. Not to mention the fact that you have to deal with exotic animal skins from crocodiles, alligators, and snakes, to name a few.
When you find out where these animals came from and what happened to the animals, I'm like, I can't do this anymore. And so I returned to my first love: Food.
Climbing the Culinary Ladder and Drip Line
I graduated from the San Francisco Baking Institute in 2008 and cut my teeth at different restaurants in the Bay Area. There were challenges, for sure. Being a brown Asian woman, you often find yourself at the bottom of the totem pole.
I've been told once that my food was too ethnic. "Oh, sorry," I recall a customer telling me, "I don't mean to sound racist, but your food is too ethnic." Whatever the heck "ethnic" means.
I've also been passed up on many jobs because of who I'm not. I didn't fit the mould of a chef; I'm not as young as most chefs starting out. Neither did I take the conventional path of culinary school and internships.
There were some instances where, as someone with experience, I would have certainly done a better job over someone newer. But even then, I was not given a second look.
The other chefs were white and male, so they got the job. That's when I said, "You know what? Yes, my food is ethnic, and I'm not sorry about that; it is who I am."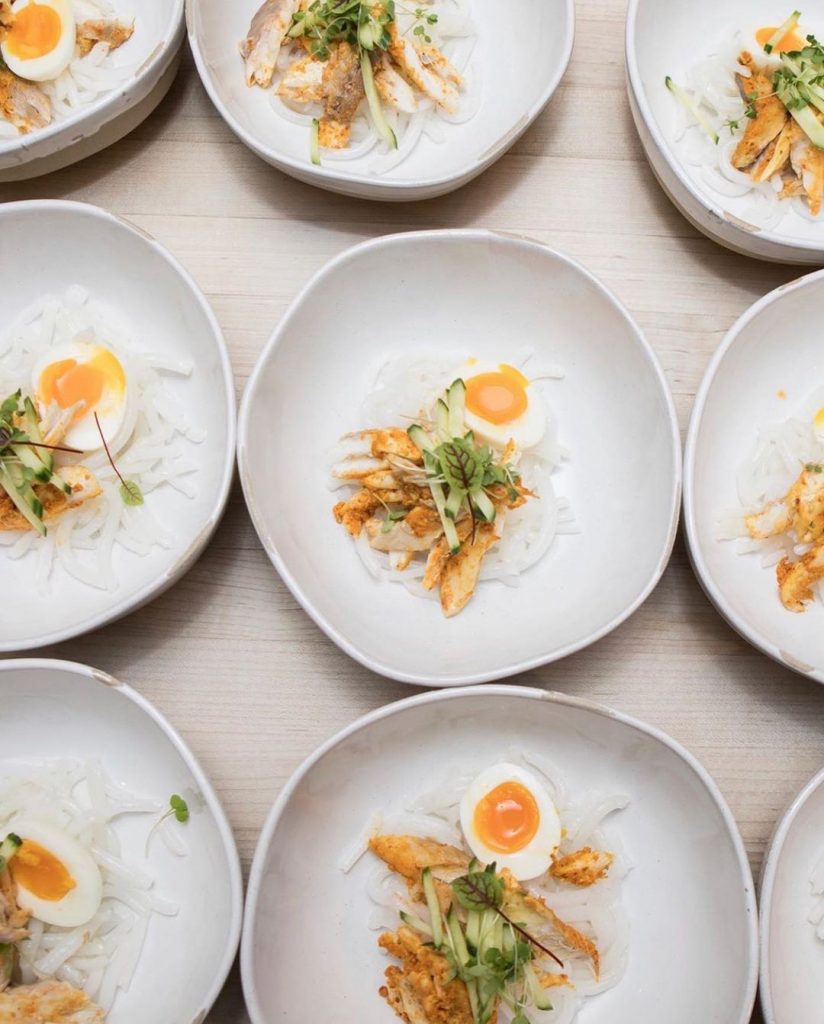 I then decided to start Drip Line Cafe in 2016 in West Oakland, which turned out to be my call to fame. Drip Line introduced San Francisco Bay diners to IndoCali cuisine, and it took off spectacularly.
It was a hard-earned achievement because the San Francisco Bay Area food scene has held high standards for a long time. For decades, it has been super creative, sophisticated, competitive and chef-driven. Customers expect high-quality, local, fresh, and ethically-produced ingredients from most independent, contemporary restaurants, which cost more than industrially produced ingredients.
Surprisingly, Drip Line met those expectations—even if our food was a little bit spicier than what diners were used to. Every time we introduced Singaporean flavour profiles, spices, and ingredients, folks from all backgrounds went nuts for it.
Drip Line was wildly successful in its heydays, but it was short-lived. We had to shutter it after two years. The restaurant suffered from being situated in a location without high foot traffic—it was an inevitability.
After that, I joined the 4Ps restaurant group in San Francisco as the culinary director for five restaurants, including Local Kitchen, which was where I made a Singaporean revamp.
An Indo-Mex Baby Is Born
Then, the pandemic happened. I had to retrench staff, and I thought my journey as a chef would stop right there and then. I was incredibly sad.
My boyfriend, Diego, told me: "Don't be sad. Remember that 5″4 woman that got out of the six feet hole all by herself before I could get to her? Where is she? What's the pandemic?"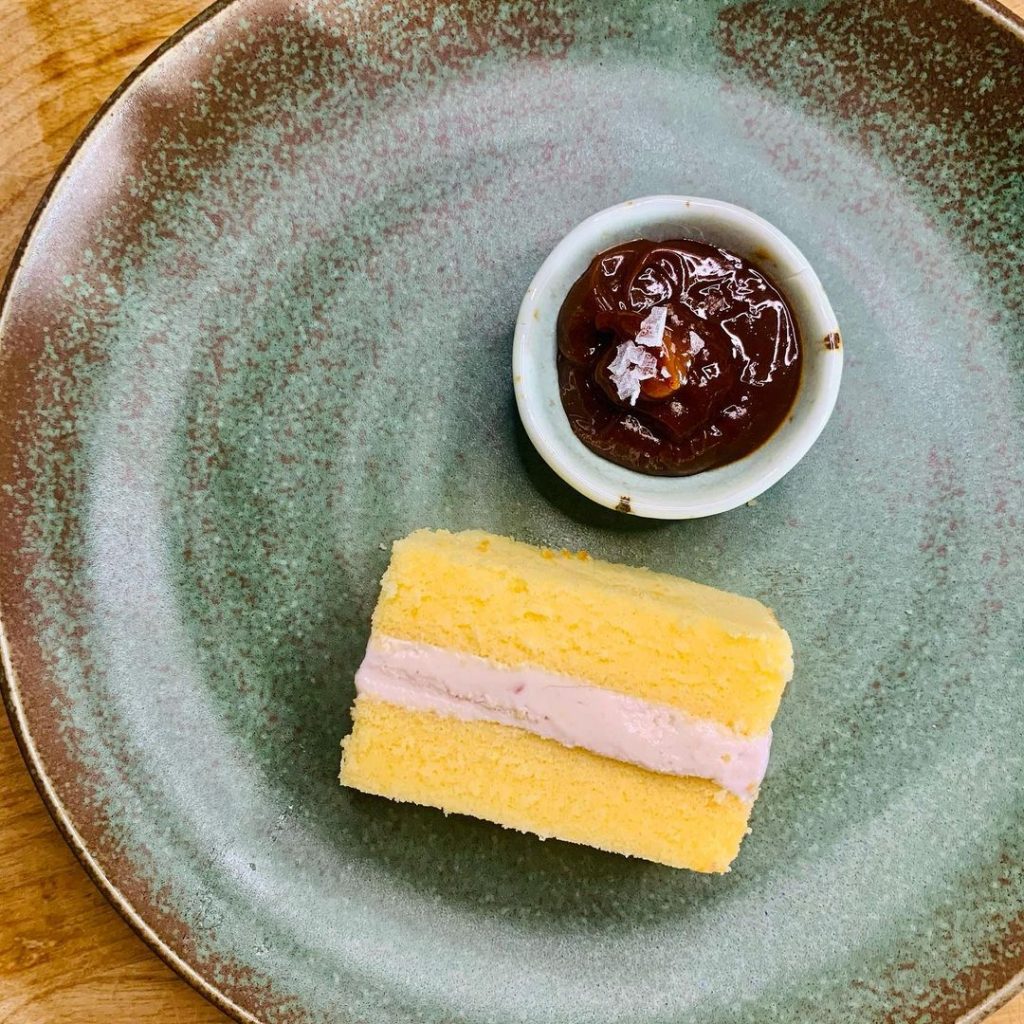 Some context. Three and a half years ago, when I was in Indonesia, I got into a freak accident where I fell into a six feet drain and hurt myself pretty badly. Somehow the adrenaline rush helped me pull myself up, and I managed to sit on the ledge while waiting for help.
That incident reminded me of how tenacious I could be. So in 2020, in the haze of the pandemic, I started IndoMex, which functioned mostly as a pop-up at another restaurant.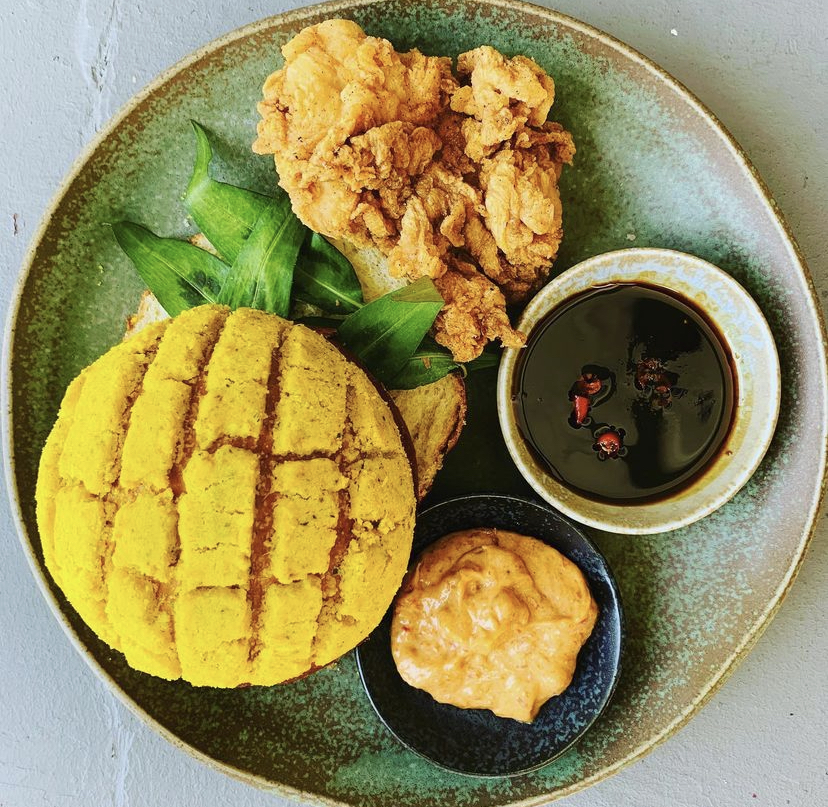 The inspiration for this Indonesian-Mexico combination was my boyfriend, who is of Mexican descent. You'll be surprised at how easy it is to marry both flavours—our cultures use many of the same ingredients. Plus, Mexican food has always been my go-to cuisine whenever I'm at a loss for what to eat.
With IndoMex, I had dishes such as the Concha with a serundeng (spicy shredded coconut) crust. We made bubur, like a congee, but with roasted seasonal tomatoes instead. There was also my ayam goreng sandwich and rendang tamale. IndoMex was my opportunity to marry the flavours I grew up with with my love for seasonal produce.
Killiney Came Knocking
Within a year, IndoMex blew up. We had so much coverage from media outlets such as Eater and local San Francisco publications. It was amazing—we were pumping out food and getting so much recognition online.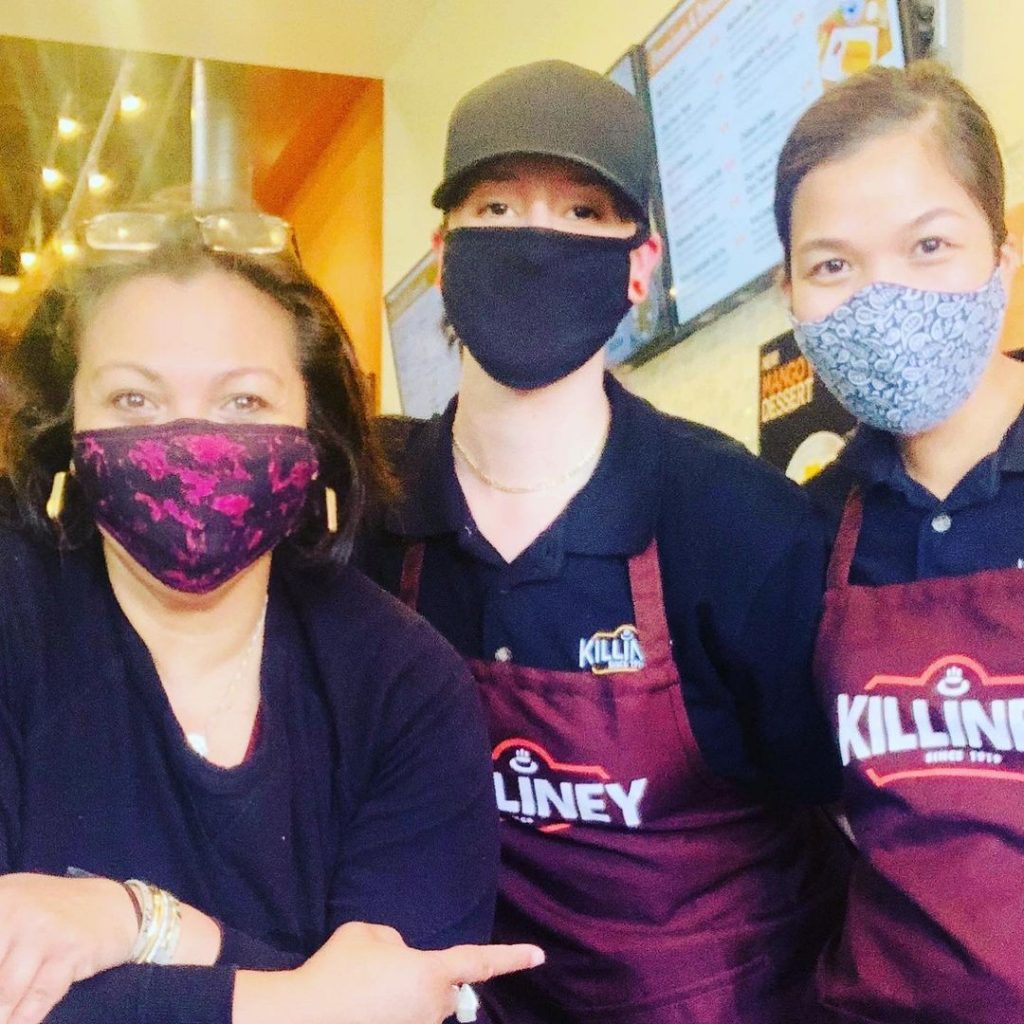 I was in the thick of cooking when I got a phone call from the Singapore Kopitiam, Inc. USA Group in Palo Alto. They wanted to talk to me about opening an Indonesian restaurant in Walnut Creek.
The owner of Singapore Kopitiam, Inc. USA Group found me through Google. She searched for Indonesian chefs, Singapore, and California and found me—I ticked all the boxes. We started talking; I did a few tastings and was awarded the job.
We're hoping to open SanDai, in February or March of 2023. In the meantime, I've been running Killiney Kopitiam in Palo Alto. IndoMex has taken a pause now, but you'll see influences from the pop-up in the menu for SanDai.
The job with Killiney is truly kismet. Killiney decided to open at the height of the pandemic, but they couldn't get Singaporeans to fly out and help. As luck would have it, I was on the ground and available. With me at the helm, business with Killiney just took off.
Sambal is Sambal
SanDai is a bit more upscale, with food items like lobster raviolo and halibut assam on roasted vegetables. Other menu options include lion's mane mushroom satay, which is an example of Californian food with a twist of Indonesian Nusantara flavours.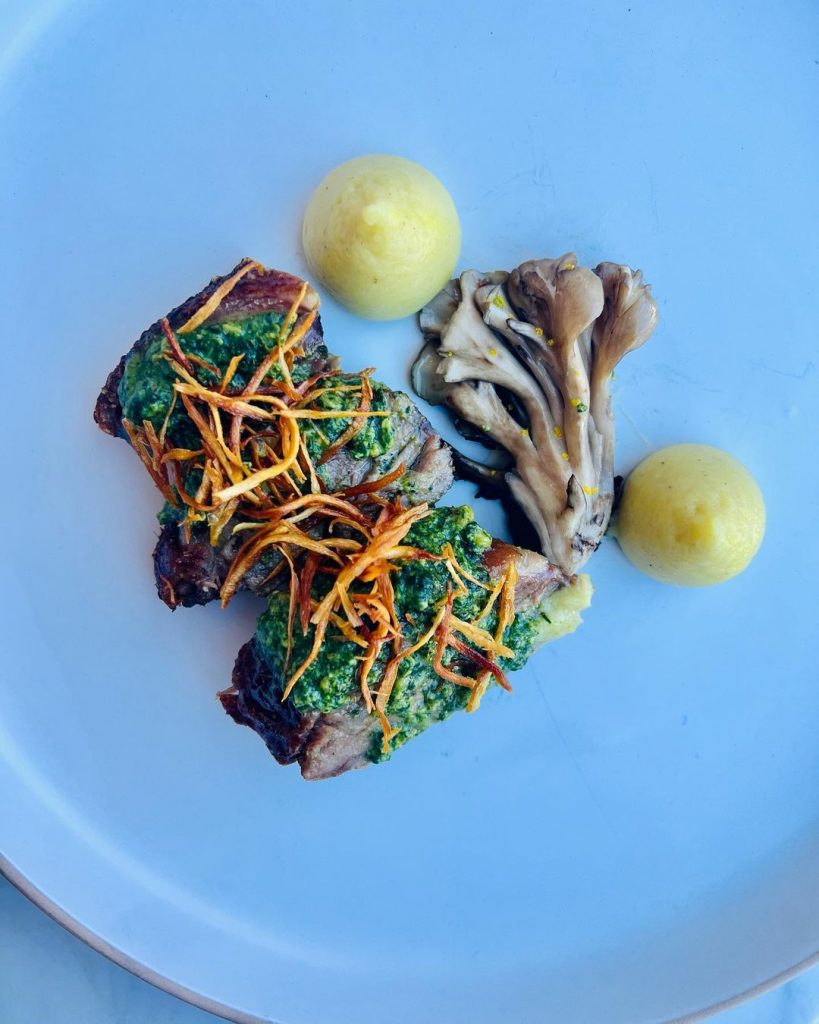 I'm hoping to put a different spin on the flavours I grew up with while taming the American palate. But don't worry; I'm not going to make things less spicy. Sambal is sambal—I make it with fresh ingredients available to me instead. That is my style.
With SanDai, I'm excited to flex the Indonesian cuisine I grew up eating. At the same time, it's not traditional Indonesian cuisine. It's my interpretation of Nusantara cuisine: the food of the Malay Archipelago.
My vision for SanDai is to expand beyond purely Indonesian cuisine; while the menu may have its roots in Indonesia, there are also influences from Singapore, Malaysia, and Brunei. Essentially, it's Nusantara food with a Californian influence.
California vs Singapore
When I compare the food scenes between Singapore and California, both are equally vibrant and exciting. What Singapore lacks, however, is California's vast land and fresh produce.
After all, I am a big believer in regional specialities. Food that shows its ties to time and has a strong sense of place. The Bay Area is one of the most abundant microcosms in the world of fresh, diverse produce, herbs, meats, and seafood. It's a region that celebrates so much variety.
Singapore has a great and unique food scene, but as a chef, I know Singapore imports a lot of its produce. There is just no space to grow. And while there are many farms in Singapore, the majority of them cannot produce the quantity I need.
Singapore imports their food from all over the world, which is fine. Although I think the accessibility, abundance, and different kinds of produce for the dishes I'm trying to cook are not as readily available as what San Francisco can provide.
Here, I reach towards non-Asian ingredients like brussels sprouts, and I often use cauliflower which is indigenous to California. It is partially strategic, too. When an American sees a familiar ingredient, he's more inclined to try it, which works in my favour.
Everything has to be fresh for me. I might return home in a heartbeat if Singapore could manufacture as much raw produce as California. The truth is that Singapore does not and probably never will, especially in the range that I would like for it to be. Which is fine; I'm just aware of Singapore's limitations.
Being a Californian Singaporean
When I first arrived in America, there was a culture shock. But I'm like a mutant; I adapt quickly. You are a product of your environment, and to thrive, you can't be too rigid with your expectations and just not want to eat food because it's not authentic.
But how do you define authenticity? Who's to say what's authentic? Why can't I, as a Californian Malay, have my version of all these Singaporean dishes? Why can't that be authentic to me?
Chinese food is the same way; you get different char kway teow in Penang than in Singapore. I, too, have my version of the char kway teow—the Californian version. Singaporeans who have met me know they are not going to get traditional char kway teow or nasi goreng when I make it; it's going to be different. People need to understand that this is my version. This is my interpretation of it.
With SanDai, I hope my unique spin on Indonesian food with Californian sensibilities comes through. More than the food, the pride of opening this restaurant is how my cooking journey has truly come full circle.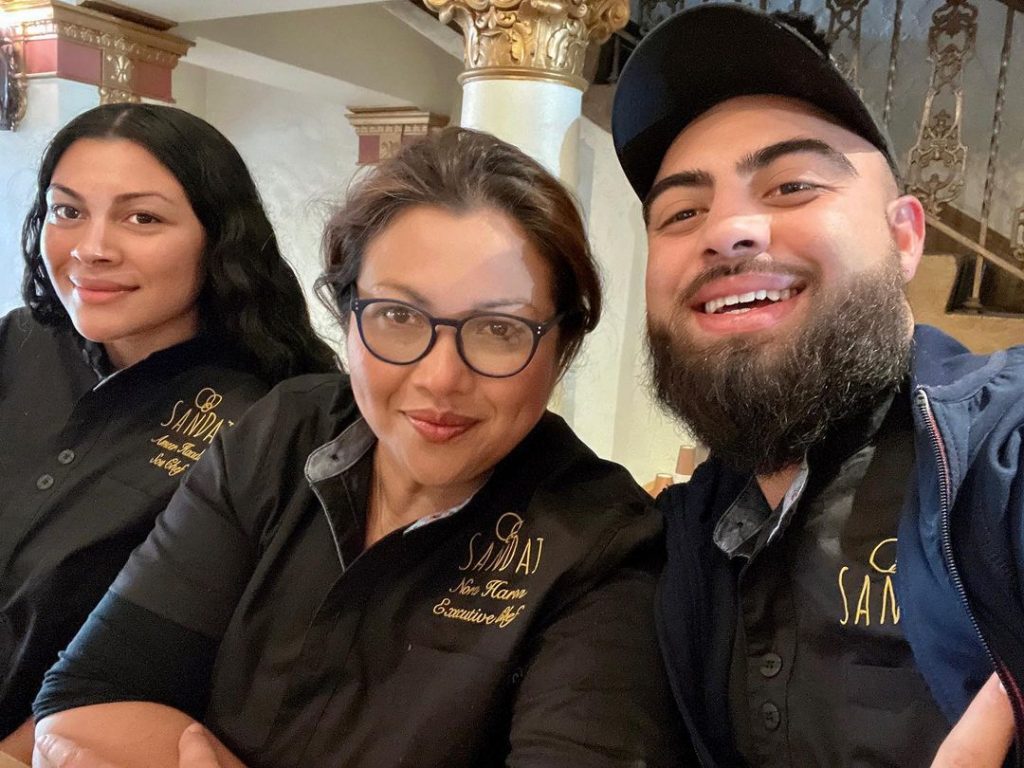 SanDai means three generations in Chinese, and it honours all the times I watched my mother in the kitchen. Then to me, donning my apron and running my own kitchen. Now, that baton has been passed to my daughter Ameera, who is by my side helping me with the opening of SanDai.
My 20-year-old daughter initially did everything she could to avoid cooking—Ameera didn't like that the work was tough and sweaty. She saw how the odds were often stacked against me as a chef and didn't want that life.
It all changed when she stepped into the kitchen to help me with my IndoMex pop-up.
Then, just like me, she realised her calling was food. Ameera hasn't left since. It's a full-circle moment, and I don't think I could have planned it any better.
---
If you want to share your story with us or have feedback on our work, email us at community@ricemedia.co. If you haven't already, follow RICE's Instagram, TikTok, Facebook, and Telegram.