Top image: Marisse Caine / RICE File Photo
Like complaining about unpredictable cai fan prices, fighting about parking on public roads in private estates are just as eternal in Singapore.
Actress and presenter Jade Seah recently took to Instagram to share her experiences parking in private estates. She came back to her car with a note left on the windshield. The message was succinct: "Please do not park here. Let those who stay here park here. Thank you."
Needless to say, many took offence to the letter. Are lots in private estates reserved for those who stay there? Is this just another manifestation of the conflict between Singapore's social classes?
This isn't an isolated incident. Jade's decision to come out and speak about it inspired another driver to come out to share his experience parking at Meragi Close.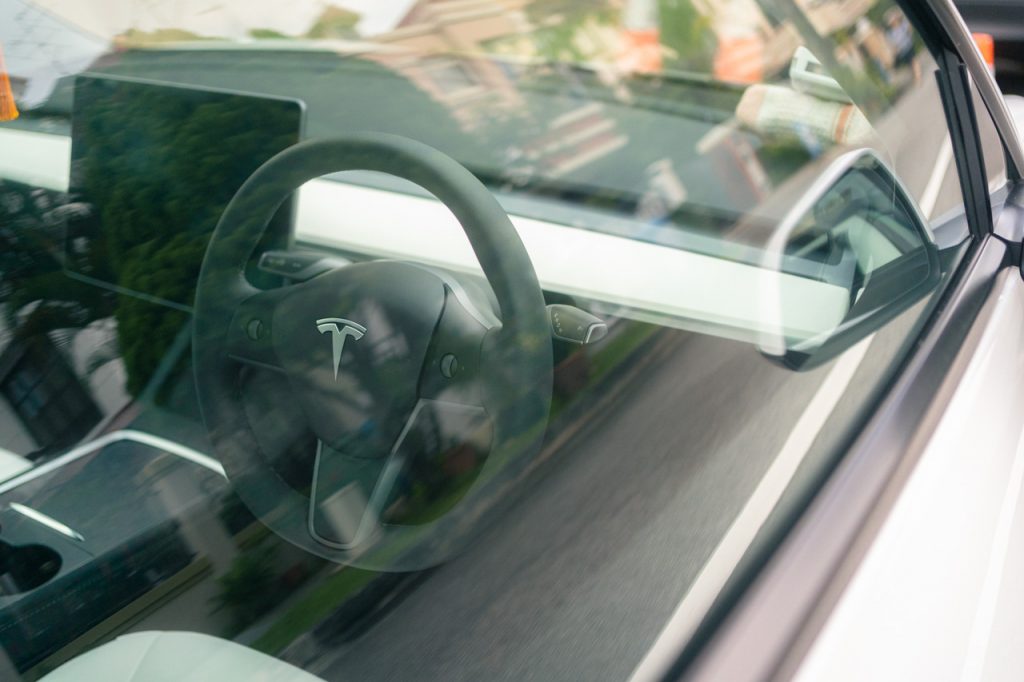 The carefully typed-out note that this particular driver received gives the impression that the homeowners have done this more than once. As far back as 2010, a driver took to MyCarForum to complain about entitled private estate owners gatekeeping the public spaces outside their houses. And this is just a grievance made online—surely these squabbles have been going on way before then.
It's true that these roads are for public use. On a legal front, anybody is allowed to use those parking spaces. However, private estate homeowners argue that the public makes the roads overcrowded for their own cars.
Both sides are stuck in a push and pull, neither willing to budge. But as in any dispute where authorities don't have much justification to act, Singaporeans default to passive aggressiveness.
First Come, First Serve
The most common argument that Singaporeans use in a dispute is, "I was here first." Other than simply wanting to be the best in everything, we must be the first to get something.
We rush to queue overnight for the newest iPhone and, who can forget, the iconic limited edition Hello Kitty carriers at McDonalds. We even have a dedicated word in Singlish—chope—for reserving a spot.
But while none of us bats an eye at umbrellas, tissue packets and name cards chope-ing a table at the hawker centre, can chope-ing culture go too far in the context of parking lots?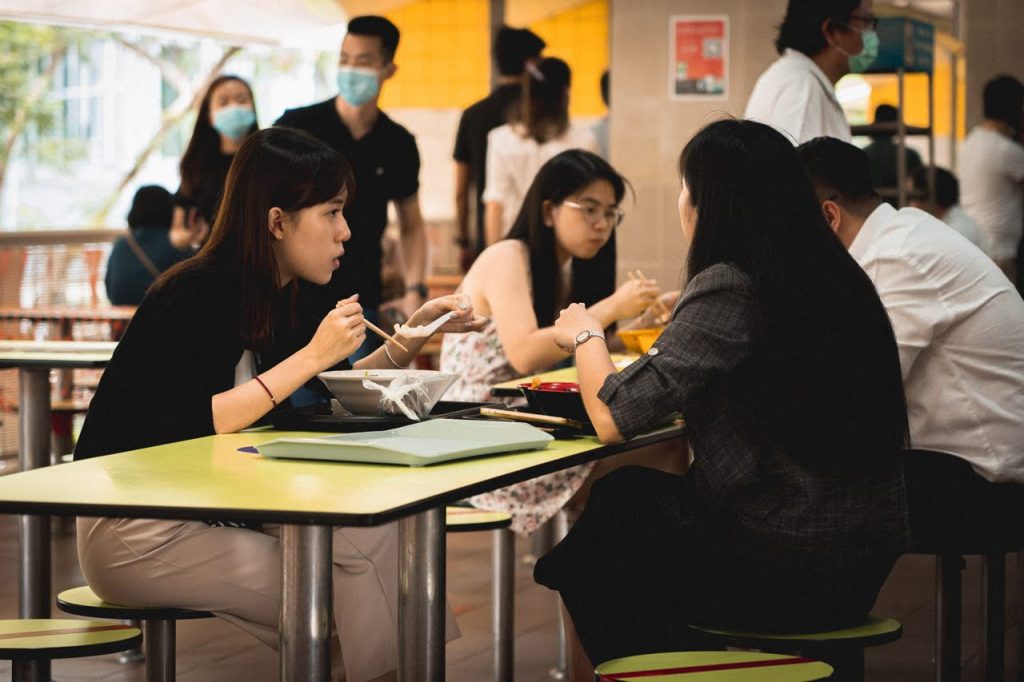 One of the indignant responses to Jade's Instagram story said: "Parking is a first come first serve basis. Who are they to say it's their lot?"
But two can play that game of "first come first serve". Some private estate homeowners have gone as far as to purchase traffic cones to demarcate their parking lot or to use their rubbish bins to reserve the space. Big paggro energy.
There are unspoken rules when it comes to chope-ing duration. After all, you don't see office workers leaving their belongings on a hawker centre table in the morning before heading to the office to reserve a lunchtime seat.
On a road deemed for public usage, the first-come-first-serve rules apply. Chope-ing for an entire day, however, is just lame—regardless if you're a resident at the private estate or not.
An Eye for an Eye
That being said, private estate homeowners have good reason to be frustrated. As someone who lives in a private estate, I know how difficult it is for cars to manoeuvre through the narrow streets, especially when cars are parked on either side of the road.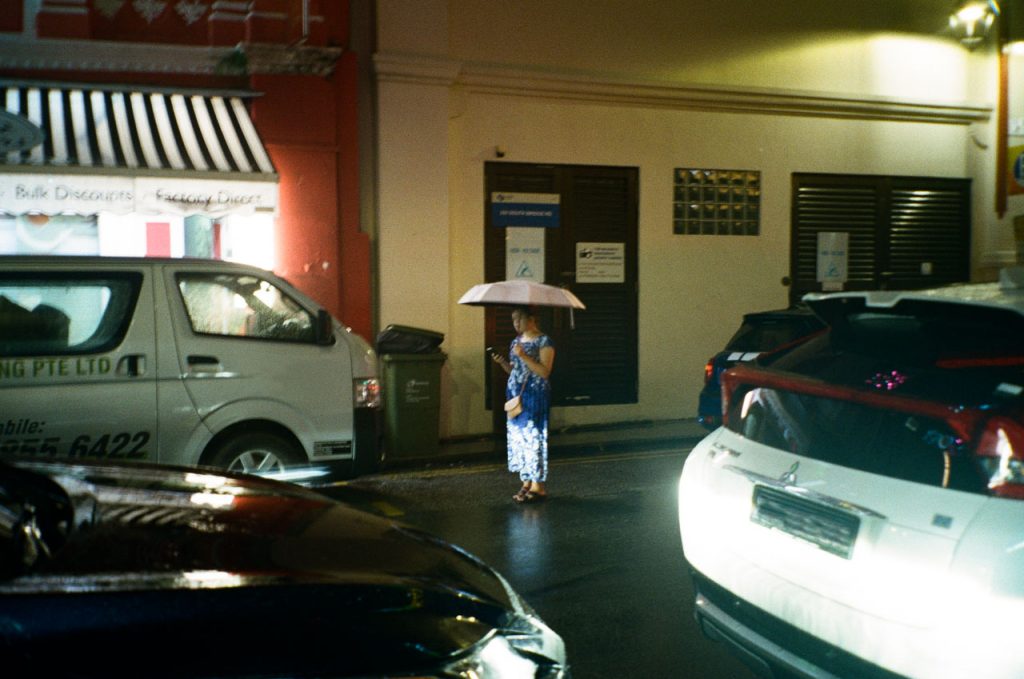 This is true even in my area, where there is already considerably low traffic without eateries or shopping malls nearby. Hell, even for residents who live there and their guests, parking space is limited.
Plus, not all Singaporeans park considerably. While Jade clearly stated in her Instagram Story that she ensured she did not block any front gates or traffic, others may not have that same courtesy.
Some private estate homeowners recount having their vehicles blocked by parked cars for hours. Others explain how turning out from their front gate sometimes requires a wider angle, which other parked cars on the curb can obstruct. Or if the member of the public gauged the space wrong and left their car in the way of a homeowner opening their gate.
There's also a sort of discomfort in having strangers being so close to your home.
Fed up with having to do the crank course to get home or having to park streets away from their home, are we surprised that private estate homeowners have gone to the extreme to punish any members of the public who happened to park near their property?
Passive-aggressive notes are as mild as they go. Tyres have been slashed and bonnets have been scratched, according to Jade's experience. Others have returned to their cars with a rubbish bin leaning against the driver's door. Or placed in front and behind to prevent them from driving out (ironic, since the idea is to get them out of the estate ASAP).
Actress Cynthia Koh also found her car with punctured tyres and her car slashed after parking in a private estate.
Both sides have their grievances. But it's safe to say that going as far as damaging property is stepping out of line. An eye for an eye… you know how the saying goes.
Legally Speaking
Regarding matters like these, Singaporeans' favourite move is to call the authorities. Even among the responses to Jade's Instagram Stories, many suggested getting Members of Parliament, the Government or the Land Transport Authority involved.
And on the legal front, the laws deem these roads free for any member of the public to park (unless those roads are private). But just because something is legal doesn't mean it's always the right thing to do.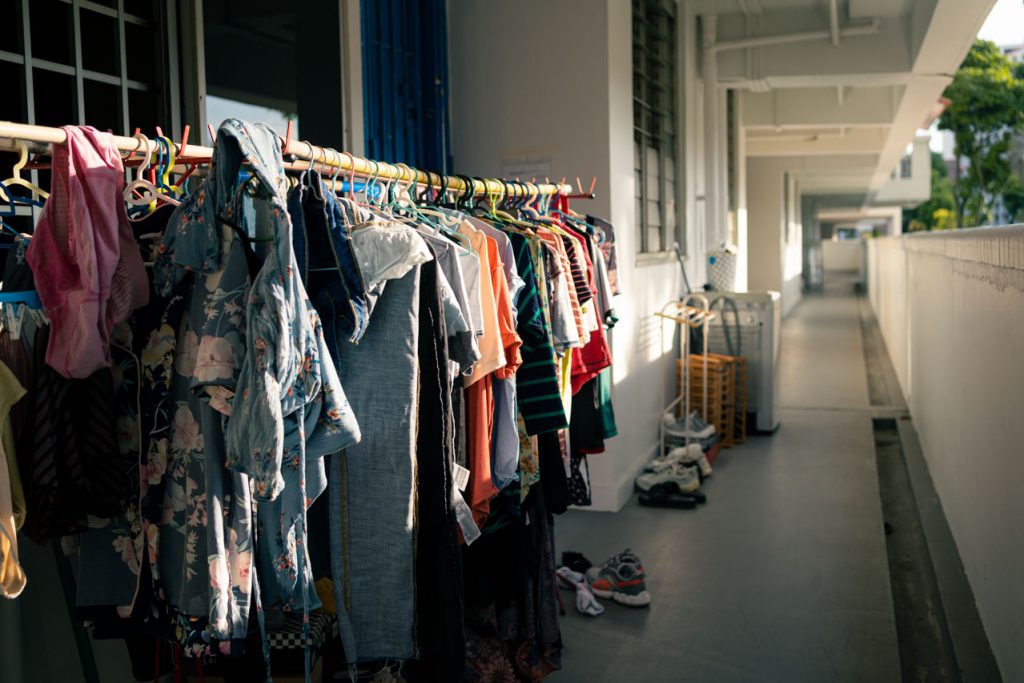 Applying the same logic in an HDB flat, the corridors are also considered public property. But having neighbours (or strangers) leave their potted plants or bicycles near your door is not ideal. It all boils down to the annoyance over the limited space you have for your own things.
The entitlement applies both ways. The residents feel that anyone outside of their community doesn't have the right to encroach on their common space. Non-residents feel they have the right to park there because it is a public road.
And when you can't find an official way to clamp down on these things, Singaporeans react the only way they can: Indirectly express their dismay with strongly-worded rebukes or puerile antics that they can get away with.
---
If you haven't already, follow RICE on Instagram, TikTok, Facebook, and Telegram. If you have a lead for a story, feedback on our work, or just want to say hi, you can email the writer at joy@ricemedia.co or at community@ricemedia.co.