All images by Zachary Tang for RICE Media.
Let me be clear: I don't know a thing about entrepreneurship. The fact that I have peers my age (or younger) setting out on big dreams in a world already so saturated with start-ups? Baffling.

For many young folks, staying employed can be a tough gig on its own. Let alone venturing into a whole business from the ground up. Maybe it's the culture of kiasu-ism, or maybe it's our pride. Either way, we've largely learned to play it safe. Accepting failure has never been in our books, after all.
The hardest part about the hustle life, I've been told, is getting your foot out the door while wrestling with self-doubt. How do young hustlers get to where they are in the first place? More specifically, what does it take for them to sustain their ventures? In their own words, youths lay out some of the biggest lessons in their journey thus far. 
---
Suzanna Tang (29), Founder of Urban Origins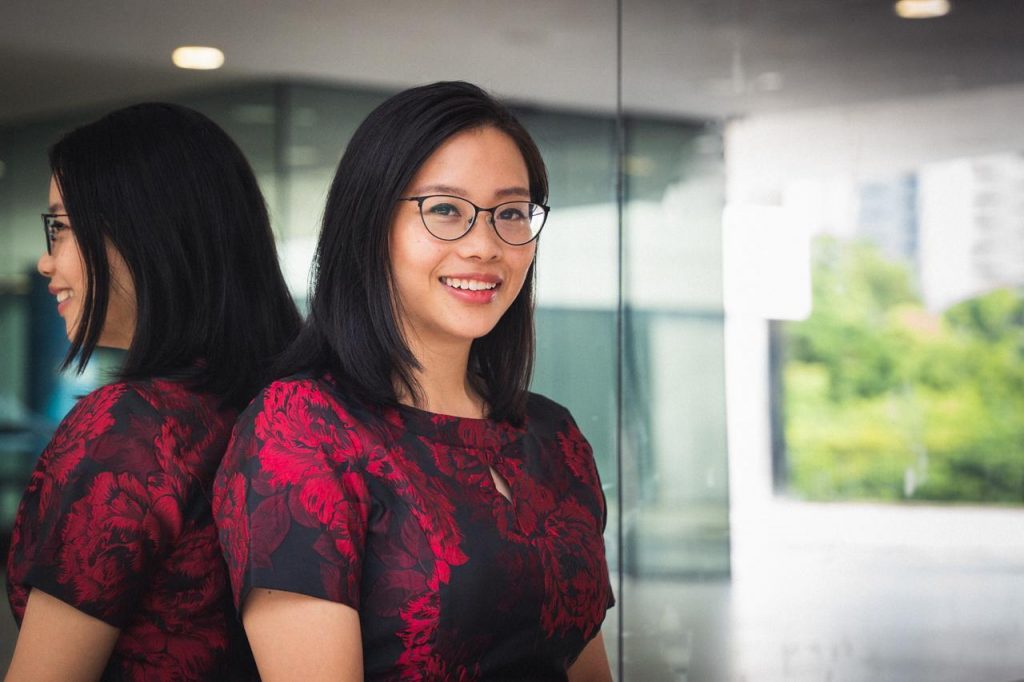 An encounter with empty supermarket shelves back in 2020 prompted Suzanna to amp up local food security. Urban Origins is an online marketplace that connects communities to accessible sources of local food. They work with Singapore's food producers and farmers to offer a selection of sustainable local produce.
Before becoming an entrepreneur, I was working as a full-time primary school teacher. Don't get me wrong, the job was rewarding. But I did not see myself in the field for long. I began asking myself if I'd be happy 30 years down the road—and the answer was no. As a teacher, I had to educate students about a wide range of topics, including food waste and composting. But at the end of the day, these are only textbook definitions. I wanted to contribute beyond what's seen in those books.

As a mother of two, it took guts for me to quit my job in 2020 and pour all my efforts into setting up a business. For one, this meant giving up on an iron rice bowl. Entrepreneurship is a whole different ball game—it comes with tons of self-doubt. Start-ups are naturally limited on budget too so my confidence only grew after we landed an initial $50k grant through a youth competition. Thankfully, we've managed to tap on additional resources from organisations like *SCAPE for mentoring opportunities as well as their space for running occasional events.
Lesson #1: If you're too nice, people will take advantage of you.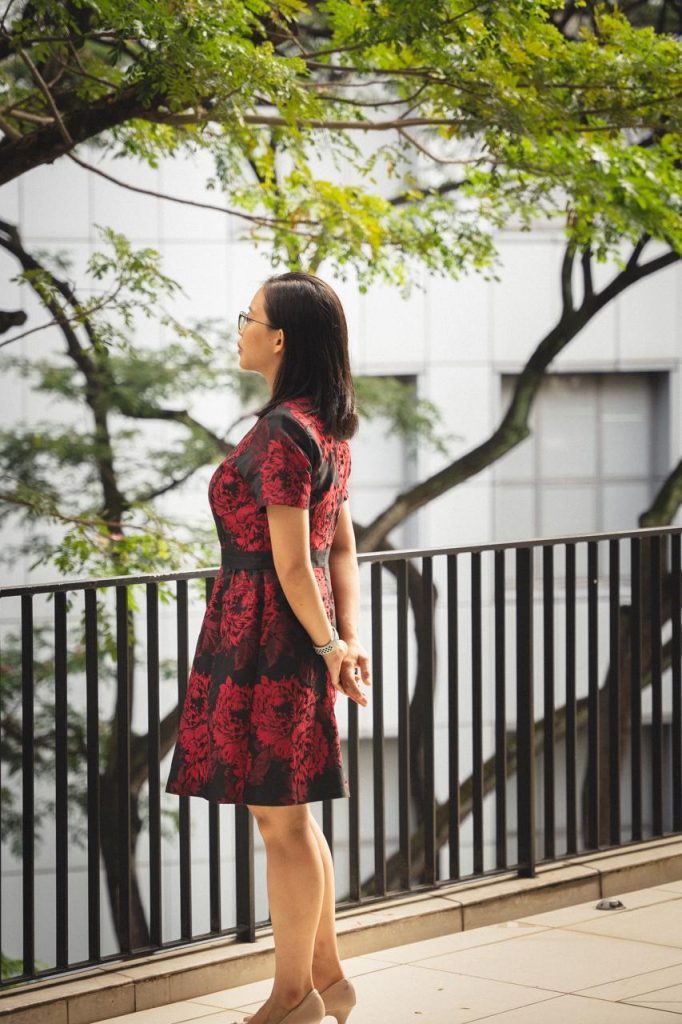 As a bubbly person, I had to think about how to best present myself when meeting new people. This has been an important lesson in my journey as an entrepreneur. To put it bluntly, I had to learn not to be too nice. Once, a relatively large payment from a client came late and that greatly affected both cash flow and the team's morale. Though I would love to completely be myself at all times, I've since learned that this shield is crucial in the business world where everyone has their own agenda.
If you're too nice, that can backfire when it comes to negotiating contractual terms.
Lesson #2: Recognise your privilege and luck.
Hard work matters, but so does luck. Coming from an average household with supportive parents, I knew that I can afford to take some risks. If all else fails, my parents can step in to help. This acts as a safety net for me to pursue my dreams and obviously, not everyone has such privilege. Many CEOs I've spoken to agree on this too—sometimes, entrepreneurship is really about being at the right place at the right time. As cliché as it sounds, I was lucky enough to have met the right opportunities and mentors in my journey.
Lincoln Lin (28), Founder of Filmplace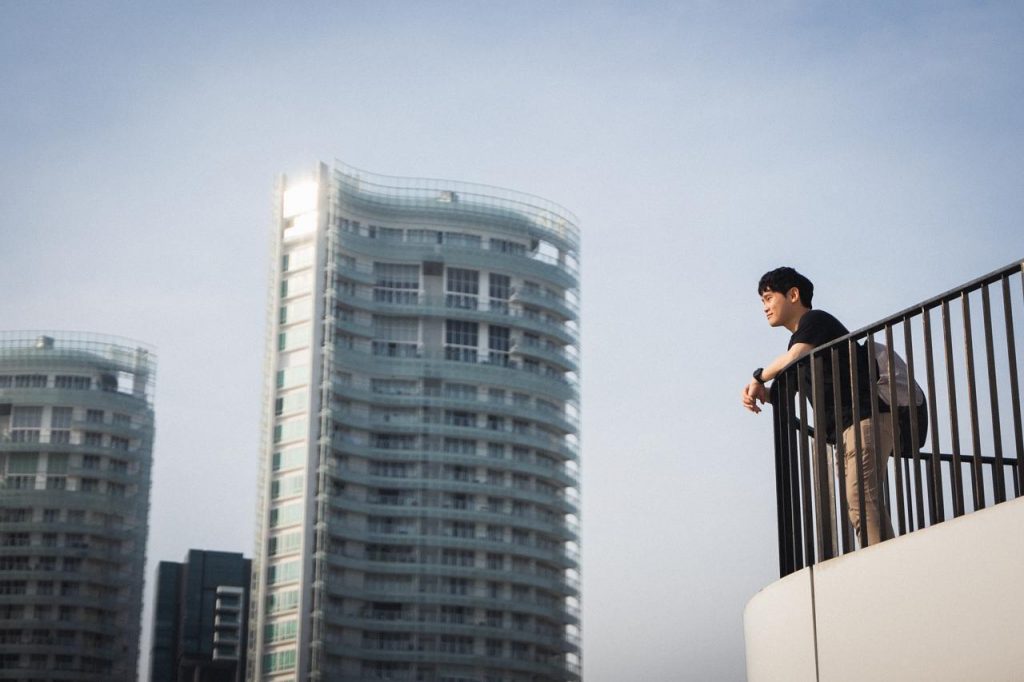 Sourcing for locations has long been an issue faced by creatives and filmmakers everywhere. Filmplace is a one-stop digital platform created precisely to solve this problem for users to easily source and book the perfect venue within minutes.
Rather than calling myself a natural entrepreneur, I guess I've just always been someone who enjoys taking the path less travelled. My journey began when I was 15, back when I first taught myself web design as a student. While schooling, I simultaneously sold that skill as a service to earn an extra income. I used to always think: "Why do we have to settle with the standard path in Singapore?" I've always wanted to break out of that fixed bubble—and it wasn't surprising that I became an entrepreneur as I grew older.

Thanks to our involvement in a Creative Fellowship accelerator programme by *SCAPE, we've been offered a year's worth of free space at their HubQuarters—and we can't be more thankful. As you know, rent is very expensive these days. At our previous office, we paid $6,000 every month. Now, we get to channel that extra cash into other things like hiring new people.
Lesson #3: Develop that thick skin. There's no such thing as paiseh.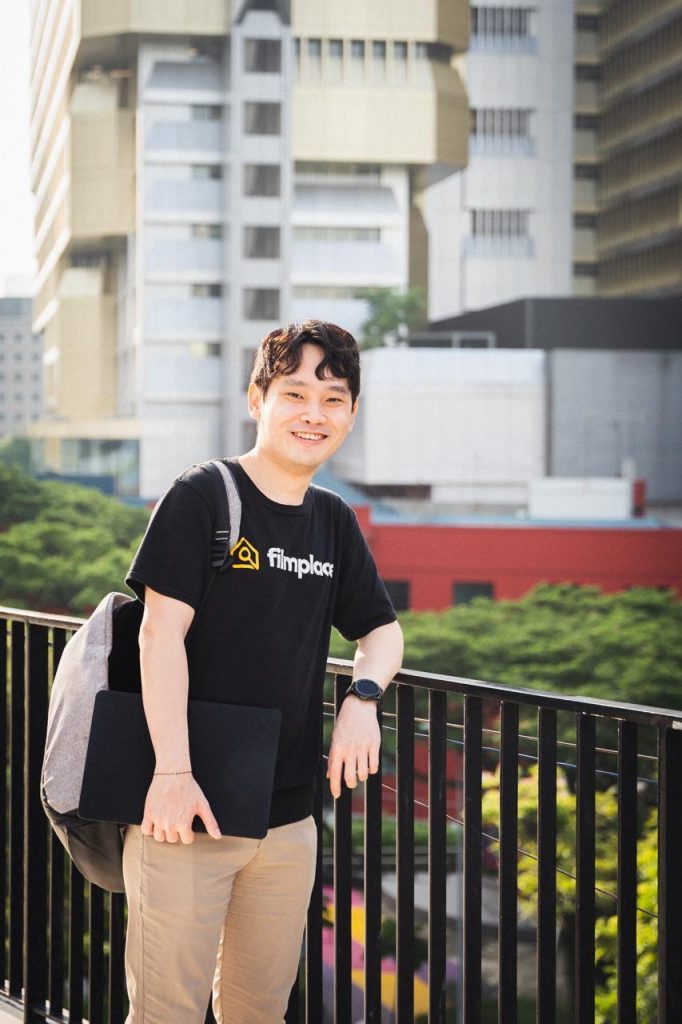 We live in a society that's far too afraid of failure, but what I often fear more than failure is not having tried at all. Very often, it is mistakes that help entrepreneurs scale to where they are.
I've learned to not be paiseh about things. In the beginning, I pitched to more than 300 people—only to receive mostly rejections. Still, don't be afraid to ask. When I speak to potential investors and they say no, I don't immediately close doors on them. Always ask for a reason, fix the problem, and then try again.
As entrepreneurs, there will always be downs. There was even a time when I only had 60 cents left in my bank. I had to borrow $10 from my dad just for public transport! Ironically, past failure is one of the key things that venture capitalists seek out when looking to invest too. They'll ask: "Have you failed before? How did you get out of that?" It's how they assess if someone can bounce back from mistakes. In hindsight, these roadblocks really aren't catastrophic failures. They're building blocks for growth.
Bryan Se To (27) and Maryann (25) Se To, Founders of Lexly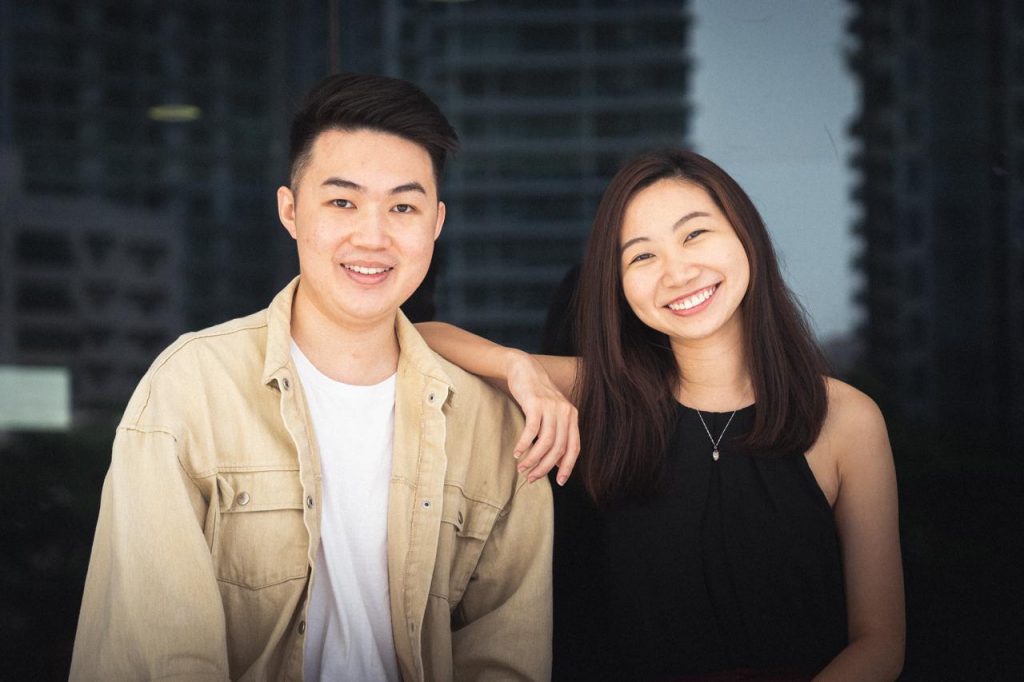 Lexly is a digital wellness platform that connects users to verified experts for their head, body and bodily pains. It's an ecosystem where users book professional practitioners tailored to their needs, whether it be for chronic back pains, sports injuries or postural issues.
At 24, I was told by doctors at a health check-up that I have a spine of a 40-year-old. It was frightening, to say the least. I soon realised that back pains are so common, especially among people who work long hours on a computer—I see it among my friends; even my mother. Naturally, this helped spark the idea and vision for Lexly.

Maryann, my sister, was actually the first person I pitched the idea to. Like most pitches, it took a lot of convincing. Granted, she was still an undergraduate back then and wondered if it was even a sustainable route. It was only after a series of golden opportunities that she started to think: "Hey, maybe this is something we can really do for a living."

We managed to enter an incubator by SMU, received an SG Founder grant, and won competitions, including a *SCAPE-partnered entrepreneurship programme organised by NUS Entrepreneurship Society. These were the little opportunities that gave us a boost in confidence and kept us going.
Lesson #4: Without your people, you're nothing at all.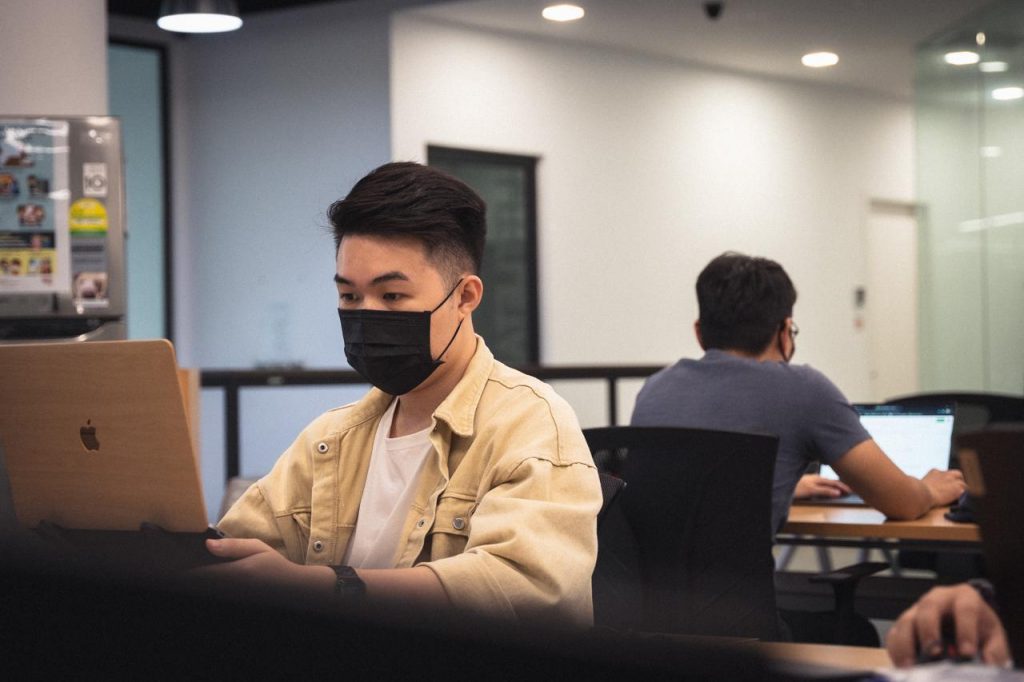 A concept that I have been grasping since the start is servant leadership. If I could go back in time and advise beginner Bryan on his entrepreneurship journey, it would be to put people first. It's very true: Without your people, you're nothing at all.
It's the sole reason why I spend half of my time focusing on building a team. Often, this can easily get neglected when in the chase for money and organisational growth. As founders, we've got to start improving on people—see if their goals align with the company's. And when your company grows, it's only right that they are lifted the same way you have.
Lesson #5: You won't be able to solve everything, and that's okay.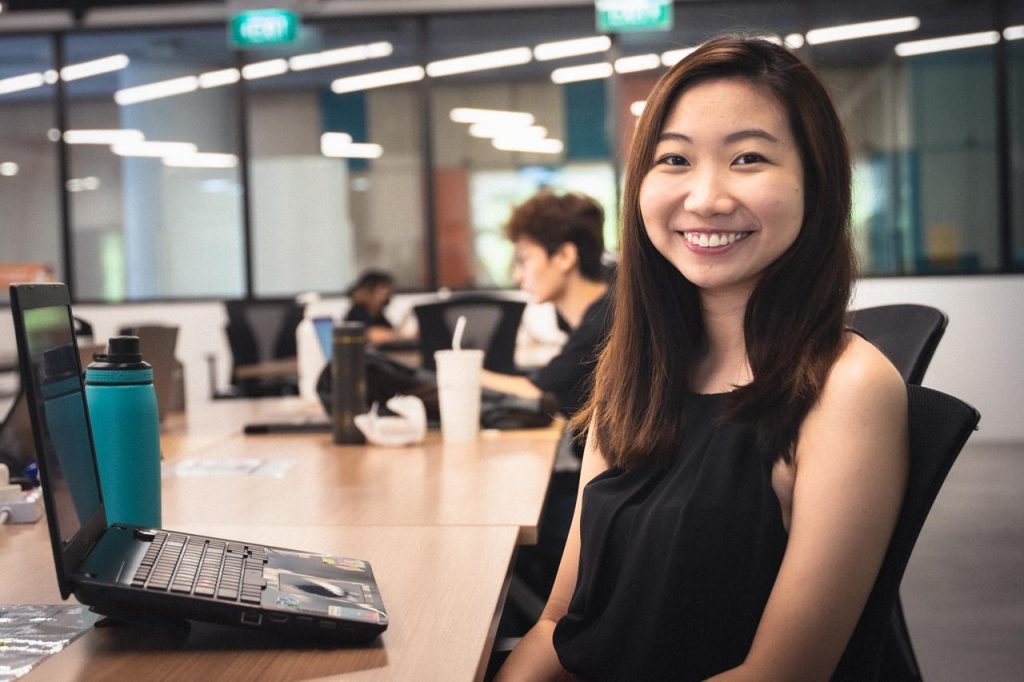 For me, the biggest lesson is to fail fast. Oftentimes, my brother and I had to learn on the go—on what HR, UX, web development and management even meant. It was especially tough for me as I had yet to step into the working world then. Though I had once run a blog shop as a teenager, that didn't require people management at all—it's mostly solo work compared to our current scale.
I've learned that rather than trying to solve everything, sometimes it's best to just take a pause and acknowledge our shortcomings. Where we lack in experience, that's replaced with drive. As startups, it's normal that we can't solve everything from the get-go. But we're more than willing to learn.

In the early stage, roles were blurred; responsibilities overlapped. As a duo, we did everything, and we disagreed a lot. Bryan dreams big while I'm always that person who keeps him grounded. Over time though, we understand our working styles better. What's most comforting is knowing that there's an unbreakable bond between us.
Opportunities: To Grasp or Not to Grasp
The blind chase for swanky titles often sets up a life of joyless accomplishment. Like Suzanna, Bryan was once a cog in the corporate world. In fact, he was a consultant in one of the biggest tech firms in Singapore. Still, he felt a nagging need to quit and work on Lexly as a way to digitise the existing healthcare system. I don't know if I could do the same if I were in his shoes.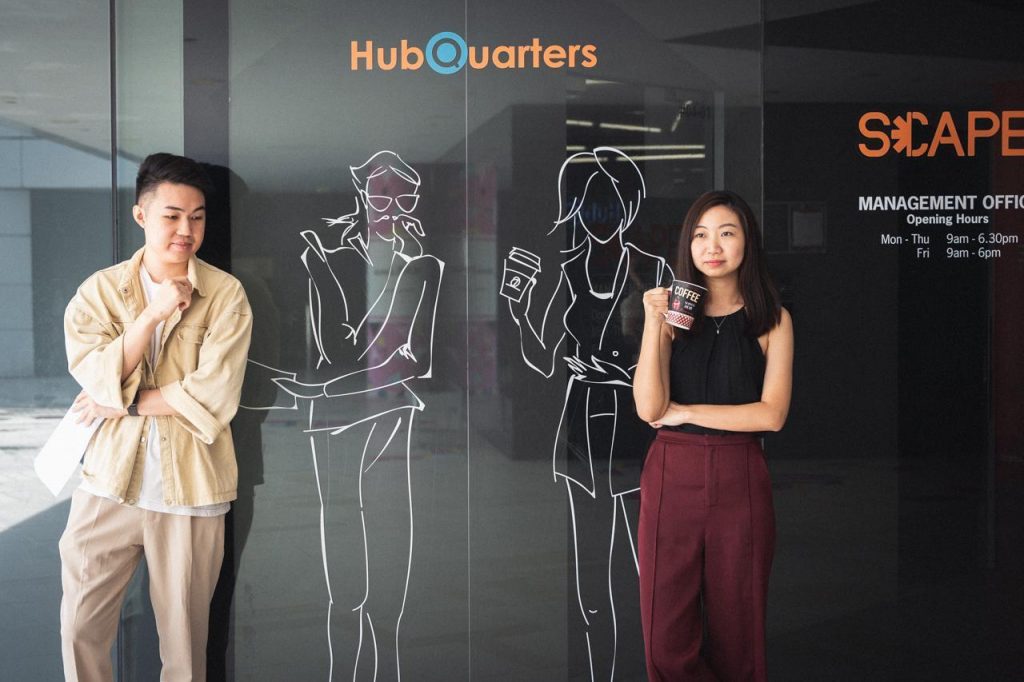 Their lessons exemplify the struggles of youths—how you get crippled with self-doubt when you lack ample experience; how older people may assume you're not good enough; or when you start questioning if your dream should simply remain as a dream.

Success is only possible with sufficient support and systems in place. Financial support is a given, of course, but so is the importance of having a safe space and a reliable network. Above all, perhaps what's most clear is how much happier these young hustlers seem when living on their own terms.
---
This story was brought to you in collaboration with *SCAPE.

*SCAPE seeks to guide and develop the next generation of creative youths, entrepreneurs and startups. The*SCAPE HubQuarters acts as a beneficial ecosystem for both youths and industry partners, where they get to foster synergy, empower and inspire one another.
If you haven't already, follow RICE on Instagram, TikTok, Facebook, and Telegram. If you have a lead for a story, feedback on our work, or just want to say hi, you can also email us at community@ricemedia.co.