Top image: RICE File Photo

RICE Digest is our weekly news roundup where we provide level-headed commentary and (hopefully) some fodder for your dinner table conversations.
---
Last Friday (Feb 24), the Budget 2023 debates in Parliament came to an end, with Deputy Prime Minister and Minister for Finance Lawrence Wong speaking about—in PM Lee Hsien Loong's words—the government's "unwavering commitment to build a fairer, more inclusive, and more just society."
Of course, there was a lot of talk about our country's increasing cost of living, which has been front-of-mind of basically everyone since increasing GST rates and costs of everyday items. It's no surprise our Digest coverage today mostly covers this, although we do have a sprinkle of domestic radicalization because, well, ISIS still exists.
---
In This House, We Debate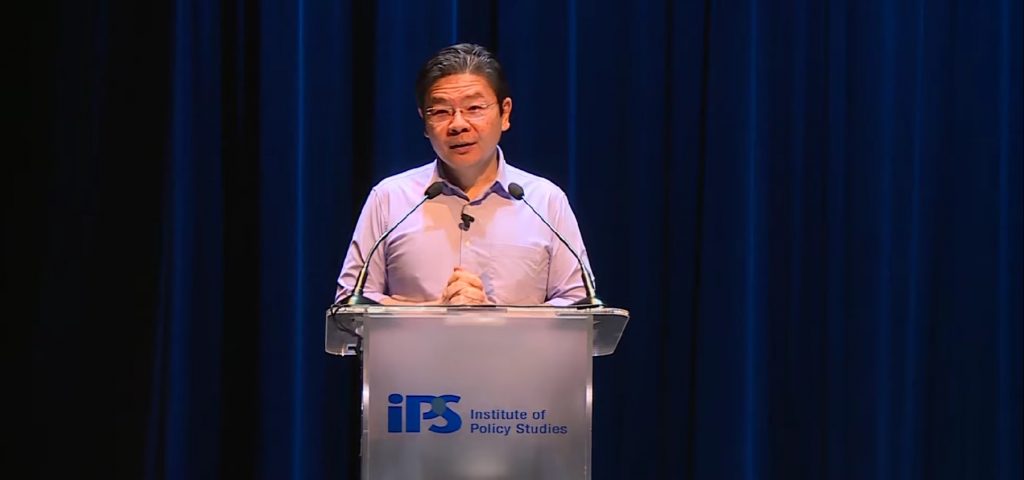 Anyone who's ever thought about moving into a place of their own has had a nasty shock over the past year. At the moment, housing prices, including rental, are pricey to an excruciating degree. No doubt, it's caused stress and uncertainty for many new families, along with single adults who found circuit breaker a, let's say, particularly challenging period to be in the same house as their family members.
Some of that heat leaked into parliament last Friday (Feb 24) when DPM Wong brought up the Workers' Party (WP) paper on Singapore's housing policy, which was published back in 2019. Remember those days?
DPM Wong characterised WP's paper as one that called to reduce the amount of HDB flats built and allow single Singaporeans under 35 to apply for BTOs.
"In the last three years, we had a pandemic that disrupted our Build-to-Order building programme and when that supply was disrupted and waiting times became longer, people felt anxious and more started applying for BTO flats earlier," Mr Wong said, according to CNA.
"We had a confluence of both delayed project delivery and increased demand, contributing to the situation that we are in now. Who could have anticipated and predicted this?"
After which, he claimed that if the government had followed WP's alleged proposal, Singapore "would be faced with a much bigger supply-demand imbalance today".
Pritam Singh, WP chief and Leader of the Opposition, responded by saying their stance was taken out of context – that "the housing paper looks at a longer-range forecast of the housing sector", which he felt the PAP had conveniently not mentioned when talking about the paper.
Sure, 2019 was an entirely different time compared to what came after. Do we really need to cross swords and draw political mileage in a current crisis? Rent alone is dreadful (as many of us singles would know), and newer families will have to wait a little longer for their BTOs or simply fork out more cash for resale homes. And families in existing homes are finding it harder to afford their daily essentials.
Nonetheless, housing was, and will always be, a pressing topic as the government advocates for newer families. The rest of us, childless and non-committed to a marriage, will keep counting down the days till we're 35—finally, old enough to take on the housing market by then. Hopefully, old enough to keep up with the cost of living, too.
5Gs in the Pocket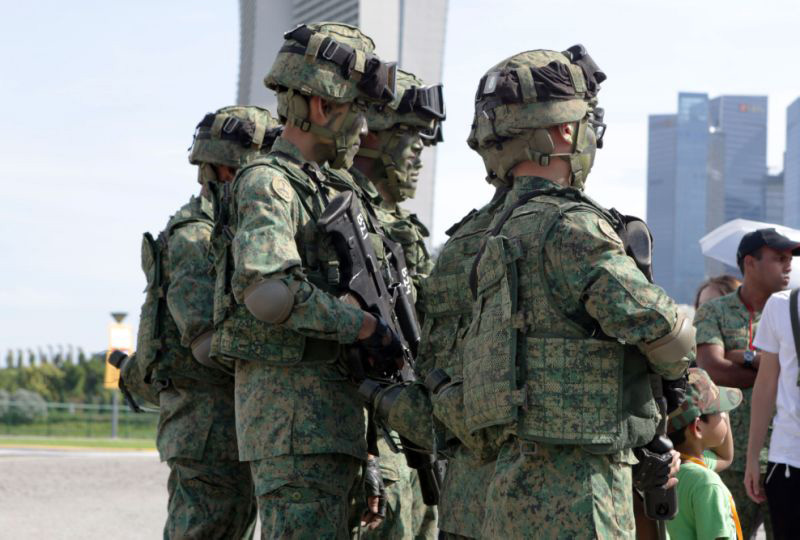 We've been talking about the cost of living. How about the cost of protection?
Last week in Parliament, WP's Gerald Giam narrowed down on the countless number of NSFs who enter conscription every year amidst inflation. He asked if there was any consideration to increase their monthly allowances.
Among our team in RICE, we remember getting somewhere around $400-500 a month, but that was from a time when we enlisted more than a decade ago. The economy is faring worse now, so it's an absolutely reasonable question while the cost of living goes up.
In response, Senior Minister of State for Defence Heng Chee How said that this "allowance takes into account that lodging, food, clothing and medical care are provided, given that most NSFs actually stay in camp."
According to SM Heng, the last time it was adjusted was March 2020, which, as we all know, marked the start of COVID's unprecedented impact on our social lives.
Prices are now different, argued MP Giam, since high inflation had set in since mid-2021. Cost of living = mad high. While it is true that there are costs absorbed by SAF during an NSF's service period, that would mainly apply wholesale during the Basic Military Training (BMT) period, where Singaporean men are required to stay in camp during weekdays.
BMT only really lasts under four months, depending on your medical status. There's also the additional training you might receive if you're posted to train as a sergeant or an officer.
After all of that, you could be posted to a unit where you're allowed to return home after a day's work. So, do "most NSFs" actually stay in camp? It would be nice to see some statistics that back this.
We remember what it was like living on $400 a month. It was not fun. An increase would be more than welcome, we imagine. Plus, as Singaporean Redditors put forth in a thread, a higher NSF allowance would go a long way to reduce men who may turn to moonlighting.
Roblox Road Blocks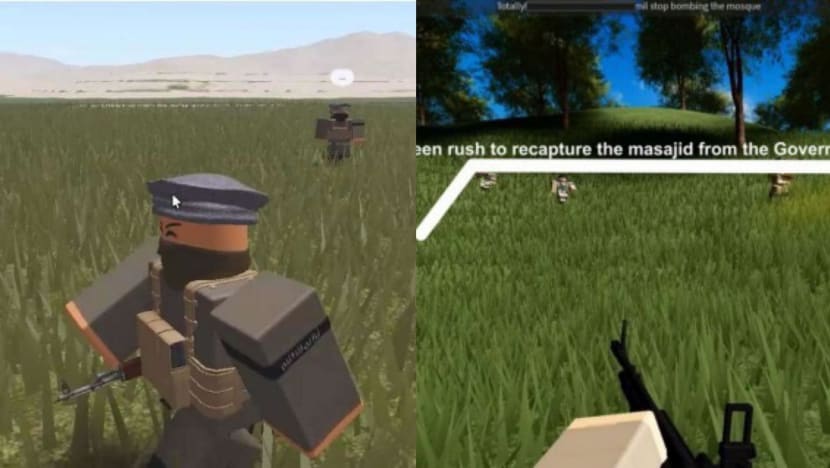 What the hell's going on in Roblox? A platform that "brings people together through play" is apparently the breeding ground for ISIS recruitment. Of course, it's not too surprising, considering how social media platforms have been used by extremists of different stripes to spread harmful ideology around the world.
With Roblox encouraging online interactions with strangers (with full anonymity via cute LEGO-like avatars), it's as fertile as any feature-packed platform to find impressionable young minds. In a post-internet age, danger is always afoot in the world wide web.
This month alone, we saw two teenagers detained. One of them, a 15-year-old student, allegedly "posed an imminent security threat that warranted preventive detention", according to CNA. The other, a 16-year-old, is claimed to have been taking part in online discussions filled with ISIS propaganda.
Make no mistake: Despite their young ages, extremism can be alluring to anyone, as long as there's the right tailor-made message. In the US, a post-Trump age has encouraged, rather than diminished, a terminally online far-right ideology that is less clumsy, and arguably more pernicious, than the jibber-jabber spouted by the former president.
In the UK, fascist ideology is not limited to angry white men: Nationalist politicians and personalities are employing strategies inspired by the propaganda of India's Hindutva, a form of Hindu nationalism dominant in the country, in order to reach out to Hindu minorities. In Germany, an ongoing protest movement against weapons export to Ukraine is finding itself flustered by a far-right presence looking to overtake its foundation.
Extremism is all around us, and Roblox is just one of many platforms at its disposal. It's galvanized by ordinary anger, one that's turned righteous and deadly. Before it becomes that, maybe we should ask ourselves what's causing it, and whether it can be stopped on the ground level.
---
If you want to share your story with us or have feedback on our work, email us at community@ricemedia.co. If you haven't already, follow RICE on Instagram, TikTok, Facebook, and Telegram.