Top image: Marisse Caine/Rice Media
All other images: Zachary Tang/RICE Media
Trigger warning: Mentions of suicide
Anyone who has lost someone to suicide often grapples with "what if" questions. What if I had taken the time to check in on them? What if I had done something differently to stop them from their attempt? What if I only knew?

On the back of sobering statistics that Singapore loses at least one life to suicide every day, and that it is the leading cause of death for those aged 10-29, there is an urgent need to quell the "what if"s and start talking about suicide more openly, candidly, and without any burden of societal fears.

We speak to suicide survivors who open up about their suicide attempts, in a bid to destigmatize suicide. We ask them how things have changed since their attempt, and what keeps them going especially on their toughest days.
---
Raja*, 27: Bedok Reservoir
One of the reasons I chose Bedok Reservoir was because I couldn't swim.
When I visit the area these days for work or to meet friends, I'm left with mixed feelings. Now, seeing a body of water leaves me with feelings of serenity and unease.
My suicidal feelings vary in intensity. On extended periods where I don't feel suicidal, those feelings might not be obvious. But when I do relapse, these feelings become more pronounced—I am able to recognise how they might appear or speak to me in my mind. That's my cue to seek help or talk to someone.
On top of my daily medication, I've been getting support from family and friends, as well as professional help. Still, it would help more if people could recognise the symptoms and tell-tale signs when I spiral or relapse. For many of us who struggle with mental illness or suicidal thoughts, this is the support we don't have now.
Yes, there is a stigma around those who have attempted suicide. But I hope society knows that having someone who could listen intently and fully to your concerns and feelings at your most difficult moment definitely helps—even if it is a tiny bit.
If you may be having suicidal thoughts, do recognise those feelings and share them with someone who would listen.
---
Jeremy, 24: Rivervale, Sengkang
It was at an HDB block in Rivervale. It was opposite the spot where I'd sit alone for years. I've returned there multiple times after my attempt because of the extreme solitude. While it is a place filled with horrid memories, it also provided me with comfort.
I don't think feelings of suicide can be put to sleep that easily—I think it comes down to coping. It greatly helps if we shift our mindsets to believe there's much more to life than what's happening at that low point.
I hope people can give better support to those like me by being good listeners and instilling support and guidance. Avoid giving advice because it may be belittling to someone who's already feeling at their lowest. Personally, I would want to know more about those who have attempted suicide too and reach out to them. I think it'll be really powerful and fulfilling if that happens.
Right now, this is what keeps me going—myself. Despite many years of pain and recovery, I'm still pushing through. It has made me become my own inspiration; I look up to myself during dark times to remind myself that I can do it, over and over again.
---
Cita*, 26: Yishun Dam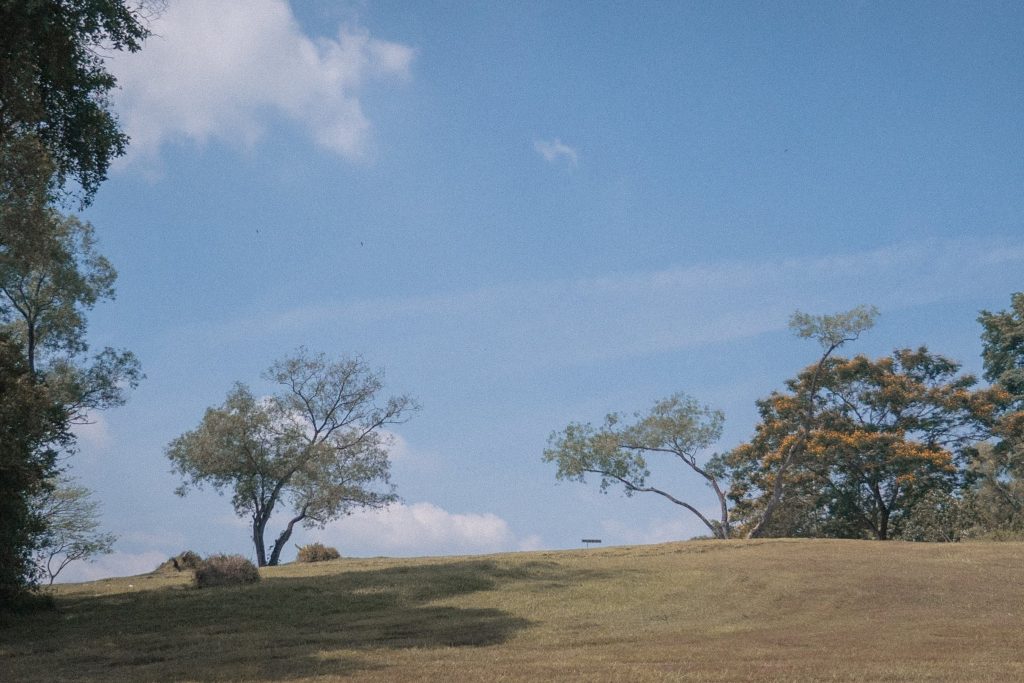 I've been having suicidal thoughts since I was a teenager. I considered ending my life at either Yishun Dam or my secondary school.
There are times when I think about crossing a busy road and letting a car hit me. These are mostly areas far from where I stay, and away from people. I wouldn't want my family members to find me in whatever state I'm in. It is already hard enough to lose someone you love—I never want to leave them the memory of how I ended my life.
I recently visited Yishun Dam, because I wanted to be away from people. I also wanted to sit with my own thoughts, hoping for God to show me a sign that everything will be okay. I wrote my suicide note there.
There, it felt like the world stopped; I felt at peace and I wanted it to stay that way. I wanted my depression and the negative feelings to leave my body.
My suicidal thoughts come and go but they will always be at the back of my head. After finding out that a dear colleague had committed suicide, I started to seek help from a psychologist at a polyclinic. Fellow colleagues confessed that they should have seen the signs—he was overly cheerful and kept thanking everyone for working with him.
He was also meeting a bunch of people a few days prior to his death. Hearing this, it dawned upon me that I needed to seek help immediately because I was headed in the same direction as my colleague. It's not easy to be crying every time I meet my therapist, but I feel relief in being able to let someone see the dark part of myself. My family doesn't know I have suicidal thoughts.
If anyone wants to support someone like me who has depression or suicidal thoughts, I'd say to give that person a hug. Allow them to feel your warmth, let them know that you are there for them, and do not judge them. Because they may feel like they are alone in the world.
For anyone who is struggling, I know it's hard to go through this by yourself, but it's okay to ask for help. It will take time to heal and feel better, but just know you're not alone. There is someone looking out for you. On my toughest days, my family keeps me going. I would drop anything and everything for my family.
---
Syafiq, 26: Location undecided
I had a lot of thoughts about wanting to commit suicide when I was at my lowest point in Secondary 4. I was failing my subjects and my grandfather, who was my strongest pillar of support, had passed away.
But I couldn't do it because I simply didn't know how to. I live with my parents and grandparents, so I didn't know a way to do it with them around. I told my counsellor about my suicidal thoughts, and thankfully, she helped me work through it.
I have since continued going for counselling. I feel like if I don't help myself, no one else will help me. For anyone who may be facing a similar situation, I want you to know that you will get there. With the right effort and paving your own path, you will get there. Similarly, what keeps me going is my passion—I'm firm in reaching my goals and dreams, no matter how difficult it is.
---
Helplines in Singapore
Samaritans of Singapore (SOS) Crisis Helpline
Call: 1-767
Institute of Mental Health Helpline
Call: 6389 2222
National Care Hotline
Call: 1800 202 6868
Singapore Association of Mental Health (Toll-Free Counselling Hotline)
Call: 1800 283 7019
ec2 online counselling
Visit: www.ec2.sg
CHAT—Centre of Excellence for Youth Mental Health in Singapore
Visit: www.chat.mentalhealth.sg

Shine Children and Youth Services' ResiL!ence
Visit: www/shine.org.sg/resilience
Limitless
Visit: www.limitless.sg
Care Corner Insight
Visit: www.carecorner.org.sg/insight
*Some names have been changed.
If you want to share your story with us or have feedback on our work, email us at community@ricemedia.co. If you haven't already, follow RICE on Instagram, TikTok, Facebook, and Telegram.