All images by Isaiah Chua for RICE Media.
The following review is spoiler-free.
Amidst the rat race we call life, when was the last time any of us sat down to have a proper conversation with our parents? Can you say you know what your parents' favourite dishes are, or where they got married to each other?
Stage play Between You and Me made me realise no, I don't. But this isn't a spiel about filial piety.
For two hours, my colleagues and I sat through the production's full dress rehearsal, in a hidden alcove tucked away on the top floor of the Esplanade, watching actors like Ric Liu, Sharon Au and Jean Ng prepare for the upcoming Huayi — Chinese Festival of Arts. For two hours, we peered through the looking glass, expecting to have our beliefs suspended, only to see our reflections staring back at us.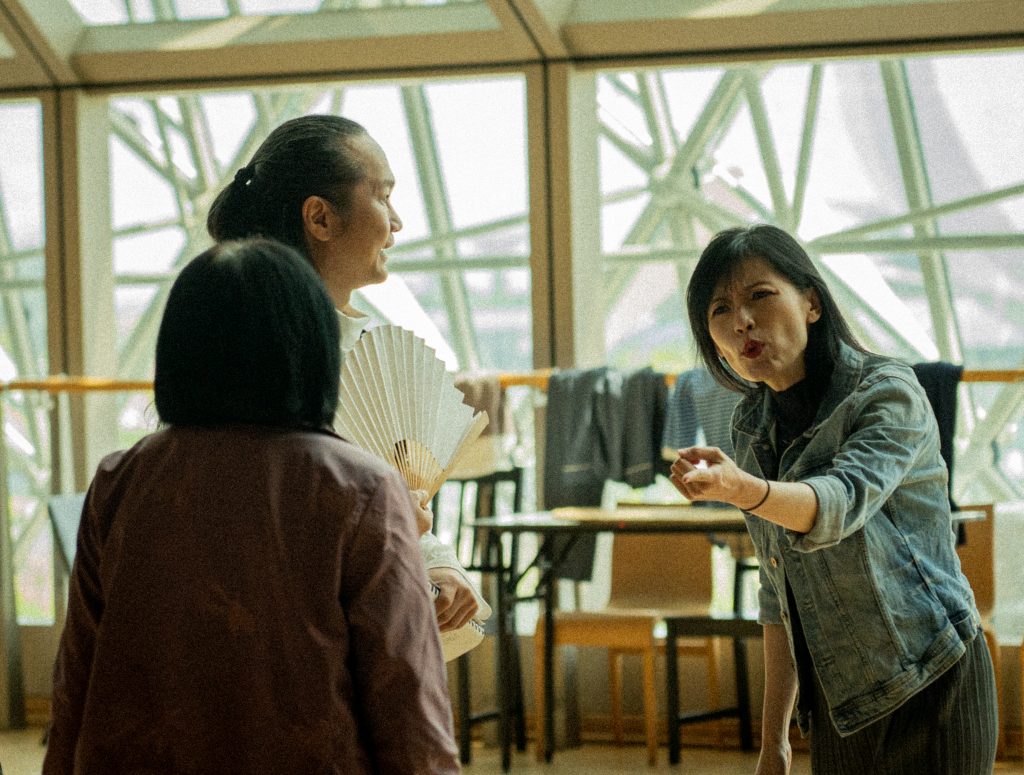 The synopsis goes something along the lines of a mother's less-than-stellar relationship with her three daughters and how the family overcomes decades of misunderstanding, mistrust and misgivings.
What it really was (without giving the whole plot away) is what happens when we keep silent for the sake of keeping the peace, when we forgo necessary conversations in order to protect our fragile dignity. It's a subtle commentary on generational trauma, on love and communication; on the things we say, the things we don't say, and the things we say too late and all its baggage.
It's a heavy show that lays out what is almost every Singaporean Chinese's personal family struggles onto the table, bared for the world to see. Thinly concealed knives, words kept passive-aggressive (instead of full-on aggressive) for the sake of giving face, are thrown at one another as the characters inch towards their tipping point.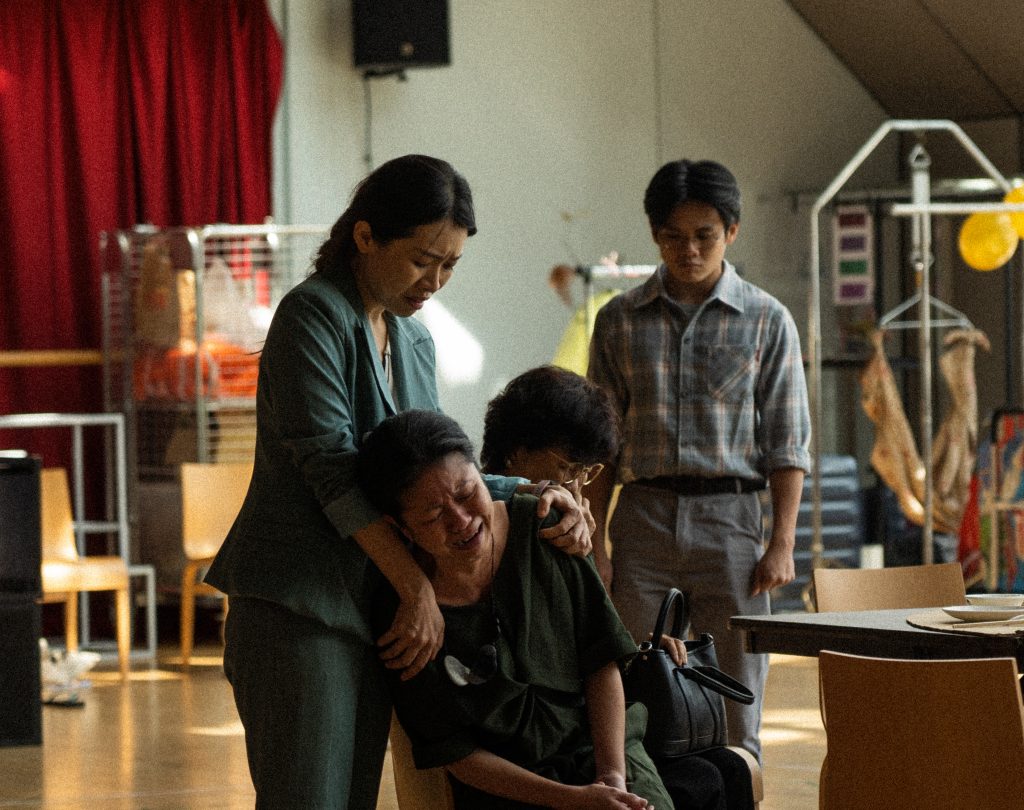 Each of their conflicts — be it about a secret divorce or about self-worth — all culminate into one big meltdown. The characters and their stories hit far too close to home, strike a chord in everyone present in the room, and left me rubbing my arms in an attempt to shake off the discomfort.
Don't get me wrong, the point of a stage and its stories is to make you think about uncomfortable truths and we love it for that, even if it felt almost voyeuristic (or is it exhibitionistic?) to watch. Combined with the lack of a proper stage and how secluded this rehearsal studio is, it almost feels as though we shouldn't witness such an intimate fallout and reconciliation among the characters.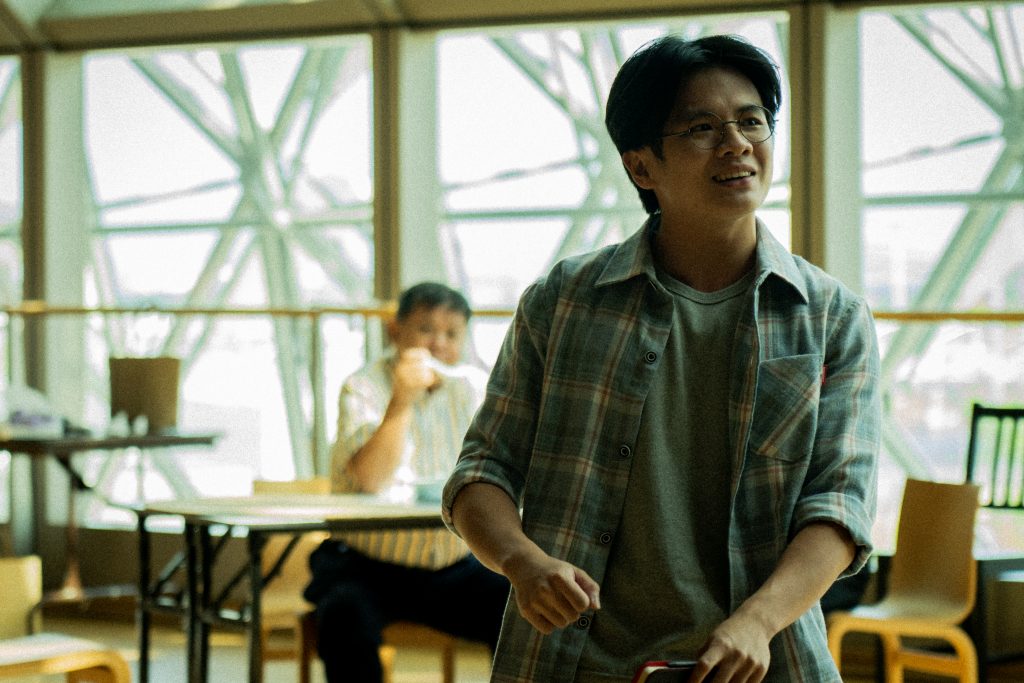 The relatability is intentional. Nelson Chia, the 49-year-old director and playwright, drew inspiration from his family's dynamic and from his friends' stories. Much of Chen Min's Gen Z-driven lines were modelled after his two teenage daughters, while the older characters' mannerisms were based on his experiences with his elders. Prior to the rehearsal, Huayi's lead producer told us the conversations within the play sound very much like the ones that go on in his home too.
The play also has its meta moments — with its not-so-subtle jabs at the current state of the arts industry as a whole, or how a career in the media industry isn't viable — played for comedic relief. There's even a part where Mitchell Fang's character tells his daughter, played by Wendi Wee Hian, that in order to survive on stage as an actor, her spouse would have to be a high-earning doctor or lawyer (like him).
Art imitates life and life imitates art, or so they say.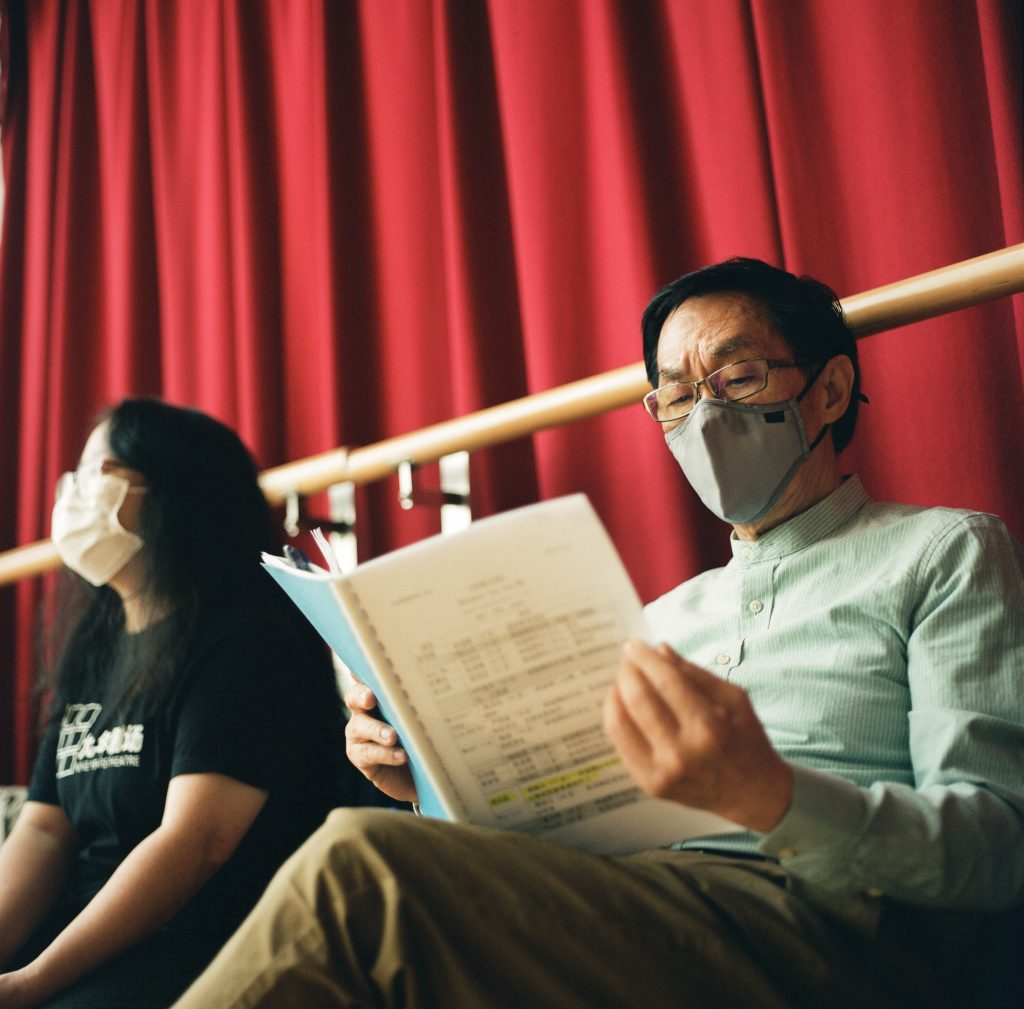 But that's also where the production's similarity with real life ends. Apart from the dramatic melancholy and tropes you'd find in many local TV scripts, the play offers a form of catharsis that can only be found in a fictional piece of work.
The play repeatedly emphasises confronting the uncomfortable, baring yourself and your vulnerabilities and actually communicating with your loved ones instead of letting wounds fester.
Because once you speak up about a problem, once it's out in the open, everything will be fine — an antithesis to what usually happens in every Chinese household in Singapore. We just don't talk about our problems. Even love is expressed through actions rather than words because we want to save face, and these elements trickle down through the generations.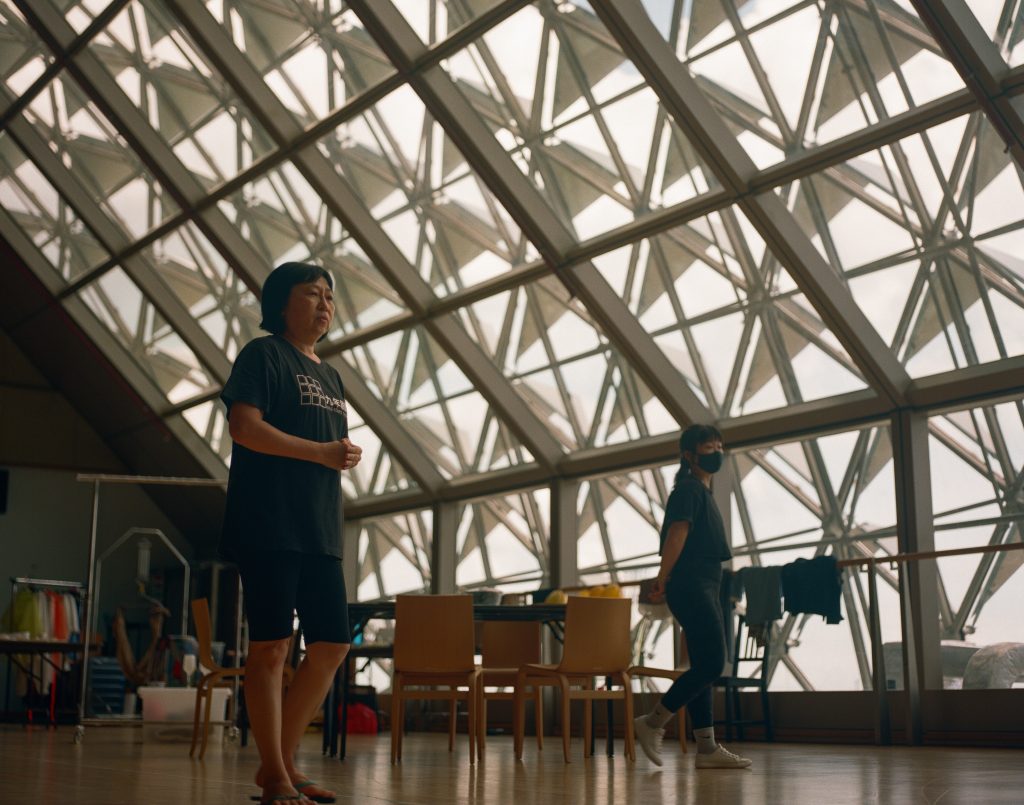 Now that she's 61, lead actress Goh Guat Kian (Li Qing, mother) confesses her envy towards her character's ability to find the answers and closure with her family, something she yearned for but never had the privilege of.
And finding the courage to say what needs to be said before it's too late is much easier said than done. While Sharon (Shi Lin, second daughter) hopes her mother would come down and watch the performance — specifically for the part where Shi Lin tells Li Qing "Thank you Ma" — Sharon's not quite sure if she's able to do the same in real life.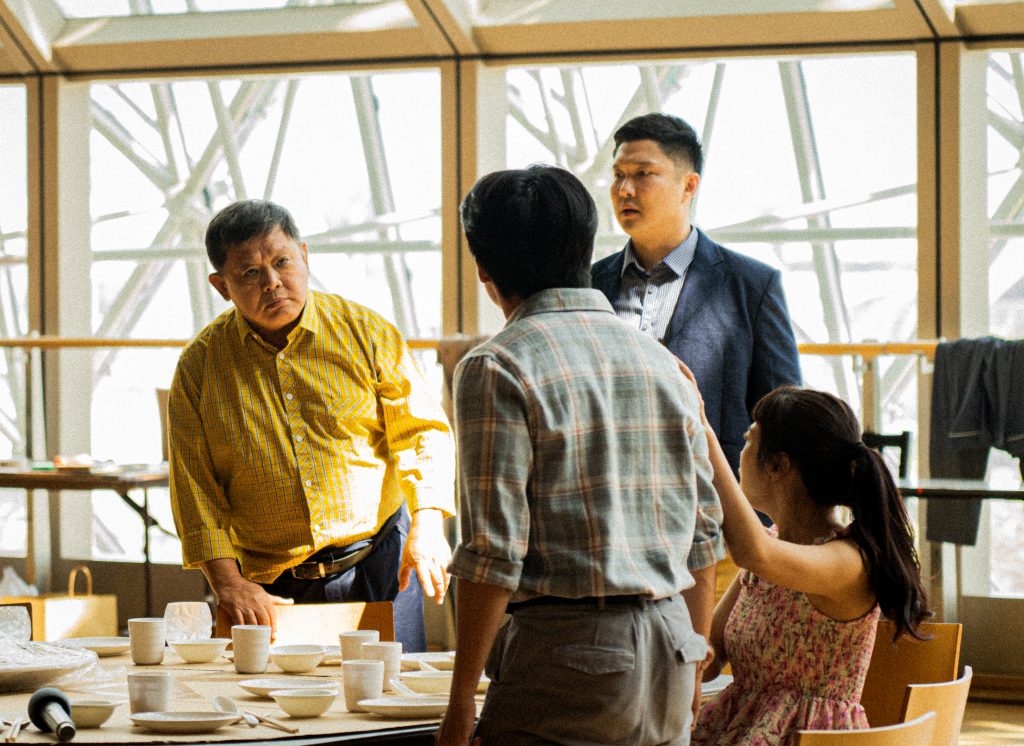 "Conflicts are universal, but there are also very specific cultures with their specific set of moral codes and belief system, which therefore leads to all the struggles," Jean (Shi Qi, eldest daughter) offers. "All these lead to the struggles which are therefore difficult to speak about or is unspeakable."
At the end of the day, a drama is still a drama, or as Mia Chee (Shi Jie, youngest daughter) puts it: "Drama is not real life. Through the drama, the show aims to find catharsis for the audience."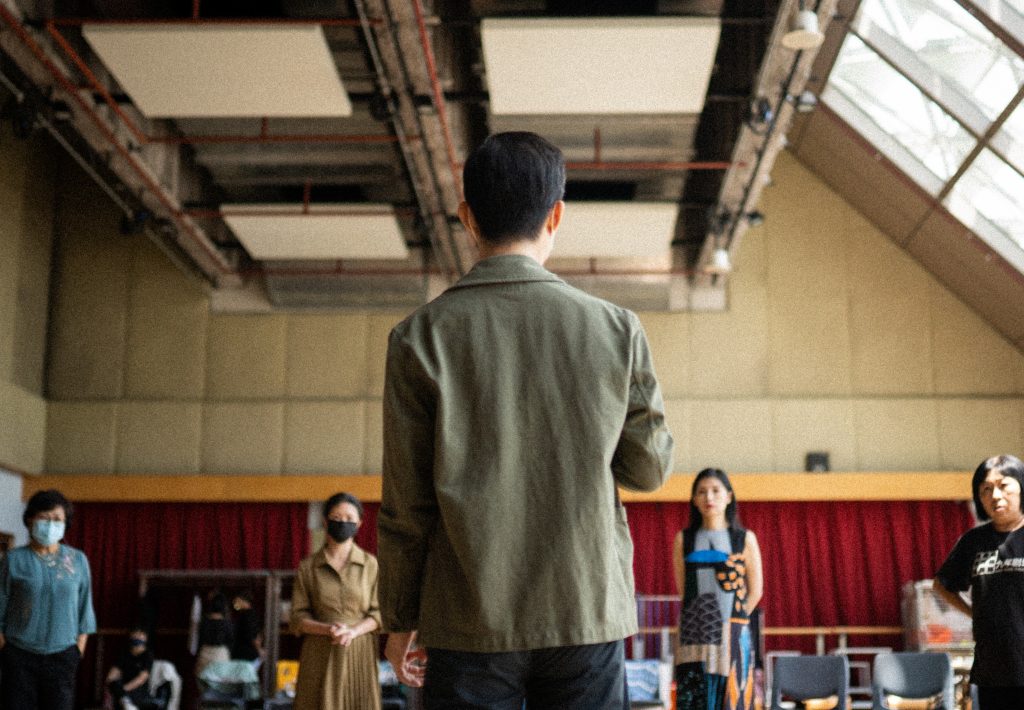 It's been three arduous months of rehearsals and preparations — longer if you count Nelson's pre-production brainstorming and scriptwriting. The version of the show we watched was still a little rough around the edges, not because of any observable flaws, but just judging by the length of their debrief.
Still, even without their main props, any form of stage lighting or proper audiences for that matter, the actors conveyed their characters with an almost feral fervour to tell a story that had to be told. If this is just the post-holiday rehearsal quality, it only speaks to expect more elevated performances on stage.
If you've got time this Chinese New Year, go on. Take a seat, make yourself (un)comfortable.
---
This article is brought to you by Huayi – Chinese Festival of Arts 2022, presented by Esplanade – Theatres on the Bay.
Between You and Me runs from 11-13, 18-19 Feb. Tickets are available on Esplanade's website. Prices start from $38.
If you haven't already, follow RICE on Instagram, Spotify, Facebook, and Telegram. If you have a lead for a story, feedback on our work, or just want to say hi, you can also email us at community@ricemedia.co.