All images by Stephanie Lee for RICE Media unless otherwise stated.
It was 2018 when I first flew to Tasmania, where I found myself standing face-to-face with a giant demonic spider sculpture and partying in an abandoned cinema.
I was in Hobart, to be precise: a seemingly sleepy city, judging from the airplane window up above, gated by a simple airport that would not prepare you for its treasures. I may write this sounding like a brochure rushed out by a freelance copywriter, but trust me – the place is gorgeous and alive.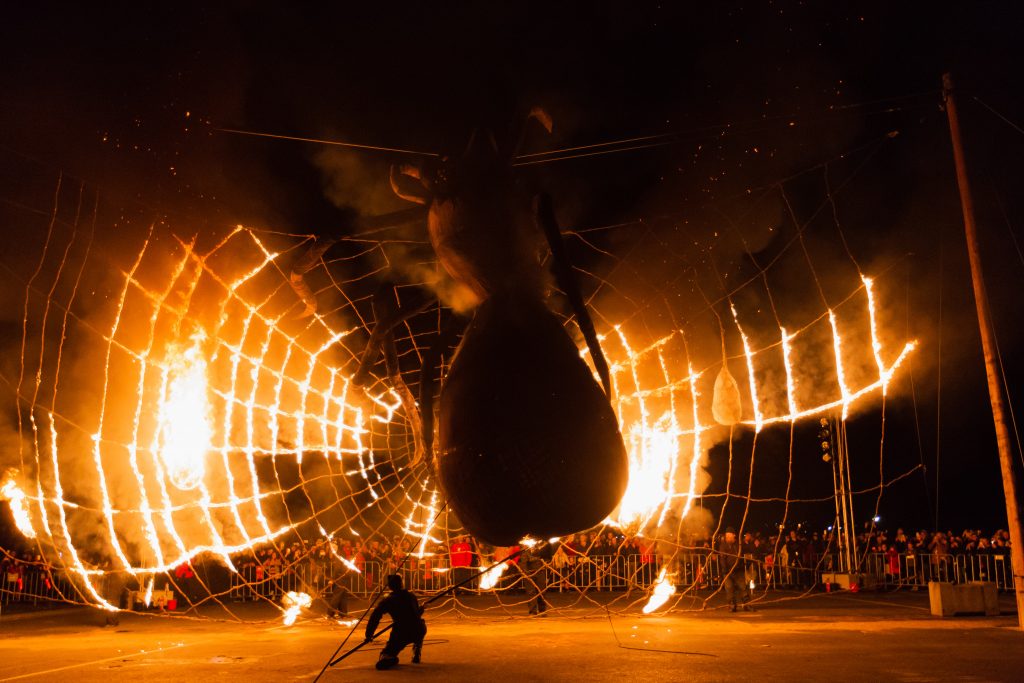 That year, I attended Dark Mofo, a music and arts festival that takes pleasure in painting the town red: giant neon upside-down crosses hang at every corner, with a devilish (and ruthlessly packed) program that attracts thousands of visitors every year.
"Eh what? You mean you're not even gonna go for a hike?" a former colleague of mine asked, completely bewildered after I told her of my tight itinerary. She's not one to be interested in an edgy retreat like Dark Mofo. She was, however, still reeling from the elegant wintry slopes of Cradle Mountain, Tasmania's iconic landmark that she lauded for being "damn nice sia".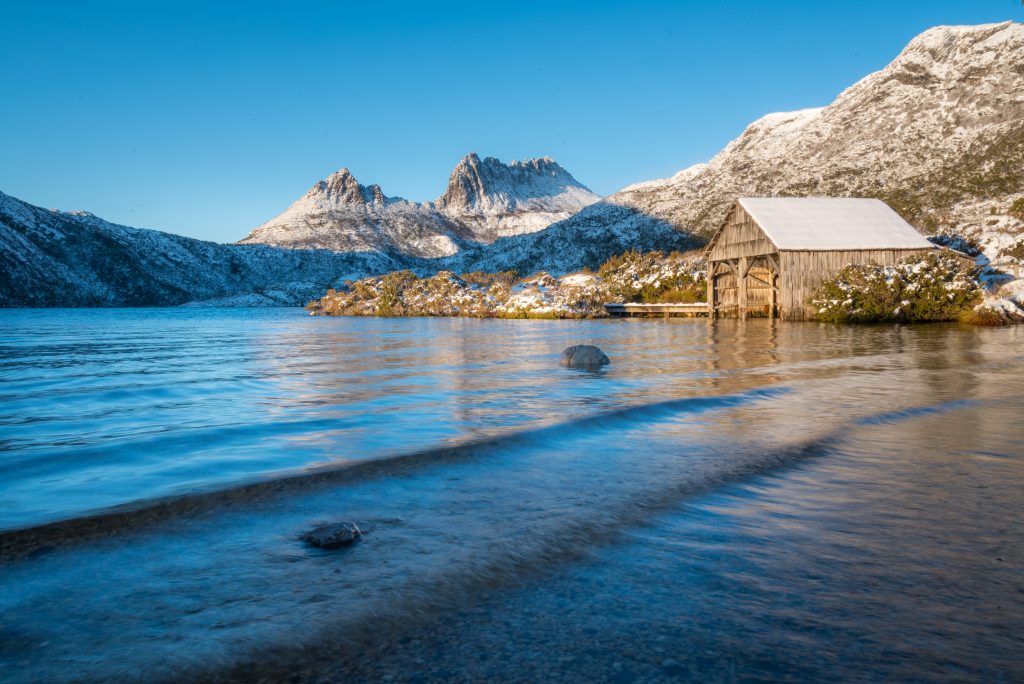 "Set aside some time," she insisted. "Don't be lazy."
I didn't set aside some time and I was lazy. But, importantly, after booking my flight and accommodation, I was broke, with no proper gear to account for. And yet, the distant sights of nature I saw were stunning. I imagined being among it, soundtracked by nature's playlist: tranquillity. I figured that could wait until I got back. I wanted to experience the dancefloor magic of Autechre first.
It's been four years since and I've been clamouring to return. I've missed the boat for the latest Dark Mofo. It's been on my mind whether I should take that hike now, or maybe even try camping for the first time.
Our authorities have been cheering us on to get some exercise with the enthusiasm of procedural guidelines, so, eh, maybe it's time. I need some time off from work. Long Covid and a gloriously sedentary lifestyle have sapped my energy. I duck out of social situations earlier than usual. I leave unfinished story ideas and scraps of notes languishing in drafts. Colleagues remind me it can get better with some exercise, but I'm not sure if that will fix it. Still, it doesn't hurt trying.
There's just one small thing — Singapore, as you would know, is hot. A five-minute walk to the nearest bus stop under the midday sun is enough to turn the sweaty sprinklers on for me.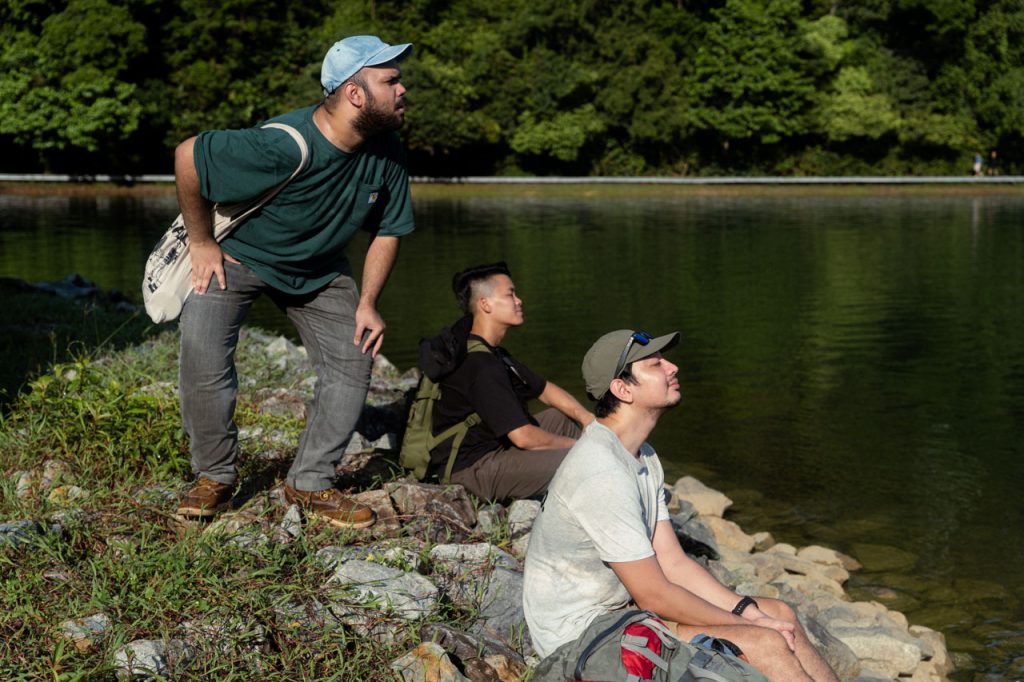 Yet, despite the relentless heat, I like taking a hike at Chestnut Nature Park once in a while, where I get to clear my head. Just not for long. The noise of cars flowing down the highway, right next to the trail never fails to remind me I'll have to take a GrabCar home to finish off a work assignment.
But in Tasmania, oh, in Tasmania, I thrived in winter and seclusion. Would getting active elsewhere promise different results? In 2022, my mental health is headed for the wilderness. I guess it's finally time to learn the ropes.
The Adventure Begins
Many moons ago, Alvin Tan was an eager 12-year-old Boy Scout who already had a head start with camping.
"I've always had a thing for outdoor activities, camping and survival stuff," says Alvin, now a 29-year-old content strategist. Before entering primary school, Alvin used to follow his dad on fulfilling camping expeditions at East Coast Park. He learned how to pitch a tent. He learned to sleep outdoors. He learned how to forage for wood and to cook over a portable stove.
You could say he's a camping evangelist – at least, his zeal is infectious and immediate as I mention to him that I might consider the Tasmanian outdoors.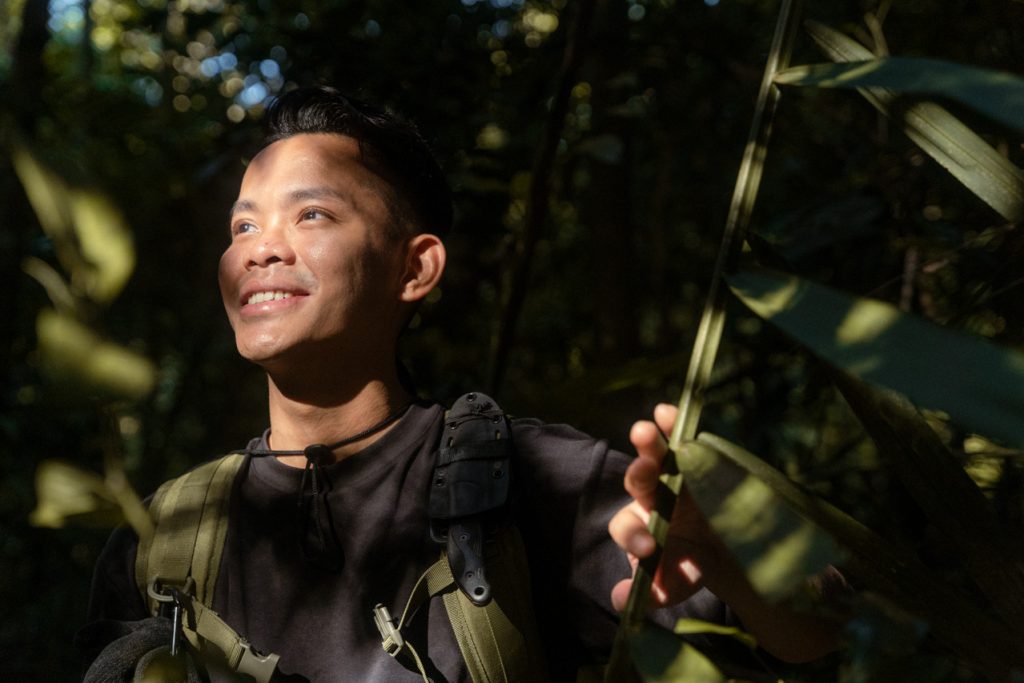 Alvin goes for a trip into the Singaporean wilderness every two months now. "A lot of people might look at this – specifically, guys who've gone through NS – and say 'field camp was so shit, why do you want to do this voluntarily?'," he recalls. "It's just different! You go because you can disconnect."
Disconnect. I could use that. Try as I might, neither Chestnut nor MacRitchie Reservoir does the trick.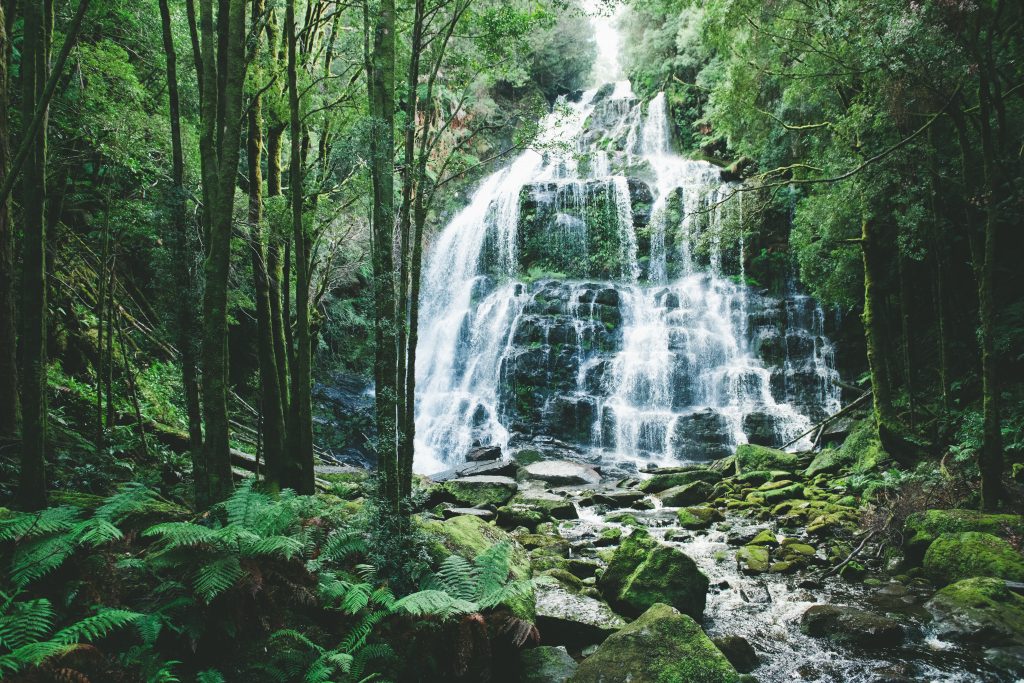 As I draft out my new Tasmania itinerary, I look for a park that has a semblance of either place, just to feel at home before taking on truly unfamiliar ground. Embarking on a hike to Nelson Falls located in the Franklin-Gordon Wild Rivers National Park, for instance, promises a forest path similarly dense and rugged, without the ambience of car horns. Travelling to the park is a bit of an adventure in itself, and it can be capped off with a Gordon River Cruise that brings you into the tranquil and dense banks of Gordon River, accompanied by a walk among ancient Huon Pines.
But a hike would be an activity that makes one – excuse the saying – miss the forest for the trees. People all over the world flock to Tasmania to test out its mountain bike trails or putt among the elements at one of Tasmania's spacious golf courses. I'm not ready for that just yet – I'm about 20-odd years before my golf phase starts – but I can think bigger.
Not Outward Bound
Camping is entirely new for me. I didn't slave it out at field camp. I got – according to my sergeants – very conspicuously injured just before field training began in my BMT days. My only camping trips were in school. Both times convinced me I was not outward bound.
As you can already imagine, going on a camping trip in Tasmania is different from Singapore. A nature park isn't one bus ride away. An ordinary bag won't do: it's rucksack o'clock, baby. If the destination is far, and you have someone who can drive, you'll likely need (but mostly want) a campervan. That's part of the fun, Alvin tells me with glee.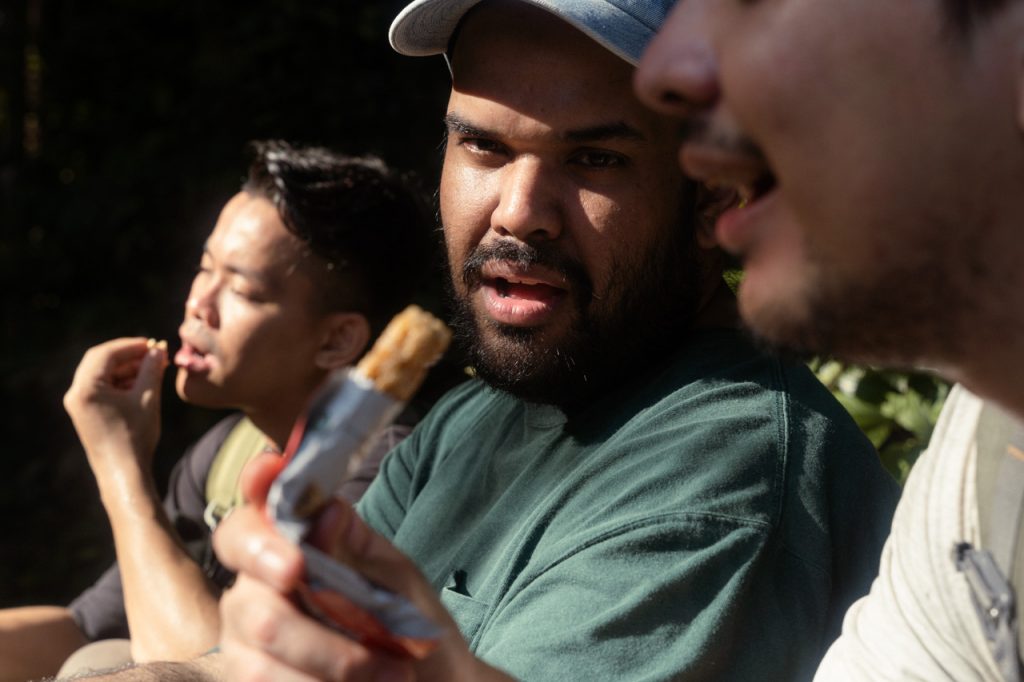 "You learn how to make use of your surroundings, to be resourceful," Alvin tells me. "All of this comes with practice." Pitching a tent, starting a fire, marking out shelter spots in case of rain, knowing exactly what to pack, being okay with travelling off the beaten track – these are just the basics.
With this, I adjust my expectations. My first camping trip will likely have to be at a place relatively comfortable and easy to navigate.
"Being in the wilderness brings out another you," Hafiz Shamsudin, a 34-year-old engineer, former firefighter, and avid outdoorsman tells me. "Learning how to embrace nature is not an overnight thing."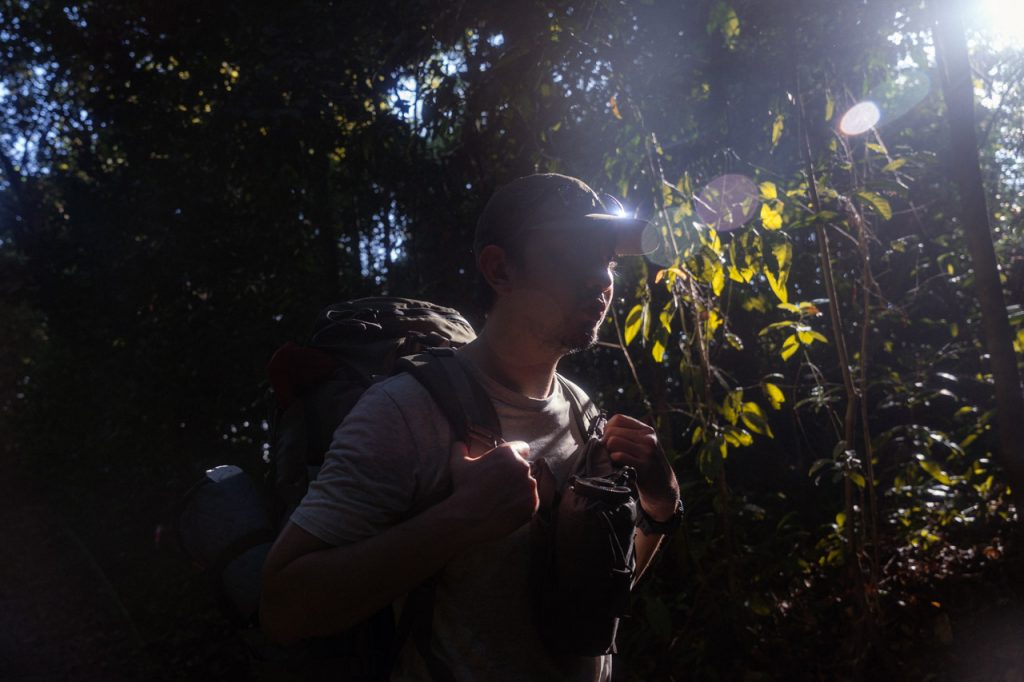 For Hafiz, immersing in nature was necessary to discover a different part of himself that he never thought he knew: someone who can be resourceful with limited tools, someone who can unwind and untangle his worries at his own unhurried pace.
Unlike Alvin, Hafiz caught the camping bug slightly later in life. He only takes a trip once a year now, but every trip is a reminder to him that time can be a dirty trickster – it feels nauseatingly fast in the city, but it can move very slowly in the right place.
Case in point. Maria Island National Park, an offshore spot in the east coast, compels visitors to "leave your ordinary life behind". Now we're talking. It's home to stunning ocean views, mighty sand-coloured cliffs, and a small breed of marsupial that is the Tasmanian devil.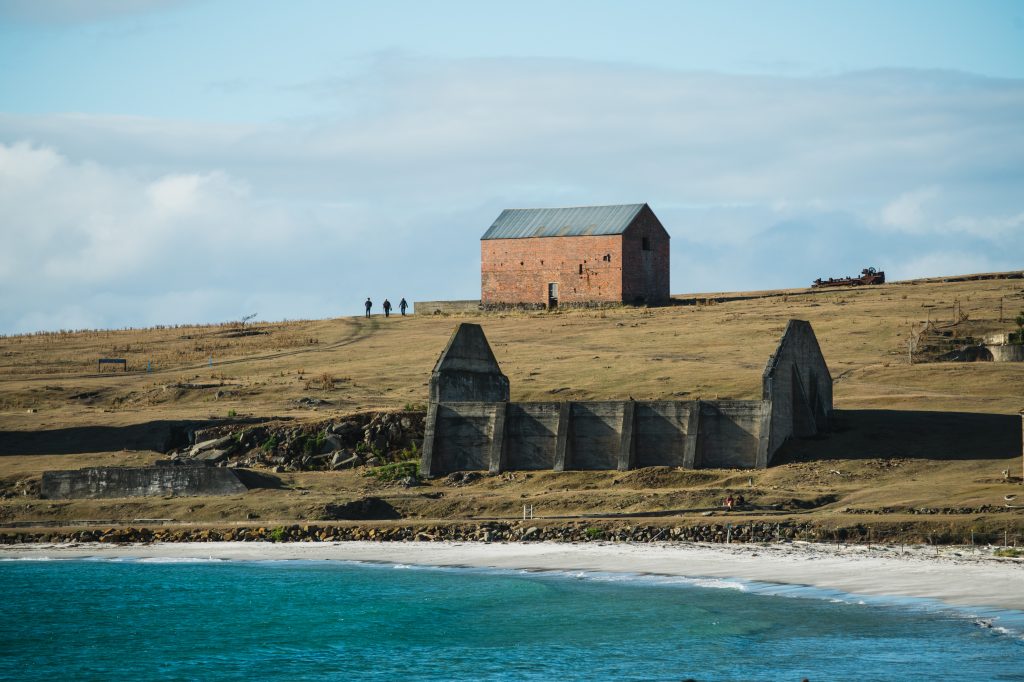 It also has its own designated campgrounds that welcome beginners, who are free to roam around for an overnight walk to other scenic camping spots like Frenchs Farm and Encampment Cove. Its open fields are also ripe for some exploration via e-bikes, which I'm dying to give a go.
There are limited toilets, but that isn't a problem according to Alvin. You'll quickly learn how to "clean your own ass" with no bidets, he assures me. That's going on a different bucket list.
If I should think twice about a DIY loo, I might just turn to the various glamping options available, such as the Bay of Fires Bush Retreat, where amenities are well-prepped and the campsite is truly stunning. It embraces the outdoors without sacrificing indoor comforts – think elegant bell tents complete with queen-sized beds. I'll just need to check if they have bidets.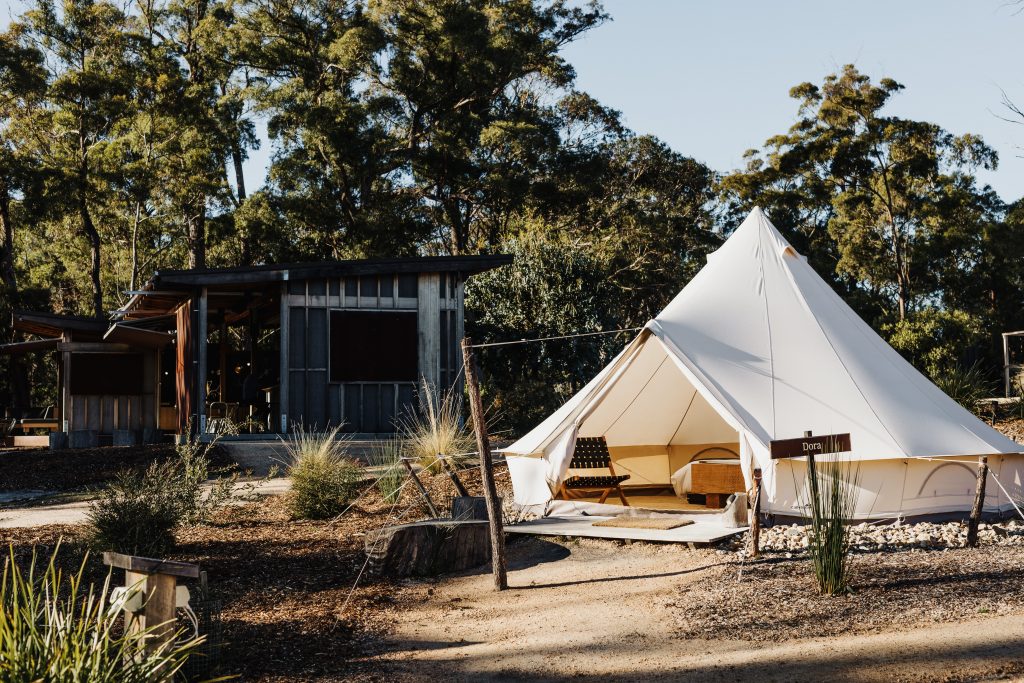 About Disconnecting
What I really want from camping is best summed up by Hafiz: "I just want a really nice view of the mountains and the sky, so that I can see the stars at night," he says.
Thinking back on my trip in 2018, I remember I was in a sunken place mentally. Besides that, I had just joined a new workplace where the biggest hazards were boredom and clumsy management.
A close friend of mine sent the Dark Mofo lineup one afternoon when I was struggling to get any work done. Tickets had just been released. I had no idea where Hobart was, and I had never stepped foot anywhere in Australia.
I still think about the trip today, and not because I'm tasked with writing about Tasmania. My time there was extremely rewarding. I got to visit MONA, an art gallery with stupefying grit and imagination. I explored old convict sites and met metalheads whose names I now regrettably forget. I got to see Autechre.
Spending time away from work and Singapore life to be there couldn't have been better for 25-year-old me. Now, I'm not so fixated on music-centred experiences. These are places that demand a kind of connection – ephemeral to lose yourself in, and sufficient to text your friends lost in the crowd.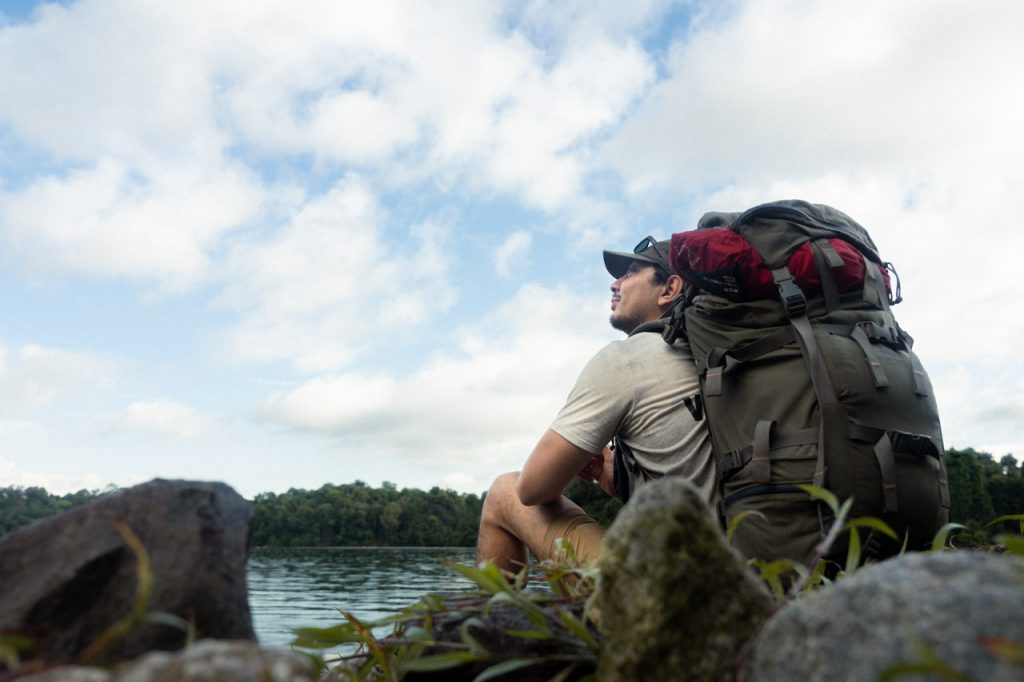 The rat race is tough, friends. Maybe disconnecting entirely is exactly what I need now. These places I now list on my itinerary start to look like a wholly different experience in a place familiar to me. Perhaps, among the Tasmanian wilderness, I might find new ideas that would bring my old drafts back into the sunlight.
Alvin tells me that, as a break from work, he also reshapes his focus with lead climbing and bouldering. Hafiz tackles arduous treks when he's not taking on night shifts. Conquering a long-distance hike feels symbolically triumphant in seclusion, away from civilization and, importantly, the workplace.
"Take time for yourself," Hafiz tells me. "Take some time out." It's time to go to Decathlon. I can afford it this time – now that's progress.
---
This article is brought to you by Discover Tasmania. Get start on your own outdoor adventure in Tasmania here.

If you haven't already, follow RICE on Instagram, Spotify, Facebook, and Telegram.

Interested in experiencing the Tassie outdoors? Eager to step out of Lazarus Island onto foreign shores? Let us know about the things you would like to do in Tasmania at community@ricemedia.co.