It's been years since I've grabbed a bag of gao lak, or roasted chestnuts, on my commute home, but my memory of the cantankerous man who used to set up shop at the bus interchange remains crisp.
He didn't show up every day, but whenever he made an appearance, he'd always position his roasting drum to churn sand and chestnuts at the same spot—never far from the entrance in order to catch the crowd.
As transient as he was, he could be counted on for my occasional fix of the sweet, smokey snack. At least until he stopped showing up one day, for good.
It's anyone's guess what happened to him, but his disappearance wasn't surprising. A good number of the few remaining chestnut stalls in Singapore aren't licensed. They operate illegally, playing cat-and-mouse with the authorities.
When they're caught, the penalties can be heavy. Repeat offenders can be fined up to $10,000, jailed up to three months, or both.
Tan Hee Meng, another gao lak hawker, was slapped with a $27,600 fine in default of 36 days' imprisonment for 19 counts of illegal hawking of food, the Singapore Food Agency (SFA) said on May 4th, 2023.
The 62-year-old will be jailed if he isn't able to pay the fine.
It seems that the man just cannot—or will not—stop selling his roasted chestnuts. Tan was also sentenced to a $3,600 fine in default of four days in jail back in 2018 for the same offence. More power to him for his dedication to his culinary craft.
The issue with illegal street hawking is that food safety isn't guaranteed, nor can vendors be tracked down easily by buyers who face issues after consumption, SFA said in its statement.
It's a reasonable explanation. After all, food safety is quite literally a matter of life and death. But the idea of an elderly man fined while eking out a living combined with a general nostalgia for street hawkers and pushcarts had the online sentiment firmly in Tan's favour.
In a way, Tan's dogged determination harkens back to the early days of Singapore's hawker industry.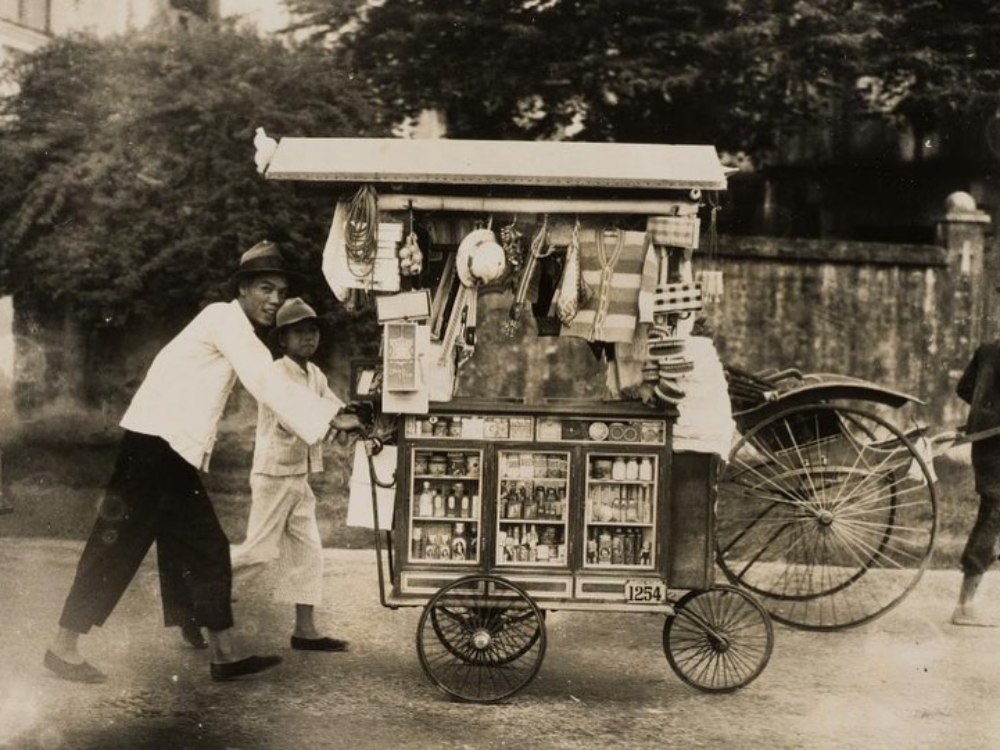 Hawking for Survival
For some young people today, hawker life is an escape from the rat race. In its early days, though, street hawking in Singapore was all about survival.
As far back as the 1800s, immigrants seeking a better life in Singapore took to the streets to peddle their wares. People sold what they knew, or whatever was easy to make—like ice balls comprised of shaved ice and sickly sweet syrup.
Many ended up selling dishes from their homeland, albeit modified to suit local tastes. Among other offerings, Malay satay, Indian vadai, and Chinese bak kut teh formed the foundations of a colourful local food scene.
In the 1960s, the industry saw something of a resurgence. After World War II, it was the only way for many unemployed to keep the lights on. The hawker scene was "a thriving world of possibilities", says the National Heritage Board's online portal Roots.sg.
With minimal capital required and no licensing, anyone could take to the streets to sell their food. We can see the evolution of that DIY spirit in the many home-based food businesses operating today.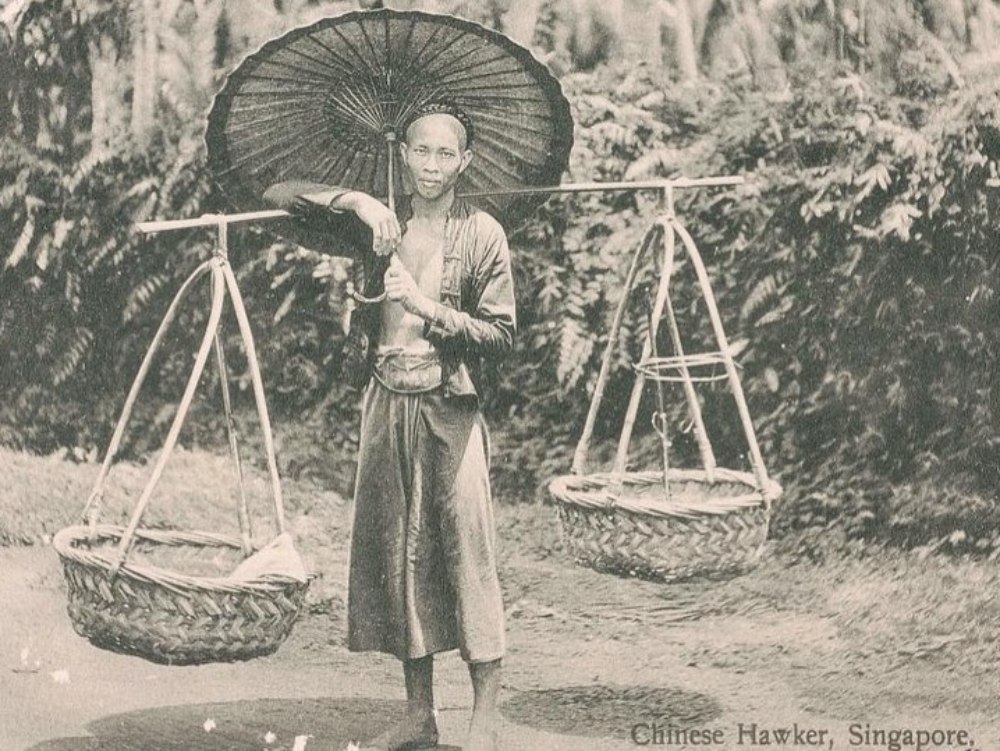 Despite the authorities' attempts to regulate illegal hawkers—the Hawker's Department Special Squad was formed in 1974 to tackle the issue—some have steadfastly evaded licensing.
Speaking to The Straits Times in 2013, some illegal hawkers said they didn't have any other means of earning a living.
Despite the possibility of fines and jail, some vendors prefer to remain unlicensed in order to avoid rental costs, according to Ah Orh, the man running Bugis 102 Roasted Chestnuts in Chinatown.
As for Tan, who's been caught over 19 times, obtaining licensing isn't an option—or he's willing to go to jail for his chestnuts. Either way, there is little doubt that the man will get straight back to the nut-roasting grind after the dust settles.
Cleaning Up the Hawking Scene
As much as we're in awe of Tan, though, it should be noted that there is a reason for hawker stalls here to be regulated.
Singapore's hawker culture is a feather in its cap now—recognised by Unesco, and accorded prominence in most of our tourism ads. But there was a time when it was considered a blight on our streets.
Stalls obstructed traffic, and vendors littered the streets. One Hawkers Inquiry Report from the 50s even labelled hawkers as "a public nuisance to be removed from the streets".
But perhaps the biggest issue was food safety. An 1895 Municipal Health Office report records stomach-turning hygiene lapses, such as food being prepared over drains "containing all manner of filth, even human excreta."
Cholera and typhoid outbreaks were also a concern.
The government began to transplant street vendors to markets and hawker centres in earnest in the '70s and '80s, moving some 18,000 of them. The first hawker centres include ones that are still prominent in the food scene today: Chomp Chomp Food Centre, Old Airport Road Food Centre, and Tiong Bahru Market.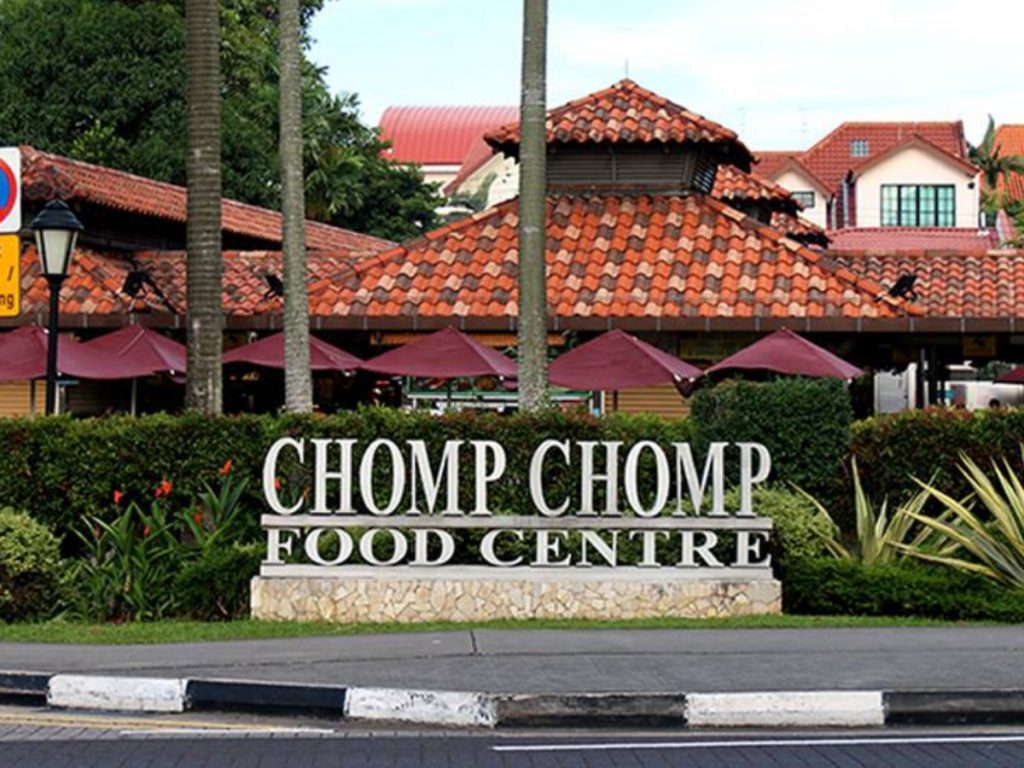 Even today, food hygiene standards for F&B operators remain strict. All food handlers are required to pass a food hygiene training course.
While a $27,600 fine is no small sum—the equivalent of thousands of bags of roasted chestnuts—you can't put a price on public safety. But it's an exorbitant fine for an uncle who just wants to sell gao lak.
It should be said, though, that questionable food safety and all, Tan represents one of the last remnants of Singapore's old street hawking heydays. There's the fact that he's keeping the dying tradition of roasting chestnuts aflame.
And where else are you going to find a hawker whose daily routine includes evading the authorities? Until we get clarity about the reasons behind his stubbornness, people can't help but root for a man who wants to eke a living on his own terms. How many would risk jail time or heavy fines for our craft in Singapore?
---
If you haven't already, follow RICE on Instagram, TikTok, Facebook, and Telegram. If you have a lead for a story, feedback on our work, or just want to say hi, you can also email the writer at kim@ricemedia.co or at community@ricemedia.co.