(Top Image: Wikipedia)
Two months ago, I wrote an article exploring the Singaporean phenomenon of 'east-side pride'.
For the benefit of those who didn't read it and those who don't understand the term, east-side pride is when your colleague who stays in Bedok says that the "vibe" of the east is just different from the rest of Singapore; when your friend who lives in Tampines proclaims that he'd die in the east if he could; when your boyfriend who grew up in Pasir Ris wants to BTO there because "east side best side!!!"
Needless to say, when the article was published, east-siders loved it. Friends texted me saying that I'd somehow managed to put words to a feeling. Strangers shared it on Facebook and Twitter, a smug "I told you so" behind every click.
West-siders on the other hand, weren't as pleased. A few lamented that I hadn't explored the west enough or spoken to enough west-siders to get the full picture—which was true. But it was all part of the plan.
In order to give a credible opinion on the east v west debate, I decided to actually go live in the west for 5 days to fully experience what life was like there.
I mean, come on. You didn't really think I was only going to give you half the story did you?
Day 1. Life is a Journey, Not a Destination
Like anyone else, I have my fair share of regrets in life. Not studying hard enough for important examinations for instance. Or letting that girl walk out of my life way too easily. But nothing–and I mean nothing–compares to my dumbass choice of alarm tone.
Every morning, I wake up to the delightful sound of a klaxon blaring as if it's waiting for the beat to drop. And today is no different. Rubbing the sleep from my eyes, I glance at my phone: 6:40 AM. Jesus Christ.
Thumb millimetres above the snooze button, I suddenly remember where I am.  
Instead of my own bed in central Singapore, I'm sleeping on my friend's couch. In Jurong.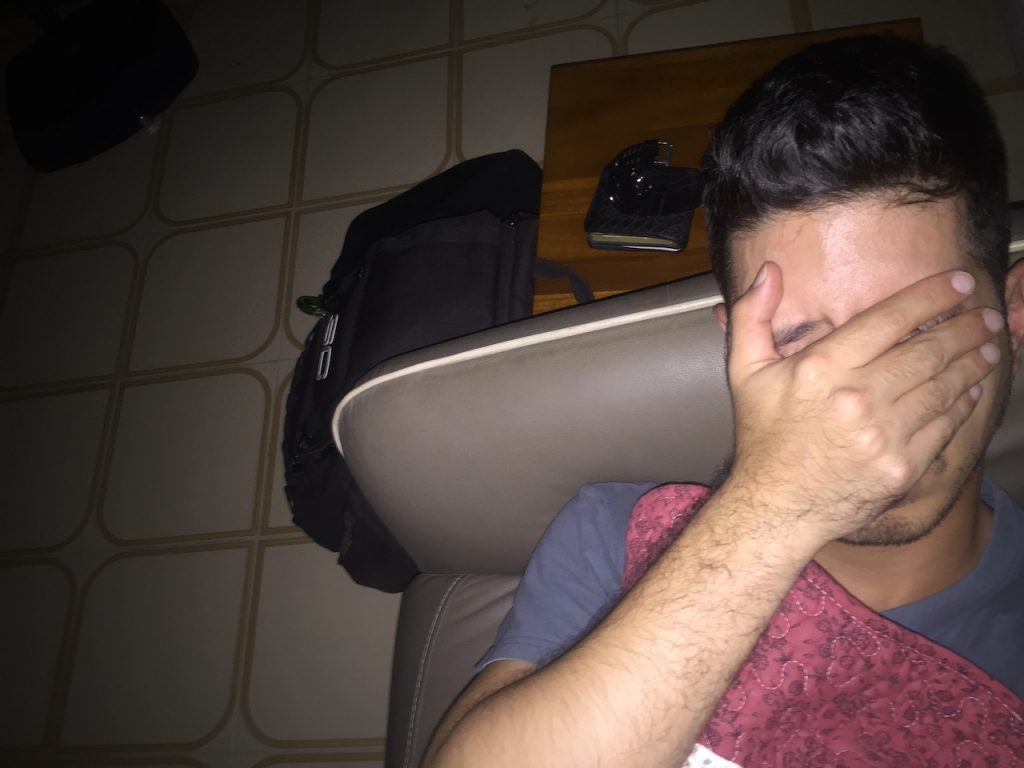 So far, it's not going well. I absolutely hate waking up early, but because everyone says the west is "mother far" from everything, I'm left with no choice but to immediately haul my tired self out of uh, bed, if I were to have any chance of making it to Rice's office on time.
After the fastest shower in all of human history, I find myself on a crowded Jurong East platform, waiting for the train that would deliver my west-side brethren and I to CBD salvation. Since it was my first time being in close proximity with so many west-siders, I seized the opportunity to observe them.
"Easties" always say that west-siders are an unfriendly bunch. But were they?
Not at all. As the train trundled along, I watched them move in for others to board, give their seats up to those who needed it more, and generally show consideration towards each other. Could the myth of west-siders being pricks be complete bullshit, or do east side dwellers just think they're nicer than everyone else?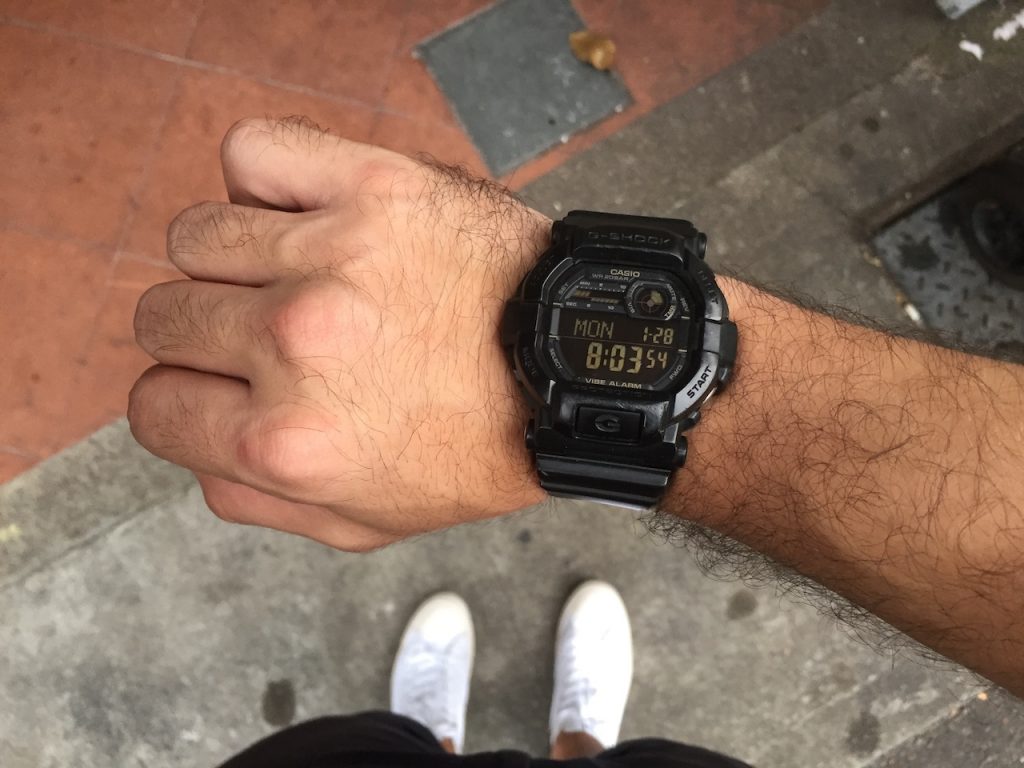 I arrive at the office at precisely 8:03am, a solid 1.5 hours before Rice sips its morning coffee and takes a dump all over your politically-correct newsfeed. But instead of being annoyed at getting up early, I realise that I'm actually pretty happy considering I'm the furthest thing from being a "morning person". The long train ride had given me time to slowly come out of my morning haze, and I was raring to start my day.
In fact, my good mood lasts all the way until 10pm that evening. Having just concluded an interview in Punggol, I now had to get back to my temporary home on the other side of the island.
Not wanting to spend whatever was left of my night on a 22 train-stop journey, I cabbed.
My laziness costs me $29.65. What the fuck.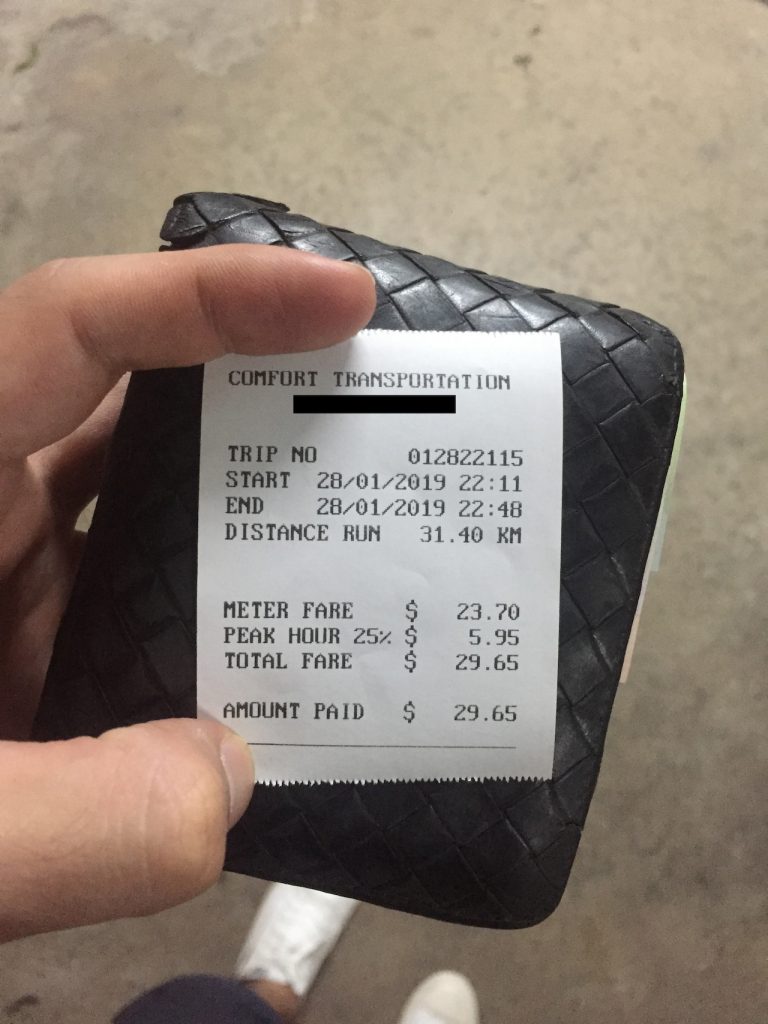 Day 2. Faces & Places.
Equal parts delighted by the thought of reaching the office energised and traumatised by my cab fare the previous night, I once again get up at the crack of dawn and leave the house to catch the early train.
Strolling towards the station, I realise that "easties" couldn't have been more wrong when they say that there's no sense of community in the west. In the lift, yawning, bleary-eyed neighbours thanked and smiled at me as I held the doors for them. Passing the market, old grandmothers could be seen chatting excitedly whilst haggling for the best price for kai lan.
Instead of being "cold" and "unwelcoming", this place was full of life before the sun even rose. People were friendly and I got the feeling they genuinely cared for one another—something I unfortunately cannot say of my own friends.
Returning home close to 9pm after a long day at work, I drop the group chat a message asking if they'd like to join me for supper nearby. One says he hasn't renewed his passport for travel to the west. One immediately calls just to laugh until he hangs up. The other three read my message but can't be bothered to reply.
Assholes.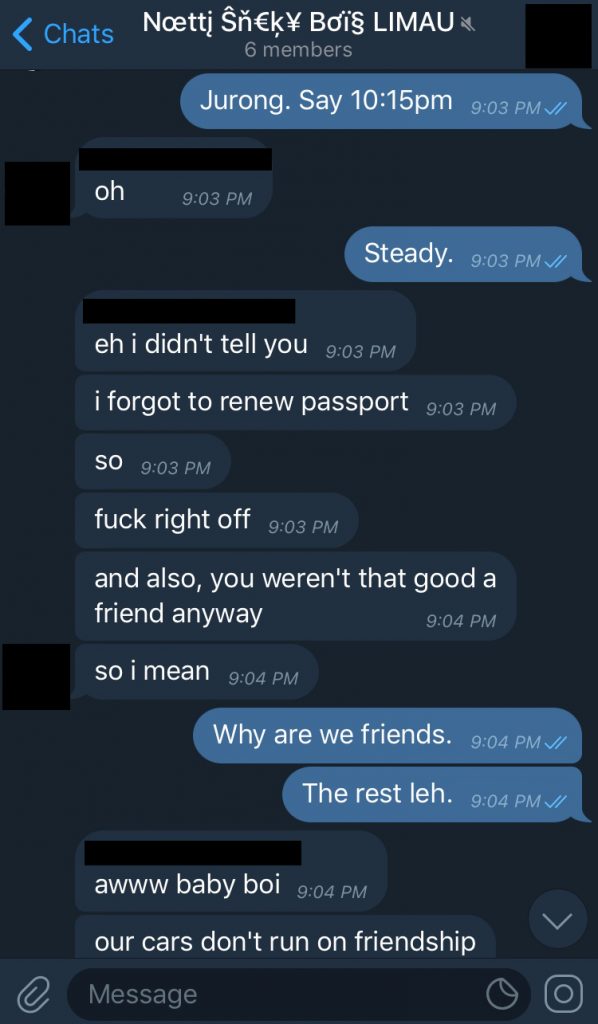 Nevertheless, I am a strong, independent man, so I go it alone. Jokes on you boys: it was the best damn plate of nasi goreng ayam I've ever had.
Next door was also brimming with life, courtesy of uncles animatedly sharing stories and drinking beer.
And "easties" call this place soulless. Pfffft.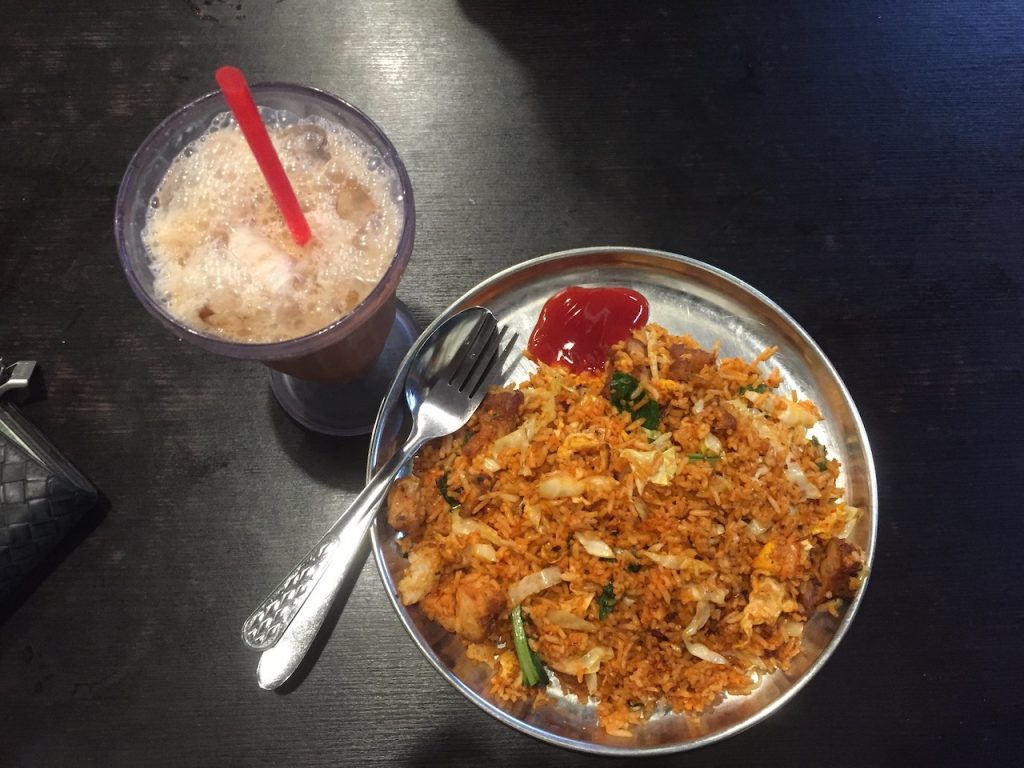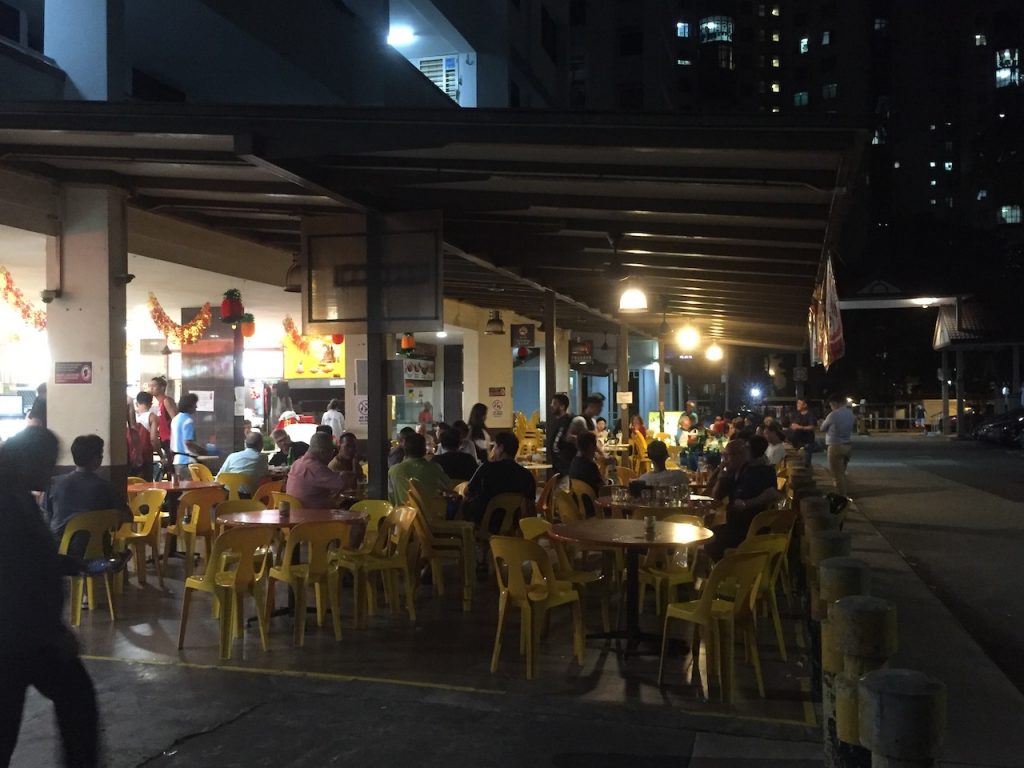 Day 3. Peace Be With You.
One thing that east-siders got right though, is that the individual neighbourhoods in the west are (or at least seem) bigger and more spaced out. But whoever said that was a bad thing? As someone who loves his open spaces and quiet time, the tranquillity the west offers is perfect.
By now, I had gotten used to waking up and going to bed at a reasonable hour, while the long train/bus rides had started growing on me. As a colleague so rightly put it, long bus rides offer you an opportunity to disconnect from the cult of productivity whilst listening to that ultra-chill playlist on Spotify. It was awesome that I could now just zone out and think about life on my journeys.
In search of more inner peace, I went for a jog that evening and found it in Chinese Garden.
With the sun having long since set, the well-lit pagodas looked magnificent against the inky blackness of the night sky. Unfamiliar with the area, I ventured deeper into the sprawling park. As I left the hum of traffic far behind, for the first time in a long time, my worries melted away.
Crushing deadlines could wait. It was just me escaping into nature and culture for the time being.
Others clearly felt the same way too. No matter where I turned, families could be seen taking their leisurely evening stroll while faster runners whizzed by; all taking a break from their busy lives. At one point, I even half-expected to see Fann Wong and Christopher Lee dressed as condor heroes schmoozing amongst the treetops.
Brilliant.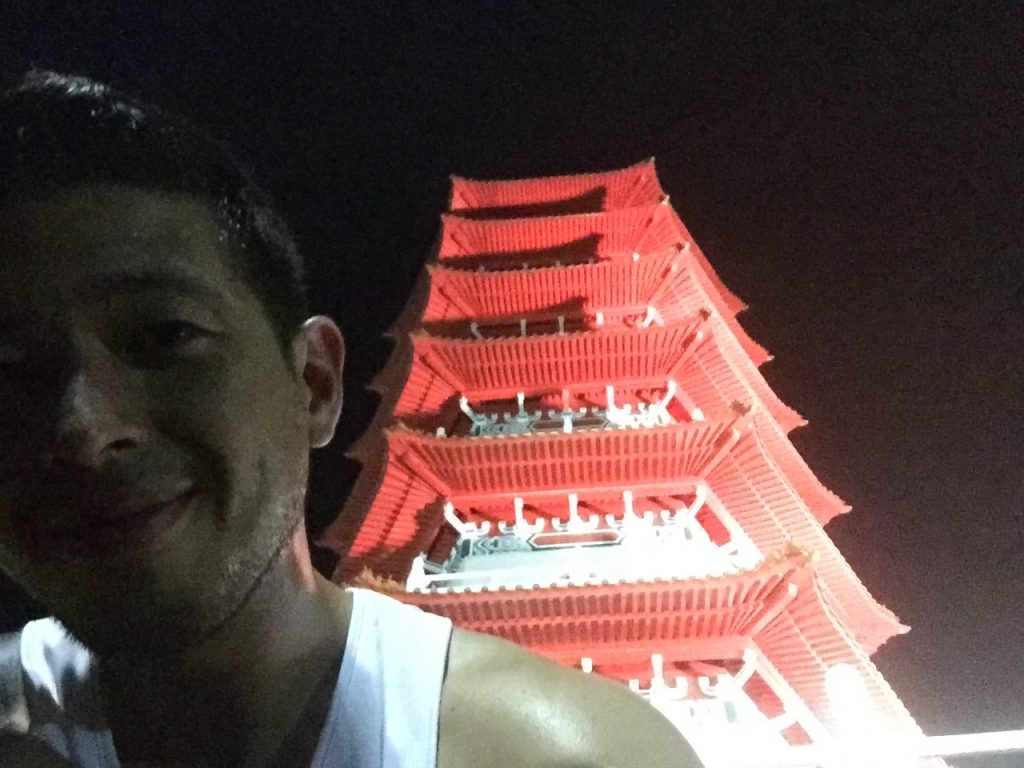 Day 4. A Shred of Familiarity.
My fourth day living in the west sees me go about my new routine as usual, save for my post-work activity.
Eager to see what else the west has to offer, I decide to check out the three main malls in the area.
And they are lit. West-siders are truly spoilt for choice when it comes to shopping.
JCube looks and feels like it came straight out of Thailand, mirroring Bangkok's Chatuchak market in terms of aesthetic, range, and price (barring exchange rate). In Westgate, food is king with eateries such as Tim Ho Wan, Brotzeit, and Lady M catering to discerning taste buds.
Jem, my personal favourite, is Orchard road sans pretentious designer bullshit. Instead of Chanel and Gucci boutiques, its tenants include H&M, Love Bonito, Mango, Robinsons and Marks & Spencer—to name a few.
Just about everything I assumed I could only find in town was here, and everything was under one huge roof.
How west-siders manage to not go broke is a mystery I'll probably never solve.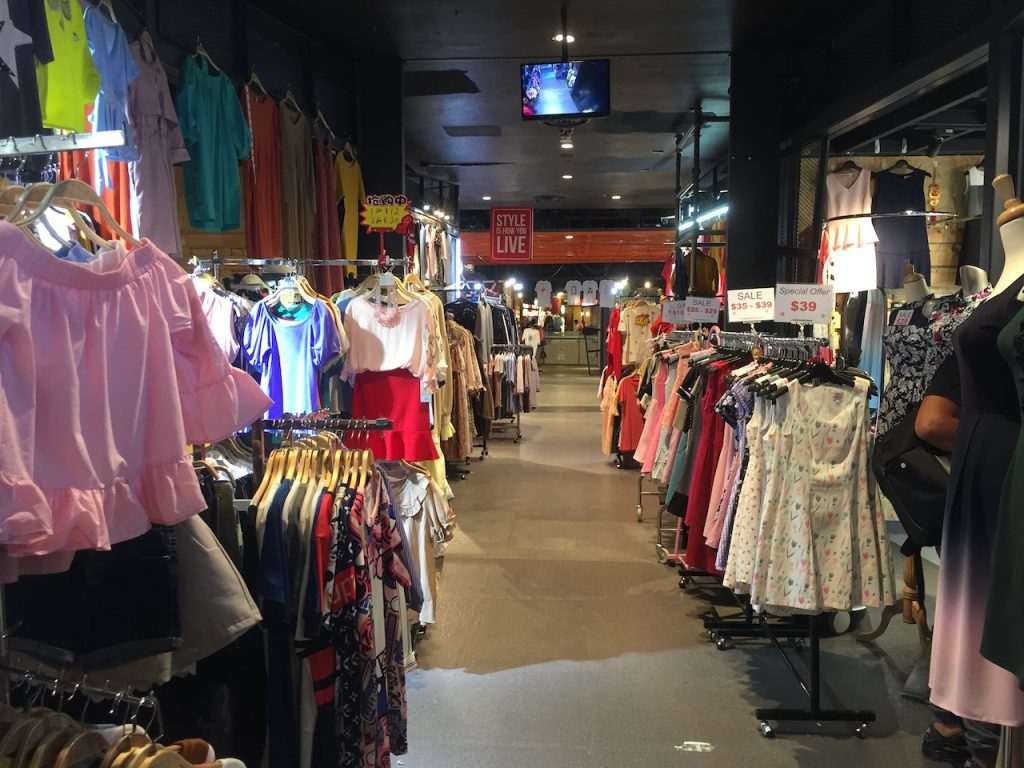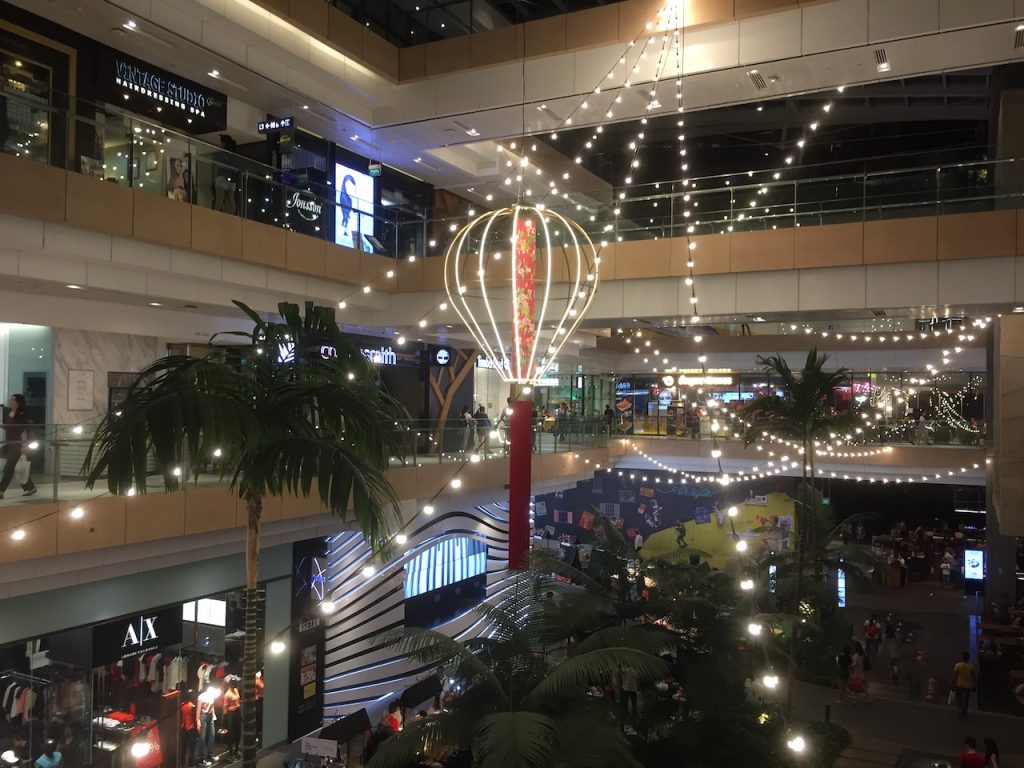 Day 5. A Changed Man.
At this point, I find myself running out of things to say.  
I had gotten used to getting up early, revelling in the calmness of the city before it wakes. I enjoyed my long commutes, using the time to think about life and articles I'd yet to write. Food and amenities? They were always within reach.
So yeah, life in the west was pretty damn good.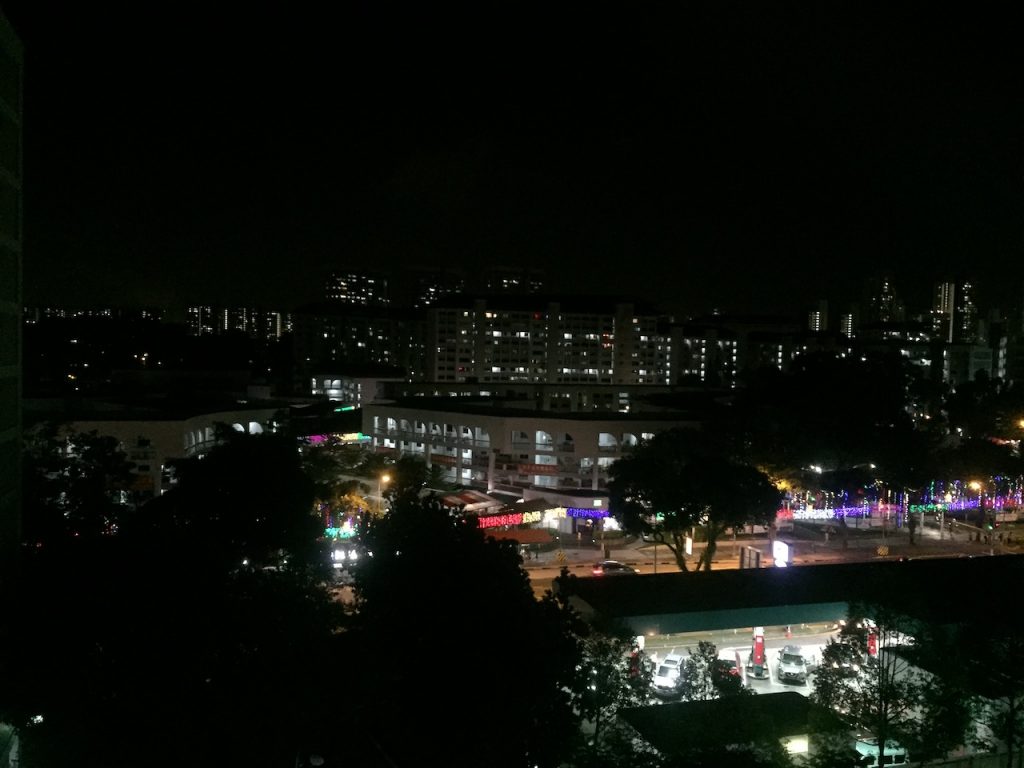 Now I know you might find this article pretty damn boring and I don't blame you. But stay with me.
Nothing exceptionally dramatic happened because there's nothing exceptionally dramatic about living in the west. This isn't to say that the area is boring. Rather, life in the west is pretty much the same as anywhere else on our little red dot. Even the east.
As mentioned in my previous article about east-side pride, we are most comfortable in familiar surroundings because we form emotional attachments to these places. They're where we grew up; where grandma used to live; where we bought our first home as newlyweds.
That said, the beautiful thing about life is that it's constantly changing. Given enough time, almost anything can become familiar. We may never completely forget the feelings of nostalgia, but as soon as you overcome your biases to look for the good in something, more often than not, you find it.
In my case, living in the west gradually became no big deal as I started adjusting to my new environment. I can honestly say I had a great time and that there were countless perks to savour.
So is the east definitively better than the west?
Not at all. All the assumptions I had about the west went out the window the longer I lived there.
In other words, there is no "better" side. It's just a simple matter of preference.
Do you live in the west? Why do you love/hate living there? Tell us about it at community@ricemedia.co