All images by Zachary Tang unless otherwise stated. 
Kaia Lai is not your typical kind of woman.
I mean, how often do you meet an eloquent, down-to-earth lady who rides motorcycles for fun and lists skating amongst her favourite things to do?
Born and raised in the US, the 34-year-old is also a keen surfer, regularly taking time out of her busy schedule to catch the waves around the region. She's what you would call "chill" and with such a penchant for adventure, it's no wonder that Kaia was headhunted by Grab to be their head of product marketing here in Singapore.
And so, in Grab's office in the CBD, I sit down with Kaia in order to understand how Grab's latest super app was created and what it has to offer.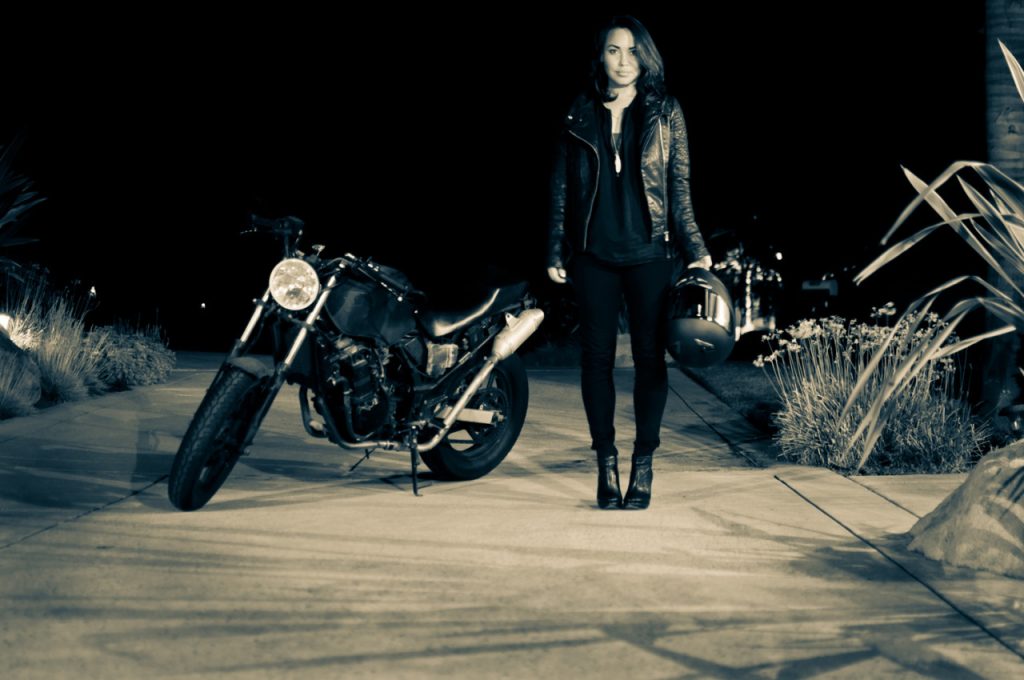 Kaia's journey with Grab began about a year and eight months ago.
Before she joined Grab, Kaia was a consultant for one of the "Big 3" international management consulting firms. But tracing the roots of her employment history further back, I discover that she started her career in a small start-up in the beverage industry, which she explains was developed as a triple bottom line business.
This meant that in addition to profit-maximisation, the company also focused equally on social and environmental concerns—something Kaia appreciated and has kept near and dear.
When Grab came a-knocking, the company's potential for growth and the chance to impact lives was too good to pass up. Kaia believed in the mission of bringing people together to make life better for all. Being in marketing, and as someone who can't market something she doesn't believe in, joining Grab was an obvious choice.
"With Grab, it was an opportunity to really focus on improving lives in terms of offering jobs to people. I was also invited to help build the super app so that was a huge personal growth opportunity and challenge."
According to Kaia, the working environment at Grab is extremely fast-paced and very entrepreneurial, so even though she's only been with the company for slightly more than a year and a half (which she confesses feels 10 times as long), she's already accomplished many different things.
As the head of product marketing and a co-leader of the consumer experience team, it's not hard to see why.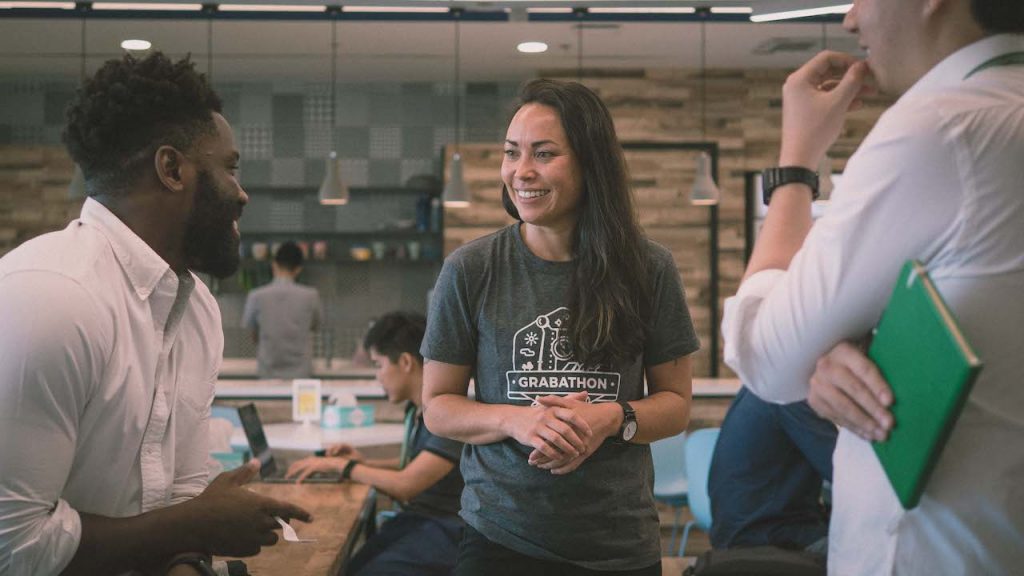 In product marketing, Kaia's team of 12 works with every single product team that's building something that impacts customer experience. They're the voice of the customer in the entire process, and their job is helping product managers
build customer-centric solutions and then developing a compelling story to bring to market
On the flipside, Kaia is also the voice of the business when it comes to consumer experience. She has to ensure that what they develop is aligned with Grab's overall business strategy. To do this, she partners the product, design and engineering leads (to name a few) as they develop Grab's products or services.
Kaia sounds like an exceedingly busy woman—which she admits she is—but she feeds off the fast-paced environment and constant change. Instead of wearing her down, it energises her.
"I think there are people that compartmentalise work and life and there are those who don't. For me, I don't really have clear boundaries of the two I guess. I love challenging new topics; solving new problems; and learning something different. It's the same for my team as well.  Every single project we do is something we haven't done before."
Kaia and her team's newest project: the super app.
For those who're unfamiliar with what the super app is supposed to be, Grab is rolling out four new services (hotel booking, on-demand video streaming, ticket purchasing, and trip planning) that will be integrated into their existing app. Everything will be facilitated by GrabPay and together with Grab's transport services, GrabFood and GrabExpress, they aim to serve more of Singaporeans' everyday needs.
Frankly, it sounds like one hell of a lofty goal. After all, Grab is going to be competing with established heavyweights in the markets (e.g YouTube, and Expedia, etc) they're expanding into. Also, though the super app concept isn't exactly new, it'll be particularly challenging in Singapore given that we don't have a culture of doing everything on a single platform.
Yet, despite all of this, Kaia shares that Grab still wanted to provide value to their customers and that the idea for the super app was born out of several other things as well.
For one, Grab observed that the cost of smartphones and data plans were steadily declining. On top of this, more people were getting into the digital economy and more people were also using Grab's services. With their audience, reach, and network, Grab saw the opportunity to serve their customers in new and different ways.
"We wanted to serve people better, not just in terms of transport, food or payments, but also with more services they use every day. We started thinking about what the customer wants and realised there were so many needs we could solve."
Translation: Grab's customers can now use one app to check transit schedules the minute they wake up in the morning; they can book a ride to the office and spend their commute watching videos; they can order food when they're hungry at work; they can check movie timings during lunch for a date they might be going on later; perhaps inspired by a stunning location in the film, they can book a hotel ticket for a quick getaway.
It sounds too good to be true. And it almost was. Building the super app was by no means an easy task for everyone involved.
According to Kaia, one set of challenges had to do with the tech's flexibility. The super app was required to be as hyper-local as possible, meaning that it's designed to offer different services based on where you are, and what's the most relevant locally.  
For example, offering tuk-tuk services in countries where the mode of transport is prominent
Also, what's the point if you can only book hotels in your own home city?
Grab tried to engineer the app to be as scalable as possible, but would still run into situations where they needed to tweak certain aspects of the tech.
"If you think about payment, for example, we say 'top up' in Singapore, right? But when we were about to launch in the Philippines, they told us the words 'top up' didn't mean anything to them. They told us they say 'load'," Kaia shares. The team then went all the way back and actually changed the code so their customers could better understand what the product did.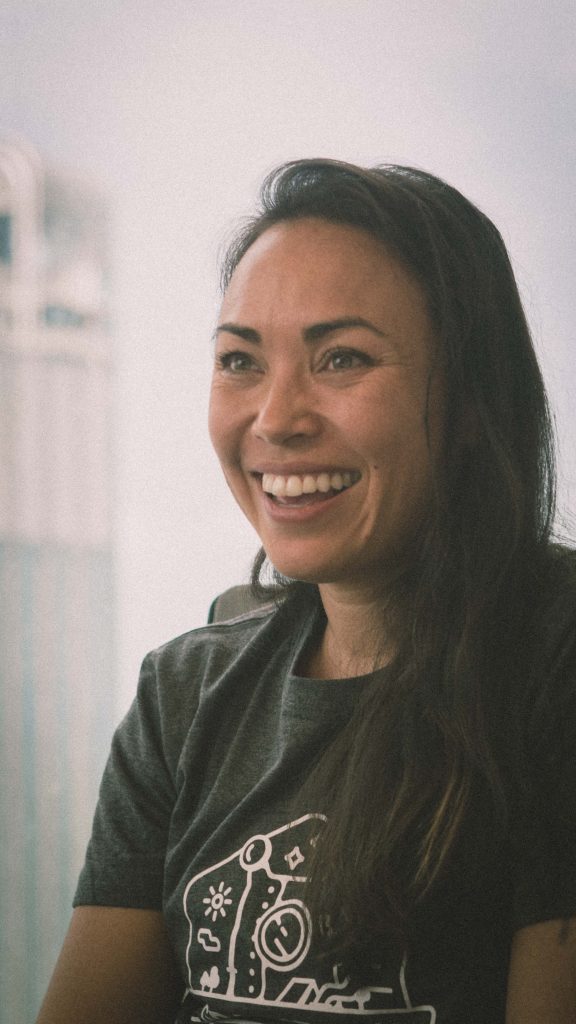 The second set of challenges had to do with the customer's perceptions of Grab. To most (if not, all) of Grab's customer base around the region, Grab was still only known as a transport company. For the super app to even be taken seriously—and work—this required their customers to change their top-of-mind perceptions of what the brand meant to them.
To do so, Kaia and the broader Grab marketing team had to tell the story of the super app through a compelling story. From what it was about to how it was adding value to their lives, and everything in between. Kaia shares that it involved a lot of hard work but luckily, their customers were willing to give the super app a shot.
On Grab's end, they had to deliver on their promises—which for the moment at least, they've done. Only time will tell if Grab continues serving their customers with the value and convenience they promise.
Kaia goes on to tell me that the super app story is far from complete. Grab is still working on improving their tech, and building partnerships with other businesses or entrepreneurs who employ their own staff. While the super app vision is about serving their customers to the best of their ability, what underpins it is also how Grab is empowering their partners to grow. Directly and indirectly, they're empowering more drivers, delivery partners, and more merchants.
Incidentally, this is also what Kaia finds most rewarding about her job.
"Personally, seeing a customer's or merchant's life impacted positively is hugely rewarding. There's been a couple of articles lately about people with disabilities who've actually been able to find jobs for the first time in a decade. That is so meaningful to me.
"Internally, it's seeing my team develop and grow. Also, challenging them to see what they're capable of, then seeing them being able to deliver is yeah, one of the best things."
So the next time you open the Grab app, just take a moment to think if your life is that little bit easier.
This story was sponsored by Grab. What did you think of this story? Tell us at community@ricemedia.co