Top image: Singapore GP
I still remember the year F1 cars first arrived on our roads.
It was 2008. Still in my school uniform, I rushed down to Marina Square – the perfect place to get a vantage point of the track for free, since the circuit runs below and around the shopping mall.
The deafening shrill of the V8 engines reverberated and echoed throughout the entire mall. The glass windows at Carl's Jr, right next to the track, trembled non-stop.
For a teenager who had been watching the sport on television for more than 10 years, subjecting my eardrums to the live symphony of engines was simply surreal. I finally realised what I had been missing out on.
My ears hurt, but the experience was out of this world.
And so for petrolheads like me, yesterday's announcement of a four-year extension of the Singapore Grand Prix was certainly a delight. For those hoping that that the race would be gone for good, this comes as terrible news.
This year will be the 10th that Singaporeans have to put up with road closures and human traffic mayhem in the Marina Bay area, just for a sport that most do not give two shits about.
Enough is enough, many say, the F1 race has done nothing for us.
Much has been discussed over the past week about the
economic benefits of hosting a race
that costs around $150 million each year.
Indeed, the F1 race has been not just a tourist attraction but a vital platform to attract foreign investment over the past decade. It is also a turbo boost for Singapore's small and medium-sized enterprises (SMEs) that make up 90 per cent of the race's sub-contractors. With the experience of a mega international event under their belt, some have even gone on to expand their business overseas.
At the same time, let's not get too bogged down by the numbers that the Ministry of Trade and Industry and the Singapore Tourism Board have dished out.
What is most important is that Singapore will continue to host the world's premier motorsport event until 2021 at least. It is still the only night race on the F1 calendar and, with Malaysia's permanent withdrawal next year, the only Grand Prix in Southeast Asia.
As one of the most challenging and physically demanding circuits of the season, the Singapore GP offers huge entertainment value. Over the last decade, it has never disappointed in its thrills and spills:
Securing the F1 contract also cements Singapore
'
s status as a regional hub for major sporting events. The country already boasts a
sizzling line-up
of annual golf, rugby, UFC and tennis tournaments, while the Sports Hub has also increasingly played host to high-profile football friendlies, including the International Champions Cup featuring Chelsea, Inter Milan and Bayern Munich in July.
To understand the buzz about 20 race cars going round a track for 90 minutes, you must first understand that F1 is no ordinary motorsport. As its name suggests, it is second to none.
F1 cars are some of the fastest in the world, and their drivers the best in their class. Six-time world champion Michael Schumacher famously told Charlie Rose on "60 Minutes" that "those who cannot survive in F1 go to the Indy 500, and those who come in from Indy hardly survive in F1".
There is also a close synergy between F1 car manufacturers and the automobile industry. F1 has always been a test of not just driving skill but tip-of-the-spear technology that would later be transplanted into road cars. Energy-efficient V6 hybrid turbo engines and thermal energy recovery systems that are currently found in F1 cars will certainly inspire more technological solutions in an environmentally conscious world.
While all the talk has been on the relationship between the Singapore GP and the country's tourism and investment sectors, it would be too narrow-minded to focus solely on these areas if all parties want the race to continue beyond 2021.
Growing interest from neighbours Thailand and Vietnam in holding their own Grand Prix races could also diminish Singapore's appeal, as F1 seeks to re-enter the Asian market and replace the tracks that they have lost in India and South Korea.
So why not ward off increasing competition and reassert our "crown jewel" status by venturing into motorsport research and development?
Citing the UK's motorsport industry as an example, where seven of the ten current F1 teams are based and more than 40,000 people are employed, former TODAY sports correspondent Ian de Cotta says that the opportunity is rife for Singapore to be a hotbed for motorsport technology.
"We do not have the space to build cars, but F1 and other motorsports teams can still tap into our expertise in high-tech R&D for both hardware and software engineering. This will then create more jobs for our economy."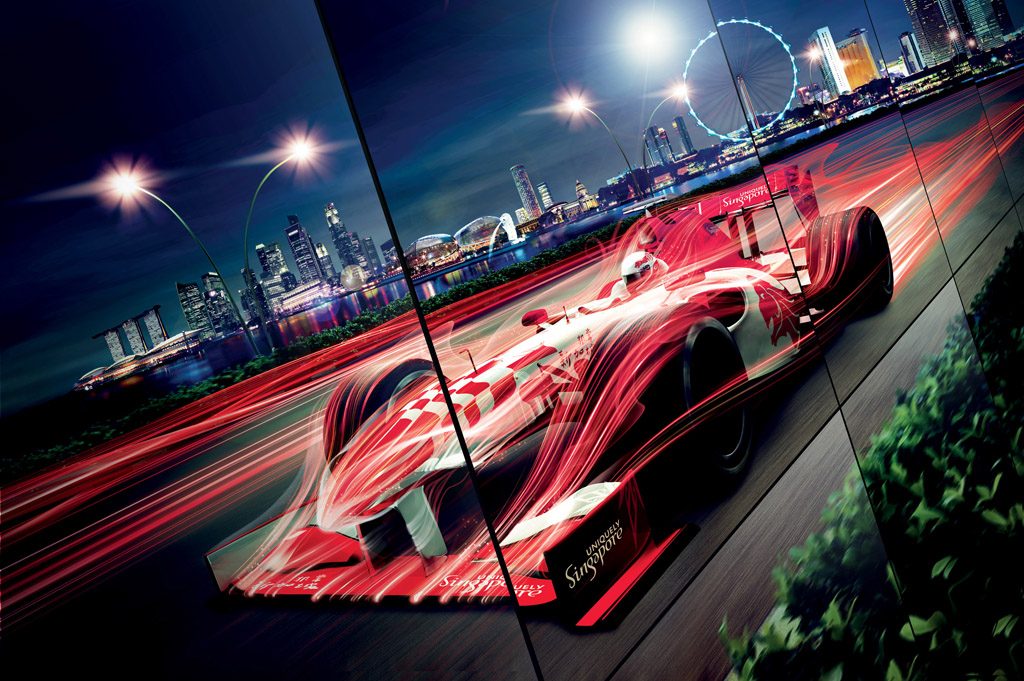 It is ironic that for a sport that is so historic, prestigious and quite the household name, few people outside of the community actually understand how to appreciate it.
To the uninitiated, it is just 20 cars going around the track, often in procession since overtaking is difficult on a narrow street circuit like Singapore's. Compared to a football match, you do not get your money's worth of entertainment for a $200 grandstand ticket when the cars only zoom by once every two minutes.
A friend once dozed off beside me at the Bay Grandstand on race day.
But F1 is unlike football or tennis, where the action can be followed simply by watching the movement of the ball. You cannot keep your eyes glued to your favourite driver alone, since the cameras change throughout the telecast.
To fully appreciate the motorsport, one must pay close attention to the subtleties – sector-time and lap-time differences show gaps between cars that TV cameras cannot, while split-second decisions made by both team and driver can either bring home a trophy or wreck a weekend's worth of hard work.
In some ways, F1 is a sport that combines the high-stakes uncertainty of stock markets with that of horse racing. But that still belittles the immense physical and mental demands asked of F1 drivers as they pump in more than 60 laps in sauna-like temperatures.
I don't blame the non-fans for their indifference. After all, F1 has become an exclusive and elite sport under the "money handshake" business model of former ringmaster Bernie Ecclestone. Everything needed to be monetised, so there was no room for public education and engagement.
Yet this is now history, as F1 has been injected with new fuel. New owners Liberty Media, with former Mercedes team boss Ross Brawn as managing director, have shown genuine interest in revamping the sport to make it more accessible and entertaining to the public.
F1 Live – a massive one-day car parade involving 19 of the 20 F1 drivers held in London's Trafalgar Square in July – is a demonstration of intent to engage the public. The sport's official YouTube channel has also been revitalised, updated weekly with informative and entertaining videos that help newcomers understand the sport better.
For once in a long time, F1 is not just a mere catwalk for its superstar drivers. It now has a personality of its own.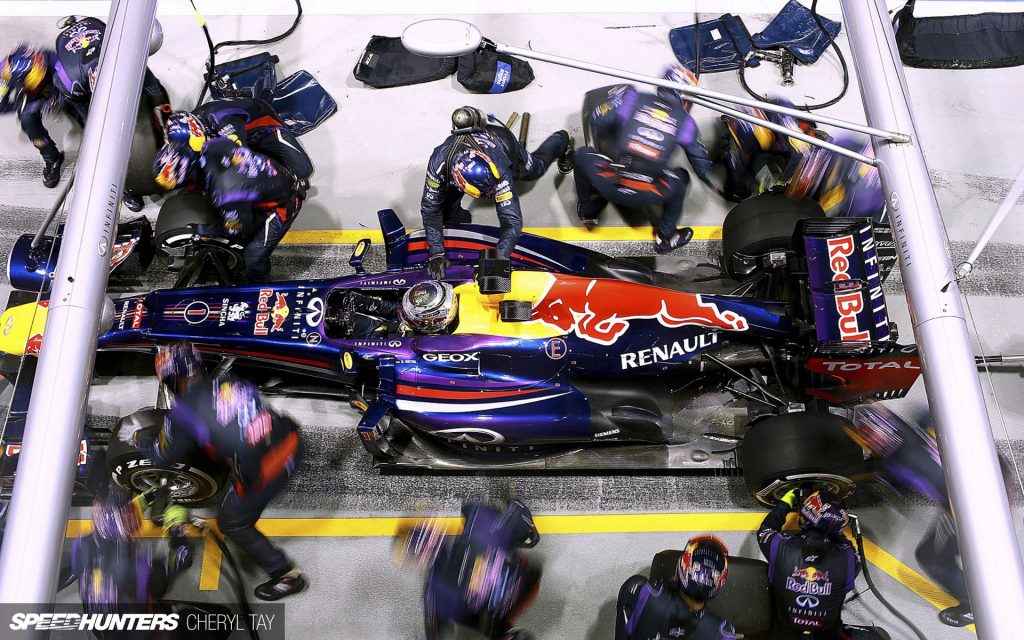 The sport
'
s increasing presence on social media is testament to Liberty
'
s commitment to improving its accessibility. They understand that the only way to build the brand and reach out to the masses is via the Internet. And they are doing it aggressively, even if it means the revenue from television broadcasting rights might be affected.
None of this would have been possible if Bernie were still in charge.
And this is why Singapore's decision to keep the faith is the right one, even if last year's ticket sales were the worst in its 10-year history.
Liberty Media's direction, coupled with the advancement of new media technologies, holds exciting promise for making F1 even more exhilarating to watch. Changes to F1 engine regulations in 2021 could also open the door to more manufacturers, with Porsche, Audi and Aston Martin already eyeing a place in the sport. More car brands increases the relatability of the sport to Singaporeans.
So what's next?
An eye-view from the helmet of a Singaporean F1 driver perhaps? This will surely light up the spectators at Marina Bay even more than the race's floodlights and fireworks.