Top image: Pexels.com
Five years ago, a collaborative dialogue session between Vietnam and Singapore would not have looked like this.
70 participants tuning into a Zoom call, while moderators and some Vietnamese youth gather in a hall thousands of kilometres away.
The session, titled 'Embracing the Enterprising Spirit in the New Normal', was jointly organised by National Youth Council (NYC), Singapore and Vietnam's National Committee for Youth.
Assistant chief executive of National Youth Council Christopher Pragasam shares the importance of such platforms to engage young people. "Our youth are facing many concerns, especially during these challenging times, where we now live in a digital and disrupted world. Yet they remain resilient and seek new opportunities. NYC is committed to providing platforms for youth to thrive in the new normal and widen their prospects by providing regional exposure and enabling them to acquire cross-cultural skills & opportunities to understand emerging markets better. " .
The dialogue itself was a prime example of this. The moderators and some audience members based in Vietnam, while other viewers, including those from Singapore, tuned in via Zoom and Facebook livestreams. The dialogue was aimed at discussing the effects of Covid-19 on Vietnam and Singapore, and exploring how youth can utilise the spirit of enterprise to thrive in the 'new normal'.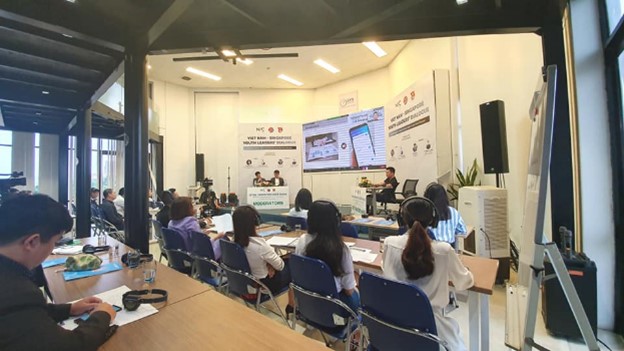 In any other year, this might have felt kind of awkward. Maybe people would fawn over the novelty of it all—we get to attend a dialogue that's literally held in Vietnam, while we're still in Singapore!—or complain about the inevitable lag.
Covid-19 has normalised this. Or "new normalised" this. It's not uncommon to wake up at 3am just to attend a webinar that's happening in Berlin or New York. But the messaging behind the seminar echoes a far more daunting prospect, yet also brings hope and opportunity for Singapore youth today.
The importance of regional opportunities
More importantly, the pandemic has magnified how these relations impact youth development in the region. Currently, there are 213 million people in ASEAN aged between 15 and 24—the largest youth cohort in ASEAN history—which grants our region a potentially strong economic manpower—brain, muscle and sparks of imagination.
Not only that, Southeast Asia is home to 650 million people (and growing), which means that there is an emerging middle class with an ever-increasing purchasing power. Business opportunities are constantly evolving and firms from both China and the United States are looking to tussle with local and hyperlocal startups and SMEs for a share.
The region has become a "tech battleground". Giants like Bytedance and Tencent are opening offices in the region. Every day, there is news of yet another deal, or another fundraising, all with hopes of riding the next wave of innovation.
Singapore, for instance, is quickly establishing itself as a fintech hub, committing a mind-boggling SGD$250 million over the next three years to drive growth in this vertical.
"Singapore is geographically located at the center of ASEAN. The region is flanked by China, with a population of 1.4 billion, and India, with a population of 1.3 billion," Mr. Chia Hock Lai, president of Singapore FinTech Association (SFA), explained. "If you talk about B2B fintech in Singapore alone, we have more than 200 financial institutions and more than 7000 multinational corporations. 45% of fintech companies in ASEAN are based in Singapore."
In other words, Singapore is primed to serve as a hub for entrepreneurial youth in search of trends and regional exposure.
Emerging trends, emerging markets
Fintech is one such trend. Remember how barely two years back, when services like PayLah/PayNow, Dash, and GrabPay were considered new and cool and perhaps a little confusing?
Today, we don't bat an eyelid when we use mobile wallets to pay friends back for beer or tze char.
During the dialogue, Chia shared this: "From 2010 to 2014, most of the fintech development happened in the US and Europe. But since 2015, a lot of the growth came over to Asia."
What he means is that tech developments like these only reinforce the interconnectedness of ASEAN and the wider region today, which we see through innovations like blockchain.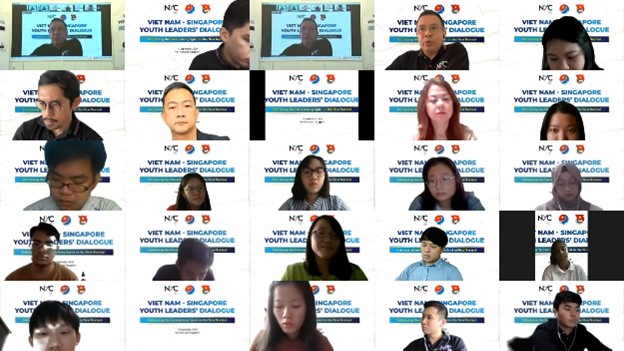 Companies like Grab and Gojek are household names today, but they had humble beginnings in Malaysia and Indonesia respectively. Originally ride-hailing apps, both eventually expanded into many other verticals: food delivery, carpooling, even mobile payments, making them fintech companies.
Today, Grab and Gojek are unicorns, each valued at more than USD 1 billion, and are constantly vying for market share in the region. This success was only possible because they took the risk and scaled up, expanding into Southeast Asia instead of remaining within their own borders.
They saw the opportunity—the growing middle class, the increasing interconnectedness of the region—and seized it.
Mr. Tran Hoang Giang, founder, director, and chief technology officer of akaChain, imagined a scenario where you could take a Singapore Airlines flight, earn frequent flyer points, and use those points to redeem gifts, vouchers, or even exchange for entire meals and purchases. All of this could be made possible by blockchain technology.
"It's a very smooth experience for the user," he added.
"So one day, we can create a network not only in one country, but create a network across another country. We can connect a disconnected world."
Stories from a serial entrepreneur
To truly understand the importance of cross-border opportunities, we spoke to Alvin Koh, a self-described "serial entrepreneur" who got his start selling Pokemon cards all the way back in primary school.
Now 30 years old, he was first exposed to Vietnam through his Vietnamese friends from school, and then eventually as a tourist.
"I think about 12 or 13, 14 years ago, the market was very nascent. And I really wanted to be a part of that transformation, to build up my career in a place where I could really see growth coming up," Koh said.
And so, after three years of running his own marketing agency fresh from graduation, he started a dessert cafe in Vietnam with one of his best friends. Super Bean Dessert Cafe operated for about two and a half years. He then pivoted his business.
"I decided to take the experience from running a cafe, and apply that experience into building a digital product that could solve some of the problems that other cafe owners were facing back then," he explained.
That desire sprouted into Peko Rewards Wallet—think Fave, but for Vietnam. After Peko closed down, he grew that digital idea into something larger, and bolder.
Today, Koh is co-founder and CEO of LOOP Smart POS, a management platform that helps shops transition into the new age of smart retail. Merchants can use the platform to manage their fintech solutions, manage their promotions, and so on.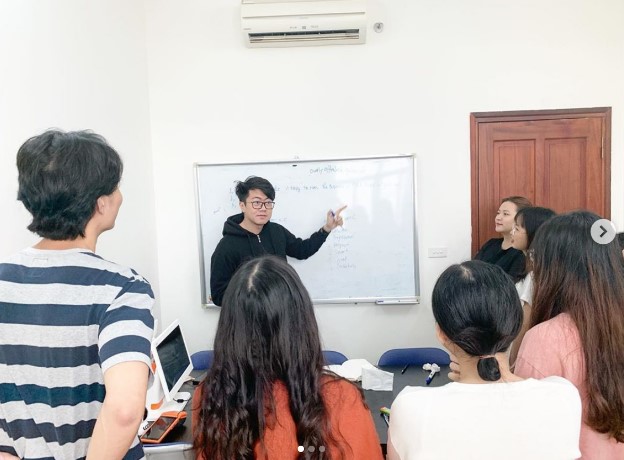 Working in an emerging market like Vietnam, and adapting his business ideas while being agile on his feet, has taught him how to thrive in different cultures and working environments.
"Being from Singapore is very different, in the sense that there is a plan for everything already. Even in your career, everything is pretty planned out. I see that there is a lot of autonomy in the way people work in Vietnam," he pointed out.
He recalled how he would help maintain the roads outside his dessert cafe. In Singapore, a task like that is usually relegated to the authorities; but, in Vietnam, they had to take things into their own hands. "You end up building public service with your own private money sometimes."
"I think resilience is a central theme I see across [emerging markets in Southeast Asia]," he adds. "Some of my Singaporean friends always tell me, when I have X amount of dollars in my bank account, I'm gonna do this and that. It's always: I need this in order to start something. It's different in [emerging markets]."
"Over here, we are actually open to failing. A lot of times, when you hear ASEAN founders talk about failure, they talk about it with a laugh. Not a fake laugh, or a painful laugh, but just a very honest laugh."
–
Koh has decided to stay in Vietnam for the time being because, even after seven years there, he still sees a lot of room for growth in Vietnam and Southeast Asia in general.
It's no secret that ASEAN is one of the world's key emerging markets. But youth in general don't see ASEAN as a 'sexy' destination, not in the same way we dream about visiting the Eiffel Tower or making the next big app in Silicon Valley. Even with my own friends, our neighbours like Indonesia and Vietnam are treated as holiday destinations at most, instead of places with huge potential for growth.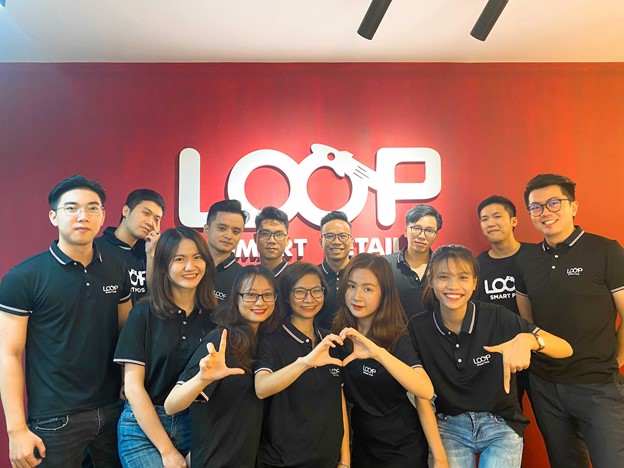 "I think that willingness to be exposed [is important]. And just having the 'why'. A lot of Singaporeans may not see why they would want to come to Vietnam to start a business," Koh noted, when asked for his take on being Asia-ready and ASEAN-ready. "[For example,] maybe the market is huge, the cost of living and labour cost is lower, which means we can start off with a lower investment."
This is where initiatives like NYC's recent dialogue and the Asia-Ready Exposure Programme, which was announced during Budget 2020, come into the picture.
Programmes like these provide valuable opportunities for youth like us to get out of our comfort zone and learn more about our neighbours—not just in ASEAN, but across Asia as well—on personal and professional levels. We get to explore at ground level and understand firsthand why it is important to engage across borders. Tap on all the available opportunities to navigate your way through the new normal.
You don't need to be like Koh, move to another country permanently, and start a business from the ground-up. Even a three-month internship stint abroad is enough to grant you a little more perspective and equip you with cross-border competencies. Or be part of a fintech company with opportunities to be exposed in ASEAN.
With the right opportunities, and connections, Singaporean youth should seize them with the same spirit and zest as Koh did, and gain that leg up to really learn and do well, in this disrupted yet interconnected world.
This post was brought to you by the National Youth Council.
Youth seeking opportunities can check out the following platforms by the National Youth Council.
Asia-Ready Exposure Programme
The Asia-Ready Exposure Programme (AEP) provides short-term exposure to the emerging markets and opportunities in the region. AEP aims to reach out to recent graduates and students from the Institutes of Higher Learning (IHL). Participants can look forward to broaden their personal growth and expand their networks whilst equipping themselves with cross-cultural skills.
YEP – Goes Online
A service-learning experience without leaving the country, the programme allows youth to continue volunteering with overseas communities virtually
YouthTech Programme
YouthTech Programme presents opportunities for recent graduates to upskill and gain digital work-related experience while supporting the digitalisation efforts of business and organisations