Photography by Zachary Tang and Ilyas Sholihyn.
"As much as we've loved drinking in our undies while watching exotic Americans feud over exotic animals, there's only so much a person can take before wanting to return to actual bars," my editor recalled about boozy nights at home during the circuit breaker.
"You can try, but you can't replicate freshly-poured pints, bar food—quality doesn't matter, you just want something to munch on—and some communal merrymaking at home."
I, on the other hand, identify as an 80-year-old homebody. To put things into perspective: I've never been to a club. I don't drink either. Still, I was determined to discover the appeal of nightlife get-togethers. What's the big fuss? Is a boozy night out really that enjoyable? Even in these times?
Zouk 2.0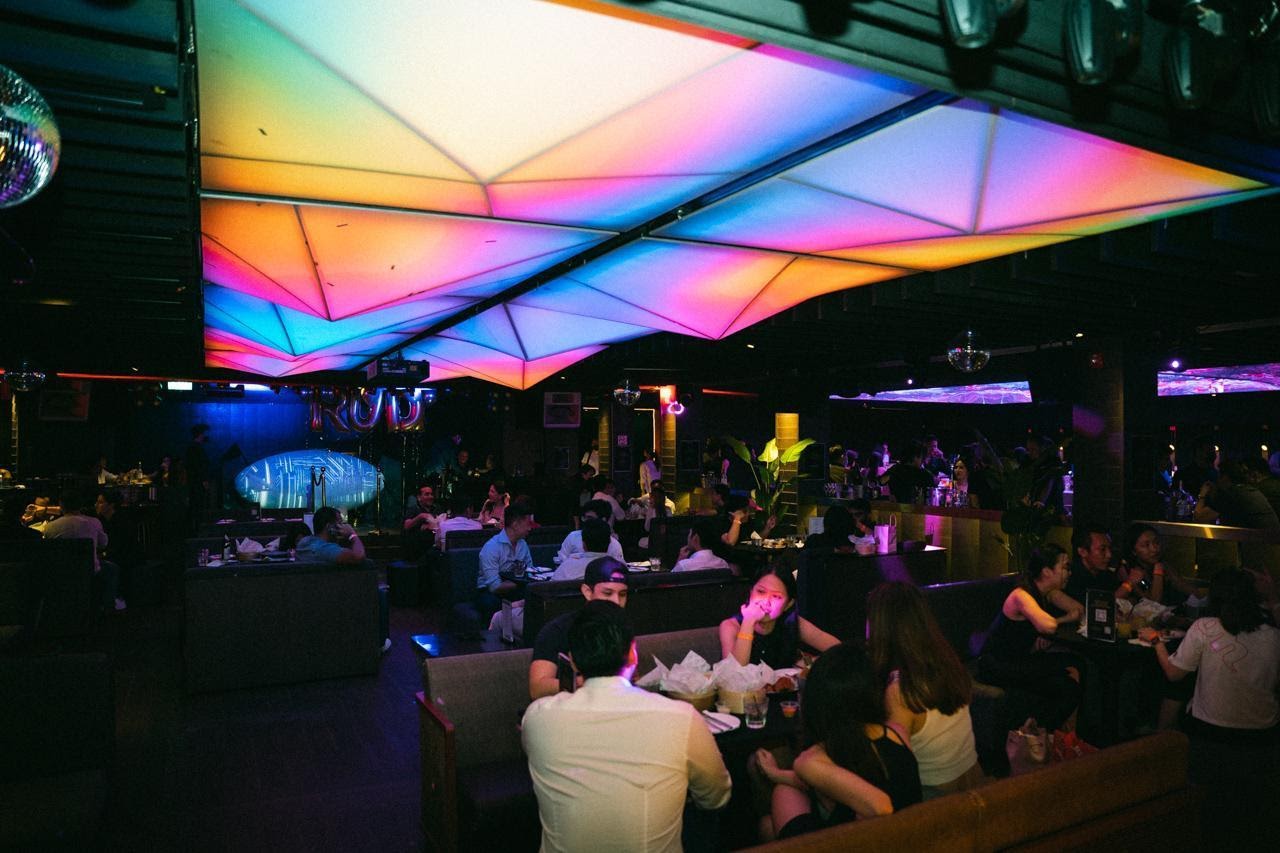 Long gone are the crowded dance floors of Zouk, though a sliver of normalcy remains in the form of bright, psychedelic lights and EDM bangers. The club is still alive and kickin', albeit as a different place.
In a drastic turn of events, Zouk is now synonymous with three things: spin classes, film screenings, and restaurant fare. Like many other nightlife hotspots, it was forced to reinvent and adapt.
When night falls, Zouk is now more dinner spot than rave central. Tablecloths and silver cutlery in lieu of drunk, twerking youth.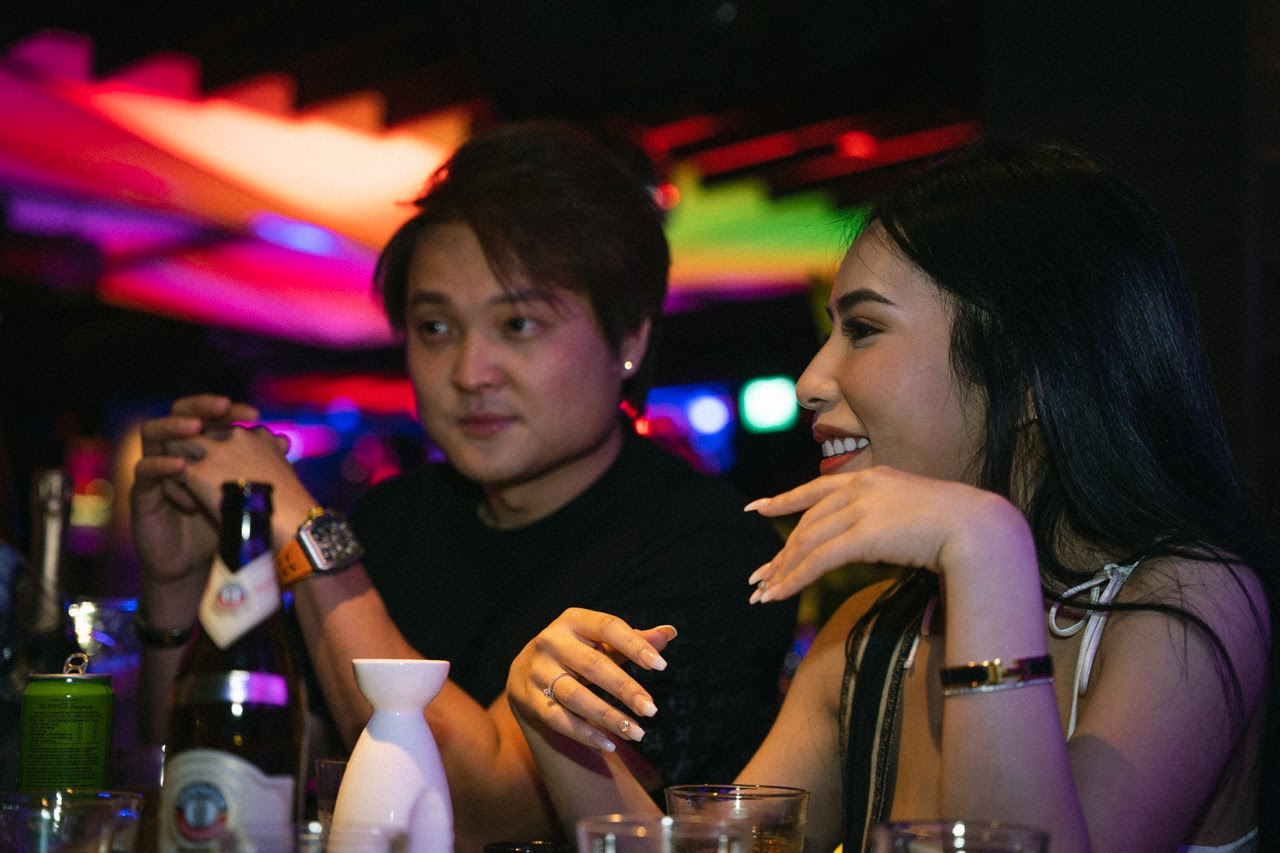 At one table, diners polished off buckets of beer and bottles of liquor. At another, others inhaled fries and burgers. It felt like a typical gathering of hungry friends, except that people don't usually dine under such flashy conditions.
I could've never imagined myself in a club, and yet there I was, amidst the spirited atmosphere. Patrons looked cheery; their mood jolly as they let loose on a Friday night.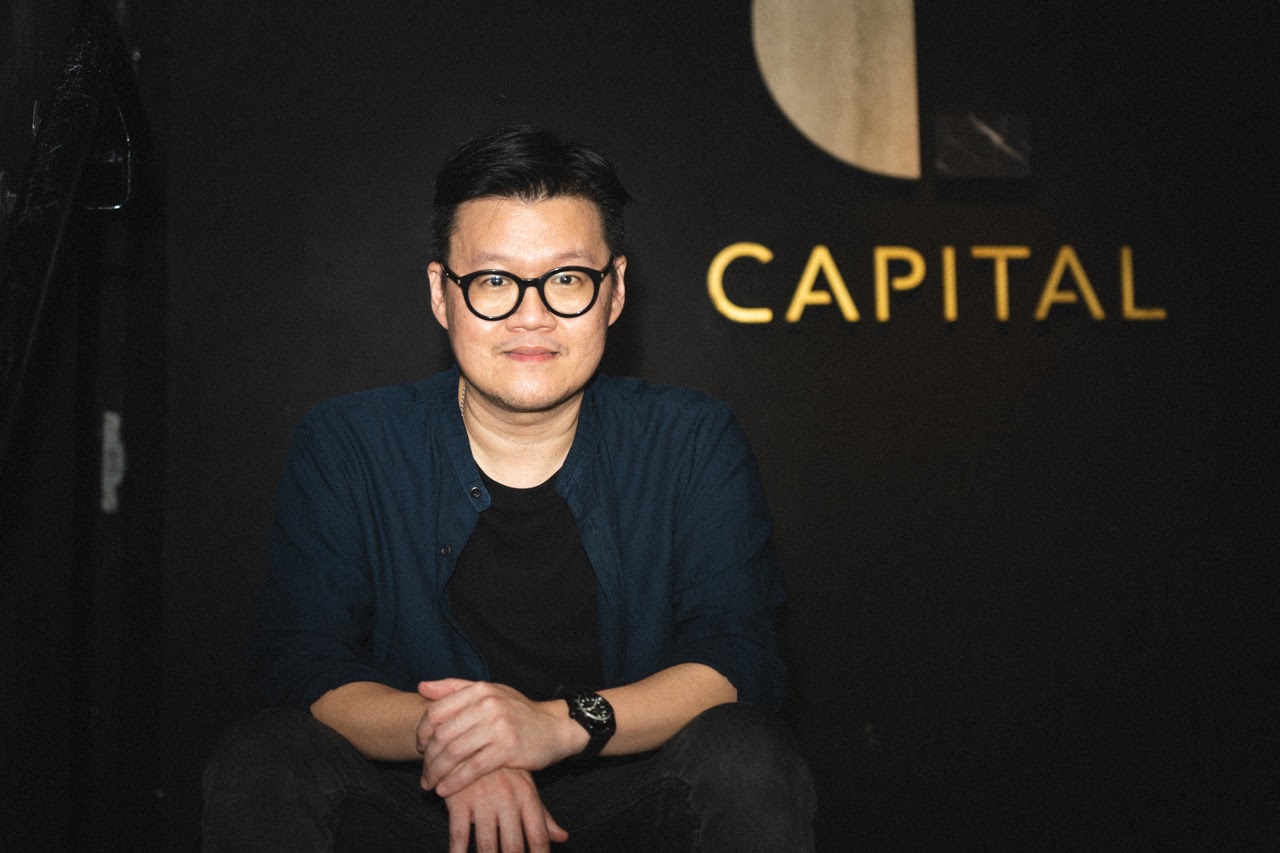 "During the Circuit Breaker, all I felt was worry. Worry for the business, and for the staff. Ultimately, I've learned that no idea is a bad idea," shared Wayne Lee, General Manager of Zouk Singapore.
People need to unwind, after all. Based on what I was hearing from him, drinks like Martell, for instance, have been their top-selling brandy especially among female party goers and younger folks.
"The impact has really been great. People were feeling sian. Once, we even thought of turning the space into a supermarket."
These changes were tough for a manager like Wayne, but it certainly wasn't a walk in the park for staff under him either.
Exe, a Zouk employee of 10 years, recalled having to attend classes with co-workers to learn the basics of running a restaurant; from table set-ups to food handling.
"There was no choice. We had to pivot and learn new skills."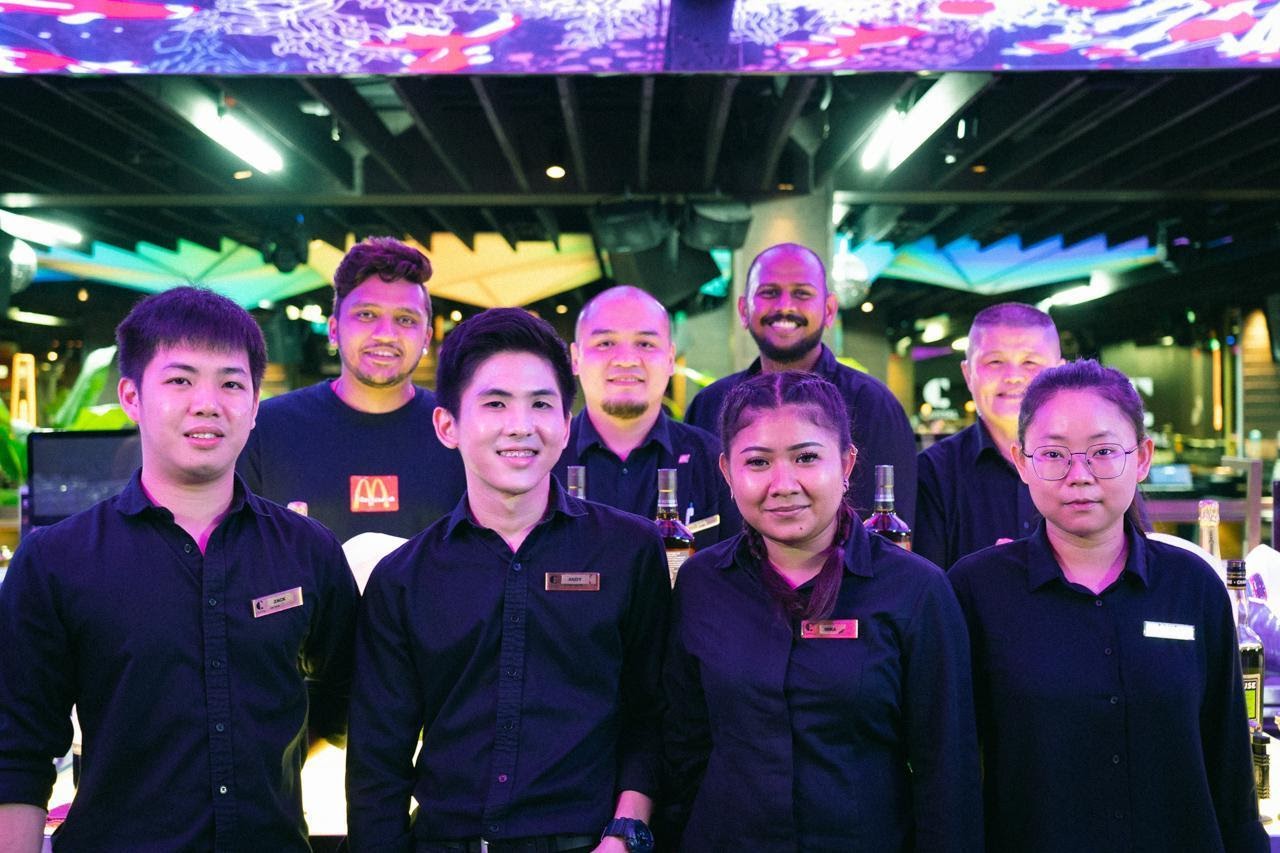 The club now operates on an earlier schedule, forcing a major body clock reset for staff members, most of whom are seasoned night owls. With alcohol strictly prohibited from 10.30PM, tables are cleared of drinks even before then, regardless if they're emptied.
Before the pandemic, the club easily drew in close to 2,500 people on a good weekend night. The place might still be buzzing with close to 150 people now, but that's a huge drop from before.
The question of when to reopen is a complex one for clubs like Zouk. Their main draw, at the end of the day, lies on the dance floor, where people interact in close proximity.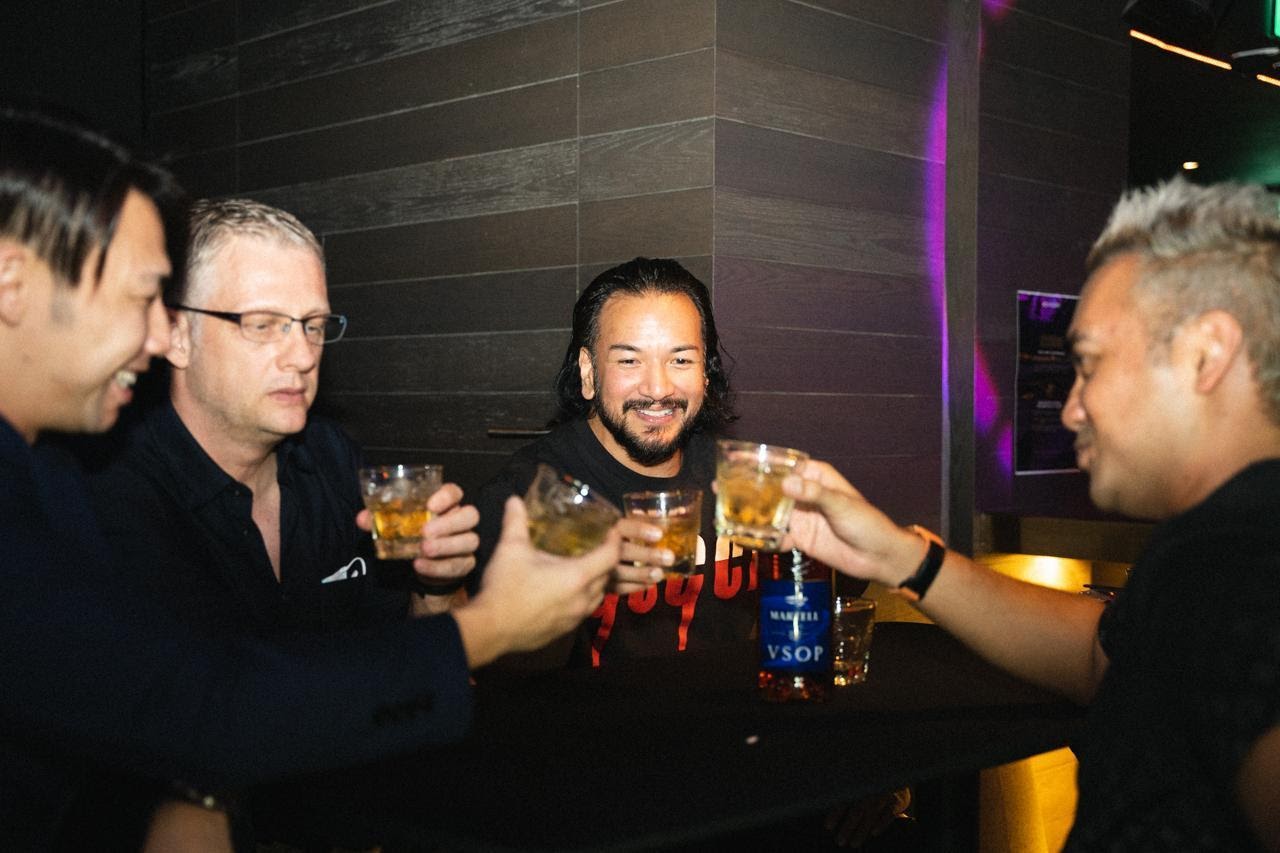 In the meantime, the club strives to preserve the celebratory, feel-good vibes that define Zouk. Tough as that may be, they're doing so by partnering with long-standing brands like Martell.
To 开 (kāi) means to open—it's also a word commonly heard (or yelled) in drinking holes around Singapore. And 开 (kāi) Martell is a fun roulette. Each purchase of the Martell VSOP bottle now comes with sure-win rewards. We're talking prizes like iPhones, AirPods and hotel staycations easily redeemable by peeling a sticker and scanning a QR code. Either way, you still get to imbibe a whole bottle of cognac.
"Serious ah, staycations!? Not bad leh!" a colleague yelled; enthusiastically, as I was explaining the campaign mechanics. She then proceeded to inspect the bottle like its newfound treasure.
When you 开 (kāi) Martell, that essentially means opening rewards. That's certainly one way to inject joy back into the nightlife scene.
"Obviously, we're not out of the woods yet," Wayne cautions. "But a campaign like this helps in getting people together to form memories. At least until nightlife reverts to normal."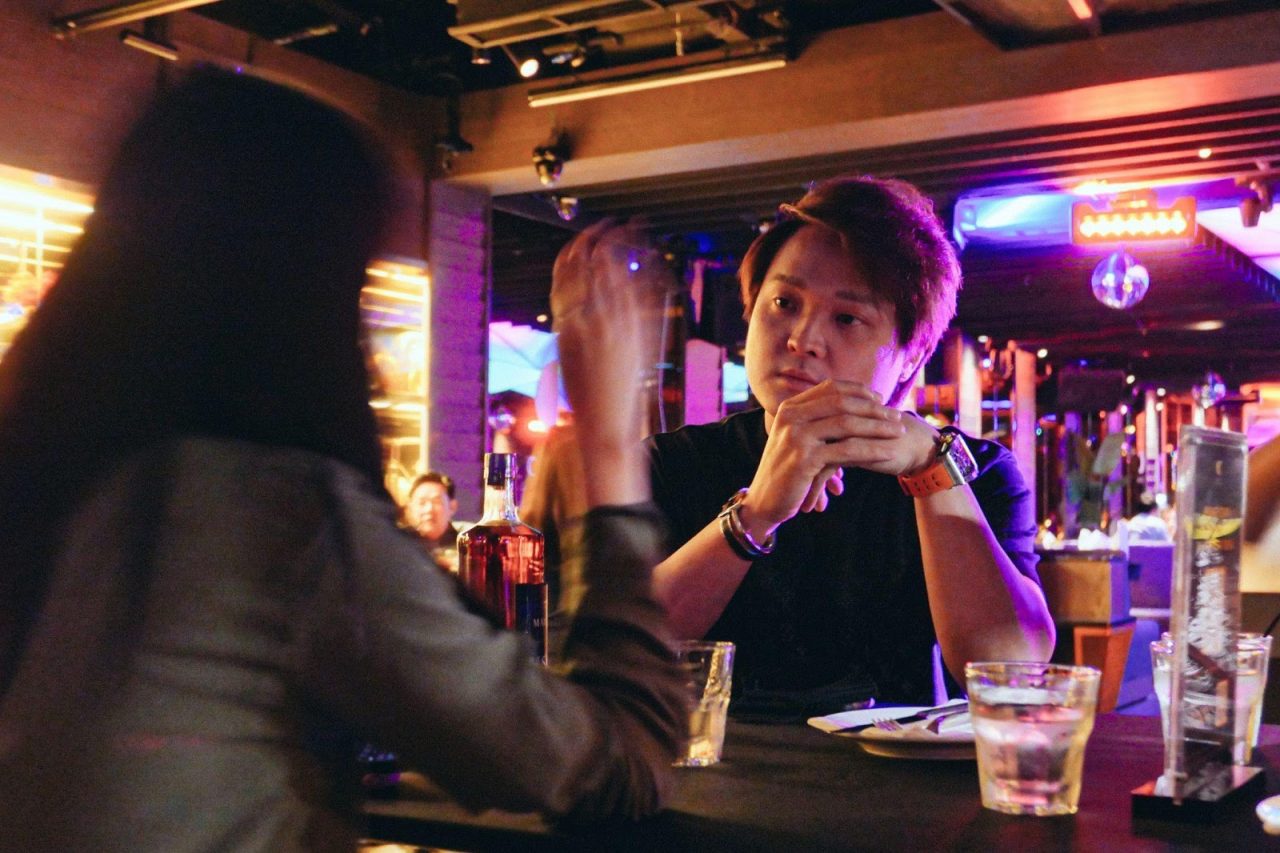 In the midst of the club's radiant lights and catchy tunes, we met Chris. Face flushed, the gregarious man introduced himself as one of Zouk's regulars.
"It's my brother's birthday today, so we're here to celebrate. We've got cognac, sake, beer!"
I wonder how much of his friendliness was influenced by alcohol. We may have just met, but it felt like I've already known Chris for ages.
"WHAT!?" I was struggling to hear him.
He repeated himself, gesturing wildly as we went along.
"Alamak, I tell you! Last year, I really felt like a prisoner of Covid-19. I was one of the first to come when Zouk reopened. The vibe here is unlike many places lah. I love how we can have fun but still feel safe."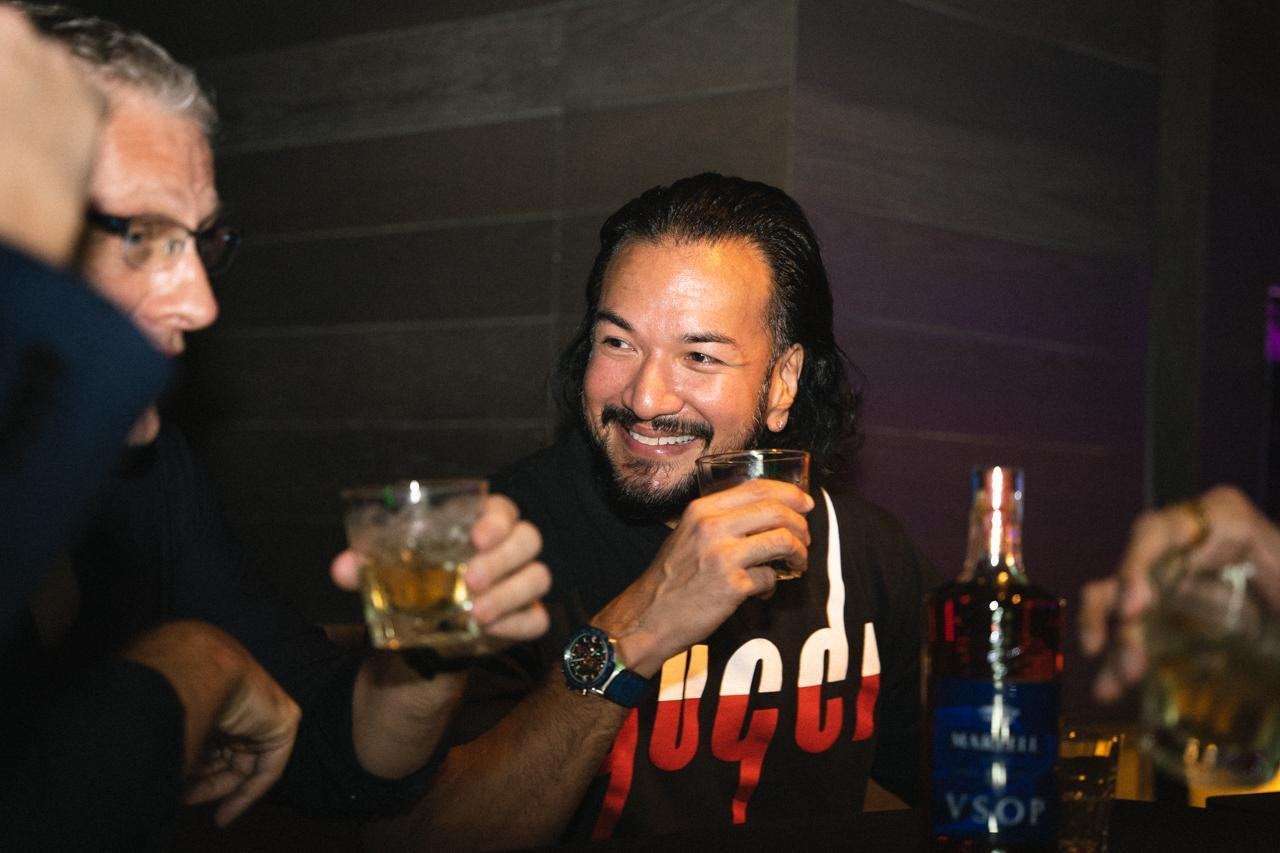 As the night progressed, we met another of Zouk's patrons, Remy. Like Chris, he was there for a birthday celebration. "It's really nice to get together with friends again," he says, with a note of relief.
"This human contact is what keeps us going. People are yearning for their community, even if it's in limited capacity."
At one point, a birthday song erupted from a far corner. Fuelled by good spirits (in more ways than one), everyone joined in hushed tones. I couldn't help but hum along.
Kaypoh-ing KPO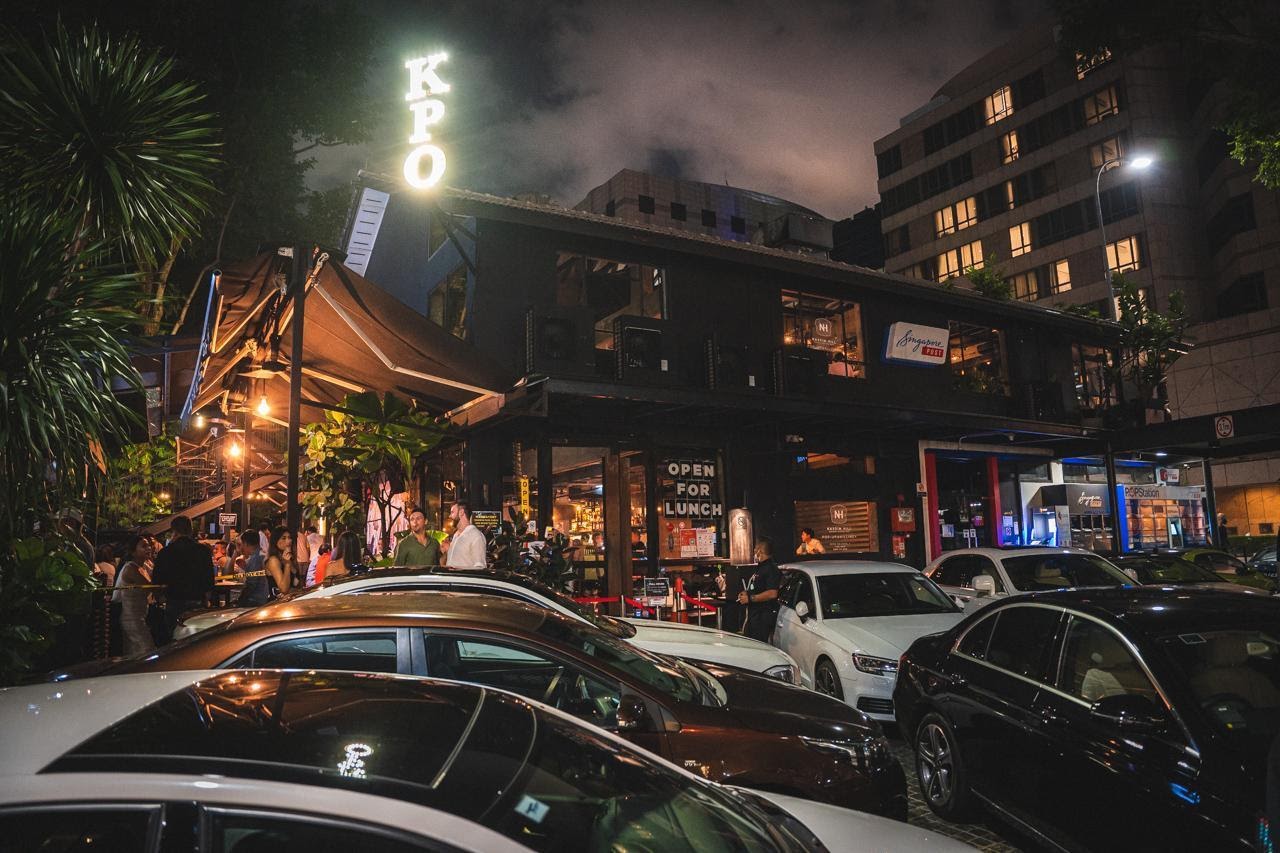 Covid-19 has similarly clobbered KPO — a rustic bar nestled at the heart of Orchard Road. It's right next to Orchard Central, one that somehow always has supercars parked out front.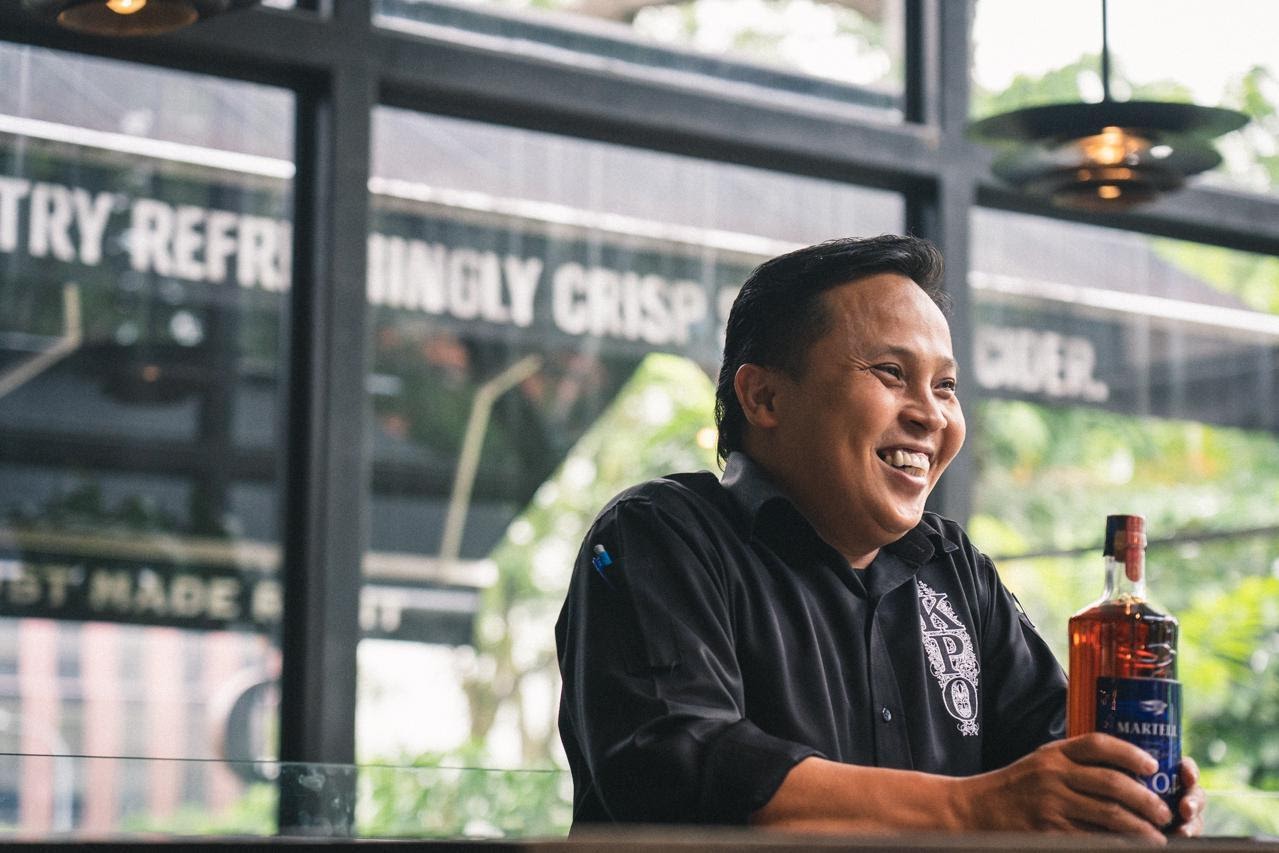 Zulkifli (or Zul), KPO's Outlet Manager, recalled shutting their doors during Circuit Breaker last year.
"We've grown to be a comfort spot for many who come to catch up with loved ones. When we closed, people started to experience cabin fever."

To stay afloat, KPO turned to online deliveries during the lockdown. But even that came with its own set of challenges. Alcoholic drinks have always been their main source of revenue and they were struggling to compete against retail prices.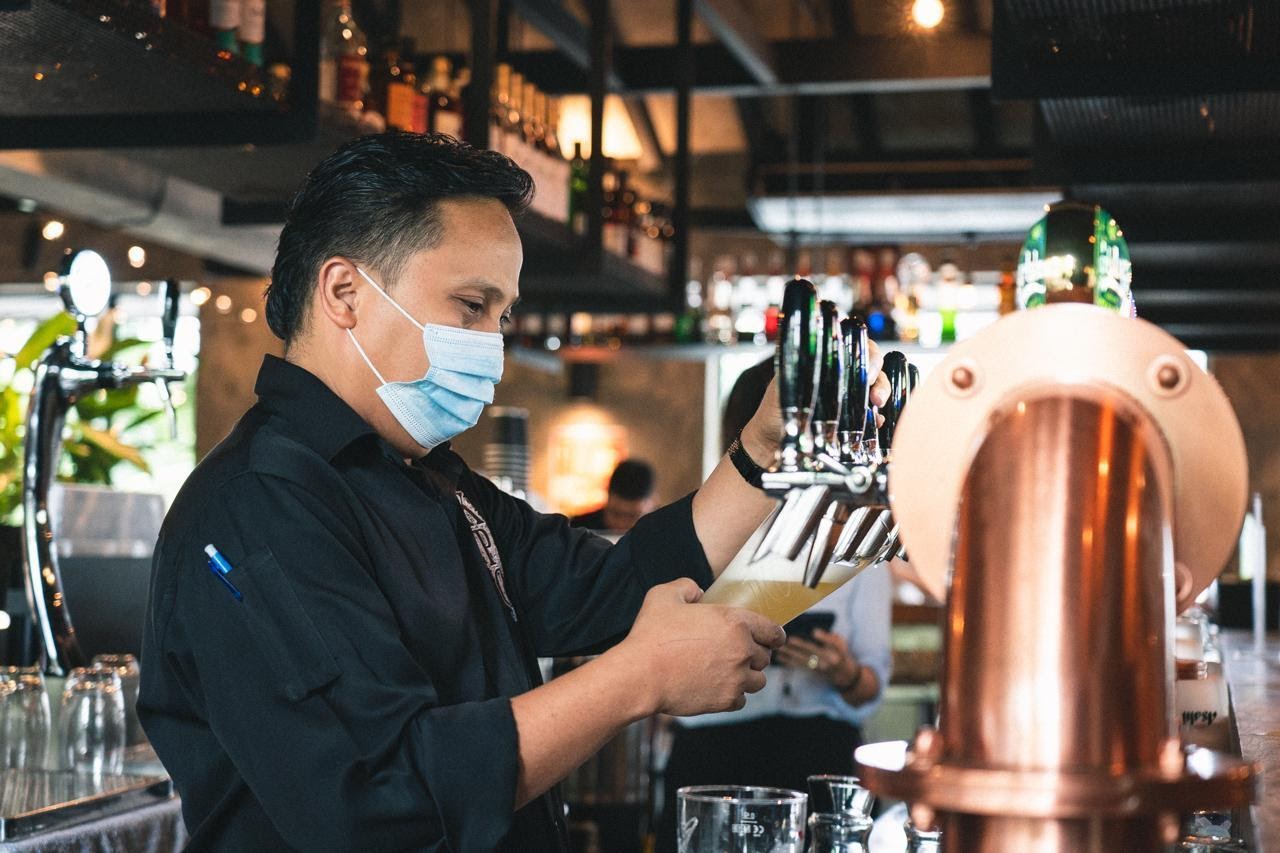 The bar experience is impossible to replicate online, even through Zoom.
"That's because we don't just sell food and alcohol. We're also selling positivity and good vibes!"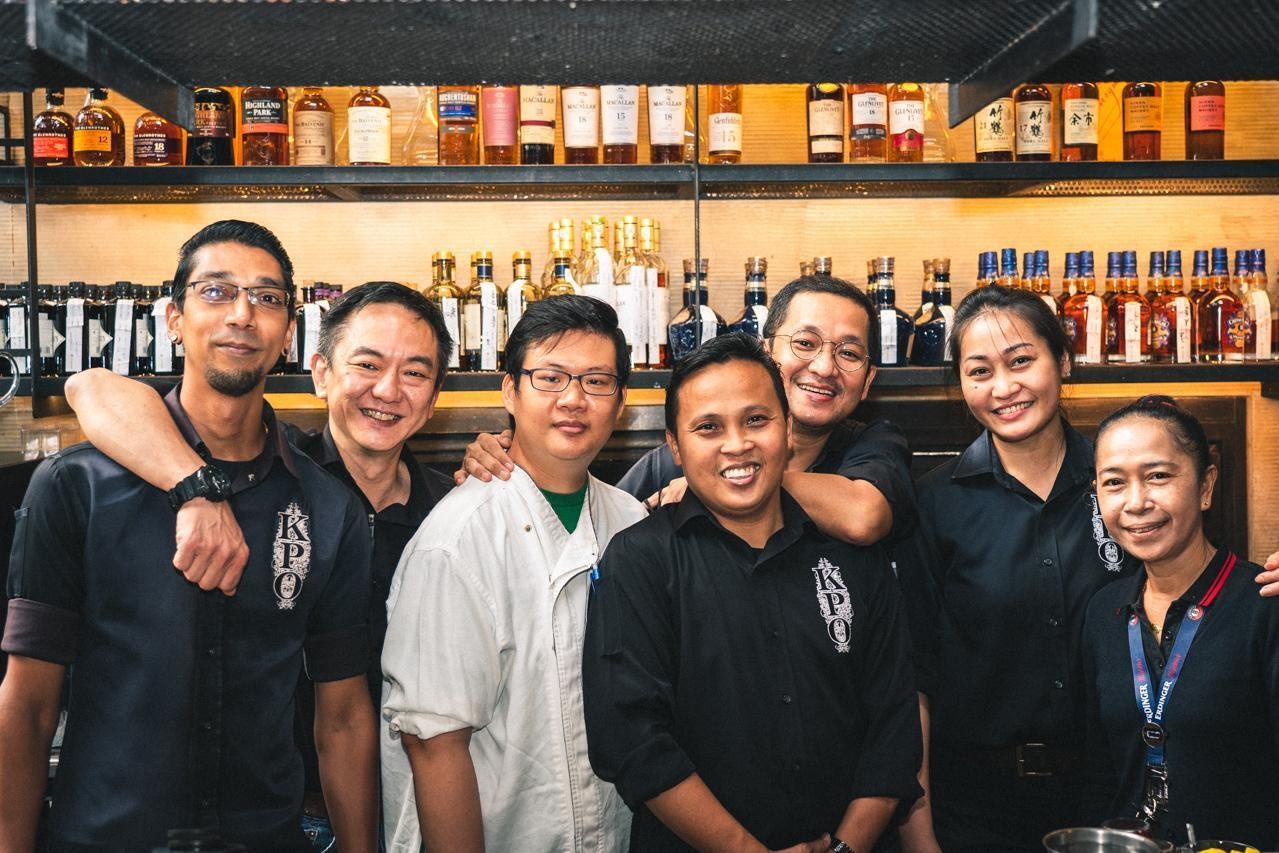 Being the Outlet Manager, Zul took it upon himself to reassure the team, making sure to check in on their state of mind occasionally. Having worked at the establishment for 7 years, he views colleagues and pub regulars as family.
"I try to always ask them: Are you okay? Do you need help? It was a tough time for everyone at that point."
It was relatively tranquil at KPO during our chat in the day. After sunset, it was a different beast, what with its pop remixes and warm lighting.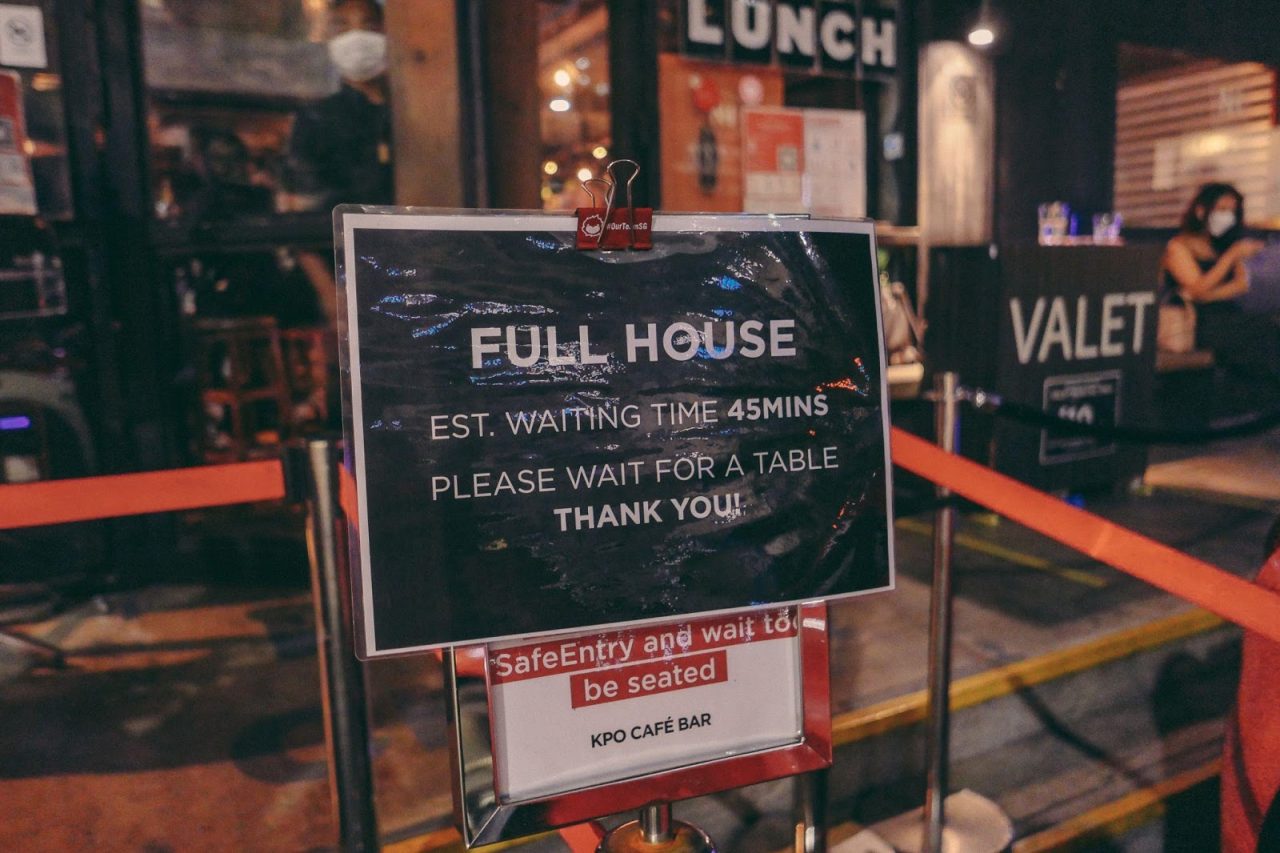 By 7PM, it was already at full capacity. Plenty of cars were parked outside, with valets on standby. Two security staff stood alert at the entrance, ready to record temperatures and sort out unruly patrons.
Temperature checks, masked waiters, shorter operating hours and fewer tables—these make the new normal.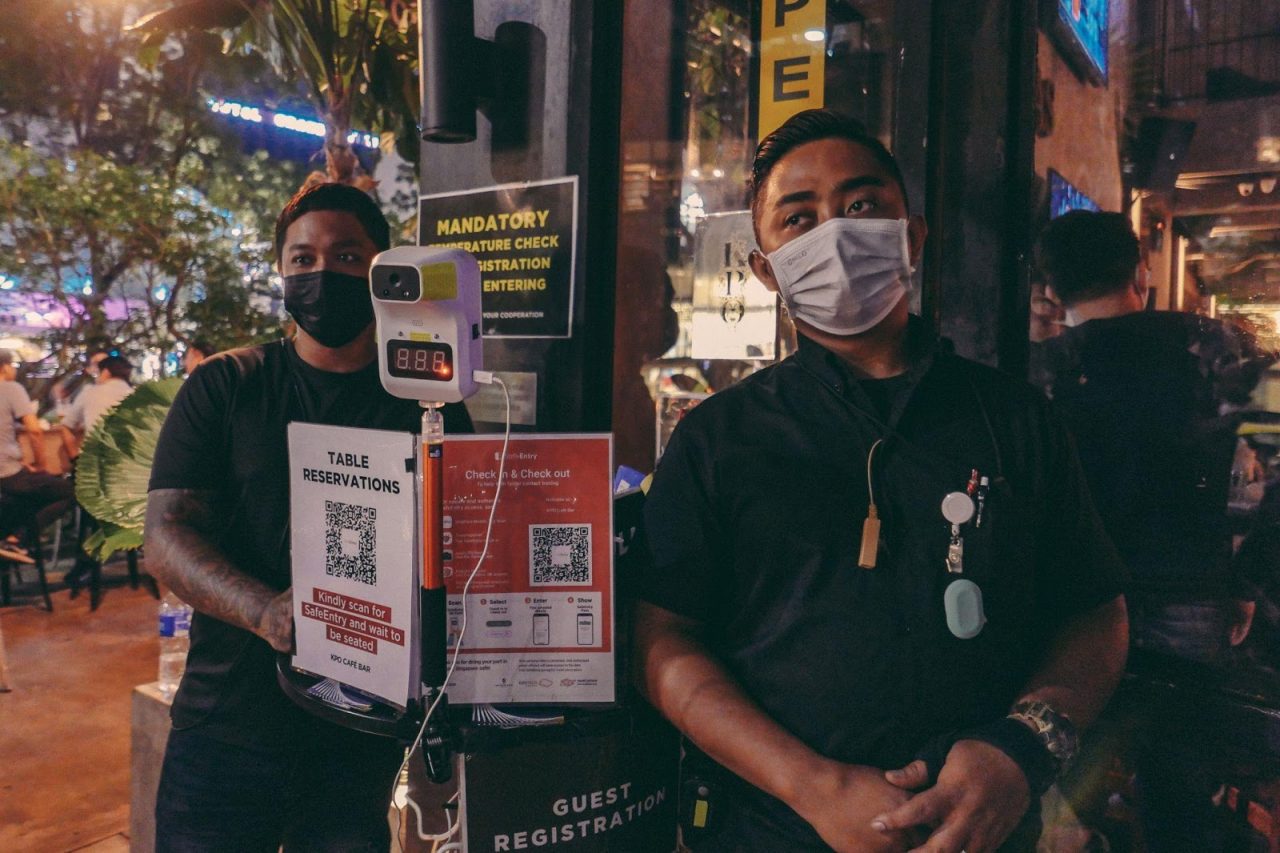 On an average Wednesday or Friday night in the days before Covid, KPO would be jam-packed on the inside, with everyone brushing shoulders just to move from one spot to the other.
"It could take some time and effort just to weave through the crowd. Those were the best nights—no special themes or activities. Just drinks, people and music," shared Sam, the bar owner.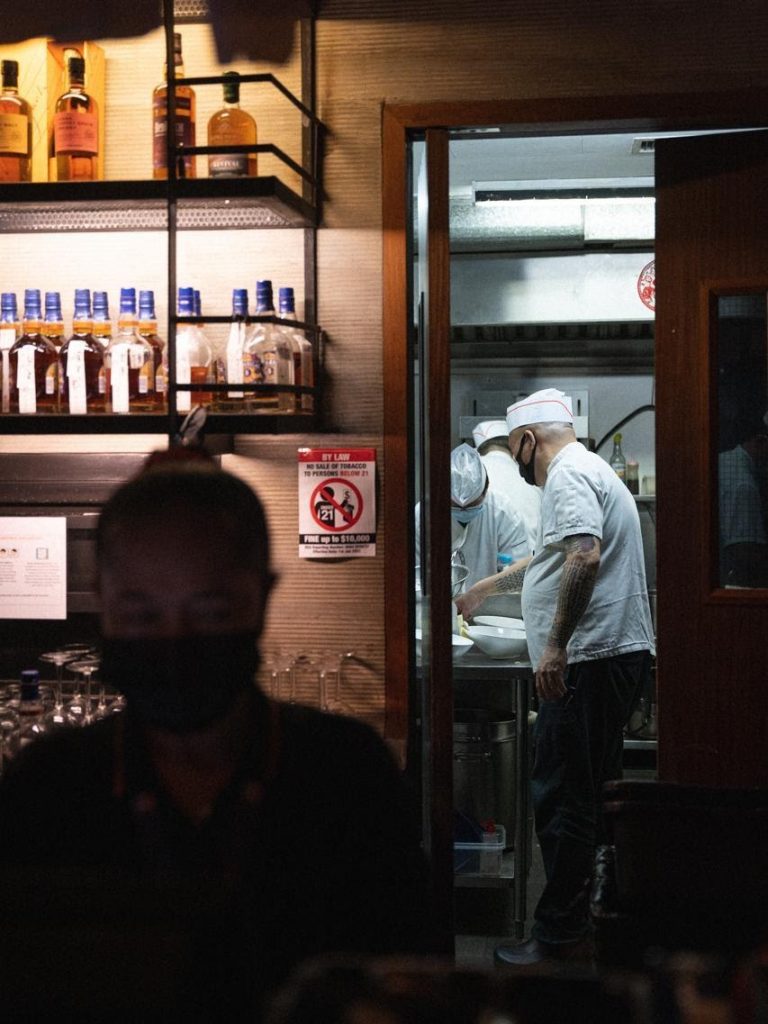 These hallmarks of a night out feel like relics of the past; before social distancing was even a thing. Thankfully, things are picking up.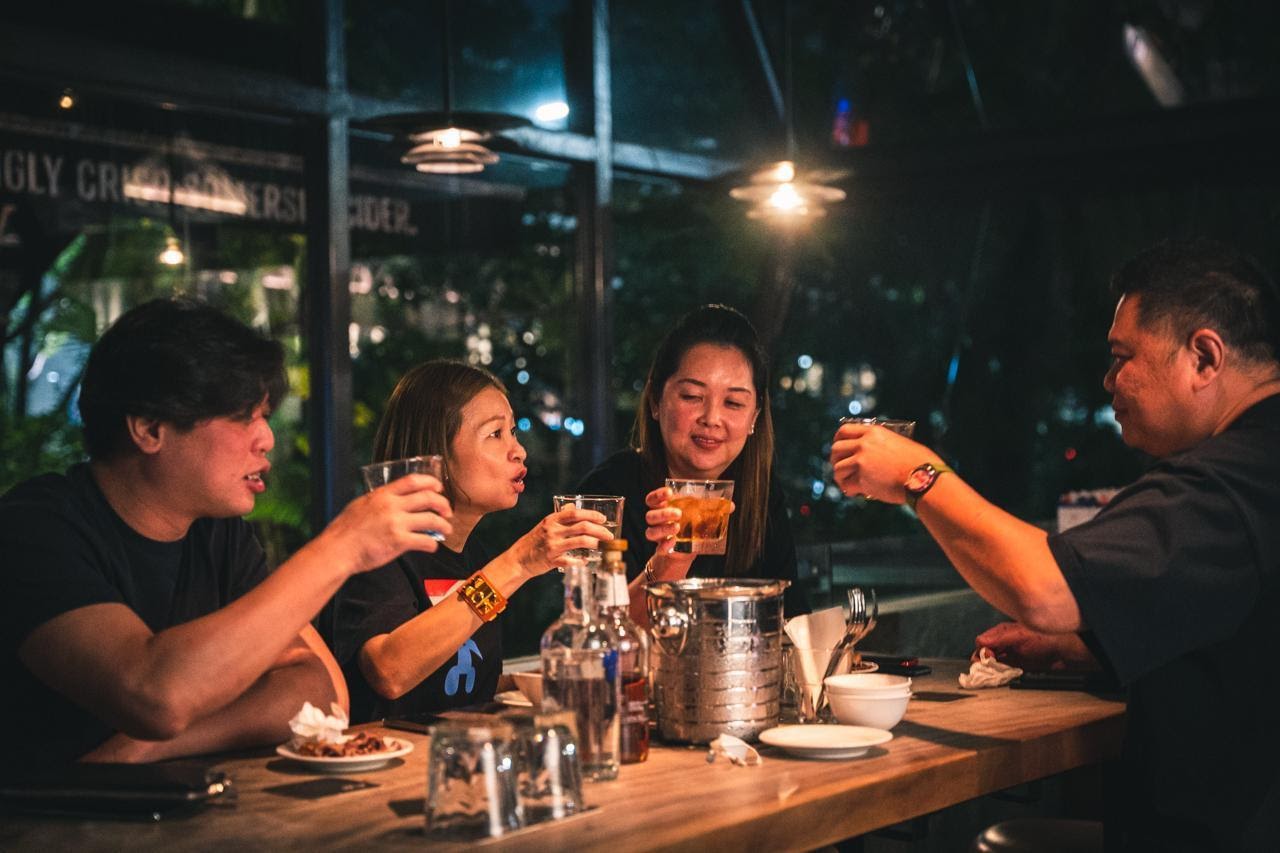 Trails of laughter, the clinking of bottles and waft of food permeated the place. You'd easily spot groups of friends, couples and colleagues chilling and having a great time.

At this juncture, Zul is more than thankful for the outpouring of support from regulars who have returned to soak in the familiar atmosphere.
"We may not be back to normal yet, but many still come to eat or pop a drink or two. It's as close as they can get to feeling good; something we all need in these times."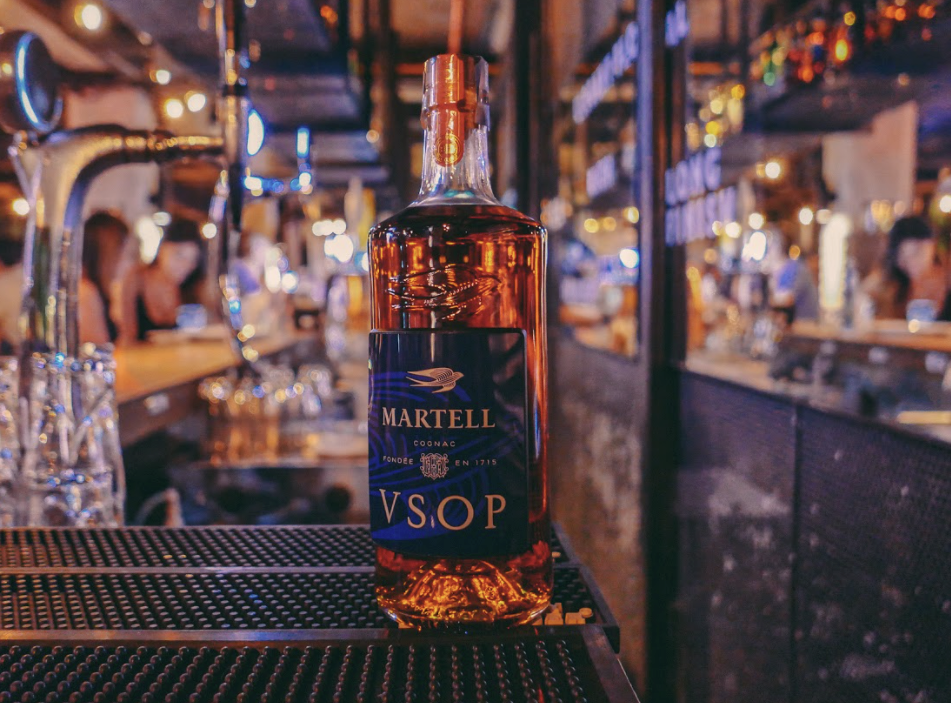 The nightlife industry still has little idea on what the future entails—and whether patrons would ever feel comfortable dancing shoulder-to-shoulder again.
I do see why parties matter. It's in these shared moments of emotional highs that people get to bond and feel belonged. Having some cognac and the chance to win some prizes certainly helps too.
Looking ahead, the managers of Zouk and KPO expressed anxiety and pain over seeing industry counterparts calling it quits. But underneath their worries, hope persists.
Even after an arduous year, the mission remains: spread good vibes to anyone who steps through.
The 开 (kāi) Martell campaign aims to reward Martell customers for every single purchase. It seeks to inject some much-needed feel-good around Singapore.
During the run of the campaign, each bottle of Martell VSOP Luminous Limited Edition Cognac purchased from 50 participating outlets across Singapore will come with a 开 (kāi) Martell sticker, which can be peeled off to reveal a unique code.
Every purchase also automatically enters you into the Standout Swift Grand Lucky Draw, where you stand to walk away with the Standout Swift package worth $10,000, inclusive of a Martell-tailored 3D2N stay at W Singapore.
Now, when you 开 (kāi) Martell, you open instant, sure-win rewards, celebrations, and all-round good times.
The campaign ends on the 30th of June, 2021.
*Sure-win rewards include iPhones, iPads, AirPods, Spa vouchers, Martell goodies (Martell-themed skateboard, Martell x Tobyato denim jacket), dining vouchers and even a W Hotel Staycation.