Top Image: The Deetails / Rumble Screengrab
Dee Kosh is being extra careful to avoid further smears on his already sullied reputation. And he wants it assured in black and white.
Since his release from prison in March earlier this year (over sexual offences involving teenage boys), the 34-year-old YouTuber has been hard at work regaining prominence in the public eye.
He has since made appearances on platforms managed by his friends in the industry: podcast channels Plan B and The Daily Ketchup, as well as Xiaxue's YouTube channel.
In all his appearances, he reiterates that all he wants to do is share his side of the story.
The first chapter of his reputational rebirth was a 51-minute tell-all video released on Rumble, a video-sharing platform popular with conservatives and far-right groups in the US. The ex-radio DJ and YouTube personality clarified the allegations and rumours surrounding his case.
In it, he denied being a paedophile, citing the results of a psychiatric assessment to prove it. He defended his attempts to solicit sexual acts by describing it as part of his sugar-daddy lifestyle. He claims to have been unaware that it's illegal to engage in commercial sex with those under 18.
But in the end, the tell-all video serves as a promotional pilot for the launch of his new Spotify podcast, The Deetails.
His re-emergence has since generated buzz and just as much controversy. People generally fall into two camps: fans determined to support his return and others who find his comeback campaign problematic.
Some might even see it as Dee Kosh's attempts to wrestle back the limelight firmly in his favour. An 'Interview Agreement' was sent by Dee Kosh's team to podcasters and talk show hosts requesting his appearance—a document that RICE received anonymously.
The agreement stipulates a list of 10 requirements for the interview, including editing oversight, a token fee, and up to two weeks' approval before publishing.
"We want to be clear about this, we do not want to restrict you guys in terms of content. But we seek your understanding in noting that Dee is always consistently in a lot of scrutiny by the public and the law."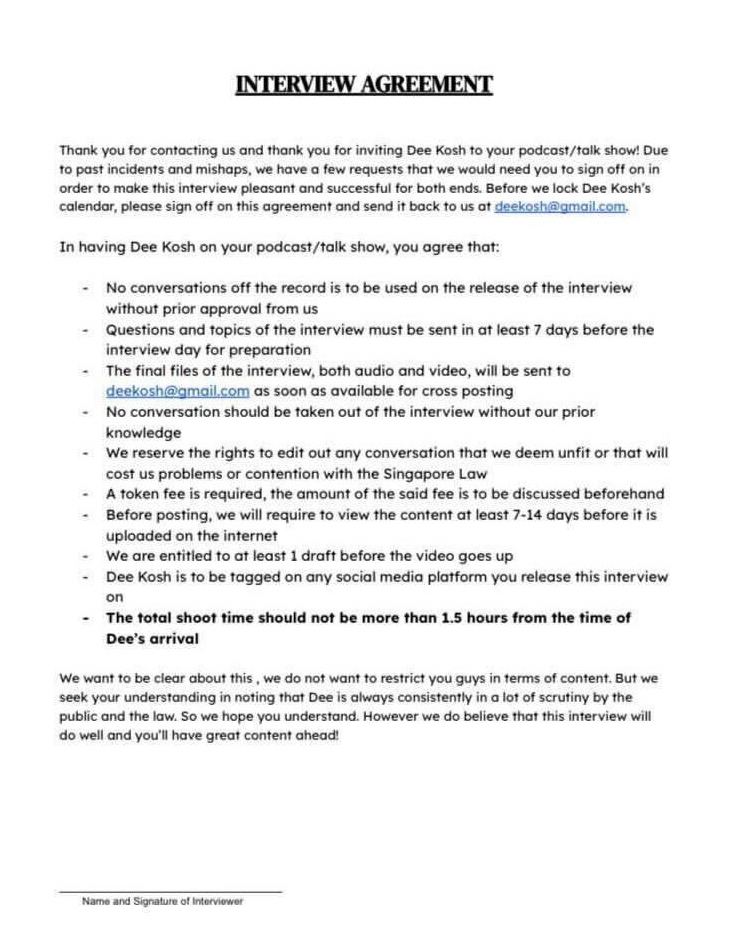 Who Received the Agreement?
To verify the legitimacy of the document, RICE reached out to the three platforms that hosted Dee Kosh.
Effy Saffri, the Admin Executive at Plan B, did not confirm whether or not they had signed or received the agreement. However, Effy affirmed that their invited guests have the right to privacy.
"We have always respected all our guests' right to privacy and have always provided the option to rescind/edit out certain information they might not be comfortable with sharing publicly. Dee Kosh did not have any issues with what he shared with us during recording, and so did not require any such editing for his episodes."
"As a general rule, we think that even while we want to have real conversations with our guests, it is also important that they feel safe with us, and this includes protecting their right to privacy."
Johnathan Chua, the co-founder and business director of The Daily Ketchup, confirmed that they did not receive such an agreement.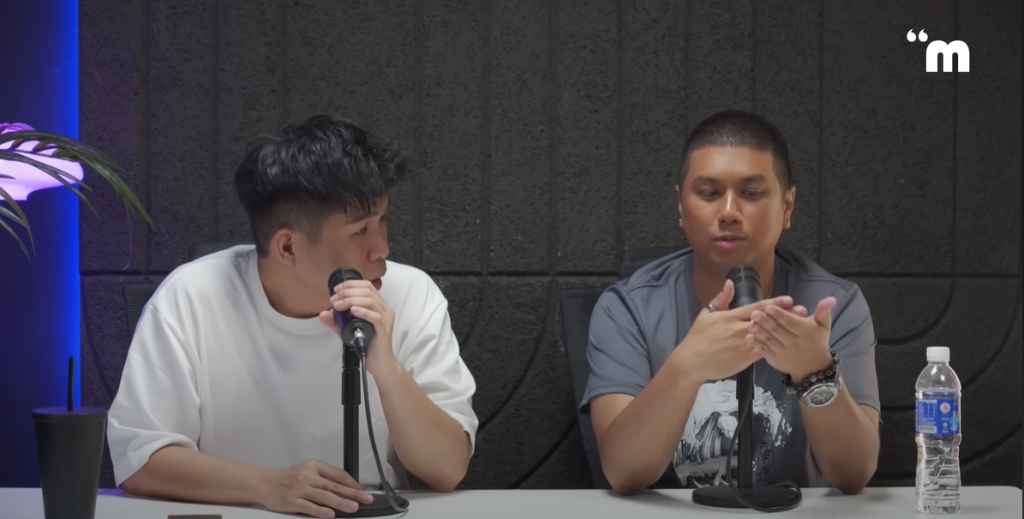 "We did not receive an agreement. Neither did he ask for a token fee or oversight on post production from us."
"We did the podcast with him with the intention to share his learnings and experience since the saga unfolded."
Xiaxue responded that there was no such agreement signed for her 99-minute interview, in which she maligns the usage of the word 'victims' in Dee's case.
"Regarding the token fee, during filming Dee insisted I treat him zhup cai png and had the gall to order two meats, one egg and one veg. It amounted to $5.60," she quipped.
Dee Kosh's Defence
Dee Kosh chose to respond to our inquiry in an Instagram Reel to lay out his reasons behind such an agreement.
In the video, he clarified that the agreement was drafted and sent to interviewers and media outlets he didn't know personally, unlike those at Plan B and The Daily Ketchup, and Xiaxue.
"I have a relationship with these three people. So when the interview happened, I was like, you know what, no holds barred. You can ask me anything, I will do whatever you want to do," he explains in the 5-minute clip.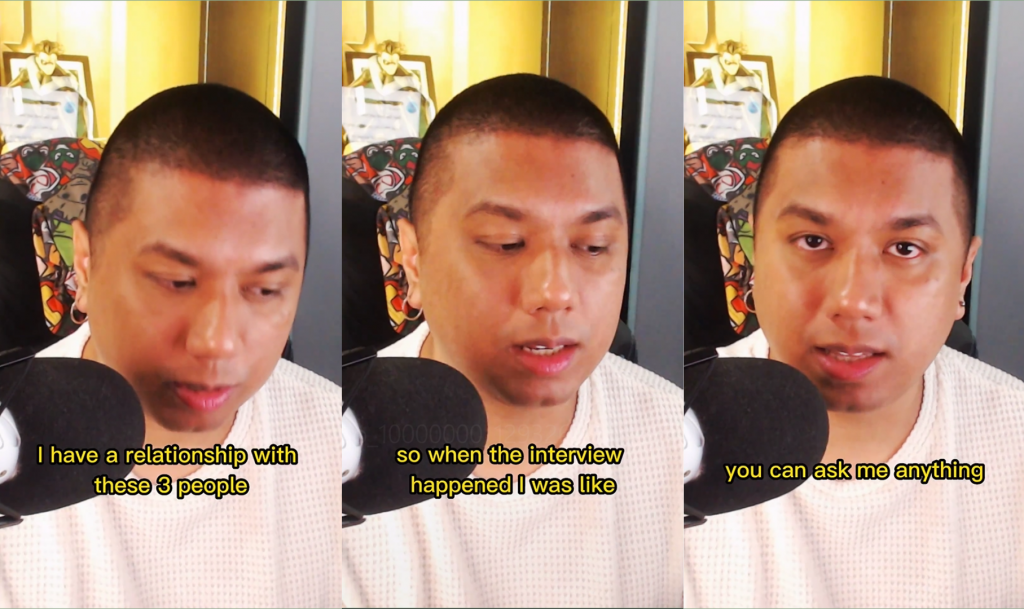 "But there were a few people who did reach out, that I didn't know of, who wanted to do an interview as well."
He says that he was advised by some friends to craft an agreement for these interviews as a precautionary measure to "safeguard himself" as someone "under scrutiny of the media and even the law".
"[They advised me to] come up with an agreement that they sign off on, something very clear, and black and white, so that everyone knows what is going to happen. And then when you do the interview, at least nothing can backfire, in a sense of the law, or anything more serious than that."
He asserts that the terms and conditions are reasonable, revealing the document itself to explain the rationale behind each specific clause.
On his requirement for interviewers to send in their topics and questions a week before the interview, Dee Kosh says that this should be expected "for an interview that is very sensitive".
Listing some examples, he says, "If you want to talk about the people who report me to the police or if you want to talk about prison, I need to know whether I can answer those questions or not."
He says that it serves to make the interview more time-efficient, so the interviewers can replace the questions that he is unable to answer and make the interview process smoother.
As for the token fee required, he claims it's just a token sum for a Grab ride or other miscellaneous expenditure for the interview.
'Scarred'
Through it all, he denies the insinuation that the agreement was written to control the narrative, expressing that it's just a preventive measure for any misconstruing or legal repercussions.
"So far, the interviews I've had have been no holds barred. I'm pretty sure that I can answer most questions people throw at me. But we just wanted to be sure, because again, I don't know these people, I've never had a relationship with them. And just to be safe, you know, we wanted the right to do that."
"I personally don't see an issue with the agreement. I think it is fair, and it's not like we are a tyrant looking to control everything."
He concludes the video by clarifying his position about the agreement that the clauses are reasonable. The man claims that the intention was not to assert control over content creators.
But even as he ends his defence of the terms and conditions, Dee Kosh says the document's leak to the press is evidence enough that others don't agree. The impact is significant enough for him to end his run of interviews for now.
"Now I'm just a bit more scarred. And I will not be doing any more interviews from now on."
---
If you want to share your story with us or have feedback on our work, email us at community@ricemedia.co. If you haven't already, follow RICE on Instagram, TikTok, Facebook, and Telegram.