'Coming of Age' captures the stories of Singaporeans who are navigating life beyond adolescence, whether they're on the brink of adulthood or on the cusp of middle age. Today, we're discussing investing in socially responsible stocks as a way to combat climate change and make some money while at it.
---
Top image: Zachary Tang / RICE File Photo
Am I doing enough to save the planet? It's a question I ask myself almost every day as I deal with eco-guilt.
It's a guilt I reckon with in the aftermath of a key report for Cop26, the UN climate summit which was recently held in Glasgow. It predicts that the temperature will rise over 2.4 degrees Celsius by the end of this century. Hate to break it to you but that's just 79 years away. Cue the Munch scream.
Quite a dispiriting thought to consider, despite all our efforts to prevent the world from descending into climate hell. World leaders collectively agree to end and reverse deforestation, cut methane emissions, and work towards a net-zero target. And yet, the world is still on a one-way trip to catastrophic climate change.
If the powers that be can't get a handle on the problem, perhaps it's down to the collective efforts of ordinary folks.
For starters, I've gone all green on the home front — or at least tried to. I've switched to plastic-free personal care, recycle as much as I can, reboot my wardrobe with pre-loved clothes, eat less meat, save more water. The usual eco-friendly practices.
Of late though, I've learned that tackling climate change is more than just ditching plastics and championing zero waste. It's also about putting your money where your mouth is.
Meet Jaslyn Goh, founder of Souley Green
About three years ago, I made the conscious decision to switch to plant-based dairy and vegan skincare products. It was also then when I came across Souley Green, which prides itself as 'Singapore's first vegan mart'.
"As the veganism scene picked up, we wanted to share these products with more people," says Jaslyn Goh, the brains behind the marketplace.
For the 26-year-old entrepreneur, her green journey began over eight years ago when she made the transition to veganism to combat cystic acne. Her skin started to improve after cutting out dairy and increasing her intake of fruits and vegetables.
Along the way, she discovered the environmental benefits that come with the veggie-centred diet and sustainable practices. She started to eliminate animal products and alter her shopping habits. "Over time, it just becomes a routine," she shares.
It didn't take long for Jaslyn to document her vegan journey on Instagram, which has since amassed around 13,000 followers. People were sliding in her DMs for the best places to shop plant-based ingredients and vegan products in Singapore.
It wasn't an easy feat, at least back then. Unlike today, mainstream supermarkets weren't as interested in stocking vegan-friendly or cruelty-free options, Jaslyn recalls. Eco-consumption was limited to those with the purchasing power to consume—the wealthy and privileged.
"Hence, the marketplace I had in mind would offer a variety of options for the conscious customers – and that's how Souley Green began!"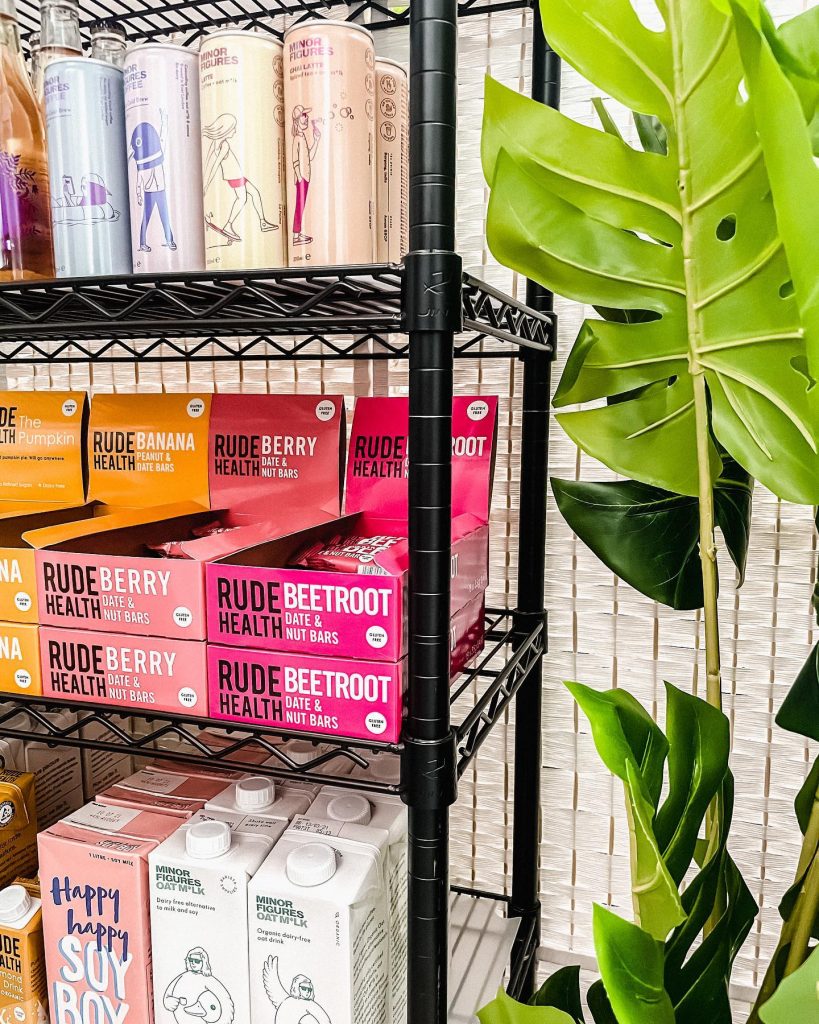 Launched in 2016, it was the first vegan mart in Singapore, and according to Jaslyn, that came with a lot of challenges.
"As veganism was still new here, our customer base was small. Whenever we went to events, people didn't care about the products we were selling and the message we put out. It was nerve-wracking too as I quit my full-time job to pursue entrepreneurship."
This became part of the learning process. While sourcing for products to stock, she would take the time to learn what goes behind manufacturing them.
Therein lies the issue of some companies hopping on the eco bandwagon to cash in on the trend. Greenwashing, essentially.
"Greenwashing is very common now. Hence, it's important that we do a lot of research and sampling of the brand before we retail it," Jaslyn points out. "Are the products made with better quality in safe environments?"
As a business owner, Jaslyn would ask brands for the certificates of their claim, the ingredients and/or materials they use, and their sustainability pledge. As a consumer, she would always read the brand's sustainability pledge and seek answers if something seems off.
Investing in a Future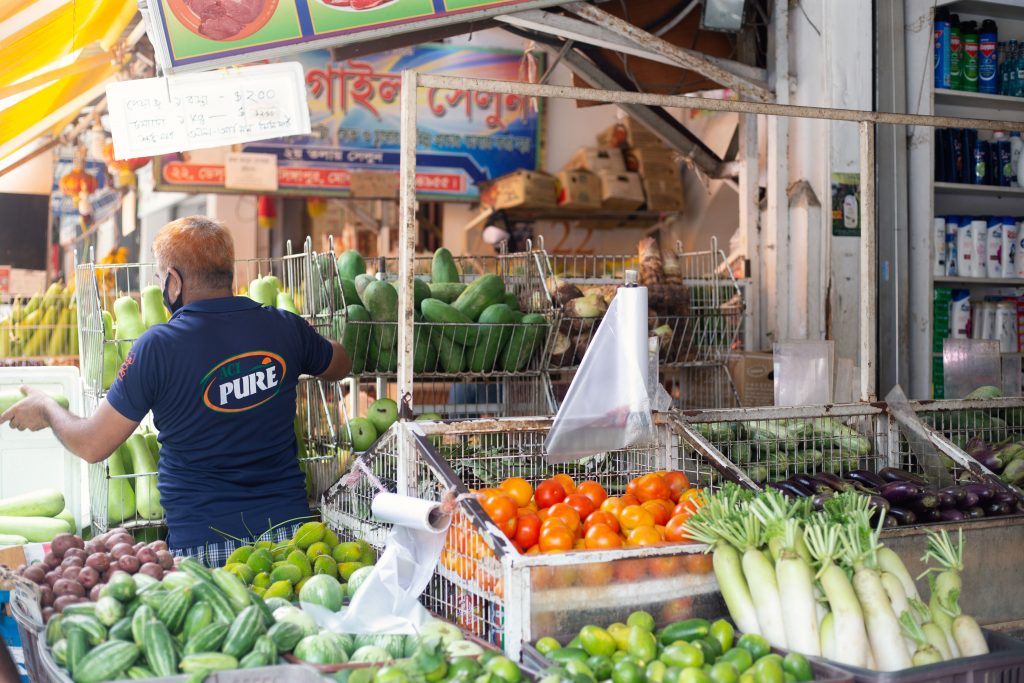 Following Jaslyn's footsteps, I've also started to be mindful of the way I use my money, like supporting brands that genuinely do good for both the planet and people.
It's encouraging to know these days that we have the buying power to put real pressure on companies to fix problematic behaviour and encourage sustainable practices. Think about the impact of boycotting a fashion label known for clothes made in sweatshops.
But rarely do I think twice about the money that sits in my savings account every month, and the impact it has on my carbon footprint.
Here's the thing: it doesn't just sit there. The bank could be funding projects that are damaging our environment on a huge scale and lending it out to businesses that might not be in line with our sustainability ethos.
It makes a strong case to shift our savings to green investments while making some money at the same time too. Earning some wealth and saving the Earth; that's the dream.
"I believe when you invest in these green initiatives, it would benefit the future generation and the world they get to live in," Jaslyn says. "It's about investing in a sustainable future for the world. With less plastic waste generated, the future generation could get to live in a cleaner and greener environment."
Here's where ESG investing comes in. The ESG (Environmental, Social and Governance) rating determines a company's sustainability and ethical impact – whether it is managing waste responsibly, switching to renewable energy, addressing social issues such as workforce diversity and human rights, as well as supporting ethical corporate governance measures such as anti-corruption.
Cynics will argue that ESG investing is just a fad, but I beg to differ. It's bound to grow even further as it starts hitting the mainstream now with Millennials (and even Gen Zs) going from passive to active when it comes to battling social injustice and climate change—whether on the streets or online.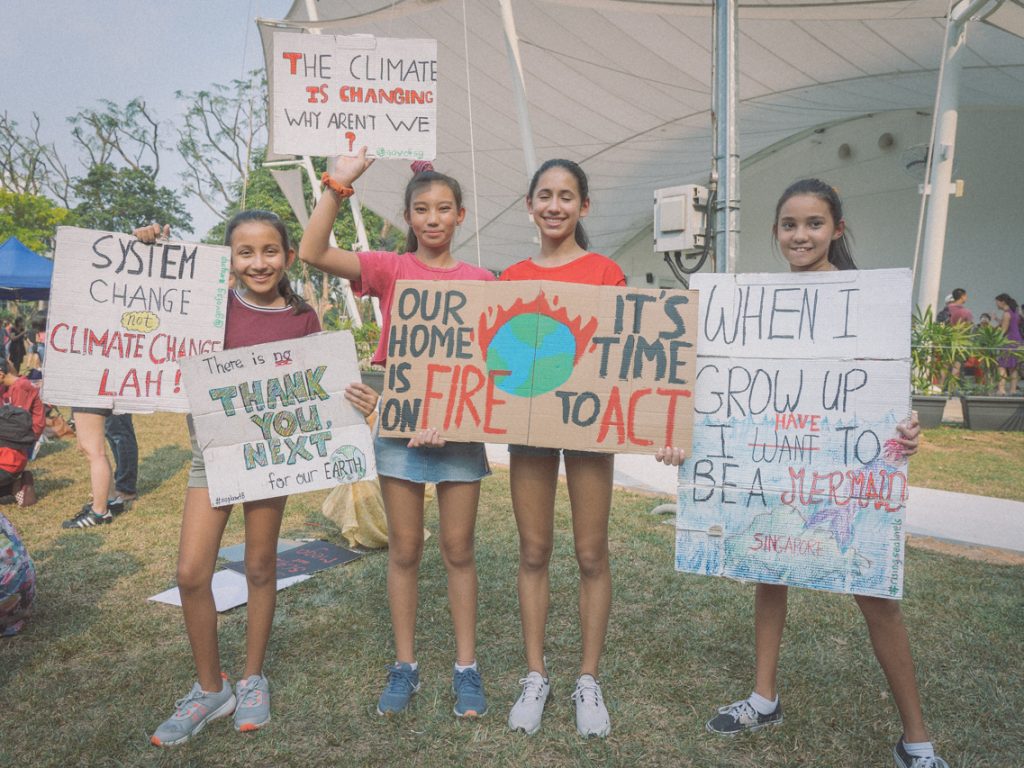 Already, companies are reacting by making ethical changes and being transparent about them. And since money makes the world go round, ESG investing offers individuals the opportunity to vote with their money to keep these companies on their best behaviour.
As Jaslyn points out: ESG investments come full circle. You live a green lifestyle, support eco and social movements, shop from brands that believe in the same values and invest in ESG companies that give back to the planet and people.
"I believe larger companies tend to have a bigger impact on investors and the ecosystem. If one of the biggest companies in the world decides to adopt eco-friendly practices for their production, imagine the amount of waste it saves," she offers.
"By investing in ESG companies, the additional support allows them to grow. They are able to do funding rounds or raise equity to support the good cause," she continues. "All these could very well set the momentum, and that is exactly what ESG needs."
It's a stretch to say that eco-capitalism is going to single-handedly defeat global warming, but it could just be the major contributing factor we need to save the planet.
I just want to be able to live in a habitable environment by the time I retire. And if my savings can somehow benefit me in the future, then I'd like to start now before it's too late. What's the use of being a millionaire in a post-apocalyptic wasteland?
The Wallet and The World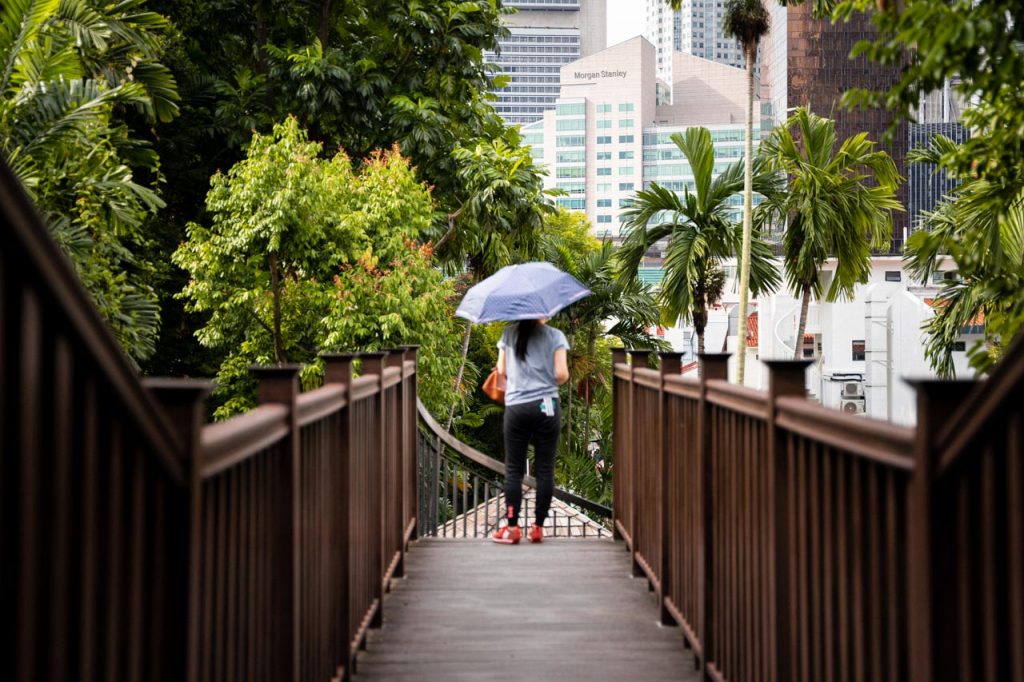 Besides contributing to eco and social good, ESG investments also work wonders for the wallet. Get this: you can invest, generate returns and pursue your financial goals at the same time.
As we advance our careers and even dabble in our little side hustles, our paychecks also get a little, dare we say, fatter. And with more income and savings, we'd want to invest them somewhere too.
Through ESG investments, not only are you supporting companies that are in line with your green values and making positive changes, but you're also pocketing more money investing responsibly.
As ESG investments pick up steam, most banks and digital wealth managers are now offering ESG portfolios, reassuring investors that their money isn't powering destructive companies.
When asked about her experience in ESG investment, Jaslyn coyly mentions: "I'm still new in investing, [but] I did hold stocks in some environment-friendly companies."
She's keen to continue investing in ESG companies and organisations. And one such digital wealth manager that she would engage with is Syfe.
The award-winning Monetary Authority of Singapore (MAS) licensed company offers ESG & Clean Energy as one of five new thematic portfolios — a portfolio of eight globally diversified exchange-traded funds (ETFs) that focuses on climate change and water scarcity.
Syfe's ESG & Clean Energy portfolio is an easy way to invest in a basket of companies doing good for the world. Your money goes towards ESG leaders like Microsoft and Apple, solar and wind energy companies like Ørsted and Enphase Energy, water management companies such as Danaher, and lithium battery makers such as Albemarle.
And as Elon Musk would remind you, lithium batteries power most of the electric vehicles you see on roads today. Without them, many vehicles will still be running on fossil fuels.
Doing away with the complexities of investments in general, Syfe's ESG portfolio – as with all its other portfolios – simplifies the process and makes such sustainable investing more accessible. With so much greenwashing these days, Syfe assures that the ESG funds you are buying into are the best in class.
ESG ratings are used as a proxy of the companies' ESG performance. The environmental scoring factors here include the companies' carbon emission, treatment of animals, soil and water contamination, use of renewable energy, and environmental policy.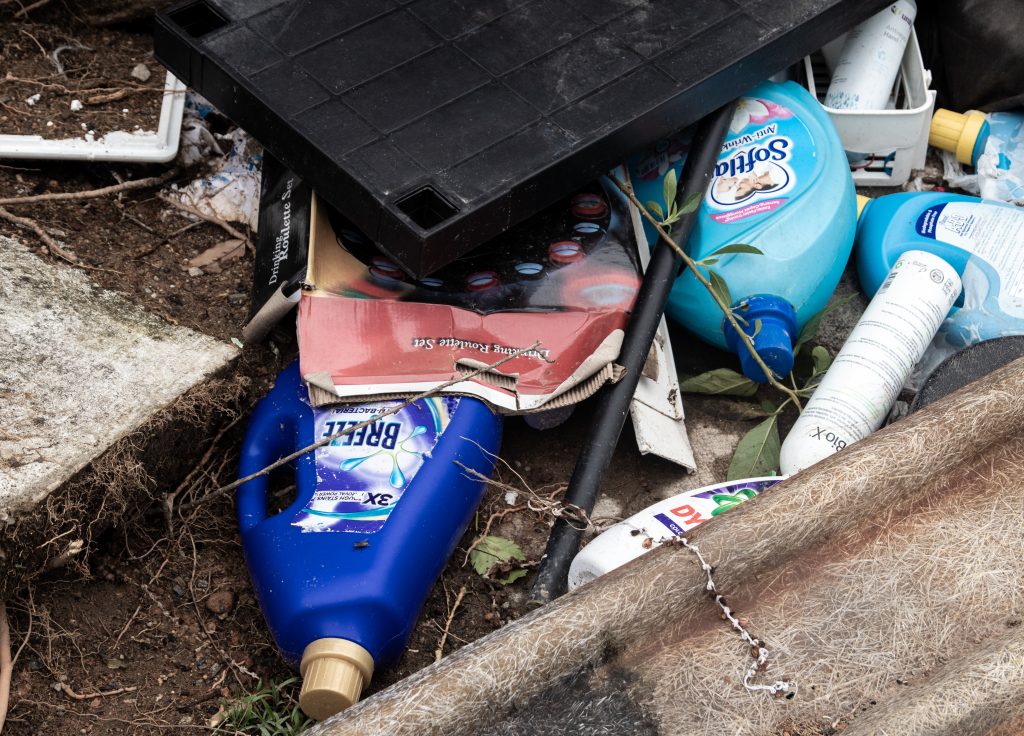 In other words, it's ensuring that these companies are contributing to a cleaner, healthier and more sustainable world, and not just focusing on profits alone.
Therefore, if a company scores well on all fronts, it is believed to be better equipped in anticipating future risks and opportunities. Plus, having lower risks ticks the boxes of most investors anyway.
Besides putting your money where your environmental concerns are, Syfe's ESG & Clean Energy portfolio also comes with a huge bang for your buck. We're talking about generating returns.
Let's look at the numbers. Syfe reported that the annualised average return for the past five years was 24.1 per cent. That means you get to make a good amount of profit purely on just investing. Think about it: ESG investing is kind to both purse and planet.
It's important to follow our own ethical compass when we feel at a moral crossroads of what, when, how and where to spend our money. But since sustainable investment is no longer niche, now is a good time to cash in the almighty dollar on ESG investing – another sustainable habit for our green lifestyle.
Do Good, Feel Good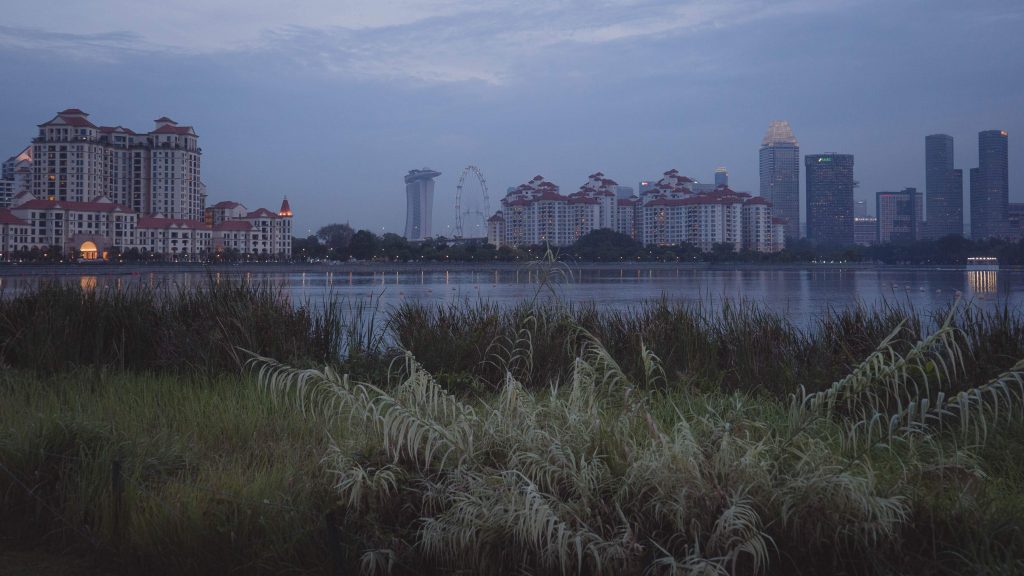 There's not a day that goes by without people like Jaslyn and myself making small decisions in the service of sustainability. While there's that toxic notion that you're not doing enough, what seems minuscule can add up to real, impactful change.
The exchange between Jaslyn and I proves that there's still more to be done. In a world where environmental, social and governmental concerns are becoming more urgent than ever, ESG investing is one way to make a tangible difference.
There's no escape from the fact that living greener now encompasses the way we use our money. As investors, we're able to influence positive change, making the world a better place in the long run.
Jaslyn gives me an all too well reminder about making smarter eco-conscious choices: "It all boils down to your personal mindset – if you're ready for change or not."
---
Make a sustainable New Year's resolution in 2022 by putting your money to work for the good of Earth. Plus, you can save on fees for 3 months when you use the code CLEANESG to sign up with Syfe. Your fees on investment amounts of up to $30,000 will be automatically waived.
This article is brought to you by Syfe. Any reference to an investment's past or potential performance is not an indication of any specific outcome or profit. Always do your own research before investing. This is not financial advice. This advertisement has not been reviewed by the Monetary Authority of Singapore.