All images: Stephanie Lee for Rice Media.
Gig worker Peh Hock Chuan begins his days like any other: ferrying passengers all around Singapore as a Grab private-hire driver. It's a far cry from his previous job when he spent long days analysing stock market trends and trading commodities.
But for all intents and purposes, he's happier now.
As the country continues to relax social measures, the 55-year-old driver is one of many Singaporeans who perform gig work voluntarily, armed with better peace of mind that his needs will be taken care of.
The job has famously become a crucial source of income for some, especially over the last few years when the pandemic has made its role an essential one.
But a topic just as popular is the actual protections in place for gig workers, who essentially function as freelancers. The flexibility allows them to tailor their work hours to their schedules, but with it comes the potential instability of not having the benefits that full-time workers get in Singapore.
Just last month, a gig worker gave his take on the missed opportunity our 2022 Budget could have addressed: exploring options for better protection. While the Budget turned to lower-wage workers by introducing a new wage scheme, gig workers still felt somewhat left in the lurch, their questions and concerns left unanswered.
If there aren't many solutions on a state level, what of the platforms that employ these gig workers? Turns out, there are some that have not just made gig work work for those who choose to take up the job, but have also ensured its viability for sustainable income, personal growth and all-round welfare.
Latter-life Opportunities
For Hock Chuan, it started when he turned 49, six years ago.
Being a Grab driver wasn't his first choice, but Hock Chuan found it difficult to find any job that suited him.
This, despite the fact that Hock Chuan used to be active in the stock market, a futures trader with a bright future ahead. The decades passed, Hock Chuan started a family, and he changed jobs over time. It soon became harder to find one as he got older.
"It's hard if you're not that IT-savvy and don't have a lot of skills that fit this economy," Hock Chuan observed. His kids had grown up and completed their A-levels, and he knew he had to find a job fast to help fund their university education. His job as a commodities trader in China had winded down. The clock was ticking.
It was then that Hock Chuan learned from a neighbour about the opportunity to work as a private-hire driver.
"After these five years as a driver, I've been able to support my family," he tells me now with pride, adding that his children even graduated with first-class honours from NTU thanks to Grab's Emerald Circle scholarship grant.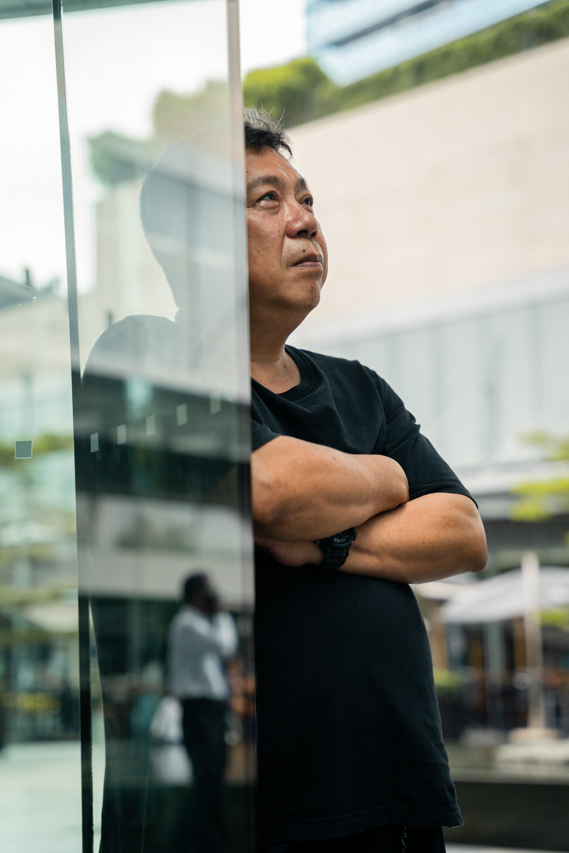 "As a father, our children's education is our first priority. As long as we achieve that, they have a good platform to start their career."
Hock Chuan's hard work and faith in his children bore abundant fruit. After managing to make it through several rounds of interviews, both of them received $10,000 to pay off their tuition fees, having met the criteria for their academic and co-curricular achievements.
"When I came back to Singapore, I was not that familiar with the new routes," Hock Chuan recalls. "So I worked very hard to understand the changes and drove very hard during that period."
Not long after, Hock Chuan got into an accident. He found himself in the hospital for two months, recovering from a back injury he sustained when his car collided with a barricade.
Recuperation meant that he was going to lose out on two months' worth of earnings – not to mention raking up medical bills along the way. It was fortunate, then, that Hock Chuan is fully covered under Grab's Personal Accident Insurance, avoiding the stress of paying off his bills.
"My kids have grown up, so they have their own life to look after," Hock Chuan says. "I don't want to be dependent on my kids. I want to support myself." Fortunately, he received a substantial insurance payout that tided him over several months while recovering.
Complete recovery took two full years, but Hock Chuan is back in the driver's seat. Not only is Hock Chuan now accustomed to Singapore's new roads, but the flexibility of his work schedule has also allowed him to pursue his studies.
Today, one of his children works as a business analyst, the other an engineer – both standing as their father's biggest achievement in life thus far. But Hock Chuan isn't ready to step into retirement just yet. The opposite, he maintains, as he intends to explore new avenues with newfound vigour.
Now with a diploma in hand, he is working towards acquiring other relevant qualifications for him to step out of Grab and enter the security industry.
Contactless Work With Meaningful Connections
Some pick up gig work to meet urgent needs. For Arif Isa, gig work met his restlessness that couldn't be contained in a full-time job.
Sometime in 2020, in the throes of the circuit breaker, Arif became an overnight celebrity thanks to his now-legendary work ethic.
Customers on the Grab platform began posting online about a delivery rider whose enthusiastic and self-assured demeanour had charmed them. He would send voice updates throughout the delivery process, adopting the cool and amiable tone of an airplane pilot soothing passengers before a late-night flight.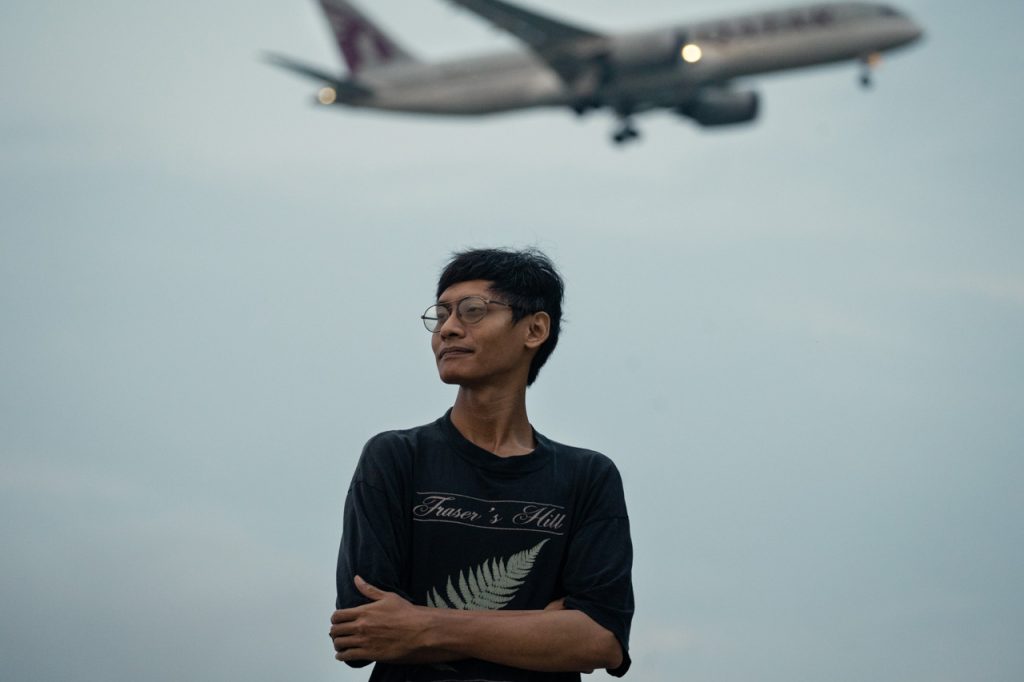 "The personality of a person is the expression of most people," Arif, 37, says over a phone call. He clearly has a flair for the theatrical and didn't shy away from making our conversation an amusing one by playing jazz in the background.
While Arif's personality won the internet over, I learned that the act of leaving voice messages wasn't just for added humour. It's part of his desire to connect with people—a warm human touch to his work when deliveries were fully contactless.
His previous job as an oil refinery technician slowly made him re-evaluate his way of living. The gentle voice that Singaporeans heard on their phone was first conceived when he had to communicate with colleagues over walkie-talkies.
"It was to keep their spirits up, and I would do different kinds of voices," he reveals. "Something like that keeps the morale of your colleagues high."
But that was before he pivoted to Grab. As a technician, he found that his shifts got in the way of exploring other interests – educational courses that he was hoping to pursue. At one point, he wanted to study medical science. "As you get older, sometimes your plans change," he says, chuckling.
Now a gig worker of over five years, Arif is able to divide his time between making a living and personal pursuits while staying protected on the job. He's not a medical science student just yet, but he mentions how he's been knee-deep in researching the ways he can use renewable energy.
Funnily enough, it almost feels like Arif's own mind runs on renewable energy, a dynamo of a man thundering with thoughts and opinions on almost everything during our conversation.
Perhaps, with his freewheeling nature, gig work has fit him like a glove. For others, gig work has also allowed them to mend personal and professional bridges, while giving them the opportunity to develop their skills and open new doors. Arif has used his time in Grab to serve a deeper, and more personal, purpose. All while keeping his love for customer service alive.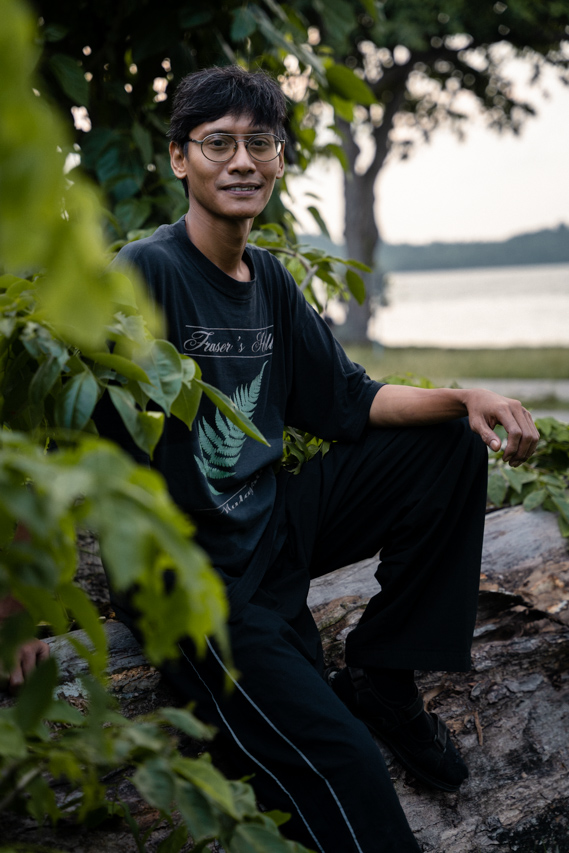 Mending Past Mistakes
A few years ago, Jason Wong had serious doubts about his future.
"I spent my savings on a business, but the finances were not that good," Jason, now a Grab driver, explains. "So I ended up in debt at close to $100,000."
Jason, now 40, founded a business that specialized in designing automated systems for Singaporean homes. The business didn't take off as it was a "niche area", he found.
Part of the chase of building a new business was forsaking most of his personal time in favour of work. And more work.
"I was working day and night for my business, so I didn't have much time for my family," he says. Seeking a different lifestyle and path that could make space for the demands of parenthood, he turned to Grab in 2017.
"I was living day-to-day," he admitted. It was a personal point of pride to be a business owner, so becoming a Grab driver was not something he initially felt comfortable with.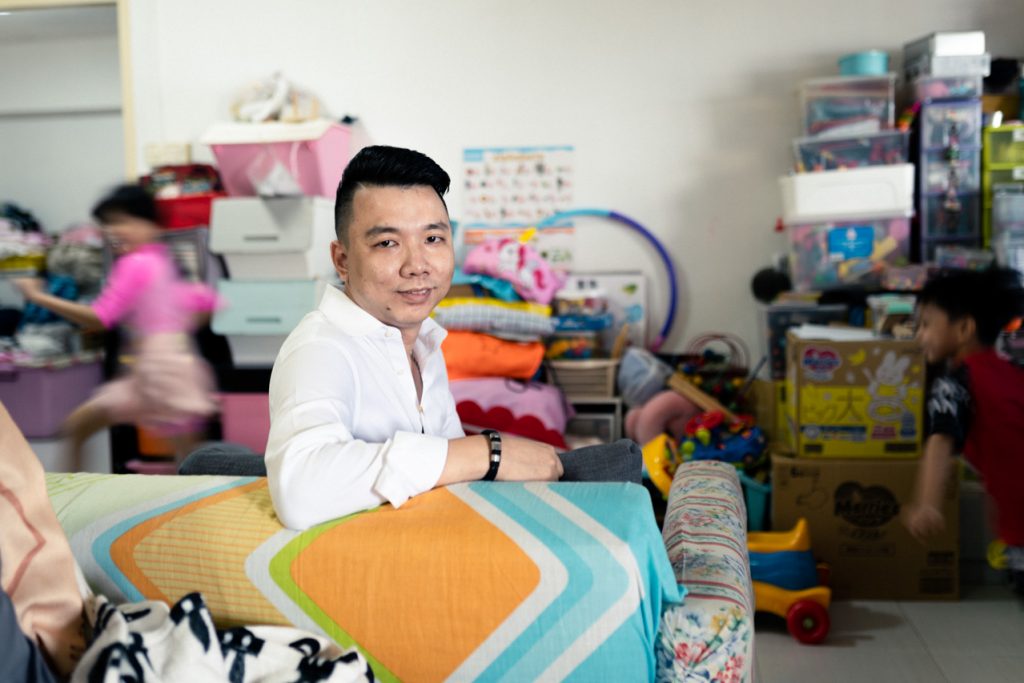 Still, Jason found ways to make the job better for himself. He opted to upgrade to a premium car and worked eight-hour days driving tourists and business people visiting Singapore. It became a regular routine – earning enough money to support his family while chipping away at his debt. Then Covid happened.
Maybe it's because the worst has happened, but it didn't faze him.
With help from the GrabAcademy programme, Jason took up a digital marketing course under SkillsFuture and attended lessons twice a week at Ngee Ann Polytechnic. He's since graduated, earning a $1000 completion bonus from Grab, and formed his own team of digital marketing specialists and content creators. With an eye on TikTok next, he intends to wrap up his Grab journey if his new business ventures take off.
Gig work under Grab allowed him the opportunity to pay back his loans after five years and attain skills that he never would have gotten in the past.
More importantly, it has allowed him to spend more time with his family.
Today's Gig Work, Tomorrow's Economy?
There's no doubt that the pandemic has disrupted all of our lives. But perhaps more importantly, it has changed the way we look at the concept of work, and the conditions that we work under.
Gig work has shown to be a helpful way forward for people who value flexibility beyond the rigours of a conventional job — and also a feasible option for those who can't find full-time employment. Like Arif, who finds meaning in customer service, or Jason, who finally got to raise his family the way he's always wanted.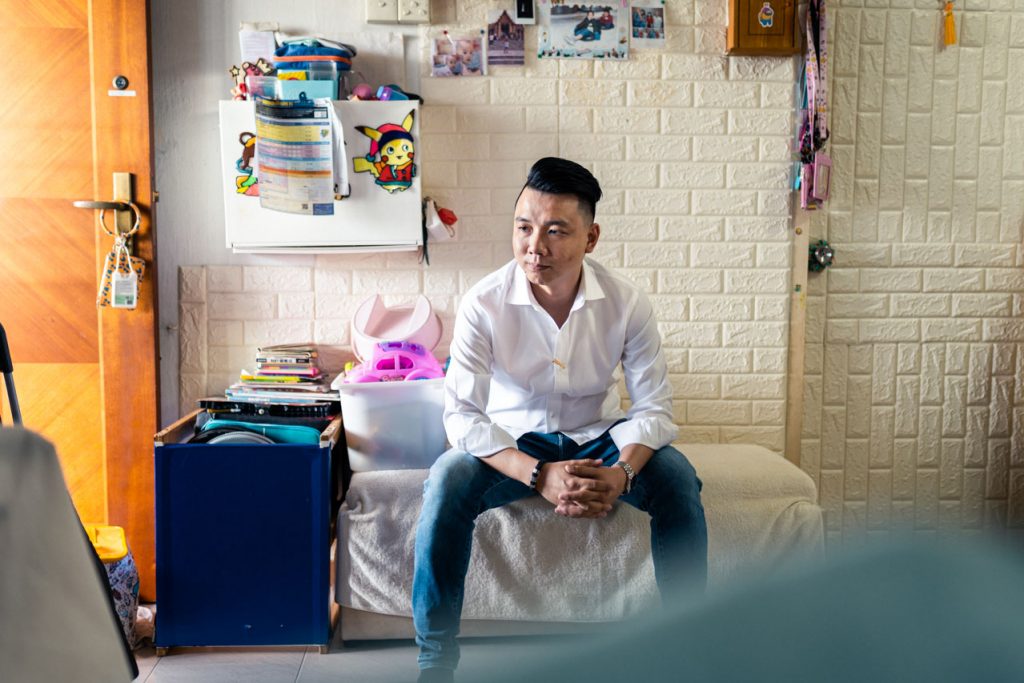 Pandemic or no pandemic, this 21st-century occupation is here to stay. Yet, concerns about welfare, protection, incentives, and opportunities are crucial, which is why platforms like Grab, Gojek, Foodpanda, and Deliveroo will need to continuously evolve their levels of support.
"We have invested in our partners' welfare over the years," says a representative from Grab. "This includes free accident insurance coverage, prolonged medical leave coverage, upskilling and professional development opportunities, safety initiatives, as well as day-to-day benefits like fuel and other discounts."
After all, a company is really only as strong an entity when its services meet – or even exceed – expectations of the public.
That responsibility arguably lies with its workers, the day-to-day faces who ferry you to an urgent meeting, the ones with a hot meal at your doorstep. They spend their days improving the livelihoods of others. It's only fair that theirs is taken care of, too. As Arif puts it, "If you treat your workers right, they will treat your customers right."
Grab agrees, declaring its commitment to supporting its driver and delivery partners: "We will continue to engage our partners regularly and improve our support based on their feedback."
If this is truly the future of work and the future of service, it's only right that we make that future stable and workable for many.
---
This article was brought to you by Grab.

If you haven't already, follow us on Instagram, TikTok, Facebook, and Telegram. If you have a lead for a story, feedback on our work, or just want to say hi, you can also email us at community@ricemedia.co.