All images by Stephanie Lee for RICE Media unless otherwise stated.
Phone in hand, Aric Lim barrels towards me in the lush lobby of the Marina Bay Residences, a luxury condominium in Singapore's central business district.
Dressed simply in a black tee and jeans, a pair of well-worn trainers, and a black Prada card holder hanging around his neck, the 39-year-old realtor greets me by saying we have to rush.
"Hi, we have a busy day. Let's go."
As we dash to the basement carpark where he parked his Mercedes, he rattles off a game plan. "We are going to the client's home now. A van will bring us for the viewings. I sit in front, the clients in the middle, and you are at the back."
He pauses and looks at me. "I will introduce you as my associate. How much Mandarin do you know?"
Not much, I confess.
"What? How like that!" he exclaims loudly.
I assure him it will work out, but he's sceptical. His phone rings—again.
"I'm on my way. See you." Aric takes the wheel, and we set off.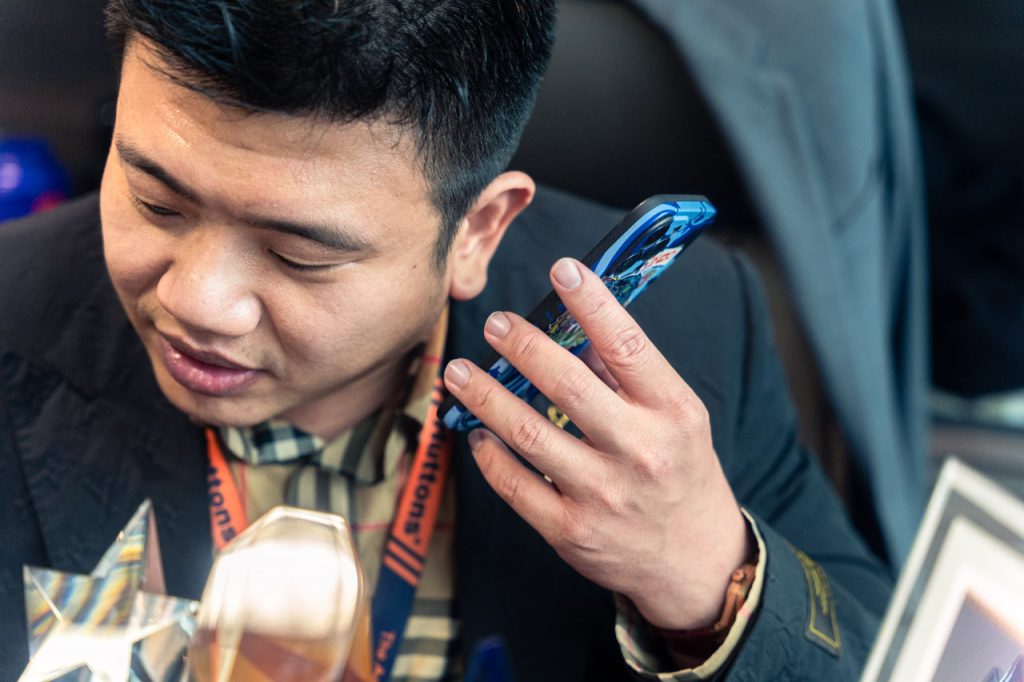 9 AM: 'I Never Switch Off.'
Aric Lim never switches off—ever. *Ping* He receives the first of the countless WhatsApp messages he would get throughout the day.
At every traffic light stop, he painstakingly replies to them, one by one, occasionally sending out a quick voice note in Mandarin. A client wants to rent a bungalow for S$200,000 a month.
"There are no days off," he tells me. "The minute a client calls, I cancel dinner with family and friends." Aric is always on standby for his ultra-wealthy clients.
Once, at 3 am on a weekday, a Chinese client called him, demanding that he bring him and his friends for house viewings.
"Where to find a house at that hour?" Aric guffaws. But it's Aric, so he's always prepared.
Grabbing some keys to a couple of empty homes, he met the client and his friends within hours of the call, narrowly averting what could have been a professional misstep.
"It's not easy working with some of them because they are very rich, and they expect the world. We are used to it lah."
And what of the late-night client and his buddies? It ended well—Aric sold a property to the client.
On occasion, Aric also doubles up as a concierge or a problem-solver, depending on how you look at it. A Chinese client, who had just arrived in Singapore, could not get a taxi to pick her daughter up from international school. Panicking, she called Aric for help.
"I was around the area, so I told her, don't worry, I will pick up your daughter," he said. "We do everything. You give us a problem; we solve it for you."
*Ping*—another message. "Don't mind me," Aric says as he types with frenetic urgency.
Speed is of the essence. In many of the deals he closed, he was just one step ahead of others.
Once, in 2019, Aric took a minute too long to reply to a message. It lost him a S$10 million deal.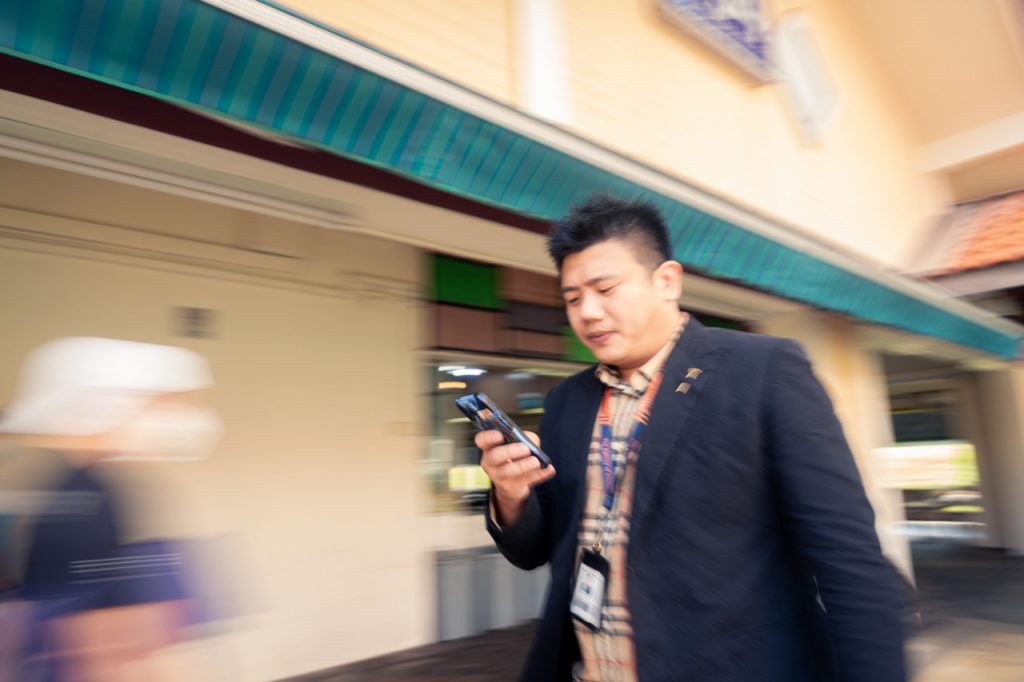 9:27 AM: 'I have answers to everything.'
We arrive at his client's posh condominium along the Orchard Road shopping belt.
Aric parks his car in the basement, and we sprint up to the lobby where a six-seater black Toyota Alphard minivan—specially arranged for ultra-high-net-worth Chinese clients—is idly running.
Ultra-high-net-worth individuals have net assets of at least US$30 million (about S$40 million).
"Good morning, bro", he cheerfully greets the driver. Aric introduces me as his associate. Just as quickly, he's on the phone again, his tone modulating from loud and boisterous to calm and measured as he speaks to an agent whose listing we will be viewing later.
"We will be there at 10 am. Bye!"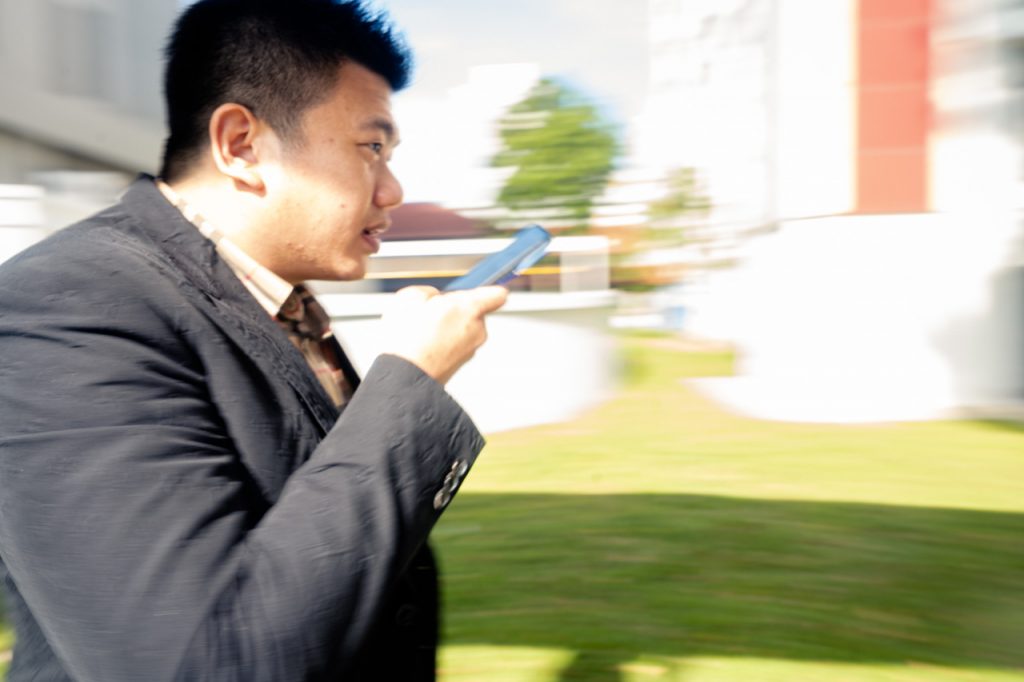 A few minutes later, a Chinese couple quietly slips into the vehicle. A waft of sweet perfume envelopes the van as the lady enters, dripping in Dior, while her husband is the epitome of understated luxury; a crisp white linen shirt, navy pants, and Hermes shoes.
I wonder if they notice me sitting behind them. Before long, we speed off to the first of many viewings this afternoon.
Throughout the 20-minute journey to our first property viewing, Aric and the couple banter back and forth in Mandarin. His eyes remain glued to his phone.
At machine-gun speed, he's quoting the past transaction prices and the potential rental yield at the upcoming listings.
"I have the answers to everything," he tells me later. "So anytime clients ask a question, I have an answer for them." He's fastidious that way.
Clients usually want to know about immigration and taxation policies. The Chinese couple in the van, for instance, want to know how much Additional Buyer's Stamp Duty (ABSD) they have to fork out.
The Allure of Singapore
Last December, Singapore authorities raised property taxes from 20 percent to 30 percent for foreign buyers as part of measures to cool the property market. That did little to stop one Chinese buyer from snapping up 20 condominium units at Canninghill Piers along the Singapore River for a staggering S$85 million back in June.
In April last year, local media reported that Taiwan's Tsai family—the people behind snack food empire Want Want China Holdings—spent S$293 million to buy all 20 freehold luxe units of EDEN at 2 Draycott Park.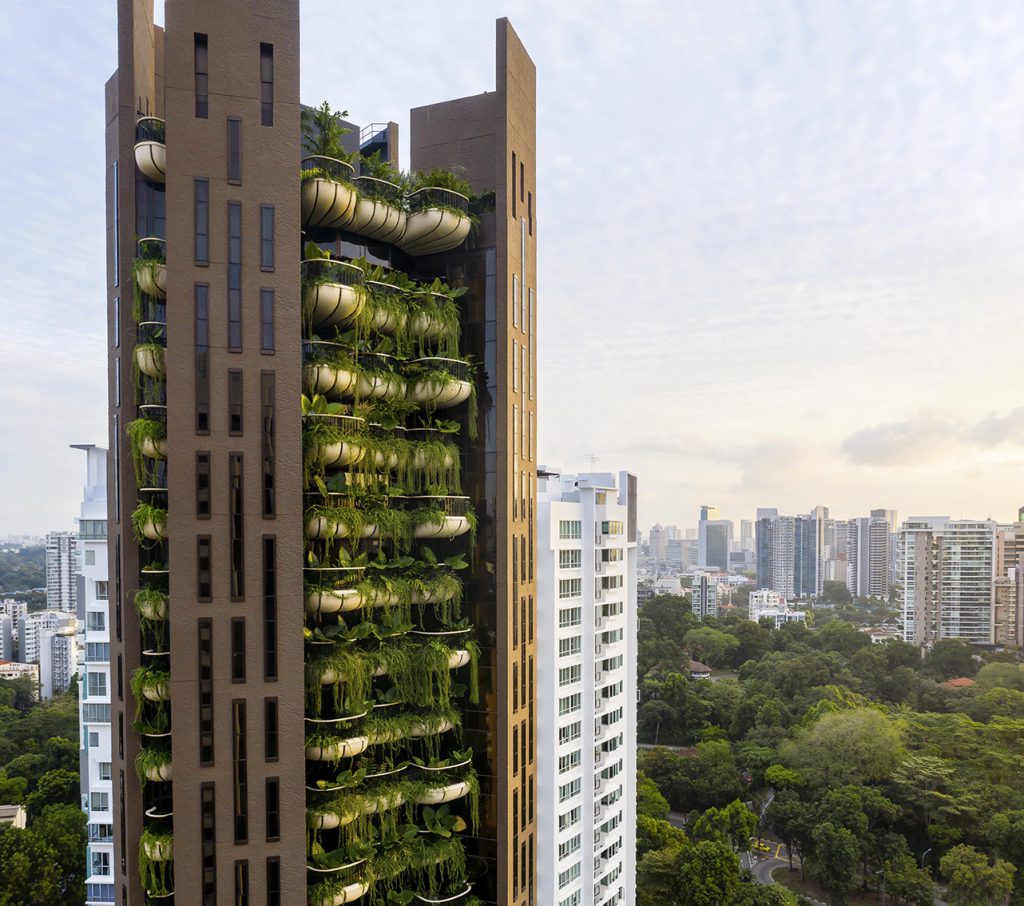 I ask Professor Sing Tien Foo, Director of the Institute of Real Estate and Urban Studies at the National University of Singapore, why the super-wealthy, particularly in Greater China, are undeterred by the tighter tax rules here.
He explains that even though the 30 percent ABSD imposed may increase transaction costs, "…if spread over a very long investment horizon, the transaction costs may not appear to be exorbitant for these investors who plan to hold the assets for the long term".
While by no means exhaustive, analysts often cite Singapore's political stability, security, high level of transparency, and liveability as appealing to these foreigners.
The Singapore government wants to attract the wealthy to its shores for good reason—the city-state stands to benefit too. It could "help create a critical mass in the wealth management and investment businesses, which could also develop Singapore as the financial hub in the region," said Professor Sing.
Ultra-rich Chinese families are also setting up family offices in Singapore for a specific purpose.
Family offices, Professor Sing explains, help "intergenerational wealth transfer and management, and provide a more structured and professional approach to managing their wealth."
The Chinese have a saying: "Fu bu guo san dai"—you cannot get rich past three generations. Many wealthy Chinese families are "worried that the next generation will squander away the family fortune," Aric reveals. For them, setting up a family office is part of legacy planning.
There are about 400 family offices here as of 2020, doubling from the previous year.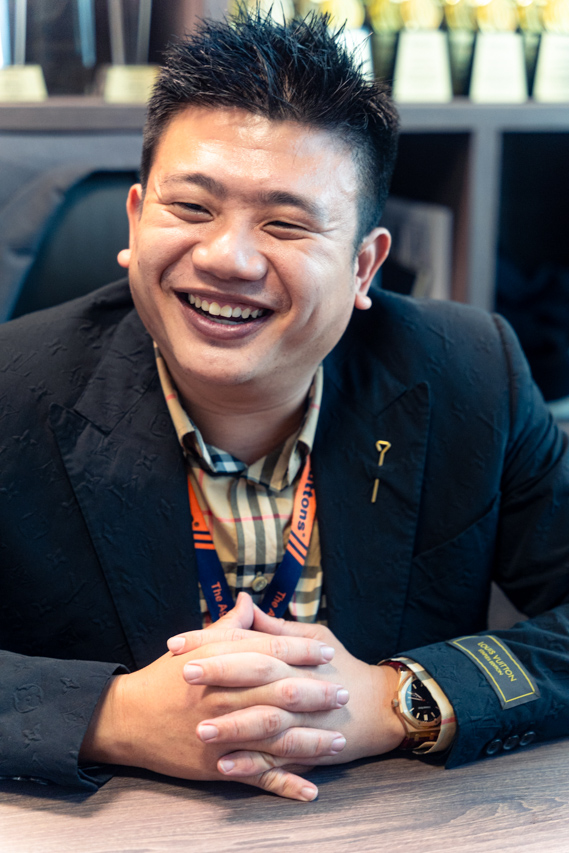 The Needs of Chinese Buyers
Many may know Aric Lim as the realtor who recently brokered a S$38.8 million sale of an entire floor of Suntec City Tower 2 to a Singaporean PR who hails from China.
Unsurprisingly, it has been a boon for him that wealthy Chinese families are snapping up property here.
It helps that Aric spent three years in Shenzhen, China's southern manufacturing hub, securing properties for a Singapore construction company. It was a valuable experience that, in no small way, helped bolster his status as the go-to person for Chinese buyers.
Through his interaction with Chinese clients, he discovered they want to be told land size in square meters, not square feet. Or that feng shui favours regular-sized plots, "not anything round, sharp or with weird corners," Aric reveals.
Over time, he became fluent in three dialects: Teochew, Hokkien, and Cantonese. Servicing Chinese clients turned into his forte.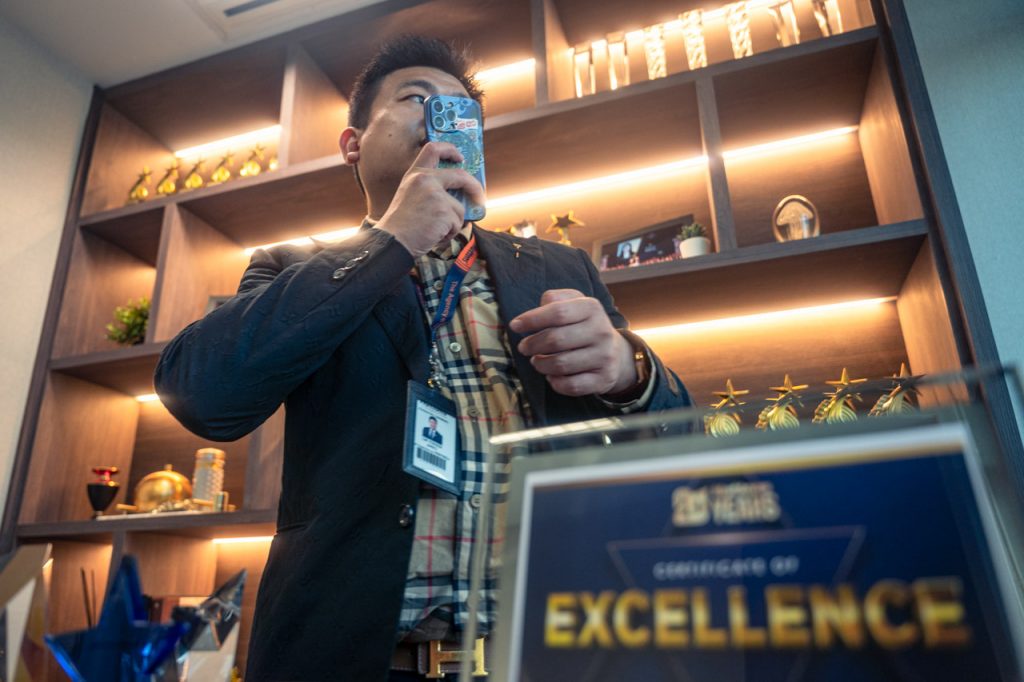 9:50 AM to 12:30 PM: Aric Lim, the Translating Machine
Over the next few hours, we view at least four properties along Bukit Timah, Novena, and Newton in the prime Districts 10 and 11 and another at the prestigious Sentosa Cove.
At every viewing, we are met by the sellers' agent—some not as adept in translating property lingo to Mandarin.
There is a polo club near one property. "What is polo in Mandarin?" asks one seller's agent, perplexed.
"Bo lo qiu ju le bu," Aric replies immediately.
*Ring Ring*—it's an associate. "Josh, I'm at a viewing. I will tell the embassy. Should be ok." One of his clients is an ambassador, he tells me in hushed tones. "Can't tell you who. Confidential."
At another viewing, a seller's agent gamely attempts to converse in Mandarin. It's all going well until she starts describing how the shutters operate on the apartment's balcony.
At this point, she turns to Aric with pleading eyes—his cue to take over. Later, as the clients explore the S$5.5 million unit, the agent compliments him: "Your Chinese very powerful." Aric gives a Cheshire cat grin.
But the merriment doesn't last. *Ring Ring*. "Send me the details, please?" It's back to business.
The last property we view is at Sentosa Cove, where massive houses on the waterfront boast private berths for yachts. Two agents greet their clients in the lobby and usher them up to a unit costing S$4.8 million. The view is spectacular, but there is a bigger unit at over S$9 million that the clients seem particularly impressed by.
In between the viewings, Aric wants to know what I think of the properties so far. "All very big, right? I see these types of houses daily. Crazy Rich Asians in real life!" he chuckles.
From Jurong Boy to Super Agent
Home for Aric, who grew up in Jurong, was a four-room HDB flat. His father worked as a foreman in the construction sector; his mother was a housewife who dabbled in real estate.
"She did room rentals, all the small things," he shares. Aric studied at River Valley High School and later at RMIT University.
In 2003, he and three friends started Mediafreaks, a media and 3D animation company. Six years later, he sold his share back to the other shareholders. "Difference in opinion with them," Aric explains.
But it was in Mediafreaks that he met a client who helped him secure his first property deal. "She thought I would make a good salesman," Aric explains.
She was right. Within three days, he sold her father's 3-bedroom Palm Gardens condominium at Choa Chu Kang for S$700,000. It was a record price at the time, he tells me.
His commission from the sale was an eye-popping S$14,000, over six times his monthly salary at Mediafreaks.
Spurred by his first success, Aric sold a second property—a shophouse in Ang Mo Kio—for S$1.23 million a few months later.
By 2010, what began as an ad-hoc stint turned into a full-time vocation at property agency Huttons.
Too Many Awards
In his first year at the firm, he sold "everything". The second year marked his foray into the luxury property market.
Thanks to a referral he sold his first Good Class Bungalow (GCB) along Holland Road to the tune of S$20.8 million within two months.
GCBs are regarded as the most prestigious and exclusive type of landed housing that can be built only in 39 gazetted areas in Singapore.
"My hand was shaking when I was holding the Option to Purchase in the car," he laughs, recalling that moment vividly. How could he not? His commission from that sale came up to a cool S$500,000.
Twelve years on, Aric is now an associate senior division director at Huttons Asia with six associates under him.
He's racked up an impressive number of awards for surpassing sales targets. "Too many to count," he laughs.
In May alone, he won four Certificates of Excellence. One was for earning over S$250,000 in commissions, and another was for being among the top 100 Producers in that month (he came in 4th).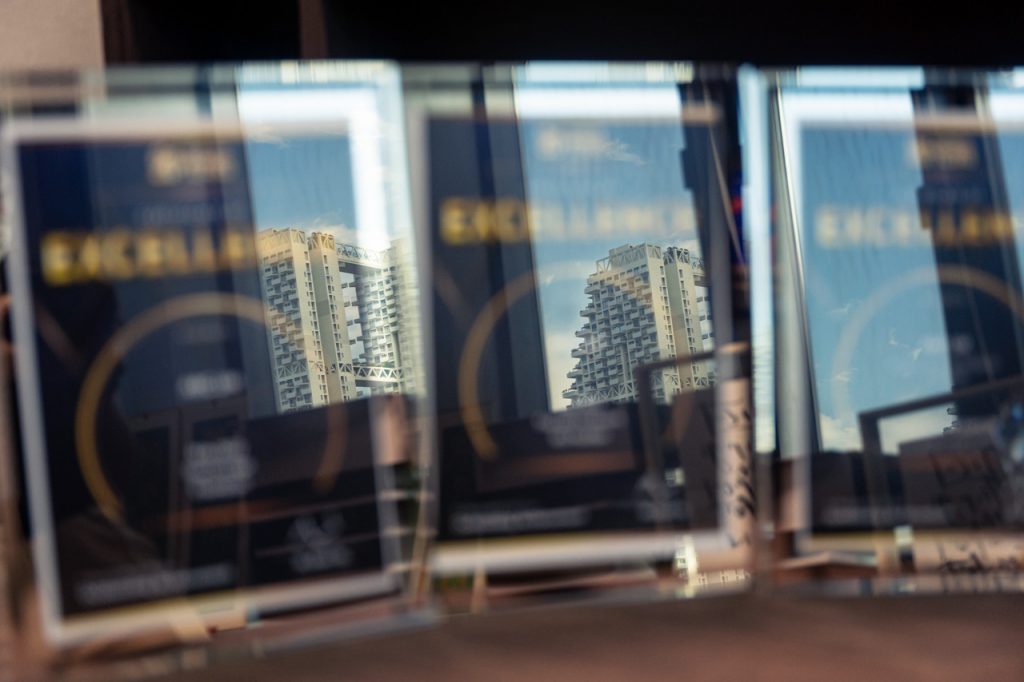 A Brush With the Law
A week later, back at his Bishan office where we were scheduled to meet for a photo shoot, Aric was running late. Suddenly, he darts into the room he shares with his team; a black Louis Vuitton jacket slung over his shoulders.
He apologises profusely. "Suddenly, so many meetings came up," he explains breathlessly.
As he settles in, I spy a framed quotation from the corner of the room: 'Great things never come from comfort zones'.
I'm curious about what drives Aric to work at such a feverish pace. It's the people, he answers.
"It's a people's business," he replies earnestly. "I always say real estate, in its purest form, is business between people—matching people to the real estate they like."
*Ping*. Aric glances at an incoming WhatsApp message but continues talking.
"To do that, you must KYC—Know Your Client." He learned the importance of this value the hard way.
In 2014, Aric tenanted a 5-bedder walk-up apartment to a Singaporean man and his nephew. Unbeknownst to him, they intended to use it as a brothel.
The Criminal Investigation Department (CID) got wind of it and asked to speak to Aric Lim since he had leased the unit. After handing over multiple conversation records as evidence, he was eventually let off with a warning letter.
"I did my due diligence, but I cannot prevent people from lying to me, right?" he grimaces. "They looked so professional; I was a rookie then."
Two years later, Aric underwent what he calls "a rough patch" in his personal life. For the first time in this interview, he appears guarded. Suffice to say that's all in the past now, he assures me.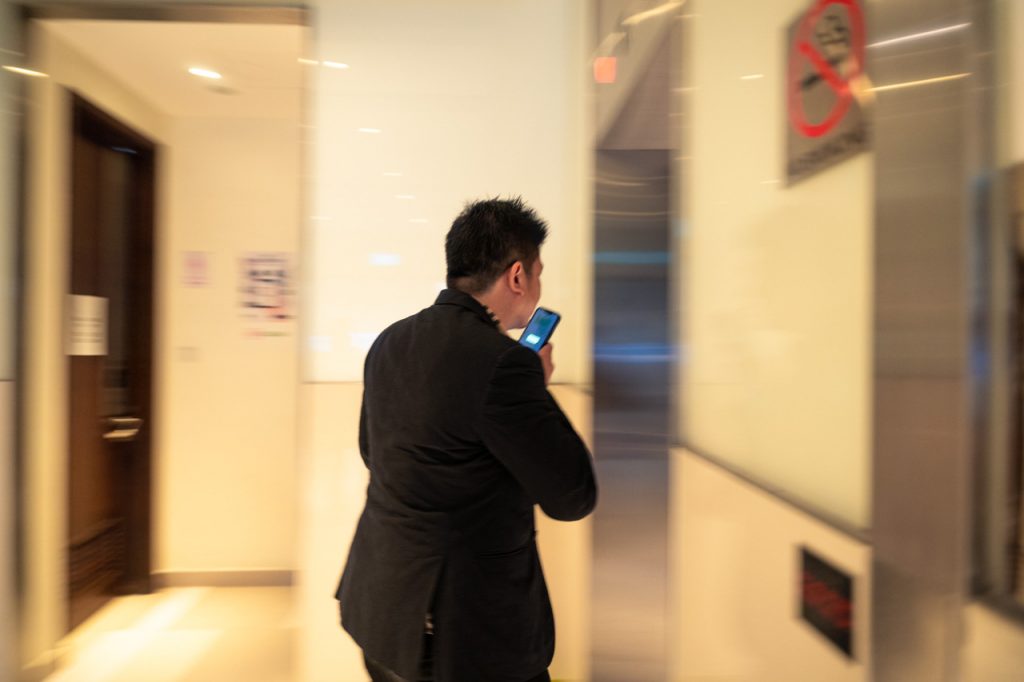 'I Haven't Sold Hospitals'
Aric Lim swerves from one conversation to another like a race car driver.
"I tell you, the situation with this unit is a little unique. If your buyer is keen, we can agree on a price."
Next call: "We are looking for a prime MRT location with heavy footfall. Share a list with me, please. Thanks!
Next call: "Wo guo lai lu shang" ("I will be coming soon").
In between, he told me that the Suntec City deal he brokered was "only S$38.8 million". He's sold GCBs for over S$40 million, buildings, entire hotels, and even shopping malls—one deal was worth S$320 million. He cannot reveal more because he signed a non-disclosure agreement.
Was that his career peak then? I ask.
He pauses to think. "I haven't sold hospitals," he grins. "No, wait, I have not sold anything over a billion dollars—yet! Now, that would be a career peak."
*Ping*. "Hang on, let me reply to this," Aric says. Mid-typing, his phone rings. A client needs him. Phone plastered to his ear, he dashes off.
If you look hard enough, you can catch a glimpse of the cortisol coursing through his body. He breaks into a jog as he nears his Mercedes. He hops in, and with a quick wave, super realtor Aric Lim is off to his next deal. Maybe this time around, it would be worth a billion dollars.
---
If you haven't already, follow RICE on Instagram, TikTok, Facebook, and Telegram. If you have a lead for a story, feedback on our work, or just want to say hi, you can also email us at community@ricemedia.co.