Top Image: Feline Lim / RICE File Photo
All other photos by John unless otherwise stated
This story is written from the perspective of John, a 40-year-old Singaporean man who has been swinging with his wife since 2018. Read from the perspective of his wife here.
Names have been changed.
---
"Hi, there!

We are John and Mary, a married Chinese couple in their early 40s.

Her – 165cm, 55kg, fit and athletic.

Me – 178cm, 65kg, also fit and athletic.

We have been in this lifestyle since 2018 and have been in MMF, MMFF, MMMFFF, MMMMFFFF, MTF, etc.

We are DDF (drug-disease free), polite and non-pushy.

My telegram is – justpressplay123456789

Hope to hear from you."
That is how our introduction to new couples usually goes. Amongst those who reply, only a handful lead to face-to-face encounters, and even fewer into actual hookups.
My wife, Mary, and I have been swinging for a few years now, though I feel partially responsible for getting us into this lifestyle. It all started in 2018 when I started working out with a female ex-colleague in the evenings. My wife was jealous and asked me to stop, but I refused because I didn't think it was wrong for me to hang out with female friends when and if I chose to.
The many discussions I had with Mary about this issue led me to realise what the underlying problem was for me: life is too short to die having had sex with only one person. Mary was my first and only girlfriend and the one I lost my virginity to.
Mary and I started dating after meeting at university, and both of us took up odd jobs so that we could save up to travel after graduating. Eventually, we had enough funds to travel the world for an extended period of time before coming back in 2010 with the intention to settle down.
We got married, bought a flat, and I set up a business. To an extent, we were always the typical Singaporean couple who followed the rules—until I told Mary I wanted to have sex with more people.
I desperately wanted to fool around, but I also wanted to be honest about my desire. So, not being someone who lies (because covering up lies with more lies is tiring), I told Mary I would start exploring. I also let her know that she could divorce me if she wanted, but that I needed to go through this regardless.
Divorce sounds big and scary, but marriage means nothing to me. I've always seen it as a certificate that qualifies Singaporeans for certain 'privileges.' So, given the nature of our relationship, a divorce would have meant nothing to me.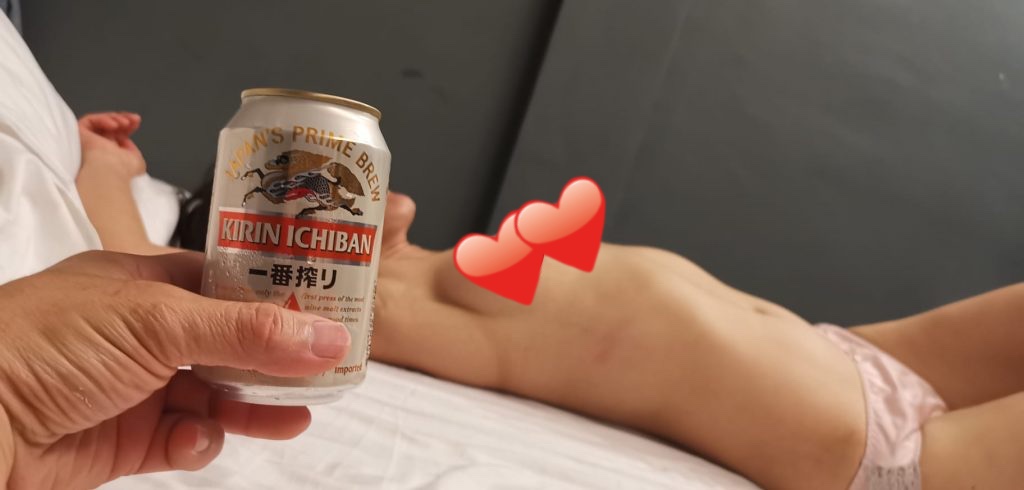 Shortly after I confessed to Mary, my sexual exploration began. Some may call it deprivation. But to me, as long as two adults have consensual fun, paid or not, and cause no harm, then there is nothing wrong with it.
It started with outcalls in Bangkok and Vietnam, followed by my first time with a trans woman in Tokyo. This was followed by trips to Europe and more adventurous experiences regionally as well—have you ever heard of a full dragon service (a full-body multi-sensory experience that stimulates every inch of a man's body) in a 'spa' in Malaysia?
Because I travel a fair bit for work, I always made it a point to google "Beijing/Ho Chi Minh/Bangkok/KL/Paris/Taipei, outcall, adult, massage" before my flights. I am diligent and also careful. I make sure to read reviews and, as best as possible, ensure the service is legitimate.
When Sex Workers Can't Satisfy You Anymore
As I started sleeping with other women more consistently, I realised that paying for sex is a lot like dining out—you eat, pay, leave. There's no need to wash dishes, clean the table, or put in any of the work needed for the meal.
It feels good, and it is easy, but there is no chemistry, no feelings, nor any real intimacy.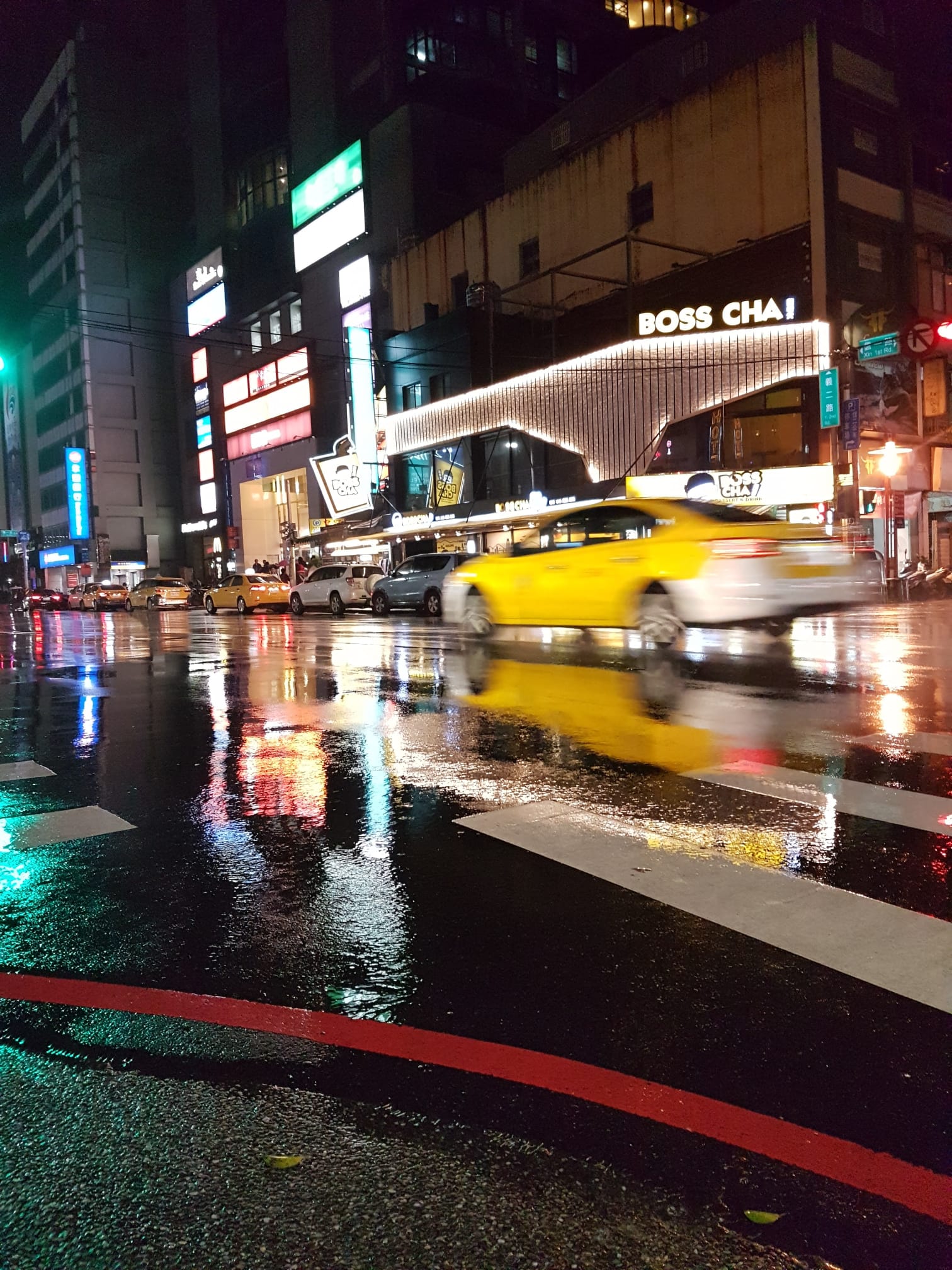 It's natural for humans to want release—you can masturbate and use your hands, toys, or someone else's body. But when you get to a point where you realise you can have sex with anyone you want, you start having a desire for more, which is why we see so many middle-aged men with sugar babies of late.
Some men pay for these long-term arrangements thinking (or hoping) that their sugar baby will give them more than just paid sex. Unlike them, I don't harbour such delusions. I don't believe you can get real intimacy from someone who is paid to offer it. When money is involved, it becomes difficult to see someone's true intentions.
I eventually got tired of engaging purely with sex workers. It's fun, but it doesn't fill the void for long. So I started looking for communities of people interested in casual encounters; those seeking an exchange based more on lust than cash.
And that is how I stumbled upon Undertable, a swingers community in Singapore.
Fixing a Broken Relationship
One night, I went for an MMF (Male-Male-Female) meetup at a hotel. It was my first MMF, and I was excited. The guy, a decent-looking man with a dad-bod, arrived with his girlfriend. Let's call him Tom.
Tom has an interesting kink. He is a voyeur and loves to hide and watch while his partner has sex with another man. The night started with Tom egging me to sneak into the shower and seduce his girlfriend while he looked in from the outside.
That first session lasted 30 minutes at most, and after the couple said their goodbyes, I was left with post-coitus clarity, soaking in the lavish hotel bathtub pondering my life choices.
I felt a wave of emotions take over. I couldn't help but feel a tinge of regret, shame even, at what I had become. Instead of euphoria, I was left with a S$400 hotel bill and an empty feeling.
I reached home at almost three in the morning, only to find Mary halfway through a bottle of sake, crying. I went to her, and she told me she loved me and would accept me even with my chosen lifestyle. I asked her if she would join me and try swinging, and she agreed.
From then on, things changed for the better.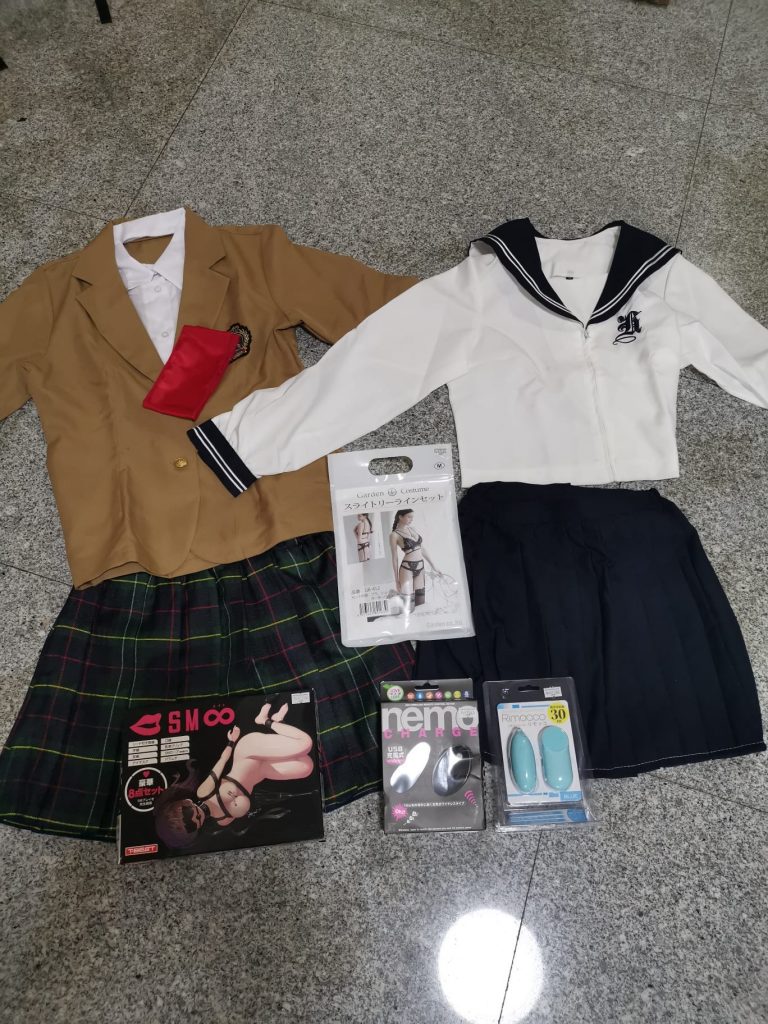 Swinging Together
To ease Mary into this wild world of sexual exploration, I thought a gentle introduction to SRS (same room sex) would be ideal.
With SRS, couples usually agree beforehand on the extent to which they will interact, but this is generally kept to a minimum. Touching is sometimes allowed, but often, it's just about having sex with your partner with another couple doing the same in one room.
We started chatting online with a couple who was keen, and before we knew it, we met the man, George, at a hotel lobby. He was married, mature, and in his early 50s.
After getting to know us briefly, he took us to his room, where we sat down for a chat. Soon, George started kissing his girlfriend, and they proceeded to be more intimate and physical with each other.
"Woah, what is going on?" Mary whispered to me. I reassured her, and we continued watching them until we felt comfortable enough to get it on ourselves.
When it ended, we bid our goodbyes, feeling more flummoxed than satisfied. Evidently, SRS wasn't our thing.
Next, we decided to try a swap. A swap is when two couples have full intercourse with each other, and usually consists of one wife going with the husband of the opposite couple, and vice versa, unless there are bisexual or bicurious individuals involved. In that case, there is more space for experimentation.
Our first 'swap' experience was with a Korean man and his Filipino wife. It was a pretty successful encounter. This was also when I discovered that Mary was much more adventurous than I had thought. That said, we had to keep an open communication line, and I constantly checked in with Mary throughout the process. Sometimes, she wasn't comfortable with the other couples, and we wouldn't proceed to meet them.
Meeting Our 'Regular' Couple
Unlike other one-off encounters, a 'regular couple' is one you meet with regularly. While you may have sex with them, the point is that you know them better and are comfortable enough to meet up and hang out outside of the bedroom as well.
We met another swinging couple, Jacob and Madeline, on Undertable. At the time, I wasn't familiar with what exactly being a regular couple entailed, so I called them before our first meetup to ask them if they were alright with Mary and me not being clean-shaven. For context, many couples on the platform we use expect you to be shaven for hygiene reasons.
Madeline laughed, saying it wasn't an issue because we were only meeting to chat and determine whether we were even a match in the first place.
So we met at GRUB in Bishan. The two looked like a regular married couple, but the stories they told us proved otherwise—among others, they have tried watersports play, FFFFFFFFFFM play, a gangbang, public play, and more. These stories were fun to hear, but what we took away from Jacob and Madeline was the importance of communication and respect for each other.
They taught us to be extra careful when planning encounters and only to play when both of us are okay with the other couple. We felt so comfortable and at ease with them that they have now become our regulars and one of the best play buddies we have ever had.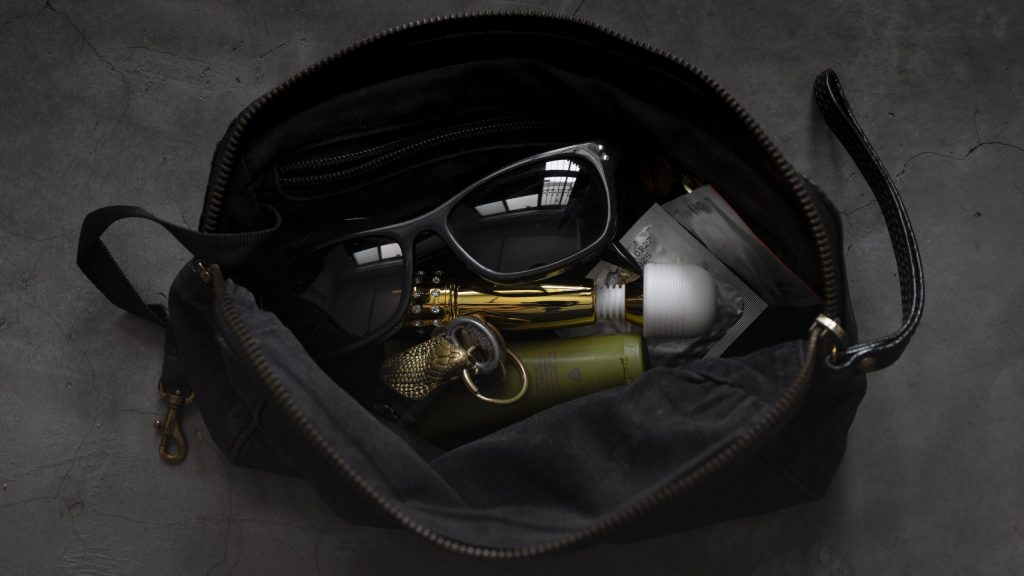 The Boundaries of Sexuality
This journey of exploration—stepping out of our comfort zones and injecting excitement back into our lives—has deeply benefitted our marriage. To take this to the next level, however, there were some experiences I wanted to try alone. For example, I wanted to question and challenge my understanding of sexuality and the nuances of gender. Which would require me to try some pretty adventurous things.
When I was in Tokyo a few years, I tried spending a night with a newhalf (a Japanese slang for a pre-operation/non-operated trans woman). She was patient with me and took things slow knowing it was my first time being a bottom and giving someone a blowjob.
I remember entering the facility and having the manager ask me if I was willing to be penetrated. I said "hai," and he passed me a suppository to ease my bowels before the session. I waited a while before Rei walked into the room. We kissed, went down on each other, and she warmed me up with her fingers before the anal play.
Everything that followed was mind-blowing because, as a straight man, I felt and tried things I never thought were possible. There is a societal misconception that straight men don't ever use their anus for pleasure. Men are missing out. There's no need to be too adventurous. Maybe start with rimming.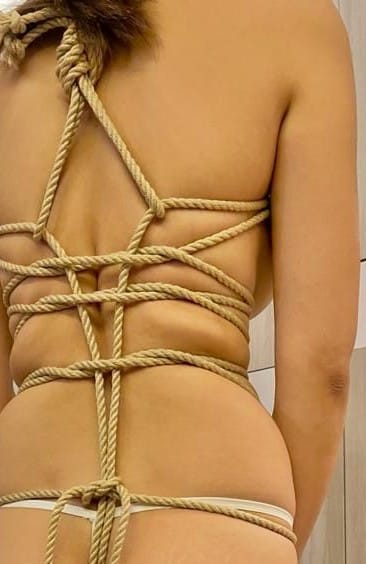 Although I've had sex with a trans woman, I still don't consider myself bisexual because I believe we should all be able to experiment freely without any labels (also, trans women are women).
After taking this step myself, I wanted to get Mary to try having sex with a trans woman. Fast forward a few years: We were in Bangkok, we tried having a threesome with a ladyboy, and to my surprise, Mary loved it. I won't go into details, but you can imagine the combinations that two pairs of breasts, three assholes, two penises and one vagina can get into.
What Next?
We're not really sure what is next in store for us—maybe a visit to a swinging club overseas or a sexcapade with our regulars. But I know that Mary and I have now fostered a new level of trust, intimacy and communication that I want to harness to continue building our marriage.
Our priorities have always been unconventional, and we have always placed little emphasis on the material elements in life. This has led to our ethos that life is transient and needs to be enjoyed in the moment. We've even told each other that we will part ways the day we realise we no longer love each other.
To this day, I thank swinging for introducing a new level of honesty into our marriage. We open up to each other more willingly and listen to each other openheartedly. A deep layer of understanding has opened up between us, allowing us to be more authentic with each other.
We have come to a stage in our life where we have little care left to give about what others think. We are both in our 40s and realise we have a shelf life. We just want to make the best of what remains before our expiry date.
---
If you would like to share your story as well, contact the writer at edoardo@ricemedia.co. And if you haven't already, follow RICE on Instagram, TikTok, Facebook, and Telegram. If you have a lead for a story, feedback on our work, or just want to say hi, you can also email us at community@ricemedia.co