Even as Omicron cases surge in unprecedented numbers, the government grounds its foot on endemicity.
Amidst the ebbs and flows of the pandemic, the goal remains to reduce worst-case scenarios. This is reinforced by the arrival of Paxlovid, an antiviral pill prescribed and prioritized for those at higher risk of severe Covid-19 illness. 
On 22 Dec 2021, the U.S.Food and Drug Administration issued an emergency use authorization for Pfizer's Paxlovid (nirmatrelvir tablets and ritonavir tablets, co-packaged for oral use) for the treatment of mild-to-moderate Covid-19 in adults and pediatric patients.
According to FDA, Paxlovid is available by prescription only and should be initiated as soon as possible after a diagnosis of Covid-19 and within five days of symptom onset. Paxlovid is also not a substitute for vaccination in individuals for whom Covid-19 vaccination and a booster dose are recommended. 
The place of Paxlovid remains open to questions—it's neither a vaccine nor a booster. Still, could Paxlovid cure the virus, and eventually help us achieve a covid-free world?
We spoke to Professor Paul Tambyah, President of the Asia Pacific Society of Clinical Microbiology and Infection, drawing on his expertise to find out more about this novel drug. He delves into its suitability and acceptability for the highly-vaccinated population, and its impacts.
This interview has been edited and condensed for length and clarity.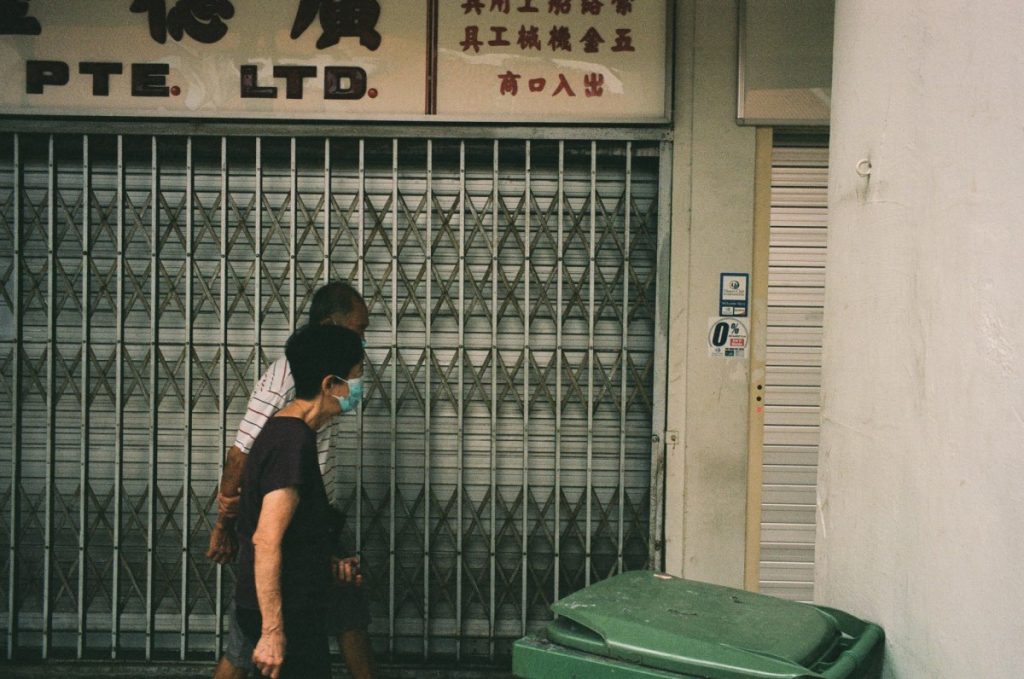 Natalie Tan: How does the medication work and has it been fully tested for suitability for most of the population?
Professor Paul Tambyah: The drug is a protease inhibitor. That means that it blocks the working of an enzyme which is important for the life cycle of the virus. 
The standard treatment regime is five days. In the pivotal trial, a slight reduction in viral load from day 4 to about day 13 was observed. This trial only studied individuals over 18 who were being treated as outpatients within five days of a diagnosis of Covid-19 but were at risk of hospitalization. Most importantly, none were vaccinated which is somewhat different from the situation in Singapore.
The medication has not been fully tested for suitability yet, but there is no reason to believe that the Singapore population would be any different from the people of Thailand, Malaysia, India, Ukraine, and Mexico where the study was conducted. Still, the key question about benefits in the vaccinated has not been answered yet.
Given the difference in vaccination rates between the patients in the trial and the Singaporean population, why is the implementation of this drug in Singapore deemed useful at this stage?
There is still a sizable cohort of older adults in Singapore who are not vaccinated and perhaps could benefit from the drug. Also, we cannot rule out some benefits in the vaccinated although this has not been shown in clinical studies yet.
How would the dosage be determined or controlled for patients of different age groups and conditions? Or is it a one-size-fits-all dosage?
There was only one dose studied in the clinical trial. Like all drugs, the dose was determined after a phase I dose-finding study. The clinical trial referenced above was for people over 18 but the US FDA emergency authorization was for "treatment of mild-to-moderate coronavirus disease (COVID-19) in adults and pediatric patients (12 years of age and older weighing at least 40 kilograms or about 88 pounds) with positive results of direct SARS-CoV-2 testing, and who are at high risk for progression to severe COVID-19, including hospitalization or death". 
There may be adjustments to the dose in children and adolescents but it is too early to tell.
With the vaccine take-up rates (full dose: 94% of the eligible population and 91% of the total population) and booster shots (68%) in SG, how useful is this antiviral pill projected to be?
As mentioned, the trial only studied non-vaccinated individuals and was before the emergence of the Omicron variant. The current MOH data suggests that 99.7% of cases in Singapore are mild or asymptomatic thus it is unclear if the small benefit of the drug in outpatients is going to be useful here.
There are also no published studies on this population.
This drug, albeit its perception of usefulness in treating patients and reducing infections, is still a pretty novel introduction in Singapore. Hence, would you say that this drug is more of an experimental aid to the current situation of the surge in Omicron infections, rather than something we should rely on for the end of the pandemic?
Experimental is an emotive word but the fact is that the authorization in the US and Singapore is still under emergency use regulations. With more data, it is likely that the drug will be fully approved and find a niche where it is useful.
Given the evolving variants of the virus, such as the new Omicron variant BA.2, how fast can it help us play catch-up with the virus?
The virus is evolving like all pandemic viruses into a more transmissible and less virulent virus. That happened even with the deadly "Spanish flu" of 1918 which became the dominant circulating strain of influenza from 1919 to 1957.
There is no reason to believe that this virus would be any different and thus drug development is complicated for a virus that is becoming more and more adapted to the human host, i.e. less and less virulent.
Can the pill also reduce the risk of suffering from the long term effect of covid, or is it just to prevent one from falling severely ill in the present? Would you say that this pill is a cure for covid?
There is no evidence that Paxlovid has any effect on long covid which is not easy to classify anyway. The drug is useful if taken early in the disease as it may reduce the risk of severe disease from low to very low.
It is not a cure. In phase III clinical trials, there were cases that needed hospitalization despite treatment with the drug although these were fewer than in those who received placebo.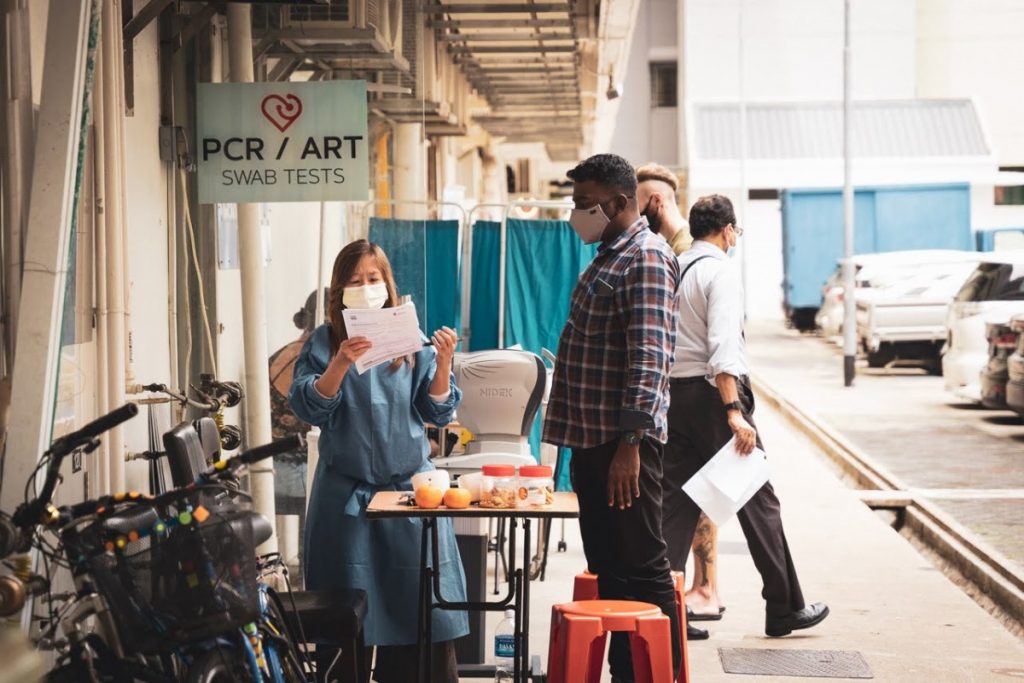 How are the potential risks (e.g: health risks to patients) weighed against the benefits?
There are major side effects of the drug in particular diarrhoea and drug interactions. Early in the pandemic, we used Kaletra (lopinavir-ritonavir) which uses the same co-drug as Paxlovid (nirmatrelvir-ritonavir) and many patients had quite disabling diarrhoea. 
Once we found out that it did not work that well, we stopped using Kaletra because of the side effects. If that happens with Paxlovid, then the side effects may also limit its use. 
Many people who are worried about the long term side effects of the vaccine may feel more comfortable knowing that there is a drug that they can take early in the disease for just five days to prevent hospitalisation or severe disease.
Would this drug be beneficial, or even of any use, to individuals who are not deemed severely at risk (as stated for the usage of this drug here in Singapore), but would want to take the pill as a precaution against the virus?
It may be beneficial but the benefit of Paxlovid is likely to be small in which case the real risk of side effects would make it less popular amongst those for whom it is not actually indicated. 
Do you think then, if this drug would add to the cynicism and hesitation of some of the population, who feel this way towards vaccines and boosters that are claimed as protections against the breakthrough of the virus?
That is hard to tell as I am not a social scientist and do not have a good handle on the data. I think that the ordinary individual would be happy that we have more resources to keep this virus in check, especially for the small number at risk of serious complications.
Since clinical studies are still ongoing to ensure the continued safety and efficacy of Paxlovid and given the uncertainty of science, would this pill likely be accepted by the public (who are increasingly worried about damaging side and long term effects)?
Many people feel more comfortable with a short-acting drug that is just taken twice a day for five days rather than a vaccine that can induce a long-lasting immune response.
How would Paxlovid impact the current workload of healthcare workers?
If it really works, it might reduce the number of hospitalisations which would be good. In Singapore, however, the majority of patients hospitalised are hospitalised out of an abundance of caution rather than for clinical indications as such, thus the impact may be more limited.
Is the medication part of the plan of living with COVID-19, or is it to expedite the process into the elimination of the virus? How long will it take?
Most countries all over the world have recognised that this virus cannot be eliminated. Similarly, we have decided to abandon the zero covid policy and move towards a living with the virus strategy about four to five months ago.
The best way to think of this drug is like oseltamivir (Tamiflu) for influenza, it is useful in some selected settings and for some patients but does not have a major public health impact for seasonal influenza in Singapore. The same is likely to be true for Paxlovid in the future for endemic coronavirus.
It is a matter of implementing these policies that take time. Some endemic diseases are deadly especially in the elderly such as tuberculosis despite having multiple drugs available and some have no treatments such as dengue so it is not a matter of how serious the disease is or how many drugs are available for treatment but rather the will of the public health leadership to accept the reality that the virus is currently everywhere. The goal is to protect the vulnerable and stop large outbreaks in those at risk as we do for dengue fever.
---
If you haven't already, follow RICE on Instagram, TikTok, Facebook, and Telegram. If you have a lead for a story, feedback on our work, or just want to say hi, you can also email us at community@ricemedia.co.