In 'Singaporeans Abroad', we share with you the stories of locals who—thanks to living in a globalised world—have found success in different corners of the globe, whether financially, romantically, or for the pure joy of adventure.
We've recently heard from Ronald, the Singaporean retiring on a 5 acre farm in Australia, Kathy, who moved to Cape Town to pole dance, and Paul, who cleared Taliban landmines in Afghanistan.
Now, we bring you, Chris. Although Chris didn't have the smoothest journey with Mandarin as a Mother Tongue, he finds himself seeking to learn it now, in Jersey, UK.
---
I've always been more interested in learning about languages than learning a language itself.
When I was in primary school, my parents flitted through four tuition teachers like the pages of a magazine before settling on one. After failing Chinese for two consecutive years, they debated switching me to Malay. But my linguistic woes were finally explained at the age of 11 by a diagnosis for mild dyslexia.
Ever since then, I dropped Mandarin and never looked back. When we're in Singapore, it's very much possible to be in a segment of society where Mandarin merely exists on the periphery of our conversations. In fact, many of us could get by without ever speaking Mandarin at all here. So I never quite saw the need to learn it.
I could've gotten through the rest of my life without any interest in any languages. Still, my educational psychologist explained that having dyslexia did not necessarily mean being bad at all languages.
"English and languages with a similar alphabet system should come slightly more easily as you're familiar with the letters."
Perhaps this was why taking French in secondary school JC proved to be less of a challenge.
When I was in St Joseph's Institution, my mother felt that it would be good to learn any other language after being exempted from taking any Mother Tongue for 2 years.
Funnily, even though French was not my native tongue, it rekindled my interest in languages, albeit for only a year. I slowly started to believe that perhaps I didn't have to be bad at all languages, even if I wasn't extremely fluent in it.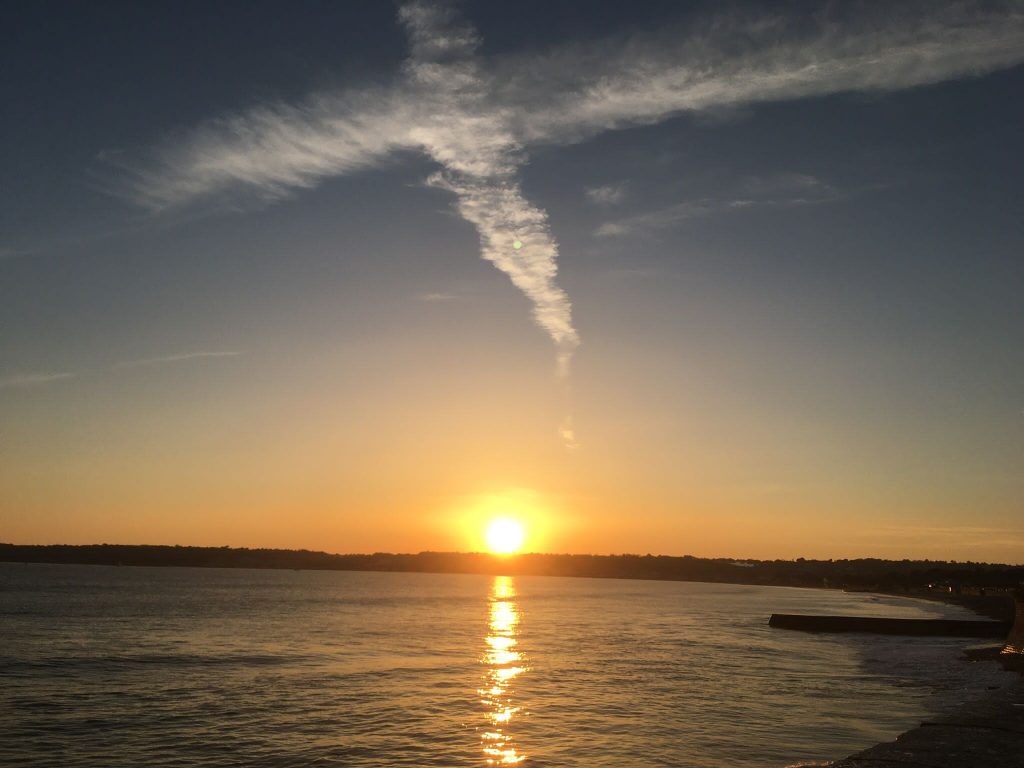 My subsequent encounter with learning a new language only arose when I decided I wanted to do an internship in KL for the UN High Commissioner for Refugees. I was keen on learning about international law, and this seemed like an excellent opportunity to start.
Learning Malay helped me converse with food stall owners and taxi drivers. It was particularly useful at work as I spoke to asylum seekers who would speak "pasar" Malay with me in addition to their native languages. I started by piecing fragments of Malay verbs and English nouns together, forming simple sentences like "Bini you kena tangkap, ya?"
Honestly, despite having the chance to learn other languages, my experience with Mandarin had inevitably influenced the way I viewed languages as a whole. My family speaks mostly in English, with the occasional Cantonese thrown into the mix and with all my stumbling blocks, it felt easier to do without Mandarin. As a result, I guess I developed a kind of utilitarian view of languages: if it doesn't serve me in any way, then I don't need it.
To my surprise, my earlier experience with French proved its function when I was studying law in England after NS. I wanted to learn more about international law, which uses predominantly English and French. Hence, I found myself picking up the bits of French I knew from secondary school and putting them into the French module I took in university. It was incredibly reassuring that I hadn't completely forgotten what I knew, and it was a great refresher course.
I've noticed that many French speakers are passionate about promoting their language. In Singapore, for example, any opportunity to speak French is likely manufactured, but I recall my teachers at the MOE Language Centre piquing my interest through facts and trivia instead.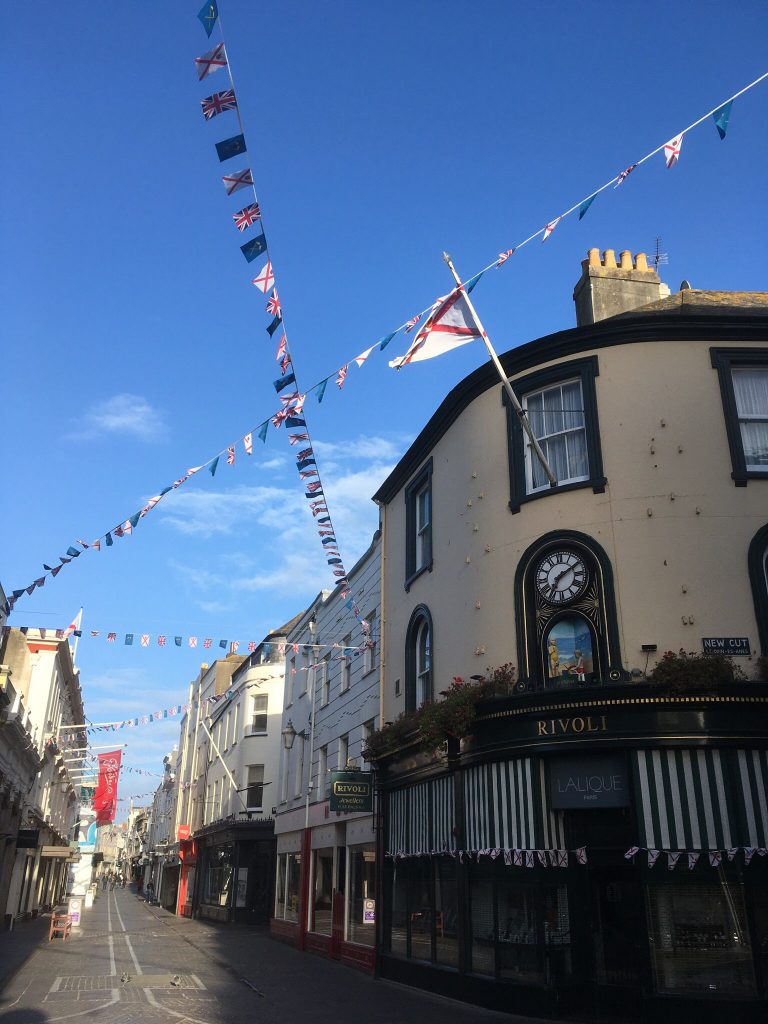 Knowing that it was the official language in almost 30 countries or that every continent has at least one territory that speaks French, made learning the language enticing despite my lack of French roots. It felt like I was learning a language with a rich cultural history and ongoing relevance.
When we're learning Mother Tongue in Singapore, we take for granted there must be some form of affinity to the language. We put people in boxes, so there's an assumption that those who take a certain Mother Tongue usually belong from a certain race and would therefore possess a basic familiarity with the language. This assumption instils less effort amongst Singaporeans to 'sell' our supposedly native tongues.
Growing up, we were never really told why it's useful to know our mother's tongue, let alone develop our relationship with these languages. This rote learning prioritises academic success and prevents us from seeing languages beyond an end goal in school.
In contrast, the playing field for French in secondary school was levelled, with everyone starting from scratch. I even recall how the first few lessons were taught primarily in English so that everyone could get a firm grasp of the foundations before moving on. It's something that we don't quite see in juxtaposition with our three common Mother Tongues.
My first immersive experience of learning French was when I eventually visited France, in the quiet town of Amiens, while I was studying law in England. It was simultaneously intimidating but enriching because it finally felt like a genuine practice ground for all those years of lessons.
In hindsight, my relationship with languages has improved over the years, and I'm grateful to be more in control of my learning. In fact, it's probably what led me to learn Chinese now all the way here in Jersey, 11 thousand kilometres away from home.
I was on a six month secondment in France in 2019 after the first one and a half years of my training contract in London. Yet, I still felt more qualified to practice law in English. And that is something I can do here in Jersey. What I like about this small island is how it blends both its Francophone, Norman past with British influences and business links into the place I live in today. In 2020, I was intrigued by the business links it provided as an offshore financial centre and wanted to experience working and living in Jersey for myself.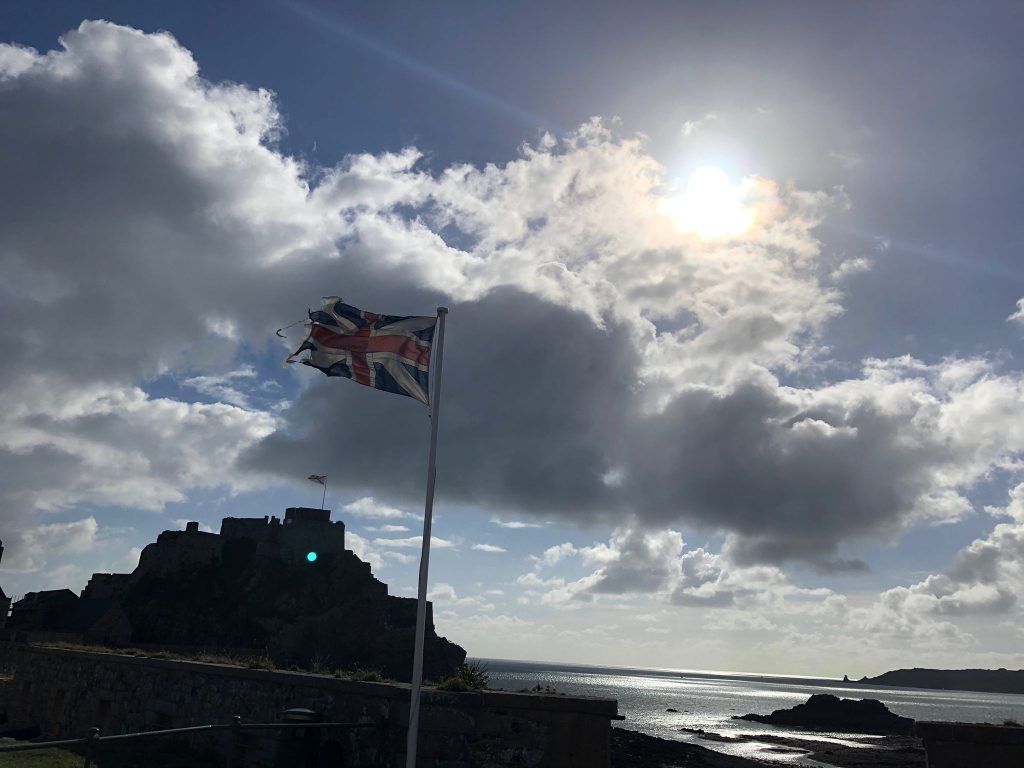 Jersey is smaller than Singapore, coming up to a total of about 120 square kilometres. That makes it about one-sixth the size of Singapore with a population of close to 110 thousand people—which is kind of the size of Bedok if I'm not mistaken. So it's interesting living in this compact ulu yet scenic island off the coast of France.
I wouldn't have expected to come back to Mandarin so many years later here in Jersey, but I like how I can explore the language in a way I'm interested in.
I'm taking an online one-to-one class for Mandarin organised by a language school based here in St Helier. It lends me a lot of flexibility in my learning and I regularly bump into the teachers while walking through town. I can learn about things like the vocabulary for anti-money laundering regulation or anything else that I'm curious about.
What's nice is having this autonomy over my learning. I don't have to be worried about being punished if I don't do my homework and hypothetically speaking, if I ever got tired of the language, I could stop lessons right there and then.
I have the freedom to learn, which makes learning all the more fulfilling because I'm doing it out of a want, not a need.
Coincidentally, it also helps that technology is advancing so robustly these days. So even though I still struggle with writing the Chinese characters by hand, I can now use the keyboard to help me type out my sentences.
Although I've spent a lot of time and distance from Mandarin as a language, I don't think it took me away from embracing Chinese culture. Language and culture are often closely intertwined but also mistakenly assumed as interchangeable. However, I don't believe that having the mastery of a language necessitates being part of that culture.
I don't see myself as less of a Chinese merely because my Chinese isn't great, as I believe culture can be embraced independently of the language. Being Chinese, for instance, can often be emulated through Confucian values like filial piety or responsibility. It's an intrinsic sense that can be shaped through various facets.
My mother used to say: "My children can't speak Chinese, but they have Chinese stomachs."
Today, my sense of identity has grown beyond my fluency in Mandarin, yet my interest in languages has extended to include it.
---
If you haven't already, follow RICE on Instagram, Spotify, Facebook, and Telegram. If you have a lead for a story, feedback on our work, or just want to say hi, you can also email us at community@ricemedia.co.