Top image: Shiva Bharathi Gupta / RICE File Photo
Are Singaporeans actually busy, or are we just really good at appearing busy?
In a recent survey by Slack & Qualtrics, Singapore's workers came third in the world for performative work, with 36 percent of their time spent acting busy instead of actually being productive.
The 'global' study only spans nine countries, however, so it's probably wise to take the findings with a pinch of salt.
But tales abound of our colleagues engaging in 'wayang'—a Malay term adopted into Singlish, describing the art of pretence—right in front of our bosses. And on occasion, we might find ourselves as the ones wayang-ing.
---
"This is not me, but one of my colleagues. I'm not sure why, but when our superior walks over, my colleague would be tapping her keyboard really loudly. Note that she's using a laptop, not one of those mechanical keyboards.
I could tell that she wasn't busy. Whenever I peeked at her screen, she would be on Shopee or Lazada. I never asked why she chose to tap on her keyboard viciously, but I guess it works."
– Charlene
"When I was a waitress, I pretended to be busy by hiding in the store room—acting like I needed to find things. I also spent some time hiding in the kitchen.
It was definitely a fun game of hide and seek but looking back, I know that it's unfair to those who are actually working hard. I also did a lot of unnecessary things like washing and folding aprons and cleaning tables that were already clean."
– Rachel
"When I was in a graphic design internship, I would spend a lot of time making minute changes to my work. On one hand, I am quite the perfectionist trying to make sure that the spacings were even and that everything was perfect. But on the other hand, it was also a way for me to kill time.
It could take me two to three hours to fix little insignificant details that my supervisor might not even notice. But, she never questioned me on why I took so long. I guess she focused more on my outcome rather than how long I took."
– Daniel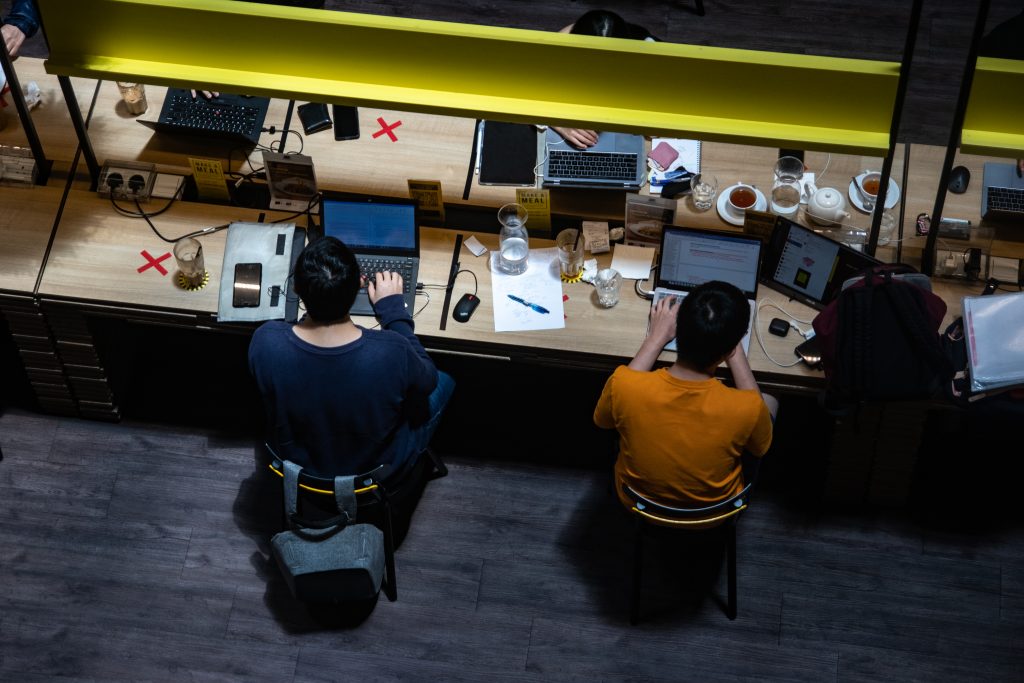 "I used to work in an office and workshop space that required me to move around quite a bit.
For some context, the office is on the second floor and the workshop is on the ground floor. When I'm walking from one place to another, I would pop by the pantry and hide there for a while. No one really suspected anything because if they asked where I was, I would be 'busy with something else'."
– Jeremy
"I would watch videos on YouTube with another tab ready with an Excel sheet or Word document to open in case someone walks past me.
I mean, I'm done with my work, but I'm not allowed to go home. It's actually kind of weird that we can't go back after we're done, and we still need to look busy. If we don't, we will be assigned more work. I think companies should allow their employees to leave after they're done with the work for the day."
– Kai Ting
"This was when I had my first part-time job at McDonald's and it does not reflect who I am now.
Aside from making the fries, I would also be assigned to clear the rubbish during the off-peak hours. After lugging a few bags of rubbish to the back, I would spend a few extra minutes wandering around the mall, sometimes even getting a snack from Value Dollar. And when I return, I would take my time washing the trays until my fingers became pruney."
– Calvin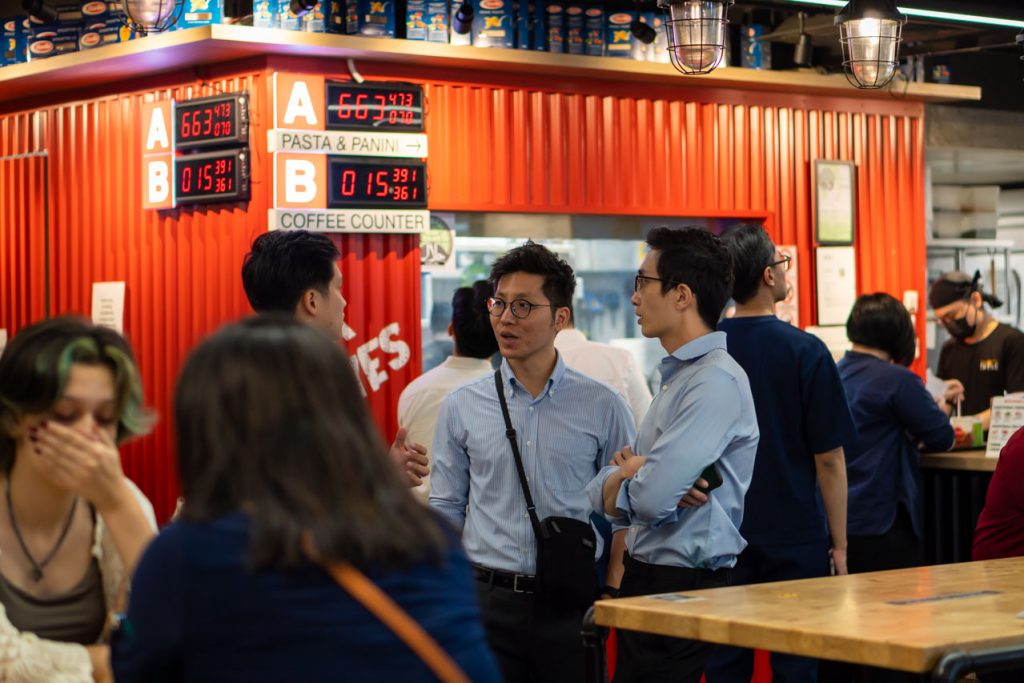 "I'm so happy Work From Home (WFH) arrangements have become more common.
When I need a break when working from home, appearing busy is as easy as setting my status as 'busy' on Microsoft Teams. I'll normally make myself something to eat or drink. But there has been one occasion where I accidentally fell asleep. Luckily no one contacted me."
– Jolene
"As part of the human resources team, I had to conduct interviews. I would book rooms for three hours for two-hour interviews—kind of kiasu, but it also gave me extra time to rest. I would also spend time 'bonding' with some of my colleagues by chit-chatting with them. In actual fact, it was more like a group of colleagues who wanted to look busy.
But I definitely made closer friendships with the people in my workplace after that."
– Eleanor
"Sometimes, when my mind feels hazy, I'll leave the work I'm supposed to do open on three-quarters of my screen while I quietly scroll through Instagram, Shopee, and Twitter on the other quarter.
When I see or sense anyone approaching, I would be ready to fill the screen with my work tab."
– Chandler
---
If you want to share your story with us or have feedback on our work, email us at community@ricemedia.co. If you haven't already, follow RICE on Instagram, TikTok, Facebook, and Telegram.