Top photo by Marisse Caine
Since the coronavirus outbreak and the start of Circuit Breaker (CB), the Singapore government has made billions of dollars in wage relief available to Singapore citizens. These were announced in 4 stages: 18 February with the Unity Budget, 26 March with the Resilience Budget, 26 May with the Fortitude Budget and the Solidarity Budget on 6 April.
The various schemes have been imperative in providing a safety net for underprivileged Singaporeans, especially those who lost their jobs or had their earnings reduced. But not everyone has had a positive experience trying to access wage relief. The grants have been inaccessible to younger individuals, the application process is bureaucratic and complex, and it isn't always clear who qualifies for them. 
One scroll through Facebook group 'SG COVID-19 Creative/Cultural Professionals & Freelancers Support Group' reveals dozens of stories of individuals struggling to gain approval for grant schemes. 
Many of these were addressed in a recent post by group member Sharmila Melissa Yogalingam, in which she shares observations and tips on how to get accepted for the Self-Employed Income Relief Scheme (SIRS): "Hey everyone struggling with SIRS, Yes I see a lot of you are simply perplexed [about] why you were rejected for SIRS, and I have been helping a few members off site plus my own freelancers on this, which has given me an opportunity to study & analyse HOW the authorities decide who gets SIRS."
In addition to sharing strategies on how to have a successful SIRS application, in her posts, she speculated that individuals must have earned at least $1,500 in 2020 to be eligible. Dozens of netizens commented, sharing their experiences of rejection, and what to do when trying again. 
As I went through the comments, it became apparent that most people in need of relief are unable to access it, or cannot understand  why they are being rejected. So I spoke to 5 young professionals—some of whom succeeded in getting funding support and others who didn't— about their experiences trying to access the government support funds.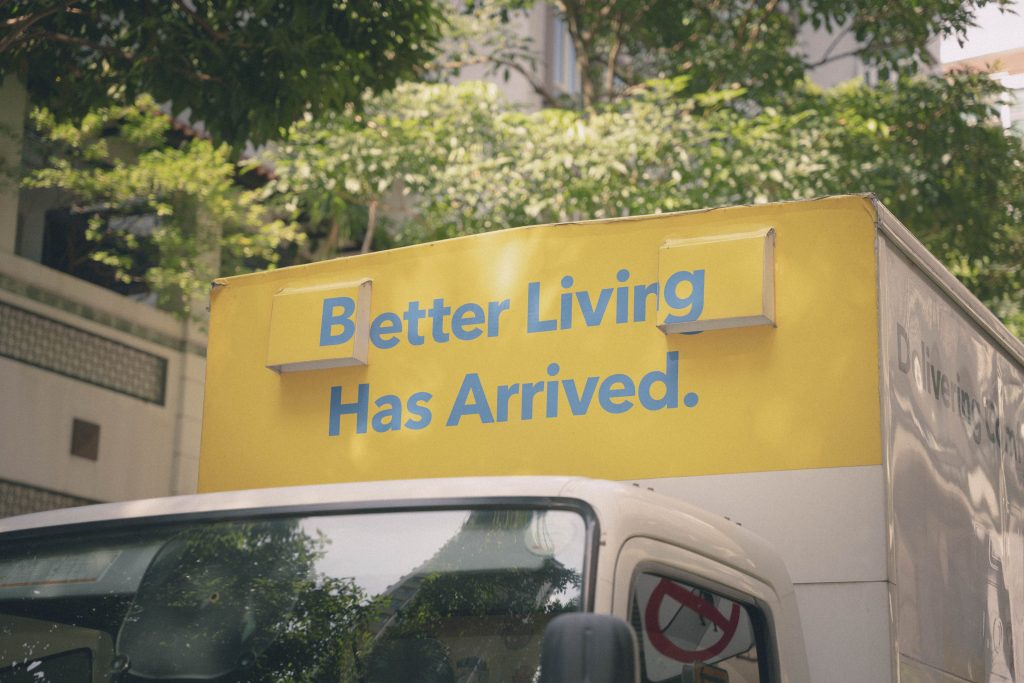 Vanessa
I'm in my early thirties, and I'm a distributor for medical grade water ionisers. I'm self employed, and I sell high ticket items (costing over $6000 SGD). I started out selling to individuals, but before Covid-19 hit I was targeting businesses. All the deals I had fell through because of the outbreak, since businesses were either closing down or had decreased profits. 
Most companies and individuals are trying to keep afloat and not spend on expensive items, so my sales have plummeted. When it got really bad, I tried to apply for the Self-Employed Person Income Relief Scheme (SIRS), but was unfortunately rejected.
For the first few weeks, it was impossible to apply because their site was only accepting a certain number of applications at a time, and only within a certain time frame each day. 
Once I got through, the process for applying was relatively easy and straight-forward, and it took about a month for my rejection notice to come in.
I wasn't accepted because of the criteria that states you "live in a property with an AV of not more than $21,000." I live with my parents, so their property was considered mine for the sake of the application. I honestly don't see how that's relevant. I might live with my parents, but they do not help me monetarily at all, and this property is not owned by me.
Eileen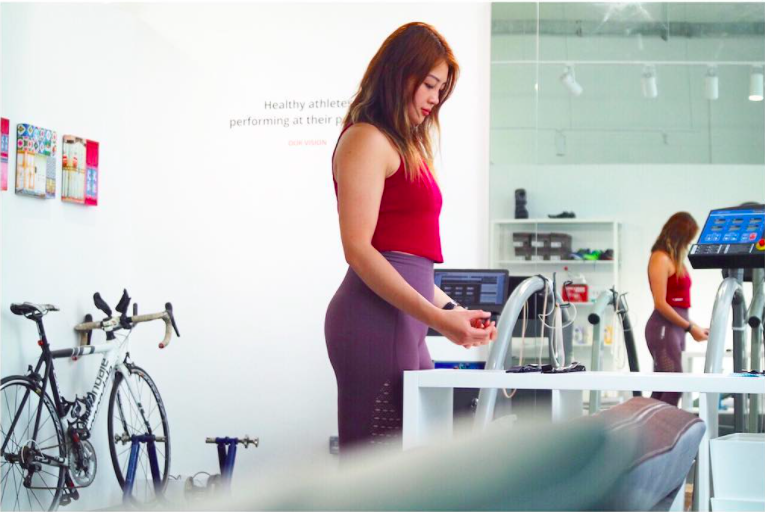 I'm a freelance personal trainer and fitness instructor. As my income mainly comes from one to one personal training and from conducting fitness classes, I was left with almost no income when Covid-19 hit. 
This was really frightening for me because I am already in a vulnerable economic situation. My father passed away in 2019, and I still have student loans to pay off monthly. 
When CB hit, I knew I wasn't going to make it out without help. I had panic attacks and faced constant anxiety from losing income, and the fear of not being able to keep up with student loans, bills and living expenses.
So I applied for SIRS, and got my first payout at the end of May. Initially, I faced some issues applying, largely because the website kept crashing on me. I also found it hard to understand whether I qualified for the scheme, since I am only self-employed since last year. The information online was scattered and unclear at times. 
When you apply, you have to submit all your documents. For this, I had to take some time to file my income taxes before proceeding with the wage relief application. 
I got rejected the first time, as there were issues with the documents I provided. So I had to sort out my documents and apply again. The second round through I was accepted, and the first installment of $3000 came in.
This came as a relief, since my father was the breadwinner of the family. If it wasn't for SIRS, I don't know how I would be coping financially. It allows me to pay for my living expenses and bills, buy medication for my sick dog while keeping up with my student loans. 
In hindsight, the most complex part of the application process is sorting out your documents, especially for self-employed people who don't have income tax and payment slips to prove that they are self-employed.
Andrew*
I'm in my early twenties, and I work in advertising. I also run a side business in fitness and training. When Covid-19 struck, I was furloughed and my business revenue dropped by about 90%. I still have overheads to pay though. I couldn't keep the business afloat on my own, so I had to seek out government support.
It was a week after the first budget was revealed that I made a request for SIRS, because only then was it opened for all self employed people. I couldn't get through for the first 3 days because of the influx of people signing in, so I assume that to date there is a huge number of Singaporeans signing up for this.
During this time, my income was cut as well, but I was continuing to pay my staff and part-timers while introducing all the cost cutting measures. I didn't know for how much longer I could go on like this. 
The main observation I made from the process is that the application is only easy if you have diligently done all your paperwork for the previous financial year. I am lucky because I worked in the government before, so I had all the necessary documents ready before I submitted (these include the tax payment for the financial year of 2019-20).
After about a month and a half, my application was processed and I was given $1000 a month for 9 months starting June. The amount is given in $3000 blocks in June, August and October.
It was a substantial amount to keep my head above the water. Now, I can buy my daily necessities and focus on my task at hand without worrying that my business will go under. It is good for now, but I still worry about the future. If the economy doesn't pick up, I may have to consider taking hardline survival measures in my company. 
Caitlyn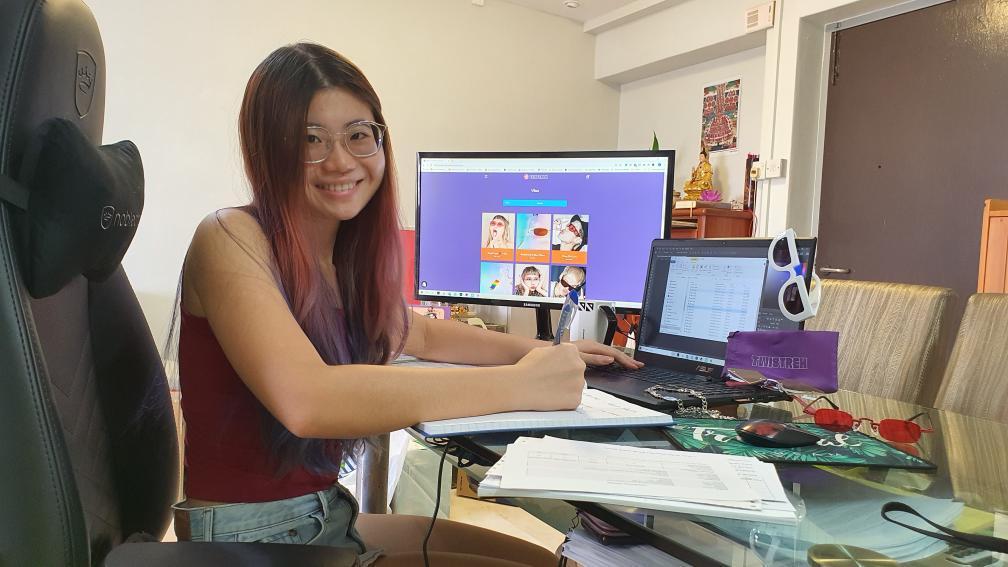 I am the owner of a retail and trading/manufacturing company. I used to work in my father's luggage business before I opened my own company, Twistrek Eyewear.
For most of last year, I invested heavily into launching our luggage line in Singapore, as well as our luggage manufacturing factory. Covid hit the tourism industry hard, and therefore the luggage business as well. 
At first, we suffered from a 60% fall in revenue every month after CB hit. Most of my clients that were intending to place orders cancelled. Even worse, some of my clients couldn't pay for their orders. On top of all of this, my mother got temporarily removed from her job. I also barely have an income, so we are all going into our savings.
As I am below 35 years old, I wasn't eligible to get SIRS automatically. The process was surprisingly smooth—aside from the site crashing for the first 1-2 weeks. I waited a couple of weeks and applied with all the documents requested in the NTUC SIRS page checklist, and had no issues.
After about 3 or 4 weeks, I got my first payout of $3000.
Ella*
I'm a young professional in my twenties, and I have been in the advertising and branding industry for over 2 years now, working within the client servicing department.
When CB started, things seemed to be going smoothly for me—until I was let go from my job in a round of Covid-19 layoffs. That is when things got difficult, as I pay for my own rent and expenses. I practically live from paycheck to paycheck, so things were extremely uncertain. 
I decided to apply for government support, which I didn't end up following through with for various reasons. 
For me to apply for wage relief, I would have needed to submit a form to my respective community center with relevant documents for proof. I don't understand why this is something that wasn't made easy by an online application. The thought of having to interact with public entities ignites my anxiety. Particularly, the feeling of sheer embarrassment of losing your job, and having to feel that while explaining to someone that you need help financially. 
It was made too complicated for something that hurtful. They needed me to ask my previous employers for proof of my salary, which I wasn't ready to do. It would have required me to revisit the memory of being fired, as well as receive the constant "I'm sorry this has happened, but we didn't have a choice" from my boss when I know those words aren't sincere. After which, I would have needed to go down to a CC and further explain my difficulties to a stranger, reliving the shame that I've already been carrying on my shoulders, for something that could so easily have been made private.
As per our research, the support grant for those who have lost their jobs can now be done online as well. 
Have you tried applying for a government wage relief scheme? Tell us your story at community@ricemedia.co.