Top image: Stephanie Lee / RICE File Photo
Do you ever feel like a plastic bag, drifting through the wind, wanting to start again?
When Katy Perry dropped the banger that was 'Firework' 13 years ago, "How does a plastic bag feel anyway?" was probably what teenage me thought.
And yet, here I am today. Emotionally empty, aimless in life, and worried about having to pay extra just to bag my trash in a few months' time.
So will everyone else. Most of Singapore's biggest supermarket chains—Cold Storage, NTUC Fairprice, Giant, Sheng Siong, and Prime Supermarket—will start charging five cents for each disposable carrier bag from July 3.
Life Is Plastic and It's Not Fantastic
When you look at the statistics, the move makes sense.
For a tiny country, we produce a staggering amount of plastic waste. It's a number that's so large most of us can hardly visualise it, but in 2020, we generated 868,000 tonnes of plastic waste. This, according to the Minister for Sustainability and the Environment (MSE) Grace Fu, in a 2021 speech.
Here's something a little easier to parse. On average, each shopper brings home 146 plastic bags from supermarkets each year, which adds up to 820 million bags, according to a 2018 report by the Singapore Environment Council.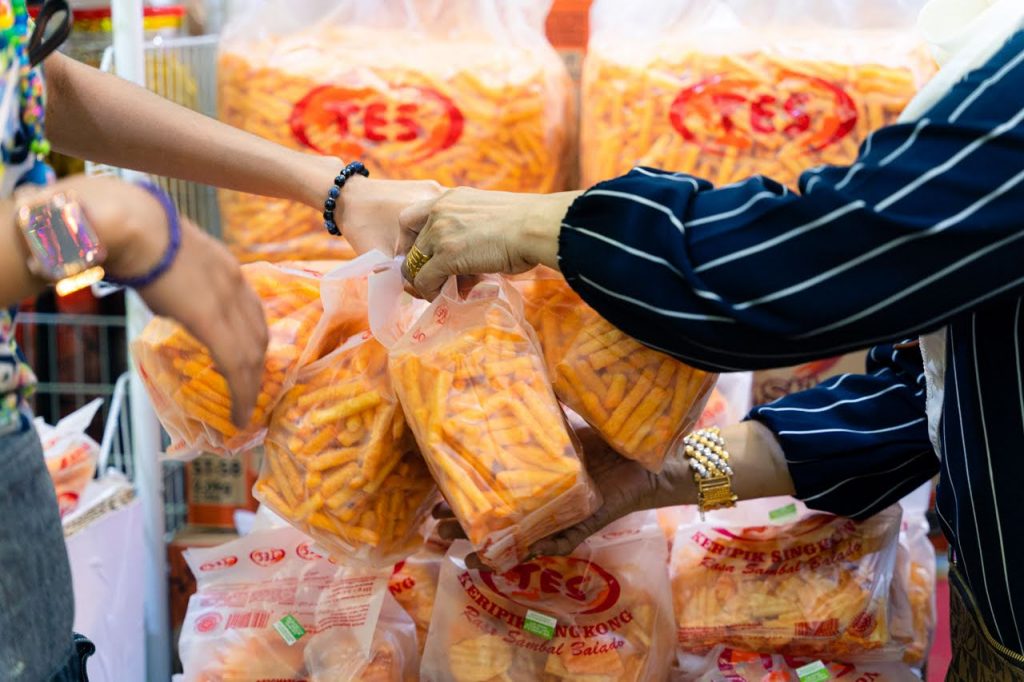 And that's from supermarkets alone. Think of all the other plastic bags we naturally accumulate: The ones you get when you dabao a meal, buy something from a retail store, or bring an umbrella into a mall on a rainy day.
For all the plastic waste we create, just 6 percent of it is recycled. The rest of the plastic is incinerated and buried in Semakau Landfill, which is rapidly filling up and set to run out of space by 2035.
Plastic Bag Tax: Why It Works
So we have a plastic problem—a big one. Fortunately, it does seem that charging for plastic bags is the right way to go.
Similar schemes in the US and the UK have seen great success, with a significant number of shoppers opting to switch to reusable bags or simply go bagless.
In Singapore, you'd probably have already noticed some chains such as Cheers and certain NTUC FairPrice outlets implementing plastic-bag charges ranging from 10 to 20 cents. Between 2019 and 2020, these stores saved 15.6 million plastic bags.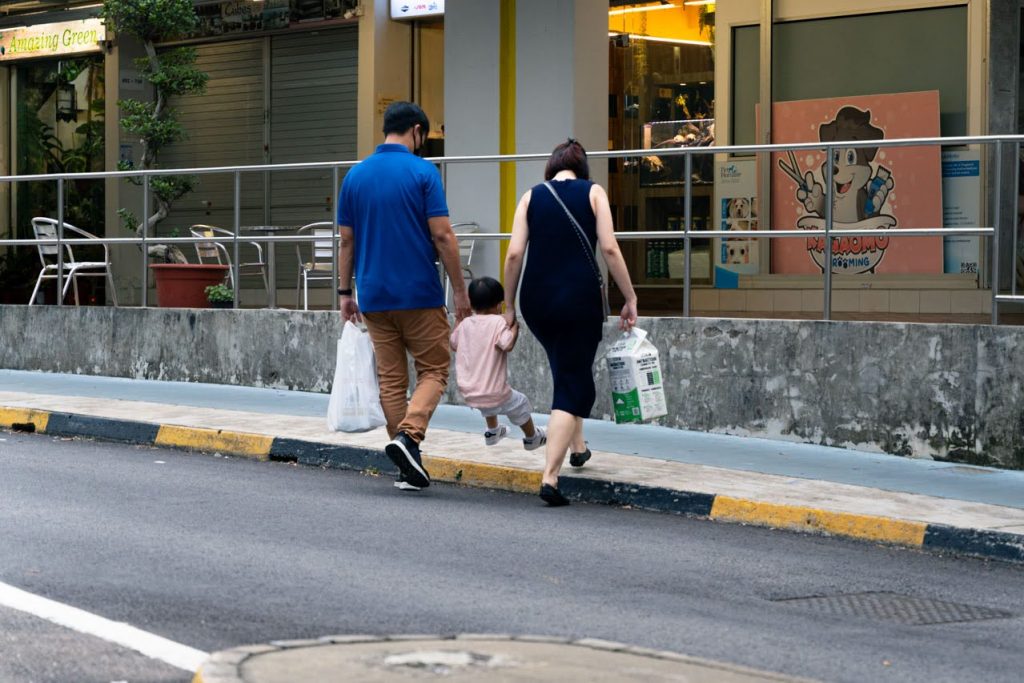 Interestingly, it's not so much the amount charged, but the psychological impact of the charge itself that leads to behavioural change, some experts theorise.
Simply having a charge in place, no matter how small, removes plastic bags as a default entitlement. According to psychologist Adriana Jakovcevic of Buenos Aires University, this small disruption is enough to get customers to reexamine their reasons for using plastic bags.
Is a five-cent charge enough to get Singaporeans to ditch the disposable carriers, though? Shoppers Mothership spoke to in 2021 indicated that they'd pay for a plastic bag if they didn't have a reusable bag with them.
One even said that current plastic bag charges are "not expensive".
Of course, it's a balancing act. Set the price too low and some will simply choose to pay for the convenience. Set it too high, and low-income households will suffer.
In a recent joint statement, the National Environment Agency (NEA) and MSE explained that the nominal plastic bag charge has been kept low to "moderate the cost impact on shoppers while encouraging them to be mindful of the number of disposable carrier bags they take".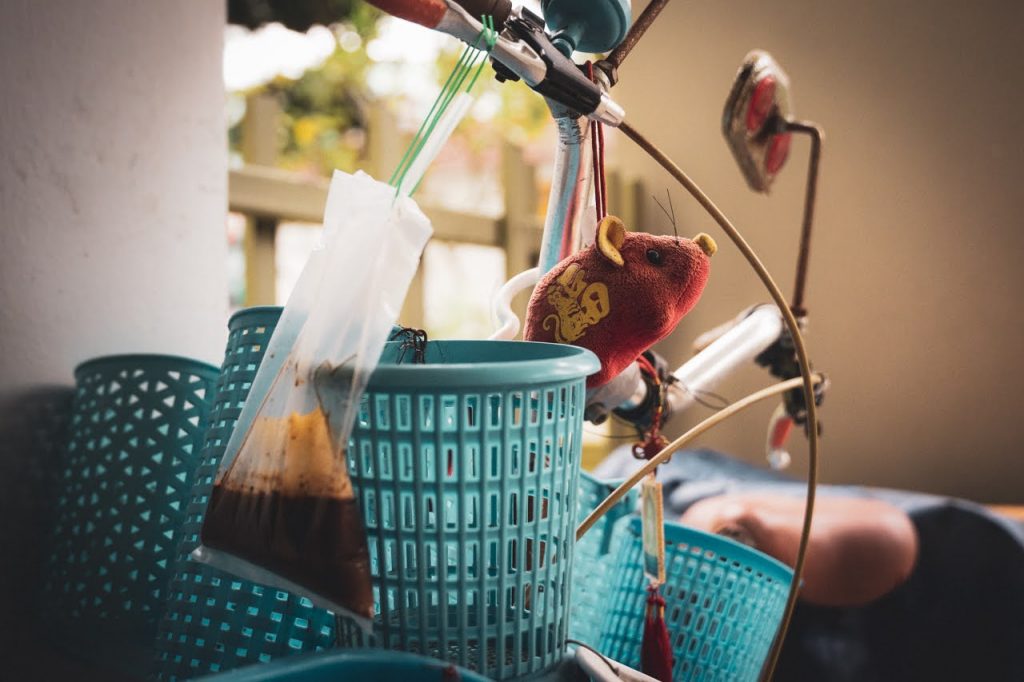 Our Trash Isn't Going Anywhere
Charging for plastic bags is a tried and true way to cut usage. That much is obvious thanks to all the real-life case studies out there. But here's something that hasn't been studied nearly as much—how many bags we Singaporeans use as trash receptacles on a daily basis.
Unlike other countries, where buying black trash bags is the norm, the average Singaporean household reuses disposable carriers to bag its trash before dumping it into the nearest HDB rubbish chute.
(Those of you who live in landed houses, sorry, but this conversation is beneath your tax bracket.)
The practice is so prevalent that the National Environment Agency (NEA) even acknowledged it in its 2022 summary of its public consultation efforts on the matter.
In essence, NEA notes that yes, disposable bags are needed to bag waste. You're just going to have to pay for them.
Sure, there is definitely some room for us to cut our plastic bag usage. If each shopper is bringing home 146 bags a year, the average family of four is probably going to have 584 bags a year—excessive by any count.
But what about the rest of us, who are simply taking what we need? If I take any fewer plastic bags, I'm going to end up actually having to buy plastic bags off the shelf to dispose of trash. No joke, this is actually what one colleague had to do after her family started using recyclable bags for their groceries.
As much as the move to charge for plastic bags is a sensible one, it is a little frustrating that it translates to higher expenses for the consumer at the end of the day. Yes, it's just five cents, but it does add up.
And I just can't help feeling bitter about paying a little extra for a plastic bag—an essential for hygienic trash disposal— when we've got organisations that are sending donated shoes off to Indonesia and accounting for a large chunk of our greenhouse gas emissions.
So until we've got greener alternatives, I'm continuing to bag my trash with my five-cent plastic bags, thank you very much. At least the money is going to a good cause.
---
If you haven't already, follow RICE on Instagram, TikTok, Facebook, and Telegram. If you have a lead for a story, feedback on our work, or just want to say hi, you can also email the writer at kim@ricemedia.co or at community@ricemedia.co.