All photos by Zachary Tang.
This is part of a series we've casually termed The Guide to Orchard Rd That STB Won't Tell You About, where we spotlight places on Orchard Rd that aren't swanky malls or your run-of-the-mill consumerist retail spaces.
*Not a real civil servant

In Singapore, every mall is a good mall.
Our glorious cultural monuments like Ion Orchard have dominated our government's publicity campaigns, and for good reason. It's so shiny!
But, as Singaporeans, we must always innovate and synergise to leverage on potentialities that surprise and delight the world.
Thus, in my opinion as a quirky and unique civil servant who is in touch with the hidden gems of Singapore, I humbly think it is time to highlight other aspects of Orchard Road, like Orchard Plaza, my favourite mall.
The statutory board I work in wants to promote Orchard Road by making more people cross the road. I don't understand. I jaywalk from my house to the MRT station every day. It is not what makes Orchard Road special.
Shopping malls make Orchard Road special. Orchard Road shopping malls are the foundation of our nation.
It is where nuclear family ties are strengthened. A shop like Takashimaya has golf clubs for male fathers, cooking utensils for us female mothers, and educational toys for our biological children.
It is also where our multiracial fabric is reinforced with Halal Fitra chicken rice and Indian fish head curry.
Most importantly, it is where Singapore culture can grow and blossom like the bougainvillea, my favourite flower.
🌸 And Orchard Plaza is the prettiest bougainvillea of all. 🌸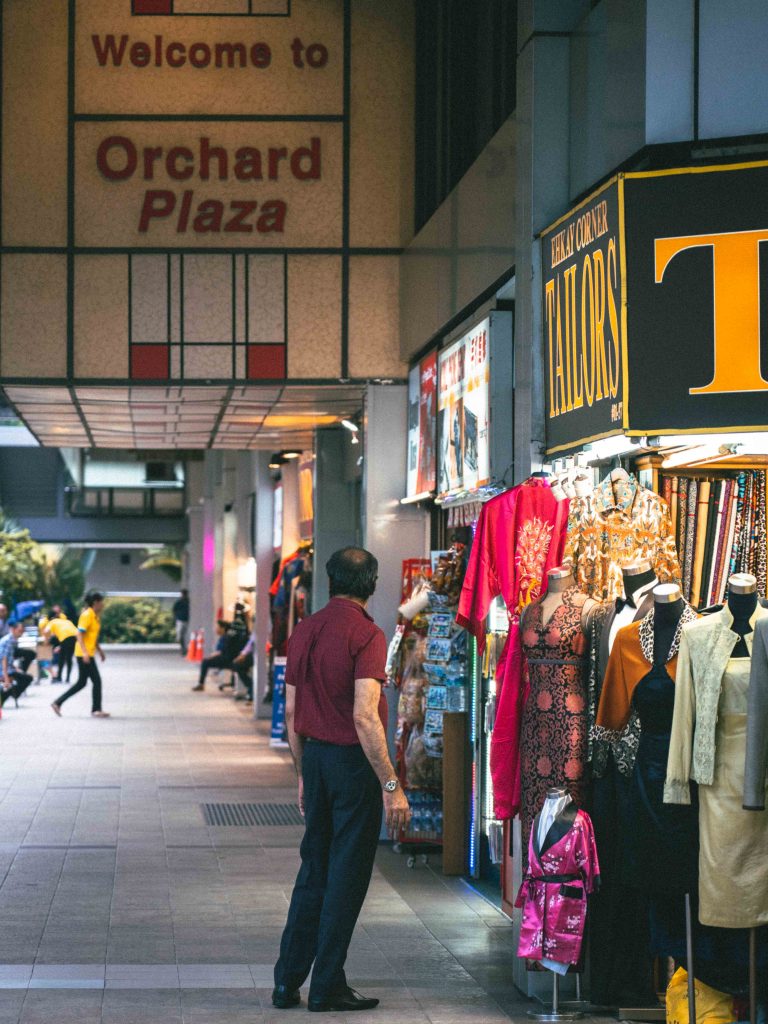 Some irresponsible people from
a certain alternative 'news' site
have lately been lambasting Singapore's strata malls. These are serious allegations and should be backed up by evidence.
Orchard Plaza may look like a dingy strata mall, but, within, it is a wholesome microcosm of Singapore and our shining values.
I urge these writers to look beyond superficial appearances. My advice to them is, before you make a judgment on something, enter it. This analogy applies to people too. Before you can say you truly know someone, you must enter them.
Let me take you on a tour of Orchard Plaza by entering it together!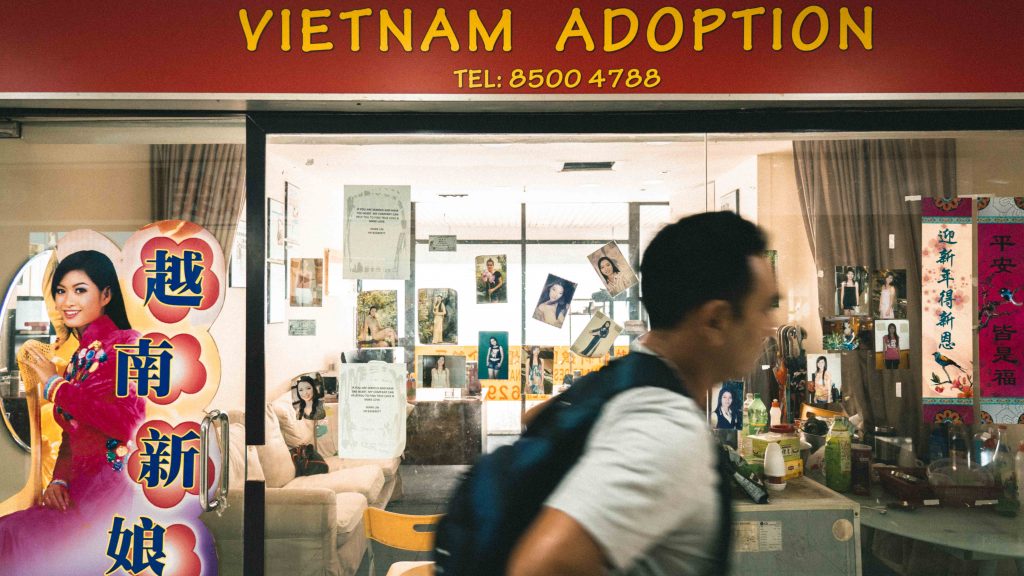 Whenever I enter Orchard Plaza, I immediately feel its unique presence of culture and history.
Which other mall would have a shop facilitating "Vietnam Adoption"? To people who say Singaporeans are xenophobic and heartless, this is a clear rebuttal! Kind-hearted Singaporeans flock here to better the lives of Vietnamese by giving them a new life in our first-world nation.
Perched at the doorway of the shop to take a selfie with photographs of the lovely children, I hear a heart-warming exchange about the nature of love we Singaporeans are capable of.
她很瘦。她可以嫁给你。(A kind Singaporean man is willing to adopt a lady despite her emaciated state.)
如果要生小孩不知道多少。生孩子了多老。(Children are a heavy economic burden and will outlive you. But their love for you is eternal and surpasses Man.)
差三十九岁。要六十五了。(Your parent will always parent you, even when they are 65. Such is the depth of familial bonds.)
不用怕老公。(Worship the father, the grand patriarch and master lover of the family.)
年轻帅哥哪里会要嫁外国女人。(The love of the Singaporean man is as boundless as the South China Sea.)
We are not narrow-minded. Orchard Plaza shows the world that all types of love are welcome in Singapore.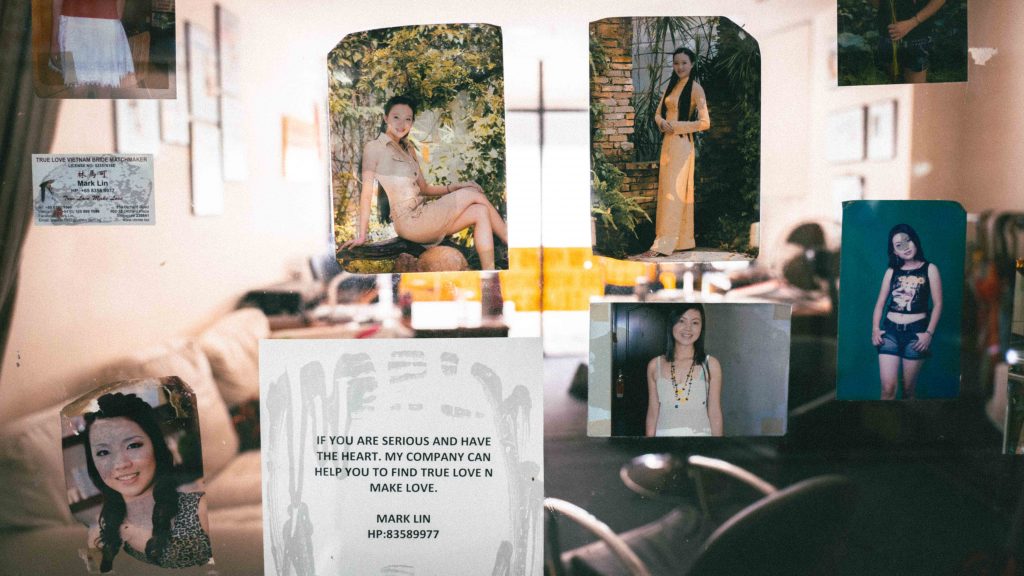 I make a quick pit stop at a hobby shop selling radio-controlled vehicles. I have been shopping here for over 10 years to buy model cars for my daughter.
The proprietress and I are basically 'sisters' at this point! Everytime I think about her, my heart swells and throbs with pride. She is already of retirement age but continues to work because "her hobby is seeing her customers' face of pure happiness when they open the box".
I, too, like seeing people's faces when they are in the throes of pleasure. It is such an excellent example of Passion Made Possible found in Orchard Plaza!
The lady boss and I have made this transaction of passion for more than 10 years, but it is nothing compared to her 40-year-long trade in this building, since the day it opened.
That's right, Orchard Plaza is almost 40 years old today. It opened in 1981 and is one of the oldest malls on the Orchard Road stretch, that's why it has a historical feel that I don't get in the younger malls.
Orchard Plaza has historical value, but it is not old. It is rather like when you look at me and my younger colleagues—no one can tell I am a bit older than my compatriots, haha!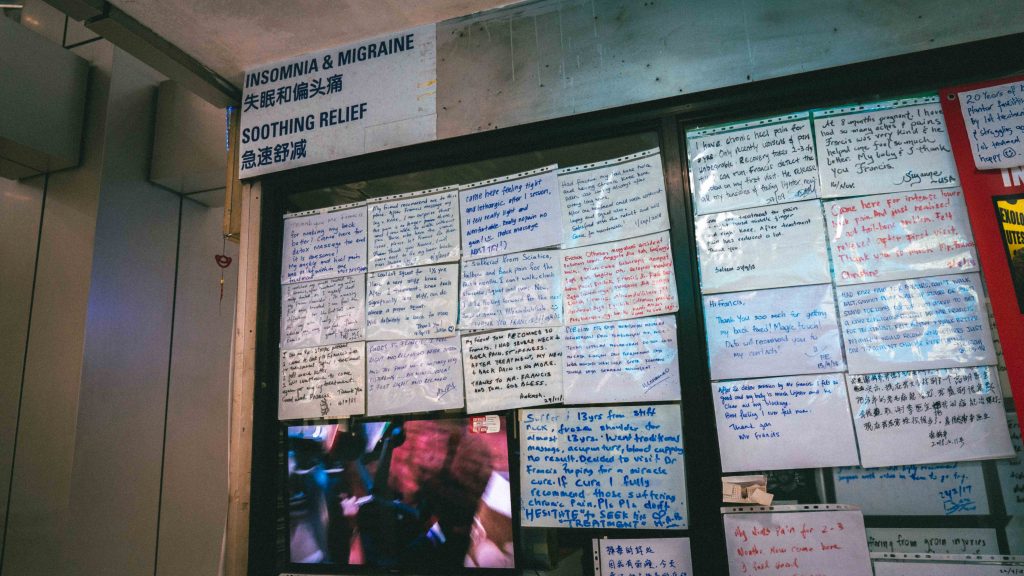 Other expressions of Singaporeans' creativity and dedication to craft abound in Orchard Plaza.
The physiotherapist at De Healing Hand lounges cat-like on one of his many massage beds, demonstrating the suppleness his clients can achieve under his hands. Meow! 🐱 I am utterly convinced by his skill because the walls of his shop are plastered with testimonials from his clients.
Even though an unhappy customer says that "after the [ineffectual] treatment, [the therapist] would hand over the form and pen to you for a good review for him to paste at the shop's window", I see nothing wrong with such the therapist's actions.
Disgruntled people may call it 'calibrated coercion', I call it 'creative enterprise'.
Design Orchard purports to be an incubator for creative Singapore design. But for real brazen out-of-the-box thinking, you have to come to Orchard Plaza, where physical walls are designed to look like Facebook walls. Wow!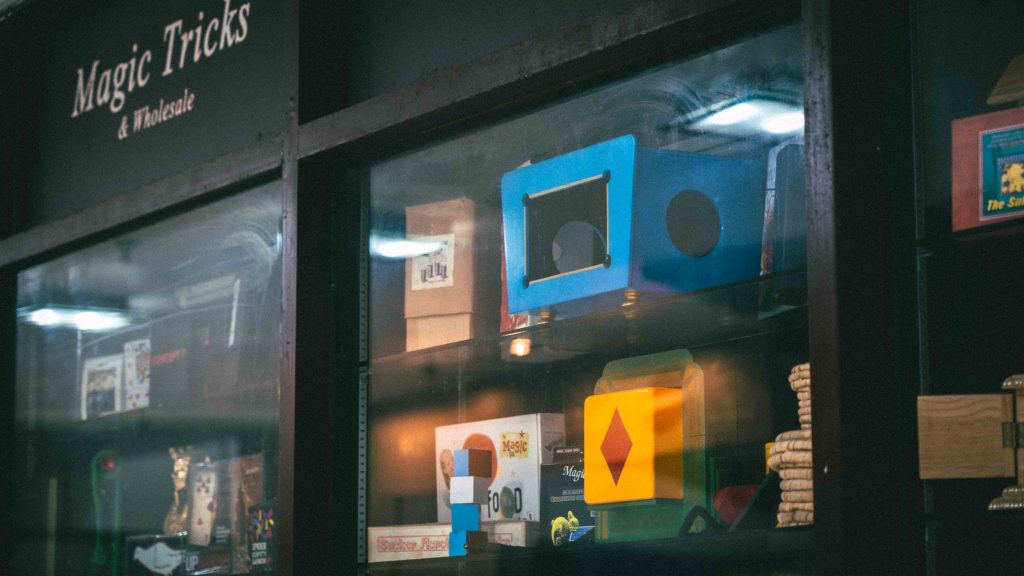 I am equally impressed by the innovative form of advertising that Magic Castle, a magic shop on the fourth floor of Orchard Plaza, uses. It claims to open at 5 PM but never does: what a magnificent disappearing trick!
Similarly, Wellness Revolution might look like a dead beauty parlour. According to a tenant, it has never opened for business since it was set up on the first day of the mall. When I peer at its windows closely, I am overcome by a hot desire to clean the dust myself. (Just joking! I will ask my helper to do it.)
But at the same time my crazy imagination is so excited at the possibilities behind this shop. Could the owners be developing a très secret facial serum? A lipstick that leaves no stains on cups? A thrill runs down my face, I think! (I cannot tell because of Botox.)
Singapore is not boring—it is a land of mystery if you know where to look!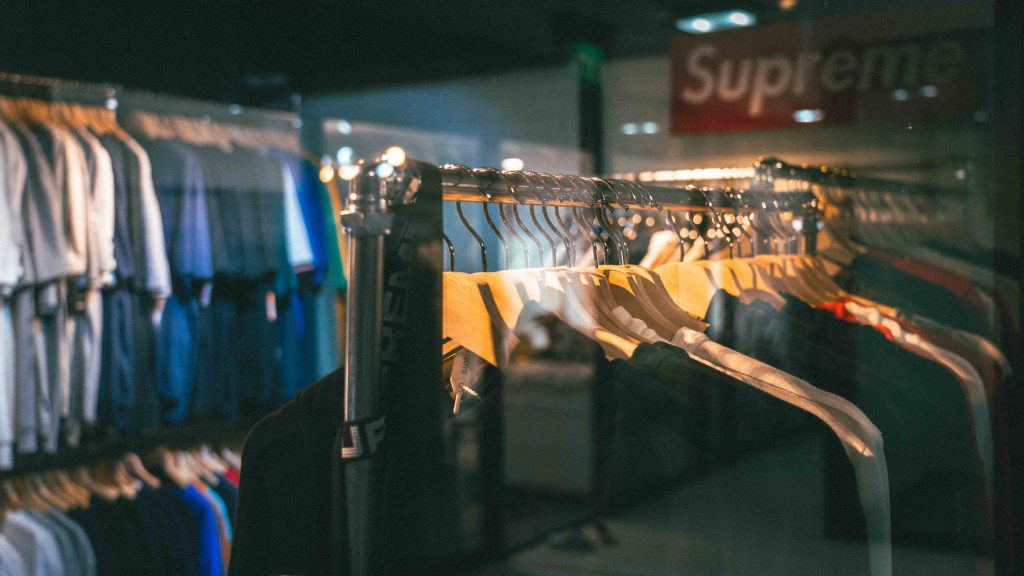 Rounding up the top floors at Orchard Plaza is EXIT APPAREL, a 'streetwear' shop. What is 'streetwear'? Essentially, it is clothes I used to wear to exercise when I was a Raffles girl—think Adidas exercise tees and track pants. It is heartening to see our Singaporean youth prioritising a healthy and active lifestyle before diabetes takes root in our society.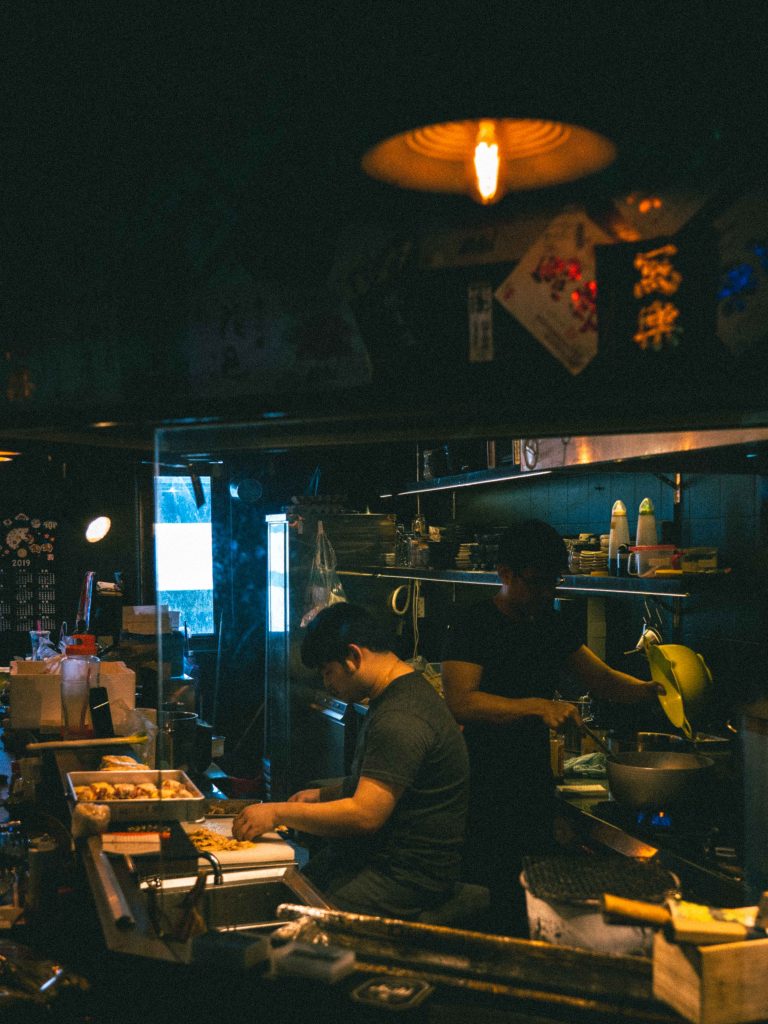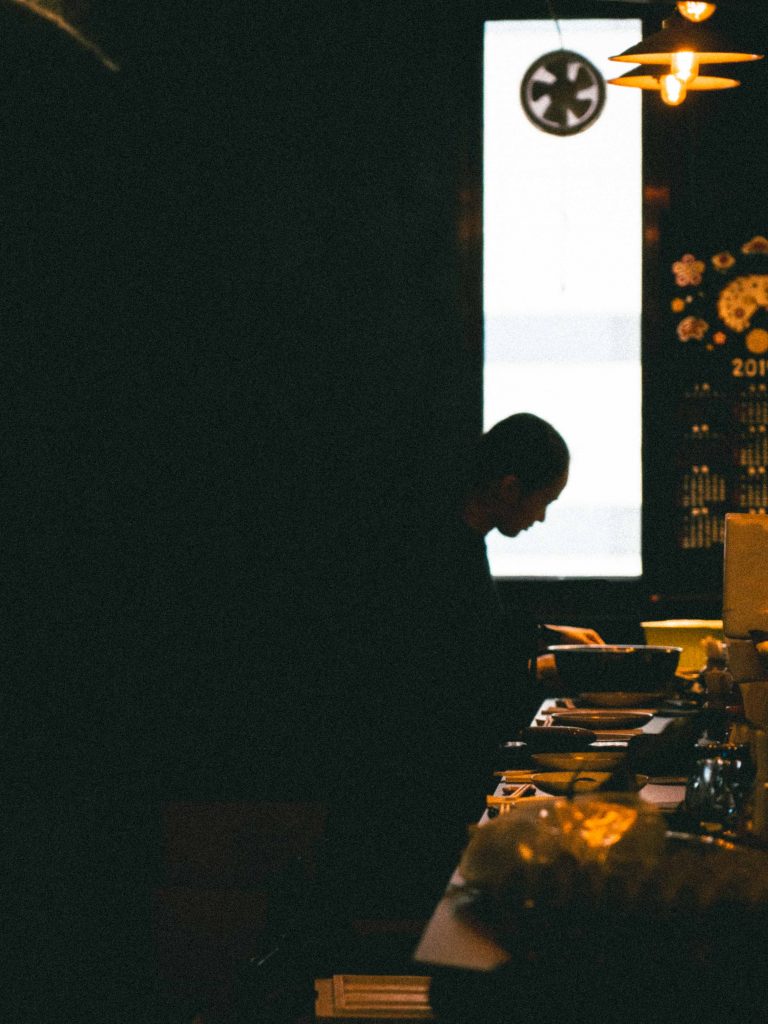 When I am hungry, I like to go to Kai Yakitori, a Japanese restaurant cum bar. It is a found hidden must-try gem you cannot miss!
The food there is world-class. Luscious pieces of tender thigh are pierced by a sharp stick. Then the hot breath of the flame ensures that the thick salty liquid that the thighs were bathing in penetrates them deeply.
Slurp!
I would advise you to guzzle your liquids elsewhere, however, because there is a fabulous bar on the same level: Kimidori. The owners of the bar have so considerately designated it a 'Girls Bar' to ensure we girls will feel comfortable among ourselves. Although I am a teetotaller, standing next to it, I feel dangerous and sexy—and safe.
It is a feeling that encapsulates the atmosphere at Orchard Plaza.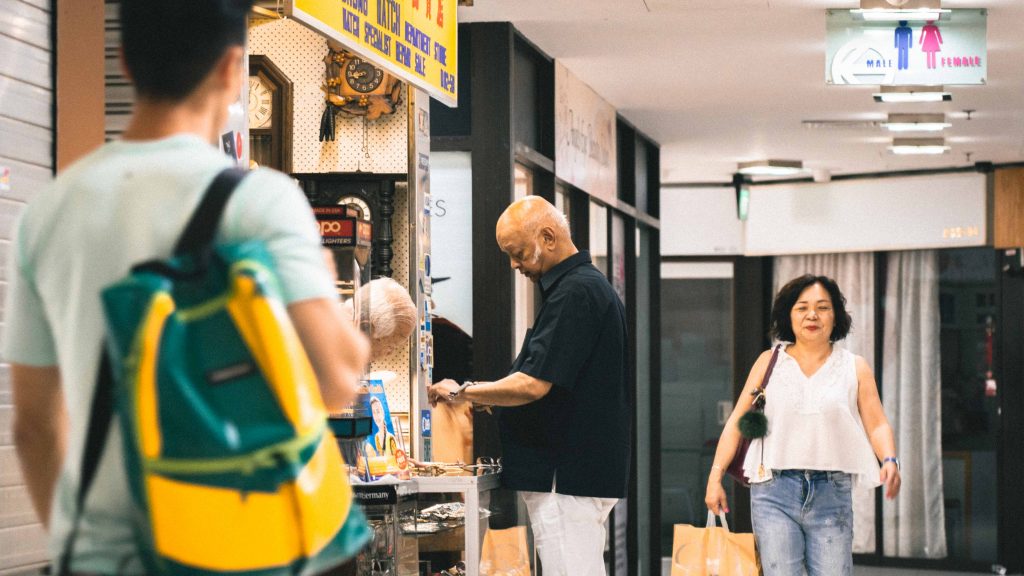 When night descends, Orchard Plaza, like its sibling Orchard Towers, turns into a peaceful den of zen. It goes to sleep; nothing happens. Shop owners and shoppers return to the warm glow in their HDB apartment and procreate heterosexually.
Orchard Plaza has it all, and more. Ion Orchard may have Vietnamese phở but Orchard Plaza has Vietnamese children. Orchard Gateway may have a Magic the Gathering shop but Orchard Plaza has *real magic*. Paragon may have an Adidas shop but Orchard Plaza has health-conscious and eco-friendly youths selling Adidas clothing.
So, you see my dear friends, I don't know why the statutory board I work in refuses to feature Orchard Plaza. It is such a blend of intrigue and mystique, suitable for families to spend a whole day there for a good time!
After this tour experience, I hope more Singaporeans will stop complaining there is nothing to do on Orchard Road. Nonsense!
Come at Orchard Plaza if you ever feel that way!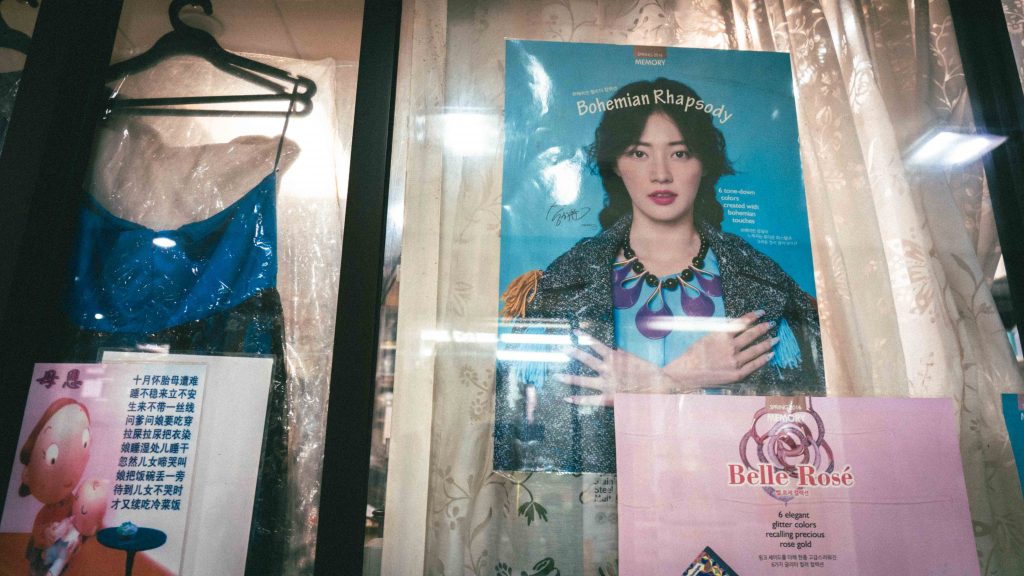 The above is a work of satirical non-fiction. The persona is fictional, but Orchard Plaza is genuinely awesome.

Do you have any other STB-unapproved Orchard Road experiences? Share them with us at community@ricemedia.co.